NEW!

Corner & Top 10


Concert Calendar
& Mailbag


Comprehensive Index


New CD Reviews


Index to Artist Guides
NEW!


Best of 2016


Top 100 Countdown:
21st Century Southern Soul Artists


Top 100
Southern Soul Songs
21st Century Countdown
(00's – 10's)


Top 100
Southern Soul Artists
(90's - 00's)


Top 100
Southern Soul Songs
(90's – 00's)


Forerunners of
Southern Soul
Southern Soul CD's, MP3's
Best of Pages
About the Music
About Us
Links
Home


Sample or Buy



From artists, their familes, friends and fans. . .





From Daddy B. Nice's archives. . .





Over 100 Southern Soul drawings. . .





Original Daddy B. Nice sketches. . .





All caricatures and satirical renderings are untitled. . .





It's a little piece of history. . .





Who want a keepsake, memento or souvenir. . .





To commemorate their time. . .





In the Southern Soul limelight.





Browse through all the Southern Soul satirical sketches in Daddy B. Nice's archives.





Browse through all the Southern Soul sketches in Daddy B. Nice's archives.





Browse through all the Southern Soul collectibles in Daddy B. Nice's Southern Soul Products Store. . .





"Ain't Nothin' You Can Do"
Bobby "Blue" Bland
Composed by Joe Scott & Deadric Malone
June 29, 2013:

IN MEMORIAM: BOBBY "BLUE" BLAND

The greatest living rhythm and blues singer dies.

January 27,1930 to June 23, 2013.

R.I.P.

--DBN

**********

February 1, 2010: Prologue

Bobby "Blue" Bland celebrated his 80th birthday last week, at a gala so star-studded and testimonial-packed it's a wonder the octogenarian could stay awake through the entirety of the proceedings. The event, in front of an SRO crowd of 1600 spectators at Sam's Town's River Palace Entertainment Center in Memphis on Wednesday, January 27th, featured numerous awards and honors presented to Southern Soul music's greatest living singer, in addition to performances by fellow artists B. B. King, Clarence Carter, Bobby Rush, Latimore, Millie Jackson, J. Blackfoot and Floyd Taylor.

By all accounts, the most riveting portion of the program was the onstage appearance of Bobby Bland with his longtime peer and one-time fellow Memphis Beale-Streeter, B. B. King. According to Mark Jordan of "Go Memphis":

"Bland joined his friend King on stage, and the pair, sitting next to each other like peas in a pod, swapped good-natured barbs, stories, and verses of songs like "Guess Who" and "Farther Up the Road" for nearly a half hour with a front porch kind of intimacy. Then the two blues legends teamed up for free-flowing, joke-filled versions of "The Thrill Is Gone," "Three O'clock Blues," and "Take Off Your Shoes" before King led the room in a rendition of Happy Birthday."

Shirley Brown joined King on the Birthday song, and Latimore played keyboards for King and most of the other performers.

Jordan goes on to say:

"Millie Jackson, driving in from Atlanta, did not know she was going to be asked to perform. Instead, the "It Hurts So Good" belter delivered an uproarious stage tribute, mimicking Marilyn Monroe's birthday serenade of President John F. Kennedy and proving the only performer on the night who could accurately replicate Bland's famous 'pig snort'."

That phlegmy, gutteral sound, heard on Bland's late-period recordings such as "Straight From The Shoulder," has been more infamous than famous (see story below), causing more than one critic to warn buyers to beware.

Here at Southern Soul we've tended to look at it as a tic of age, with the miracle of Bland's vocal greatness more than compensating, like a diamond disfigured by a streak of quartz.

The greater irony, which hopefully the evening's encomia by stars of both the blues and Southern Soul worlds helped to dispel, is the extraordinary gap in the public's awareness between the blues great, B. B. King, and the rhythm and blues great, Bobby "Blue" Bland.

While King, 4 years Bland's senior, is known around the world as the King of the Blues, Bland is still a cipher, little known outside the southern United States blues and R&B community.
With Southern Soul music on the rise, that gap has narrowed.

But make no mistake about it. The scant recognition given R&B's greatest vocal master is symbolic of the general public's ongoing ignorance of the Southern Soul movement and non-rap, non-"urban-smooth" verse-and-chorus R&B.

Sadly, the taste for the sound of classic soul music has been lost over the last thirty years, while the appetite for guitar-driven blues (in the B. B. King style) still dominates tirelessly.

Those of us who have been lucky enough to hear the under-exposed records of today's Southern Soul (the Bobby "Blue" Bland legacy) are--your Daddy B. Nice is convinced--the happiest music fans on the planet. We're all like "peas in a pod," behind a "green door" of good times that we'll not slam in anyone's face.

And the great vibes and celebrity turn-out for Bobby Bland's 80th birthday is just one more sign that more and more people will be knocking on that door, yelling "Let me in, let me in."

--Daddy B. Nice

***********************

Daddy B. Nice's Original Critique:

Bobby "Blue" Bland is such a monumental figure in Southern Soul music that one could easily go on a rant about all the mainstream performers who have used his styles and sounds with obscenely greater success. But that is not your Daddy B. Nice's style, and it is surely contrary to the whole thrust of Bobby "Blue" Bland's incredible career. Bland has been around so long he makes Johnnie Taylor and Tyrone Davis look like "spring chickens." Bland was making hit records when the hippest guy in the room was called "beatnik."

And in that dim and dark age long before hippies, Vietnam, civil rights, FM radio, the Beatles and Dylan, Bobby "Blue" Bland was making rhythm and blues good enough for "Top 40" radio. Musicologist Dave Marsh, writing about Bland's classic song, "Ain't Nothin' You Can Do" in his book, The Heart of Rock & Soul: The 1001 Greatest Singles Ever Made, says:

"Unbelievable as it seems today, there was a time when real blues had a place on Top 40, not as recycled novelty music, but as the sound that spoke to and from the heart of a significant segment of the pop community. Bobby Bland was the last great blues singer, and "Ain't Nothin' You Can Do" was pretty much his final shot as part of the pop mainstream."

A year or two before he put out the popular "Ain't Nothin' You Can Do," Bland recorded another signature hit, "Turn On Your Love Light." Although its format was familiar to anyone who had ever played or listened to the blues live, Bland's voice had such intensity and authenticity that the song transcended genre. A searing burst of pure originality, it represented the pinnacle of R&B showmanship.

But "Turn On Your Love Light" never achieved pop success. Its shining moment would come a couple of years later, when the Beatles came to America and played Shea Stadium. "Turn On Your Love Light" made its appearance that day by Beatles proxy.

The concert was sheer delirium--a turning point in world music--and the climax was "Twist & Shout." Although the source was the Isley Brothers' hit of the same name, the Beatles' inspiration and execution was all Bobby "Blue" Bland. John and Paul's "Shake it up bay-beeee's" were direct homages to Bland's incomparably intense, blow-out-your-throat "little bit higher's" from the frenetic last half of "Turn On Your Love Light."

Afterwards, as the nation absorbed the video of that amazing concert, the death knell really did fall for R&B. If white kids had that much soul. . . . . well, you know the rest. The whole counter-culture thing washed over America like a giant, continent-wide tsunami, and when the sun came out again, the Eagles and CSN&Y were left standing on dry land, but Bobby "Blue" Bland and the rest of R&B had disappeared.

Which reminds your Daddy B. Nice of a scene from the movie The Big Lebowski (Coen Brothers, 1998). A black cabdriver is listening to the Eagles' song, "Peaceful, Easy Feeling," and he's playing it fairly loud. His white passenger, "The Dude" (Jeff Bridges as an aging hippie) asks him to turn it off. The cabbie refuses. The Eagles sing a few more bars. The Dude (who is probably a blues lover) complains louder. The cabdriver still refuses. The Eagles sing on. "Look," the Dude says, gesturing wildly from the back seat. "I'm having a bad day, and I can't STAND the Eagles." The black cabdriver screeches over to the curb, bursts out of the car, throws open the back door, pulls his protesting white fare out on the sidewalk, jumps back in the cab and squeals away.

How did we get from Point A (the R&B pop-market paradise of the 50's and 60's) to Point B ("The Big Lebowski's" cabbie)?

Sly Stone would raid Bland's "Turn On Your Love Light" next, appropriating the "little bit higher" riff into an entire song called, aptly enough, "Higher." But by that time Bobby "Blue" Bland was already forgotten, and Jimi Hendrix's Electric Ladyland (not to mention James Brown's rhythmic revolution) was pointing the way to a future far beyond the blues. At least, so we thought then.

The work, the material, was there. Evocative, memory-stimulating songs, all anchored by Bland's authentic, weathered vocals. It seems presumptuous to list so few, but certainly one would have to cite, "Ain't No Love In The Heart Of The City" (1974), "I Wouldn't Treat A Dog (The Way You Treated Me)" (1974), "Members Only" (1985), "Ain't No Sunshine When She's Gone" (1989), "Ain't No Love For Sale" (1991), "I Had A Dream Last Night" (1995), and "What A Wonderful World" and "I Caught The Blues From Someone Else" (2003).

But, in the ultimate irony (which is the world's way), Bobby Bland has lived to see the rock revolution started by the Beatles come full circle. Bland outlived John Lennon by decades. He survived to see rock and roll play itself out and R&B re-emerge--if not fully, at least enough to let the sunny rays of recognition (in the form of Southern Soul) peek out and shine upon his old and gnarled visage.

Most of the Bland's greatest songs were collaborations between Bland and his unsung partner, the great horn-man, arranger and producer Joe Scott. Scott was to Bland what guitarist Jimmy Jenkins was to Otis Redding. Scott forged the sound that would become Bland's trademark: the saucy, come-hither horns and frenetic, wild-side-of-gospel arrangements. Bland's one-of-a-kind vocals, augmented by Scott's arrangements, were as mesmerizing and sexy as female hips on the move--God's natural poetry.

"When you a meet a friend,"
(Horns)
"You smile because you're glad."
(Horns)
"When a friend deceives you,"
(Horns)
"It makes you feel so bad."

As I'm writing in August of 2006, Reggie P.'s "Droppin' Salt" is climbing the charts, and deservedly so. Reggie P.'s vocal went to school on Bobby "Blue" Bland. O. B. Buchana, David Brinston, Robert "The Duke" Tillman, Jeff Floyd . . . Name a young male vocalist in contemporary Southern Soul, and you will find some respect in which his material was shaped by Bobby "Blue" Bland.

The point? It's taken over a quarter-century for the music that Bobby "Blue" Bland inspired--today's Southern Soul--to make it evident what his place in history will be. Along with Johnnie Taylor, Z.Z. Hill, Tyrone Davis, Little Milton and the rest of the great, disenfranchised R&B musicians of the last thirty years, Bland can smile and take that accomplishment to "soul heaven."

Nowhere is this more evident than on Bland's interpretation of the Thiele-Weiss standard, "What A Wonderful World," from the live album Blues At Midnight, released in 2003 at the age of 73. A strange selection, you might say, but in this case, with an artist with absolutely nothing left to prove, it's no stranger than Bland's oft-expressed admiration for the singer Perry Como. What better way to throw the qualities of Southern Soul into high relief than to record a piece of Americana and see how it differs from the 432 versions of "What A Wonderful World" that came before it?

Because Bobby "Blue" Bland does take this song over. He throws it in a Southern Soul gunnysack and ties the top and throws it on our doorstep, transformed into a rhythm and blues classic. Bland's voice has always had a ravaged, spiritual quality, but here it takes communion with the words in such a subdued and respectful way you feel it was written for him, and conversely, he was born to sing it.

Everything distinctive about Southern Soul--its country-ness, its swing, its modesty, its life experience, its buoyancy, its willingness to face reality, its lack of pretense--is here, swirling around in the atmosphere created by the perfect "faded-glory" arrangement and Bobby "Blue" Bland's singular vocal.

"I see trees a-green.
Red roses too.
I see them bloom
For me and you."

But then, you already know the words, don't you?

"I see friends
Shaking hands,
Saying how-do-you-do,
They are really saying
'I love you.'"

To listen to Bobby Bland sing this song, as familiar to most of us as a nursery rhyme, is to come to tears.

It brings home the one great truth about Bland, and the reason he is such a primary influence and model for Southern Soul performers. The secret to Bland's power is his belief in the stories his songs tell.

When Bland gets hold of good lyric, such as--

"It reminded me of my problem,
That I was having with you.
Oh, how I trusted someone,
Who would be untrue.

Now I'm sitting here hurting,
And feeling sorry for myself.
I shouldn't have been sitting there listening.
I caught the blues from someone else."

Bland's triumphant rendering of the blues rocker, "I Caught The Blues From Someone Else," with its great, horn-accented arrangement, not to mention killer rhythm section (also from the 2003 Blues At Midnight album) is the artistic equivalent of a feudal king walking through his gardens, at perfect ease with everything within his sweeping purview.
--Daddy B. Nice
About Bobby "Blue" Bland
Bobby "Blue" Bland was born Robert Calvin Brooks in Rosemark, Tennessee in 1930. His family moved to Memphis in 1947, where he began his career with a gospel group called the Miniatures and would compete in talent contests hosted by Rufus Thomas. His first secular group, the Beale Streeters, included such future stars as B.B. King, Johnny Ace, and Junior Parker.

He began recording in the early fifties, but it wasn't until he signed with Houston-based Duke Records that his career took off. In the next fifteen years he had some 45 R&B chart-topping singles in addition to releasing on average an album a year.

His first national chart hit, "Farther Down The Road" in 1957, was the early culmination of a series of chitlin' circuit-style blues records. Other blues-based songs such as "Cry, Cry, Cry," "I Pity The Fool," "Little Boy Blue" and "Two Steps From The Blues" followed.

In the sixties Bland entered a new--and from a Southern Soul fan's perspective, higher--plateau, thanks to his collaboration with Joe Scott, who added memorable horn charts and arrangements to showcase Bland's vocals. The hits ("Turn On Your Love Light," "Ain't Nothin' You Can Do," "Yield Not To Temptation," etc.) resonated widely, reaching an audience composed not only of soul music and blues fans but a significant segment of the pop and rock & roll community.

Bland was a Top 40 radio staple throughout the sixties, and even after his momentum slowed in the seventies and eighties, he continued to produce albums annually. In the seventies, his long parallel path with his early sidekick, B.B. King, became more obvious, not only through joint projects and albums but in his choice of material. The great Bland hits of this era integrated blues, soul and pop in the manner of King's "The Thrill Is Gone": "Ain't No Love In the Heart Of The City," "I Wouldn't Treat A Dog (The Way You Treated Me)," "These Hands (Small But Mighty)" and "I'm Too Far Gone."

The mid-eighties through the early nineties marked yet another phase in Bobby "Blue" Bland's career: introspective ballads in equal parts blues and pop. In 1985 Bland had moved to Jackson's venerable Malaco Records, where he joined Johnnie Taylor and Z. Z. Hill to form the foundation of what would become the contemporary Southern Soul genre. The title track of his first Malaco album, Members Only, was typical: a taciturn ballad marinated in themes of sadness and regret. "Ain't No Sunshine When She's Gone," "Ain't No Love For Sale" and "I Had A Dream Last Night" recycled the potent formula. By this time, Bland's vocals had beome synonymous with passionately-felt sadness and musical execution of the highest order.

Bland's last major CD (to date), Blues At Midnight, appeared in 2003, surprising even blues-lovers with its high-caliber material. Now in his mid-seventies, with his career in a kind of twilight of low-profile performances and sparse recording, Bland nevertheless staked his claim to being the greatest vocalist of his generation by appropriating the pop standard, "What A Wonderful World" (recorded by literally hundreds of artists) and making it his own.

Bland also returned to his roots, coming full circle with a rousing blues rocker entitled "I Caught The Blues From Someone Else." And he returned again to his blues-balladeer persona in "This Man-Woman Thing."

In 1998, Bobby "Blue" Bland won the Blues Foundation's "Lifetime Achievement" award. In an interview in "Chittlin' Circuit" magazine (Vol. 3, Issue 1, 2006), the longtime master of blues and Southern Soul showed no signs of flagging, stressing the need for more "stories" in music, bemoaning the dearth of good lyrics and songwriters in contemporary R&B, and reiterating the inter-connectedness of all music, especially gospel, blues and country-western.

Song's Transcendent Moment
"When you lose your loved one,
It makes you feel so blue.

And you've got a heartache,
And there ain't nothin' you can do."

Tidbits
1. August 6, 2006. Count me among those who think the attention some music reviewers have drawn to the "snorts" Bobby "Blue" Bland only rarely emits on record (most tellingly on 2003's excellent Blues At Midnight album) have done disproportionate harm. By focusing on a minor flaw many people (including your Daddy B. Nice) wouldn't have thought merited notice, they have managed to cast a shadow over spectacular work by a performer too distinguished and advanced in age to be nitpicked in such fashion. Enough said. DBN.

2. May 5, 2007. Here are some great Bobby "Blue" Bland DVD's:
Bobby Blue Bland - Live From Beale Street ;
Blues Views, which also contains video on Johnnie Taylor, Shirley Brown, Sam Cooke and other Southern Soul artists;
and Blues Story, which chronicles Bland, R.L. Burnside, and a number of blues artists. DBN.

3. Thoughts, DBN: When Bobby "Blue" Bland was still unknown to me, I used to hear a song called "When You've Got A Heartache" on the radio occasionally. It was a great song, and it was only later, after I became acquainted with Bland's work, that I came to know it by its correct title: "Ain't Nothin' You Can Do." The full line of verse, of course, is "Ain't nothin' you can do/When you've got a heartache."

I was recently reminded of this, and all the residual fondness I had for the song called "When You've Got A Heartache," when I stumbled across a personal playlist from many years ago with that old, "no-nothing" title.

Then, as I was updating the Bobby "Blue" Bland Artist Guide you're reading, and taking note of the many references to "Ain't Nothin' You Can Do," I asked myself whether it was possible that anyone else had heard the song "When You've Got A Heartache."

I decided that if there was even one potential Southern Soul music fan who would benefit from realizing that "When You've Got A Heartache" was really "Ain't Nothin' You Can Do," I was going to write this note.

We Southern Soul "insiders" should never forget that--like the courtship of a beautiful woman (or man)--the most wonderful time in appreciating a new form of music is the first acquaintance, the first impression, the falling-in-love stage, with all the innocence, confusion and mystery that accompanies an affair.

We should always respect--and bend over backwards--to bring outsiders, perhaps hooked by a single Southern Soul song, into the "good thing" we Southern Soul fans share. DBN.

***************************




If You Liked. . . You'll Love
If you loved Jerry Butler's "He Will Break Your Heart," you'll love Bobby "Blue" Bland's "Ain't Nothin' You Can Do."


EDITOR'S NOTE:

In the late nineties, when I first began to visualize a charting of Southern Soul music, my overriding motive was to correct what I perceived to be a grievous wrong. When I searched the Internet for information on the great musicians I heard on radio stations on my trips through the South, I could find nothing about them. I was able to find information on blues and soul artists up to about the 1980's, but anything more contemporary was still a "dark continent"--unknown, unexplored and unmemorialized. Even "southern soul" was a suspect and tentative term, used mainly as an adjective to describe older artists geographically tied to the Deep South.

To help right that wrong, I went about constructing a Top 100 chart of the best Southern Soul artists from the 90's to the present, and I profiled those performers in "artist guides." But when I had finished that chart (Daddy B. Nice's Top 100), I again found myself faced with a wrong. This time the oversight was my lack of attention to the artists whose best material had been recorded prior to the 90's and 00's, artists without whom the Southern Soul phenomenon would never have occurred. Yes, one could find information on these performers on the Internet, but not up-to-date information, and not in the context of contemporary Southern Soul.

That is what brought me to formulate the chart you are reading: "Forerunners." Rhythm & Blues as it's played, appreciated and revered in the Deep South. The Golden Oldies of the Chitlin' Circuit. The artists who "count" and the songs that "matter" to the artists, deejays and producers who understand and create the Southern Soul sound. And that's different--although not altogether different--from the soul music many of us grew up listening to outside the Deep South. Although fans may be coming to this music long after it was first recorded, I believe it will only whet their appetite for Southern Soul music all the more. DBN.


Honorary "B" Side
"Turn On Your Love Light"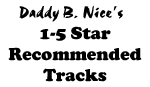 Ain't Nothin' You Can Do


CD: Anthology
Label: MCA











Turn On Your Love Light


CD: Greatest Hits Vol. 1: The Duke Recordings MCA
Label: MCA











Ain't No Love For Sale


CD: Portrait Of The Blues
Label: Malaco











Ain't No Love In The Heart Of The City


CD: Anthology
Label: MCA











Ain't No Sunshine When She's Gone


CD: Anthology
Label: MCA











I Caught The Blues From Someone Else


CD: Blues At Midnight
Label: Malaco











I Wouldn't Treat A Dog (The Way You Treated Me)


CD: Anthology
Label: MCA











Straight From The Shoulder


CD: Members Only
Label: Malaco


Sample or Buy
Members Only









What A Wonderful World


CD: Blues At Midnight
Label: Malaco










I Had A Dream Last Night


CD: Sad Street
Label: Malaco










Members Only


CD: Members Only
Label: Malaco


Sample or Buy
Members Only








The Thrill Is Gone (w/ B. B. King)


CD: Together Again. . . Live
Label: MCA










This Man-Woman Thing


CD: Blues At Midnight
Label: Malaco