NEW!

Corner & Top 10


Concert Calendar
& Mailbag


Comprehensive Index


New CD Reviews


Index to Artist Guides
NEW!


Best of 2018


Top 100 Countdown:
21st Century Southern Soul Artists


Top 100
Southern Soul Songs
21st Century Countdown
(00's – 10's)


Top 100
Southern Soul Artists
(90's - 00's)


Top 100
Southern Soul Songs
(90's – 00's)


Forerunners of
Southern Soul
Southern Soul CD's, MP3's
Best of Pages
About the Music
About Us
Links
Home


Sample or Buy



From artists, their familes, friends and fans. . .





From Daddy B. Nice's archives. . .





Over 100 Southern Soul drawings. . .





Original Daddy B. Nice sketches. . .





All caricatures and satirical renderings are untitled. . .





It's a little piece of history. . .





Who want a keepsake, memento or souvenir. . .





To commemorate their time. . .





In the Southern Soul limelight.





Browse through all the Southern Soul satirical sketches in Daddy B. Nice's archives.





Browse through all the Southern Soul sketches in Daddy B. Nice's archives.





Browse through all the Southern Soul collectibles in Daddy B. Nice's Southern Soul Products Store. . .





"(When I) Think Of My Baby"
Jesse Graham
Composed by Jesse Graham
July 13, 2013: NEW ALBUM ALERT

Sample/Buy Jesse Graham's new SEXY LADIES CD.


***********

Listen to Jesse Graham singing "When I Think Of My Baby" on YouTube.

Listen to Jesse Graham singing "I Lied" on YouTube.

************

March 6, 2011: NEW ALBUM ALERT!

Bargain-Priced Soul Music 101 CD

Daddy B. Nice notes: This is a fortuitous reprinting of Jesse Graham's classic out-of-print SOUL MUSIC CD, with the great, seminal hits that influenced so much of Southern Soul today: "Think Of My Baby," "Mr. Mailman, "Love Talk," "I Lied," and "Same Place, Same Time."

***************

May 1, 2009:

What little I have ever known about the artist Jesse Graham is contained in his seminal Southern Soul CD, Soul Music. Jesse was only 24 years old, he told your Daddy B. Nice recently, when the original Soul Music songs were created.

One of the early pioneers of Southern Soul (which wasn't known by the name at that time, the mid-nineties), Jesse Graham has drifted away from the music. Still, songs from his one and only Southern Soul CD--"When I Think Of My Baby," "Mr. Mailman," "Love Talk," "Same Place, Same Time"--are still played on stations in central Mississippi and Louisiana. Along with Willie Clayton, Jeff Floyd and Ollie Nightingale, Graham's melodically-sumptious and well-crafted songs helped to set the template for the romantically-inclined up-and-comers of the present Southern Soul generation.

These days Jesse Graham produces other acts and has a TV show called the "Sing and Play Like Brotha Jaye" show, teaching people to play music by ear.

Asked about his long recording hiatus, Graham says frankly that he believes that too many artists make the same album over and over. "That's cheating the fans. There should be some inspiration for new music. Otherwise, do not record."

Musicians are flesh-and-blood people like the rest of us. They have lives to live. They drift in and out of music--all but a few, anyway. And although in the Artist Critique below your Daddy B. Nice calls Jesse's absence over the last decade "an unfathomable loss," I count Jesse Graham's self-assessment not only rare but admirable.

Although poorly produced by today's standards, Jesse's album had enough great songs to cover a quartet of albums by comparable artists. The unique sound of that music hasn't been reproduced since, making it seem even more remarkable.

--Daddy B. Nice

By the way, Jesse Graham did release a single in 2009 called "Get On Up."

*********************

Daddy B. Nice's Original Critique:

Jesse Graham is an artist who found his oeuvre and lost it. Only a handful of performers in any generation find their "sound." Yet, once the accomplishment is a fact, and the audience has grown to love the "sound," there comes a further shake-out in the ranks between those musicians who accept that they need to recreate their "sound"--their trademark, as it were--and try to grow within it, and those artists who for one reason or another reject their oeuvre or cannot sustain it.

Deejays of the Deep South still queue up the songs from Jesse Graham's Soul Music (Ichiban/Ryko, 1994), an almost Beatlesesque compendium of radio-friendly tunes, including "Mr. Mailman," "Same Place, Same Time (Tomorrow Night)," and "(When I) Think Of My Baby."

"Think Of My Baby" has one of the most gorgeous melodies in Southern Soul, with chord changes and a bridge that dazzle one on the "umpteenth" listening, all set against a full orchestral arrangement that never seems pretentious or out of place.

For fans of the song, the very words tug at the memory of how fine the music is.

"When I got home yesterday,
Gone were the things I loved the most.
On the kitchen table there was a note.
It said, 'Jesse, it's over.
You've done me wrong one time too many.
Can't take it, can't stand it another day.'"

The words to "Think Of My Baby" read sad, but the music and overall effect is just the opposite--exhilarating and romantic--reminiscent of the aural lushness of Ollie Nightingale's "She's In A Midnight Mood In The Middle Of The Day." The impact is as fresh and uplifting as a gust of spring breeze.

"Same Place, Same Time (Tomorrow Night)" is almost as good. And many fans consider "Mr. Mailman," Graham's other well-known single, the best of all.

"Mr. Mailman" is a "Dear John" letter from the point of view of a rejected husband. The arrangement adds a touch of Z.Z. Hill (also evident in "Same Place, Same Time") to the mix, making the track even more symphonic, almost overblown. But Graham's strong, sensitive vocal in the confessional tradition of Marvin Gaye tethers the song to the real world. The musical contrast is breathtaking in effect.

In an album of stellar material, the two songs--"Think Of My Baby" and "Mr. Mailman"--form bookends for a body of work that, amazingly, still shines brightly (from a far-off distance) over a decade later.

But therein lies the disappointment. Graham's only other CD of new material, 1998's Stop The Rain, repudiates the sand-castle romanticism of Soul Music and even, to some extent, the vocal sensitivity.

When you hear Jesse Graham sing, "Same place, same time, tomorrow night" in the song of the same name from Soul Music, you're practically in tears by the time he gets to the word "tomorrow." Whether they're tears of joy or tears of pain ("We're both taking one hell of a chance," he reminds us not once but twice) is hard to pinpoint. But the joy and pain seem to intermingle in Jesse's every word.

That is why it is so surprising to encounter the utter absence of that emotion and that "wall of sound" in the '98 CD. Self-produced, self-arranged, and self-composed (so it must be a conscious decision on Graham's part), Stop The Rain showcases a performer named Jesse Graham whose artistic identity is difficult to make out. It's not the "old" Jesse Graham, that's for sure. And nothing on the disc sounds remotely like "Mr. Mailman" or "Think Of My Baby."

It's a bizarre circumstance, as is the long recording silence since. For relatively newer fans of contemporary Southern Soul, Jesse Graham's story would be today's equivalent of young Sir Charles Jones or young Floyd Taylor walking away from the modicum of fame deservedly showered upon them in response to their debut CD's. In other words, it's an unfathomable loss.
--Daddy B. Nice
About Jesse Graham
Soul Music, Jesse Graham's debut LP containing the chitlin' circuit hit, "Think Of My Baby," appeared in 1994, and songs from the disc continue to show up on southern deejay rotations to the present day. Graham composed, arranged, produced and sang all of the tracks on the CD.

Fans of the nineties-era Utah Jazz basketball team grew familiar with Soul Music's other well-known song, "Mr. Mailman," because it was often played at home games as the theme song for the NBA power forward Karl Malone, nicknamed the "Mailman."

The CD Stop The Rain (Big Bidness, 1998) appeared after a long recording hiatus, but it did not fare well and has apparently gone out of print. Graham subsequently re-issued Soul Music, first in 2000 (Sure Music) and again in 2002 (Ichiban/Ryko), and the strong core of songs on that album remains Jesse Graham's claim to Southern Soul fame.

Song's Transcendent Moment
"When I think of my baby,
Think about her being gone.
Come on back, baby.
I know I was wrong."

Tidbits
1. October 31, 2009:

Jesse asked your Daddy B. Nice if I would post the following information on the website, which I now gladly do:

"Ya know if we could somehow clean up the Southern Soul Genre it would be more accepted by the world. I make grown folks music - but most of the time I think of better lyrics than P%%Y and d$#K a#@ (fill in the blanks), but this is America and we are guaranteed our freedom of
speech, Daddy B Nice, Jesse Graham, anybody who is a citizen.

I am creating a non profit organization that will be called the The Southern Soul Music Allumni Association.


We will create networks of broadcasters, artists, bloggers, record labels and fans and will include all Southern Soul Blues lovers.

My goals short list is as follows:

1. I want to get Southern Soul Music included on the Billboard charts.

2. I want to showcase the best in Southern Soul in large mega-live concerts nationwide.

3. I want to establish a fund for Retiring Southern Soul Alumni members - Artists, Managers, Band Members, broadcasters, and writers/bloggers.

4. I want to establish the Southern Soul Music Awards (2010).

Thanks again,

Jesse Graham"


If You Liked. . . You'll Love
If you loved Harold Melvin & The Blue Notes' "Wake Up Everybody," you have a taste of what's in store for you with Jesse Graham's "(When I) Think Of My Baby."
Honorary "B" Side
"Mr. Mailman"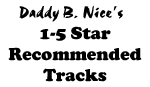 (When I) Think Of My Baby


CD: Soul Music 101
Label: Ichiban


Sample or Buy
Soul Music 101








Mr. Mailman


CD: Soul Music 101
Label: Ichiban


Sample or Buy
Soul Music 101








Same Place, Same Time (Tomorrow Night)


CD: Soul Music
Label: Ichiban


Sample or Buy
Soul Music 101







I Lied


CD: Soul Music
Label: Ichiban


Sample or Buy
Soul Music 101







Love Talk


CD: Soul Music
Label: Ichiban


Sample or Buy
Soul Music 101






24/7 Love


CD: Stop The Rain
Label: Big Bidness


Sample or Buy
Stop The Rain






Jodi


CD: Soul Music
Label: Ichiban


Sample or Buy
Soul Music 101






Sexy Ladies


CD: Sexy Ladies
Label: Jesse Graham CD Baby


Sample or Buy
Sexy Ladies






Trouble In The Water


CD: Soul Music
Label: Ichiban


Sample or Buy
Soul Music 101





Me And You


CD: Soul Music
Label: Ichiban


Sample or Buy
Soul Music 101