NEW!

Corner & Top 10


Concert Calendar
& Mailbag


Comprehensive Index


New CD Reviews


Index to Artist Guides
NEW!


Best of 2019


Top 100 Countdown:
21st Century Southern Soul Artists


Top 100
Southern Soul Songs
21st Century Countdown
(00's – 10's)


Top 100
Southern Soul Artists
(90's - 00's)


Top 100
Southern Soul Songs
(90's – 00's)


Forerunners of
Southern Soul




Daddy B. Nice's Top 100 Countdown: The New Generation (Chart In Progress)


Southern Soul CD's, MP3's
Best of Pages
About the Music
About Us
Links
Home


Sample or Buy



From artists, their familes, friends and fans. . .





From Daddy B. Nice's archives. . .





Over 100 Southern Soul drawings. . .





Original Daddy B. Nice sketches. . .





All caricatures and satirical renderings are untitled. . .





It's a little piece of history. . .





Who want a keepsake, memento or souvenir. . .





To commemorate their time. . .





In the Southern Soul limelight.





Browse through all the Southern Soul satirical sketches in Daddy B. Nice's archives.





Browse through all the Southern Soul sketches in Daddy B. Nice's archives.





Browse through all the Southern Soul collectibles in Daddy B. Nice's Southern Soul Products Store. . .





"Stand Up In It"
Theodis Ealey
Composed by Theodis Ealey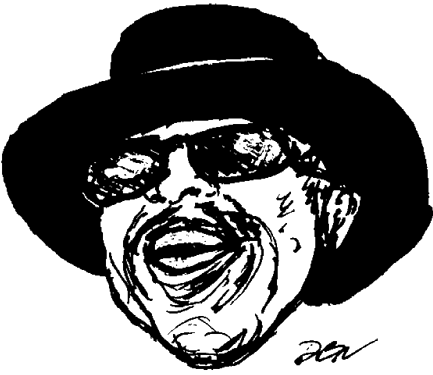 Theodis Ealey is now the #8-ranking Southern Soul artist on Daddy B. Nice's new 21st Century Top 100 Countdown.

Go to Daddy B. Nice's new 21st-Century Artist Guide to Theodis Ealey.

*************

Listen to Theodis Ealey singing "Stand Up In It" on YouTube.

****************

To view all the awards, website references and chart positions of songs by Theodis Ealey, go to Daddy B. Nice's Comprehensive Index. Scroll down this page to the "Tidbits" section for the most recent updates on Theodis Ealey and his music.

****************

Watch Theodis Ealey singing "Stand Up In It" live on YouTube.

****************


Daddy B. Nice's Original Critique: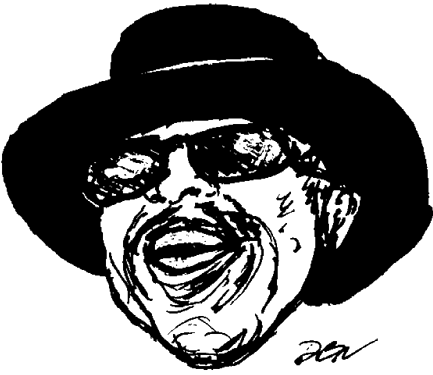 "You know, one night we was making love.
He said, 'That thing is so damn good,
I want to put it in my pipe and smoke it.'"

"Stand Up In It" owned the fall and winter of 2003-2004. You could have forgotten the other bills and just sent the check to Theo Ealey. It's not an exaggeration to say every R&B deejay from the Deep South to the far corners of the chitlin' circuit had the single in his top rotation. Up-tempo, happy, yet bluesy in a rockabilly way, it was the aural equivalent of starting a fire in the fireplace in a cold room, guaranteed to pick up the spirits and warm the wintry heart.

But even more notable was the easy-going song's "legs." "Stand Up In It" continued to rule chitlin' circuit airplay through the entire year of 2004, along the way picking up dozens of competitors and imitators.

Dr. "Feelgood" Potts had success with his remake entitled "Make It Talk," and Chuck Strong scored the biggest hit of his career with "Rock That Man In The Boat," with lyrics echoing Ealey's:

"You can stroke it every minute,
Make it talk, stand up in it,
But if you want to keep our love afloat,
Rock that man in the boat."

As the year wound down many deejays still had "Stand Up In It" in their rotations--and this more than a year after its initial radio release. Even the genre's heavyweights were talking about "Stand Up In It." Denise LaSalle addressed it on her copy-cat blues-rocker, "Snap, Crackle And Pop," and Marvin Sease referred to it as that "cute little song" in his unabashedly imitative "Sit Down On It." Clearly, the song had become a classic, a reference point as familiar to Southern Soul fans as Mel Waiters' "Hole In The Wall" or The Love Doctor's "Slow Roll It."

"Stand Up In It," which Ealey recorded in various degrees of explicitness, was indebted to the Marvin Sease-Poonanny-Bobby Rush-Chick Willis school of sexual innuendo, and its most obvious antecedent was Clarence Carter's R-rated classic, "Strokin'."

"Now this song is going out to all of you players,
Wanna-be players, wanna-be pimps,
Mack-daddies, or whatever you call yourselves.
Well, you better get your game face on."

The grand conceit of the lyric was that a man can "stand up" in a woman's womb the way he would in her foyer. However, the ambiguity of the image was just the element that made the track so fascinating and memorable.

"She said the only thing
You need to know is
That you can lick it,
And you can stroke it,

Now you can kiss it,
And you can eat it,
But you ain't did a doggone thing
Until you stand up in it."

Meteoric though his rise was with the release of "Stand Up In It," Theodis Ealey did not appear out of nowhere. He had honed a reputation as an Atlanta-based bluesman and sideman through the 90's and early 00's. Ealey's early blues material was competent, with nothing to make it stand out from the thousands of other bar blues being played across the land--until, that is, the release of Ealey's first tour de force, "All My Baby Left Me Was A Note, My Guitar, And A Cookie Jar."

The track first saw light of day on the It's A Real Good Thang CD (Ifgam, 2002). You could hear the influence of all the master bluesmen plus a pleasant dash of Robert Cray in "All My Baby Left Me Was A Note, My Guitar, And A Cookie Jar," and the song put the competition on notice that there was a new guitar sheriff in town.

As is frequently the case with emerging Southern Soul artists these days, Ealey wisely reprised the track on 2004's Stand Up In It CD (which many people think of as his debut CD), exponentially expanding its audience.

And it could be argued that the bluesy "All My Baby Left Me Was A Note, My Guitar And A Cookie Jar" was actually as good or better a track than "Stand Up In It." But it was the doo-wah-diddy-like "Stand Up In It" that brought a new sound to the Southern Soul table, and a new classic to Southern Soul's shelf of musical curios.


--Daddy B. Nice




About Theodis Ealey

Born into a large, musical Mississippi family, Theodis Ealey was already playing professionally in the early sixties with a Natchez-area band including his older brothers Y.Z. and Melwin. He left the music business to serve in the Air Force (Hawaii) and spent time in Oakland before returning to the South and settling in the Atlanta area.

Ealey signed a contract with Atlanta-based Ichiban Records in the 90's, producing four LP's between 1992 to 1998, building a reputation as a solid blues guitarist and bandleader. In 1997 he was awarded the Mo' Better Blues Male Artist Of The Year in Atlanta. He also produced the Chick Willis LP Y2K Live.

Ealey started his own label, Ifgam (an acronym for "I feel good about myself"), and It's A Real Good Thing appeared in 2002 and Stand Up In It in 2004. Ealey's tour dates in 2004, after the success of the "Stand Up In It" single, were major events, ribald and electric even by chitlin' circuit standards.

A straight blues album by Ealey, American Roots: Blues, came out in 2002 (Ichiban/Ryko).





Song's Transcendent Moment

"Now you can lick it,
And you can stroke it,
But you ain't done a doggone thing
Until you stand up in it."





Tidbits
1.
Ealey's Ifgam label has released a compilation album, Let Me Put The Head In It (2005), including three Ealey tracks. Subtitled "Blues & Soul Mix," the CD also features the fascinating new song, "I'm Missing You Babe" by Lebrado.


2.
April 19, 2006. A new song by Theodis Ealey, about a girl named "Francine," popped up on the radio this week, and it may be Ealey's best since "Stand Up In It." A take-no-prisoners rhythm section, randy horn section and an inspired organ/horn break further ratchets up the pleasure.

"Francine" is a re-working of Ealey's recent song, "Let Me Put The Head In it," from the Ifgam sampler Blues & Soul Mix (Let Me Put The Head In It). Ealey went back into the studio and did some tinkering, toning down a few things here and adding musical and lyrical motifs there. The meat of the song, however, remains the same.

"Took her to a movie,
And bought her a burger or two.
When we left, we was driving
On an old country road.
I asked Francine, 'Girl,
Where do you want to go?'
She said,'You're driving, Theodis,
Whatever you want to do.'
So I pulled over in the bushes,
And said what my grandfather
Told me to. . . "

The phrase:
"Let me love you, baby.
Let me love you all night long."
. . . replaces the old "Let me put the head in it" line, defusing the graphic imagery that some fans find objectionable. But the strategic changes are in the timing and the rhythmic focus. It's as if Ealey had taken "Let Me Put The Head In It" out onstage a few times, tuning it up until he had the beat most guaranteed to send his fans wild.

All Southern Soul artists, old and new, could learn from Ealey's example. Don't be afraid to recycle that song that maybe didn't hit on all eight cylinders. It's never too late to take a middlin' song to a higher level.


3.
Nov. 17, 2006. It's been quite a year for Theo Ealey. He underwent major heart surgery last summer, rehabilitated and is finally back in the studio and beginning to perform again. Ifgam Records predicts a November release for I'm The Man You Need.
DBN.


4.
Jan. 26, 2007. Theodis Ealey's
I'm the Man You Need (Ifgam) was released in November '07. Within a month "Please Let Me In," the first single from the CD, was making its way up chitlin' circuit radio charts. "Please Let Me In" features a compelling and original melody executed in the very best, honey-coated Ealey style. "Pop That Middle" is also receiving attention from the deejays of the Deep South. DBN.


5.
May 28, 2008. Your Daddy B. Nice was fascinated to learn that El' Willie, who took home the "Daddy" award for "Best Southern Soul Male Vocalist of 2007" for his song "You Got Me Where You Want Me" (Dance With Me CD), was in fact the writer (and co-writer) of Theodis Ealey's two biggest hits--at the least, what were considered his two biggest hits up until Theo's latest album.

Those hits would be "Stand Up In It" and "All My Baby Left Me Was A Note, My Guitar, & A Cookie Jar." And El' Willie is the one and same William Travis II who co-wrote "Stand Up In It" with Ealey and solo-wrote "All My Baby Left Me Was A Note, My Guitar, & A Cookie Jar."

Just wondering. . . Was Theodis constantly cranking up the tempo on El' Willie?

--Daddy B. Nice


6.
June 12, 2008: Daddy B. Nice's Brother Gary reports on Ealey's June 7th 25th Annual Chicago Blues Festival performance:

"In spite of the rain, E. and I both thought it was one of the best Blues Fests we had been to. The quality of the four performances we witnessed was consistently high. The night's performances had a definite Southern feel. The only Chicago-based act we saw was the opening act at the Petrillo Music Shell--Lil Ed and the Blues Imperials. After that we were treated to Texas-born singer/guitarist Barbara Lynn backed by Lil' Buck and the Buckaroos. Up next was Atlanta-based Theodis Ealey, and Louisiana's Buckwheat Zydeco concluded the evening's performances. When people weren't sheltered under their umbrellas, there was a lot of dancing going on, especially when Theodis Ealey and Buckwheat Zydeco were playing.

Theodis played a good mix of his material including "Stand Up In It", "Move With the Motion", and "Francine", along with some well-done covers that really showcased his guitar skills like "Hey Joe". He also really got the crowd going with his cover of Jimmy Reed's "Baby, What You Want Me to Do" and a bluesy cover of Marvin Gaye's "Let's Get It On". He also managed to squeeze in a little bit of the song "Bo Diddley" to recognize the song's namesake composer who passed away last week. If I have any complaint about some of the Southern Soul recordings of Theodis, it's that they really don't showcase his guitar skills enough. He really is a fine blues guitarist, and I'm glad I got a chance to see him perform."

--Brother Gary

Daddy B. Nice notes:

I can't agree with my brother Gary on that last thought, but when do brothers ever agree? I love the fact that Theodis restricts any guitar indulgences (which are fine in concert) on the recorded work he and co-producer Bruce Billups concoct. I think it's a mark of wisdom and professionalism.

My case in point would be Theodis Ealey's most recent and most excellent CD, I'm The Man You Need. The guitar work on the CD is always parsed in impeccably succinct phrases, making the song the rightful object of attention.

As a result, Theodis is making some of the most durable Southern Soul classics of this era. And I get the point about his great guitar work just as well. That's why, in awarding Theodis Ealey the honor of Daddy B. Nice's Number One Southern Soul Single of 2007 for "Please Let Me In," your Daddy B. Nice explained:

"With the exception of Prince, no black singer/songwriter since Jimi has been this comfortable with an electric guitar."

DBN

The above piece ran on Daddy B. Nice's Corner in June 2008 under the title "Theodis Ealey Brings Southern Soul To Chicago."


7.
Author's Update, September 28, 2008:

Southern Soul Salutes "Stand Up In It" (5th-Year Anniversary)

In a terrific letter (see DBN's Mailbag) to your Daddy B. Nice from Walter Waiters of "Careful Woman/Don't Scratch My Back" fame on an article I'd written called "Is Southern Soul Creeping Into Mainstream R&B?," Walter wrote:

"But in order for Southern Soul to even have a chance for MAINSTREAM ..... Southern Soul is going to need a Leader, someone to take the reign and take the blows. I don't think this is actually going to be decided by the artist, the ambitious Disc Jockey (wink), but by the public that goes out and sees this artist put his heart and soul on stage and leaves it there."

Walter goes on to mention "Kenne Wayne, O.B Buchana, My Cuz Mel Waiters, The Mighty T.K Soul, Jeff Floyd, and so many others" as potential crossover stars.

But his comment about "a leader" reminded me of Theodis Ealey, and of something I have wanted to do for a long time: pay tribute to Theodis and his cohort Bruce Billups for taking Ealey's work from the first--and very high--level of the Stand Up In It CD to the so-often-unattainable "next" level with the triumphant follow-up I'm The Man You Need CD.

That is something to be proud of, and that is something only a lucky and hard-working few are capable of.

In awarding "Please, Let Me In" by Theodis Ealey the number-one Southern Soul song of 2007, your Daddy B. Nice wrote:

"With the exception of Prince, no black singer/songwriter since Jimi has been this comfortable with an electric guitar."

In hindsight, the comparison was a trifle overblown--it fails to take into account a couple of Kings, Albert and B.B., for one--but it got the point across. Theodis is at one with his guitar, not just in performance but in the art of songwriting.

And it begs the fact that I think Theodis is one of a handful of artists who could take the "reins" and lead Southern Soul out of the chitlin-circuit "wilderness" into the R&B mainstream.

Unlike America's large investment banks, Ealey and Billups don't over-capitalize on their success, instead carefully putting out product at a patient pace, only when it's ready, i.e. deep and soulful and--last but not least--audience-tested.

If, for a time, Willie Clayton's Gifted album could be said to represent the "golden mean" of Southern Soul music, then Theodis Ealey's I'm The Man You Need LP has inherited the mantle.

Assuming most Southern Soul fans have the I'm The Man You Need CD, however, I'd like to spotlight the CD that made Theodis famous, Stand Up In It, in effect a "greatest hits" album, especially if you already have or are overly familiar with I'm The Man You Need.

Here is what you get on this incredible, no-filler disc--I'm just going to list the radio hits:

"Move With The Motion"

"Don't You Want To Party"

"Bluesman Lover"

not to mention the luminous, one-of-a-kind. . .

"All My Baby Left Me Was A Note, My Guitar & The Cookie Jar"

And that doesn't even include the centerpiece of the album--"Stand Up In It"--in three distinct versions.

Stand Up In It will remind you that Theodis Ealey, while keeping his boots firmly planted in the blues (the usual Southern Soul man's tactic), may be that "leader" to take Southern Soul music to the next level.

--Daddy B. Nice


8.
April 25, 2009: New Album Alert

Live (Explicit Lyrics) (Ifgam)


9.

February 1, 2014: NEW ARTIST GUIDE ALERT!

March 16, 2013: NEW ALBUM ALERT

Sample/Buy Theodis Ealey's new CD: YOU AND I, TOGETHER.

****************





If You Liked. . . You'll Love

If you loved Harold Dorman's or Johnny Rivers' "Mountain Of Love," you'll enjoy Theodis Ealey's "Stand Up In It."






Honorary "B" Side

"Please Let Me In"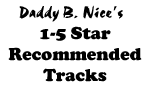 Stand Up In It


CD: Stand Up In It
Label: Ifgam











Please Let Me In


CD: I'm The Man You Need
Label: Ifgam











All My Baby Left Me Was A Note, My Guitar. . .


CD: Stand Up In It
Label: Ifgam











Francine


CD: Southern Soul/Urban Mix
Label: MAKE CENT$











Stand Up In It CD Single


CD: Stand Up In It CD Single
Label: Ifgam










Candy Shop


CD: Let Me Put The Head In It
Label: Ifgam










Francine/Let Me Put The Head In It (Live)


CD: Live
Label: Ifgam










Move With The Motion


CD: Stand Up In It
Label: Ifgam










Shut The Puck Up


CD: You And I, Together
Label: Ifgam










Think It Over


CD: You And I, Together
Label: Ifgam









Bluesman Lover


CD: Stand Up In It
Label: Ifgam









Don't You Wanna Party


CD: Stand Up In It
Label: Ifgam









Dreamin'


CD: American Roots: Blues
Label: Ichiban









Old Man's Story


CD: You And I, Together
Label: Ifgam








Baby, You've Got What It Takes w/ Francine Reed


CD: Stand Up In It
Label: Ifgam








Let Me Put The Head In It


CD: Let Me Put The Head In It
Label: Ifgam