NEW!

Corner & Top 10


Concert Calendar
& Mailbag


Comprehensive Index


New CD Reviews


Index to Artist Guides
NEW!


Best of 2022

The Original Chart (1990-2010)

21st Century Chart (2000-2020)
NEW!

The New Generation Chart (2010-2030)
Southern Soul CD's, MP3's


Best of Pages
About the Music
About Us
Links
Home

Best Of 2014: The Year In Review
Overflow From Daddy B. Nice's BEST OF 2014 page...

2014: THE YEAR IN SOUTHERN SOUL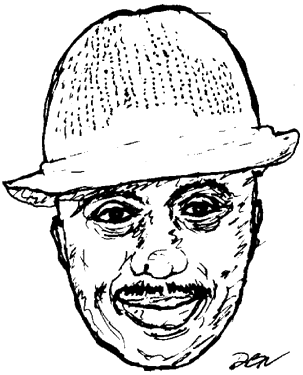 The year did not begin auspiciously. Floyd Taylor, son of the late great Johnnie Taylor and a contemporary southern soul headliner in his own right, passed away on February 21st, causing his stepbrother TJ to remark, "He died pretty much the way my dad died: a heart attack (at too young an age)." A masterful and discerning vocal interpreter, Taylor's career was notable for spanning southern soul's two generations of songwriters, from the best of Charles Richard Cason and Lawrence Harper (of his father's generation) to Simeo Overall of the new.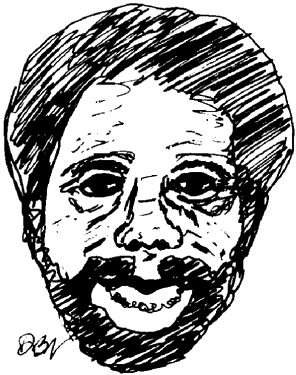 A few days later Eddie Holloway, a lesser-known but seminal figure renowned for contemporary southern soul classics like "I Had A Good Time," "Poor Boy" and "My Mind's Too Strong," passed away in obscurity, without fanfare.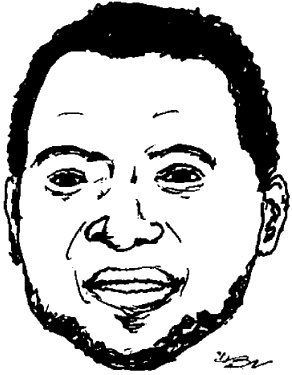 A young recording artist (Jeter Jones) trying to break into the southern soul market released an album whose instrumental tracks Daddy B. Nice--in a CD review--recognized as identical to certain Bobby Jones and Chuck Roberson songs of the recent past, setting off a firestorm of litigation between Desert Sounds CEO Charles Peterson and his former producer, Eric "Smidi" Smith.

Daddy B. Nice himself underwent a lung cancer scare and finally had surgery in May, returning successfully after two bouts in the hospital to discover that "Funky" Larry Jones, owner of the Soul & Blues Report, a monthly compendium and summary of southern soul deejay playlists and a vital niche in the southern soul internet community, had died. Other websites (Boogie, Blues Critic) made attempts to provide the same function, but at year's end the loss was still felt and seemed irrevocable.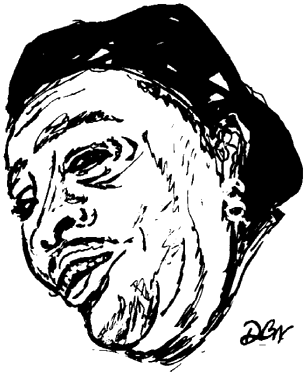 That, along with the June death of Don Davis (the producing genius behind Johnnie Taylor) and the early-September passing of Joe Poonanny, the Weird Al Yankovich of the chitlin' circuit and the last of a dying breed of blues parodists, was the bad news.

The good news was that, stimulated by an invitation to Kim Cole's Celebrity Birthday Bash in Hattiesburg, Mississippi in July, your Daddy B. Nice rebounded to attend (and chronicle) three multi-act southern soul concerts in thirty hours, including getting out on the dance floor.

There was cause. Southern Soul stars were appearing everywhere across the Deep South, from Texas to the Carolinas. A month later, Southern Soul Labor Day concerts and associated sales would surpass a million, and the concerts continued to proliferate, populating weekends throughout the calendar that would have been few and far between ten years ago.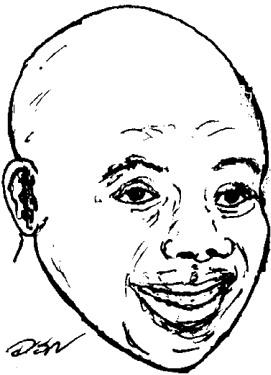 But what really uncorked the euphoria in 2014 was the return to recording of southern soul's younger-generation leading lights, Sir Charles Jones and T.K. Soul. After long absences (especially in Sir Charles' case), both performers produced sets of significant material with fresh yet authentic sounds, in T.K.'s case stripped-down, acoustic-dominated arrangements.

The two CD's, combined with the much-anticipated debut by J'Wonn (I GOT THIS RECORD) and the latest drop from O.B. Buchana, made it a banner year for male vocalists.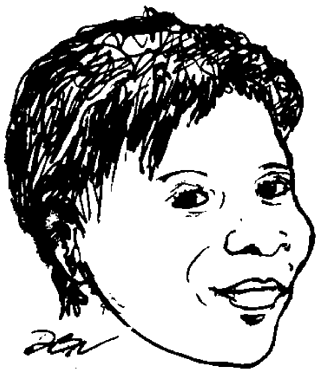 Women, not so much. For the second year in a row Denise LaSalle and Shirley Brown were sorely missed. Both appeared only rarely, and neither released new product. Ms. Jody and Nellie "Tiger" Travis were relatively quiet after big years in 2013. Sweet Angel reposed and, as expected, Peggy Scott-Adams (whose early partner, JoJo Benson, died just before Christmas) failed to follow up on her 2012 return to southern soul. Candi Staton and Uvee Hayes returned with new CD's, however.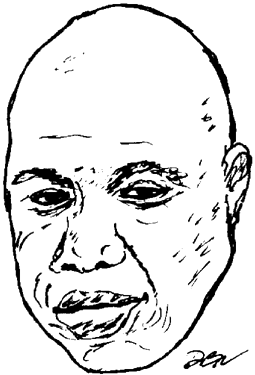 Some of the major male stars--known for productivity--were also MIA in 2014. Mel Waiters, Theodis Ealey, Latimore and Bobby Rush produced little new studio work, and in pursuit of an elusive Grammy that even the late Johnnie Taylor and Tyrone Davis never won, Willie Clayton's new album disconcerted some longtime fans with its slide into atmospheric, Isley-style soul.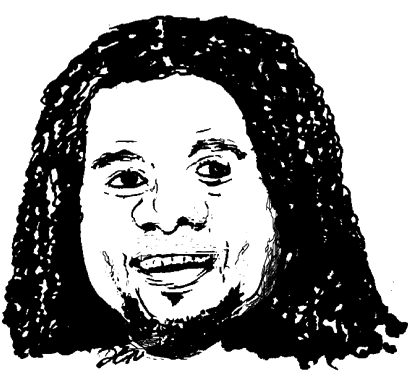 Young Grady Champion was the year's sensation (following fellow Jacksonian J'Wonn in 2013). Champion drew a cover story in "Living Blues" magazine after signing with Malaco Records for his new album BOOTLEG WHISKEY. Rare for a Delta artist, Champion drew national interest and crossover appeal.

Waiting in the wings, and getting no respect, was Chicago phenomenon Theo Huff, whose "It's A Good Thing I Met You" drew high praise (#5 for the year) from Daddy B. Nice for its approximation of--you guessed it--vintage Willie Clayton.


Lil' Jimmie's dance jam "She Was Twerkin'" was the underground sensation of the year, the subject of constant fan queries on where to buy--the answer was always, "Nowhere." Which reminded your Daddy B. Nice of an old Lil' Jimmie song called "I'm Not Going Nowhere," a song so full of double-negatives you're not sure what he means.

A young artist named Wood redid Nellie "Tiger" Travis's "Mr. Sexy Man" with a lounge-band sound ("Foxy Lady"), drawing copyright ire.

Tyree Neal, Pokey and Adrian Bagher formed a group called The Louisiana Blues Brothers.

Memphis-based Anita Love (Humphrey), former back-up singer for Sweet Angel, had an out-of-left-field smash with "Keep Knockin'", while Memphis-based songwriter John Cummings continued his transformation into a first-rate recording artist.

Vick Allen was in a stage play in Jackson, Mississippi, while singles ("Crazy Over You," "True To Me") continued to spit out of his going-on-three-year-old SOUL MUSIC album like candy from a child's Christmas wind-up toy.

Steve Perry of "Booty Roll" fame thought better of his name change to Prince Mekl and became good old Steve Perry again.

WAGR in Lexington, Mississippi and its colorful deejay, Big Money, became the exciting new southern soul station to stream on the Internet.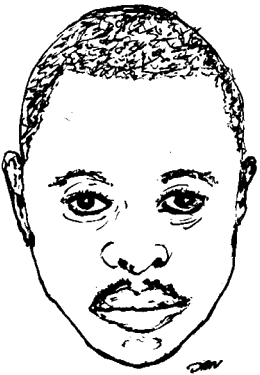 And last but not least, storied DJ Ragman returned in December to WMPR in Jackson, Mississippi--also on the Web--doling out southern soul music in the afternoons with his trademark, champagne-fizz optimism.

By the end of the year, life in Southern Soul was good.

--Daddy B. Nice

***********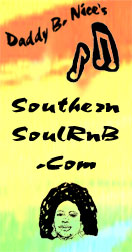 ************

--Daddy B. Nice