NEW!

Corner & Top 10


Concert Calendar
& Mailbag


Comprehensive Index


New CD Reviews


Index to Artist Guides
NEW!


Best of 2022

The Original Chart (1990-2010)

21st Century Chart (2000-2020)
NEW!

The New Generation Chart (2010-2030)
Southern Soul CD's, MP3's


Best of Pages
About the Music
About Us
Links
Home

Unkle Phunk
May 1, 2021:
NEW ALBUM ALERT!:
Buy Unkle Phunk's new MR. NASTY TYME album at Amazon.
MR. NASTY TYME TRACK LIST:
1
Unkle Phunk's Juke Joint (feat. Luster Baker)

2
My Number

3
It's All on Me

4
Doya

5
Still in Love

6
Bab I Do (4u) (feat. Rodney Gant)

7
Do Ya Thang

8
She Walk That Walk (feat. Jeter Jones)

9
Blame It on the Drank

10
Mr. Nasty Tyme


Daddy B. Nice notes:
Mr. Nasty Tyme is Unkle Phunk's coming-out party as a southern soul singer. He arrived on the scene last year with Unkle Phunk's Juke Joint, Vol. 1, a five-star-rated sampler (scroll down this page) that yielded the Club Song of the Year in Carolyn Staten's "Nukie Pie". Phunk contributed back-up vocals, but most of the tracks were sung by guest artists. The exception was "Doya," not one of the better tunes from the compilation but nevertheless released again here on NASTY TYME. Unkle Phunk fares much better on "It's All On Me," which samples the ever-popular hook from the Geto Boys "Mind Playing Tricks On Me."

In keeping with his name, Unkle Phunk likes funk, and funk runs through this set even stronger than southern soul. Songs like "Baby Back It Up" (also reprised from JUKE JOINT VOL. 1) and "Blame It On The Drank" will entertain hardcore funk fans but southern soul fans may well wonder what's the appeal.

Unkle Phunk actually develops more of a southern soul identity on songs like the title track Mr. Nasty Tyme and "Bab I Do (4u)". And despite Unkle Phunk's desire to do what so many producers long to do---come out from the background and inhabit the spotlight---the best cuts on Mr. Nasty Tyme are the collaborations with Luster Baker ("Unkle Phunk's Juke Joint") and Jeter Jones ("Walk That Walk"). The modest "(Here's) My Number" is arguably Unkle Phunk's best lead vocal.

Listen to all the tracks from Unkle Phunk's MR. NASTY TYME on YouTube.

Listen to Unkle Phunk's new MR. NASTY TYME album at Spotify.

Buy Unkle Phunk's new MR. NASTY TYME album at Apple.



May 1, 2020:
VARIOUS ARTISTS: Unkle Phunk's Juke Joint, Vol. 1 (Full Of Soul Music/House Of Phunk Music, LLC) Five Stars ***** Can't Miss. Pure Southern Soul Heaven.
The last time I encountered an "uncle" who spelled his name "unkle" was Unkle Eddie. In 2009 Eddie had a novelty hit along the Gulf Coast called I'm Gone Tell Momma" featuring a precocious, borderline-cruel, little girl named Crystal Dylite who amused herself by getting Unkle Eddie into hot water with his long-suffering wife. Of course, Eddie had it coming.

Five years earlier, his single "Black Magic Woman" was the most-requested song on the now-defunct, Pensacola-based, Southern Soul website named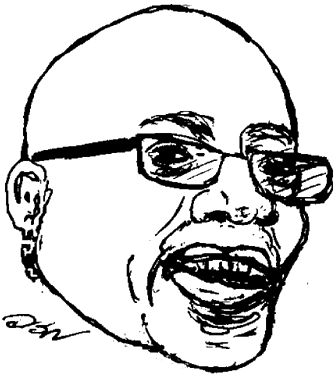 Chitlin' Circuit for what seemed the better part of two years (2004-2005) and became so popular along that stretch of the Gulf Coast that it was played as a Mardi Gras song. Unkle Eddie's songs were raucous, raggedy-assed and funny in a way we don't see often nowadays.

Enter Unkle Phunk in 2020. His collection of various artists, Unkle Phunk's Juke Joint Vol.1, is a welcome return to that kind of loosey-goosey entertainment. Featuring both vintage artists like Stephanie McDee and Vickie Baker and newly-minted entertainers like Jennifer Watts and Crystal Clark, Unkle Phunk's Juke Joint just happens to be the best southern soul sampler since Slack's "My Music, My Friends," awarded the Best Southern Soul Album of 2019.

While Unkle Phunk's Juke Joint can't boast the firepower (no Jeter Jones, P2K, Summer Wolfe or Crystal Thomas) nor length (fourteen cuts for Unkle Phunk, nineteen for Slack) of My Music, My Friends, this new collection comes close.

Both samplers have flaws, and Unkle Phunk's may be worse. Like Highway Heavy, Phunk is marinated in hiphop, and like Heavy and Slack and many other producers, his own solo-artist efforts are the weakest selections of the set. However, Juke Joint's defects are mainly abortive hiphop/crossover experiments.

The cover art proclaims this is "Southern Soul Hip Hop At Its Finest," but I would advise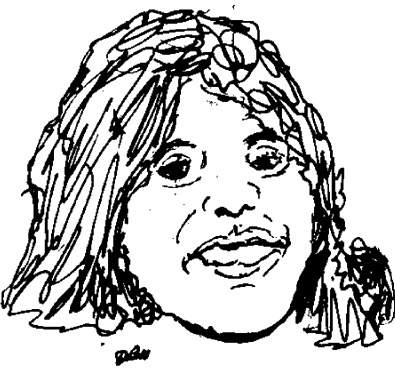 otherwise wary fans that with a couple of exceptions, this album is thoroughly rooted in southern soul--the first indicator being that pair of "vintage" ladies mentioned above, Stephanie McDee and Vickie Baker, both charter members of Daddy B Nice's Original Top 100 Southern Soul Artists.

Stephanie McDee's "My Monkey's Still Talkin'" reworks Stephanie's first hit single and signature song, "Monkey Talk". She's in remarkably feisty form. "Not only can I make it snap, crackle and pop," McDee sneers. "I can make it speak in five different languages." Modeled on Nellie "Tiger" Travis' "Mr. Sexy Man" video, with Stephanie and her ladies dressed up like debutantes, holding court in a limo, the music video is the most enjoyable of Steph's career.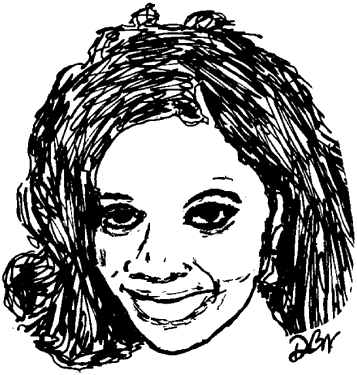 Vickie Baker's outing, "Talk In Your Sleep", is a revelation, a hit from the first time you hear it. With the usual genre modifications, this tune could make it on the Country charts. Impeccably produced, and in a traditional R&B style so different from the rest of the songs that I at first suspected the producer to be Mike Darden, it's hard to believe it's not a cover of a standard by someone like the Pointer Sisters. Of course, it's not "country" in Vickie's telling. It's black as night, with the swirling organ background punctuated with brass-section flourishes and the soulfulness delivered in blistering beginning and concluding voice-overs.

And...as it turns out...Unkle Phunk (aka Earl Williams) informed your Daddy B Nice that he DID produce the track. Unkle Phunk can do it all.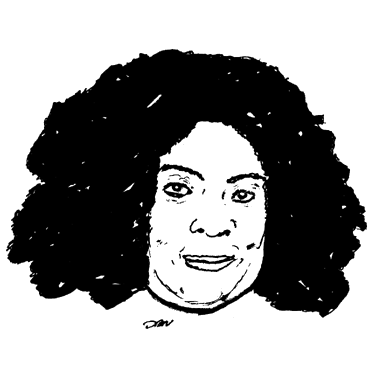 I haven't even gotten to the track that drew me to Unkle Phunk's Juke Joint in the first place. That would be "Nukie Pie" by Carolyn Staten. For those trying to place Carolyn Staten, I refer you to "Mr. Ain't Gone Do Right," perhaps her most well-known tune, produced by the aforementioned Mike Darden. It graces Ladies Night, Staten's 2018 release, which garnered a five-star review from your Daddy B Nice. The album also contains the one-of-a-kind single that jump-started Carolyn's career: "Thump Mr. DJ".

"Nukie Pie" raids the suddenly "in" riff from the 80's New Wave band Laid Back's "White Horse," a jam your Daddy B Nice used to dance to in NYC clubs like Studio 54, Area and Limelight. Now, a generation later, here it is in southern soul--how cool is that?--and Carolyn Staten, the most under-rated female singer in southern soul music, absolutely "mugs" it, obliterating any memory of the original. Jennifer Watts grafts her vocal onto Staten's tour de force, making it even more powerful, and Unkle Phunk mixes their combined chorus to perfection. The three words, "My, My, My..." never sounded so good.

Listen and watch Carolyn Staten & friends singing "Nukie Pie" on YouTube.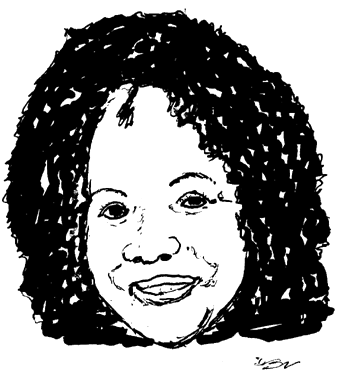 Next up on the list of enticements is Jennifer Watt's "Kiss Me Where You Miss Me," a take-off on the legendary Tyrone Davis's "Kiss You (Where I Miss You)". Everything Jennifer Watts does turns pretty-close-to-gold, and her vocal--simple, straightforward and dripping with sexual longing--gives the classic a rock and roll ambience that could attract a whole new audience. The signature guitar lick is the best of any version of the song I've ever heard, including the original.

If Unkle Phunk's Juke Joint appears female-centric, I suppose it is--at least the most successful tracks. The most effective songs by the male gender belong to Luster Baker, aka Mr. Juicy. Luster is probably weary of being referred to as Vickie Baker's little brother, but here at SouthernSoulRnB we keep the historical record up-front and center. Vickie, by the way, calls Luster the "musical genius" of the family.

Luster appears on the buoyant "Southern Soul Train," with an enthralling video that perfectly matches the tune's charm. "That's My Boo (Remix)" is a redo of Luster's much more effective original, "That's My Boo," whose YouTube video has close to a quarter-million views, an astounding number for a little-known recording artist.

Other men appearing on the sampler include Rodney Gant ("That Nookie"), Phunk Dawg ("Jones On") and master-of-ceremonies Unkle Phunk with two offerings. Among the female artists not already mentioned are new artist Jinda Harris (aka Lady Songbird), Crystal Clark (raw but robust on her debut "I Don't Want Your Man") and Mz. Barbie Dolle, who appears with Jennifer Watts on "Ride That Pony" and whose "Hey Puddy Puddy" is indubitably the most hiphoppy selection of the set.

I don't want to burden Unkle Phunk's Juke Joint with too much hype nor suggest it will be as successful as Ronald Jefferson's "Slack Traxx" opus from last year--it's too much fun and too modest for all that. Still, it deserves recognition for being the most entertaining southern soul compilation to come out yet this year, and that's great news for southern soul fans starved for new sounds.

--Daddy B. Nice

Buy Unkle Phunk's Juke Joint, Vol. 1 at Amazon.

Listen to all the tracks from Unkle Phunk's Juke Joint Vol. 1 on YouTube.




Send CD's to Daddy B. Nice, P. O. Box 19574, Boulder, Colorado, 80308 or e-mail to daddybnice@southernsoulrnb.com to be eligible for review on this page.

***********

***********
To automatically link to Uncle Phunk's charted radio singles, awards, CD's and other citations on the website, go to "Uncle Phunk" in Daddy B. Nice's Comprehensive Index.
***********


--Daddy B. Nice