NEW!

Corner & Top 10


Concert Calendar
& Mailbag


Comprehensive Index


New CD Reviews


Index to Artist Guides
NEW!


Best of 2021

The Original Chart (1990-2010)

21st Century Chart (2000-2020)
NEW!

The New Generation Chart (2010-2030)
Southern Soul CD's, MP3's


Best of Pages
About the Music
About Us
Links
Home

"Friday"
Sir Charles Jones #2 -- The New Generation Southern Soul
Composed by Charles Jones
August 1, 2021:

See Daddy B. Nice's 5-star CD Review of THE CHOSEN ONE! Click here.


New Album Alert! Scroll down to Tidbits #3:
Buy Sir Charles Jones' new THE CHOSEN ONE CD at Apple.
Sir Charles Jones #2 -- The New Generation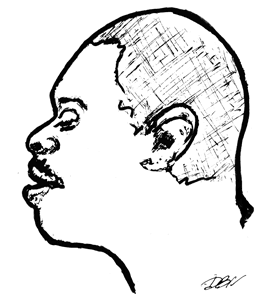 See the chart.

Listen to Sir Charles Jones singing "Friday" on YouTube.



October 25, 2020: Daddy B. Nice's Profile

From enfant terrible to grown ass man, Sir Charles Jones has been at the center of southern soul music for more than two decades, the only recording artist to have been so highly-ranked in all three of Daddy B. Nice's Top 100 charts over the past quarter-century.

Surviving older-generation artists and professionals still tend to think of Jones as the wunderkind who made the young ladies scream and swoon, the "little-brother" prodigy who had the brass to call himself the "king" (and the arrogance to gloat about it occasionally), but in reality Charles has undergone a scarcely-noticed maturation and transformation into the elder statesman for the genre, and this despite the fact he is still only middle-aged.

The invincible legacy of his humble but tuneful signature song, "Friday," is just as dramatic. Every stanza is a tribute---not to the euphoria and privilege of being young, talented, creative and privileged, all of which describe Charles---but to the ordinary working men and women of the world and their reality, their dreams. And that is the true source of Sir Charles Jones' long-lived power.

Every southern soul fan knows the first verse of "Friday" by heart:

"This one is dedicated
For all the workers who work nine to five.
If you want to party,
Hey, it's Friday.
Let's party tonight."

Hiphop artists are fond of saying their music is all about the culture. The same is true of southern soul music. Whether it be "Mel Waiters on the radio/ Singing about the whiskey" (another couplet from Jones' "Friday") or Nelson Curry singing about "the sugar shack" (another word for "hole in the wall"), or Johnnie Taylor singing "Jody got your girl and gone" or Marvin Sease (Charles' first mentor) singing "I'm Mr. Jody," southern soul music is a celebration of the culture of the black Deep South, a civilization as exotic and foreign to most Americans as Brazilian samba or Jamaican reggae.

"Mel Waiters on the radio,
Singing about the whiskey.
I think I'll go by the store,
To get me a bottle,
So I can be ready
To get my groove on the dance floor."

Nowadays, southern soul fans take for granted that from the moment he started making records Sir Charles Jones was a chart-topper. Not so. His rise was much more gradual and bump-filled. As late as 2007 your Daddy B. Nice was writing:

The holder of the #32 position on Daddy B. Nice's original Top 100 Southern Soul Chart (90's-00's), Sir Charles Jones has moved all the way up to the #12 position. It's the highest rank accorded any member of the younger generation of Southern Soul stars, based upon the quality and the impact of Sir Charles Jones' music on the Southern Soul genre.

The artists ranking above him at that time were (in order): Johnnie Taylor, Ronnie Lovejoy, Peggy Scott-Adams, Tyrone Davis, Marvin Sease, Willie Clayton, Mel Waiters, Little Milton, Bobby Rush, Theodis Ealey and Shirley Brown. By 2010, when Daddy B. Nice's second Top 100 chart (21st Century Southern Soul) appeared, Taylor, Lovejoy, Little Milton and Tyrone Davis were dead, Marvin Sease was ailing, Peggy Scott-Adams had retired and Sir Charles had risen to the #1 spot, ahead of Mel Waiters (#2), Willie Clayton (#3), Bobby Rush (#5), Theodis Ealey (#8) and Shirley Brown (#9), an uncontested peak from which Charles would hold court for a decade.

Now it's 2020, and Charles has slipped a notch to #2 on Daddy B. Nice's new Top 100 chart, eclipsed by a former hiphopper named Big Pokey Bear, who has taken southern soul nation by storm with "My Sidepiece," a song that speaks to southern black culture with a force like a hurricane.

What does this mean?

Well, it does not mean that Sir Charles Jones has vacated his "throne" as "the king of southern soul". What it does mean is that southern soul music has grown by leaps and bounds, above and beyond what it did in the 'teens when Sir Charles topped the chart.

The story of contemporary southern soul is the tale of a marginalized art form relegated to a forgotten region of the country managing to hold on through hard times when radio air play and tour exposure were practically non-existent, and from those scant beginnings grow into a robust and vanguard-setting phenomenon, attracting the very young folks its dire forecasters were sure would spurn it, including the hiphop generation.

Artists like Pokey Bear (from hiphop) and Tucka (from zydeco and swing-out) have brought a new groundswell of support to the music that has raised the fortunes of all southern soul performers, including Sir Charles, and Charles has benefitted from the newcomers' presence both in revenue (attendance figures in the thousands) and fame.

Moreover, since the mid-teens of the 21st century, when he recorded his eponymous, jazz-inflected version of "Mississippi Boy" (with a video of himself in denim coveralls), Charles has been on quite a run, recording music (including collaborations) at a torrid pace. None of the self-effacement, silence and solitude of segments of his first decade. The "hot" Sir Charles songs these days (meaning recent years) are "Country Boy," (his lounge-jazz version of the oft-covered "Mississippi Boy"); "Trail Ride" (with Jeter Jones, no relation, with whom he teamed on the recent Jonez Boyz: Two Kings album); and "Soul Brothers Moonshine," which Charles has recorded in three different versions, making it a "shoo-in" to be his current signature single.

Meanwhile, "Friday" just keeps rolling on, as popular now as it was twenty years ago. In the early days, "Is There Anybody Lonely?" was right up there with "Friday" on the fans' want-to-hear index. "Friday" was often the Jones' opener and "Is Anybody Lonely" his closer. Most of Charles' other early standards---"Better Call Jody," "Just Can't Let Go," "For Better Or Worse,"---have a patina of history, of being vintage, about them, but "Friday" is that rare song that sounds brand new and "fresh" every time you hear it.

"It's Friday, baby,
And I'm gonna party
And get my groove on.
It's Friday,
And I'm gonna party
Till the break of the dawn."

The lyrics look so threadbare when printed out, but the music transports, and Jones imbues each word with an emotional resonance that conjures a common man for whom the weekend is the fulfilling moment of his life. And the listener is comforted by this working man's effusive testimony. The essentials of the human spirit are everywhere, even here. We hold them in common.



*************
Scroll down for biography, discography and more. To automatically link to Sir Charles Jones' charted radio singles, awards, CD's and other citations on the many other pages of the website, go to Sir Charles Jones in Daddy B. Nice's Comprehensive Index.
************

**********
Note: Sir Charles Jones also appears on Daddy B. Nice's Top 100 21st Century Southern Soul (2000-2020) and Daddy B. Nices Original Top 100 Southern Soul Artists (1990-2010).
**********
**********



--Daddy B. Nice
About Sir Charles Jones #2 -- The New Generation Southern Soul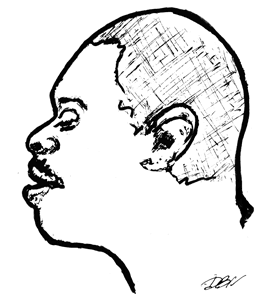 Charles Jones Jr. was born in Akron, Ohio on April 25, 1973. His father, Charles Jones Sr., was a regional gospel singer, writer and pianist, and his mother, Blanche--originally from Birmingham, Alabama--was a longtime civil rights activist. When his parents divorced in the early eighties, Charles moved with his mother and four brothers to Birmingham. Charles was called the "little Stevie Wonder" as a small boy in the Avondale projects of Birmingham. Charles' mother, who worked three jobs, eventually bought a house in Ensley, Alabama (now a suburb of Birmingham) where Charles spent his high school years as a self-professed "gang-banger," disappointing his mother and never graduating. He did bond with the Ensley High School's band-teacher, however, and while working menial jobs with his brothers after dropping out, one of his bosses heard him singing and suggested Charles try out at a local club named the French Quarters. Charles began singing on weekends for $75 a night, and one evening the club announcer, at a loss for how to spice up Jones' ordinary name, introduced him as "Sir Charles," and the moniker stuck.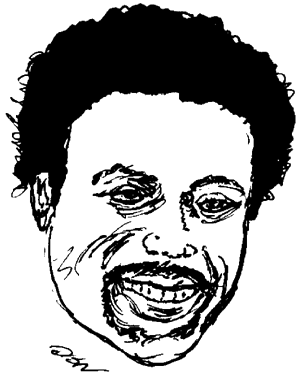 Jones met Marvin Sease in the late nineties and toured and mentored as a background singer with the chitlin' circuit star for five years. Meanwhile, he relocated to Jackson, Mississippi, where the biggest southern soul label, Malaco Records, and the most influential southern soul radio station, WMPR, had made the city the epicenter of the genre. With Sease's encouragement, Jones took a twelve-track demo to Malaco Records (also Sease's label), only to be rejected.

"They were looking at me like, 'Man, you crazy?'," Jones told David Whiteis, the author of Southern Soul Blues.. "Twenty-six-year-old dude singing the blues? No twenty-six-year-old know 'bout no blues....We're off into the Johnnie Taylors, and this and that.' Tommy Couch Jr. (Malaco's CEO) told me that he didn't believe in my kind of music because it didn't have the Johnnie Taylor horns; this didn't sound like Z. Z. Hill and Latimore."

Stymied, Jones was buoyed by a promo man in Malaco's employ named Senator Jones (no relation), who upon hearing the younger Jones' demos took him to his 22-acre farm outside Jackson and honed the songs for Jones' debut disc, Sir Charles Jones on Senator Jones' own imprint, Hep'Me Records. The year was 2000.

Senator Jones doubled as a wildly eccentric, early-morning deejay at Jackson's WMPR under the name "Uncle Bobo," and Uncle Bobo began playing Sir Charles Jones tunes from the debut disc, three of which---"Better Call Jody," "Take Care Of Momma" and "Hang On"---became popular in the Delta. Meanwhile Charles and Senator Jones continued to collaborate on an even better set of songs for the release of Love Machine, which would debut on Warren Hildebrand's New Orleans-based Mardi Gras Records in 2001. It would become the biggest album release by a new-generation performer to date.

The sound was different. Synthesizer washes, dirge-slow ballads, perky and idiosyncratic rhythm tracks, synthetic brass. The sound said you could go in a different direction. You didn't necessarily have to have the deep-soul keyboards and live horn sections of Malaco-produced sets.

Although it was purely Southern Soul in form, Love Machine, replete with hits--"Friday," "Is Anybody Lonely?", "Just Can't Let Go," "For Better Or Worse," "Just Like Fire"--accomplished the unprecedented task of charting on Billboard's hiphop-dominated R&B chart for more than a year, where it peaked at #26 in June 2002.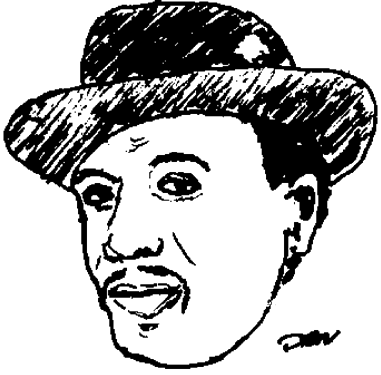 Meanwhile, another artist in the Senator Jones stable, a deejay from Chicago named Lewis Clark (aka The Love Doctor), a strong-voiced singer in the Mel Waiters mode, had a hit single with "Slow Roll It". Written by Charles and released in 2001, "Slow Roll It" became one of the two or three undisputed Southern Soul classics of the new millennium. The tune turned the chords of the Staple Singers' "Let's Do It Again" inside out. Sir Charles can be heard singing background on the track, and Charles includes the song in his performance repertoire to this day.

Southern Soul, a comparatively lackluster outing, followed on the PMG label in 2002.

Jones had a near fatal motorcycle accident in 2003 in Jackson, Mississippi. The artist was in a coma for three days and slow to recover. The setback marked a turning point for Jones, who withdrew from the public. However, the LP Sir Charles Jones & Friends: A Southern Soul Party (Hep' Me 2004), a compilation album including The Love Doctor and other new artists whose style had been influenced by Sir Charles, gained an enthusiastic response, while also spawning two solid Jones hit singles, "The Letter (Guilty)" and "The Same Thing It Took To Get Her."

With the aptly-titled Thank You for Holding On (Jumpin' 2006), Sir Charles acknowledged that he had become a relative recluse. The new songs---"Running," "Come To Me Baby," "Baby Love"---while worthy additions to the Sir Charles catalog, suffered from rusty, demo-like vocals and tentative, sketchy arrangements.

For Your Love...Best of Sir Charles Jones, a greatest-hits set, was released by Mardi Gras Records in 2007.

The CD My Story (Mardi Gras, 2008), marked Jones' most accomplished set of new material since Love Machine, including the ballads "Happy Anniversary" and "You're My Latest, My Greatest (Inspiration)" and the dance jam "I Came To Party." With its acoustic sound and lush string choruses, the anthem-like "Happy Anniversary" in particular marked a post-Love Machine peak and major step forward in Jones' evolving stylistic approach.

Tribute To The Legends, in which Charles covered R&B standards he himself performed before he became a solo recording act, was released on Mardi Gras Records in 2009. However, the reception was muted. The reaction of the fans was that Sir Charles was still in a "holding pattern" creatively-speaking, and that, with the possible exception of "My Story," Charles had not fulfilled the great potential promised in "Love Machine".

Looking back on Sir Charles Jones' career from the vantage point of 2020, when his influential and exalted position within southern soul music seems a given, the surprising statistic is the paucity of his recordings since the glory days of "Friday," "Is There Anybody Lonely" and "Slow Roll It," when his concerts were the black version of Beatlemania.

Charles' most esteemed rival, T.K. Soul, out-recorded him mightily through the latter half of the first decade and on into the second decade. Ecko Records artist O.B. Buchana produced close to an album a year over the same time period, as did independently-produced Big G. And yet, over the decade following "A Tribute To The Legends," Sir Charles Jones released only two long-play albums. Portrait Of A Balladeer arrived after a five-year hiatus. Astonishingly, and for reasons never explained, the album almost immediately went out of print, not to be re-issued until 2019. Daddy B. Nice gave "Portrait Of A Balladeer" a five-star-rated review in October of 2014, noting:

But the songs themselves constitute the best assortment of new Sir Charles material in a decade, a soulful fabric far richer than MY STORY, a set sophisticated enough to hark back to the definitive LOVE MACHINE. The songs all vary, but they all have that Sir Charles sound: a modern-day Johnny Mathis forged in a cauldron of the blues.

After another fallow period, the album The Masterpiece arrived in 2018, and it garnered Jones "man of the year" status in Daddy B. Nice's annual Best Of The Year wrap-up:

****************
2018: THE YEAR IN SOUTHERN SOUL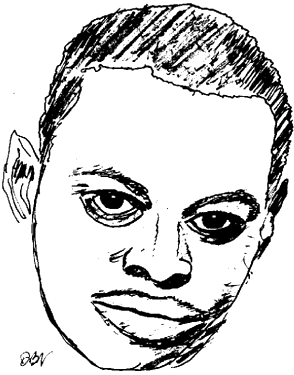 In addition to a bevy of collaborations for which he's always been in the highest demand, top-rated recording artist Sir Charles Jones dominated 2018 with a new album, "The Masterpiece". The hubristic title raised sky-high expectations and begged comparisons to "The Love Machine," the classic that launched Jones' career. The singles "Step It Out" (with Prince Damons), "Squeeze Me," "Call Me" (with Calvin Richardson and Omar Cunningham)" and "100 Years" charted #1 (January), #1 (May), #2 (May) and #1 (August) respectively on Daddy B. Nice's monthly Top 10 Singles.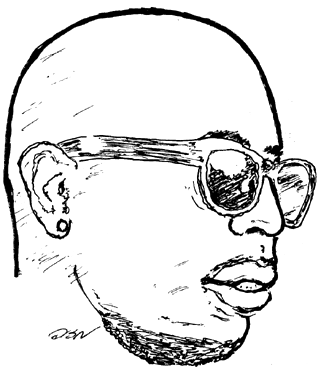 Sir Charles was also a prime influence for artist P2K Dadiddy's 5-star-rated debut album, "Welcome To The Boom Boom Room," which included an outright Sir Charles homage, "Soul Brothers Moonshine," a collaborative effort (Sir Charles, P2K and Jeter Jones) on which Charles also sang the opening verse. The song was so steeped in Sir Charles Jones musical lore it could have graced "The Masterpiece".

Whether "The Masterpiece" was the crowning achievement of the King of Southern Soul's career was debatable--fans would probably still give "Love Machine" that honor--but there was no disputing the quality of the lyrics, which eclipsed "Love Machine's" youthful yearnings with the ruminations of a grown man.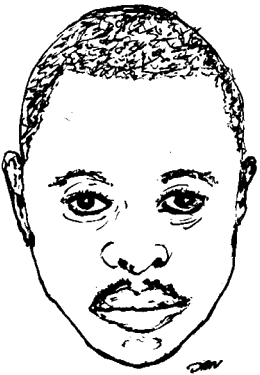 In "Squeeze Me," the song that blended the best of the new and old Sir Charles, the troubadour sang, "Said it's been three years now,/ And you still don't see/ How much you mean to me./ I know, baby, I'm a man./ He did you wrong,/ But don't make me pay/ For the other man's mistakes."

And in "100 Years," Charles opined, "When God made a soul/ He split that soul in two./ He gave half to me,/ And the other half to you./ As fate would have it,/ The day came when we met./ Friends called me Romeo/ And you Juliet./What are you doing/ For the next one hundred years?"

***************


Since 2018, Sir Charles Jones has been on an artistic tear. Always graciously accepting of collaboration requests (it would be easier to list the artists he hasn't collaborated with than those with whom he has: see Tidbits #2 below), Charles has set an even more torrid pace in 2019 and 2020. And his album productivity has soared. He's released three albums of new collaborative and solo material: Sir Jones & Family Vol.1 (2019), Intimacy (2020) and The Jones Boyz: 2 Kings (2020) with Jeter Jones---also no relation. Album alerts and reviews of these CD's can be found at Daddy B. Nice's 21st Century Artist Guide to Sir Charles Jones.

Tidbits
1.
October 17, 2020: Sir Charles Jones on YouTube:
Listen to Sir Charles Jones singing "Happy Anniversary" on YouTube.
Listen to Sir Charles Jones singing "Good Old Country Boy" on YouTube.
Listen to Sir Charles Jones singing "The Letter (Guilty)" on YouTube.
Listen to Sir Charles Jones singing "Friday" on YouTube.
Listen to Sir Charles Jones singing "Is Anybody Lonely?" on YouTube.
Listen to Sir Charles Jones and LaKeisha singing "Just Another Love Song" on YouTube.
Listen to Sir Charles Jones singing "On My Own Again" on YouTube.
Listen to Sir Charles Jones singing "You Ain't The Father Of The Child" on YouTube.
2.
Everything You Ever Wanted To Know About Sir Charles Jones: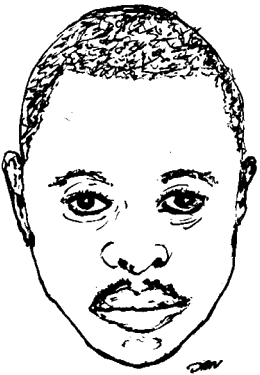 October 17, 2020…A Segment From Daddy B. Nice's "Everything You Ever Wanted To Know About Sir Charles Jones," reprinted from November 1, 2013:
Included in the creative swathe Charles made in those formative years (roughly 2001 to 2008) was an unprecedented series of collaborations:

...Marvin Sease may have schooled Charles, but it was Senator Jones who helped shape his recorded sound. Senator Jones was a fascinating man who lived by night and was just getting into his prime about 3 am in the morning.

Then, between the hours of 3 and 6 am on Jackson's WMPR, Senator would shamelessly play track after track of this new, hybrid Southern Soul music, mostly Sir Charles Jones and The Love Doctor, whose blockbuster hit "Slow Roll It" was written, produced and background-sung by Sir Charles.

The songs spread to chitlin' circuit clubs and deejays like wildfire. Others took notice, like Ecko Records in Memphis with Sheba Potts-Wright's even more successful cover of "Slow Roll It" and Morris J's cover of "Friday". And the game was on: you could be young and sexy and still love Southern Soul.

Senator Jones may not have been a "hands-on" producer, as Carl Marshall once maintained in an interview with Daddy B. Nice, but Senator more than made up for it with his ear. He advised and channeled Charles in ways Charles never approached again.

Much of that early, "classic" Sir Charles sound came from Senator Jones' love of gospel music, and in particular the style of gospel that borrowed from the smooth, streamlined, singing-cowboy style of 50's and early 60's western troubadors. It was a clean, minimalist palette against which Charles' heart-tugging tenor sprang to emotional life.

Mundane phrases like "washing my own clothes" (from "Is Anybody Lonely?") took on significance, ambiguities, shadings of feeling, experience, loneliness and vulnerabilility out of all proportion to the everyday meaning of the words.

So the hits rolled out in those early years of the century: "Better Call Jody," "Just Can't Let Go," "Friday," "Is Anybody Lonely," "Slow Roll It," "Take Care of Momma," "For Better Or Worse." Most of them graced Jone's landmark second album, Love Machine, arguably the single most influential album in 21st Century Southern Soul music.

The younger generation (which the old school blues and R&B artists had written off) took to the new sound like kittens to catnip, and Charles embarked on a collaborative career--best memorialized in the equally ground-breaking and influential "Sir Charles Jones & Friends: A Southern Soul Party"--that brought dozens of young artists into the reborn genre, and influenced hundreds more musicians who would nurture their own Southern Soul dreams in the years to come. Included in the creative swathe Charles made in those formative years (roughly 2001 to 2008) was an unprecedented series of collaborations:

The Love Doctor:

Sir Charles Jones wrote the bulk of the tunes for The Love Doctor's first album, Doctor Of Love. "Slow Roll It," the Love Doctor's classic, remains arguably Sir Charles' finest piece of songwriting, and he performs it in concert.

Omar Cunningham

"Baby Don't Leave Me Alone"

2003 from Cunningham's Hell At The House album.

Same melody and sound as Sir Charles' "The Letter (Guilty)." Sir Charles Jones added technical support on the CD, and although the credits aren't specific, the musical marks (and voice) of Sir Charles Jones are all over the track, "Baby Don't Leave Me."

Indeed, for Sir Charles Jones' fans, this song--with its stately melody and impeccable, instantly-recognizable arranging style--constitutes a major contribution to the Jones oeuvre.

Andre Lee

Andre Lee's profile took a huge leap forward during the Sir Charles Jones era at Mardi Gras Records (out of New Orleans) in the early 2000's, when he contributed backup vocals to many of the young wunderkind's projects (such as La Keisha's exceptionally evocative "Morning Rain") and secured a niche on arguably the best Southern Soul sampler ever, Sir Charles' Ultimate Southern Soul collection (on Mardi Gras) with his song "Pony Ride."

Jody Sticker

"Booty Do Right's" (Jody Sticker) distinctive synthesizer fills--straight out of the Sir Charles vocabulary on Jones' own "Tell Me How You Want It" and The Love Doctor's "You Got To Roll It Slow"--represent a huge chunk of creative territory reclaimed from what was beginning to look like Southern Soul oblivion.

Sir Charles also shares vocals with Jody Sticker on "Roll That Thang," a super-evocative sexual plaint, and "Sacrifice For Love," which sounds like a direct out-take from a Sir Charles album.

Terry Wright

Terry Wright's debut album, Anytime Man was released by Hep'Me Records in 2004. Two of the album's premier tracks were "Anytime Man" and the mid-tempo. Sir Charles Jones-influenced "Ooh Wee." (Sir Charles also sang background vocals).

"Ooh Wee," was included in a Mardi Gras Records sampler the same year (Hot New Southern Soul, Vol. 2). Another song from the Anytime Man CD, "Sophisticated Freak," was featured on Sir Charles Jones' Southern Soul Party album (Hep'Me, 2004).

Sorrento Ussery

Young singer Sorrento Ussery first came to the attention of the chitlin' circuit on the Sir Charles Jones CD, Southern Soul Party: Sir Charles Jones & Friends (Hep'Me) in 2004.

"Put That Thang In Motion" (from Make Sweet Love, Hep'Me, 2004) leaped a half-decade ahead in terms of style if for no other reason than it bore the arranging mark of Sir Charles Jones.

Reggie P.

Despite his sparse recording, the late Reggie P. was Charles' true equal as a southern soul vocalist. Shy by nature, the late Reggie P. was also Charles' fishing buddy and frequent touring partner.

Sir Charles and Reggie hooked up most prominently on "P's And Q's" and "I've Got The Feeling."

Roni

Come Back Kind Of Love, with a title tune written and co-performed by Southern Soul star Sir Charles Jones, was released in 2008 (Allison).

Calling him her "little brother," Roni ("Fool On My Hands") has been both a longtime advocate for and beneficiary of Sir Charles Jones.

J. Blackfoot

In 2007, "I'm Just A Fool For You," became a big hit for J. Blackfoot in two versions, a duet with Lenny Williams and a subsequent duet with Sir Charles Jones.

"I'm Just A Fool (Part 2)" by J. Blackfoot w/ Sir Charles Jones (Winner of Daddy B. Nice's Best Southern Soul Ballad 2007)

Daddy B. Nice wrote:

A marriage of two songs ("I'm Just A Fool For You" and "Is Anybody Lonely") made in Soul Heaven. Ironic, when you think about it, though. The most potent nostalgia comes not from the older man's material, which you would expect, but the younger man's classic, "Is Anybody Lonely."

L. J. Echols

Daddy B. Nice's Top 10 "Breaking" Southern Soul Singles For. . .

DECEMBER 2008

1. "I'm Gonna Party"-------------L. J. Echols w/ Sir Charles Jones production (the song that borrowed the "Sir Charles horn riff" DBN)

Tyree Neal

Tyree Neal is the late Jackie Neal's cousin. Forging the same path laid down by Sir Charles, Tyree has become an ever-stronger producer, writer and musician, helping to revitalize the careers of Big Cynthia and Stephanie McDee, among many others.

7. DBN's Top Singles 2008: "Whiskey And Beer"
----Tyree Neal w/ Sir Charles Jones

Lee Fields

Fields' "I'll Put My Life On The Line" had the same atmospheric synth background that Sir Charles' songs did, but Fields didn't know what was going on in the South and never followed up with that song, which became an underground classic in the Delta…

Mr. David

"Shoo Da Wop" with Sir Charles Jones

(which Southern Soul's Daddy B. Nice called at the time "the best Sir Charles fast song ever")

LaKeisha

If listeners who'll "pass on slow songs, thank you," really want to test their patience, they can refer to La'Keisha's duet with Sir Charles Jones on "Just Another Love Song." This song lurches forward so slowly, so tentatively, that you begin to wonder if the drummer's going to nod off and keel over backwards. The glacial pace puts the burden on the vocalists, and to their credit, Sir Charles and LaKeisha pretty much pull it off. From LaKeisha's album Stop, Drop & Roll.

Bigg Robb

3. "Grown And Sexy"------------------Bigg Robb & Da Problem Solvas w/ Sir Charles Jones
Blues, Soul & Old School (2007)

Charles' best fast songs have involved other artists, and one of the finest was this collaboration with Bigg Robb, whose album Blues Soul & Old School followed the guest-artist formula set down by Sir Charles in Sir Charles Jones & Friends: A Southern Soul Party (Hep'Me, 2004).

Without the success of Sir Charles Jones, Bigg Robb's blend of Ohio funk, hiphop and southern soul themes may never have been accepted by the fans.

O. B. Buchana

.... And the collaborations continue to the present day (2013) as in O.B. Buchana's spirited duet with an equally-energized Charles: "Can't Get You Off Of My Mind."

********

Although any one of three other recording artists with more extensive experience and bodies of work--Mel Waiters, Willie Clayton, Bobby Rush--could as well claim the title, at this point in time (2013), Sir Charles Jones is 21st Century Southern Soul's number-one draw.

Jones will have to deliver new music in the next few years to maintain his stature, but in terms of his influence and his emotional connection with the Southern Soul audience, Charles really has no peer. He showed the way for all the younger artists, and he made it cool for all the fans.

--Daddy B. Nice



3.
June 1, 2021:
NEW ALBUM ALERT!:
Buy Sir Charles Jones' new THE CHOSEN ONE CD at Apple.
THE CHOSEN ONE TRACK LIST:
1. The Chosen One

2. Eternity

3. Midwest Party

4. Cherish The Love

5. I'm All I Got, I'm All I Need

6. Heaven

7. Forever

8. Morning Rain

9. Wings

10. Somebody For Everybody


Daddy B. Nice notes: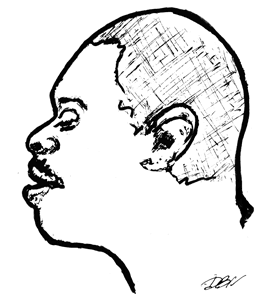 As most everyone conversant with southern soul music knows, Sir Charles Jones and Jeter Jones (no relation) got together in 2020 to produce The Jones Boyz: Two Kings". The collaborative album was successful, not to mention a validation for Jeter Jones, who had written and sung his way from obscurity to the top rank of southern soul artists, a moment further memorialized at the onset of the Sir Charles "Still In Love" video, when Charles welcomes an exhausted, road-tripping Jeter Jones into his studio with, "I know you're tired, man." The two performers brought out the best in one another, but who knew at the time that the partnership would also stimulate their future, individual work?

This is an uncommonly powerful set from Sir Charles. The songs pour out in a torrent of inspiration. The title track "The Chosen One," with an instrumental line reminiscent of early-seventies Marvin Gaye, is all chest-thumping and fronting, but it's so pure and musical it comes off as totally natural and captivating. Charles is merely speaking to the audience that is out there in the current or post-rap era.

Like "The Chosen 1," and like the lovely, pop-sounding "Forever," with its rock-and-rollish piano and doo-wop chorus, many of the songs in this ten-track set are three or even less minutes in length, which adds to their power. But even the longer songs---"I'm All I Got, I'm All I Need," for instance, or "Midwest Party," which will delight anyone with ties to the much-ignored Midwest---roll by, one after another, in waves of seemingly spontaneous energy.

The ballad "Eternity" is in the mode of last year's "Still In Love" but with much less visible artifice. "Morning Rain" indulges in synthesizer washes and vocally-enhanced vocals, as Charles has often done in the past, but without any barnacles of age or derivation clinging to it.

Like all of the songs in the set, freshness and spontaneity are the order of the day. It's as if Sir Charles Jones has been "reborn," making music as if for the first time, achieving the most difficult and elusive state of mind for a 25-year show-business veteran. If you've grown blasé about the King of Southern Soul after years of listening to him, this brisk and musical collection will give you a jolt of excitement.

Listen to all the tracks from THE CHOSEN ONE on YouTube.

Buy Sir Charles Jones' THE CHOSEN ONE album at Amazon.



Honorary "B" Side
"Is There Anybody Lonely?"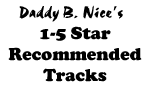 Friday


CD: Love Machine
Label: Mardi Gras


Sample or Buy
Love Machine









Is There Anybody Lonely?


CD: Love Machine
Label: Mardi Gras


Sample or Buy
Love Machine









Better Call Jody


CD: Love Machine
Label: Mardi Gras


Sample or Buy
Love Machine









For Better Or Worse


CD: Love Machine
Label: Mardi Gras


Sample or Buy
Love Machine









I Don't Understand


CD: The Jones Boyz : 2 Kings











Soul Brothers Moonshine


CD: The Jones Boyz : 2 Kings
Label: Music Access











Squeeze Me


CD: The Masterpiece
Label: Southern King Ent.











The Letter (Guilty)


CD: Southern Soul Party: Sir Charles Jones & Friends
Label: Hep'Me










Country Boy


CD: Sir Charles Jones & The Family Vol. 1
Label: Music Access