September 16, 2018: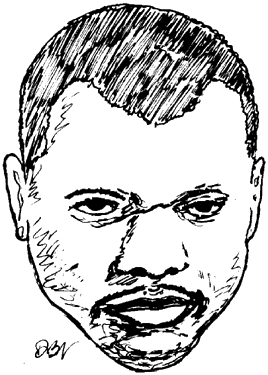 VARIOUS ARTISTS: Blues Mix 25: Slammin' Southern Soul (Ecko Records) Three Stars *** Solid. The Artists' Fans Will Enjoy.
The new sampler from Ecko Records in Memphis, BLUES MIX VOL. 25: SLAMMIN' SOUTHERN SOUL, features Rick Lawson's "I Done Found Your Good Thang," an "answer" song to
Terry Wright's popular "I Done Lost My Good Thang" (Coday Records).

Listen to Terry Wright singing "I Done Lost My Good Thang" on YouTube.

The Lawson single debuted to a mixed reception this past summer. Currently (September 2018) a Daddy B. Nice Featured Artist of the Month, the formerly gospel-based Lawson recorded a series of albums for Ecko Records in the first five years of the new century, establishing himself as a respected journeyman artist in the southern soul genre but never achieving a breakthrough hit single. The new single is his first newly-minted record in over a decade.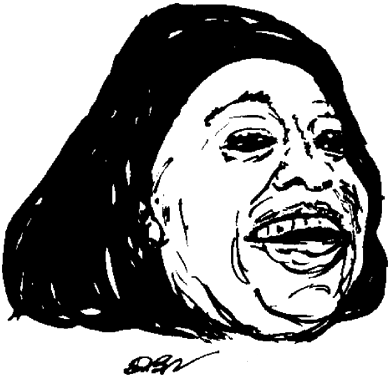 The late Denise LaSalle's "I'm Still The Queen (Blues Mix)" with a nice bass line and stepping tempo, was first recorded at Ecko Records for her 2002 Still The Queen album. This updated version features a little more guitar, courtesy of John Ward.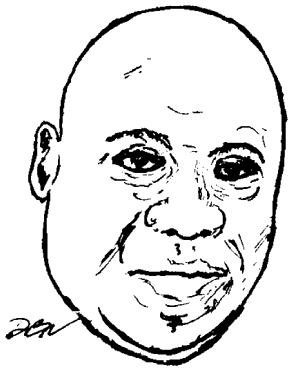 Mr. Sam and O.B. Buchana team up on the well-received "Did You Put Your Foot In It?" The baffling lyrics (to the uninitiated) are a take-off on Theodis Ealey's southern soul classic, "Stand Up In It". The liner notes say the song was previously unreleased, but O.B. recorded it on his Ecko-label album of 2009, It's My Time, and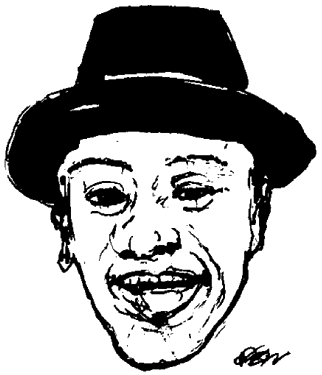 Mr. Sam recorded a slightly different version for his Make Time For Her album in 2017. This one's a classic, if you consider yourself a southern soul fan, and the back-and-forth between Sam and O.B., with Sam obligingly taking on the "younger" role, is a high moment in contemporary chitlin' circuit annals.

"Party Time," listed in the album liner notes as performed by the Pyramid City Band ("pyramid city" a reference to Memphis), is also listed in YouTube as the Paul Child Band. (Lee Gibbs is given credit for the songwriting.) The deep bass lead vocal of "Party Time" will have longtime music fans scratching their heads trying to figure out the song's antecedent, and after some scratching of my bald pate I finally hit on it. It's Laid Back's (a white Euro dance band's) huge club hit from the 80's, "The White Horse," and "Party Time" swipes not only the original's cavernous-bass vocal but hook and tempo as well, with predictably catchy results.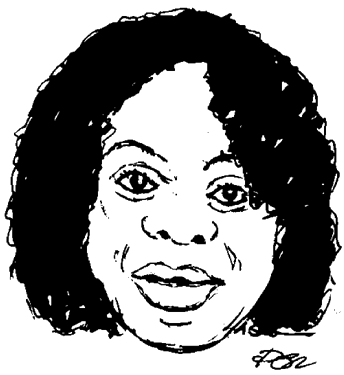 The rest of the collection features seamlessly-transitioned, professionally-produced--yet derivative and on the whole forgettable--outings by Ecko-affiliated artists spanning the last twenty years, with sexual hijinks the unapologetic order of the day. Val McKnight checks in with "Watch That Booty Do". Rick Lawson appears a second time with "Cheatin' Ain't Easy To Do". David Brinston signs in with "Bounce That Booty," and Luther Lackey makes a rare Ecko-label appearance with "Jody's Got My Problems".

With another nod to Theodis Ealey's "Stand Up In It," O.B. Buchana extols the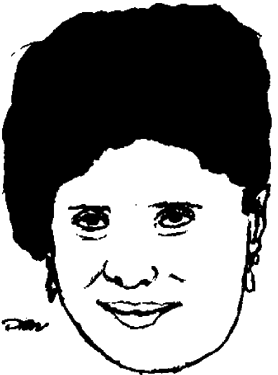 virtues of "Slow Lick It," while Donnie Ray "answers" Rue Davis's "Honey Poo" with "She's My Honey Bee". Jaye Hammer sings "I'm Gonna Hit That Thang," and Ms. Jody sums up the set's tongue-in-cheek cheating and fucking preoccupations with a routine blues called "We Got To Cheat On Schedule".

--Daddy B. Nice

Buy Ecko Records' VARIOUS ARTISTS: BLUES MIX VOL. 25: SLAMMIN' SOUTHERN SOUL (explicit) at Amazon.

Listen to full cuts of VARIOUS ARTISTS: BLUES MIX VOL. 25: SLAMMIN' SOUTHERN SOUL on YouTube.

Buy Ecko Records' VARIOUS ARTISTS: BLUES MIX VOL. 25: SLAMMIN' SOUTHERN SOUL at iTunes.




Send CD's to Daddy B. Nice, P. O. Box 19574, Boulder, Colorado, 80308 to be eligible for review on this page.

**********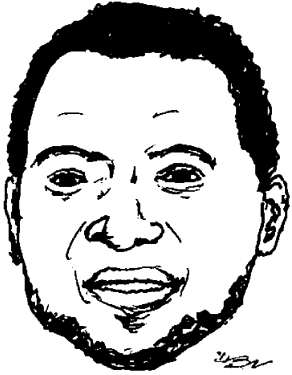 September 3, 2018:
JETER JONES: Dhis Him (Ross Music Group)
Four Stars **** Distinguished effort. Should please old fans and gain new.
By eerie coincidence, a singles submission appeared in my e-mail inbox just as I was about to begin this review of the new Jeter Jones album, Dhis Him. The submission was "You Ain't Got No Proof" by Bobby Jones, which contains the same Eric "Smidi" Smith instrumental track that Jeter Jones paid Smidi to use in his first hit single, "Boot Scoot," on his first bonafide southern soul album, Sweet Jones Live @ Leroy's Chicken Shack.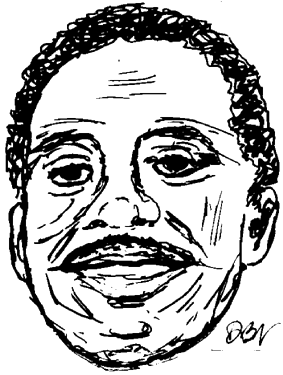 My intention here is not to ask why someone is still recycling this old-ass music as if it were timely. It's to point out how little Jeter Jones knew about southern soul in 2013: specifically, buying instrumental tracks that had previously been used on Bobby Jones and Chuck Roberson singles.

Looking back, it's hard to believe someone as talented as Jeter Jones ever needed, or thought he needed, Smidi's instrumental tracks in the first place. What it signifies is not only how far Jeter Jones has come in half a decade (from the fringes of the genre to being a prime time player recording with the likes of Vick Allen, Big Pokey Bear and Omar Cunningham) but how compulsively driven he was to be a star, an ambition that over four albums--lo and behold--has become a reality.

Each of Jones' subsequent albums--Da GQ Country Boy (with "Cold Pepsi") and Trailride Certified (with "Single Footin'," "My Country Girl" and "She's Ratchet")--have taken quantum leaps forward in showcasing the Jeter Jones brand.

Then why is this new album, DHIS HIM, something of a disappointment? Is it the exceedingly high expectations raised by last year's five-star TRAILRIDE CERTIFIED album in particular, or--more recently--the astonishing single, "Black Horse," a meshing of a subtle Beat Flippa keyboard hook and an incredible Jeter Jones vocal, a song as perfect and natural as a cage-free egg? You'd think a perfect song would result in a perfect album.

Listen to Jeter Jones singing "Black Horse" on YouTube.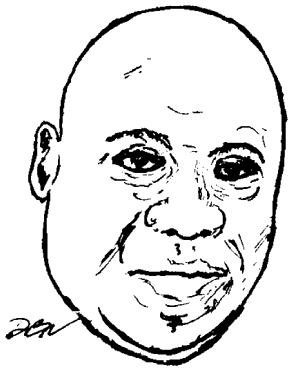 In fact, most recently in listening to Big "Ro" Williams on WJLD, I was reminded of another "perfect" single that inflated sky-high expectations--O.B. Buchana's "Why Can't I Be Your Lover". When it was folded into a subsequent album, SWING ON WITH O.B., it garnered only two stars. How can an album highlighted by a "perfect" record result in anything less than a five-star effort?

Here are two albums for reference taken from the pop catalog. If Jeter Jones were The Rolling Stones, this would be his "Exile on Main Street". If Jeter Jones were the Beatles, this would be his "White" album. That's not only because Dhis Him contains a double-album's worth of material, nearly twenty tracks.

It's also because, like EXILE ON MAIN STREET (confession: my least favorite Stones album), Dhis Him throws a little of everything against the wall and monitors what sticks.

It's all about being comfortable, meaning comfortable with a wide range of musical styles, and Jeter is comfortable on this album--a good thing, I admit. And, like The Beatles' "White" album, there are too many stand-outs here to complain. But there's also a fair share of dreck, and the sheer variety of the styles destroys any possibility of a common theme, motif or tempo.

I would rate the four albums...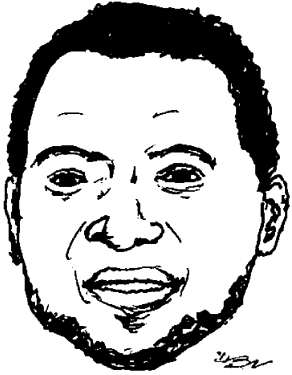 1. Trailride Certified

2. Dhis Him

3. Da GQ Country Boy

4. Sweet Jones Live@ Leroy's Chicken Shack.

...with the caveat that, given Jeter's current status as a burgeoning headliner on the chitlin' circuit, Dhis Him may well become his most popular album. Here are the highlights and low-lights.

"She's Gone With Jody" (w/ Omar Cunningham)

Strong melody and strong tenors mesh well.

"Juke Joint"

Fellow Louisianan P2K wrote this rocker. His debut CD--also containing the track--is just out: See P2K Dadiddy: New Album Alert!

"Duck Tales"

I guess it's all about the lyrics. Musically, it sounds like a TV commercial.

"Somebody Get This Fool"

Daddy B. Nice's Top 10 "BREAKING" Southern Soul Singles Preview For. . .

-------FEBRUARY 2018-------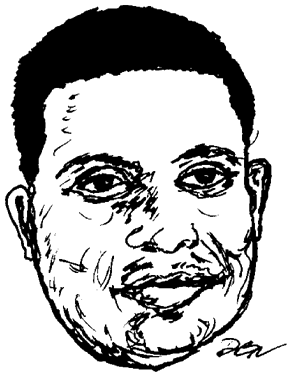 ....6. "Somebody Get This Fool (Remix)"-----Jeter Jones featuring Vick Allen

Vick Allen sounds like "a million" on this remake of Jeter Jones' "Roommate (Somebody Get This Fool)". The song sounds more "mainstream," and the switch in title helps. For the first time I really understand the lyrics. The song poses the question, "Do we men of principle love "My Sidepiece" because it represents reality or because it's a preposterous fantasy that makes us laugh?"

"What's Happening Now?

Among other artistic and personal inspirations, Jeter's take on Marvin Gaye's "What's Going On?"

"Dance With You"(w/ Big "Ro" Williams)

Daddy B. Nice's Top 10 "BREAKING" Southern Soul Singles Preview For. . .

-------JULY 2018-------

....8. "Dance With You"--------Jeter Jones featuring Big "Ro" Williams

Jeter Jones stretches his musical wings, leaving his pop and zydeco influences for a jazzier, horn-laden take on southern soul. Unusual, but the rhythm section keeps it rooted. Strong vocals all around.

"She Loves My Boots"

Mis-titled. Should be "She Loves My Blues".

"Phone Bill"

Beat-Flippa-I-Got-The-Blues type of tune, with plenty of deep-quivering Beat Flippa organ to drive home the headache and heartache.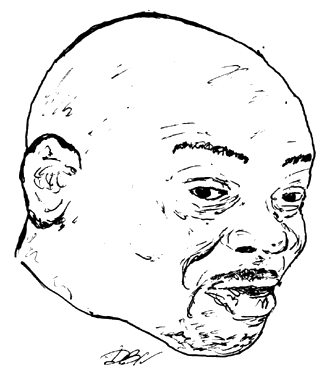 "You Deserve Better"

Passionate ballad, but it's one-hook-repeated-over-and-over, the kind of ballad Pokey Bear would sing.

"Watch My Boots, Pt. 2" (w/ Deacon Dukes, Pokey Bear, Miss Portia & Big Lee)

Daddy B. Nice's Top 10 "BREAKING" Southern Soul Singles Preview For. . .

-------DECEMBER 2017-------

...2. "Watch My Boots, Pt. 2"------Deacon Dukes, Jeter Jones, Big Lee, Pokey Bear & Miss Portia

Even better than the slower-tempo-ed "Watch My Boots" original by Jeter Jones. If you like to dance, this is your jam. Deacon Dukes has a magical, musical touch, and I now sit up and take notice whenever I see his name associated with a tune.

"Get My Groove On"

The keyboards put down a jazzy riff, and Jeter puts on a tux.

"I Need's A Drank"

Light-hearted, uptempo, with a bluesy refrain.

"I Ain't Gone Cheat No More"

Daddy B. Nice's Top 10 "BREAKING" Southern Soul Singles Preview For. . .

-------AUGUST 2018-------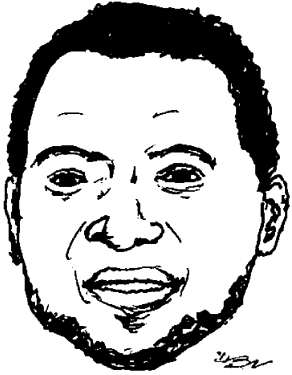 ...4. "I Ain't Gone Cheat No More"------Jeter Jones

Not about to put this on a pedestal alongside Ronnie Lovejoy's "Sho' Wasn't Me" or anything, but it chugs away in a juke-joint way with a modesty and urgency that wins me over, and with my love and prejudice for dance jams, I almost put it and the next one (Ms. Jody's "That's Where The Party's At") number one and two, over the ballads (sorry, Sir Charles). If you listen closely, you'll hear Sweet Nay contributing to the raucous texture.

Are you getting the idea?

This album is endless. You can listen to Dhis Him a half-dozen times and still overlook a handful of tracks, as I have in passing over "Still In Love," "Get Outa These Streets" and "I Drank Too Much". There may be three or four more tunes lurking in the corners. When you line up the sheer amount of material, it's impressive, but not quite as impressive as serving up the ten--or maybe even eight--best cuts in one, gleaming, "Black Horse"-level, five-star set.

--Daddy B. Nice

Buy Jeter Jones' new DHIS HIM album at Amazon.

Buy Jeter Jones' new DHIS HIM album at Apple.

Read Daddy B. Nice's Artist Guide to Jeter Jones.




Send CD's to Daddy B. Nice, P. O. Box 19574, Boulder, Colorado, 80308 to be eligible for review on this page.

**********

August 12, 2018:

DAVID BRINSTON: Kitty Whipped (Ecko Records) Five Stars ***** Can't Miss. Pure Southern Soul Heaven.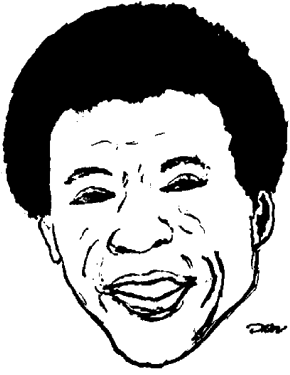 I perked up with the first two notes--broad, brash guitar chords--of the album-opening title track of David Brinston's new Kitty Whipped CD. I was reminded of another song I liked, and for a minute (that's an "old-school," sixty-second minute to the millennials) I couldn't place it. Then it came to me... Klass Band Brotherhood's "Back To The Sugaa Shack," in which the almost identical notes are carried by the keyboards. "Sugaa Shack" was a magical record, and "Kitty Whipped" possesses that same, magical instrumental sound, a delight to hear no matter how many times one hears it.

Fifteen years ago, if anyone had asked me if David Brinston would be putting out significant music in 2018, I would have probably shaken my head no. As captivating as his sound was in the late nineties and early aughts, it seemed too ephemeral to sustain. We're talking the early underground hits here--"Party 'Till The Lights Go Out-Nothin' But A Party," "Hit and Run," "Two Way Love Affair" and "Kick It," and the landmark album that included the former and latter, Fly Right--but especially the signature song, "Party 'Til The Lights Go Out".

If you got into that record, you never got out. "Party" became a house with endless rooms, the contrast between the exquisite vocal on the one hand and the hypnotic rhythm track on the other shifting like shade on late-afternoon walls. It was a paradoxical song. You could never really figure out what made it so special, and there seemed no way Brinston was ever going to get that lucky again. There was even the suspicion that mysterious, never-heard-from-again producer Marshall Jones was the secret key to Fly Right's chitlin' circuit cachet, even though it was the vocals--make no mistake about it--that made the records memorable. The vocals blazed a distinct lineage descended from Al Green and passing through to LaMorris Williams and (recently) King Fred.

Over the years there were plenty of choice David Brinston singles to follow, not to mention a handful of great songs no Brinston fan would want to be left without, but in retrospect Brinston's "middle" years were uneven, even lukewarm, the occasional hits looking backward to recreate the turn-of-the-century Brinston brand, and looking backward to remind fans of the "Camelot" that was "Party".

Not so with these last two albums. This album's immediate predecessor, the Ecko-published Sidepiece Motel, was a hint, with several good songs and the critically-acclaimed "I Drinks My Whiskey," a tour de force thrown down like a gauntlet for every other southern soul singer to outdo.

In Kitty Whipped, the second in his new collaboration with Ecko, Brinston busts out. There is no thought of looking back. He's looking forward. He's creating in the moment. Famous popular singers like Loudon Wainwright and Randy Newman would be proud--and right in their bailiwick--recording these songs. And the first couple of times I heard the album, I thought of the debut studio album by The Ramones (yes, the punk band) in 1976. Kitty Whipped has that same zing-zing-zing to it, one snappy song after another, as if the artistry behind the album was limitless.

Two of those jams have already charted here. "I'll Do Me A Big Girl (I'll Do A Slim One Too)," featuring Lucky Love, slipped in at #10 in July's Top Ten Singles with the Daddy B. Nice comment:

"Thumps happily along like a horn-laden, tuba-burping, New Orleans funeral parade.

"I'll Do Me A Big Girl" tackles the implication that "slim girls" are the odd women out in southern soul's obsession/fascination with "big girls". Like many of the songs from the set, the lyrics are funny, with Brinston swearing he won't discriminate. At the end, he inserts a sly and private note: "Because, ----, I wrote this for you."

And "Club Booty," a mid-tempo rocker celebrating juke-joint amenities such as ladies dancing "without any drawers," shot all the way up to #3 in the August countdown. Some people think "Hit And Run" is David Brinston's finest single. They'll want to listen to "Club Booty," which showcases the technical benefits Brinston has achieved collaborating with Ecko's John Ward. Ward's consistently sharp but robust instrumentation gives the music the competence necessary to carry the unflagging swagger in the lyrics.

The liner notes explain the process of putting the album together thus: "Produced by John Ward. Music tracks pre-produced by David Brinston." Background vocals throughout are credited to David, David's wife Terry and Terry "Smooth" Johnson.

The effusive, bass-thumping, fun-loving tracks continue apace. "Daisy Dukes With Thigh High Boots" goes back to the "ATL" for more short, snappy takes on club life. "Buckle Up" chides Brinston's sexual partner to "Buckle up, buckle up/ Give me that green light." David's vocal twists and twirls around each double-entendre with a merriment that's bound to generate bedroom (or bathroom, or kitchen or living room) giggles.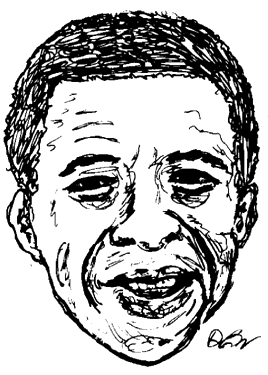 "Nothing Like Good Sex" continues in the same vein, unabashedly carnal and exuberant. The songwriting on this album is simple and first-rate, the bulk of the compositions coming from Brinston himself, with a little John Ward and Raymond Moore product thrown in. The only new element is the intriguing new songwriting trio of Brinston, Theo Price and Josepher Maull, who composed by committee "Nothing Like Good Sex" and "I'll Do Me A Big Girl". "I'll Do Me A Big Girl" is a jam anyone--bluesman, R&B'er, rock-and-roller--would love. You can visualize people hoisting drinks to it.

Although the set is primarily a party record, there are a couple of mid-tempo tunes that slow things down: "Sexy And You Know It" and "I Want To Show You, Girl". Both sustain the high quality of the overall disc. "I Want To Show You, Girl," in fact, is impressive. It grows on you, and it too may be a candidate for a hit single.

The lone ballad is "I'm Taking A Stand," another composition authored by David himself, with tasteful lead guitar and background singing by the folks quoted above. A contemplative love song with the soulful depth of "Somebody's Cuttin' My Cake," it too is a potential single.

On the downside, the melody and tempo is lost in the uninspired zydeco remix of "Club Booty". Nor was I crazy about Brinston's collaboration with Ju Evans: "Gonna Have A Good Time." Awfully generic tune, and Evans is not a great vocalist--more of a background singer. You'll notice the proceedings pick up in the second half of the record, when both singers take part. (And neither song detracts much from the album's overall excellence.) I do like the fact David's mixing it up with other musicians, though--for example, with Lucky Love in "I'll Do Me A Big Girl". It keeps him loose. I like my David Brinston loose.

--Daddy B. Nice

Buy David Brinston's KITTY WHIPPED CD at Amazon.

Listen to David Brinston singing "Kitty Whipped" on YouTube.

See Daddy B. Nice's DAVID BRINSTON: NEW ALBUM ALERT!

************




Send CD's to Daddy B. Nice, P. O. Box 19574, Boulder, Colorado, 80308 to be eligible for review on this page.

**********





**********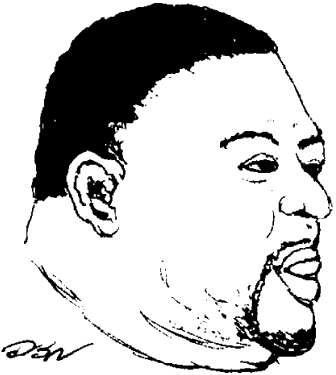 July 15, 2018:
BIG G: Lonely Tears
Four Stars **** Distinguished effort. Should please old fans and gain new.
Southern Soul music from the mid-Atlantic states has been given short shrift by the genre's fans, and with some justification. In Virginia, Roy C's self-published albums were nearly impossible to find even at the height of his career. In Maryland, Frank Mendenhall's recordings were just as obscure, picked up by aficionados only. Younger artists like Hardway Connection and Sir Jonathan Burton came and went without making much headway. That is, until Big G--and more recently, J. Red (The Nephew)--came along.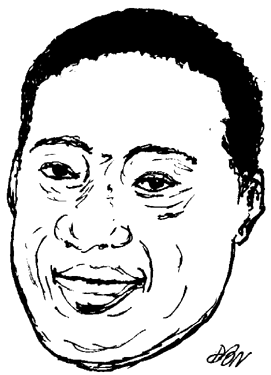 With the Internet, the days of limited access to fans that hobbled Roy C are over. Big G, who took Roy C as his mentor, now posts YouTube songs regularly netting 100K-plus views. And for an "unaffiliated" recording artist, the disciplined "G" has quietly accrued an astounding series of roughly twenty albums in the last two decades, all this in the fertile, gospel-rich, Virginia-Carolinas base that has steadily gained southern soul adherents, as can be seen by the frequency of--and attendance at--southern soul concerts in the area. Even Deep South stars like Ms. Jody and Big Pokey Bear regularly trek north nowadays to the big audiences in Roy C/Big G territory.

Big G's newest release, Lonely Tears, isn't so different from the Big G albums preceding it. Southern soul vocals with a unique country/bluegrass strain. At least one or two unique compositions. Mesmerizing rhythm tracks. Skilled arrangements with live instruments, including most prominently saxophone, with a little programmed strings or the like discreetly added for depth.

The new, stand-out single on Lonely Tears is "You're Not The Only One," in the classic mid-tempo vein.

**************
Daddy B. Nice's Top 10 "BREAKING" Southern Soul Singles Preview For. . .

-------JULY 2018-------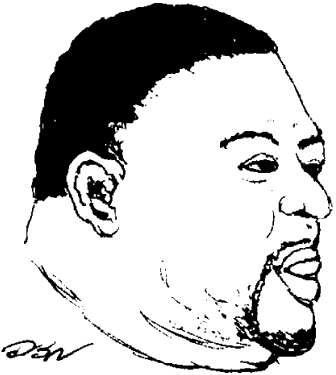 ...4. "You're Not The Only One"----------Big G

This is the song to hear from G's new LONELY TEARS LP. Big G is in really fine form, and the production with the female background vocals, harmonica and "live" saxophone is superb. Unfortunately, no YouTube "freebies" (7-4-18). See Daddy B. Nice's "Big G: New Album Alert!

7-15-18: DBN notes: All the album cuts from LONELY TEARS are now posted on YouTube.

Listen to Big G singing "You're Not The Only One" on YouTube.

**************

The other outstanding song from the set is "I Need Your Love (Remix),", first published on the Broken Hearted album (2006). Big G has just put up an "official video" for the tune:

Listen to the official video of Big G singing "I Need Your Love" on YouTube.

And give Big G credit for recognizing a good thing when he hears it (something very few recording artists excel at). He concludes the set with "I Need Your Love (Instrumental)". I almost had to pinch myself as I got lost in the robust saxophone solo, going back to the jazz of my youth.

These two great songs alone highlight what Big G brings to the table. Humility. Authenticity. Admirable songwriting. Supreme yet relaxed confidence in presentation and vocals. A thorough understanding and execution of all the background elements. The female background vocals. The brass and string interludes. The refreshing, "human" rhythm sections.

The rest of the album holds up, too. Two noteworthy remixes appear, along with a bevy of new tracks, among them:

"Being With You (Brings Out The Best In Me) (Remix)" was first published in 2004, on the Here It Is album.

And "Work That Thang (Remix)" was originally recorded for the Satisfaction Guaranteed album (2016).

Big G does a rare and interesting duet, collaborating with a singer named Lady T on"Tonight Is The Night," and almost forgotten in the mix is "Lonely Tears," the title track.

Listen to the official video of Big G singing "Lonely Tears" on YouTube.

Brimming over with all the quintessential vocal and lyrical quirks that have become synonymous with his brand, "Will You (Still Be In Love With Me)" is also compelling music, like something Big G might have recorded in the past. The influence of Roy C is especially strong.

"Friends," "Don't Take Your Love From Me" and a another tune or two close out this worthy entry in the Big G canon.

Here's a list of the credits, and you won't find many this extensive on southern soul albums today. And yes, the Glenn Jones playing percussion must be the same Glenn Jones who recorded the southern soul classic, "Baby, Come Home". After all, how many "Glen's" with two "n's" can there be?

Drums: Glenn Jones
Lead Guitar: Lamont Menefield, James Carter and William Anderson
Bass Guitar: William Anderson, Wilbert Anderson, Anthony Lucas
Sax: Richard D'Abreu
Background Vocals: Monica, Tonya and Michelle
Executive Producer: Cynthia Vaughan, CEO, Stone River Records
Arrangement: Sir Jonathan Burton and Big G
Songwriter: Big G
Producer: Big G

--Daddy B. Nice

************




Send CD's to Daddy B. Nice, P. O. Box 19574, Boulder, Colorado, 80308 to be eligible for review on this page.

**********





**********

July 9, 2018: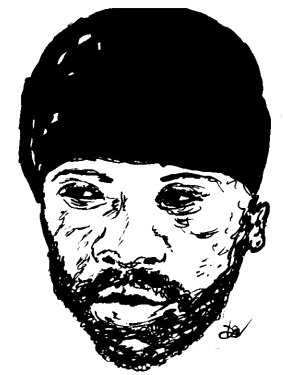 VARIOUS ARTISTS: Southern Soul Smashes 7 (CDS Records) Three Stars *** Solid. The Artists' Fans Will Enjoy.
First, a disclaimer. Southern Soul Smashes 7 contains one of my favorite songs of all time, Carl Marshall's "I've Lived It All". I put it right up there with Peggy Scott-Adams' "I'm Willing To Be Your Friend" as one of the greatest rants-slash-sermons--and songs--ever recorded. In the barnyard of southern soul, Carl Marshall's "I've Lived It All" is the rooster crowing at dawn, and his gutsy, vividly autobiographical vocal is the farmer calling his hogs--"Soooooo-eeiiiee!"--(think of them as his fellow artists) to the morning trough.

Carl Marshall had actually lost this song from his early career. I had to send my copy of "I Lived It All" back to him to remaster and publish, which he has now done two or three times since. "I've Lived It All" is distinguished by a template-forging, gut-bucket-raw rhythm track, an amazingly communicative lead guitar, and--topping it all off--a soaring, swooping, bagpipe-like keyboard/organ flying the melody like a tattered flag.

"I was out on my own
At the age of twelve,
From a kid to a man,
I caught plenty of hell."

Listen to Carl Marshall singing "I've Lived It All" on YouTube.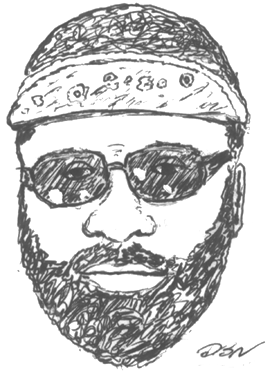 Marshall's vocal fuses the desperation of the blues with the zealotry of a preacher and the immediacy of a rapper. When I asked Marshall in a 2009 interview about his early life, he actually broke out into the lyrics of "I've Lived It All" without realizing it. I immediately roared with recognition and the success of the interview was assured.

I've always thought "I've Lived It All" was Carl's true signature song, that it's more relevant and accessible, that it would pull in a lot more audience than "Good Loving Will Make You Cry," which--let's face it--came to its fullest fruition with the Bigg Robb/Carl Marshall collaboration on "Good Lovin' Will Make You Cry (Remix)". Bowing to popular opinion and Marshall's own perspective, however, I've kept "Good Lovin' Will Make You Cry" at #1 and "I've Lived It All" at #2.

See Daddy B. Nice's Artist Guide to Carl Marshall.

Southern Soul Smashes, along with companion series Southern Soul and Party Blues, is the brainchild of CDS Records' executive producer Dylann DeAnna (formerly out of California, now Ohio), and his samplers are a version of Ecko Records' longer-lived Blues Mix compilations.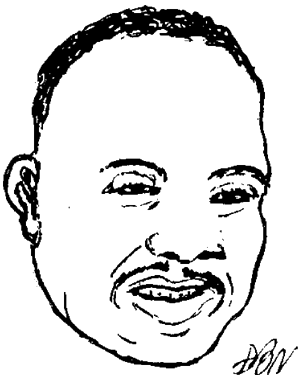 CDS also publishes the Ricky White / Combination series of samplers, and White, like former CDS producer Marshall before him, mans the production on three of this album's generous fourteen tracks.

I'm on record as wishing Ricky White never touched the "programming horns" lever, but even the Ricky White-produced tracks--Donnie Ray's "Grown Folks Spot" (remember, Donnie Ray recently left Ecko for CDS), Gregg A. Smith's "Can You Still Drop It," and Ricky's own "Grown & Sexy"--are professionally done, with strong, bouncing rhythm tracks that are hard to deny. In fact, there really isn't a bad tune on this entire album.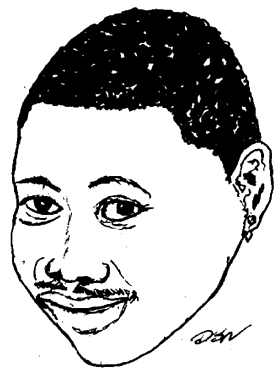 My least favorite is probably everybody else's favorite: Donnie Ray's. "Grown Folks Spot" is too brassy and gleaming in Ricky White's style. My vision of who Donnie Ray is...Dare I say more homespun?

And although Donnie Ray's "Grown Folks Spot" has 5,000 YouTube views (I didn't expect that many), nothing speaks to the disconnect between the southern soul old guard of Donnie Ray's day and the much more vibrant and expansive southern soul scene of 2018 than the fact that even a song by a relatively new and largely unknown performer like Adrian Bagher can routinely draw 100,000 (!) YouTube views.

On his own song, "Grown And Sexy," White tones down the faux-horns, while the solid rhythm track, decent melody and worthy vocal result in a more satisfying record. In fact, in spite of my aversion to the programmed horns, I found myself grooving to "Grown And Sexy" with ease.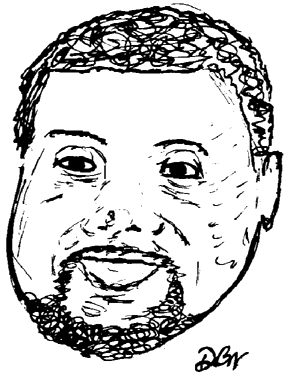 Gregg A. Smith is represented by "Can You Still Drop It?" He was one of Daddy B. Nice's original Top 100 Southern Soul Artists (1990-2010), and yet, so quiescent has the Texas recording artist's career been that his #1-rated tune all these years, "Stacked In The Back," has never found its way to YouTube.

Ironically, the gap between what Smith has "done" and what's "out there" for people to hear is what makes Southern Soul Smashes 7 such a compelling document. One needs to catch up.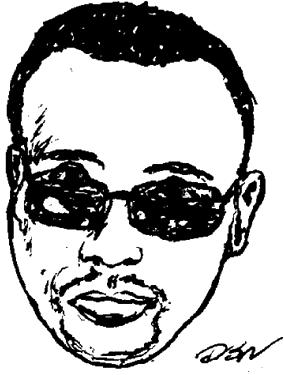 Take Mr. Zay, another "blast from the past" and, like Gregg A. Smith, an original and permanent member of Daddy B. Nice's Top 100 Southern Soul Artists (1990-2010). Zay did the first version of Luther Lackey's "She Only Wants To See Me On Friday".

See Daddy B. Nice's Artist Guide to Mr. Zay.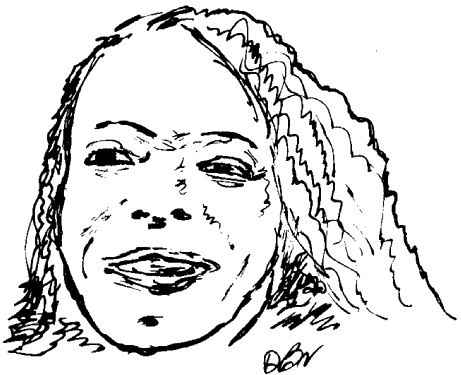 This is a sampler that's easy to overlook because it lacks contemporary "A-list" performers. Nellie "Tiger" Travis is on deck with "Let's Get It Poppin'", from her 2009 I'm In Love With A Man I Can't Stand album.

But while Nellie and the late Big Cynthia appear, most of the artists featured on Southern Soul Smashes 7 are not household names, even in the Deep South.

And DeAnna isn't searching for the new (i.e. the hottest, the latest) talent here. He's ferreting in the niches and crevices, the borders and frontiers, of southern soul, looking for the questionably-authentic or unjustifiably-overlooked. His is a search for "B-list" and even more obscure veterans who, through whatever exigencies, have been unable to bring their creative dreams to full fruition.

And the best tracks on this album? Those by the "unknowns". Blind Ricky McCants, Jim Bennett, Garland Green, Vel Omarr and Lonnie Robinson. Even Clarence Dobbins--an original partner of DeAnna's in forming CDS Records, the "C" in "CDS".

Garland Green's "Happy Street" typifies the rewards of this sampler. An obscure artist, a never-heard song, and yet a surprisingly professional outing, with a hook that makes one want to listen again.

Same goes for Vel Omarr's "My Love Grows". Everything about this ballad pleases: the modest arrangement, the vulnerable vocal. At times you expect Omarr to break into Ben E. King's "Stand By Me"; at others, into Sam Cooke's "A Change Is Gonna Come".

The most original music in the set belongs to the still largely unknown Blind Ricky McCants. Possessing an idiosyncratic and memorable voice, the Charleston, South Carolina artist is a singer, writer and producer who has worked as a bassist and background singer with the likes of Clarence Carter, Roy C and many others. McCants' "Sugar Daddy" reworks the melodic structure of Nellie "Tiger" Travis's "If I Back It Up," forging something new. McCants also checks in with "Hot Damn! (Jook & Jam)".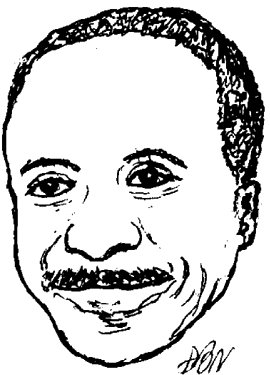 Jim Bennett's "Right Man, Wrong Doctor" is another fascinating song by an artist who's never had a break-through hit. If you like "Right Man, Wrong Doctor," check out Bennett's "Body Roll" and his performances with Lady Mary on YouTube. See Daddy B. Nice's Artist Guide to Jim Bennett.

Lonnie Robinson closes the set with "Two Women". The title should really be "Two Women For Every Man In This Club". Robinson charted here with "Outside Woman" in 2011. Following Carl Marshall's "I Lived It All" is a hard act to follow; to Robinson's immense credit, he has the depth to do it.

This album is a low-key alternative and respite from the roller-coaster of excitement, profanity and hyperbole (i.e. Big Pokey Bear, Bishop Bullwinkle, O.B. Buchana, Big Yayo, Johnny James, Cold Drank, not to mention numerous female singers) that is currently--and probably always was and always will be--the rage in southern soul.

--Daddy B. Nice

Buy Southern Soul Smashes 7 at Amazon.

Buy Southern Soul Smashes 7 at iTunes.

************




Send CD's to Daddy B. Nice, P. O. Box 19574, Boulder, Colorado, 80308 to be eligible for review on this page.

**********



**********

June 18, 2018: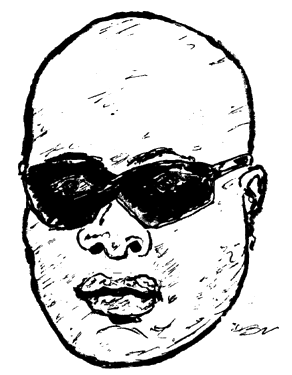 C-Wright: I Bluez Myself (Total-Impaq Muzik) Two Stars ** Dubious Debut By A New Southern Soul Artist.
A well-conceived and executed album by an obviously talented young performer, I Bluez Myself arrived in the mail a year ago and was bypassed for review due to its overwhelmingly urban-radio orientation. Your Daddy B. Nice's recollection is of going over this "rejection" with the artist, Louisianan Chris Wright, via e-mail at the time, but with the volume of submissions received I may be mistaken. At any rate, C-Wright is nothing if not persistent, and I Bluez Myself is once again upon my desk.

When it comes to CD reviews of late, my desk (and my CD Reviews page) seems like a garden that requires constant weeding. It's hot, sweaty labor. I'm a southern soul man. All of my reviews are written from the point of view of southern soul advocacy. I'm weeding-out urban radio, and it's a never-ending battle. With the explosive growth of interest in southern soul among the young has come a flood of product with roots no longer in gospel.

I can listen to C-Wright's I Bluez Myself--which is quite generous, by the way, some nineteen tracks--for a good while because the music is acquitted with energy, creativity and expertise. But there comes a point--say, fifteen, twenty minutes in--when I suddenly stop and say, "Wait. This is music I could hear on any big-city radio in the country. And now, just like twenty years ago, I'm still interested in the music that's NOT on big-city radio. The music that's too real--too immediate, too humble--for the "smooth" and "lite," faux-sophisticated city folk. So why am I listening to this?"

And then I return to rough-hewn (call it crude if you want to), powerful southern soul--Annie Washington's "Show Pony," for example, #2 on Daddy B. Nice's Top 10 Singles this month--and in three minutes all of C-Wright's urban music with its "smooth" conventions blows away like so much fluff. Due to its familiarity or commercialism (or both), the "lite" and "smooth" R&B (or funk or hiphop or techno) just doesn't make an impression. And that impacts many of the artists reviewed recently on this page, beginning with C-Wright: Mo' B, Uncle Wayne, Napoleon Demps, Black Diamond, Ms. Genii and Solomon Thompson, to name only a few.

In many cases, these artists know how to do southern soul. They just don't want to do southern soul. Their musical styles make it all too obvious they don't listen to Marvin Sease, Bobby "Blue" Bland, Johnnie Taylor, Nellie "Tiger" Travis or Ms. Jody. They want to do their own thing--all fine and good--except why bring it to the southern soul market, distracting from the many young artists with southern soul bona fides trying to make names for themselves?

There are exceptions to urban radio in the set, but very few. C-Wright's "Operator," his first popular chitlin' circuit single, is classically simple in a way sure to be snubbed by urban radio and all the more loved by southern soul fans for its immediacy and humility. Hell, it's even got the "cheesy programmed horns" flaw of southern soul I've railed about for many years. Yet, in this context, the "cheesy" horns are yet another sign C-Wright knows how to do southern soul but won't.

There's another exception. "Mr. Good Thang," like "Operator" well-received in southern soul enclaves, has a credibility and accessibility (not to mention a hook and a melody) that will appeal to most southern soul fans. Granted, it has more urban than rural conventions (think Jeff Floyd), but it's at least a borderline product, conducive to both musical camps.

"I'm Sorry" begins with a promising southern soul-like, horn line but gradually dissolves into a more "city" sound with a northern-soul, street-corner, acapella emphasis. More typical is the blatant urban champagne of "Fifty-fifty," which is about as far from Bobby Rush and Denise LaSalle and "da" Bluez as one gets.

"Wonderful" may be the ultimate litmus test for the southern soul fan. It has melody, pace and a good vocal. Has C-Wright finally found a successful blending of his hiphop/urban style with the southern soul ear? I'll leave that for the reader to decide (click the link). The decision may be as difficult as mine in giving any album with this much musical firepower only two stars, which seems to fly in the face of the artist's ample brilliance.

There is reason for hope, however. And, in fact, it was the "tipping point" in my decision to write this critique. C-Wright has a new single out, "Main Squeeze". Unfortunately, it's not on the album, which came out in 2017. But it is bona fide southern soul. The choruses and harmonies sound southern. It's closest to "Operator" of any song C-Wright has recorded.

Not only that. I dug up another new C-Wright single on YouTube. "Tickle Box" just came out and it, too, is solid southern soul. The emphasis is on the song, not the technique. The vocals are "southern," whatever that is. You either know it or you don't. You might say C-Wright has integrated his roots seamlessly into southern soul on this single. There's even a Barbara Lewis trailer, and it works. Unbelievable. Maybe this album, with its preponderance of mainstream/smooth/hiphop mannerisms, will prove to be C-Wright's turnstile into true southern soul.

--Daddy B. Nice

Buy C-Wright's I BLUEZ MYSELF CD at Amazon.

Buy C-Wright's new single, "Main Squeeze," at Amazon.




*****************


******************






Send CD's to Daddy B. Nice, P. O. Box 19574, Boulder, Colorado, 80308 to be eligible for review on this page.

**********





**********

TABLE OF CONTENTS

Various Artists (Ecko), Blues Mix 25: Slammin' Southern Soul, 9-16-18

Jeter Jones, Dhis Him, 9-3-18

David Brinston, Kitty Whipped, 8-12-18

Big G, Lonely Tears, 7-15-18

Various Artists (CDS), Southern Soul Smashes 7, 7-9-18

C-Wright, I Bluez Myself, 6-18-18

********

Send CD's to Daddy B. Nice, P. O. Box 19574, Boulder, Colorado, 80308 to be eligible for review on this page.

********

RECENTLY REVIEWED:

Solomon Thompson, Good Damn Music, 6-6-18 (Contained in the new Solomon Thompson Artist Guide. Click link.)

Various Artists (Napoleon Demps), Southern Soul, Vol. 2: Southern Soul with a Twist, 5-20-18 (Contained in the Napoleon Demps Artist Guide. Click link.)

Various Artists (Ecko), Blues Mix 24: Party Soul Blues, 5-12-18 (Scroll down this column.)

King Fred, Soul 2 Soul, 4-22-18 (Contained in the King Fred Artist Guide. Click link.)

O.B. Buchana, Parking Lot Love Affair, 4-8-18 (Scroll down this column.)

Miss Lady Blues, Pieces Of My Heart, 3-25-18 (Contained in the Miss Lady Blues Artist Guide. Click link.)

LGB, Our Love Slipped Away, 2-10-18 (Scroll down this column.)

Pokey Bear, Bear Season, 12-12-17 (Contained in the Pokey Bear Artist Guide. Click link.)

Various Artists, Trailride Music Vol. 1, 12-12-17 (Contained in the Beat Flippa Artist Guide. Click link.)

Miss Portia, All In My Feelings, 12-12-17 (Contained in the Miss Portia Artist Guide. Click link.)

*********

Rating Guide:

Five Stars ***** Can't miss. Pure Southern Soul heaven.

Four Stars **** Distinguished effort. Should please old fans and gain new.

Three Stars *** Solid. The artist's fans will enjoy.

Two Stars ** Dubious. Not much here.

One Star * A disappointment. Avoid.

**********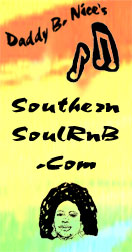 *********

May 12, 2018:

VARIOUS ARTISTS (ECKO): Blues Mix 24: Party Soul Blues. Two Stars ** Dubious. Not much here.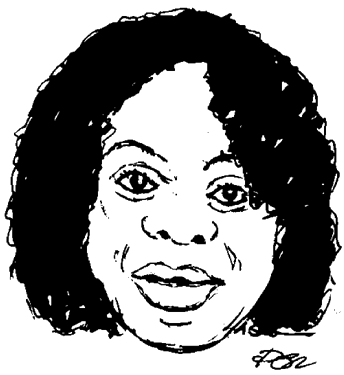 Pictured: Val McKnight

The 24th installment in this long-running and respected series of southern soul samplers is one of the most forgettable. Among the highlights, however, are new versions of Val McKnight's "It's Party Time," which debuted on Blues Mix 19, and a John Ward re-mix of Quinn Golden's classic, "Dance Party".

Listen to Val McKnight & Ms. Jody singing "It's Party Time" on SoundCloud.

Listen to Quinn Golden singing "Dance Party (Remix)" on YouTube.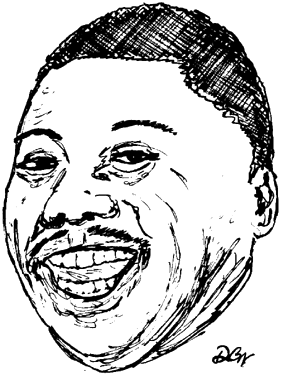 A third track, Donnie Ray's "It's Just A Party Thing," a similar, mid-tempo gem from Aldredge's middle period, might have upgraded this compilation from "dubious" to "solid" if positioned in the track list next to "Dance Party" and "It's Party Time," making a trifecta of listening enjoyment hard to criticize. But it's not, and the rest of the song offerings on Blues Mix 24, Party Soul Blues haven't much to recommend them. That is to say, the song selections are neither strong enough to turn heads among potential new fans nor obscure enough to satisfy die-hard fans who probably already have the music--or are too familiar with it to really appreciate it.

As per the series' long-running formula, the balance of the set is divided between previously-released oddities (I say "oddities" because none classified as "hits" upon their initial releases) and original recordings by new artists.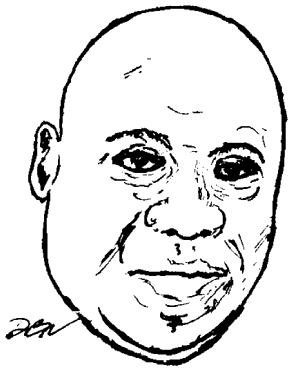 There is one exception, a "taste" of O.B. Buchana's new work in the form of an O.B. cover of a Sonny Mack tune, "Get On Up," which had been published in a Blues Mix #21 sampler a couple of years earlier. In a twist of fate, the uber-talented Buchana's version of "Get On Up" lacks some of the charm of the original Sonny Mack release, and in any case, Buchana fans would be much better served buying O.B.'s 5-star-rated Parking Lot Love Affair album (see the review elsewhere this page), which contains "Get On Up" and much, much more first-rate, original Buchana material.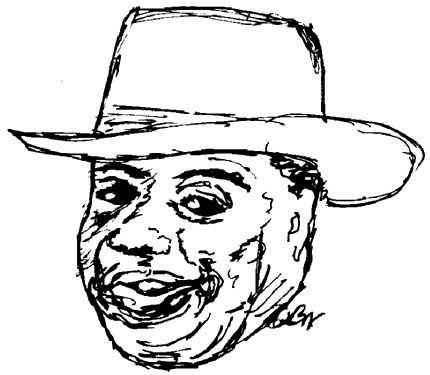 The "previously released oddities" are represented by esteemed, turn-of-the-century artists Bill Coday ("Hoochie Dance") and Barbara Carr ("Y'All Know How To Party") and more recent crowd-pleasers Jaye Hammer ("Mississippi Slide") and Sweet Angel ("Back It Up and Slow Roll It").

As for the "new," the debut of the PCB Band left this reviewer unfazed, although it reminded me to warn Northerners that what is called "blues" in the North is not what is called "blues" in the South. And other than her relationship with Mr. Sam, I have no idea why talented newcomer Ms. Genii plies a southern soul career path. Her music is "funk", not "southern soul," and at this point in time, funk is still a more lucrative (easier to get gigs, etc.) professional path. In the context of the sampler, Genii's two contributions ("Like A Cowboy," "Be Careful What You Ask For") set a hard-edged, urban-sounding note of discordance that sinks any hope Blues Mix 24 has of achieving a cohesive atmosphere.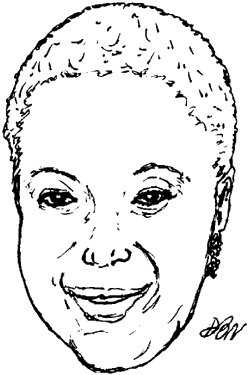 If you're wondering what a compilation with "cohesive atmosphere" might sound like, pick up the great Ecko sampler, Blues Mix Vol. 17: Dirty Soul Blues. And in addition to buying three or four mp3's of the songs under review, your Daddy B. Nice recommends sampling the Ecko Records website, which contains an entire page devoted to the totality of their compilations.

Go to Ecko Records' website, click "Featured Artists," scroll down to bottom of page and click "Ecko Records Compilations".

--Daddy B. Nice

Pictured: Sweet Angel

Buy Blues Mix 24, Party Soul Blues at Amazon.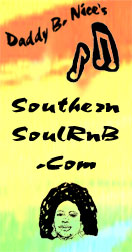 April 8, 2018:

O.B. BUCHANA: Parking Lot Love Affair (Ecko Records) Five Stars ***** Can't Miss. Pure Southern Soul Heaven.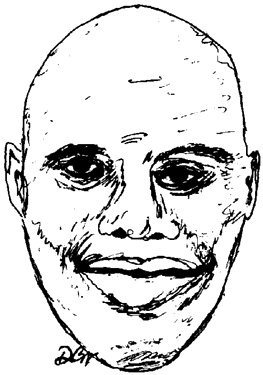 Fourteen albums and counting, all on Ecko Records (not counting his early Paula/Suzie Q releases). Is it any wonder that O.B. Buchana, popping out CD's at the rate of one a year over two decades, experiences inevitable swings--ups and downs, hills and valleys? Oh, and by the way, that's more than double the album releases of superstar competitors T.K. Soul and Sir Charles Jones. O.B. Buchana is the most prolific southern soul artist of his generation.

Last year's SWING ON WITH O.B. was one of the lows, despite the catchiest, rocking-est single of Buchana's last decade, "Why Can't I Be Your Lover?" with its highly addictive, zydeco-buzzing accordion accompaniment. (See Best Mid-Tempo Song of 2016.) But there wasn't much else on Swing On, and what there was drew attention to some of O.B.'s faults, not his strengths.

That dynamic is flipped in this year's offering, PARKING LOT LOVE AFFAIR. His new album on Ecko accentuates all of O.B.'s artistic robustness: the breathtaking power he's able to turn on and off with a gunslinger's speed, the piquancy of his country-western leanings, the graceful balance of just-another-guy humility and larger-than-life, Ronnie-Lovejoy-scaled, Sho-Wasn't-Me grandeur. Buchana could be a big bully but he's not. He's a gentle giant, brimming with empathy, and all this and more is distilled into every note and syllable.

Songs from the new album began leaking out in December of 2017, when "Get On Up" appeared. Sonny Mack, another Memphis-based Ecko artist, originally wrote and recorded "Get On Up," which first charted in April 2016. O.B.'s cover version charted in December 2017, with the Daddy B. Nice comment: "It's like you think you're getting on the usual O.B. Buchana stagecoach and you find yourself on one of those 200-mile-an-hour Japanese tubes, spine pressed against the back of your seat."

Listen to O.B. Buchana singing "Get On Up" on YouTube.

Another Sonny Mack tune, one with a pleasant, rocking-chair-like melody and mid-tempo rhythm, "Goody Good Good Stuff," is also reworked by O.B. on this album.

But the real sign of the new CD was the arrival of the title tune:

Daddy B. Nice's Top 10 "BREAKING" Southern Soul Singles Preview For. . .

-------FEBRUARY 2018-------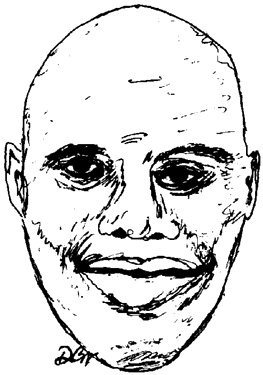 1. "Parking Lot Love Affair"-----O.B. Buchana

Who hasn't run into a stranger in a mall, been too bashful to approach, and later regretted it, sometimes remembering the stranger for years afterward? "Parking Lot Love Affair" is a universal fantasy and a giant step into a new frontier for southern soul's master stylist. O.B. puts everything into it: immediacy, a staggeringly-forceful vocal, a fan-friendly concept, great songwriting and, most prominently, all of himself, nothing held back.

Listen to O.B. Buchana singing "Parking Lot Love Affair" on YouTube.

"Nothing held back..." I found that a recurring thought as I listened to this CD. Even on its most innocuous numbers--for example, the Ecko-generic, opening cut, "I Wanna Get With You"--you're struck by one/ the freshness of O.B.'s vocal, two/ the "white-boy"-sounding background singing that the Ecko group has been honing on various records lately and taken to dizzying heights of charm, and three/ the wild and prolonged and amazingly textured falsetto notes Buchana lets loose with in the closing chorus.

O.B. followed up his #1 showing in February with another charting in March:

Daddy B. Nice's Top 10 "BREAKING" Southern Soul Singles Preview For. . .

-------MARCH 2018-------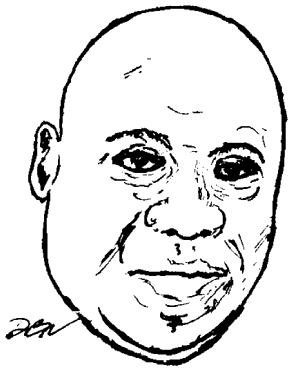 1. "The Mule"------O.B. Buchana

I prefer O.B. as the stud of "The Mule," brimming with swagger and sexuality, to the tentative, would-be dancer of "Teach Me How To Swing," another song featured twice on Buchana's new Parking Lot Love Affair album. "The Mule's" rhythm section slinks along like a giant king snake while the Bootsy Collins-style guitar distortion blends with the falsetto background-singing of Latoya Malone to make a new and fiery sound. O.B. hits #1 for the second month in a row.

Listen to O.B. Buchana singing "The Mule" on YouTube.

And O.B.'s "Jam On With Me," with a little West-Indian flavor and a classic deep-soul organ highlighting the instrumental track, was a near-#1 chart-contender in April--and may be so again in May. (This is being written in April.)

See Daddy B. Nice's Corner: News & Notes April 7, 2018: Top Ten Singles "Spillover"

O.B. sings the lilting melody of "Jam On With Me," with an enduring sweetness. It's a feel-good song. It's even got a bridge--and a decent one at that. Incidentally, Both "Jam On" and "Parking Lot Love Affair" were written by Aubles (pronouced "O.B." in French, get it?) Buchana.

O.B. also wrote "Teach Me How To Swing," done twice on the album, and my least favorite of the selections. A little too like a Broadway tune. But in a set of songs as strong as this (think only of the devastating John Ward guitar lick that kicks off "Parking Lot Love Affair"), even "Teach Me How To Swing" holds interest. Some of the lyrics are telling:

"All my life, I watch people
Swaying on the dance floor.
I want to do it so bad,
But all the steps, I just don't know.

Then I saw you dancing.
You were the best I've ever seen.
A superstar on the dance floor,
Making the moves look
Like they came out of a dream.
You make it look easier than it can be..."

What O.B. is talking about in such autobiographical detail in "Teach Me How To Swing" is the bond between performers and dancers. I react to these lyrics from the perspective of the dance floor. I'm like those club-dancers in the Sharnette Hyter video to "Stilettos & Jeans." What got me into club-dancing was my fascination for the moving human form (and being divorced, lonely, desperate, and not wanting to go to church to meet women), and after a few years, I just danced for the sheer love of dancing. So I can well understand the poignancy behind O.B.'s putting dancers on a pedestal, a wish-fulfillment that reverses the usual fan-to-star situation. Although I do like the background singing on the "Club Remix," however, in the end "Teach Me How To Swing" really doesn't warrant doing twice. In a set with so many fine tunes, though, who's nitpickin'?

Two solid songs with hit potential in their own rights, "Las Vegas, Mississippi" (O.B.'s talking about Tunica, right?) and "Keep On Rollin'" round out this highly recommended album.

Way to go, O.B.! And congratulations for being the #6-ranked artist in contemporary southern soul music.

--Daddy B. Nice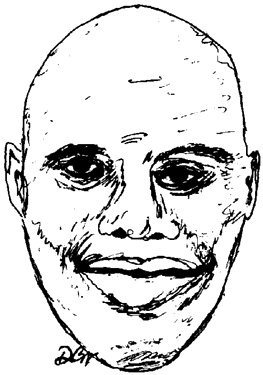 Buy O.B. Buchana's new PARKING LOT LOVE AFFAIR album at Amazon.

Buy O.B. Buchana's new PARKING LOT LOVE AFFAIR album at iTunes.

Chart-Climber! O.B. Buchana Rises from #9 to #6 on...
See Daddy B. Nice's Top 100 Southern Soul Artists (21st Century)

See Daddy B. Nice's Artist Guide to O.B. Buchana.

**********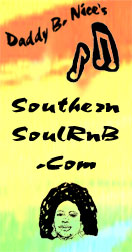 *********

March 5, 2018:

BLACK DIAMOND: Love Journey (Black Diamond / M.D. Records) Three Stars *** Solid Debut By A New Southern Soul Group.

Scratching my head a few songs into this set, I had one dominant thought: Black Diamond is a lot further from being a southern soul act than a couple of their singles had led me to believe. For example, "Don't Stop Moving," the opening track of the group's debut album, LOVE JOURNEY, and a piece of pop and southern soul artistry that any southern soul aficionado would treasure, is followed by the banal, female-lead-sung "Groove You," which doesn't sound anything like the male-lead-sung "Don't Stop Moving". It could be a different band entirely.

So if you're coming to this album with strong southern soul expectations, you need to temper them. The regional base of Black Diamond overlaps with the beach music genre, "beach music" being a kind of Southern Soul Lite (albeit better than most of the country) in which boy-band melodies, flute-like keyboard lines and other "pop" mannerisms--not to mention interchangeable male and female lead singers--are more the norm.

But oh my! The fireworks generated by the mostly Ricky Fuller-based vocals on the album's choicest tracks! The talent of the four principals--Ricky and Clarence Fuller, Karen Jackson and Reginald L. Barnes--is not in question. Nor is the expertise of their producers: Jamal Lewis, Eric Darnell, George Dickens Jr. and Purvis Williams.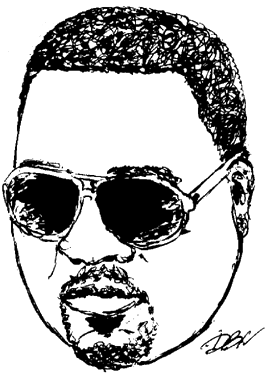 Multi-talented fellow-Carolinian J. Red produced "I Will (If He Won't)," the song that first brought Black Diamond to the attention of the chitlin' circuit. (I received my copy in March of 2014! Hard to believe it's been four years.)

Then there's "True Love," not quite as catchy melodically but still a solid piece of songwriting, and an obvious attempt to create a song immersed in southern soul convention.

The masterpiece of the set is "They Want Me Too," a lavish composition in which all the group's finest qualities mesh: the lead-singing of Ricky Fuller, the back-and-forth harmonizing of Ricky and his brother Clarence, and the most effective (if modest) use of Karen Jackson's background singing to forge a tune good enough to crash both the southern soul and beach music charts.

Here's my initial write-up upon its first charting here in 2016:

*********************
Daddy B. Nice's Top 10 "BREAKING" Southern Soul Singles Preview For. . .

-------MARCH 2016---------

5. "They Want Me Too (Don't Let It Ruin Us)"--------Black Diamond

One of the lead singers (North Carolina brothers Clarence and Ricky Fuller share duties) sounds like The Eagles' Don Henley, charismatic within a restricted vocal range, but one that etches itself in your memory. The harmonies (including Karen Jackson and LaShunda Tyson) are great.

Listen to Black Diamond singing "They Want Me Too (Don't Let It Ruin Us, Baby)" on ReverbNation.
********************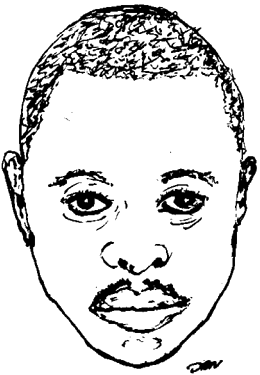 Or one could cite "Rescue You," in which the band scores the biggest coup a new band with southern soul aspirations can attain, guest-featuring none other than the "King of Southern Soul," Sir Charles Jones.

At its best ("Don't Stop Moving," "They Want Me Too," "True Love," "I Will"), LOVE JOURNEY is the perfect fit for that "Americana"-Grammy niche--an irresistible blend of southern soul and pop. Due to mainstream America's ignorance of the chitlin' circuit and southern soul music, only recall that William Bell's 2016 Grammy for his contemporary southern soul album THIS IS WHERE I LIVE came in the "Americana" category.

But as commendable and enjoyable as the bulk of the first half of LOVE JOURNEY is, the second half--consisting of mostly Karen Jackson-showcased tunes--disappoints. In-your-face, urban-smooth "Slippin" and "Real Love" in particular are far removed from the southern soul atmosphere set by the preceding Fuller Brothers songs.

And is it southern soul prejudice to suggest the use of Karen Jackson as a lead singer does not work in a southern soul context? (Not because she's female, you understand, but because she's a competing lead singer with a jarringly different sound.) And if so, isn't that prejudice (call it the prejudice of not wanting to be confused) also reflected in southern soul radio? I haven't heard any of the Karen Jackson lead vocals on the usual outlets.

Which brings up the larger question. Can Black Diamond as currently assembled even survive? I don't see how. There's too much talent tugging in opposing artistic directions. Whether you like them or not, the Karen Jackson vehicles distract and detract from the Ricky Fuller hits (the songs the fans recognize as "Black Diamond"), diluting their impact, and this dichotomy in sound imperils the band's continuing viability.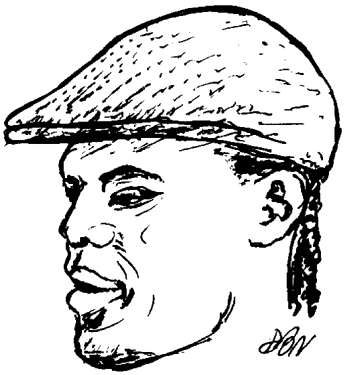 Add to that the difficulty of even being a "band" in southern soul. The only two examples of successful bands on the chitlin' circuit in recent years are the Klass Band Brotherhood (whose fans also overlapped with beach music) and The Revelations featuring Tre' Williams (essentially white Northerners with a black front-man), and where are they today? Disbanded. Nelson Curry and Tre' Williams, their respective lead singers, are solo artists, following a long and hallowed tradition of lead singers transitioning from R&B groups to solo careers.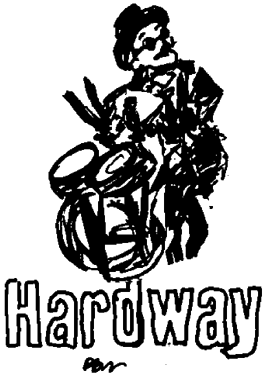 I can only think of one other instance in the 21st Century of a (regionally) successful contemporary southern soul "band". That would be Hardway Connection. Ironically, Hardway also came out of that "Southern Soul Lite" Eastern seaboard connection, Maryland specifically.

The Black Diamond "brand"--a tremendous accomplishment in itself--is Ricky Fuller's. It's the sound of "They Want Me Too" and "Don't Stop Moving," and if this were a four or five-song EP, LOVE JOURNEY would rate five stars--the best there is.

But as constituted LOVE JOURNEY is unfortunately a twelve-track ultimatum on the contradictions confronting this band's future.

--Daddy B. Nice

Buy Black Diamond's new LOVE JOURNEY CD at CD Baby.

Buy Black Diamond's new LOVE JOURNEY CD at iTunes.

**********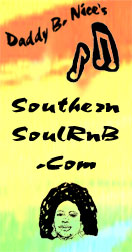 *********

February 10, 2018: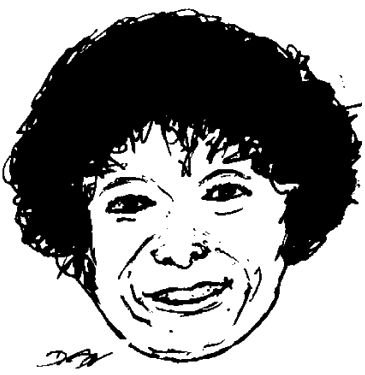 LGB: Our Love Slipped Away (Rock N' Stereo Records) Two Stars ** Dubious. Not much here. Your Daddy B. Nice has unduly procrastinated in posting this review in an effort to find the most civil way of saying that OUR LOVE SLIPPED AWAY isn't much more than a "vanity" press. While it's refreshing to hear material dealing with grown-folks' romantic issues, LGB's new CD is her weakest to date, and the search for the reason has to start with the lack of a strong anchor tune in the mode of "Country Woman Pt. 2" or "Jealous Wo-Man Yes I Am" or "Reality Slowly Walks Us Down," the fine singles from her first two CD's.

LGB acquits herself reasonably well, if unevenly, as a vocalist, and her back-up musicians provide professional and textured instrumental tracks, but none of it can mask the abysmal songwriting. There might be the genesis of a song hidden somewhere in the verses of "Our Love Slipped Away," the title tune of the new set, but not in the limp tempo or the chorus, consisting of repetitions and minor variations of a single note. Did LGB think the mere presence of Johnny Rawls would transform the tune? It's a shame to see so much instrumental care squandered in the execution of such mediocre material.

Listen to LGB singing "Our Love Slipped Away" on YouTube.

The lack of songwriting unfortunately extends to the set as a whole. "You're Driving Me Crazy" has another chorus consisting essentially of a single embroidered chord, as does "Tore Up From The Floor Up," a honky-tonk-style blues sporting otherwise solid musicianship and background singing. Melody is as scarce as water in Death Valley, and LGB's meandering vocal arpeggios, like persistent little clouds, further obscure any rays of melody from shining through.

When a semblance of musicality does appear, it's in the genre of country music. "She Ended Loving Him Today" and "I'm Pulling The Plug" are fully-dressed country music songs right down to their steel-guitar accompaniments--and the best pure "songs" on the album--with "We Were Never Meant To Be," sans steel guitar, also essentially country.

Listen to LGB singing "She Ended Loving Him Today" on YouTube.

Incidentally, Tricia Barnwell, LGB's talented daughter and the distinctive background singer on all LGB's albums, including this one, is a black country singer whose songs from her first album actually charted here at Southern Soul back in the day.

Listen to LGB singing "I'm Pulling The Plug" on YouTube.

The two most interesting songs from a southern soul perspective are "A Woman Needs," which may remind southern soul fans of Ms. Jody's recent "Where I Come From," and in which LGB sings with some simplicity and authority. The second is "I'm Evil Tonight," which starts with promise but doesn't fulfill it.

The final track is the stunner, five minutes--yes, five minutes--of (ostensibly) LGB doodling on the piano, sampling old standards that are evidently personally cherished, even missing notes at times in the fashion of a beginning pianist or an impromptu partyer or bar patron. It turns out, if you read the liner notes (but how many people are going to do that?), that the five minutes of piano cameos are performed by LGB's grand-daughters' (or other pre-teen family members). If this coda concluded an album of satisfying songs, all would be forgiven. But after the thin and unaccomplished material that precedes it, "Piano Musical Melodies," not to mention this ill-conceived album as a whole, hits rock-bottom with a thud.

--Daddy B. Nice

Sample/Buy LGB's new OUR LOVE SLIPPED AWAY album at CD Baby.

Read Daddy B. Nice's Artist Guide to LGB.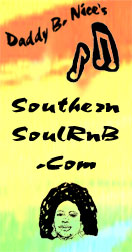 **********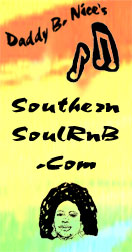 *********