March 19, 2017: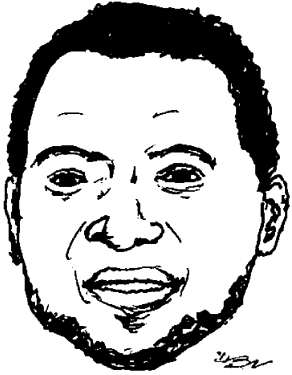 JETER JONES & THE PERFECT BLEND: Trailride Certified (Jones Boyz Ent.) Five Stars ***** Can't Miss. Pure Southern Soul Heaven.
All you can ask of a practitioner of any art form is that he or she keeps getting better: honing craft, living in a way that facilitates inspiration, surrounding oneself with the best professional fellowship, forging ahead through adversity and disappointments. Jeter Jones' debut album, Sweet Jones Live @ Leroy's Chicken Shack, with its impressive debut single "Da Boot Scoot," was nevertheless flawed by its author's unfamiliarity with the southern soul canon, specifically the confusion resulting from some of its instrumental tracks by collaborator Eric "Smidi" Smith being previously used on songs by Chuck Roberson and Bobby Jones.

Jeter's second album, Da GQ Country Boy, with its equally deserving single, "Cold Pepsi And A Hot Man," steered clear of such outside influences, posing a handful of new singles tied together with voice-over interludes by a gritty-voiced "master of ceremonies" named Da Big Dawg, who goaded Jones into doing short, impromptu, acapella stints.

Such distractions often sabotage a long-playing record, and while the interplay avoided excess and seemed to energize and loosen up Jeter Jones, it did add a note of hubris that detracted at times from the music. There's none of that emcee posturing on Jones' new CD, TRAILRIDE CERTIFIED. Songs--most in the three-minute range--roll out of the speakers in an unfurling carpet of sound, and just when you think the end is near, the carpet of tunes continues to unroll: fourteen original tracks in all, double the music of the average album.

You don't go through TRAILRIDE CERTIFIED thinking every song is a hit single, although a surprising number of the tracks qualify. But you do go from song to song thinking, "This is from the heart," or, "This is yet another piece of Jeter's heart."

TRAILRIDE CERTIFIED displays a compulsion to sing, a compulsion to tell stories. Jones is all "in," without pretense or artifice, without self-doubt or self-congratulation.

Combining refreshing songwriting with top-notch, live-instrument execution (contributors include Pokey Bear, Beat Flippa, Crystal Thomas, David Jones, Damon J. Scruggs, Antonio Smith, Lil' Jabb, Tomi Gran, Tommy Granville, Jr. and Gifted Sounds), the set grabs your interest and covers a plethora of musical territory without cliché or repetition.

Nor is this music with a lot of specific, obvious musical antecedents. Southern soul and zydeco blend with dashes of hiphop, rock, country, funk, and New Orleans swing in a sound as sophisticated and unique as far-more-acclaimed, fellow Gulf-Coast performers like Pokey Bear and Tucka.

Take "Single Footin'," featuring DJ Big Tony, an instant dance jam classic. You want to hug the percussionist, then do the same to the button accordionist. The piano line at the heart of the song--two long single notes with no frills on what sounds like an old-fashioned, stand-up piano--is so daring, so right. Never been done in southern soul.

Can't make out the lyrics. I'm hearing, "Single-footing stallion / A single-footin' mare." But don't quote me. "Single Footin'"clocks in at six minutes. In this set of otherwise thankfully-short songs, it's an astonishing length of time for a chant on the order of Lil' Jimmie's "She Was Twerkin'," yet every minute is a delight.

But every song on this album has exceptional merits--that's what's so surprising. The ballad "My Country Girl" is a veritable anthem, perfectly sung and produced, letting the message shine through:

"I got a country girl.
I don't need no sidepiece."

And it's the best "Sidepiece" response song from the "fidelity side" yet. Every detail Jones sings about comes off as stone-cold, truthful observation. Meanwhile, the song's melody pulls at you like a full moon on the beach.

Unlike "Single Footin'" and "My Country Girl," "She's Ratchet," the opening track, is taciturn in mood, with a minor chord-like feel, and one of at least two Beat Flippa contributions to the set (the other being the Jeter/Crystal Thomas collaboration "Them Country Girls"). Sounding more Argentinean than Cajun, Flippa's moody organ dominates, and since the tango isn't a staple of the South, my guess is the ambience defaults to hiphop. This is also the track featuring Big Pokey Bear.

Even a "minefield" of a theme for southern soul singers like "haters" is given a tender, almost affectionate spin. "Haters Gone Hate" has some of the best detail on the album to go with its lilting, pleasant melody, although I admit to thinking, every time Jones sings, "I just want to go / Where the rain don't fall," that he's going to say, "I just want to go / Where the sun don't shine."

"Haters Gone Hate" actually segues into another song about rain, namely "Something About The Rain," featuring David Jones. If you moved and presently live in a dry climate, this song will remind you of what it's like to be intimate on rainy days.

The successful sound that runs through all the songs on the set (one review can't do them all justice) does make occasional genre digressions: the pure zydeco of the title tune, "Trailride Certified," with Crystale rapping, the funk of "Cat Killa" and the hypnotic "Watch My Boots," and--most markedly--the classic R&B and hiphop of "Ghetto Woman," another strong candidate for hit single.

Even songs that seem light or transitional on the first or second listens reveal uncommon depth the more you hear them, for example the winsome "Thank You," with another spate of authentic, personally-detailed lyrics to its credit. Then there's the New Orleans street jazz of "Come Out Of Them Bushes," whose lyrics bring Jeter around to the same home-sweet-home he described in "My Country Girl," this time with a different agenda, rousting a neighborhood "Jody".

I said it at the outset and I'll say it again. This album is original. From the heart. And fun to listen to. This is Jeter Jones' RUBBER SOUL (Beatles), his OFF THE WALL (Michael Jackson), or closer to home, his MISSISSIPPI MOTOWN (LaMorris Williams). TRAILRIDE CERTIFIED is one of those rare albums that's all of a piece: a perfect portrait of a rising star at the moment when it all comes together. My estimation of Jeter Jones' talent-—his "gift"-—just shot through the ceiling.

My only picky issue with this CD is I can't credit the wonderful musicians that actually make up the Perfect Blend, who to Jones' credit he bills equally in the album title. But I'll get that worked out with Jeter and add a postscript.

--Daddy B. Nice

Sample/Buy Jeter Jones' TRAILRIDE CERTIFIED CD at CD Baby.

***********


***********

March 5, 2017: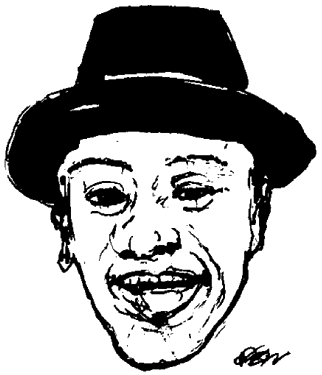 MR. SAM: Make Time For Her (Ecko) Four Stars **** Distinguished Effort. Should please old fans and gain new.
In a "New Album Alert" posted a month ago in Mr. Sam's Southern Soul Artist Guide, your Daddy B. Nice noted:

Three of the tracks from Mr. Sam's new MAKE TIME FOR HER CD have already charted on the Top 10 "Breaking" Southern Soul Singles.

**********

Daddy B. Nice's Top 10 "BREAKING" Southern Soul Singles Preview For. . .

-------APRIL 2016---------

7. "Stand By Man"------ Mr. Sam

A very welcome, mid-tempo offering from Mr. Sam on the Ecko label. It will remind his fans of the lush, lyrical quality of his early work ("12 Steps 4 Cheaters," "Work Yo Body," "Since You've Been Gone").

Listen to Mr. Sam singing "Stand By Man" on YouTube.

************

Daddy B. Nice's Top 10 "BREAKING" Southern Soul Singles Preview For. . .

-------JANUARY 2017-------

7. "Make Time (For Her)"------

An unabashed throwback to old-school romance by the melodic troubadour, Mr. Sam, and the title track of his new CD.

Listen to Mr. Sam singing "Make Time For Her" on YouTube.


**********

Daddy B. Nice's Top 10 "BREAKING" Southern Soul Singles Preview For. . .

-------JULY 2016---------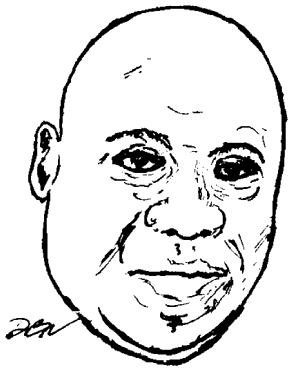 "I Tiptoed In It"-----Mr. Sam featuring O.B. Buchana

Has it really been that long? A take-off, of course, on 2009's "Put Your Foot In It" by the same two parties. Indeed, it actually makes "Put Your Foot In It" a little more understandable. O.B., by the way, was born to sing this song, and kudos to Mr. Sam for not only realizing it but taking advantage of it.

Listen to Mr. Sam & O.B. Buchana singing "I Tiptoed In It" on YouTube.

**********

What surprised your Daddy B. Nice most while pulling out the promotional material for MAKE TIME, however, was that despite the many dozens of songs written by Sam (under the name Sam Fallie), an extensive catalog by any measure, this is only Mr. Sam's second album on Ecko Records. JUST LIKE DAT was published by Ecko in 2012. The rest--VOICE MAIL, LOVE ATTACK, LOOKIN' 4 LOVE, EP's and singles-—have been self-published.

Besides the notable songs from the album that have already charted here (above), Mr. Sam just "crushed" the #1 spot on this month's Top 10 "Breaking" Singles:

***********

Daddy B. Nice's Top 10 "BREAKING" Southern Soul Singles Preview For. . .

-------MARCH 2017-------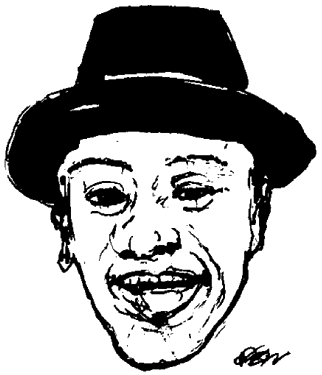 1. "She Don't Want Me No More"----------Mr. Sam

This is a song of majesty--not the usual chant--signified by, among other things, the stark and exhilarating contrast between its percussion "bottom" and its soaring vocal and lead-guitar fills. And if these are programmed drums, they sound as good as the real thing, as does the refreshing piano and deep-soul organ. Sam's vocal is on fire emotionally and perfectly calibrated technically. The subtle, raised-a-chord "move on" at the end of each chorus soars into "southern soul heaven".

Listen to Mr. Sam singing "She Don't Want Me No More" on YouTube.

**********

Regarding the terrific percussion on "She Don't Want Me No More,' the credits list (in addition to the usual John Ward rhythm-track programming) Eze Rock and Nil Jones. Jones also mixed some of the tracks, along with Mike D and the customary Till Palmer. Tony Gentry is another new name in the Ecko studio, sharing guitar duties with John Ward.

I have to confess that I discreetly hopped off the Mr. Sam bandwagon during the heyday of the Mr. Sam/Gentry-Jones collaboration, "Roll It." The fast jam was popular both on radio and in the clubs, and I know I disappointed Gentry-Jones when I met him. The truth is, however, that "Roll It" isn't really southern soul, and it made me uncomfortable that Sam received so much praise for a song that wasn't representative of HIS music. Like a few other tunes in southern soul's last decade and a half (think "The Wobble" and "The Cupid Shuffle" and even the recent Ves/Kenne' Wayne collaboration "We Do We") "Roll It" has a hard, straight-on, almost-military beat that springs from a very different source than essential southern soul music.

But not long ago, while watching Mr. Sam simultaneously singing and dancing to "Roll It" on a crowded dance floor in the Delta, I had a minor epiphany. I suddenly realized that southern soul, with its middling tempo and cradle-rocking depth, doesn't lend itself to what you might call "outright" dancing. Thus, songs like "Roll It," "The Cupid Shuffle," V.I.C.'s "The Wobble" and even T.K. Soul's "Zydeco Bounce" cross over into southern soul because they're "dancers' dreams," line-dancing work-outs designed to let off serious, club-dancing steam, the Dirty South equivalent of percussion-dominated "house music" in the clubs of New York City and the North.

And incidentally, there is a "Wobble"-style dance chant on this new CD. "I Go To Work" chugs along complete with an amusing and inspired "Wizard Of Oz" chorus fill--the "Ohhh-Eeeee-Ohhhhhh" of the Wizard's marching minions--and the fact that Sam reprises "I Go To Work" again in the final track (besides having actually recorded a "Wobble" of his own in the past) indicates that the hard-dance formula of "Roll It" has been and continues to be a part of Fallie's musical palette.

"Zydeco Some Mo" left me--a zydeco lover--unmoved. Neither the basic hook or the cajun accordion is particularly original. Yet—-oh, boy-—Sam also reprises it. And the fact that both "Go To Work" and "Zydeco Some Mo" are done twice, for a total of four tracks, does, I think, diminish the overall quality of the set.

Of the three remaining songs, the inclusion of Ms. Genii's "Baby I'm Scared Of You" is the most puzzling. It's a showcase for Ms. Genii, Mr. Sam's real-life wife, but the song is pure "pop" with jazz and show-tune pretensions, and seems as out of place as a radish in bowl of corn flakes. Ms. Genii can sing southern soul-—I've seen her in performance—-so I'm scratching my head on this one. A wedding present, maybe?

"Baby I Changed My Mind" and "Broke As Hell" (in which L.J. Echols and Omar Cunningham provide cameos) are solid tracks but not especially memorable, filling out the balance of this CD packaged in pretty, Valentine Day pink. Bottom line. While the half-dozen or so classic additions to the Sam Fallie oeuvre make this a worthy and even distinguished album, MAKE TIME FOR HER will ultimately hinge on one's satisfaction or disappointment with the hefty third of the album taken up by the four iterations of "Go To Work"/"Zydeco Some Mo". Fence-straddling consumers are advised to carefully sample the twice-done club jams.

--Daddy B. Nice

Buy Mr. Sam's MAKE TIME FOR HER CD at Amazon.

**********




Product, comments, information or questions for Daddy B. Nice?

Write to

daddybnice@southernsoulrnb.com

************



************

February 20, 2017:
STEVIE J. BLUES: Back 2 Blues (Mississippi Delta Records / Stevie J Blues) Three Stars *** Solid. The artist's fans will enjoy.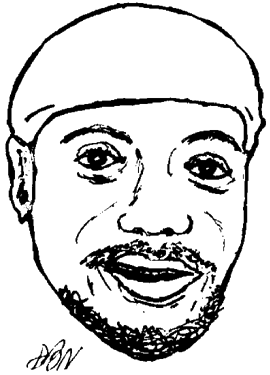 We lived on a hill when I was a little kid. Across the street was a "basement house," a bare concrete-block foundation rising three feet above-ground, with a front door entryway protruding like a submarine periscope and a flat shingled roof lending the whole an air of fractured permanence. Many years later, when I returned, the "basement house" was gone, replaced by a full two-story house, but the house I remember will always be the semi-realized, caught-in-time structure from my childhood, with friends I played with bounding up and out of the underground stairs.

These thoughts came to mind while listening to Back 2 Blues, the new album by Jackson, Mississippi's Stevie Johnson. Actually, there have been 3 artist-name increments since 2008—Stevie Jay (2 Sides Of A Man CD), Stevie J (Diversity Project & Unstoppable CD's), and now Stevie J Blues (Back 2 Blues).

Although he still answers to Stevie J, as he's done his whole life, Stevie now performs as Stevie J Blues so that his fans can distinguish him from Atlanta-based Stevie J (Steven Jordan) of the reality show "Love & Hip Hop: Atlanta." "It's so funny because before 'Love and Hip Hop Atlanta' came out, if you googled 'Stevie J,' my picture would come up," Johnson says. (Now) "Every now and then, somebody will hit me on Facebook and ask me what Joseline (Hernandez) (Jordan's wife) is doing, and I'm like, 'Man, you got the wrong person.'"

See Daddy B. Nice's Artist Guide to Stevie J.

Stevie J's foundation is his guitar playing. Only listen to the new album's instrumental encore, "Blues By The Bay." He's considered one of the Delta's top contemporary pickers--in constant demand for studio work and winner of many regional accolades--but, like that "basement house" of my childhood, Stevie J's "periscope" door to the fans, his claim to "fame," has been his infrequent--almost accidental--southern soul charting with songs like "Because Of Me" (his best), "Married Girlfriend," "Come Here Party" and "Miss Apple Cheeks."

I was in a club in the Delta once, listening to a series of conventional southern soul tunes sung live by other artists, unmoved from my chair, when Stevie J started singing the New Orleans-flavored "Miss Apple Cheeks." I could not stay in my seat. The urge was irresistable. I lept up, drifted onto the floor (around Stevie, who was dancing with a woman from the audience) and started dancing by myself, something I hadn't done in twenty years, and was soon joined by a female stranger and a floor full of couples. So I can attest first-hand to the seductiveness of Stevie's southern soul.

The title Back 2 Blues indicates it's a blues album, but that's not strictly the case. In fact, the set begins with a song, "Lil' Mo Love," that harks back to the social consciousness of Marvin Gaye's landmark "What's Going On" album. Excepting "Lil' Mo Love," however, BACK 2 BLUES is an album tailored to the traditional blues fans more than southern soul fans and chitlin' circuit clubbers.

His website justifiably touts Stevie's unique ability to both "play the Blues and Southern Soul music authentically and accurately," and goes on to say "his eclectic ability to systematically play two different genres of music has morphed into the 'Stevie J Sound.'"

That, I think, goes a little too far. A full-blown, successful 'Stevie J sound' would imply, for example, a berth on the currently ongoing "big-boys" Blues Is Alright Tour, alongside Theodis Ealey and Sir Charles Jones and T.K. Soul, not to mention relative newcomers like Tucka, Big Pokey Bear and Bishop Bullwinkle. It would imply a "full-house" booking and touring schedule.

Which raises the question. By being "eclectic," is Stevie J hampering his own brand as a southern soul performer? Why, for example, would Stevie emasculate the most powerful song on this set, a tightly-wound bar blues called "I Ain't Getting That," by leaving off the word "Shit"? The omission deprives the song of meaning and power. Nor has Stevie promoted it as a single. Why record it, only to disown it?

Yes, in some circles, the four-letter word is contemptible. But it's also the kind of thing that makes a brand. Ask Pokey or Bullwinkle or Bigg Robb. In retrospect your Daddy B. Nice was clearly out of tune with the intent and nature of the album (which I hadn't yet heard) when I printed the four letter word in my...

Daddy B. Nice's Top 10 "BREAKING" Southern Soul Singles Preview For. . .

-------DECEMBER 2016-------

7. "I Ain't Gettin' That Shit"-----Stevie J. Blues

Welcome to southern soul punk rock. I can't imagine fans NOT dancing to this steamrolling slice of blues. From Stevie J's newest, Back 2 Blues.

Listen to Stevie J. singing "I Ain't Gettin' That" on YouTube

Stevie didn't reply when asked if the word, hard to make out even on the recording, was "shit." It's well-known (locally) that Stevie is the son of a preacher, the brother of a preacher, and a man of character--a man, in other words, unlike the good-for-nothing, responsibility-shirking narrator of Stevie's most memorable hit, "Because Of Me." And isn't that the way it's always been for southern soul musicians--that kind of yin and yang?

In "Stranger In The City," a gospel track from Stevie's new album, Dr. M.J. Johnson (Stevie's brother, in fact) begins sanctifying with the intro: "I don't know who's listening to this…" and I wonder, likewise, who is listening to this CD—-or more to the point—-who's the intended audience? The gospel fans? The traditional blues fans? The southern soul fans? By trying to appeal to so many bases, does Stevie J risk failing to capture any?

Although Bobby Rush-—Stevie's mentor-—has done just that. Doing blues one album, doing southern soul the next. Also, Theodis Ealey. But Rush and Ealey climbed the rungs of fame by being outrageous, and Stevie hasn't shown the stomach for that. Fear of ostracism--the ordinary man's kryptonite--the potential real-life shunning by church-going family and peers--may have stranded Stevie J in a kind of southern-soul, bad-boy, career paralysis. (One every southern soul star has had to deal with.)

Listen to Marvin Sease singing "I'm Mr. Jody" on YouTube.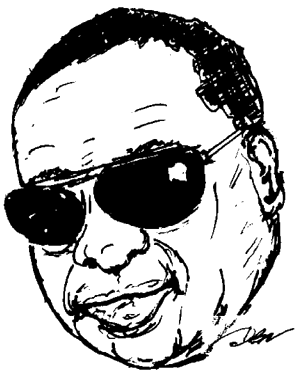 The preparation for this album began in early 2015, possibly triggered by the album's then-and-still best track, a B.B. King-styled ballad written by Omar Cunnningham, who also contributed background vocals. "Another Jody Song" charted here in April of 2015. Thoroughly traditional, the song nevertheless has its own peculiar originality.

Daddy B. Nice's Top 10 "BREAKING" Southern Soul Singles Review For. . .

-------APRIL 2015---------

7. "Another Jody Song"-----Stevie J.

More great blues from Jackson, Mississippi's own Stevie Johnson. Written and co-produced (along with Stevie) by the ubiquitous Omar Cunningham, and promoted by Pete Peterson (Bobby Jonz, Chuck Roberson, etc.).

"Son Of A Sanctified Preacher" is a Hooker-like talking blues, and talk Stevie does for six minutes, relating a detailed and fascinating account of connecting with his father over a blues guitar. Only time will tell whether the six-minute "story" wears well.

"Lights Out" is another notable cut, although it's easy to overlook. The ballad showcases Stevie singing with the raspy, vulnerable quality that made "Because Of Me" memorable, and has a similarly atmospheric instrumental wash. It reminds you of where Stevie could go if he wanted to pursue more of a southern soul trajectory. His vocals do seem to emote better over slow tempos.

But there are no signature cuts you'd expect from a southern soul album, and excluding Omar Cunningham's "That Jody Song" and Stevie's "I Ain't Getting That--", not even any original compositions of note. You're either appreciative of the execution of the "eclectic" blues exercises therein or you aren't.

Without a doubt, Stevie J does the best with the material at hand, and the homegrown family talent is plentiful. "Stranger In The City" features gospel singer Dwayne Watkins and the preaching of Dr. M.J. Johnson. "Come See Me" showcases the mouth harp of Scott Albert Johnson. All-live horns and saxes enliven "That Party Song" and the big-band swing of "Cradle Robber."

But still...Promoting the big-band sound of "Cradle Robber" as the #2 single from the album? In doing so, Stevie may be trying to emulate the success of guitar-blues-playing youngsters like Grady Champion, Jarekus Singleton and Mr. Sipp, who have readily made inroads with the lucrative national and international "white-blues" audience.

But does this mean Stevie J. is turning his back on the southern soul audience? And is this wishful thinking on Stevie J's part? To think his "eclectic" blues is going to capture the imagination of the contemporary southern soul audience? At this late date, it's still not clear how Stevie J. means to build the "full house" of his brand. There are only so many light-hearted and contagious hits on the order of "Come Here Party" to be sprinkled into a single career.

And although it's only the latest in a series of albums that have hopscotched from blues to southern soul and back to blues again, Back 2 Blues may tell the tale of whether Stevie J. is destined to become a well-mannered studio musician/straight-blues practitioner or the controversial southern soul act hinted at by original hits like "Because Of Me."

Back 2 Blues indicates the former, a career of covering the blues, a mission of preservation. But we don't really know. Stevie could still spring a wicked southern soul album on us. There's still that much mystery, that much untapped potential. We lovers of southern soul are still waiting for Stevie J to stop playing peek-a-boo from his blues-foundation periscope and reveal his true "upper stories".

--Daddy B. Nice

Sample/Buy Stevie J Blues' BACK 2 BLUES CD at Amazon.

Sample/Buy Stevie J Blues' BACK 2 BLUES CD at iTunes.

*************



Send CD's to Daddy B. Nice, P. O. Box 19574, Boulder, Colorado, 80308 to be eligible for review on this page.

************
************



************

February 5, 2017:
VARIOUS ARTISTS: Blues Mix 22: Down Home Soul (Ecko) Three Stars *** Solid. The artist's fans will enjoy.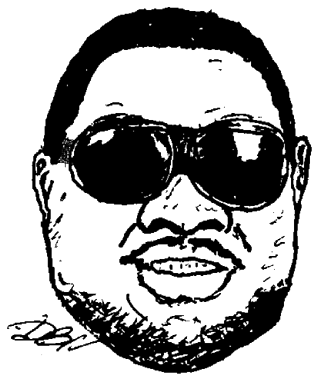 It's an impressive list of artists: Ms. Jody (2 songs), O.B. Buchana, David Brinston, Luther Lackey, Jaye Hammer, Mr. Sam, Donnie Ray, Sheba Potts-Wright and Quinn Golden, with a couple of newcomers thrown in. Jaye Hammer's bubbly "Trail Ride" kicks off Ecko Records' newest sampler, Blues Mix 22: Down South Soul. The remix doesn't change much of the song (to my relief), giving the chorus a little more prominence, perhaps with club-dancing in mind. Hammer's vocal and the infectious button accordion instrumentation remain as they were on the original (Daddy B. Nice's Best Out-Of-Left-Field Song of 2017), bolstering the rhythm track once again with a champagne-popping buoyancy.

And congratulations to Jaye Hammer for being the first artist in memory to place a hit single--the "cozy marriage of southern soul power and zydeco enthusiasm" that is "Trail Ride" --on near-consecutive Ecko samplers. "Trail Ride" made its first appearance on last year's Blues Mix 19: Total Southern Soul.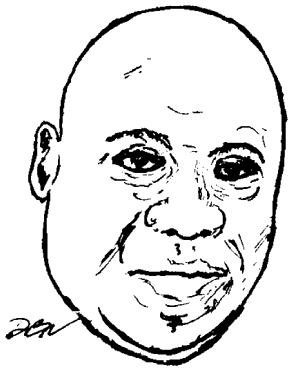 "They Were Gone" is a new tribute ballad by O.B. Buchana, although the concept (a remembrance of southern soul's greatest departed stars) has become somewhat overused and timeworn. I'm of two minds about these types of "commemorative" songs. On the one hand, I've heard way too many of them over the years, which makes "They Were Gone" seem a little…well, gratuitous. On the other hand, I'm an insider, and 99.9% of the listening audience probably feels the way I did when I wasn't an insider. Grateful, that is, for the memories of the great artists and the continuing celebration of their lineage in contemporary song. Johnnie Taylor, Tyrone Davis, Bobby Womack, Little Milton, Bobby "Blue" Bland, J. Blackfoot, Marvin Sease, Jackie Neal, Mel Waiters and Reggie P. are among the notables cited.

Donnie Ray's "I'm Going Back" recycles the title tune of Aldredge's 2012 album of the same name, and it just might make you sit back, amazed at how good Donnie Ray sounds when he's on his game.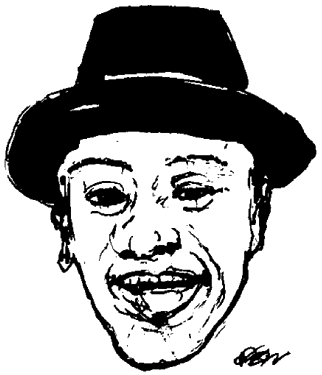 "Make Time For Her," a new ballad by Mr. Sam ( aka composer Sam Fallie), is the title tune of his just-released album of the same name. The melody, arrangement and vocal combine to make a gorgeous-sounding experience. The mid-song voice-over also works well, giving the tune an effective and impactful simplicity.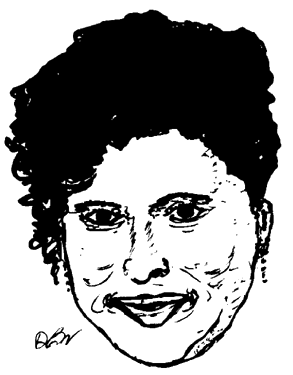 "Energizer Bunny" is one of the most popular tunes from 2008's I NEVER TAKE A DAY OFF album, in which Ms. Jody complains vociferously about her over-sexed mate (O.B. Buchana does a brief cameo) seriously stressing her "kitty". The song does survive its mixed metaphors. And Ms. Jody's "I Don't Backtrack," from 2006's WHAT YOU GONNA DO WHEN THE RENT IS DUE, may sound "fresh" to most listeners (it did to me), being one of the most obscure tracks from her catalog.

Sheba Potts-Wright's "Don't Get Yours Before I Get Mine" is a piece of history from Sheba's 2006 Ecko album BIG HAND MAN, while "When This Dance Is Over" recycles the late Quinn Golden's title tune from his 2004 Ecko album WHEN THE DANCE IS OVER. David Brinston's "You Caught Me With My Drawers Off" is a tune from his DIRTY WOMAN album (2009), showcasing David in fine vocal form, while Luther Lackey's "I Don't Care Who's Getting It," takes us back to his hit-laden but unfortunately unsuccessful Ecko album, Married Lyin' Cheatin' Man.

"Full Figured Woman" features a new bluesy singer named Joe Butler, and "Keep This On The Low" marks the Ecko debut of a deserving but little-known singer/songwriter named King Fred (aka Frederick Hicks). Fred has been charting at Southern Soul RnB since 2013, most memorably for the tune "When I Think Of You," in which--in the most exquisite, sepia-drenched verses--Fred sounds like he's singing about love through a weathered old man's vocal cords.

As a set, Blues Mix 22: Down South Soul is interesting for its individual tracks, which frequently shine, but as a collection the set lacks the cohesion and unifying theme that distinguish Ecko's finest compilations.

--Daddy B. Nice

Buy Blues Mix 22: Down South Soul at Best Buy.

*********



Product, comments, information or questions for Daddy B. Nice?

Write to

daddybnice@southernsoulrnb.com

*********

January 24, 2017: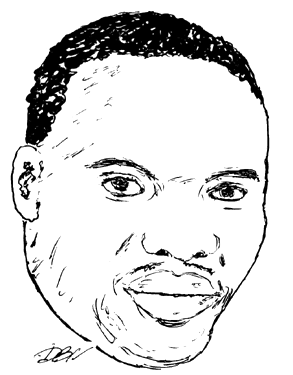 STAN BUTLER: Back To Basics (Stantavio Butler / Stan Butler Productions) Four Stars **** Distinguished Effort by a New Southern Soul Artist.
The story of Stan Butler's rise from "a complete unknown" to Daddy B. Nice's Best Southern Soul Debut Of The Year should hearten the spirits of any musical aspirant across the chitlin' circuit. First, as noted in my first charting for Stan Butler in June of 2016, deejays and critics don't just wait for product to come to them. They also beat the bushes in search of that "new thang." That's how, while hacking through the YouTube musical jungle, I came upon...

2. "Tootie Boot"------Stan Butler

Here's another choice cut from an unknown artist who's never contacted your Daddy B. Nice. Also check out his first official video: "I Took My Grandma To The Club."

Listen to Stan Butler singing "Tootie Boot" on YouTube.

Shortly thereafter, still in June, I heard from Stan Butler, and received a package with three or four copies of BACK TO BASICS. I told him I wouldn't review the CD until, at the least, he posted it on CD Baby for distribution. And although declining to interview him (which "Soul Dog" Neal Furr subsequently did a fine job of doing anyway), I told Stan to work on his music--that I only wanted to relate to that. It was the music I wanted to excite me. And, wow, did he come through--three successive singles as follows:

-------JULY 2016---------

5. "Third Of The Month"------ Stan Butler

A rhythm guitarist's dream. Extraordinary confidence and expertise from such a neophyte singer/songwriter. Kinda weird, though, a young'un taking up the cause of the social-security crowd. Hope it's not patronization--and I don't think it is. Profiled this month on Southern Soul Corner With The "Soul Dog" Neal Furr.

Listen to Stan Butler singing "Third Of The Month" on YouTube.

********

Daddy B. Nice's Top 10 "BREAKING" Southern Soul Singles Preview For. . .

-------SEPTEMBER 2016---------

2. "Take Me To The Bootlegger"------ Stan Butler

A true outsider (Georgia) as yet unfamiliar with southern soul's deejay circuit, this young man is the real thing, a writer/performer of great promise, and he's getting better with each new record. This is his third appearance here in four months. "Bootlegger" has the scope and lyricism of a classic. Write stanb478@gmail.com for service.

Listen to Stan Butler singing "Take Me To The Bootlegger" on YouTube.

************

Daddy B. Nice's Top 10 "BREAKING" Southern Soul Singles Preview For. . .

-------NOVEMBER 2016-------

1. "Preacher Was A Home Wrecker"-----Stan Butler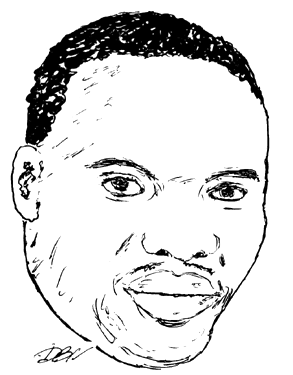 Like the young Bob Dylan, like the young Sir Charles Jones, the young Stan Butler is on an artistic "roll" so pure and unstoppable it's a joy to behold. I'm not comparing Stan to these greats, just drawing attention to his seemingly inexhaustible creativity, because when I say "on a roll" I mean a song a month, not a song a year. Only a handful of recording artists achieve this kind of sequential inspiration, and only for a brief period.

Listen to Stan Butler singing "Preacher Was A Home Wrecker" on YouTube.

Meanwhile, back at Quent Jackson's Big Baby Studios in the Macon suburbs, where Butler had recorded the tunes for Back To Basics, Stan's growing local profile had landed him a gig as the opening act for a Macon appearance of Cameo, requiring a live band. As with the CD distribution, the necessities of the music business had heeded the call of Stan Butler's talent, not the other way around, and Butler hooked up with a John Mills-managed group called The Unit, performing in front of an audience of three-thousand.

It's not easy to pinpoint the wellspring of Butler's talent. He's a humble-looking and humble-sounding young man, with an average voice (for an R&B star), and production still blemished with amateurish tics and musical spaces crying out for detail. And yet, the talent cannot be denied. It's difficult not to keep listening to a Stan Butler song. Reality, in all its sensory glory, is emoted.

I was anticipating a three-star ("solid") critique for Back To Basics, which Butler finally got around to offering for sale on CD Baby not long ago. After all, it only has two of the songs mentioned above, "Tootie Boot" and "Took My Grandma To The Club." Everything else--the bulk of the great music quoted above--has come since then, making the album almost obsolete before it hits the market. Surely, the next album will be much better--the breakthrough, if you will.

But I came away surprised by Back To Basics. With only seven full tracks, the set yet has a undeniable fullness, and the other five tracks (with the exception of one, "Woman Must Be Cheating," which has the same rhythm track as "Took My Grandma To The Club") are not just throw-away's.

"Respect Your Woman" lacks the definition of a focused songwriter, but "Got Me A Woman" (with Ron G.) is a superb composition, with a melody that sinks the hook and pulls the listener along for five pleasurable minutes.

"Caught Up," too, is a fine piece of songwriting, with an interesting arrangement and the kind of special but somehow still "everyman"-like vocal that we have come to expect from Butler. Listening to "Caught Up," you can make out the song structure Stan would later bring to the spectacular "Preacher Was A Home Wrecker."

"Trust Me, Baby" (featuring Yale), has a chitlin' circuit-friendly couplet:

"Every time I take off my clothes,
You're smelling my drawers."

Butler asks his lover to "let him go" if she "don't trust me no more." A seductive bass line and a rap verse are only two of the musical elements that make the song memorable.

Taken as a whole, and combined with the more well-known "Tootie Boot" and "Took My Grandma To The Club," the songs of BACK TO BASICS constitute a satisfying if short set. Nothing compared to what's coming next from Stan Butler, though. Can hardly wait.

--Daddy B. Nice

Sample/Buy Stan Butler's BACK TO BASICS at CD Baby.

*********




Product, comments, information or questions for Daddy B. Nice?

Write to

daddybnice@southernsoulrnb.com

*********

December 13, 2016:

J-WONN: The Legacy Begins ( I Got This Record Publishing) Four Stars **** Distinguished Effort. Should please old fans and gain new.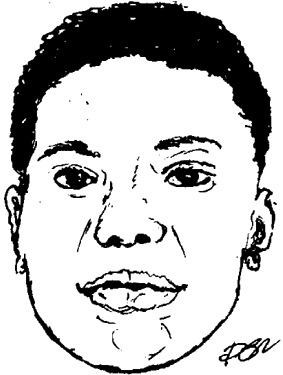 The most revealing moment on J'Wonn's new CD THE LEGACY BEGINS comes at the end of his live version of "I Got This Record." Up to that moment, you're marveling mostly at the faithful rendition via live onstage instruments of the studio version of J'Wonn's signature tune. Then comes the end and the squeals of the young women in the audience, far-off from the onstage sound equipment, but nevertheless powerful enough to recall The Beatles in their early days and their squealing, girl-dominated audiences.

Longtime followers of southern soul music have never experienced quite this kind of audience reaction. Johnnie Taylor was the marquee heart-throb of his day, but the women screaming their appreciation were more mature, experienced and knowing. Marvin Sease drove his female audiences to heights of passion, but their catcalls and mock-shock cheers were hardy, wild and comedic. Perhaps Sir Charles Jones, kicking off contemporary southern soul in the early years of the century, was the real harbinger of J'Wonn's arrival: the girls went crazy.

But none of the stars, it seems, drew the really young girls--even teen-agers--the way J'Wonn does. He does what no southern soul veterans thought possible: he makes southern soul accessible to the young, in the process demolishing the old critical "truism" that southern soul would die with its aging audience.

J'Wonn's most revealing concerts over the last couple of years have been his gigs with Big Yayo (the producer of "I Got This Record" and the album of the same name) and their performances of Big Yayo's dance-hall smash "(I Need A) Cowgirl." Watching him prancing half-naked onstage as if he were riding his horse, laughing and singing and reveling deliriously in the moment, it's obvious J'Wonn has that rare, androgynous quality of Michael Jackson, or even more apt, Little Richard--not as outrageously kinky/androgynous as Richard--but equally sexual and one-of-a-kind. (Here's another concert clip.)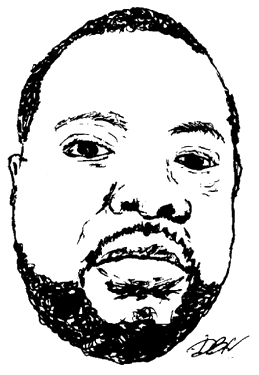 When all is said and done, there are no "breakthrough," "can't-miss" songs on the order of "I Got This Record" (or even "Cowgirl") on THE LEGACY BEGINS. The new album is J'Wonn's first without his mentor, Big Yayo--also the first on J'Wonn's new, self-produced label. And to continue the Beatles comparisons, when it comes to songwriting without Chris Mabry (Big Yayo), J'Wonn is a little like Paul McCartney without John Lennon, or in over-simplified terms, melody and music hall (McCartney--J-Wonn) without grit and rhythm (Lennon--Big Yayo), an approach epitomized by some of the set's biggest singles: "Daddy's Girl," "I Need A Grown Woman," and "24/7."

Listen to J'Wonn singing "Daddy's Girl" on YouTube.

These aren't "big" singles in a dubious, southern-soul-bragging kind of way. These songs really are "big." They're popular and have made huge inroads with the young crowd.

Listen to J'Wonn singing "I Need A Grown Woman" on YouTube.

And in profiling J'Wonn's "24/7" on the Top Ten Singles (November 2016), your Daddy B. Nice returned to the age vs. youth issue in a more critical way:

How can you criticize a young artist for singing about young topics (infatuation with a new lover)? But we are miles from the celestial heights of J'Wonn's classic, "I Got This Record." Although songs like "24/7" and "Daddy's Girl" are creating a new generation of young southern soul fans, I can't help comparing these tunes to the similarly light-weight, borderline-fluffy, follow-up efforts of LaMorris Williams—"Pretty Lady," etc.--to his breakthrough classic, "Impala." I hope to see J-Wonn rediscover the ageless depth and soulfulness of "I Got This Record" in the same way LaMorris eventually did with this year's classic album, Mississippi Motown.

And just this month (December 2016), I added an exclamation point to the "young and fluffy" critique in praising the atypically older-sounding "(I'm Taking It) To My Grave."

The most southern soul track from J-Wonn's surprisingly pop-ish, new THE LEGACY BEGINS CD.

My own favorite J'Wonn song from 2016--the solemn and heart-felt hymn to God, "Lord I Need To Talk To You" (which to my surprise received an impressive 28,000 views after charting here in April 2016)-- didn't even make it to THE LEGACY BEGINS.

Listen to J'Wonn singing "Lord I Need To Talk To You" on YouTube.

The best thing about this prayer-slash-meditation? It doesn't appear to be a conscious attempt to record a gospel song, which would have added a layer of artifice, however transparent. No, this is simply a song from the heart, like "I Got This Record."

What cannot be denied about THE LEGACY BEGINS is J'Wonn's impressive musicality and production expertise, which come as something of a surprise despite the evident artistry behind "I Got This Record." In setting out to accomplish a palette of styles and moods, the young singer/songwriter has ransacked every sub-genre in R&B, including a "stepping" song, "The Night Away," the obligatory, "to-the-right, to the left," dance jam, "We Gone Party," and the old-fashioned (some might call "timeless," others "archaic") mainstream soul of "Left Me Now."

These and other tunes from the album are remarkably realized. The Legacy Begins may not be the foundation of a rather pompous-sounding "legacy." It may not even be the album we know J-Wonn is capable of. But it is, in its way, a tour de force.

--Daddy B. Nice

Buy J'Wonn's THE LEGACY BEGINS at iTunes.

Buy J'Wonn's THE LEGACY BEGINS at Amazon.

Go to Daddy B. Nice's Artist Guide to J-Wonn.

*********



Product, comments, information or questions for Daddy B. Nice?

Write to

daddybnice@southernsoulrnb.com

*********

November 17, 2016:

VARIOUS ARTISTS: Beat Flippa I Got The Blues Vol. 2 (Music Access/Ross Music) Four Stars **** Distinguished Effort. Should please old fans and gain new.
I was about to write that, despite a bounteous, Thanksgiving-sized helping of new music (a generous fifteen tracks vs. sixteen on the first Beat Flippa sampler), nothing jumps off the liner credits of Volume Two like Volume One's "My Sidepiece" by Big Pokey Bear.
The trouble with that comparison is Pokey's new southern soul classic didn't appear on I Got The Blues Vol. 1. It graced The Louisiana Blues Brothers Love On The Bayou a year earlier.

Regardless of whether "My Sidepiece" debuted on Beat Flippa Volume 1, the album was a powerhouse in the Deep South, a cultural earth-shaker and a creative game-changer for contemporary southern soul music and the way the genre is produced, dropping a slew of new artists (headlined by Pokey) on a southern soul audience hungry for new sounds.

The single that woulda/coulda/shoulda been this album's "Sidepiece" was Cold Drank's "Three." In a September 2016 interview featured on Daddy B. Nice's Corner, "Three" producer Heavy, the original composer of "My Sidepiece," told your Daddy B. Nice:

"I don't do business with Beat Flippa (any more). I'm not discrediting him, but I wasn't happy with him doing the "My Sidepiece Reply" on YouTube, the one with the women (Veronica Ra'elle, Lacee, Ms. Portia), without talking to me."

But the end result, I fear, was a loss for all parties, on the one hand Beat Flippa, whose Vol. 2 CD otherwise lacks a showcase single on the order of "My Sidepiece," and on the other hand Heavy and Cold Drank, whose "Three" may never benefit from the much wider exposure and retail sales the single would have garnered on I Got The Blues: Volume Two.

Listen to Cold Drank singing "Three" on YouTube.

Any follow-up to Beat Flippa's Vol. 1, with exceptional anthems like "T.G.I.F.," (Pokey, Vince Hutchinson & Adrian Bagher), "The Best You Ever Had" (Rosalyn Candy, Veronica Ra'elle), "If It Ain't The Blues" (Pokey Bear, Cupid) and "Let's Do It" (Adrian Bagher, Big Cynthia, Veronica Ra'elle), was bound to be something of a disappointment by comparison.

And songs like Laylla Fox's "I Taste Like Candy," Rosalyn Candy's Let's Get The Business Clear" and Miss Portia's "Use What I Got" from the new CD lack not only the surprise factor but some of the outstanding musicality of the first collection, relying on simplistic and repetitive hooks.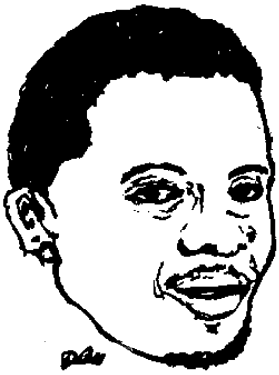 Meanwhile, in spite of their obvious merits, tracks one would anticipate to be sure-fire successes, such as L.J. Echols'"Is It True" or the Louisiana Blues Brotha's "Naked," are under-stated to an almost off-putting extent, lacking some of the indefinable energy and enthusiasm of Volume 1.

Which is not to say Volume 2 doesn't deliver an ample share of great music. Stand-out tracks, executed with the freshness and originality we've come to expect from Beat Flippa, include:

Napoleon Demps' "Ol' School Love"


Big Cynthia's "Come Saddle Up"

Sharnette Hyter's "I'm Classy"

Lady Soul's "Tighten Up"

Jeter Jones' and Crystal Thomas' "Them Country Girls"

and...

Nicole Jackson's "What You Gone Do For Me."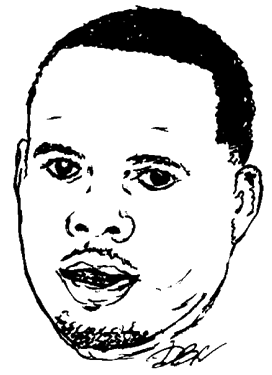 These and other tunes from the new sampler sparkle with all the special, atmospheric production touches evident in Vol. 1: the signature organ fills that run like "deep waters" through the entire set, the spacious but appropriately spare use of the zydeco accordion and the crystal-clear mixing. And not to be forgotten: the yoga-supple guitar work of Tyree Neal, whose picking is evolving and maturing into a sophistication we haven't seen in southern blues and soul since Theodis Ealey and, of course, B.B. King.

Listen to Tyree Neal's guitar on Napoleon Demps "Ol' School Love."

While I Got The Blues: Volume Two may lack some of the impact and overall consistency of Volume 1, it's still music to fill any righteous southern soul fan's day with pleasure, energy and intimacy.

--Daddy B. Nice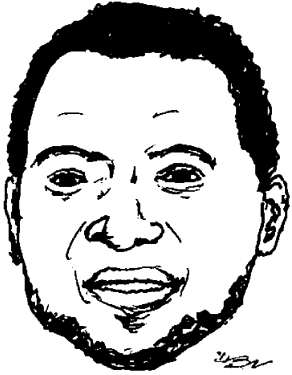 Jeter Jones
For more on Beat Flippa: I Got The Blues Vol. 2, see Daddy B. Nice's Corner and scroll down to.....September 12, 2016:
News & Notes: Beat Flippa Returns With Volume 2
Sample/Buy Beat Flippa's I GOT THE BLUES VOL. 2 at Amazon.
Sample/Buy Beat Flippa's I GOT THE BLUES VOL. 2 at iTunes.
Listen to samples from "Beat Flippa I Got The Blues Vol 2 Promo pt 1".
Listen to samples from "Beat Flippa I Got The Blues Vol 2 Promo pt 2".
Listen to samples from "Beat Flippa I Got The Blues Vol 2 Promo pt 3".
TABLE OF CONTENTS

Jeter Jones & The Perfect Blend, Trailride Certified, 3-19-17

Mr. Sam, Make Time For Her, 3-5-17

Stevie J Blues, Back 2 Blues, 2-20-17

Various Artists (Ecko), Blues Mix 22: Down South Soul, 2-5-17

Stan Butler, Back To Basics, 1-24-17

J-Wonn: The Legacy Begins, 12-13-16

Various Artists (Ross Music Group), Beat Flippa: I Got The Blues Vol. 2, 11-17-16

********

Send CD's to Daddy B. Nice, P. O. Box 19574, Boulder, Colorado, 80308 to be eligible for review on this page.

********

RECENTLY REVIEWED:

Napoleon Demps Presents...Various Artists: Southern Soul Vol. 1, 10-12-16 (Contained in the Napoleon Demps Artist Guide. Click link.)

Crystal Thomas, Lyrical Gumbo, 9-18-16 (Scroll down this column.)

Various Artists (Ecko), Blues Mix 20: Grown Folks Blues, 8-28-16 (Scroll down this column.)

Various Artists (Ecko), Booty Shakin' Soul, 8-28-16 (Scroll down this column.)

Ms. Jody, I Got The Feeling, 8-7-16 (Scroll down this column.)

Donnie Ray, Two Way Love Affair, 7-18-16 (Scroll down this column.)

Ricky White, Combination 3: Various Artists 7-18-16 (Scroll down this column.)

*********

Rating Guide:

Five Stars ***** Can't miss. Pure Southern Soul heaven.

Four Stars **** Distinguished effort. Should please old fans and gain new.

Three Stars *** Solid. The artist's fans will enjoy.

Two Stars ** Dubious. Not much here.

One Star * A disappointment. Avoid.

**********

September 18, 2016:

CRYSTAL THOMAS: Lyrical Gumbo: The Essence Of Blues (Crystal Thomas/Jones Boy Ent.) Two Stars ** Dubious. Not much here.

Lackluster material and lack of focus torpedo the debut of the talented Crystal Thomas, a strong-lunged vocalist who has been touring the Louisiana chitlin' circuit with Jeter Jones. Jones, an up-and-coming southern soul singer with two albums (one produced by Eric "Smidi" Smith) under his belt, executive-produced, with Thomas herself doing the writing and some of the producing, along with Slick Ross, Tomi Gran and Gary Smith.

The album may hold more interest for straight blues fans. The young songstress's vocals boast a wonderful, deep-registered tone and potential gale-force delivery, although the latter isn't called for in this collection of songs. But there is nothing that meets the more exacting, what-have-you-done-for-me-lately? standards of the current southern soul fan.

A near-miss on Daddy B. Nice's "Top Ten" Singles the last two months, Crystal's ballad "Country Girl" is the one song in the set that emits real feeling. Yes, there are programmed horns, and the overall production is rudimentary. But "Country Girl" contains believable, personal emotion and a corresponding sense of place, and jives with the performance identity Crystal Thomas could attain, with perseverance, within the southern soul world.

Listen to Crystal Thomas singing "Country Girl" on YouTube.

The other two candidates for radio play and concert performance are the collaborations with Jeter Jones, "Something Something" and "Work It." With the promising lyrical hook--

I like your front
And I love your back.

--"Work It" nevertheless sputters too generically along a well-worn funk riff to merit time-and-again listens, while "Something Something" utilizes much the same chords and chord progressions as "Country Girl." And the voice-overs by Jones on both duets have an empty, almost off-putting bravado. (His contributions on this CD come off as a little too facile.) There's nothing on this CD, for example, as original (and yet restrained and authentic) as the Jeter Jones/Crystal Thomas duet on the new Beat Flippa Vol. 2 album:

Listen to Jeter Jones and Crystal Thomas singing "Them Country Girls"on YouTube.

The balance of the Crystal Thomas album is straight blues: "Somebody Else's Man," "Baby Don't Leave Me," "What I Been Looking For" and maybe the puzzling "Excuse Me Miss." Not really the happy hunting-grounds of the southern soul fan. Two ballads in the latter half of the disc--"I Can't Be" and "Cheating On Me"--go in a more pop direction and are better specimens of what Crystal can do--like the acapella gospel ending of "I Can't Be" and the CD-ending, head-turning, acapella-gospel fragment, "Until You Come Home To Me."

--Daddy B. Nice

Sample/Buy Crystal Thomas' LYRICAL GUMBO CD at CD Baby.

***********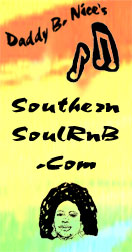 Send product to:
SouthernSoulRnB
P.O. Box 19574
Boulder, Colorado 80308

***********

August 28, 2016: TWIN REVIEW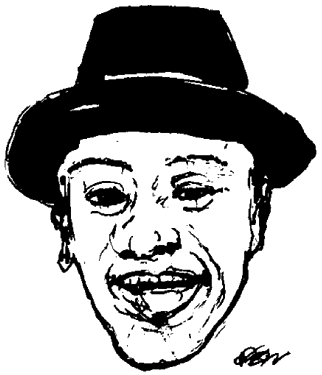 VARIOUS ARTISTS: Blues Mix 20 Grown Folks Blues (Ecko) Three Stars *** Solid. The artist's fans will enjoy.

Mr. Sam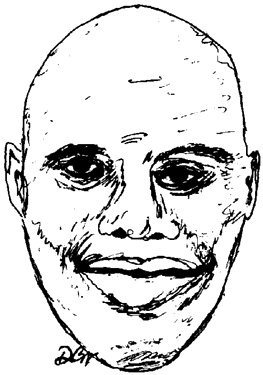 VARIOUS ARTISTS: Blues Mix 21 Booty Shakin' Soul (Ecko) Four Stars **** Distinguished Effort. Should please old fans and gain new.

O.B. Buchana

Your Daddy B. Nice has been slow getting to Ecko Record's latest sampler, BLUES MIX 20: GROWN FOLKS SOUL, featuring Mr. Sam, O.B. Buchana, Ms. Jody, Sheba Potts-Wright and more. In the meantime, the even-newer BLUES MIX 21: BOOTY SHAKIN' SOUL has just arrived, so I'll discuss them both.

If you're lucky enough to live in a place where these two samplers grace a rack next to the check-out counter, the former has a gold cover and the latter a blushing-pink cover. The pink one, BOOTY SHAKIN' SOUL--the better of the two, in my opinion --will be on sale soon, but has no retail or YouTube links as of the time of this writing.

(9-10-16: Here are two just-published YouTube links:

Listen to O.B. Buchana singing "It's Booty Shakin' Time" on YouTube.

Listen to O.B. Buchana singing "Why Can't I Be Your Lover?" on YouTube

....DBN.)

If BLUES MIX 20: Grown Folks Soul were a vinyl album--something I've been listening to lately with a renewed sense of jaw-dropping awe--I'd think of the first five songs in sequence from this compilation of lasting significance (Side A) and the remaining seven songs, also in sequence (Side B) of more journeyman quality meriting only passing interest.

The first five songs are: "I Tiptoed In It" an updating of singer/songwriter Mr. Sam (Sam Fallie) and O.B. Buchana's by now classic duet, "Put Yo Foot In It," causing your Daddy B. Nice to comment, in its chart appearance in July--

Indeed, it actually makes "Put Your Foot In It" a little more understandable.

Recalling the lyricism of his early work, Mr. Sam's "Stand By Man" is his strongest melody in years, with a passionate vocal and nicely-textured arrangement. And Ms. Jody's appearance with "I Did It," originally published on the singer's MS. JODY'S IN THE HOUSE album, was catchy enough to revive air play for the tune (complete with nursery rhymes) across the South this summer.

With a beguiling southern-soul, mid-tempo rhythm track, O.B. Buchana's "Swing On," was the highest-profile single from his latest CD, MISSISSIPPI FOLKS, and a cross-over hit in the Carolina beach market as well. Finally, Donnie Ray rounds out the truly exceptional songs from BLUES MIX 20 with the "Carolina Swing," another southern soul standby and beach circuit favorite.

And this is where the sampler descends from "classics" to "oddities." "Side B" commences with "Love Talk" by James Payne, like Simone De a worthy gulf-coast singer perpetually in need of better material.

Sheba Potts-Wright's "The Real Deal" is seemingly a solid, well-written, well-sung outing by the longtime Memphis diva. And yet, it stirred not a ripple of notice until Bishop Bullwinkle plagiarized the instrumental track in his far more popular "Some Preachers."

"That Groove" by Rick Lawson, "Cheating Is The Only Way To Go" by Sonny Mack, "Come A Little Closer" by Ms. Jody, "She Used To Be My Girl" by Donnie Ray and I'm A Love-Starved Woman" by Val McKnight round out the album.

Blues Mix 21: Booty Shakin' Soul...

...on the other hand, has something the former sampler lacks, a great theme...Or, at least, a great back-catalog of songs with the "booty" motif. One can only imagine Ward and Chambers (from Ecko) trolling their computer libraries for key words like "booty" and assessing the available stores.

It's also consistent and of a piece. Nary a ballad spoils the dance-jam tempo.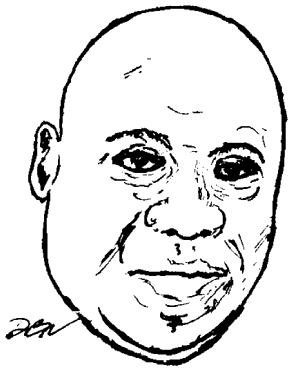 As with BLUES MIX 20, this compilation commences with a new hit single, the latest from O.B. Buchana: aptly enough, titled "It's Booty Shakin' Time." It's one of the catchiest fast jams Buchana has done, with a great arrangement. The vocal, too, builds on the vocal style explorations begun by Buchana in MISSISSIPPI FOLKS.

But that's not all. A few notches down the album sequence, we're treated to another new Buchana track, Why Can't I Be Your Lover?" It's even more seductive. The instrumental track pulls out all the stops. Insinuating itself into the texture of the song like smoke seeping out of a chimney is a zydeco accordion used in a subtle, un-zydeco-ish way. The sound is unique on a southern soul record and makes the track a stand-out. In tandem, the two new Buchana singles instantly elevate this collection.

Delving into the back catalog, the sampler taps "Making That Booty Roll," a mid-tempo rocker from Jaye Hammer; "Get On Up" by Sonny Mack, from his new album; and "Ms. Jody's Boogie Slide."

The late Quinn Golden's "Bottoms Up," a classic from the seemingly distant southern soul past, shows up, at first bewilderingly, until the lyrics refresh the memory:

Bottoms up,
Get on down,
Shake that booty,
Shake it all around.

Golden is also represented by "Can You Pop That Trunk," a rabble-rousing jam I have never heard on the radio. "It Sho' Wasn't Me," a new track by Donnie Ray, is featured. Other oldies appear: Mystery Man's "Hole In The Wall Cafe" and David Brinston's "I Came To Party."

And just when you think the sampler may be beginning to sputter, it hits you with "Shake A Tail Feather" by Ms. Jody and the Jaye Hammer anthem, "I Ain't Leavin' Mississippi". In sum, BLUES MIX 21: Booty Shakin' Soul--the one in the cute pink cover--makes for an always welcome party album.

--Daddy B. Nice

Buy Blues Mix 20: Grown Folks Blues at iTunes.

Buy Blues Mix, Vol. 21: Booty Shakin' Soul at Amazon.

*********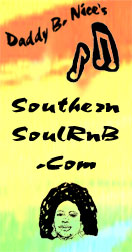 **********

August 7, 2016: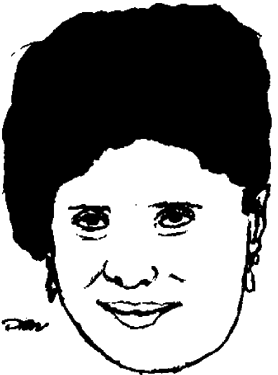 MS. JODY: I Got The Feeling (Ecko) Five Stars ***** Can't Miss. Pure Southern Soul Heaven.

Is there any sight in southern soul more rewarding and reassuring than Ms. Jody slipping out of her shoes and singing and dancing barefoot onstage? How lucky are we fans to have such a natural woman at the helm of our musical ship? Earthy, sexy, unfailingly scandalous yet somehow not obscene, Ms. Jody accommodates all the onstage, "grown-folks-only" shtick that LaMorris Williams and other male artists indulge in to make the audience howl--flirting, lap-dancing, grinding and rolling with a member of the opposite sex beckoned onstage for the fans' vicarious delight--and yet she endures as a country girl, humble and practical, an "every-woman" whom all women and even the "mens" can identify with.

Ten years ago--she's only been with us that long-- your Daddy B. Nice picked Ms. Jody and Nellie "Tiger" Travis out of batch of new divas to be the most likely to succeed over the long term, and time has born out the prediction. The exceedingly talented and flashier Travis has had more career ups and downs--thankfully "up" since her single smash, "Mr. Sexy Man" of a couple of years ago--but Ms. Jody, bolstered by her affiliation with John Ward and Ecko Records--has been the more productive and consistent diva, as reflected in her lofty position (#6) on the Top 100 21st Century Southern Soul Countdown. Ward once confided to me that he turned Ms. Jody down (to join the label) more than once. Thankfully for us fans, she just wouldn't take "no" for an answer.

I was surprised how many people I ran into over the last year assumed (or interpreted from my 3-star review) that I "didn't like" Ms. Jody's last CD, Talkin' Bout My Good Thang. The tag accompanying the three stars clearly says, "Solid. The artist's fans will enjoy," but I do understand the competitiveness of artists and their fans who find anything less than a perfect (5 stars) rating a disappointment.

Talkin' Bout My Good Thang was clearly a transitional album. It had some good things and some not-so-good things; overall it was a potpourri. This becomes readily evident while listening to Ms. Jody's new CD, I GOT THE FEELING, which traverses the same varied musical styles and themes but delivers them with a much bigger punch. From the audience-friendly, past-hit-referencing, show-opening lyrics of "Come On" to the insistent hook of "Don't Back Up Off It," I GOT THE FEELING showcases Ms. Jody at her most effective.

The aforesaid "Don't Back Up Off It," is the sexual equivalent of fishing near the shoreline and getting your hook snagged. In this case, the snag is the woman's G-spot. "Keep it right where I want it," Ms. Jody insists.

"Doggettes," although lyrically novel, will remind longtime fans of one of Ms. Jody's most beloved classics, "Your Dog Is Killing My Cat." "Doggettes" expands "dawg-ness" to the fair sex.

"She's a female version
Of a male canine
And she's as much a dawg
As a man is any time."

This trio of songs, however, doesn't even crack the top tier of this album's potential blockbuster singles. The mid-tempo "There's A Party Going On" is quintessential Ms. Jody and Ecko Records, the style and the sound tooling along at its most gratifying level. This track has programmed horns, which in recent Daddy B. Nice columns and reviews has undergone withering scrutiny, but in this case they're not distracting. They aren't the "lowest-common-denominator" sound we remember from southern soul a decade ago (or in some cases today).

The title track, "I Got The Feeling," with a great bass line and overall rhythm section and another nifty, vocally-enhanced chorus embracing Ms. Jody's straightforward vocal, is an absolute smash. The real guitar work by John Ward (the multi-instrumentalist/programmer who essentially does everything on this album) adds invaluable texture.

"This Place Is Hot," #2 on this month's Daddy B. Nice "Breaking" Singles, takes no prisoners. This is the kind of scorching number you might think more in the purview of a Stephanie McDee, but Ms. Jody rides and tames the "bucking bronco" of a jam without a hint of doubt or hesitation. The arrangement is singular, with a terrific rhythm track and rhythm guitar.

In the more mellow yet briskly-paced "It's Too Late To Do Right Now," Ms. Jody returns to her bailiwick, catchy and melodic hooks in the mid-tempo range. This might be the single that catches on--simple, confrontational, but eternally optimistic in the Ms. Jody way. Even as we hear echoes of songs like "I Did It" or "Just Let Me Ride" in the folds of its melody and rhythm, we're taken aback by how original the new song sounds.

Which brings up the supporting cast. The level of songwriting on this disc is exemplary thanks to John Ward, Vertie Joanne Delapaz (Ms. Jody), Henderson Thigpen, John Cummings, and Leo Johnson. Consequently, the aptly-named I Got The Feeling radiates authentic feeling. Even the ballads in the set possess an urgency that belie their tempo. Witness the humble and endearing hook of "All True Man," which floats by as easily as an afternoon cloud overhead. Ms. Jody's vocal is resplendent throughout.

Ms. Jody's "Zydeco Rodeo" and "Making Love Is Always Better When The Bills Are Paid" also disarm with their easy-going sound and execution, while the stately "I'm Tired Of Being A Secret" constitutes Ms. Jody's latest take on "the sidepiece" theme still obsessing southern soul.

The only overtly derivative song on I GOT THE FEELING is "You Got To Leave Me, Baby," a rock-and-rolling piece of nostalgia with a walking-blues line played (redeemingly) by a traditional piano, which actually sounds unique in a southern soul setting.

If the measure of a great CD is the number of potential hit singles which can be culled from it, I GOT THE FEELING is eligible for greatness, and your Daddy B. Nice looks forward to an enjoyable year discovering which of these songs resonate most with the fans. With this outing Ms. Jody consolidates her claim to being contemporary southern soul's number-one diva.

--Daddy B. Nice

Sample/Buy Ms. Jody's I GOT THE FEELING CD at Amazon.

Sample/Buy Ms. Jody's I GOT THE FEELING CD at iTunes.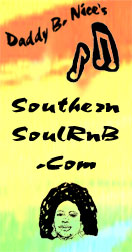 July 18, 2016: TWIN REVIEW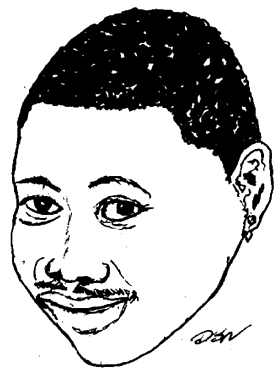 DONNIE RAY: Two Way Love Affair (CDS) Three Stars *** Solid. The artist's fans will enjoy.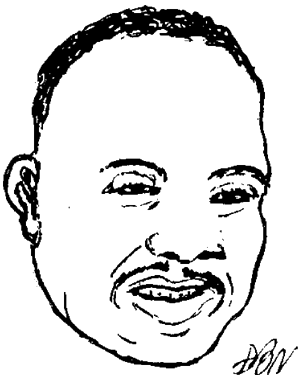 RICKY WHITE: Combination 3: Various Artists (CDS) Three Stars *** Solid. The artists' fans will enjoy.

The arrival of two new Ricky White-produced albums from CDS, Donnie Ray's TWO WAY LOVE AFFAIR and Ricky White's COMBINATION 3: VARIOUS ARTISTS, follows a relative hiatus of a couple of years for the label and a short-lived affiliation with producer Jonathan Burton after the departure in 2011-12 for reasons of health of Carl Marshall.

CDS CEO Dylann DeAnna, who started out with grand intentions of utilizing all live instruments (in the manner of Jackson, Mississippi's Malaco Records in its heyday) soon fell victim to the financial realities. As the years have passed, he's also shown less relish to risk money on marginally-marketable recordings, which--to his credit--he often did in the early years, publishing an unknown Stephanie Pickett, a forgotten Cicero Blake and Stan Mosley, not to mention many artists (Captain Jack Watson, Jody Sticker, Mister Zay, Bobbye Johnson RIP) whose CDS recordings represented their last shots to date.

Meanwhile, Ecko Records, frequently--and often unfairly--criticized for repetitive production under the guidance of CEO John Ward, has soldiered on, maintaining a stable core of veterans with few new additions or exceptions, and pressed a lot more records than CDS over the same time period. The reason all this is relevant is that TWO WAY LOVE AFFAIR marks the defection of Donnie Ray Aldredge from Ecko to CDS.

While being one of the most consistent recording acts on the chitlin' circuit (I count eleven CD's for sale on Ecko Records' Donnie Ray page alone) and unfailingly charismatic and professional with his vocals, Donnie Ray has nevertheless caught "lightning in a bottle" only twice: his early career-making hit, "A Letter To My Baby," first published with Stan and Lenny Lewis' Shreveport-based Suzie Q Records around 2002) and 2011's Ecko-published "Who's Rockin' You?"

Both are great records many artists would "die for," but Donnie Ray was undoubtedly due for a change, and TWO WAY LOVE AFFAIR, packaged in sumptuous red and white cover art, is the result. Headlining both Donnie Ray's new set--the first designated single, released a month ago--and kicking off the third in Ricky White's popular COMBINATION series, is "Pop It, Baby (or "Pop That Thang") It's brassy, it's slick, it's pumped-up on musical steroids, and it may be the biggest miscalculation of Donnie Ray's career.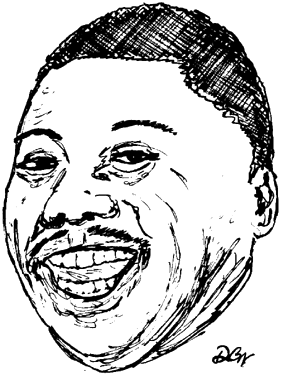 Listen to Donnie Ray singing "Pop It, Baby" on YouTube.

Any vestiges of the "middle ground," the subtly-swinging, rocking-the-cradle sound of Donnie Ray's southern soul oeuvre throughout his Ecko years (including the classics "A Letter To My Baby" and "Who's Rockin' You?"), are blown away by the crater left by Ricky White's nuclear-bomb, throw-in-everything-but-the-kitchen-sink production of "Pop That Thing."

Why am I left unfazed by this, when a Bigg Robb "techno" track never fails to get me moving, and simultaneously still sounds like authentic southern soul? There's something empty or missing at the core of "Pop It Baby," in a way that it's not missing from a similarly dance-'till-you're-senseless tune like Lil' Jimmie's "She Was Twerkin'." Lil' Jimmie sounds authentic. You can visualize the woman he's singing about twerking. "Pop It Baby" is music about music, twice removed from reality. You don't experience reality. You don't see the gal.

It almost seems like the CDS crew--and it's a good one, including longtime background singer Jamonte Black, respected Jackson guitarist Stevie J., and even a saxophonist on one glorious track--is trying to "clean up" southern soul for a northern, urban taste. If "Pop It, Baby" had southern soul timing and modesty, it might be compared to Denise LaSalle's "Snap, Crackle And Pop," but the only thing it has in common with the latter is the title, which so aptly describes its arrangement.

Added to the razzle-dazzle is Ricky White's continued use of programmed horns, a technique that sounded outdated on southern soul records already a decade ago. As a producer, the multi-talented White is so close, yet so far, from taking the next step. The faux horns cheapen--even ruin--the arrangement even when it's trending up, and the solution--piano, guitar, accordion, blues harp, violins (even faux-violins)--is so readily available.

Only listen to "Outside Love Affair," which starts out with a real saxophone (Jesse Primer) and continues with the feathery trills of Stevie J.'s real guitar, and adds texture with some interesting pizzicato violin. Instantly, almost with relief, we're transported to true southern soul territory, and even the limitations of the song and its derivative melody can't dampen the joy the arrangement proffers. And the difference between "Outside Love Affair" and "Pop It, Baby" is illustrative of how little effort it would cost Ricky White to take that next step.

The balance of the album swings between the two extremes of "Pop It Baby" and "Outside Love Affair." "Two Way Love Affair," the title tune, is closer to the reassuring soul of "Outside Love Affair." It's not as good because it's riddled with those long, boring, faux-horn fills and the cheap, quick-popping, faux-horn transitions, but halfway through the song, a beautiful (partly because we haven't heard it before), lower-registered (mute-mimicking) horn sound (programmed, but still okay because different), transforms the song for the better.

"It's Friday" is a tough song with an overpowering, in-your-face bass track that should translate to success. Donnie Ray's vocal is a thing of beauty. He stretches out. But neither Jamonte Black's vocal nor Ricky White's arrangement lend any additional originality to the proceedings.

"Dog House" is a quintessential southern soul vehicle that somehow fails to coalesce, due to the ever-present programmed horns. They're everywhere, distracting and intrusive, although once again, about halfway-through the song, a promising horn fillip (because different) pops up and just as quickly disappears.

The sharp, stinging, opening notes of Stevie J's guitar, so under-utilized on the rest of the album, open "Who's Loving You (Remix)". After the murkiness of the horn programming, it's like a bracing bucket of water in the face. Nevertheless, all "Who's Loving You?" proves is that it wouldn't have been a hit if this had been the original.

More typical are "I Wanna Be Your Man" and "Don't Want To Be Lonely," where you can hear a little Stevie J. guitar, but it's meager--too tentative--and buried at the end of each instrumental phrase by the programmed horns you've heard on every Ricky White-produced album of the last five years.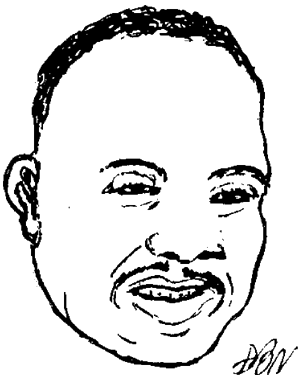 Which brings us to Ricky White's COMBINATION 3: VARIOUS ARTISTS. Say what you will about White, he attracts the talent. T. K. Soul, Vick Allen (both far more sophisticated producers than he, but here they are), Nathaniel Kimble, Vickie Baker (remember her?), in addition to Ghetto Cowboy, Stevie J., Jerry L. (whose "Ooh Wee" with White arranging was a hit) and newcomers Candi Man and Henry Rhoades.

Many of the songs on this eclectic collection come from high-profile stints on chitlin' circuit streaming platforms and the Stations of the Deep South. "Redbone," featuring T.K. Soul doodling with a vocal enhancer while White's mingling vocal rises to a falsetto on the choruses, appeared in 2015.

Ghetto Cowboy's "Main Squeeze" had a modest run on southern soul radio as a "response" song to Big Pokey Bear's wildly popular (and much more authentically-arranged) "My Sidepiece," and "Hit It Again" by Stevie J. made some radio ripples earlier this year.

Vick Allen appears in a Ricky White arrangement for the first time in "Sunshine Lady," and the irony of composer/arrangers as sophisticated as T.K. Soul and Vick Allen submitting themselves to arrangements less sophisticated than they themselves would demand for their own solo albums is not lost on your Daddy B. Nice. "Sunshine Lady" comes off pretty well, but it's closer to a (White-produced) Jerry L. track than anything on Allen's own, far-superior SOUL MUSIC.

Jerry L., by the way, delivers a spectacular vocal on "Let's Chill".

The ascendant Adrena, who just released a break-through CD with all live instruments (see Daddy B. Nice's 5-star review on this page), appears in a Ricky White vehicle, "Good Thang," which in spite of the domestic lyrics sounds like a mellower version of Donnie Ray's "Pop It, Baby" (discussed above). Same song structure, same timing, same arranging motifs, i.e. programmed horns. It doesn't hold a candle to her work on the BETTER DAYS CD.

On the other hand, one of the high points of COMBINATION 3 is White's own "Baby, You're Ready," an impressively-sung ballad with a strong and original arrangement. I think I made it all the way through the song without hearing one single repetitive horn program. All the musical effects are novel--that is, unexpected, as they should be--and the whole song benefits. New sounds, convincing emotion. Suddenly Ricky White is singing with the authenticity of old. Originality is such a big part of being authentic.

Hidden in all this set's talent is the salacious "Come Sit On My Face," lyrically the equivalent of going to the movies and finding your boyfriend's penis in the popcorn bag. But it's Nathaniel Kimble, and its adds a ribald and gritty touch to an otherwise mild-mannered album.

Finally, it's nice to hear Vickie Baker--a true contemporary southern soul pioneer who hasn't lost her touch--whose relaxed vocal takes the edge off White's typically distracting arrangement. And Henry Rhoades delivers an out-of-left-field, funk-tinged number, "Do Me," that inspires an interesting (again, because different and unexpected) White arrangement, in stark contrast to "Let Me Love You," in which White pretty much ruins Candi Man's debut with that horn program he bafflingly loves so much.

Ultimately, COMBINATION 3 succeeds on variety. The far-ranging styles of the artists offset the occasional sameness of the arrangements, as has been the case in COMBINATIONS past. But Ricky White can't continue the try the patience of fans by recycling the same old programmed arrangements indefinitely. Basically, if a fan's not surprised and finally seduced by an arrangement, the song is not and never will be a hit.

The arrogance of producers like Ricky White is that they think the fans are already seduced by their arranging tics and toys. Nothing could be further from the truth. Ricky White could clean out his entire "bag" of arranging tools and be a better producer tomorrow. It's not his talent I question. It's his due diligence.

--Daddy B. Nice

See Daddy B. Nice's accompanying article on "CDS Records" on Daddy B. Nice's Corner.

Sample/Buy Donnie Ray's TWO WAY LOVE AFFAIR CD at iTunes.

Sample/Buy Donnie Ray's TWO WAY LOVE AFFAIR CD at Soul Blues Music.

Sample/Buy Ricky White's COMBINATION 3: VARIOUS ARTISTS CD at Soul Blues Music.

Sample/Buy Ricky White's COMBINATION 3: VARIOUS ARTISTS CD at iTunes.

***********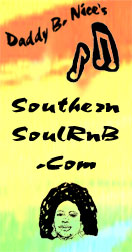 Send product to:
SouthernSoulRnB
P.O. Box 19574
Boulder, Colorado 80308

***********