January 26, 2020: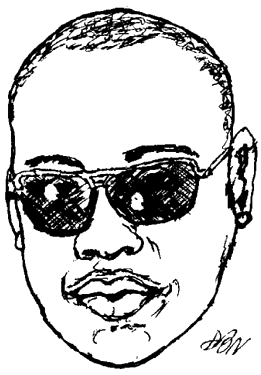 AVAIL HOLLYWOOD: Black Locomotive (Avail Hollywood / AvailMusic-Nlightnrecords). Four Stars **** Distinguished effort. Should please old fans and gain new.
Avail Hollywood's 2019 album Still King marked a major step forward for the unique tenor with the hard-to-define style. Known for his problem-drinking hit singles like "Drinking Again," "Wasted," "Rehab" and "Rehab Ain't Working"--songs that plunged into emotional darkness and resurfaced with a singular soulfulness not heard in quite the same fashion on the southern soul circuit before--the album painted a broader canvas, incorporating domestic joys and sexual pleasures. Not that Hollywood hadn't recorded other themes before ("Club In The Woods," "Fatal Attraction," "Country Road," "A Little Age On It"). But prior to STILL KING those tunes hadn't carried the heft of the drinking songs. Suddenly Hollywood was singing emotionally-convincing material on a wide range of subjects: "Girl, You Bad," "Unbelievable Booty," "Don't Rush" and "DJ Let Me Grind On Her".

Avail's new album, Black Locomotive, continues this remarkable artistic maturation. The two songs that open the album, the punchy, guitar-driven "Box Top Chevy (Deep In The Woods)" and the orchestral-sounding, mid-tempo, lullaby-like "Love Train," are surefire crowd-pleasers and potential hit singles. The latter would have been better served with the album title "Black Locomotive," but that is easily overlooked. Watch for one or both of these tunes on Daddy B. Nice's Top 10 Southern Soul Singles for February 2020. If they're any indication of what's to come, we're in for a marvelous year to come in southern soul.

Listen to Avail Hollywood singing "Box Top Chevy" on YouTube.

Listen to Avail Hollywood singing "Love Train" on YouTube.

Nor does the balance of the set disappoint. The ballads "Stop Playing With My Emotions" and "Temporary Nigga" combine worthy lyrics with first-rate vocals and production. What does Avail Hollywood's "Got To Get It" have in common with another new single by Narvell Echols called "Country Folks Party"? They both share the iconic horn riff (from KC & The Sunshine's Band "Boogie Shoes") used by Floyd Hamberlin to great effect in Nellie "Tiger" Travis's "If I Back It Up".

"This Hit For The Grown Folks" is a novelty tune with nifty special effects including a cartoon-character-like voice over. "The Grass Ain't Greener (But Sometimes)" is a Hollywood ballad with a simple message: Sometimes it is greener. "That Was The Liquor Talking" mines Avail's specialty, the ballad, extracting a surprisingly strong message of apology. The instrumental track and production are sure-handed and impressively distinct. as they are throughout. Finally, "Box Top Chevy (Music Mix)" reprises the opening track with its influences made more prominent: namely Curtis Mayfield's beloved masterpiece, "Diamond In The Back". And like Curtis, we can...

"Just be thankful
For what Avail's got".

--Daddy B. Nice

Listen to all the tracks from Avail Hollywood's new Black Locomotive album on YouTube.

Download all the songs from Avail Hollywood's Black Locomotive album at CD Baby.



Send CD's to Daddy B. Nice, P. O. Box 19574, Boulder, Colorado, 80308 or e-mail to daddybnice@southernsoulrnb.com to be eligible for review on this page.

***********

December 15, 2019: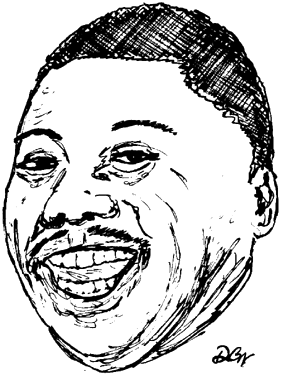 VARIOUS ARTISTS (ECKO): Blues Mix 30: Swing Out Soul (Ecko). Four Stars **** Distinguished effort. Should please old fans and gain new.
Give John Ward and friends at Ecko Records credit for trying something new this time around with their #30--that's right, thirtieth--entry in the Blues Mix series: Swing Out Soul. The first three songs feature remixes of well-known, even iconic, tunes by Donnie Ray ("Who's Rockin' You?"), O.B. Buchana ("Just Cruzin'") and Jaye Hammer ("Making That Booty Roll"). Resistant as one always is to losing the pleasant memories of the original arrangements, the remixes still work. Much of what holds interest is the increased emphasis on bass and percussion, and as the rhythm tracks gel, the remixes take genuine flight.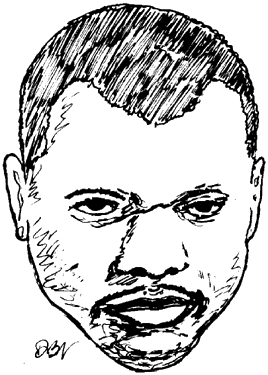 Not as compelling as the originals (which are pretty close to being "classics"), but just as engrossing for their adventurous variation, these three beginning remixes are followed by the best track ("I'm In Love With An Angel") Rick Lawson has released since his recent return to the recording studio, including if not surpassing last year's "I Done Found Your Good Thing". The vocal is confident and assertive, matching the comely melody. And Lawson is followed by another Ecko legend, Ms. Jody, with her new remix of "Still Strokin'". Once again, the percussion is dominant and textured, with a funky, dance-floor edge. In sum, the opening five tracks of this sampler--all previously unreleased--are unequivocally enticing, insuring this CD will not disappoint any southern-soul-inclined, holiday-gift recipient.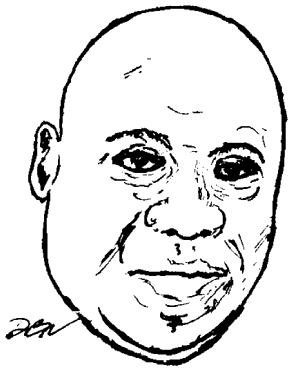 An uncharacteristically bland David Brinston tune ("Here I Go Again")--the only real lapse in power and energy of the entire set--is followed by a rambunctious O.B. Buchana romp ("I Was Searching") complete with giddy backing chorus that sent me back into Buchana's prolific stack of albums doing some searching of my own. (It's from O.B.'s Starting Over album, 2013.) And the next song up, the now-retired, southern soul diva Barbara Carr's "What Kind Of Love?", is just as good if not better, with a vintage tunefulness and vocal mastery that almost takes one aback.

Donnie Ray returns with a steamy-tempo-ed "Southern Soul Blues Slide," while Val McKnight makes her first appearance on the sampler with "Good Loving Will Make Everything All Right". Vivacious Val's strong vocal--every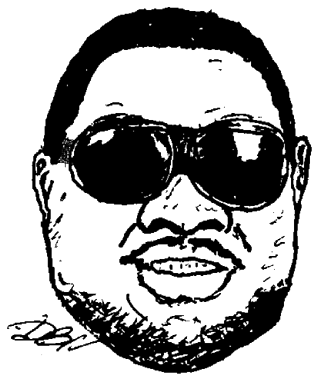 bit as robust as the legendary Carr--reminds us that Ecko the label has possessed and still possesses some of the best blues-singing talent in southern soul. Jaye Hammer pounds that point home with a sledgehammer in "The Mississippi Slide," and the energy doesn't flag a bit with Ms. Jody's "Booty Strut". By the time you get to the end of this compilation, you want to start it all over again. It's all of a piece--dance-able and musically compelling. Even better, every tune is a powerful vocal statement, testifying to the authenticity of the label's artists.

--Daddy B. Nice

Buy Ecko's VARIOUS ARTISTS: Blues Mix 30: Swing Out Soul at Amazon.

Buy Ecko's VARIOUS ARTISTS: Blues Mix 30: Swing Out Soul at Barnes & Noble.

Browse other Ecko Blues Mix samplers in Daddy B. Nice's CD Store.


November 17, 2019:
SLACK: My Music, My Friends: Southern Soul Compilation (SlackTraxx / XLP) Five Stars ***** Can't Miss. Pure Southern Soul Heaven.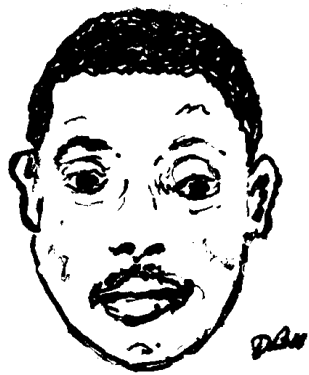 Relegated to behind-the-scenes, producer-composers are the life blood of southern soul music. Floyd Hamberlin (Nellie "Tiger" Travis, Will T.), John Ward (O.B. Buchana, Ms. Jody), Charles "Highway Heavy" Lewis (Pokey Bear, ColdDrank), Christopher "Big Yayo" Mabry (LaMorris Williams, J-Wonn) and Daniel "Beat Flippa" Ross (Jeter Jones, The Louisiana Blues Brothas) are the current heavyweights, taking over from early-century legends like Harrison Calloway, Charles Richard Cason, Senator Jones and Jimmy Lewis. And with the release of Slack's My Music My Friends: Southern Soul Compilation, we can now add another composer/producer to this list of luminaries: Ronald "Slack" Jefferson, 2018's Southern Soul Producer of the Year.

Jefferson produced P2K DaDiddy's remarkable 2018 debut, Welcome To Da Boom Boom Room, in addition to working on Jeter Jones's panoramic Dhis Him and Lady Q's debut, Class 'N Session.

This record hasn't been given the acclaim it's due. I look at the charts just six months after the release and there's not a sign of it, although far less valuable samplers abound. You can put this record on the top shelf with Beat Flippa's I Got the Blues, Vol.1, which pretty much wrote the current "book" on southern soul samplers. Like that much-heralded 2015 compilation, Slack's new Slack: My Music, My Friends not only introduces a raft of worthy new recording artists (along with some stars). It announces the emergence of a true southern soul impresario, from whom we may expect a (hopefully) steady stream of music in his intoxicating style for years to come.

Jefferson doesn't have the hiphop-influenced, instrumental finesse of fellow Louisianans Beat Flippa and Highway Heavy. (They're from Baton Rouge, he's from Shreveport.) Slack has a more casual and/or modest (some might say traditional) style befitting Memphis's Ward or Chicago's Hamberlin. He's not going to wow you with technique--just get the message across in the most accessible and mesmerizing way.

Slack's love for melody is his biggest strength. Indeed, he sometimes errs a little too much on the popular--that is, the "pop" side--of composition, as in one of a couple of songs he performs himself, "Don't Cry," which verges on the sentimental. Of course, Slack isn't his own best interpreter. In the hands of any of the powerful singers gathered together on this set, the tune's impact would be magnified and perhaps transformed into a gritty anthem.

But make no mistake...Melody rules. Hooks rule. Slack's colleagues would kill for some of these melodies and hooks. Just reading a list of the compilation's nineteen--yes, nineteen, no filler--songs is to recognize some of the most familiar and enjoyable sounds from this past summer's playlists:

Listen to all the songs from Slack's MY MUSIC, MY FRIENDS on YouTube.

Consistently musical, with a variety that holds your attention, the sampler gets better and better the more you play it. The songs benefit from the surrounding quality, too. Here's a necessarily brief snapshot of the album's sprawling content:

"That Thang"---Volton Wright

This opening track is representative of the whole album--casual, accessible, catchy,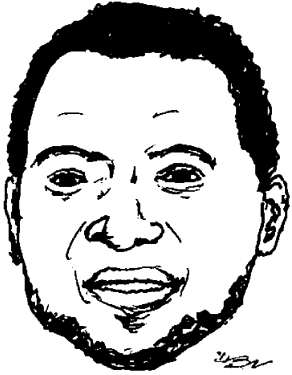 unsophisticated. It doesn't bowl you over; it's just steady rocking in the best southern soul sense.

"We Came To Party"---Jeter Jones

In Jeter's recent, understated style ("Black Horse," etc.), this is Jeter Jones at the top of his game.

"Got To Find Me A Lover"---Malcom Allen

Written and sung by a great new vocalist. Think Stan Mosley. The verses roll along, ending in choruses in which Allen riffs responsively to a female background singer.

"Teach You How To Love Me"---Crystal Thomas

All Crystal really needs to do to become a
dominant, first-rank, southern soul vocalist is simply record more songs.

"Just Another Day"---P2K

More easy-going, melodic southern soul. No one keeps it as simple and informal as the charm-master, Keith "P2K" Taylor.

"Country Party"---DJ Wildman Tim

Everyone on this album knows their southern soul. As the pre-song drop says, "We're about to go to the juke joint, the hole in the wall, the sugar shack, the place called Annie Mae's." Great bass line.

"It's A Mule"---R.T. Taylor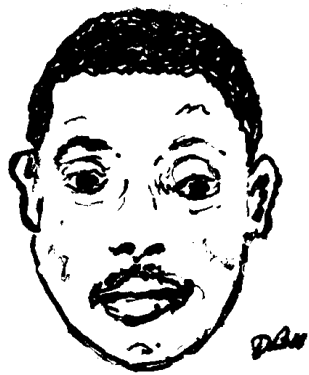 In a set spilling over with hit singles, this may be the most durable single of all. "It's not no goddamned pony / It's a mule." Another notable new vocalist.

"It's Your Day"---Slack

A stepping song transformed into a romantic aria.

"All The Way Lover"---Ci Kelly

Kelly is a female artist with an urban r&b/jazz pedigree, and the tune successfully combines funk elements with a show-tune gloss.

"I Wanna Know"---Luziana Will

The singer has a novelty-song approach, talking more than singing, and (along the way) referencing Frankie Beverly, Pokey Bear, Marvin Gaye, Sir Charles Jones and more.

"Funky Blues"---DJ Wildman Tim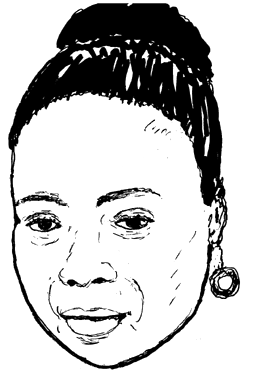 It's really a novelty song with a nursery-rhyme simplicity, terrific melody line and slinky/funky rhythm track.

"What You Looking For"---Luziana Will feat. Crystal Thomas

Luziana Will has a nasal twang that's authentically rural. Crystal Thomas brings utter credibility to this duet focused on Wilson Meadow's iconic "Still My Love".

"Love Don't Live In This House"---Tha Don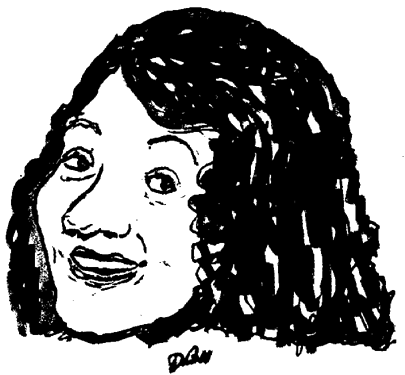 Introspective ballad filled with sadness and regret.

"Hoe To A Husband"---Summer Wolfe

One of the young diva's best songs yet. Beautiful melody. The verses roll out with skill and charm.

"Don't Cry"---Slack feat. Dee Shepherd

(Referenced above.)

"I Never Thought"---Who Am I
"Over Now"---Tony Sullivan
"Gave My Heart To The Wrong Man"--Tanji Emmeni
"Change Gone Come"---Franky Vocals

If there is a fallow section in this bounteous collection, it is probably the last few tracks (including the four songs above). They're not terrible projects; in fact, they're not even poor and generic enough to be labeled "filler". However, these culminating tracks don't shimmer and shine with identity and charisma, as do the almost two albums worth of material that precedes. The reprise of Sam Cook's "A Change Is Gonna Come" is done acapella, and although it might seem presumptuous on an ordinary sampler, on this set it seems apt and even perfect, like a reminder of the inspiration that generated this explosion of talent and tunefulness. Put another way, this album has earned the right to cover Sam Cooke's signature song. Slack: My Music, My Friends is by far the best southern soul sampler of 2019.

--Daddy B. Nice

Buy SLACK: MY MUSIC, MY FRIENDS SOUTHERN SOUL COMPILATION at Amazon.

See Daddy B. Nice's Artist Guide to Ronald "Slack" Jefferson.




Send CD's to Daddy B. Nice, P. O. Box 19574, Boulder, Colorado, 80308 or e-mail to daddybnice@southernsoulrnb.com to be eligible for review on this page.

***********

October 20, 2019:
VARIOUS ARTISTS (ECKO): Blues Mix Vol. 29: Grown & Sexy Soul. Two Stars ** Dubious. Not much here.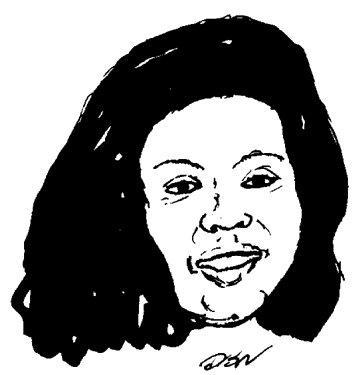 Ecko Records' newest compilation, Blues Mix Vol. 29: Grown And Sexy Soul, doesn't quite live up to the Memphis indie label's predecessors, Blues Mix 27: Ultimate Soul Blues and Blues Mix 28: Party Soul Blues, which gained 4-star and 3-star rankings respectively, and your Daddy B. Nice is torn between congratulating Ecko for being the last-man-standing among southern soul labels, a stalwart and priceless resource to the southern soul community, or chiding Ecko for compiling a sampler that doesn't put the most exciting face on southern soul--that may cause newcomers to shake their heads and say, "Not much to it."

The new set begins auspiciously with the return to recording of one of the company's earliest stars and one of the most distinctive female vocalists in southern souldom, Sheba Potts-Wright, with her new single "So Damn Good." All about appreciating a man, the lead track is garnering airplay across the Stations of the Deep South. "So Damn Good" segues into another interesting new single, "You Need A Real Man," a fresh, mid-tempo offering from a new vocalist named Melvino, who sounds a little like southern soul crooner Andre' Lee.

But just when you think the album is about to launch into southern soul heaven, or parts near-abouts, not unlike the great material in Blues Mix 27: Ultimate Soul Blues, the compilation takes a nosedive.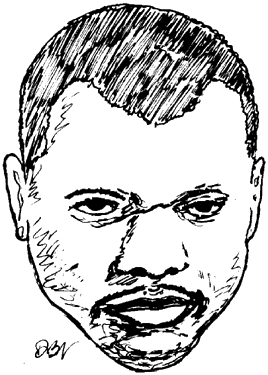 As a young man Rick Lawson flashed much potential, then left the music scene for about a decade before returning with a remake of Terry Wright's "I Done Lost My Good Thang". Lawson's "I Done Found Your Good Thang" was "middling"--it had a run on the radio--but it never came close to matching the inspiration evident already in the opening bars of Terry Wright's original. Here Rick tries reworking the "sidepiece" concept made famous by The Louisiana Blues Brothas with similar, "middling" results, never coming close to Pokey Bear's intensity.

Listen to Rick Lawson singing "He's Got to Be a Fool to Leave a Woman Like You" on YouTube.

And it's the same for a long list of the set's material. "Finders Keepers" (singer/songwriter Gerod Rayburn, one of Ecko's "house" composers), "It Was A House Until You Made it A Home" (the late Johnnie Tayor disciple Bill Coday), "Take Me Back" (one of David Brinston's more forgettable tracks) and "Two Places At The Same Time" (by Donnie Ray Aldredge, who has been hard-pressed to duplicate the charm and energy of his early hits) feature familiar phrases and sorry-ass licks. There's nothing to get excited about.

Val McKnight is represented by the one-dimensional, almost soldierly-like "Stroke That Cat". Ms. Jody doesn't fare much better with her lone offering, "I Needed That," one of the thinnest tracks ever produced at Ecko. Of course, it doesn't help that your Daddy B. Nice has been listening (with jaw dropped open) to the live bass and percussion (not to mention guitar and horns) on Bobby Rush's "Hey Hey Bobby Rush" from his new Sitting On Top Of The Blues album. I've always defended southern soul's programmers for various musical reasons too complex to go into now, but it's harder to defend them (or listen) when the material is less than original.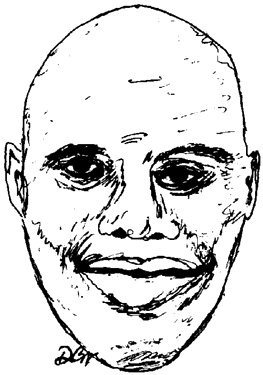 Even the great O.B. Buchana is represented by one of his limpest and most sentimental ballads, "Just Because He's Good To You". It's not a bad song. It would even sound good--real good--within the musical tapestry of a set packed with even finer songs. But it's not; it stands "naked," in all its beauty and, yes, wrinkles and warts.

I praised the original on the last sampler. This time around I can't stand "Kitty Kat Tamer (Remix)" by Lee Gibbs. It doesn't hold up; now it sounds like a commercial. Go figure. All I know is I want a divorce from Gibbs so I can go back to Billy "Soul" Bonds and "Scat Cat, Here Kitty Kitty"..

There is one song that has that infectious "hit"-like vibe: "Here In The South (Remix)" by John Cummings. This is also a remix, but one many years older, and many musical increments better. Suddenly you want to get off your ass and dance. Imagine if the sampler began with this song and only got better! So I'd recommend downloading the three songs I've given a thumbs up--"Here In The South (Remix)," "So Damn Good" and "You Need A Real Man"--adding a couple of songs accounting for taste--rather than buying the whole album.

Once again, thanks to Ecko Records for just "being there". They are a southern soul institution and their absence would leave a gaping black hole in contemporary southern soul. But with power (is that an exaggeration?) comes responsibility, "representing" for this musical world of which "the little Memphis label that could" is so instrumental a part. Ecko could start by releasing the very "best of the best" material by their ample and historic roster of artists on these samplers (along with any new singles being featured) not--as sometimes seems to be the case now--the crumbs and curiosities that appeal only to the few, the cognoscenti. And even if these songs--these "classics"--have been released many times before. People have short memories. Audiences are changing. And always, with each sampler, asking the question, "Are we showcasing southern soul in its most powerful (i.e. commercially attractive) form?"

--Daddy B. Nice

Buy Ecko's Blues Mix Vol. 29: Grown And Sexy Soul at Amazon.

Buy Ecko's Blues Mix Vol. 29: Grown And Sexy Soul at Apple.

Listen to all the tracks from Blues Mix 29: Grown and Sexy Soul on YouTube.




Send CD's to Daddy B. Nice, P. O. Box 19574, Boulder, Colorado, 80308 or e-mail to daddybnice@southernsoulrnb.com to be eligible for review on this page.

***********





***********

September 22, 2019: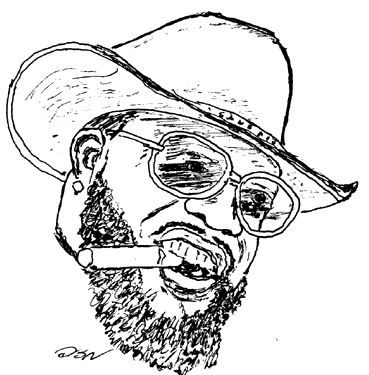 Big Ro Williams: Shot House (Big Ro Williams / CD Baby). Three Stars *** Solid. The artists' fans will enjoy.
He's Birmingham, Alabama's claim to southern soul fame (after the "king," Sir Charles Jones, that is), and Big Ro Williams' song "Sweet Sexy Southern Girl" begins with a pure synth-disco instrumental track. You wouldn't know it was a southern soul tune through the first sixteen bars. Then Big Ro comes in, accompanied by a smoky organ (and later female background, and even later programmed strings), and it's transformed into a blues vehicle--a singular southern soul single. The song has everything: melody, groove, lyrics and atmosphere, but it's the infusion of the synth-disco elements meshing perfectly with Ro's rough-hewn vocals that lend the song its credence. Two opposites collide and uniqueness is found.

Listen to Big Ro Williams singing "Sweet Sexy Southern Girl" on YouTube.

Five years ago, "Sweet Sexy Southern Girl"--along with Big Ro's signature song, the even funkier "Good Love Muscle"--made Big Ro Williams a new name to be reckoned with in southern soul music. "Good Love Muscle" boasts one of the most original rhythm tracks of the decade, and Big Ro' was born to sing it. Unfortunately, neither "Good Love Muscle" or "Sweet Sexy Southern Girl" (collected in the five-song EP Good Muscle, 2013), is in danger of being eclipsed by any of the songs in Big Ro's most recent collection, Shot House, Ro's second southern soul release, and a full LP. The songs are party-ready, as Ro' himself promises, but they all seem to lack one or another of the qualities that make "Good Muscle" and "Sweet Sexy Southern Girl" so durable. And since the release date for Shot House was three years ago, we also have the historical record, which was lukewarm.

"Hog Status" probably comes the closest to "Good Love Muscle" and "Sweet Sexy Southern Girl". It has atmosphere, an edgy groove and good vocal, but it lacks melody. And what is "hog status"? "Hog status" is repeated constantly over a timeworn funk phrase, but the concept just doesn't catch on--in fact, it doesn't really register on initial listenings, making the lyrics (and the title itself) obscure. Like "Thiyow" (to be discussed momentarily), Big Ro employs a special vocabulary, obscure even by chitlin' circuit standards. Why not make the lyrics and titles (and the whole CD in general) more accessible?

Like "Hog Status," the title track "Shot House" follows the "Good Muscle" template--and that's a good thing. These songs play to Big Ro's strengths: his vocals, and specifically his country-boy robustness. "Shot House" percolates along on a brisk rhythm track, and it may keep people dancing, but in the end it too falls short for lack of anything musically memorable.

"Thiyow" has arguably the best chorus of any of the songs on SHOT HOUSE, and arguably the niftiest hook."Thiyow" sounds like "fire". And the lyrics even say, "You've got that fire." It should be a hit, and historically it should have been a hit, but it isn't and it wasn't. I've always loved good nonsense and nursery-rhyme take-offs in songs, but I wonder if even well-disposed fans couldn't relate to the title "Thiyow" (or whatever it meant). Put another way, in playing it coy with an obscure title to a coterie of insiders, did Roosevelt miss out on the larger audience "Thiyow" had the potential to reach?

By the time Ro' gets to "Good For The Gander," the instrumental tracks have been pared down to a conventional, four-piece background. Strong bass lines have been important throughout, but here, without much else (female background, voice-overs, novelty sounds), Ro's vocals have nothing to work against for contrast. The result is derivative and commonplace, which can also be said for Ro's gospel-like "It's Real," and one of his rare ballads, "Sexy Lady," which sounds at best like a Ricky White out-take. Ditto for songs like "Soul Stroll" and "Old School Party," which are a smidgen above cover-band status.

With the exception of his inimitable "Good Love Muscle" and "Sweet Sexy Southern Girl," which already stand on the southern soul "classics" shelf, Big Roosevelt Williams has a ways to go. More original material and more creative production are a must. That's the only way he is going to stand out from the pack. Imagine Big Ro's vocal huskiness in a Highway Heavy project such as last year's Highway Heavy/Johnny James collaborations ("Sweet Dick Johnny," etc.). Compared to those Baton Rouge dudes, Big Ro' is playing it bland and safe.

In my review of Williams' debut EP, Good Muscle Love, I wrote:

Big Ro touts a refreshing, "bad-boy" perspective in short supply as southern soul's stars have increasingly gained celebrity and a newfound decorum. "Good Love Muscle" looks straight back to Clarence Carter's "Strokin'" and other southern soul anthems too libidinous for radio, with a hugely entertaining rhythm section, wild lyrics and a big husky voice befitting the message.

Shot House, although competent, doesn't live up to that billing.

--Daddy B. Nice

Buy Big Ro Williams' SHOT HOUSE CD at CD Baby.

Listen to all the tracks from Big Ro' Williams SHOT HOUSE CD on YouTube.

See Daddy B. Nice's Artist Guide to Big Ro Williams.



Send CD's to Daddy B. Nice, P. O. Box 19574, Boulder, Colorado, 80308 to be eligible for review on this page.

***********

September 10, 2019: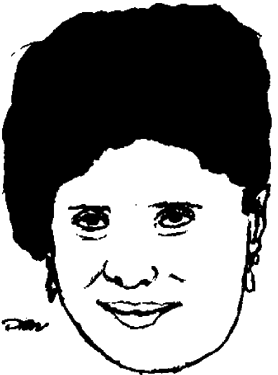 MS. JODY: Get It! Get It! (Ecko). Four Stars **** Distinguished effort. Should please old fans and gain new.
Ms. Jody's new album GET IT! GET IT! is not spectacular. Far from it--it's almost the opposite, fairly formulaic and modest. Ms. Jody stays within certain thematic, technical and even emotional bounds, never over-reaching or stepping outside her proven brand. Well, that's with one exception: "Got To Make A Change," a percolating funk vehicle with a rare (for Ms. Jody) political message in which:

"The teachers are packing pistols,
And the babies are shooting guns."

But this throwback to Mayfield/Gaye social commentary (which Ms. Jody co-wrote) is quickly caught up in the big muddy current of Ms. Jody's usual themes. "It Feels Good To Me" is this album's "Your Dog Is Killing My Cat," right down to the programmed string backing track, seemingly a requisite groove for any Ms. Jody album.

Ditto variations on Ms. Jody's Thing, Thang & Bootie Slide. The familiar "Doin' The Electric Slide (Remix)" was first published earlier this year as the lead-off tune on Ecko's sampler, Blues Mix Vol. 28: Dance Party Soul, reviewed elsewhere on this page.

"You Can Ride"--not to be confused with Ms. Jody's classic, "Just Let Me Ride"--is this album's version of the slow and roiling, bass-hooky "Don't Back Up On It". I was impressed by the strength and precision of Ms. Jody's vocal on this otherwise pedestrian track--the first on the set--and it's a preview of the vocal acuity Ms. Jody lavishes on all of these "modest" compositions.

"Turn It On" seems inconsequential fluff on first listen but gathers depth and durability on subsequent listens, reminding one a little of the rolling, rhythmic fascination of Tucka's "Big Train" and much of his Working With The Feeling album in general. Ms. Jody, of course, has a lighter touch, and where she excels is in the classic southern soul, mid-tempo range hinted at by "Turn It On".

I was in the shower the first time I heard "Get It! Get It!" booming out of my stereo speakers from another room, and I was instantly enthralled by Ms. Jody's vocal on the verses. I couldn't hear the zydeco instrumental track over the sound of the water rushing over my head, and presumed she was singing over a southern soul instrumental track.

"I went down to Louisiana, y'all,
Just to hang out..."

Later, when I heard the song again, I liked it even more for all its cajun trappings, but I was equally elated that in my shower version of the song, it could just as well have been a southern soul or blues vehicle with a John Ward guitar hook. (Actually, there is a guitar transition towards the end of the song.)

The album reaches its satisfying center, if not its zenith, with three or four mid-tempo tunes which in no way could be called sensational or worthy of hit-single status. Yet songs like "I Done Found My Good Thang Too," "Haters Gonna Be Hatin'" and "Bedroom Fun" display Ms. Jody's reticence and calmness in the best possible light. Which is to say GET IT! GET IT! simultaneously celebrates the joys of sex and the pleasures of domesticity, uniting the two in a comely and natural pairing which may seem strange to the young but makes perfect sense for southern soul's grown folks. And although typically understated, pleasant and even simplistic, "(I Need) A Man Like That," a John Cummings/John Ward composition, steals the show, epitomizing Ms. Jody's country sensuality and charm.

"My girlfriend Sam
Has a man
Who's always doing
Everything he can
To make her feel good
In every way.
He caters to her
Both night and day.

My next-door neighbor,
Her name is Grace,
Every time you see her,
There's a smile on her face.
She said this man of mine,
If you only knew,
You would have a smile
On your face, too."

--Daddy B. Nice

Listen to all the tracks from Ms. Jody's new GET IT! GET IT! album on You Tube.

Buy Ms. Jody's new GET IT! GET IT! CD at Apple.

Buy Ms. Jody's new, Bargain-Priced GET IT! GET IT! CD at Target.



Send CD's to Daddy B. Nice, P. O. Box 19574, Boulder, Colorado, 80308 or e-mail to daddybnice@southernsoulrnb.com to be eligible for review on this page.

***********




TABLE OF CONTENTS


Avail Hollywood, Black Locomotive, 1-26-20

Various Artists (Ecko), Blues Mix 30: Swing Out Soul, 12-16-19

Slack, My Music, My Friends: Southern Soul Compilation (11-17-19)

Various Artists (Ecko), Blues Mix 29: Grown And Sexy Soul, 10-20-19

Big Ro Williams, Shot House, 9-22-19

Ms. Jody, Get It! Get It!, 9-10-19

********



RECENTLY REVIEWED:

Big G, Let's Party, 8-15-19 (Scroll down this column.)

El' Willie, El' 19 Smooth as Silk, 8-4-19 (Scroll down this column.)

Various Artists, Blues Mix 28, Dance Party Soul, 7-7-19 (Scroll down this column.)

2 Buck Chuck, Sugar Daddy EP, 6-23-19 (Scroll down this column.)

J. Red The Nephew, Platinum Soul, 5-27-19 (Contained in the J. Red The Nephew Artist Guide. Click link.)

O.B. Buchana, Face Down, 5-12-19 (Contained in the O.B. Buchana Artist Guide. Click link.)

*********

Rating Guide:

Five Stars ***** Can't miss. Pure Southern Soul heaven.

Four Stars **** Distinguished effort. Should please old fans and gain new.

Three Stars *** Solid. The artist's fans will enjoy.

Two Stars ** Dubious. Not much here.

One Star * A disappointment. Avoid.

********
Send CD's to Daddy B. Nice, P. O. Box 19574, Boulder, Colorado, 80308 to be eligible for review on this page. Or... E-mail daddybnice@southernsoulrnb.com

********

**********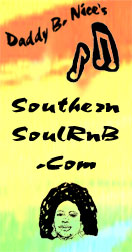 *********

August 25, 2019: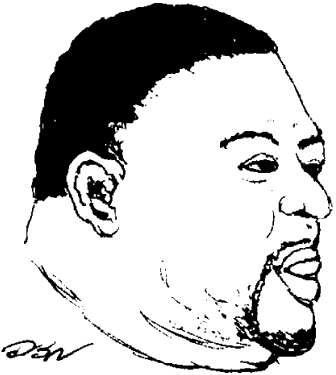 BIG G: Let's Party (Stone River Records)
Three Stars *** Solid. The artist's fans will enjoy.

Without fail, my youngest brother (same mother, seventeen years my junior) sends out a "Song Of The Day" e-mail to the extended family, and once a month your Daddy B. Nice "subs," usually picking a southern soul song in which to indoctrinate the recalcitrant family (not a typical southern soul audience) in the southern soul genre. This month I sent out Big G's "I'd Go Back" from his latest album, Let's Party, with the following explanation:

"Here is a song from a CD I'm reviewing this week. The artist is Big G. from North Carolina. Unlike most southern soul artists, he uses all live instruments in his recordings. He's on the borderline with country, bluegrass, and Americana. The song is "I'd Go Back". I like this stanza's lyrics:"

Living down in a small town,
Everyone knows your name.
If you ever do something wrong in your life,
It'll always bring you shame.

Listen to Big G singing "I'd Go Back" on YouTube.

You know how families are; you're lucky if you get any reaction, especially with a new song, and when you do it's usually unanticipated or off-the-wall. Vintage tunes--the ones that bring back memories--are the most popular, so I wasn't expecting much response from the family, even though we all grew up in a small town. However, Big G drew reaction. First, one sister commented on the coincidence that the song went out a year to the day after our beloved mother died. My song-of-the-day brother responded, "I liked your selection today from Big G. I may have to give it another listen." (High praise from him.) A first cousin chimed in with a thumbs-up, and another sister wrote back: "A good song, and touching lyrics! That's where my mother had me. (Another lyric from the song.) Thank you!"

I report this anecdote because it dovetails with a theme I was already considering for this review: namely, that Big G really does come close to being a crossover artist (via Americana and Bluegrass.). He never gets profane or outrageous--the bane of many conservative and religious people such as my family--and his music doesn't sound as strange as most southern soul music does to uninitiated ears. G's vocal style (which I once compared to bygone folksinger Burl Ives) and his live instrumental tracks also place his music closer to the Americana genre (remember, that's the category in which William Bell won his Grammy), and if Big G ever makes inroads with the college radio/National Public Radio/FM-friendly music market, he could cross over with financial windfalls.

In a profile of Big G written for Living Blues Magazine, writer Noah Schaffer recounts Big G's and (producer/promoter) Cynthia Vaughn's consternation at Big G's being excluded from an R&B festival in Virginia they themselves had started.

Vaughn noticed a paucity of southern soul venues in the region south of Richmond--and that Big G was invariably excluded from the lineups of outdoor Richmond events that book R&B groups, like the Second Street and Richmond Folk Festivals. So, Stone River launched the Father's Day Blues Festival in Crewe, Virginia...The event has featured artists like Kenne' Wayne, Jeff Floyd and Joe Tex III. Despite always having a peaceful audience, Big G and Vaughn were stunned when they were denied a permit to use the Crewe pavilion this year. Adding to the sting was that events targeted at white audiences were allowed to continue.

Well, that's not surprising. For "events targeted at white audiences," read mid-twentieth-century electric blues, the only blues with which the great majority of the white audience is familiar. And it's not surprising because in the southern soul geography, Virginia is a "frontier," an outlier. It's not the Delta, where southern soul music is insulated and where every small town and mid-sized city (even the capital of Jackson, Mississippi seems like a county seat to travelers from the North) is seeped in southern soul culture.

In Virginia, on the old Mason-Dixon line, you have a Tower of Babel of life styles and cultures, from small rural towns such as Big G (aka George Staten) grew up in, to the bedroom communities of the richest cache of urban-oriented lawyers feeding at the national trough in all of America. You have music fans who can't differentiate Big G among Shuggie Otis, Swamp Dogg, Al Green or Lionel Richie. In this confusing musical potpourri it's no wonder Big G (while identifying himself as a southern soul artist) sounds so different from most southern soul artists, and it's no wonder that G finds himself beset on every side by musical competition, genres and audiences of bewildering variety.

Big G himself is not confused. In the title track to the new disc, "Let's Party," he proudly invites "all you southern soul fans" to join him in his virtual Saturday night club setting and he rejoices at all the "southern soul fans everywhere". "Let's Party" may have been intended as a showcase track, but it--or at least this version, with its simple chords, lackadaisical tempo and familiar delivery--falls short. The error may be letting the jazzy saxophone take the lead on the entire instrumental track when something more forceful--a good, blazing, lead guitar hook, for a change--is called for to slam the song home. If there is an over-riding flaw to Let's Party as an album, it's the lack of a memorable song with the soulfulness and musicality of "You're Not The Only One" and, to a lesser extent, "I Need Your Love (Remix)" from Big G's last album, Lonely Tears.

The most interesting tunes from this new set are the aforementioned "I'd Go Back" and the old man/sugar-daddy vs. younger woman/gold-digger dichotomy of "That Young Thang," which has that novelty-song thing going for it in the same way G's biggest hit, "Last Paycheck" did. Indeed, "That Young Thang" simulates the same chords, tempo and even vocal approach (utilizing talking/rapping) as "Last Paycheck". Big G should take note, because every hit song from an unknown or little-known genre, going back from contemporary southern soul (Bishop Bullwinkle's "Hell Naw To The Naw Naw," Theodis Ealey's "Stand Up In It," etc.) to early "race" music (Cab Calloway, etc.), r&b and rock and roll has been labeled a "novelty song".

Technically, Let's Party is pristine. G's vocals are mostly superb, the background tracks lend much-needed texture, and the ubiquitous live saxophone fills and other live instruments are refreshing to hear in a southern soul context. There's something about live percussion that can't be replicated in programming. With live drums there is an anticipation, a Waiting-for-Godot like tension, as if the next bar might be tweaked with a slight hesitation, a flourish or other musical surprise, or as if the next bar might (or might not) even be played.

This works especially well in songs like "Personality," which sounds like Big G has been listening to some vintage Barbara Lewis, and "Loving," a cradle-rocking-tempo-ed ballad. Another ballad, "Give Me Back My Heart," with its strong Big G lead vocal and "hoo-hoo," owl-like, female background track, is especially poignant. The tune shimmers with G's trademark strength and authenticity.

But in spite of the good, solid music on the CD, the nagging question for longtime Big G fans will be the lack of much of anything musically new or surprising. Songs like "Freaky Groove," "What You Mean To Me" and "Beauty Queen" sound way too familiar. The disc may actually hold more pleasure for fans new to the artist.

Cynthia Vaughn, in the Living Blues article quoted above, recounts how back in the day Big G wanted to release a new album every six months. She convinced G to release no more than one new set a year, but even that pace is a torrid one for a solo singer/songwriter unaffiliated with any label--second only to John Ward's flagship artists (O.B. Buchana, Ms. Jody, etc.) at Ecko Records, who have their own perennial issues with fresh, non-derivative material--and John Ward relies on collaborators, something Big G to this point has not. Big G will have to surpass the songwriting limits of this CD and add more variety and novelty to his production in order to take his artistry to an even higher level. Perhaps he needs to slow down, step back and take the long view: take in the mountain vistas with their gleaming white, snow-covered peaks beckoning his art, not just the foothills where he is safely and securely ensconced as a southern soul institution.

--Daddy B. Nice

Listen to all the tracks from Big G's New LET'S PARTY album on YouTube.

Buy Big G's new LET'S PARTY album at CD Baby.

Read Daddy B. Nice's "Big G: New Album Alert!"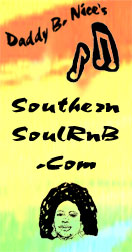 August 4, 2019: WHAT ABOUT EL' WILLIE?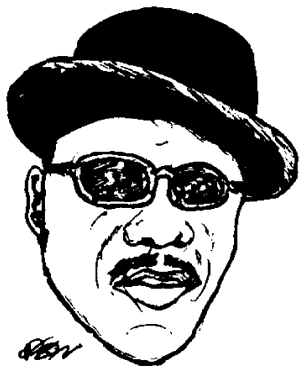 EL' WILLIE: El' 19 Smooth as Silk (William Travis Jr./Twilight Records) Two Stars ** Dubious. Not much here.

In the movie What About Bob?, Bill Murray plays an obsessive-compulsive neurotic named "Bob" who can't survive without his psychotherapist, "Dr. Leo," played by Richard Dreyfuss. The simultaneously needy and cunning Murray tracks the successful but fatally self-absorbed Dreyfuss to his lakeside home, where he's on summer vacation with his family, the squeaky, mild-mannered Julie Hagerty and their two kids. When Bob befriends, charms and disarms his family, Dreyfuss becomes apoplectic (he'll later be driven insane), throwing Murray out of the house, and when the family reacts with sympathy, chiding Dr. Leo for making him go away, Dreyfuss screams, "Go away? He didn't go away! He'll never go away!" He strides to the front door and swings it open, and sure enough, there's Bob, standing with his nose pressed against the screen, and Dreyfuss, having submitted the incriminating evidence, slams it shut.

El' Willie's new CD, El' 19 Smooth as Silk, will evoke a comparable response from your average southern soul fan. What are we going to do about El' Willie? I say that tongue-in-cheek, because--like "Bob"--we know he's never going to go away.

El Willie's musical claim to fame is writing, or co-writing (under his given name, William Travis) "Stand Up In It" for Theodis Ealey, but he has also been recording and performing since the early days of the century. In the first year Daddy B. Nice began charting southern soul singles (2006-07, pre-YouTube-music-video-links), El' Willie made the chart with the beguiling ballad, "You Got Me Where You Want Me," and he's been churning out self-produced, solo LP's ever since. A few have been good; most have been bad. None made a blip on the sales charts, none were played on your favorite Saturday-afternoon southern soul shows, and none qualified as southern soul music.

How then, you may ask, has Willie managed to parlay a career recording easy listening music--"smooth as silk" (to borrow from the present set's title)--the kind of music you're more likely to hear in an elevator than a club--into a more or less permanent niche in the southern soul market? The answer is he's like "Bob": persistent, personable, and he never, ever goes away.

I have been occasionally smitten. El' Willie is a fine-timbred vocalist and and an unflagging writer, and over the years he's become a better-than-middlin' if narrowly-focused producer. I'll never forget a particularly stressful family reunion in the old river town of St. Joseph, Missouri when I would go back to the solitude of my hotel room and bask in the peacefulness of El's The Game Changer, with its supple melodies and organ tremelos--as relaxing as a lap-cat's steady purring.

But none of this really excuses the fact that Willie wants to have it both ways, piggy-backing on the southern soul audience (and jostling for reviews) while stubbornly snubbing southern soul's traditions and conventions. In El' 19 Smooth as Silk, for example, there is a grand total of three songs that a southern soul fan might conceivably hang his or her hat on: "Sunshine Lady," "Elmo's Soul Cafe" and El' Willie's Block Party". And yet, musically speaking, "Sunshine Lady" has absolutely nothing in common with Latimore, "Elmo's Soul Cafe" has nothing in common with Little Milton, and "El' Willie's Block Party" has nothing in common with Chuck Brown. Not only does El' Willie have no connection to these artists; he's not even in the same ballpark. It's like an athlete brazenly wearing a team uniform despite refusing to show up for practice or play on the team.

So unless you're interested in lyrics like "Hello sunshine / Good-bye rain," unless you're interested in love songs constructed with every lame pick-up line you've ever heard, unless you're interested in music you might want to put on Sunday morning before going to church, unless you're burned out on southern soul from the weekend before and you're in need of a Zanax-like comedown, you're better off passing on El' Willie's El' 19 Smooth as Silk.

El's the Game Changer, but I know he's not going to change HIS game, just as I know he will be back next year with yet another album of laid-back lounge jazz; just as I know that album will consist of not eight quality tracks but sixteen mediocre tracks; just as I know El' will be writing me a long letter (which I'll dutifully publish) defending his music from my hostile (sorry, don't mean it that way) review, reiterating that he's living the cool life and he's taking the higher ground. But El' Willie, at some point, does have to take some responsibility for the music he's making. After all, this is--as so many artists have taken to calling it in thank-you letters to your Daddy B. Nice--a "southern soul platform". That's the way it is, and that's the way it's going to be.

--Daddy B. Nice

Buy El' Willie's new EL' 19 SMOOTH AS SILK album at CD Baby.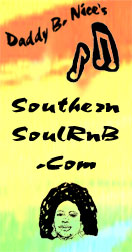 July 7, 2019: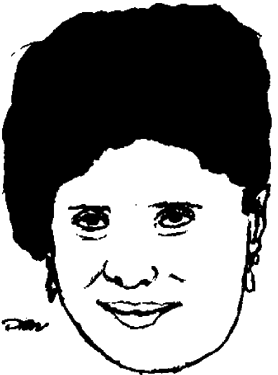 Various Artists: Blues Mix 28, Dance Party Soul (Ecko). Three Stars *** Solid. The artists' fans will enjoy.

When I went to YouTube to gather music links and codes for the readers of this review, I found that the set opener, Ms. Jody's "Doin' The Electric Slide," was missing, and while I had been mildly entertained by Ms. Jody's take on the Johnnie Taylor classic while previously listening to the promotional hard copy, I perked up in pleasant surprise on hearing unknown artist KT's "Kitty Kat Tamer" begin the YouTube sequence instead. It was as if I had never heard the track before. It was like someone doing Billy "Soul" Bonds with a very different voice. Based on the prototypically southern-soul bass line from the Staple Singers' "Do It Again" (as well as The Love Doctor's "Slow Roll It" written by Charles Jones), this mid-tempo eulogy to "kitties" ("pussies"--blush--to the uninitiated) personifies the loosey-goosey charm of Blues Mix 28. As long as you're not too persnickety, this newest entry in the Ecko Records' Blues Mix series is a passable and always welcome party-music record.

The collection isn't intended as much for frenetic dancing as it is for slow-moving steppin' and party chatter, a festive atmosphere reinforced by David Brinston's laid-back "Club Booty," although the pace picks up with a head-turning remix of Jaye Hammer's signature groove, "I Ain't Leaving Mississippi," in which Hammer's strong vocal is warped (and the original soulfulness lost) by bizarre vocal-enhancing and a hard-edged instrumental track, similar to when a young Bigg Robb did an unfortunately hard-edged funk version of Mel Waiters' "Hole In The Wall".

No such robotic makeovers for Donnie Ray, however, who appears in all his original vocal glory on "Let's Get This Party Started".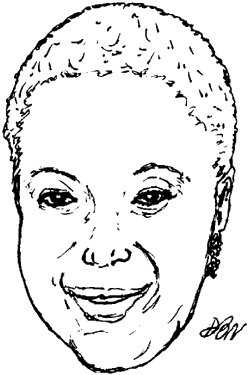 Sweet Angel's vocal mannerisms, on the other hand, seem somewhat dated. I remember comparing her vocal tone to Della Reese back in the day. What I was onto, I think, was her stubbornly citified delivery in a genre that elevates a cruder, rural vocal style (Peggy Scott-Adams, Lynn White, Barbara Carr, Ms. Jody, Karen Wolfe). Listen to how Sweet Angel sings--enunciates--the word "thrill" in "Don't Let The Clean-Up Woman Pick Up Your Man" She's uptown. If she lived in New York, she'd be upper East Side.

Sheba Potts-Wright, another recording artist whose glory days appear to be in the rear view mirror, is represented by "Let Your Mind Go Back," a stylistic anomaly derived from marching bands and to a lesser extent New Orleans-style street music which--along with some of Stephanie McDee's material--enjoyed a brief fling a few years ago. Think tubas.

"Hoo Doo Woman" showcases the diva who's filled some of the vacuum left in Memphis by Potts-Wright and Sweet Angel. "Hoo Doo Woman" was Val McKnight's first significant southern soul single. Songwriter Gerod Rayburn's "I Like The Blues" sounds a little out of place in this light-hearted atmosphere--until and unless, of course, you remember it's a blues party and the lyrics memorialize the experience of countless fans whose radio stations specialize in playing southern soul on Saturdays.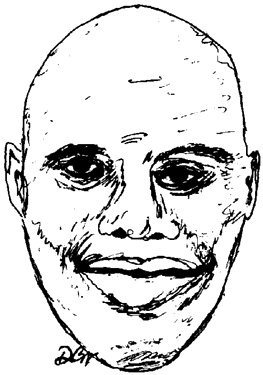 And of course, we can't forget the musical elephant in the room, O.B. Buchana (it won't be long before we'll be using the sobriquet "the legendary O.B. Buchana"), who contributes two tunes, "You've Been Good To Me" and "You're Welcome To The Party," both up to his demanding standards.

Finally, there's only one song we party people want to hear from the Pyramid City Band, and thank god!, after a misleading musical digression, not to mention a sneaky little title change, PCB's "Get Your Freak On" turns into the toe-tapping, dance-friendly "Party Time" we know and love from the Ecko sampler Blues Mix 25: Slammin' Southern Soul. Rarely has testing the limits of the audience with repetition turned out so well for both producer and fan.

Listen to the Pyramid City Band singing "Get Your Freak On (Party Time)" on YouTube.

It's not as good--less direct--more muffled and filtered--than the original funk groove. So let's play that original, "Party Time," and for good measure Jaye Hammer's original "I Ain't Leavin' Mississipi," just to keep it real.

Listen to the Pyramid City Band singing "Party Time" on YouTube.

Listen to Jaye Hammer singing "I Ain't Leavin' Mississippi" on YouTube.

--Daddy B. Nice

Buy Ecko Records' BLUES MIX 28: PARTY SOUL BLUES at Amazon.

Listen to all the tracks from BLUES MIX 28: PARTY SOUL BLUES on YouTube.

Listen to all the tracks from BLUES MIX 28: PARTY SOUL BLUES on Spotify.

**********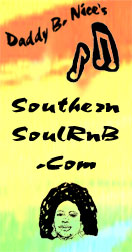 **********

June 23, 2019: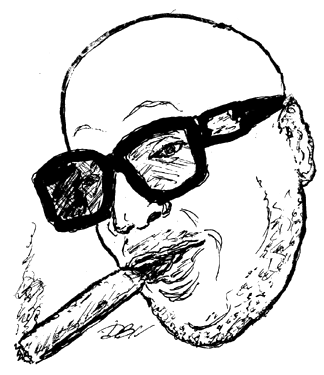 2 BUCK CHUCK: Sugar Daddy EP (CD Baby). Four Stars **** Distinguished debut by a new Southern Soul Artist.

2 Buck Chuck EP (Promo, Unpublished) Two Stars ** Dubious. Not much here.

A new southern soul artist with an exotic pedigree (named after a two-dollar Charles Shaw wine sold at Trader Joe's) and unlikely origins (Des Moines, Iowa, now living in Oakland), 2 Buck Chuck slipped unnoticed into last year's southern soul market with a five-song EP called Sugar Daddy. The first single to hit the charts didn't come until January of 2019. Beginning with a raucous "Do the ladies run this mutha?" "Hell, yeahhh!", "In The Club" had an almost startling immediacy: simple, robust instrumentation, free-wheeling organ-style keyboards, and a powerful vocalist reminiscent of the late Mel Waiters.

"Sugar Daddy" followed in April of 2019, with another hard-hitting rhythm track and organ joined with a tasty, singular lead guitar and a vocal that couldn't have had more Mississippi Delta swagger if the singer had lived his entire life in Greenville, Yazoo City or Philadelphia (Mississippi, not Pennsylvania). Even the cover art, done in a colorful, cartoon style that would jump out at you from the record-store bins, reflected the simplicity and humor of the music.

Listen to 2 Buck Chuck singing "Sugar Daddy" on YouTube.

With other audience-friendly songs like "I Couldn't Pull It Out" and "Clean Up On Aisle 6," the EP fairly shouted from the rooftops that here was an artist in full, fresh, first love with the southern soul genre. And there's nothing more true and satisfying than a new artist tackling southern soul with fresh perspective impossible for veteran artists to reclaim. Those first, heady days when southern soul comes through like a blazing vision are almost exclusively the purview of the uninitiated.

Listen to 2 Buck Chuck singing "I Couldn't Pull It Out" on YouTube.

So it was with some astonishment that your Daddy B. Nice received a new EP of 2 Buck Chuck songs not yet available commercially that--lo and behold--finds Chuck turning his back on the powerful simplicity and directness of the Sugar Daddy EP. Did some misguided "expert" give 2 Buck Chuck the wrong advice? Did someone tell him to "clean it up"? Did someone tell him to get more sophisticated, i.e. "urban"?

"Haters Gone Hate" is the best of the new quartet of songs (most not yet available on YouTube). Imagine a little Vick Allen-style instrumentation sprinkled on a 2 Buck Chuck track and you have a sense of the sound. Voice-overs--especially the female voice--help keep the tune in the southern soul arena, but the crude "edge" of the SUGAR DADDY EP is lost.

The balance of the tracks--"I Can Show You," "Duncan Heinz" and the pleasant "A Good Woman, A Good Man"--are likewise diluted rather than strengthened by 2 Buck Chuck's efforts to stretch out musically. Not that the songs are bad or negligible. They just don't have the raw, career-making potency of "Sugar Daddy," of which could be said, "It's been done a thousand times before, and it still sounds new."

So I am rushing out this review to warn 2 Buck Chuck: Don't sacrifice the very thing that makes you special. Don't diversify. Don't show us all the styles in your bag. Not yet, anyway. Keep that Sugar Daddy edge--that big edge--that makes you stand out from the pack.

--Daddy B. Nice.

Buy 2 Buck Chuck's Sugar Daddy EP at CD Baby.

Here's the recently released "official video" for "Sugar Daddy" by 2 Buck Chuck.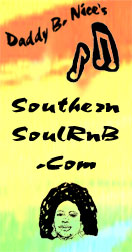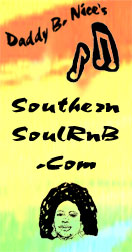 *********