June 10, 2017: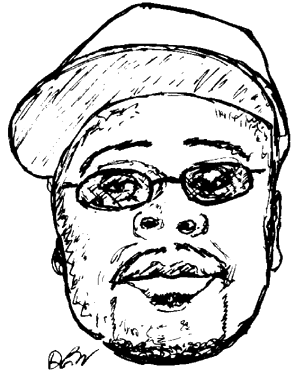 News & Notes:

1. Bigg Robb was visiting with DJ Big Money on-air at WAGR in Lexington, Mississippi today (Saturday, June 10th) and announced he will have a new album coming out in July (best case scenario). The title: BORN TO DO THIS. Robb is also airing a taped show on the station on Saturday afternoons.

Incidentally, for those wondering if the rift had healed between Bigg Robb and Bishop Bullwinkle over Bullwinkle's use of Robb's instrumental track for his unconventional smash hit, "Hell Naw To The Naw Naw" two years ago, the conclusion of the DJ Big Money interview was instructive. Big Money--after playing all Bigg Robb songs during the on-air conversation--made the faux pas of putting on "Hell Naw To The Naw Naw." Barely three bars had played before Bigg Robb snapped, "Turn that thing off. That dude owes me money!" You never heard a deejay switch tracks so fast.

Here's a thought. Since Bullwinkle wouldn't honor Robb's copyright, maybe Bigg Robb should turn the tables on Bullwinkle by covering "Hell Naw To The Naw Naw" in the way he covered Carl Marshall's "Good Loving Will Make You Cry," make a smash hit of his own and finally get paid in "like" fashion.

See Daddy B. Nice's Guide to Bigg Robb.

2. The release of Ross Music Group's (Daniel Ross, Beat Flippa's) much-anticipated new compilation, TRAIL RIDE VOLUME 1 MUSIC, is imminent. The sampler features (the late) Big Cynthia, Big Pokey Bear, Tyree Neal, Jeter Jones, Katrenia Jefferson, Sharnette Hyter, Crystal Thomas, Miss Portia, G-Sky, Sweet Nay, Deacon Dykes and Laylla Fox.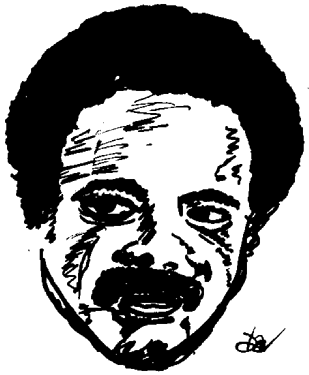 Make no mistake. What this new indie label, Ross Music Group, has done for southern soul music with the Blues Brothas' Love On The Bayou, the Beat Flippa compilations and its bevy of new recording stars has been nothing short of spectacular--and not unlike the spike in blues and southern soul jump-started by Texas's Z.Z. Hill in the mid-eighties with "Down Home Blues".

And talk is fine but cheap, but when it comes to action, you'll notice in this month's Concert Calendar that it's RMG's Big Pokey Bear, along with fellow Gulf Coast southern soul stars Tucka and Cupid, doing the Mel Waiters Tribute in San Antonio on June 24th.

3. Finally, the new Jaye Hammer album's official release date is today (June 10th). The title: LAST MAN STANDING. The Ecko Records release, which contains two versions of Daddy B. Nice's Best Out-Of-Left Field Song of 2016, the zydeco-flavored "Trail Ride," will be a featured "Album Alert" next month.

Read the "Album Alert" in advance in Daddy B. Nice's Guide to Jaye Hammer.

--Daddy B. Nice


June 10, 2017: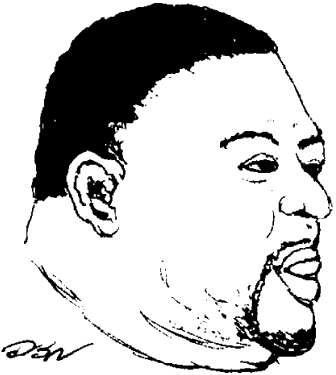 Daddy B Nice on Big G

"...He's published, by my count, some nineteen albums--twenty including his newest release, Darkest Hour--since his debut Steppin' Out in 1999. That's an average of an album a year over two decades, more than long enough to be given some genuine respect."

Listen to Big G singing "Down On My Knees".

Read Daddy B. Nice's review of Big G's THE DARKEST HOUR.

Read Daddy B. Nice's Guide to Big G.

*********



Product, comments, information or questions for Daddy B. Nice?

Write to

daddybnice@southernsoulrnb.com

********

June 1, 2017: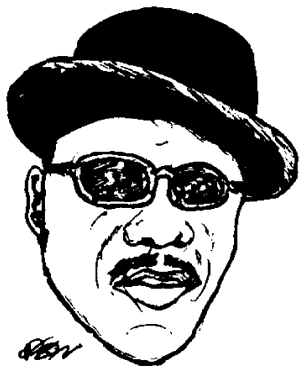 June Featured Artists (New Album Alerts!) CLICK HERE! El' Willie, Tre' Williams, Willie Clayton, Tyree Neal, Simone De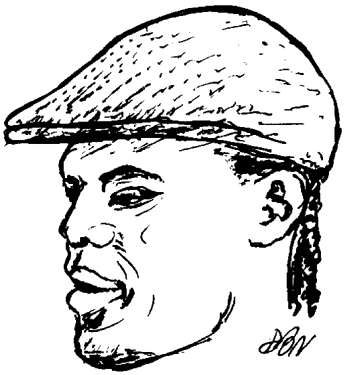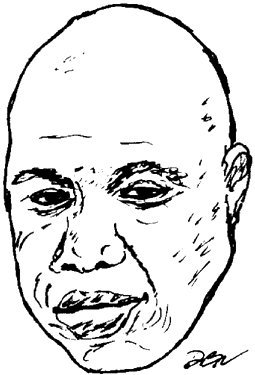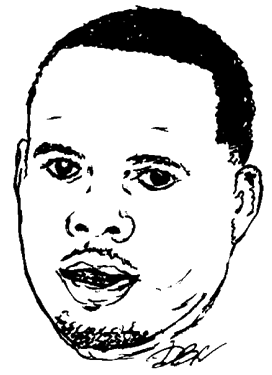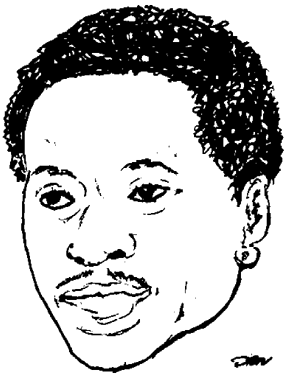 TOP 25 SONGS OF THE YEAR COMMENTARY: Scroll way down this page...
May 24, 2017: News & Notes: Yesterday's News
1. Your Daddy B. Nice is working behind the scenes this month....
...constructing links to the BEST OF 2016 page from the Comprehensive Index. As it says at the top of the page....
"A permanent listing and a link in the Comprehensive Index to Southern Soul Music will eventually be made on behalf of each performer for each citation listed."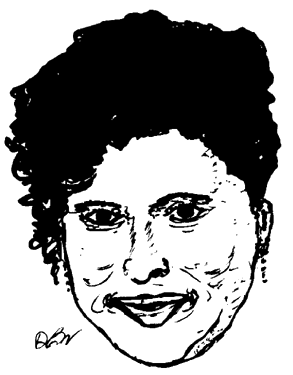 Well, the "eventually" is now. So far I've made it to BEST FEMALE VOCALISTS and BEST MALE VOCALISTS (about halfway down the list of awards). The nominees for best female vocalists in 2016 were...

...Ms. Jody, Adrena, Nikita (aka Mys. Niki), Lady Soul, Falisa JaNaye, Toia Jones, Ms. Mini, Shay Denise, Nellie "Tiger" Travis, Stephanie McDee, Jesi Terrell, Sweet Angel and Katrenia Jefferson. (Ms. Jody won.)

The nominees for best male vocalists in 2016 were...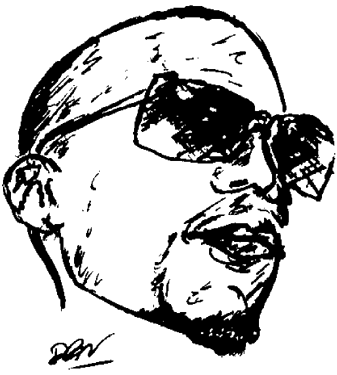 LaMorris Williams, Big G, Wendell B, William Bell, Sonny Mack, Luther Lackey, X-Man Parker, El' Willie, O.B. Buchana,
J-Wonn, Jaye Hammer, Tucka, Cold Drank, Chris Ardoin, Mr. Sam, Alonzo Reid, J. Red, Black Diamond (Clarence & Ricky Fuller), Stan Butler, T.K. Soul, Cool Ricky Blues and Bobby Rush. (LaMorris Williams won.)

So, for instance, if you're Luther Lackey and you go to the "L" page of the Comprehensive Index, scroll down to your listings and do not find the link 2016 Nominee: Best Male Vocalist, or the link does not work (i.e. take you to the exact place in the BEST OF 2016 page where your nomination is listed, contact your Daddy B. Nice at daddybnice@southernsoulrnb.com

Hopefully, I'll be finishing the rest of the links soon. (Now you know what I'll be doing at least some of the Memorial Day Weekend.) I was reading in Neal Furr's Soul Dog's Southern Soul Corner--always an informative survey of the latest southern soul music--that he was out with carpal tunnel syndrome for four months! That's scary, because this tedious Comp Index data entry and coding has forced me to change from my right hand to my left hand to work the cussed mouse.

Glad you're back, Neal! And a note to readers and artists alike. Unlike your Daddy B. Nice, Neal Furr is ALWAYS nice.


2. Southern Soul CD's continue to pour in....
The latest album reviews are posted on the New CD Reviews page, including the new releases from David Brinston and Lady Di.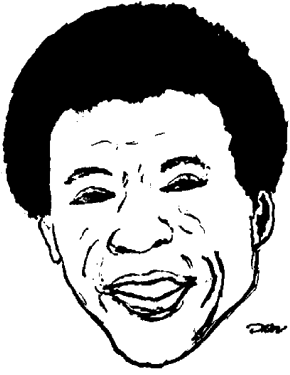 "In a very real sense, this new album on Ecko restores Brinston's reputation and unique niche among contemporary southern soul singers as a countrified version of the legendary Al Green. It's one of the highest compliments one can give a southern soul vocalist, but one Brinston richly deserves as he reminds us in track after track what a laser-precise and pirouetting vocal instrument can do."

See Daddy B. Nice's SIDEPIECE MOTEL review.

***********

"Now this is a strain of southern soul (Bobbye Johnson, Gina Brown, Renea Mitchell, Lina) we must not lose. Romantic melodies, pop-friendly arrangements, caressing female vocals... "All The Time Grooving," first recorded in 2012, is Lady Di's self-effacing masterpiece and signature anthem. Bolstered by a memorable acoustic guitar riff and a wonderfully-nuanced melody and chorus, the song ages like a choice wine." Listen to Lady Di singing "All The Time Grooving" on YouTube.

See Daddy B. Nice's New CD Reviews.

************

************

May 10, 2017: News & Notes Southern Soul's Stock Is Rising My CD basket is overflowing and has been since the beginning of the year. Wasn't it only a few years ago the doomsayers were predicting the end of CD's, especially in the southern soul and blues markets? There were times when I'd go a week or two without a single CD appearing in my post office box. And yet, the publishing of albums in the new year has come at such a pace it's been beyond your Daddy B. Nice's ability to keep up. Not only that. In trying to monitor and review the new product, the columns (such as "News & Notes") that have been regular features on "Daddy B. Nice's Corner" have given way to blurbs from those reviews, the only commentary I've had time to produce.

CD's aren't the only harbingers of changing times and rising expectations. Promoters of southern soul concerts are at an all-time high, springing up in every city and village across the southeastern United States and beyond. What used to be a respectable few column inches of tour dates in the Concert Calendar has morphed into a seemingly unending list of performances, enough to make a thumb and forefinger arthritic from scrolling down. Promoters are making money, and they can't keep up with audience demand.

Not only are southern soul performers across the board in weekly demand in cities and hamlets across the South. A new generation of young southern soul stars is moving up and onto the national stage. It used to be only southern soul's legends--now mostly gone--who rated inclusion for ticket purchases in the national websites such as Songkick, Ticket Master, Seat Geek, Stub Hub, Bands In Town, etc. And yet, as Johnnie Taylor, Tyrone Davis, Bobby "Blue" Bland, Little Milton, Marvin Sease and even Mel Waiters have passed away, leaving only a handful of the old guard (Clarence Carter, Bobby Rush, Latimore, Shirley Brown, Millie Jackson, Peggy Scott-Adams) visible on the national stage, the death knell for southern soul still hasn't sounded.

Instead, due in part to the co-mingling of mainstream (both hiphop and urban R&B) and southern soul stars on an increasing number of venues, a new generation of southern soul artists has made the leap to national recognition, further raising the visibility of southern soul music. They include Sir Charles Jones, T.K. Soul, Calvin Richardson, Big Pokey Bear, Bigg Robb, Tucka and Cupid, among others, who have now joined "tweeners" like Theodis Ealey, Lenny Williams and Willie Clayton in appearances on the tour listings with the big stars like Aretha Franklin, Janet Jackson, Mystikal and R. Kelly.

While southern soul is on the rise, so is zydeco. Cajun-style concerts are currently as vital to the Gulf-coast culture and as varied and voluminous as southern soul. Louisiana and eastern Texas have become hot beds for the phenomenon of "trailrides," in which horse-riding and hay-bales co-mingle with zydeco, southern soul and "blues" in euphoric, all-night escapades. Indeed, it would be difficult to name two homegrown genres in the entire country with the current cultural vitality and excitement generated by southern soul and zydeco. By contrast, fans in the North must content themselves with living in the "past," watching the perennial parade of the same old "oldies" acts from soul music's glory days.

Meanwhile, in the South, the number of new artists entering the southern soul market has exploded. A decade ago, it was easy for an unknown to put out a "southern soul" single or album and make a name, albeit limited, for him or herself. Nowadays, there are dozens of talented singers vying for attention in any given month, much less the legions of aspirants trying to find a niche in any given year.

And at the top of the market, we now have two of our most venerable stars, William Bell and Bobby Rush, as bona fide Grammy album award winners (2016), Rush in the "blues" category and Bell in the "Americana" category. Expect more confusion, such as "americana" as a mainstream byword for "southern soul," as southern soul continues to bubble up from the underground into the unsuspecting mainstream.

--Daddy B. Nice



Product, comments, information or questions for Daddy B. Nice?

Write to

daddybnice@southernsoulrnb.com

*********



**********

May 2, 2017: 41,000 Views In 1st Week! Watch the official new video of Pokey Bear and Bishop Bullwinkle singing "I Can't Be Faithful" on YouTube.

From:

Daddy B. Nice's Top 10 "BREAKING" Southern Soul Singles Preview For. . .

-------FEBRUARY 2017-------

1. "I Can't Be Faithful"----Big Pokey Bear featuring Bishop Bullwinkle

The two biggest new stars in southern soul music team up for the first time on a Beat Flippa-produced track that continues Pokey's theme of being "addicted to the women." Hewing to his theme of preaching about worldly evils, in this case Pokey's, Bishop Bullwinkle stuns with his crystal-clear clarity and tone, proving he's not just a novelty act but a unique vocalist. DBN



May 1, 2017: Featured Artists for May 2017:

Big G (New Album Alert),

Sweet Angel (New Album Alert),

Lacee (New Album Alert),

Joe "Blues" Butler (New 4-star CD Review) (Click here!)

JUST ADDED 5-10-17: Lady Di (New CD Review, New Artist Guide)
(Click here!)


April 25, 2017:

"Joe 'Blues' Butler's FULL FIGURED WOMAN is blues even a strictly southern-soul fan can love. From the live, 'black'-sounding instrumentation to the simultaneously laid-back and feisty lead vocals, the album rocks. So move over, Bishop Bullwinkle. There's a new 70-something 'young gun' in town." See Daddy B. Nice's new CD review.



April 9, 2017:

"The most disconcerting thing about SWING ON WITH O.B. for a Southern Soul fan and Buchana lover is that it gets you to thinking of the things you DON'T like about O.B.-—the relentless sameness, the limp tempos, the cookie-cutter melodies..." See Daddy B. Nice's new CD review.



March 20, 2017:

"My estimation of Jeter Jones' talent-—his 'gift'-—just shot through the ceiling."
Read Daddy B. Nice's Review of Jeter Jones' new TRAILRIDE CERTIFIED CD.



March 19, 2017:

Chuck Berry, Father Of Us All, Dies:
See New York Times Obituary

************************************************
The Year In Review / Top 25 Songs Of the Year (Scroll down this page...)
************************************************

March 1, 2017: Hot Spot Records' Robert Henderson Jr. Dies Robert Henderson, Jr., owner of Montgomery, Alabama's indie label Hot Spot Records, passed away last week. The death was first reported by Jerry "Boogie" Mason. Hot Spot Records gained cachet in the last few years for its samplers of little-known southern soul artists. Southern Soul Blues Hot Spot, Vol. 1 (Hot Spot/CDS) featured near-forgotten tracks by Lee Fields, Lee "Shot" Williams, Keri and others. Southern Soul Blues Hot Spot: Volume 2 (Hot Spot/CDS), with contributions from RB & Company, De Carlos Bonds (Billy's son), Pat Brown, Willie B and others, was even more popular. Services for Robert Henderson Jr. will take place 12 Noon, Saturday, March 4th, at Pilgrim Rest Baptist Church, 1550 East Washington St., Montgomery, Alabama. (334-265-1807)

--Daddy B. Nice



February 20, 2017:

Daddy B Nice on Stevie J Blues

...Although Bobby Rush-—Stevie's mentor-—has done just that. Doing blues one album, doing southern soul the next. Also, Theodis Ealey. But Rush and Ealey climbed the rungs of fame by being outrageous, and Stevie hasn't shown the stomach for that. Fear of ostracism--the ordinary man's kryptonite--the potential real-life shunning by church-going family and peers--may have stranded Stevie J in a kind of southern-soul, bad-boy, career paralysis. (One every southern soul star has had to deal with.)

Listen to Marvin Sease singing "I'm Mr. Jody" on YouTube.

See New CD Reviews!



February 1, 2017: Big Cynthia Passes Away Big Cynthia (Cynthia Walker) passed away on January 3, 2017. The southern soul performer, although only 47 years old, had recorded for Ace and Avanti in the 90's and a number of different southern soul labels through the first two decades of the 21st Century. The daughter of R&B pioneer Junior Walker, Houston native Cynthia was the quintessential "big woman" of southern soul, renowned for her girth and her many songs extolling the pleasures of being "big." Cynthia had just scored dual #1 Singles at SouthernSoulRnB in December of 2016, with the tunes "Come Saddle Up" and "Swing Out," a still-to-be-released duet with Big Pokey Bear.

--Daddy B. Nice

See more about Big Cynthia's death at Soul Tracks.

See more about Big Cynthia's death at the Big Cynthia Fan Club page.

See Big Cynthia obituary and funeral services information at Houston-Legacy.

Read Daddy B. Nice's Artist Guide to Big Cynthia (21st Century).

Read Daddy B. Nice's original Artist Guide to Big Cynthia (90's to 00's).

See additional appearances of Big Cynthia on the website at Daddy B. Nice's Comprehensive Index.



January 21, 2017: Daddy B. Nice Announces THE WINNERS of the 2016 (10th Annual) SOUTHERN SOUL MUSIC AWARDS. See Daddy B. Nice's BEST OF 2016.



January 15, 2017: Notes

Don't forget to watch Nellie "Tiger" Travis's appearance on the Jimmy Fallon "Tonight" Show Wednesday night, January 18th! (See Nellie.) And watch for the pairing of Pokey Bear & Cold Drank with their hot "My Sidepiece" and "Three" singles, touring now! They were up in North Carolina on the 13th to kick off MLK Weekend. See Concert Calendar for upcoming dates. DBN

Watch Cold Drank and Pokey Bear performing "Three" Live.

***************

Daddy B. Nice's 10 Annual Southern Soul Music Awards (click here).
***************

Daddy B. Nice's Southern Soul Year In Review: (Scroll down.)
***************



Product, comments, information or questions for Daddy B. Nice?

Write to

daddybnice@southernsoulrnb.com

************



************

January 5-6-7, 2017: Counting Down Daddy B. Nice's Top 25 Songs Of 2016. . .
1. "Three"------Cold Drank

"Already got two house notes. / Man, I'm barely getting by." Absolutely the best "Sidepiece" response song ever. At first producer Heavy had trouble persuading Cold Drank to sing it. That is, until he threatened taking the incendiary lyrics to Big Pokey Bear, as he had "Sidepiece" a couple of years before. A masterpiece of atmosphere and compression, "Three" synthesizes so many musical elements into its vertiginous three minutes, it'll be studied by southern soul producers for years to come.

Listen to Cold Drank singing "Three (Got A Wife, The Other Woman & A Sidepiece)" on YouTube.

2. "Why Can't I Be Your Lover?"----O.B. Buchana

O.B.'s breakthrough of the year arrived not on his MISSISSIPPI FOLKS album--which sounds almost archaic by comparison--but on a sweet little Ecko sampler, Blues Mix, Vol. 21: Booty Shakin' Soul, in which southern soul's premier stylist daringly re-invented himself as a simple rock 'n roller over a John Ward backing track that seamlessly integrated a brash zydeco accordion line into a typically infectious Ecko rhythm track. The result was as mesmerizing as a child's lost balloon floating into the sky.

Listen to O.B. Buchana singing "Why Can't I Be Your Lover?" on YouTube.

3. "I'm Concerned"-----LaMorris Williams

Nellie Travis stresses the positive (#18 below) between a couple. Here LaMorris describes the bond of affection between friends. And technically...well, let's not forget this is the singer who held his own with the great Al Green. This is music of a sophistication that transcends the genre.

Listen to LaMorris Williams singing "I'm Concerned" on YouTube.

4. "Boo Thang"------Chris Ardoin

The Cajun button accordion tugs at your heart strings like the memory of your first love, and the winsome melody creeps into your head like the finest, freshest air. Chris Ardoin's crossover hit follows in the sizable footsteps of fellow zydeco artist Keith Frank's southern soul crossover hits "Haterz" and "Cassanova."

Listen to Chris Ardoin singing "Boo Thang (I'm Running Back To You)" on YouTube.

5. "Sneaky Girl"-----Cool Ricky Blues w/ L.J. Echols

A decade ago there was a deserving young singer/songwriter (Ric E. Bluez) who felt overlooked and went away. In 2016 he returned under a new name (Cool Ricky Blues), touting the same, rare, vocal timbre and tone. Southern Soul-man L.J. Echols collaborates on this heart-stirring project.

Listen to Cool Ricky Blues singing "She's A Sneaky Girl" on YouTube.

6. "Trail Ride"-------------Jaye Hammer

This dance-jam anthem by southern soul stud Jaye Hammer represents the cozy marriage of southern soul power and zydeco enthusiasm your Daddy B. Nice has been ringing your bell about. Be happy. Be dancin'. Be delirious. Produced by John Ward.

Listen to Jaye Hammer singing "Trail Ride" on YouTube.

7. "Bootlegger"------Stan Butler

"They say, 'Stan, you know nothing / About this old-school stuff.' / But I know Jill never woulda got pregnant / If Jack never woulda messed with her." Inspired non sequiturs, indelible melodies, authentic vocals, soaring strings and guitar solos...The new kid on the block (Stan Butler) did it all, and this was arguably his best.

Listen to Stan Butler singing "Take Me To The Bootlegger" on YouTube.

8. "All True Man"------Ms. Jody

Another jewel from her blockbuster CD, I GOT THE FEELING, the ballad "All True Man" (soulfully written by John Cummings, Leo Johnson & John Ward) is the latest foray into southern soul's essential and beloved "country" wing by the hardest-working diva in the business.

Listen to Ms. Jody singing "All True Man" on YouTube.

9. "Don't Make Me Do It"-------Mys. Niki (latterly Nikita)

Artists looking for that "sweet spot" of southern soul should track down the guitarist who laid down this five-star guitar lick. The young songstress Nikita Randle, formerly known as Mys. Niki ("Rules To The Game"), now bills herself as "Nikita."

Listen to Mys. Niki singing "Don't Make Me Do It" on Spreaker/YouTube.

10. "Do You Think About Me?"------Wendell B. featuring Lacee

Slow jam city, baby. Barry White style. The instrumental track is like a mattress of sound you want to jump into and bury yourself. Wendell B has quietly become one of the foremost vocalists in all of R&B--and without losing his southern soul!

Listen to Wendell B. and Lacee singing "Do You Think About Me?" on YouTube.

11. "My Man Is A Full Grown Dawg"------Jesi Terrell

"He even chased my best friend / Who I thought was a friend for life." Best thing to come out of indie label Sound Mindz Records in years, or at least since Jesi's own "Love Mechanic" in 2012.

Listen to Jesi Terrell singing "My Man Is A Full Grown Dawg" on YouTube.

12. "When She Said Good-Bye"--------Tucka

With echoes of Roy C's "Morning Train," "When She Said Good-Bye" marks a new direction--rougher and more syncopated--for the brilliant Tucka, whose "Sweet Shop" sound has already blazed a new sub-genre of southern soul.

Listen to Tucka singing "When She Said Good-Bye" on YouTube.

13. "The Three Of Me"-------William Bell

This is where southern soul began, Stax Records, and William Bell was there then and he's here now, with a great new album, THIS IS WHERE I LIVE, and a single for the ages.

Listen to William Bell singing "The Three Of Me" on YouTube.

14. "Let Me Know"-------LaMorris Williams

Staggeringly original, with the sparkling, pristine quality of T.K. Soul's "Now This Is A Party (For The Grown Folks)." Here you get a true glimpse of what LaMorris is trying to do--forge a new amalgam of southern soul and hiphop/urban, with the emphasis on southern soul, of course.

Listen to LaMorris Williams singing "Let Me Know" on YouTube.

15. "Third Of The Month"------Stan Butler

A rhythm guitarist's dream from the unknown Georgia youngster who charted no less than four singles here in the course of 2016, not including his novelty YouTube sensation, "I Took My Grandma To The Club."

Listen to Stan Butler singing "Third Of The Month" on YouTube.

16. "I Got The Feeling"----Ms. Jody

Ms. Jody at her best. She'll be opening concerts with this gem, the title cut of her masterpiece of a new album. The instrumental track by Ecko Records' John Ward is taking no prisoners, steamrolling everything in its path.

Listen to Ms. Jody singing "I Got The Feeling" on YouTube

17. "Dump Truck"-----Luster Baker

Brother of Vickie Baker, one of contemporary southern soul's iconic originals, Luster Baker (aka Mr. Juicy) has only begun to tap his limitless potential with this new southern soul double-entendre.

Listen to Luster Baker singing "Dump Truck" on YouTube.

18. "All The Lovers In The House"-----Nellie "Tiger" Travis

A Southern Soul vocal just doesn't get any better. Nellie transforms this flowery, Floyd Hamberlin-produced ballad into an anthem so powerful you can visualize how it's going to play out in concert, with the fans all swaying slowly from side to side with their hands in the air.

Listen to Nellie "Tiger" Travis singing"All The Lovers In The House" on YouTube.

19. "Lord, I Need To Talk To You"---------------J-Wonn

The best thing about this prayer-slash-meditation? It doesn't appear to be a conscious attempt to record a gospel song, which would have added a layer of artifice, however transparent. No, this is simply a song from J'Wonn's innermost soul, like "I Got This Record."

Listen to J'Wonn singing "Lord, I Need To Talk To You" on YouTube.

20. "Better Thangs"-----Adrena

From Adrena's terrific, Mike Darden-produced album BETTER DAYS, the relationship-ending "Better Thangs" sounds simultaneously classic-old-school and girl-next-door fresh. "Was I asking too much of you, babe?"

Listen to Adrena singing "Better Thangs" on YouTube.

21. "Just Say The Word (Remix)"--------Big G

Big G's back with SATISFACTION GUARANTEED, his best collection in years, featuring the nine-minute classic southern soul ballad, "Just Say The Word," as deep and satisfying as Carl Sims' "I'm Trapped."

Listen to Big G singing "Just Say The Word (Remix)" on YouTube

22. "I Need A Grown Woman"-----J-Wonn

Jackson, Mississippi's phenomenal young singer/writer/producer does what chitlin' circuit veterans thought impossible: he makes southern soul accessible to the young, in the process demolishing the old critical "truism" that southern soul would die with its aging audience. From his new sophomore CD, THE LEGACY BEGINS.

Listen to J'Wonn singing "I Need A Grown Woman" on YouTube.

23. "Get On Up"-----Sonny Mack

When the title track from Memphis guitarist/singer/writer Sonny Mack's new, John Ward-produced "GET ON UP" CD rears up from the stereo system with its disco-ey beat and sinuous melody line, the energy charge is like sparks flying from a jumper cable touching a battery post.

Listen to Sonny Mack singing "Get On Up" on YouTube.

24. "Enjoy Yourself"-------J. Red (The Nephew)

The sky's the limit for this consummate young songwriter/producer who broke into the southern soul market as Theodis ("Stand Up In It") Ealey's "nephew." His powerful pipes already put him on the elite level of southern soul vocalists.

Listen to J. Red singing "Enjoy Yourself" on YouTube.

25."Come Saddle Up"-------Big Cynthia

The daughter of Junior Walker and current godmother to the Louisiana southern soul scene was recording for Avanti and Ace way back in the 90's. Beat Flippa and Tyree Neal contribute the marvelously-syncopated instrumental track. "I ain't tough," Big Cynthia sings, "but I was built to last."

Listen to Big Cynthia singing "Come Saddle Up" on YouTube.



*********


Product, comments, information or questions for Daddy B. Nice?

Write to

daddybnice@southernsoulrnb.com

*********



**********

December 17, 2016:
Daddy B. Nice's "Village Voice" Music Critics Poll 2016 Ballot (w/ YouTube Links Added) New York City's "Village Voice" is one of the nation's first and undoubtedly the most renowned "alternative" weekly newspaper in the country. Daddy B. Nice's "Village Voice" picks for "Top Ten Singles" and "Top Ten CD's" are geared to the national audience and are not limited strictly to 2016 releases. Although their break-out seasons in the southern soul world, aka the chitlin' circuit, may have come before 2016, much of the nation is only now hearing trickles of this music, if any. For instance, Big Pokey Bear's "Sidepiece" is only now peaking in Chicago. It would be a misfortune if the first glimmers of southern soul on the national stage had no reference points on this list. Southern Soul veterans and fans will see it for what it is: a sprinkling of the recent classic (old) and new. Results will be published in print and online in the Village Voice's January 25, 2017 issue.
Top Ten Singles "My Sidepiece" The Louisiana Blues Brothas featuring Big Pokey Bear
From The Louisiana Blues Brothas' LOVE ON THE BAYOU (Ross Music)
DBN: With an intensity and power not heard since the late Reggie P., Pokey sings "Sidepiece" like a hound baying at a treed coon.

Listen to Pokey Bear singing "My Sidepiece" on YouTube.

"Hell Naw To The Naw Naw Naw" Bishop Bullwinkle
YouTube Only
DBN: Once in awhile, a song comes along that makes everyone feel like they've been creating inside a "box". Listen to "retired preacher" Bullwinkle's full story in the song. You'll understand his anger and passion, and you'll realize he's following in the huge footprints of Clarence Carter, Poonanny, Marvin Sease and Bobby Rush.

Listen to Bishop Bullwinkle singing "Hell Naw To The Naw Naw" on YouTube.

"I Got This Record" J-Wonn
From J-Wonn's I GOT THIS RECORD (Saviour Music)
DBN: Sensitivity off the charts. A stunning debut, and a home-run arrangement from the young producer of the moment, Big Yayo. "I Got This Record" is J-Wonn's coming-out party, dramatic enough to recall Sir Charles Jones' "Friday" and LaMorris Williams' "Impala".

Listen to J-Wonn singing "I Got This Record" on YouTube.

"Three (Got A Wife, The Other Woman & A Sidepiece)" Cold Drank
From Go Legal Entertainment
DBN: A masterpiece of compression and atmosphere by the composer/producer of "My Sidepiece," Heavy. Absolutely the best "Sidepiece" response song ever.

Listen to Cold Drank singing "Three" on YouTube.


"Hey Mr. Sexy Man" Nellie "Tiger" Travis
From Nellie "Tiger" Travis's MR. SEXY MAN (Wind Chime Records)
DBN: "Heyyyyy... Mister Sexy Man, What Yo Name Is? What Yo Name Is?.....Proving once again that good English grammar ("What is your name?") just doesn't (don't?) make sense in the world of blues.

Listen to Nellie "Tiger" Travis singing "Hey Mr. Sexy Man" on YouTube.

"I Need A Cowgirl" Big Yayo featuring J-Wonn & T-Baby
From Big Yayo's SOUTHERN CLASSIC (Saviour Music)
DBN: Southern Soul electronica, baby. The Chitlin' Circuit's #1 dance jam over the last two years.

Listen to Big Yayo singing "Cowgirl" on YouTube.

"Why Can't I Be Your Lover?" O.B. Buchana
From (VARIOUS ARTISTS) BLUES MIX VOL. 21: BOOTY SHAKIN' SOUL (Ecko Records)
DBN: Accompanied by an infectious cajun accordion, Southern Soul's premier stylist re-invents himself and his vocal style. Bulletin to the world: southern soul and zydeco are merging like incestuous siblings.

Listen to O.B. Buchana singing "Why Can't I Be Your Lover" on YouTube.

"Boo Thang (I'm Running Back To You)" Chris Ardoin
From Chris Ardoin's ZYDEKO FEVER (Maison de Soul Records)
DBN: This is a southern soul song with zydeco accompaniment and timing: you can almost imagine it in reggae if the timing were even slower. I love the way the button accordion tugs at my heart strings like an Argentinean tango.

Listen to Chris Ardoin singing "Boo Thang" on YouTube.

"Do You Think About Me?" Wendell B. featuring Lacee
From Wendell B's THE NEXT 1 (Wendell Brown / Smoothway Music )
DBN: Slow jam city, baby, Barry White-style. The instrumental track is like a mattress of sound you want to jump into and bury yourself. Worthy to be played with Luther Vandross' Think About You."

Listen to Wendell B. & Lacee singing "Do You Think About Me?" on YouTube.

"The Guitar Song" --- LaMorris Williams
From Lamorris Williams' Mississippi Motown (Lamorris Williams/ Rockslandon Entertainment )
DBN: Just when we'd begun to overlook him with the emergence of even younger new stars like J'Wonn, Tucka and Pokey, LaMorris reminds us of why we thought he was such a unique vocalist when he hit the scene.

Listen to LaMorris Williams singing "The Guitar Song" on YouTube.

Top Ten CD's LaMorris Williams --- Mississippi Motown (LaMorris Williams/ Rockslandon Entertainment )
DBN: Here you get a true glimpse of what LaMorris is trying to do--forge a new amalgam of southern soul and hiphop/urban R&B.

Listen to LaMorris Williams singing "Let Me Know" on YouTube.

William Bell --- This Is Where I Live (Stax Records)
DBN: So glad William Bell is recording, both for the pleasure of listening to his pure southern soul voice and accomplished sound but also for the example he sets the new generation of southern soul artists who will steer better for his shining beacon.

Listen to William Bell singing "The Three Of Me" on YouTube.

Various Artists --- Beat Flippa: I Got The Blues Vol. 1 (Ross Music/Music Access)
DBN: Baton Rouge-based Beat Flippa, Heavy, Pokey Bear, Tyree Neal et. al. have revolutionized contemporary southern soul with their simultaneously hiphop-savvy and bluesy sound and their chitlin' circuit-steeped wit.

Listen to Pokey Bear, Adrian Bagher & Vince Hutchison singing "(Thank God It's Friday) T.G.I.F." on YouTube.

Bigg Robb --- Showtime (Robbmusic / Over25sound)
DBN: The real mainstream in southern soul at the moment is a kind of Bigg Robb-derived, hiphop-influenced production. Here's the bass-heavy template.

Listen to Bigg Robb singing "Good Good" on YouTube.

Adrena --- Better Days (Bone 40 Records)
DBN: Adrena's wispy alto-soprano annoys you with its amateurism even as it beckons you with its earnestness, Her vocals may not warrant putting her on the lofty level of stylists like Ms. Jody and Karen Wolfe, but your Daddy B. Nice would be hard-pressed to say they ever put out an album as good as this one.

Listen to Adrena singing "Better Thangs" on YouTube.

Tucka --- Long Live The King (Groove City Music)
DBN: Does the Deity have a pipeline to Tucka? He is like Cupid brought to real life. But then, we already have a Cupid, don't we?

Listen to Tucka singing "When She Said Good-Bye" on YouTube.

Bobby Rush --- Porcupine Meat (Rounder)
DBN: Bobby Rush is the only guy your Daddy B. Nice would fall to his knees in the "face Mecca" position and chant, "I am not worthy, I am not worthy," even as he chattered utter nonsense.

Listen to Bobby Rush singing "Porcupine Meat" on YouTube.

Ms. Jody --- I Got The Feeling (Ecko Records)
DBN: With this outing Ms. Jody consolidates her claim to being contemporary southern soul's number one diva. P.S. I had a reverie the other day of Ms. Jody recording Lesley Gore's rock and roll classic, "It's My Party (And I'll Cry If I Want To)". Maybe she'll do it in concert?

Listen to Ms. Jody singing "All True Man" on YouTube.

J-Wonn --- The Legacy Begins (I Got This Record Publishing)
DBN: J'Wonn does what old-timers thought impossible: he makes the music accessible to the young, in the process demolishing the old critical "truism" that southern soul would die with its aging audience.

Listen to J-Wonn singing "I Need A Grown Woman" on YouTube.

Willie Clayton --- Heart And Soul (Endzone Entertainment)
Given the obscurity of the genre, the remaking of southern soul classics--in this case, "Your Man Is Home Tonight," the Tony Troutman song popularized by Artie "Blues Boy" White--makes super sense, and to hear a master vocalist like Willie Clayton playin' on the sophisticated texture of the guitars, a "wall of sound," is worth the price of admission.

Listen to Willie Clayton singing "Your Man Is Home Tonight" on YouTube.

--Daddy B. Nice

*********



************





Daddy B. Nice's Top 10 "BREAKING" Southern Soul Singles Preview For. . .

-------JUNE 2017-------

1. "Don't Blame It On Jody"-----Adrian Bagher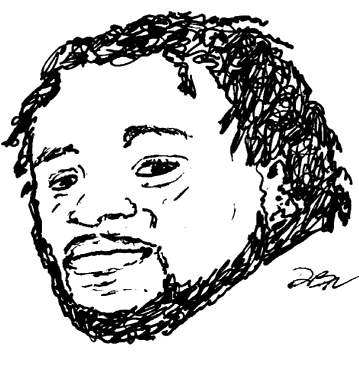 Like "Stand Up In It" or "My Sidepiece," "Don't Blame It On Jody" proves that lyrics still rule the collective southern soul imagination. And here's the "nitty-grittiest":

"The whole damn time,
It wasn't a man.
It was ol' Sophia,
Down there licking that thing."

The song has captured 150,000 YouTube views in just two months, and the young artist's not being opportunistically sensational, either. From his very first single, "Around The Corner (99 Problems I Can Help You Solve)," Adrian Bagher's been drawn to domestic melodrama like a bumblebee to flowering clover. He's the forgotten Louisiana Blues Brotha (with Pokey Bear and Tyree Neal), and his "Dirty" was Daddy B. Nice's #1 in January (scroll down), making two number-one's in six months.

Listen to the official video of Adrian Bagher singing "Don't Blame It On Jody" on YouTube.

2. "I'm Steppin' Out"----Mr. Campbell

It's a catchy song, and Mr. Campbell's vocal is impressively self-possessed. There's a modest but effective rhythm track to power the seductive groove, and behind that throbs another layer of Chaka Khan "Ain't Nobody"-like rhythm guitar, culminating in a final, celebratory verse with a soaring synth solo.

Listen to Mr. Campbell singing "I'm Steppin' Out" on YouTube.

3. "Bobalagaboom"----Wendell B

I never dreamed I would encounter a totally fresh and dance-inducing take on James Brown at this late date in my life, and to experience it within a southern soul context--sung by a true-blue southern soul singer--is such an unexpected joy! Wendell's vocal is superb, at times almost invisible ("godlike" in the Joycean sense) within the ferociously percussive arrangement. The "bobba-laga-boom" chorus?...Priceless!

4. "Somewhere"-------Uncle Wayne

You can tell Uncle Wayne listens to more urban r&b than southern soul, and even the dazzling final verse is more Boyz 2 Men than Marvin Sease, but the sheer beauty of the melody and the skill of the vocal is hard to resist. Not on Wayne's recently-released The Birth of Hithm & Bluez, "Somewhere" is nevertheless his best yet. By the way, Uncle Wayne's "Red House" was a Best Southern Soul Club Jam nominee way back in 2007.

5. "The Thrill Is Real"-----Sweet Angel

"The Thrill Is Real" reminds me of "The Thrill Is Gone Again," Denise LaSalle's evocative reworking of the B.B. King classic in 2005. These ladies know how to sing the Boss. Sweet Angel's abrupt transition to a reggae interlude, complete with a staccato-flourished saxophone solo, also works to perfection.

Listen to Sweet Angel singing "The Thrill Is Real" on YouTube

Listen to Sweet Angel (poorly miked) singing "The Thrill Is Real" live onstage on YouTube.

6. "She's Knocking At My Door, Ringing My Bell"------Tyree Neal

Can't get enough of the shimmering background instrumentation, at times sounding like steel guitar, at others like reverb'ed acoustic guitar, at others like wind-chimes blowing in a bayou breeze. One of Tyree's best vocals ever.

Listen to Tyree Neal singing "Knocking At My Door, Ringing My Bell" on YouTube

7. "Sidepiece Motel"-------David Brinston

How happy and fulfilled David Brinston sounds on this song and the album of the same name in its entirety--like Rip Van Winkle waking from a refreshing slumber, or like a king re-occupying his throne.

Listen to David Brinston singing "Sidepiece Motel" on YouTube.

Read Daddy B. Nice's 4-star review.

8. "I'll Be Your Freak"-----King Fred Hicks

The latest and finest from a unique vocalist who's been on your Daddy B. Nice's radar ever since the intimate "When I Think Of You," first recorded in 2008.

Listen to King Fred Hicks singing "I'll Be Your Freak" on YouTube.

9. "It's Gone Cost You (To Ride This Pony)"-----Miss Portia

A strong and appealing, flamenco-like, acoustic guitar riff, perhaps wielded by Tyree Neal, kicks off this repetitive, in-your-face dance chant by a young lady whose sheer "want-to" grows and transforms in power before your very eyes.

Listen to Miss Portia singing "It's Gone Cost You" on YouTube.

10. "Haters Gone Hate"----Jeter Jones

Charming melody, with sober if not sad, confessional, seemingly-autobiographical lyrics. I'm sure the growing number of Jeter Jones fans will find the official video as fascinating as I did for its boondocks starkness and spookiness. There are literally NO people out anywhere in the extensive outdoors scenes, which is often the case when anomalies (like video shoots) occur in such small, rural enclaves. It's tempting to say the "haters" are hiding in their houses, but that wouldn't be fair.

Listen to Jeter Jones singing "Haters Gone Hate" on YouTube.

************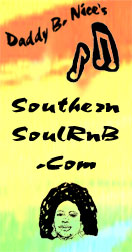 Send product to:

SouthernSoulRnB.com
P.O. Box 19574
Boulder, Colorado 80308

Or e-mail:

daddybnice@southernsoulrnb.com

**********

Daddy B. Nice's Top 10 "BREAKING" Southern Soul Singles Preview For. . .

-------MAY 2017-------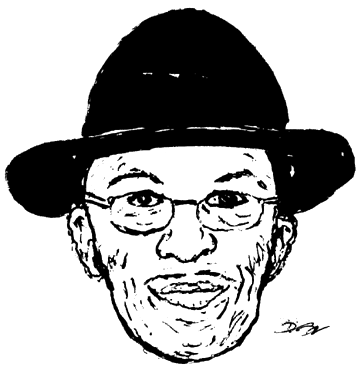 1. "Mojo Woman" / "You're My Gold"------Joe "Blues" Butler

"Mojo Woman" is a funky blues-slash-southern soul groove. // "You're My Gold" is a melodic anthem to timeless love. Both songs are performed with consummate grit by the 72-year-old Butler fronting a rousing live rhythm section and lead guitar. Leroy Hodges ties weight to those bass notes like he's fishing for catfish with a long leader and sinker.

Listen to Joe "Blues" Butler singing "Mojo Woman" on YouTube.

Listen to Joe "Blues" Butler singing "You're My Gold" on YouTube.

Read Daddy B. Nice's 4-star CD Review.

2. "All The Time Grooving" / "Love On The Dance Floor"----Lady Di

Now this is a strain of southern soul (Bobbye Johnson, Gina Brown, Renea Mitchell, Lina) we must not lose. Romantic melodies, pop-friendly arrangements, caressing female vocals. It's so hard to get it just right as "southern soul," but Lady Di does here. From her creatively-produced new album, THREE WAY LOVE AFFAIR.

Listen to Lady Di singing "All The Time Grooving" on YouTube.

Listen to Lady Di singing "Love On The Dance Floor" on YouTube.

Read Daddy B. Nice's 4-star CD Review.

3. "I Drinks My Whiskey"-----David Brinston.

Ohhh, David. My-oh-myyy. You haven't sounded this "wasted" in years, and it is a beautiful thing to hear. And just so readers don't get the wrong impression...It takes supreme alertness and the technique of a star to pull off this kind of authentic "oneness" with a song. From Brinston's new album, SIDEPIECE MOTEL.

Listen to David Brinston singing "I Drinks My Whiskey" on YouTube.

4. Trail Ride Certified"----Jeter Jones featuring Crystal Thomas

The infectious title tune of Jeter Jones' exciting new album, TRAILRIDE CERTIFIED.

Listen to Jeter Jones singing "Trailride Certified" on YouTube.

5. "I Wanna Ride It" / "Actions Speak Louder Than Words"-----Sweet Angel

CAN'T WALK AWAY is Sweet Angel's first album in five years--since her deep and mysterious "Mr. Wrong's Gonna Get This Love Tonight."

(Click links in titles to listen.)

6. "If Loving You Is Wrong"----Bigg Robb

Millie Jackson's classic "If Loving You Is Wrong" occasions one of Bigg Robb's most soulful vocals--never mind the vocal enhancer. And when Robb sings the famous couplet "Am I wrong for trying to hold on / To the best sex I ever had?", it's like hearing it for the first time.

Listen to Bigg Robb singing "If Loving You Is Wrong" on YouTube.

7. "I Let A Woman Take My Woman From Me" / "Whine It Up"----Stan Butler

2016's newcomer of the year has recorded three new songs, arguably the best two being a lesbian twist on Peggy Scott-Adam's "Bill"--"I Let A Woman..."--and a shuffling line dance--"Whine It Up"--not to be confused with Carl Marshall's "Wind It Up." (Click links in titles to listen.)

8. "You Do Too"-----Bishop Bullwinkle

One of those sneaky, good-time grooves that just gets better every darned time you listen to it.

Listen to Bishop Bullwinkle singing"You Do Too" on YouTube.

9. "Operator"-----C-Wright featuring Tucka

The simplest and most melodically effective tune from C-Wright's new album, I BLUEZ MYSELF, "Operator" would be the signature song from the set even without guest star Tucka.

Listen to C-Wright singing "Operator" on YouTube.

10. TIE:

"Darkest Hour"----Big G

Listen to Big G singing "Darkest Hour" on YouTube.

"Laundromat Blues"----Pat Cooley

************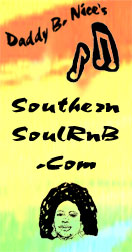 Send product to:

SouthernSoulRnB.com
P.O. Box 19574
Boulder, Colorado 80308

Or e-mail:

daddybnice@southernsoulrnb.com

**********

Daddy B. Nice's Top 10 "BREAKING" Southern Soul Singles Preview For. . .

-------APRIL 2017-------

1. "Do You Want Somebody?"-----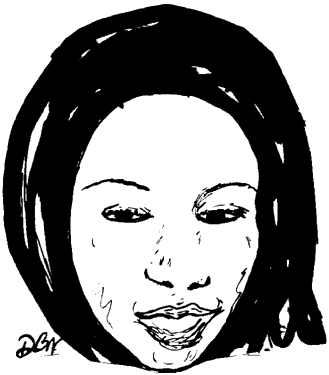 Alonzo Reid feat. LaKeisha Burks

I think of this as Alonzo's "Struggling Lady" song. The guitar riff, the cradle-rocking tempo, the lead and back-up vocals are all perfect and could have been recorded around the turn of the century, when your Daddy B. Nice was blinded by the light of southern soul music. Alonzo was playing guitar for Marvin Sease at the time and LaKeisha was one of Marvin's background singers. LaKeisha--who went on to sing with fellow Montgomery, Alabaman and most famous Sease alumnus Sir Charles Jones--had a vocal style as distinctive and important to southern soul's legacy as Jackie Neal's, and her superb, double-tracked singing here sounds just like she did then, the perfect foil for Alonzo's similarly sophisticated country pleading. (Apologies to Alonzo for using LaKeisha's drawing, one of my old favorites. DBN)

Listen to Alonzo Reid singing "Do You Want Somebody?" on YouTube.

2. "Single Footin'"------Jeter Jones featuring DJ Big Tony

This Jeter Jones jam will sweep you away faster than Dorothy to Oz. Stan Butler, "Take Your Grandma To The Club" again and tell the deejay to play "Single Footin'". Full of techno excitement, zydeco swagger and surround-sound percussion, one thing is guaranteed. You will not stop moving. See more on "Single Footin'" in Daddy B. Nice's five-star CD review.

Listen to Jeter Jones and Big Tony singing "Single Footin'" on YouTube.

3. "I Could Use A Drink"----Avail Hollywood

One of the puzzles of the southern soul universe is how, with his unique, almost freakish pipes (no bass, lots of falsetto-tinged treble), Avail Hollywood has fashioned hit after hit. "I Could Use A Drink"--with a typically tremendous, symphonic arrangement--is one of the best.

Sample Avail Hollywood's "I Could Use A Drink" at Napster.

4. "Super Woman"-----David J feat. Geno Wesley

Two young Gulf Coast singers collaborate on what may be the best recording of either's career to date. Crisp, guitar-dominated arrangement, fine intertwining vocals.

Listen to David J and Geno Wesley singing "Super Woman" on YouTube.

5. "My Country Girl"-----Jeter Jones

Combines the comfy melodic charm of Chris Ardoin's "Boo Thang" with the "grown-folks" heart of Little Milton's "What Do You Do When You Love Somebody?" Another soon-to-be, southern soul classic from Jeter Jones' rich and textured new CD, TRAILRIDE CERTIFIED.

Listen to Jeter Jones singing "My Country Girl" on YouTube.

(See Daddy B. Nice's five-star CD review.)

6. "I'm Living In A Rooming House (In My Own Home)"----Carl Sims

Two things you can count on. Carl Sims is still one of the great contemporary southern soul singers, and he still knows how to choose powerful material.

Sample Carl Sims singing "Living In A Rooming House" at Napster.

7. "Something To Talk About"-----Simone De

Simone De's niche is melodic ballads steeped in old-school nostalgia, and "Something To Talk About" is an outstanding example.

Listen to Simone De singing "Something To Talk About" on YouTube.

8. "Lady Luck"-----Wilson Meadows

What I said about Carl Sims? Ditto for Wilson Meadows.

Listen to Wilson Meadows singing "Lady Luck" on YouTube.

9. "Back To The Hole In The Wall"-----Little Kim Stewart

The return of another circa-early 2000's Southern Soul diva. Remember "No Bootleg, Baby"?

Listen to Little Kim Stewart singing "Back To The Hole In The Wall" on YouTube.

10. TIE:
"Sneakin' & Creepin'"----Willie Clayton (No YouTube or Download)
"Taking Me For Granted"----Willie White

Listen to Willie White singing "Taking Me For Granted" on YouTube.

************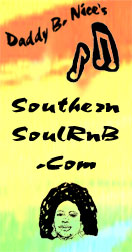 Send product to:

SouthernSoulRnB.com
P.O. Box 19574
Boulder, Colorado 80308

Or e-Mail:

daddybnice@southernsoulrnb.com

************

Daddy B. Nice's Top 10 "BREAKING" Southern Soul Singles Preview For. . .

-------MARCH 2017-------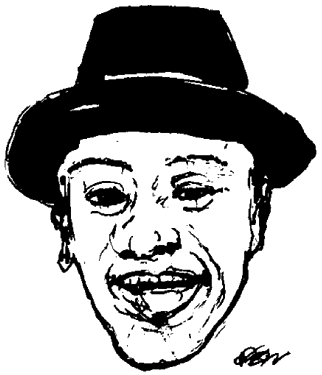 1. "She Don't Want Me No More"----------Mr. Sam

This is a song of majesty, not the usual chant. And if these are programmed drums, they sound as good as the real thing, as does the refreshing piano and deep-soul organ. Sam's vocal is on fire emotionally and perfectly calibrated technically. The subtle, raised-a-chord "move on" at the end of each chorus soars into "southern soul heaven".

Listen to Mr. Sam singing "She Don't Want Me No More" on YouTube.

2. "Looking For My Woman"----Joe "Blues" Butler

Fresh, rowdy take on the blues. The production is thin and his singing is undisciplined, but Butler's lighthearted charisma carries the song. The humor is even more apparent in "Looking For My Woman" than in his also-charting "Full-Figured Woman," the title cut of Butler's fifth CD on Memphis' Nikkie Records, and first to be distributed by Memphis' "major" indie label, Ecko Records, marking his national-distribution debut.

Listen to Joe "Blues" Butler singing "Looking For My Woman" on YouTube.

3. "Going Down Slow"----Sir Charles Jones w/ Wendell B.

Sir Charles is in fine form on this one, although he does make the uncharacteristic mistake of asking the fans for "four and a half minutes of your time," an eternity to today's texting generation. One peculiarity. Although Charles shouts out himself at the beginning and ending of the song, he doesn't mention Wendell B, who background-sings throughout (although never takes a verse). Another peculiarity: it's a Wendell B. song. Guess they worked something out.

4. "Lit (Ain't Nobody In This Club More Lit Than Me)"
-----Cupid featuring Pokey Bear

For those Grammy judges who were good enough to award two southern soul masters—-Bobby Rush and William Bell-—in this year's Grammies, "Lit" is the living blues straight from the new generation. Pokey is powerful and tireless, Cupid has seldom been better, and the live video (below) matches the song's intensity.

Watch the official live-in-the-club video of Cupid & Pokey singing "Lit" on YouTube.

5. "Don't You Wanna Dance"-----Mr. Campbell

Great dance floor anthem. Simple, engaging, and well-sung.

Listen to Mr. Campbell singing "Don't You Wanna Dance on YouTube.

6. "Nightime Gardener"------Bobby Rush featuring Keb' Mo'

Bobby's put down his "night-fishing" rod and he's "night-gardening"--with a lawn mower and all--accompanied by the exhilarating guitar of Keb' Mo'. From Bobby's Grammy award-winning blues album, Porcupine Meat.

Listen to Bobby Rush singing "Nighttime Gardener" on YouTube.

7. "Let's Get This Party Started"-----Lomax

Lomax Spaulding uses an old disco chord progression that I can't retrieve from my dusty memory bins. (Help, readers!) But hold on, I'm not criticizing. Just the opposite. Instead of over-reaching or trying to impress, which so often taints Lomax's singles, this one is as comfortable as an old pair of your favorite shoes. Swing it, Lomax!

Listen to Lomax singing "Let's Get This Party Started" on SoundCloud.

8. "Are You Ready To Love Again?"------Lebrado

Listen to Lebrado singing "Are You Ready To Love" on YouTube.

9. "She's Ratchet"-----Jeter Jones w/ Big Pokey Bear

Listen to Jeter Jones singing "She's Ratchet" on YouTube.

10. "Slippin'"----Summer Wolfe

Listen to Summer Wolfe singing "Slippin'" on YouTube.

************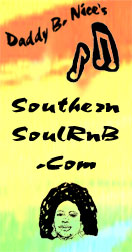 Send product to:

SouthernSoulRnB.com
P.O. Box 19574
Boulder, Colorado 80308

Or e-Mail:

daddybnice@southernsoulrnb.com

************

Daddy B. Nice's Top 10 "BREAKING" Southern Soul Singles Preview For. . .

-------FEBRUARY 2017-------

1. "I Can't Be Faithful"----Big Pokey Bear featuring Bishop Bullwinkle


The two biggest new stars in southern soul music team up for the first time on a Beat Flippa-produced track that continues Pokey's theme of being "addicted to the women." Hewing to his theme of preaching about worldly evils, in this case Pokey's, Bishop Bullwinkle stuns with his crystal-clear clarity and tone, proving he's not just a novelty act but a unique vocalist.

2. "Honey Hole"-----Vickie Baker

Whoever wrote the lyrics covered every salacious double entendre possible--"This hole is deep, / This hole is wet"—along with "long poles," "wide poles," and so on. Vickie's investment in getting the male hormones flowing should shower her with new fans and righteous praise.

Listen to Vickie Baker sampling "Honey Hole" on Facebook.

3. "I'll Take Your Word For It"-----Vick Allen

Vick augments the light-hearted attitude of "Shawty On The Side" with another witty social commentary, this one about a man turning down a woman's high-powered advances. The rhythm track and strong keyboard line, along with a snap-to-it horn solo, contribute mightily.

Listen to Vick Allen singing "I'll Take Your Word For It" on YouTube.

4. "A Lie Don't Care Who Tell It"------Melody Gold

From her debut CD, Zero To A Hundred, Melody Gold's new single pairs a first-rate vocal with a sumptuous melody line and one of producer Avail Hollywood's finest arrangements ever.

Listen to Melody Gold singing "A Lie Don't Care Who Tell It" on YouTube.

5. "Til The Sun Comes Up"-----Tucka

Still dealing with messy copyright litigation with a former manager, Tucka doesn't miss a beat creatively, churning out new southern soul hits as lightly as he'd launch a Frisbee across a beach. From his latest set, Long Live The King.

Listen to Tucka singing "Til The Sun Comes Up" on YouTube.

6. "Old Man's Sweetheart"----Coco featuring Big Yayo

"Used to be a young man's fool, / Now I'm an old man's sweetheart." Someone remind your Daddy B. Nice. Who did this song? Not Candi Staton (Candi Staton's '69 hit of the same name), which is the only thing I can find on Google. It's cute and knowing, even cuter with Coco (Big Yayo producing).

7. "You're The One, Baby"----Lomax featuring O.B. Buchana

Solid if predictable ballad, well executed by both singers.

8. "Busted"-----Donnell Sullivan

If Donnell Sullivan keeps beating down the musical door like he does here, he's going to go through the vaunted "green door" to southern soul's V.I.P. His most mature vocal yet.

Listen to Donnell Sullivan singing "Busted" on YouTube.

9. "Knock The Fire (Remix)"----Mr. David featuring Joe Nice

It's so much fun--a southern soul fan's vision of heaven--to hear the opening words of Mr. David's southern soul version of this old Springsteen riff and its iconic bass line: "I was driving in my Chevy (?)-o, / JACKIE NEAL ON THE RADIO." Hiphop/techno producer Joe Nice streamlines the remix.

Listen to Mr. David singing "Knock The Fire (Remix)" on YouTube.

10. "Shake It"-----Kilamity Jane

Catchy, upbeat jam with quirky, merry-go-round-like instrumentation. Equally fascinating is the singing of Kilamity Jane, whose sharp, syncopated vocal took me all the way back to Dinah Washington singing "What A Difference A Day Makes," one of the first glimmers of southern soul when I was a kid.

*********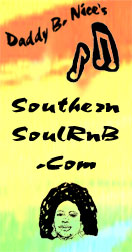 *********

Daddy B. Nice's Top 10 "BREAKING" Southern Soul Singles Preview For. . .

-------JANUARY 2017-------

1. "Dirty"------Adrian Bagher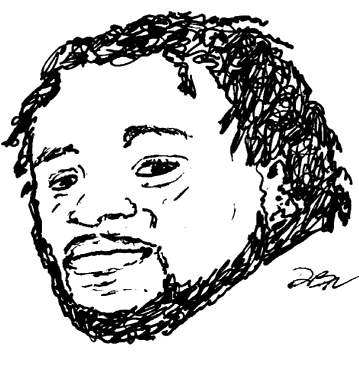 Great dance jam. In just the first few bars, with its hiphop sheen and rhythm-track "fullness," you know it's either Beat Flippa or--as it turns out--Heavy (aka Highway Heavy), Charles Lewis of "Sidepiece" and "Three" fame on the production. And doing the singing is the kid your Daddy B. Nice has been waiting to break out--a guy who's intent on expressing emotions most people won't touch--the deserving Adrian Bagher.

Listen to Adrian Bagher singing "Dirty" on YouTube.

2. "Born Under A Bad Sign"------William Bell

Where there is sun, there is shade. Maintaining the intimate acoustic sound of "The Three Of Me" and "This Is Where I Live," William Bell explores the dark classic by Albert King. Bell wrote it, by the way, during the Summer of Love, 1967.

Listen to William Bell singing "Born Under A Bad Sign" on YouTube.

3. "If You Need Some Tender Loving"----Ms. Mini & J. Red

In tandem with the richly-piped J. Red, who assuredly produced, Ms. Mini actually outdoes her exemplary vocal on Mike Darden's "That Act Right" with this sumptuous and melodic hymn to the joys of infidelity.

Listen to Ms. Mini & J. Red singing "If You Need Some Tender Loving" on YouTube.

4. "Room 102"-----Emerson Hill

He popped up on the concert circuit, and upon checking him out, Emerson Hill possesses a uniquely nasal vocal tone, like listening to the stereo with treble up, bass down. He's technically polished and well worth giving a listen.

Listen to Emerson Hill singing "Room 102" on YouTube

5. "Naked"------Louisiana Blues Brothas

It was the first single from last year's Beat Flippa Vol. 2, but Tyree Neal's song structure sounded as limp as a yoga-instructor. Months later, something has broken my resistance, like water running over stones, maybe Beat Flippa's tremolo organ or the street-corner-style Pokey/Tyree vocals.

Listen to The Louisiana Blues Brothas singing "Naked" on YouTube.

6. "Hold On (To What You Got)"-----Sharnette Hyter & Joe Tex II

A uplifting duet (and well-done video). As we're immersed in "sidepiece" and "other woman" tunes, Hyter and Tex II remind us of the common sense in remaining monogamous, recycling Tex's famous father's soulful ballad with an uptempo twist.

Listen to Sharnette Hyter & Joe Tex II singing "Hold On To What You Got" on YouTube.

7. "Make Time (For Her)"------Mr. Sam

An unabashed throwback to old-school romance by the melodic troubadour, Mr. Sam.

Listen to Mr. Sam singing "Make Time For Her" on YouTube.

8. "What's That Dance?"-----Rhomey

A new dance track from T.K. Soul's label, Soulful Records. Nice mix of gravel-rough rapping and melody-line vocal. No YouTube as of this posting.

9. "Why Jody Be For Me"-----T. Warner

This new artist has a fresh sound. Atmospheric arranging and street-wise voice-overs usher the melody home.

Listen to T. Warner singing "Why Jody B 4 Me" on YouTube.

10. "Turn It Out"----J. Red and Sir Charles Jones

Yet another project from the workaholic and lusty-voiced J. Red The Nephew. The Sir Charles vocal is a little washed-out, as it has been in a couple of other duets over the last year. Not sure if it's the key he's singing in, the vagaries of the mix, or if he's lost some of the projection he brought to early classics like "Better Call Jody."

Listen to J. Red and Sir Charles Jones singing "Turn It Out" on YouTube.

*************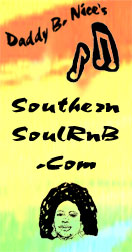 ************

Daddy B. Nice's Top 10 "BREAKING" Southern Soul Singles Preview For. . .

-------DECEMBER 2016-------

1."Come Saddle Up" / "Swing Out"-------Big Cynthia / Big Cynthia featuring Pokey Bear


Cynthia never met a note she wanted to bend, which has arguably limited her appeal over the years. One of the longest-tenured artists in southern soul, this daughter of Junior Walker and current godmother to the Louisiana southern soul scene was recording for Avanti and Ace in the 90's. I succumbed to "Saddle Up" after a couple of plays. The energy is too electric to do without. And man-of-the-moment Big Pokey joins Cynthia on "Swing Out," submitting an especially "grainy" and vintage-sounding vocal. (No You-Tube as of this posting.)

Listen to Big Cynthia singing "Come Saddle Up" on YouTube.

2. "Do You Think About Me?"------Wendell B. featuring Lacee

Slow jam city, baby. The instrumental track is like a mattress of sound you want to jump into and bury yourself. Wendell B has quietly become one of the foremost vocalists in all of R&B--and without losing his southern soul! Lacee's terrific. Check out the poignant, Ms. Tabatha-like guitar. Worthy to be played with Luther Vandross' "Think About You."

Listen to Wendell B. and Lacee singing "Do You Think About Me?" on YouTube.

3. "All The Lovers In The House"-----Nellie "Tiger" Travis

If this song hadn't come from composer/producer Floyd Hamberlin, I might not have made it past the first few bars: flowery and flaccid, hinting of elevator music. Then Nellie starts singing. A Southern Soul vocal just doesn't get any better. She transforms it into an anthem so powerful you can visualize how it's going to play out in concert, with the fans all swaying slowly from side to side with their hands in the air. It's so positive--full of warmth, love and community. Check out the early Sir Charles Jones production effects.

Listen to Nellie "Tiger" Travis singing"All The Lovers In The House" on YouTube.

4. "Nobody"-----El' Willie

Ever wonder what Willie would sound like on a professionally-produced record? Pretty impressive, as it turns out. Willie told me he sent me the wrong mix, and I said, "No, you didn't." A long, leisurely, Herbie Hancock-ish, instrumental intro leads into El's intimate, velvet-baritone vocal, and it's worth the wait--justified in the way you would wait to be ushered into a bishop's inner chambers. Reminscent of the jazz/blues of Charles Brown.

Listen to El' Willie singing "Nobody" on YouTube.

5. "(They Say I'm) Classy"----Sharnette Hyter

Another find for Daniel Ross (Beat Flippa) and the Baton Rouge-based Ross Music Group, Sharnette Hyter is too good to ignore, and surrounded by Beat Flippa's richly-textured production, she comes across like a tough and passionate southern soul diva.

Listen to Sharnette Hyter singing "Classy" on YouTube.

6. "I Don't Want To Be Alone"-----Luther Lackey

Temperamental. Paranoid. Vacillates between music and comedy. Quits, comes back. We can only hope that Luther Lackey's bleeding-ulcer-like, perennial dissatisfaction with southern soul flows into a cauldron of creativity, because the gentleman is a musical genius, as attested to by this amazing new tune, which harks back to the seminal, early-century southern soul work of producer Senator Jones at Mardi Gras and Hep'Me Records, gospel ensembles and choruses with a hint of singing-cowboys, a beautiful and almost forgotten direction for the music.

Listen to Luther Lackey singing "I Don't Want To Be Alone" on YouTube.

7. "I Ain't Gettin' That Shit"-----Stevie J.

Welcome to southern soul punk rock. I can't imagine fans NOT dancing to this steamrolling slice of blues. From Stevie J's newest, Back 2 Blues.

Listen to Stevie J. singing "I Ain't Gettin' That" on YouTube

8. "I'm Taking It To My Grave"-----J-Wonn

The most southern soul track from J-Wonn's surprisingly pop-ish, new THE LEGACY BEGINS CD.

Listen to J'Wonn singing "Taking It To My Grave" on YouTube.

9. "Zydeco Blues & Trail Ride" (ZBT Anthem)-----Ross Music Group (Pokey Bear, Crystal Thomas, Jeter Jones, Ms. Portia et.al.)

Late-breaking with a bullet.

Listen to RMG singing "ZBT Anthem" on YouTube.

10. "BYOB Party"----Tre' Williams featuring Jerry Flood

Humble but durable tune to close out the last chart spot of 2016. Full of realistic details like...

"I don't want anyone I don't know
Sitting at my table..."

Listen to Tre' Williams singing "BYOB Party" on YouTube.

*************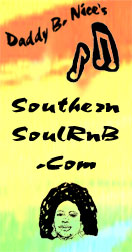 ************