March 18, 2018:
Major Shake-Up! Top Of The Charts!

Ronnie Lovejoy's "Sho' Wasn't Me" Takes Over #1 Spot From Johnnie Taylor's "Soul Heaven"!
See the chart.

Listen to Ronnie Lovejoy singing "Sho' Wasn't Me" while you read.

I have been thinking about this for years. It is so long overdue... The greatest song in southern soul music is Ronnie Lovejoy's "Sho' Wasn't Me". I know it. The most knowledgeable people in southern soul know it. Everything you ever wanted to know about southern soul music is epitomized in "Sho' Wasn't Me". You cannot say that about Johnnie Taylor's "Soul Heaven," which--as beautiful as it is--could have been recorded in other genres--classic rock and roll, for example.

And when I go to Johnnie Taylor's "Soul Heaven" on YouTube, I see that it has garnered 5,629,251 views, while when I visit Ronnie Lovejoy's "Sho' Wasn't Me" on YouTube, I note that it has only 417,000 views. I take some responsibility for this atrocious gap in views, because the top-visited page on this website is The Top 100 Southern Soul Songs, which for years has memorialized "Soul Heaven" as the top song in southern soul and sent potential fans via link to that YouTube page.

If I believed so strongly in "Sho' Wasn't Me" two decades ago and was converted to southern soul music by this one song more than any other, you may wonder... Why did I ever put Johnnie Taylor's "Soul Heaven" above it? The answer is as mundane and frustrating as any answer could possibly be--a website glitch. An intractable glitch.

This website has over six hundred pages. (See the navigation bar in the left-hand column.) It has grown like an anthill manned by ferocious army ants into a pyramid of data I never could have foreseen in the beginning. The Daddy B. Nice charts were the very first in the nation and world to pull together, describe and rank what were at the time countless, far-flung artists recording under many diverse labels and genres.

And I remember fondly the early days, when there was no southern soul media, and you heard a song on the radio again and again without knowing the title or the artist. "Sho' Wasn't Me" was one of those songs for your Daddy B. Nice. I have dusty old cassettes in the closet with the legend (for the song) "A Case Of Mistaken Identity". That's what I thought the title was. I didn't know the name of the artist either.

In those days you might go a year or two before you finally figured something like that out. You'd find little-to-nothing by googling (which term wasn't yet invented) on the search engines. You just hoped there was some guy or gal on Napster or Morpheus or one of the other peer-sharing sites of the day who was willing and foolhardy enough to share the name, title and mp3, pulling back the curtain of mystery and bringing your long, valiant search to fruition.

I sometimes wonder if southern soul music, being so underground, would have survived without that much-maligned peer-sharing, which--say what you will about its harm to the recording industry--also had the beneficial effect of bringing these darkly-shrouded, chitlin' circuit artists into the light. SouthernSoulRnB brought them all together under one big tent called "Southern Soul," and in unity and inclusion there was strength. In spite of the dire predictions (as its major recording stars passed away in the early 00's), southern soul music has thrived.

But when I set up the first two original charts, Top 100 Artists and Top 100 Songs, I linked them together, along with the myriad hundred artists and their artist guides. That one fateful decision has haunted me ever since, because short of dismantling the entire, inter-connected edifice of charts and artist guide pages, the #1 artist on the former chart automatically became the #1 artist on the latter chart, or vice versa. It had to be Taylor at the top of both charts or Lovejoy at the top of both charts. And all these years, I've gone with Taylor, whom we all recognize as the godfather of contemporary southern soul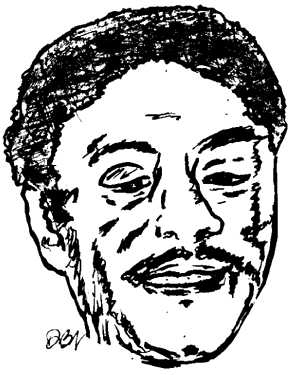 Call me stupid. It's well-deserved. And now if I look ignorant for putting Ronnie Lovejoy ahead of Johnnie Taylor on the Top Artists chart, it will only serve to make up for all the years I looked incompetent putting "J.T.'s "Soul Heaven" ahead of Lovejoy's "Sho' Wasn't Me" on the Top Songs chart.

Here's another thing...I think about all of the visitors to the website, the potential fans who googled "top 100 southern soul songs" and listened to "Soul Heaven" and nothing else, thinking it well-crafted, possibly a little maudlin (I've heard that comment), and left the website, never to give southern soul music another thought. Now I think there's a better chance.

Now they're going to travel via link to Ronnie Lovejoy and another kind of "southern soul heaven". I wish fans could hear the real thing (which I'm listening to right now), not just the YouTube copy, because "Sho' Wasn't Me" is the fullest flowering of the Johnny Vincent (Ace, Avanti) sound, comparable to the best of Stax (remember Al Green?) but different and distinctive, a little more laid-back. And, of course, Ronnie Lovejoy was a stone-cold genius and vocalist of the first order--the Wendell B. of his day.

Have you ever listened to the great Tyrone Davis's "Sure Wasn't Me"? It doesn't even qualify to stand in the shadow of Lovejoy's "Sho' Wasn't Me". Every element of the Lovejoy recording is state-of-the-art, yet seemingly intuitive, instinctual, sensual, sexual. On the one hand, you have the bawdiest of lyrics; on the other, you have the most sublime composition, vocal and instrumentation. The recording session is legendary, and a handful of female singers have written me over the years claiming to be one of the uncredited background singers. Here's a list of some of the distinguished contributors to this recording:

Thomisene Anderson Vocals (Background)
Jewel Bass Vocals (Background)
Harrison Calloway, Jr. Arranger, Mixing, Programming
Rue Davis Composer
Tina Diamond Vocals (Background)
Ronnie Lovejoy Composer, Primary Artist
Larry Nix Mastering
Mike Russell Guitar
Johnny Vincent Executive Producer, Producer

You can now buy "Sho' Wasn't Me" as an mp3 at Amazon. Do so. For many years, the song was not available. You can press the "Continue to Check-Out" tab with the confidence that you're purchasing the best that southern soul has to offer.

Soothe your wrinkled brow. Buy Ronnie Lovejoy's "Sho' Wasn't Me" at Amazon.

--Daddy B. Nice

Read Daddy B. Nice's Artist Guide to Ronnie Lovejoy


March 6, 2018: BLAST FROM THE PAST! !
A Daddy B. Nice MixTape From 2001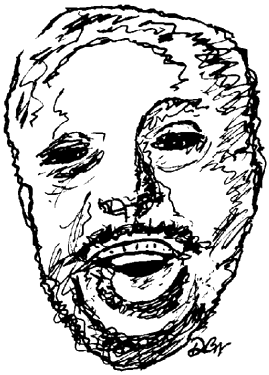 Listen to Lee "Shot" Williams singing "She Made A Freak Out Of Me" on YouTube.
Listen to Rick Lawson singing "Lee Shot, Come & Get Your Freak" on YouTube.
Listen to Billy "Soul" Bonds singing "I Tried (But I Failed)" on YouTube.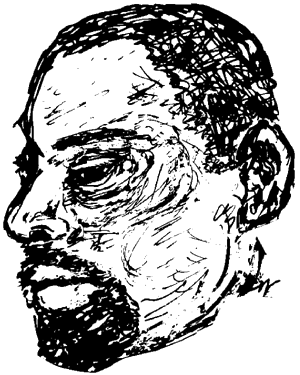 Listen to Maurice Wynn singing "What She Don't Know (Won't Hurt Her)" on YouTube.
Listen to Al Green and Ann Nesby singing "Put It On Paper" on YouTube.
Listen to Johnnie Taylor singing "Just One Moment" on YouTube.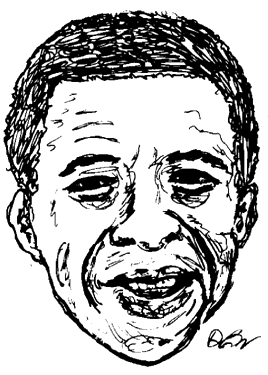 Listen to David Brinston singing "Party 'Til The Lights Go Out" on YouTube.
Listen to Kenne' Wayne singing "After The Party's Over" on YouTube.
Listen to Barbara Carr singing "I've Been Partying At The Hole In The Wall" on YouTube.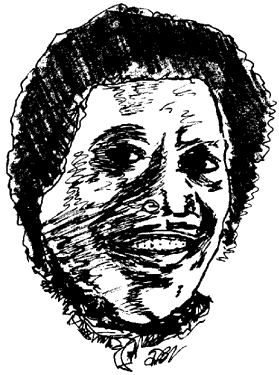 Listen to Bobby "Blue" Bland singing "Turn On Your Love Light" on YouTube.
Listen to Patrick Green singing "Your Love Is Precious To Me" on YouTube.
Listen to Cicero Blake singing "I Don't Want To Blow My Chance With You" on YouTube.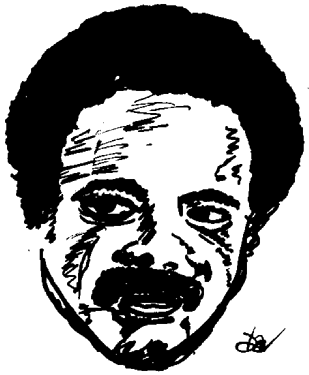 Listen to Z.Z. Hill singing "What Am I Going To Tell Her?" on YouTube.

--Daddy B. Nice

(Not found on YouTube: Chick Willis "Big Red Caboose," Billy Ray Charles "You're Walking On Shaky Ground," Stan Mosley "No Mistake," Eddie Holloway "I Won't Turn Back," Robert "The Duke" Tillman "Give Me Just One Chance".)

*********


*********

February 25, 2018:
Awards Winners Pages Updated (Click the links.)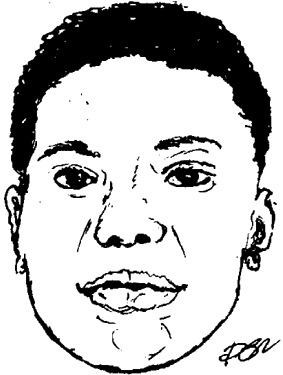 J-Wonn
Omar Cunningham
Nellie "Tiger" Travis
Pokey Bear
Tucka
Crystal Thomas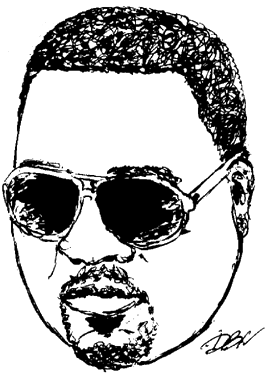 J. Red
Bishop Bullwinkle
David Brinston
Jeter Jones
Beat Flippa
Big Yayo
Stan Butler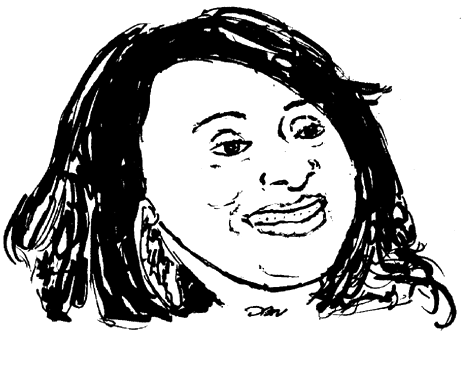 Sharnette Hyter

Alonzo Reid

La'Keisha



Daddy B. Nice notes: John Ward (Co-Winner, Best Producer) is featured in the David Brinston Artist Guide. Floyd Hamberlin (Best Songwriter) is featured in the Nellie "Tiger" Travis Artist Guide. Gentry-Jones (Best Collaboration) is featured in the Omar Cunningham and Big Yayo Artist Guides. Miss Lady Soul and Columbus Toy are featured in the J. Red Artist Guide.

*********


*********

February 17, 2018: Random Notes
1. Why I Don't Want To Spell Cold Drank "Coldrank"
Cold Drank is a new recording artist associated with Ross Music Group. He's not as well known as Louisiana Blues Brothas Big Pokey Bear, Tyree Neal and Adrian Bagher, but Cold Drank's "answer" song to "My Sidepiece"--entitled "Three" ("Got a wife / The other woman / And a sidepiece")--nailed down Daddy B. Nice's #1 Southern Soul Single of 2016. The record was written and produced by Heavy, who's successfully blending elements of hiphop production into high-intensity southern soul tunes.

Listen to Cold Drank singing "Three" on YouTube.

Cold Drank spent most of 2017 touring with the Big Pokey Bear, each artist singing his respective "sidepiece" song onstage, back to back. Lately, though, the handbills and promos have transitioned from "Cold Drank" to "Coldrank," one word.
Here's why I believe that is a bad career move. If you make it one word and take out the second and very important "d," the people who read it don't see "cold drank". They see "cold rank"...

Rank.
...The definition of "rank" is "having a strong and unpleasant odor," as in the phrase "the house was full of the rank smell of urine." I don't think that's the image C.D. wants to convey.

And I apologize in advance to the many people who haven't watched "Game of Thrones," but there's a character named Theon who is captured and brutalized (including castration) by his captor, who calls him...
Reek.
...His captor even brainwashes him into believing he is no longer Theon but "Reek". And physically, he becomes rank. So when I see "Coldrank," I also see "Coldreek".

Listen to Adrian Bagher & Cold Drank singing "I'll Take Care Of You" on YouTube.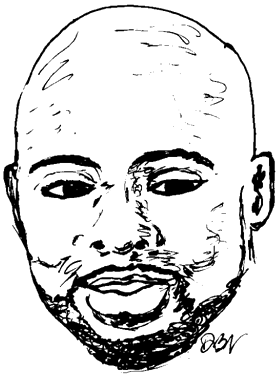 But there is another, more professional reason for avoiding a name change. As an avid chronicler of the southern soul scene, I've seen it time and again. An artist--say, Steve Perry of "Booty Roll" fame--has personal reasons for changing his name, among them the fact that his name might be confused (and obscured on the search engines) by a rock musician named Steve Perry. So Steve becomes "Prince Mekl". He's an entirely different musician in the eyes of some if not all of his fans, but more importantly, in the eyes of the retailers selling his music, so that, for example, when you click the link to get to "other albums by the artist," you hit a dead-end. Steve Perry and Prince Mekl are totally different entities.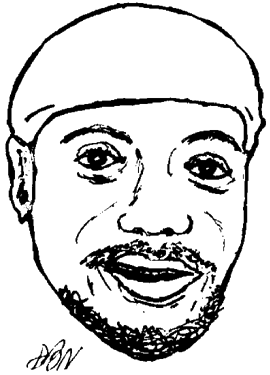 Steve Perry eventually switched back to "Steve Perry"--another reason your Daddy B. Nice tends to wait and see. But the name-changing continues apace--"Stevie Jay" to "Stevie J" to "Stevie J Blues"--all different artists, and if you go to CD Baby knowing only one of the incarnations of Stevie Johnson's name, you'd never know that he published other albums under other names. That lessens Stevie's potential for record sales.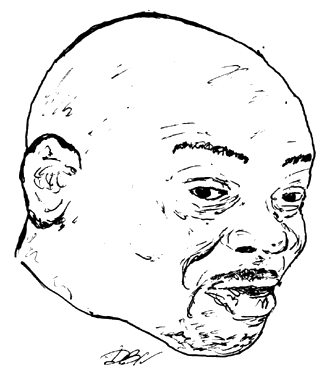 Savvy as he is, Pokey Bear has been victimized by the same unforseen "balkanization" of his catalog, from "Pokey" to "Louisiana Blues Brothas" to "Big Pokey Bear" to "Pokey Bear" (the latest incarnation of his name, and my personal favorite), yet all totally different artists to consumers unwilling to beat the bushes when searching for Pokey's albums under various names. It's not the kind of thing the casual or impulsive consumer stops to think about.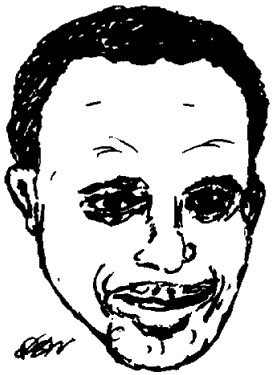 Although I hope Cold Rank goes back to Cold Drank, the knots which recording artists get themselves tied into via name changes is with us for the duration. Mys. Niki will become Nikita. All for good reasons. All with unfortunate results.

Why, just today I heard from Chris Andrus--Lil' Fallay of "Love Under Arrest" fame--whom I hadn't heard from in years. But... He's no longer Lil' Fallay. He's Chris Andrus. Uncle Fallay. A whole different artist!


2. Artists Added To The Comprehensive Index :
Find the name in the Index and click the link to go to the artist's first appearance on the website.

Candice G.

Suade

R.J. Scott

Aaron Cook

Carolyn Staten

D. Scott

Deacon Dukes

Big Lee

Arthur Roland

Raven Salve

--Daddy B. Nice


February 10, 2018: David Whiteis on Denise LaSalle
Denise LaSalle: An Appreciation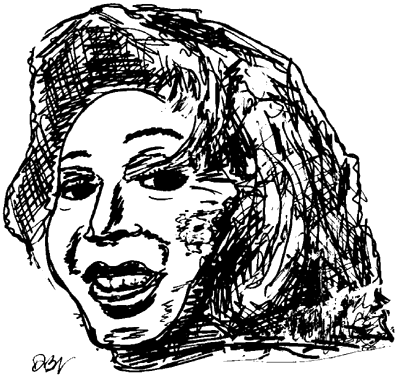 Daddy B. Nice notes: David Whiteis is the author of Southern Soul Blues. Denise LaSalle just happened to write the "Forward" to that book, and Whiteis is currently at work on an upcoming biography.


"...Like her friend...
...and contemporary Millie Jackson, Denise LaSalle honed the art of framing parables of empowerment in confrontational and profane language. She made it clear that she was speaking and singing (and cussing) on behalf of women who'd been dissatisfied and betrayed, and weren't going to take it any longer. Thus, her indictment of macho poseurs who acted as if a woman should be glad just to "have a dick in the house," and her insistence that satisfying a woman –sexually, financially, and emotionally– should be the first duty of a husband or a lover. "Real women would like you lick it before you stick it!" she declared, and if a man wouldn't do a woman right, it was time to "drop that zero, and get yourself a hero."..."
Read the full article in Daddy B. Nice's Top 100 21st Century Artist Guide to Denise LaSalle.
Read the full article in Daddy B. Nice's Original Top 100 Artist Guide to Denise LaSalle.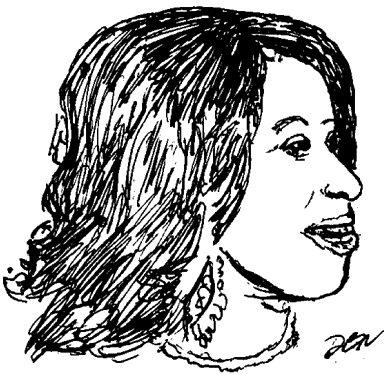 February 4, 2018: Top 10 Singles

It took a month into the new year (it usually does), but the sweepstakes for "best song of 2018" has officially begun, with no less than three recording stars who were mostly-on-the-sidelines-in-2017--O.B. Buchana, Karen Wolfe & Nelson Curry--making "statements" with career-defining records. See Daddy B. Nice's Top 10 "Breaking" Southern Soul Singles (right-hand column, this page).


Daddy B. Nice Announces THE WINNERS of the 2017 (11th Annual) SOUTHERN SOUL MUSIC AWARDS. (click here!)


January 13, 2018: Denise LaSalle Update!

Due to inclement weather, the services (below) have been postponed until Monday, January 15th, Reverend Martin Luther King's birthday. The funeral will be held at 11 am in Englewood Baptist Church, 2239 N. Highland Ave., in Jackson, TN. Visitation 9-11 am.

January 9, 2018: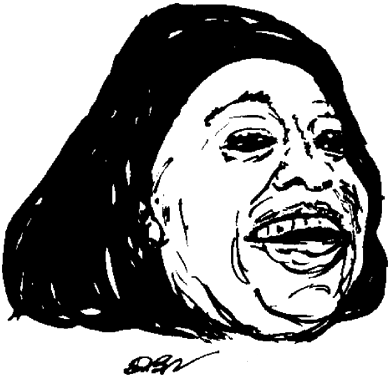 DENISE LASALLE
(1939-2018)
See Daddy B. Nice's biography of Denise LaSalle, including discography and videos.
Funeral Services:
Saturday, January 13, 2018 at 11:00 AM at Liberty Technology High School Auditorium
3470 Ridgecrest Road Ext.
Jackson, TN

Visitation will be from 9:00 - 11:00 AM on Saturday morning at Liberty Technology High School Auditorium

Funeral Home in Charge:
Wolfe Brothers Funeral Home
128 South 7th Street
West Memphis, AR

See "Southern Soul Blues" author David Whiteis' letter in Daddy B. Nice's Mailbag!


December 25, 2017: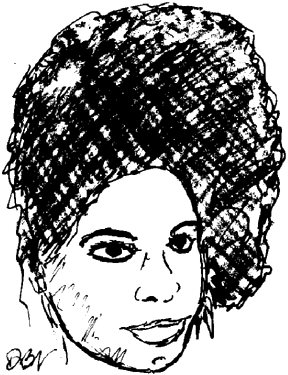 "NO SHOWS" in 2017….
Before we look at all the artists who made 2017 a banner year for southern soul music--the annual awards coming soon--let's release a sigh of regret for those lost along the way, not necessarily to death, but to the vicissitudes of life and the music business. As much as we southern soul fans rejoice in all the new artists pumping new tunes into the genre, we look back on the many great musical talents who vacated the southern soul stage without much adieu in the last year or more, remember the great music they made, the great shows they performed, and yearn for their return.

Shirley Brown ----- Need I say more?

Denise LaSalle ---- The indomitable lady

Lil' Jimmie ---- "She Was Twerkin'" was so good

Billly "Soul" Bonds ----------- the "Scat cat, kitty, kitty" man

Malindy Music recording artists Lina & RawShaw ------- who both recorded "I Won't Let My Baby Down"

Chicagoans Theo Huff & JoJo Murray ----- the former with the song "It's A Good Thing I Met You", the latter with the song "From The Inside"

Jesse James ---- who thrilled us with "I Lost My Baby On Facebook"

Anita Love ---- with the one-hit "Keep Knocking"

Simeo ----- "How Come The Dog Ain't Barking" was his last solo release

Krishunda Echols ----- who captivated everyone with "Mad Dog 2020"

JR Blue ----- Nothing since his fine debut (although I see he will be appearing in a concert in 2018)
….And also missing along the southern soul way this year or more…..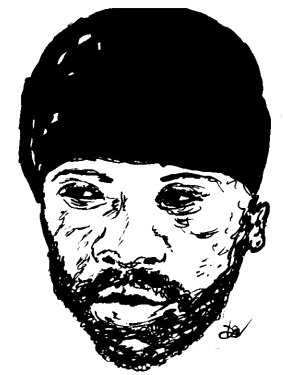 Carl Marshall, Rue Davis, Booker Brown, Miz B., Bobbie Conerly, Barbara Carr, The Real Brown Sugar, Larry Shannon Hargrove, Cherone Brown, Unckle Eddie, Lee Roy, James Morgan, Will Easley, Lil' Fallay, Jody Sticker, David G, Black Zack, Larry Milton, Jill Sharp, Captain Jack Watson, Charles Blakely, Pat Brown, B.B. Queen, Narvel (Echols), Charles "Big Daddy" Stallings, Gina Brown, Queen Emily, Walt Luv, Millie Jackson, Chuck Roberson, Roni, Bobby Jones(z), Cicero Blake, Jimmy Ja, Dorothy Moore, Equanya, Zeke, Soul Unlimited featuring Ellis Blake, Jesse Clay, Leroy Allen, King Russell, RB & Company, James Payne, Choppa Law, Jerry L., John Cummings, Gerod Rayburn, Lysa, Ms. Tabatha, The Love Doctor, T-Baby and many more. Your Daddy B. Nice hasn't forgotten these southern soul recording artists, and welcomes the latest news or corrections of inaccuracies above, at daddybnice@southernsoulrnb.com




Product, comments, information or questions for Daddy B. Nice?

Write to

daddybnice@southernsoulrnb.com

********


January 8, 2018: Daddy B. Nice's...

2017: THE YEAR IN SOUTHERN SOUL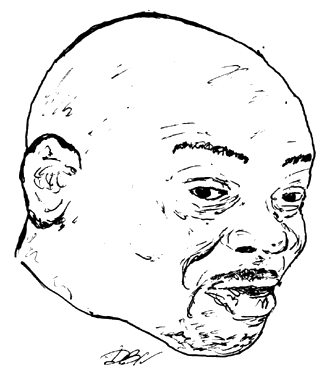 If southern soul music had a "Time" Magazine, the "Man of the Year" cover would go to Josephine's son, Big Pokey Bear. Nobody's stock rose faster or higher--and deservedly so. The writer/performer was everywhere, touring maniacally from Texas to the Carolinas, often hundreds of miles in a day, and recording week-in, week-out with fellow southern soul singers, making a way of life of musical collaboration. His signature anthem, "My Sidepiece," may have gained him the reputation of a shiftless, pussy-hunting ne'er do well, but behind the facade, running up and down the I-55 corridor and criss-crossing I-10 and I-20, the real story of Pokey Bear was that of a career-driven workaholic, the kind of larger-than-life quarterback (to use an NFL analogy) who mentors and raises the level of the players around him: the late Big Cynthia (who died three days into the new year), Cupid, Jeter Jones, Crystal Thomas, Lacee, Deacon Dukes, Big Lee, Nadia Green, Miss Portia, O.B. Buchana, Bishop Bullwinkle, Lacee, Mystikal, Mz. Pat, Veronica Ra'elle, Rosalyn Candy, Tyree Neal, Cold Drank, to name a few.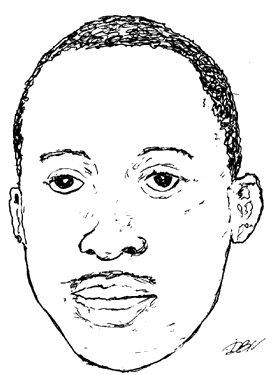 Pokey Bear and many of these artists were affiliated with Daniel Ross's (aka Beat Flippa's) Baton Rouge-based Ross Music Group, the most significant new label outside of Memphis or Jackson to boost interest in southern soul music since Senator Jones (his real given name) left Jackson's turn-of-the-century Malaco Records to introduce the new wave of contemporary southern soul artists--Sir Charles Jones, The Love Doctor, Andre' Lee, Mr. Zay, LaKeisha, Stan Mosley, Thomisene Anderson, Cicero Blake, etc.--from the threshold of Louisiana's Mardi Gras Records.

Ross Music, along with Jeter Jones' Louisiana-based Jones Boy Entertainment, published a wealth of the most exciting artists of the year: Pokey Bear, Jeter Jones, Miss Portia, Crystal Thomas, Rosalyn Candy, Nicole Jackson, Napoleon Demps, Tyree Neal, L.J. Echols, Sharnette Hyter, Veronica Ra'elle, G-Sky, Katrenia Jefferson, Laylla Fox, Deacon Dukes, Sweet Nay, Big Lee and more.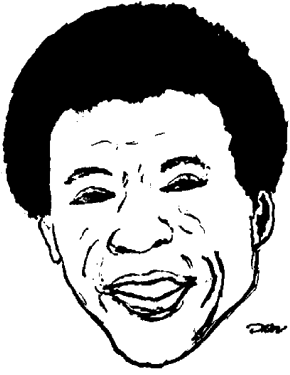 Memphis' longstanding Ecko Records, under the tutelage of John Ward, retained its high profile as the most consistent southern soul label in the post-Malaco era, publishing the returns of David Brinston and Mr. Sam with their best albums in years as well as albums by Ecko staples Ms. Jody, Jaye Hammer and O.B. Buchana. Ecko published a couple of substantial, blues-oriented albums by Sonny Mack and Joe "Blues" Butler and four new installments in its popular "Blues Mix" samplers (#'s 20-24), showcasing all of the above along with Sheba Potts-Wright, Luther Lackey, Donnie Ray, the late Quinn Golden, King Fred, James Payne, Rick Lawson, Val McKnight, Mystery Man and Randolph Walker.

It was a year of confidence and swagger. "Southern Soul's stock is rising," Daddy B. Nice wrote early in 2017. Everybody wanted to get into the act. Having captured the imaginations of genre-switching, former young urban R&B/hiphop artists (such as Pokey Bear himself), southern soul amassed a phenomenal number of debuts, setting off an unprecedented competition for market visibility.

Apologies for southern soul? Not any more. National recognition? Who gave a shit? Or, to be less graphic, who cared? (See more below on the four-letter word.) There was too much money to be made—-too much demand for the music.

Audiences flocked to concerts--occasionally southern soul and zydeco on the same venues--in record numbers.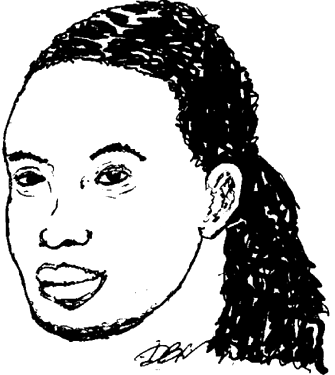 Promoters sprang out of the woodwork in every county across the Deep South, and if an artist with a "brand" couldn't make a living by selling records, he or she could certainly do so by recording AND touring. Many southern soul artists from the "old guard," worn down by years of marginalization (but also benefiting from the lack of competition) could only watch in envy as a new breed of dynamic and commercial performers--Tucka, Pokey Bear, Bigg Robb, J. Red, J-Wonn, Cupid, Calvin Richardson, Bishop Bullwinkle--took over and reaped the rewards.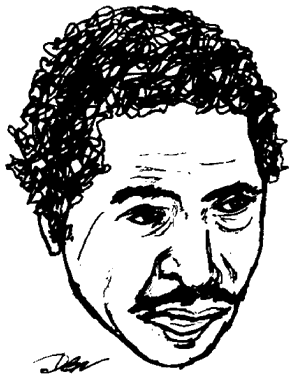 2016 Grammy Award winners Bobby Rush (in the "Blues" category) and William Bell (in the "Americana" category) successfully took southern soul music north in the autumn of 2017 with the TAKE ME TO THE RIVER show, an ensemble celebrating the legacy of Stax. At three months and running, TAKE ME TO THE RIVER was the most intensive tour (daily gigs) ever above the Mason-Dixon line, and the show resumes in 2018.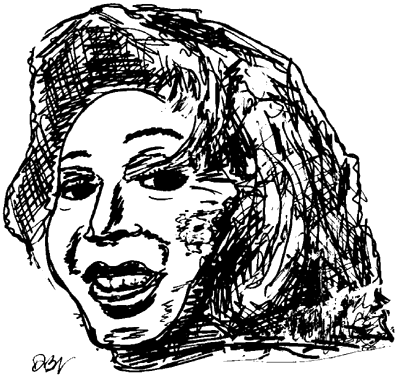 On the national stage, Fats Domino, Chuck Berry (Theodis Ealey's favorite artist), Della Reese and comedian/activist Dick Gregory--all of whom influenced southern soul--passed on. On the local stage, Robert Henderson, the owner of Montgomery, Alabama's indie label Hot Spot Records, also passed. All in all, the ranks of southern soul artists incurred less attrition than in previous years, but Shirley Brown was conspicuously silent and Denise LaSalle had to have a leg amputated a year after undergoing triple-bypass heart surgery.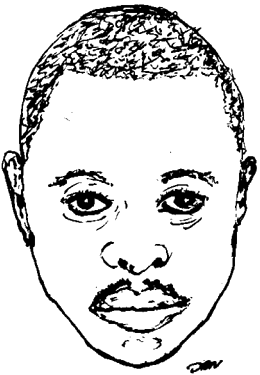 More southern soul artists became fixtures on the national ticket-broker outlets. They included Latimore, Willie Clayton, T.K. Soul, Calvin Richardson, Big Pokey Bear, Bishop Bullwinkle, Tucka, Theodis Ealey, Bigg Robb, Lenny Williams, Nellie "Tiger" Travis and of course the living legend Clarence Carter, not to mention the "King of Southern Soul," Sir Charles Jones.

Ahhh, yes. And with two years of hindsight, 2017 was the year it became certain beyond a doubt that Sir Charles' new-era "heart-breaker" ballad, "Expire," could give you goose bumps like the ones you got listening to "Is Anybody Lonely?" And that was somehow comforting. For southern soul fans, all was right with the world: the sun would continue to rise in the east and set in the west.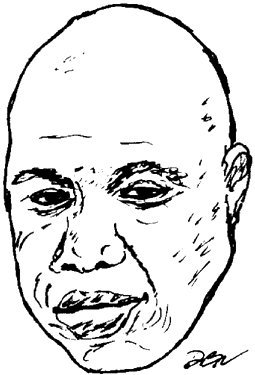 Willie Clayton put out a blues album, perhaps hoping to duplicate Bobby Rush's Grammy for Blues in 2016, but predictably--and like Rush's the year before--it got very little air play on southern black radio. (That may be a good sign, Willie.) Chicago producer/writer Floyd Hamberlin and singer Nellie "Tiger" Travis reunited on an album anchored by her suddenly five-year-old single, "Mr. Sexy Man", while down in Memphis Sweet Angel returned with her first album in years. Sonny Mack, who released a new album, gigged 2-6 week-day afternoons at the King Palace Café Patio on Beale Street (talk about being accessible!)--and is still doing so--while former southern soul recording star Toni Green ("Southern Soul Music") opened her own club, Toni Green's Palace, on the north side of town.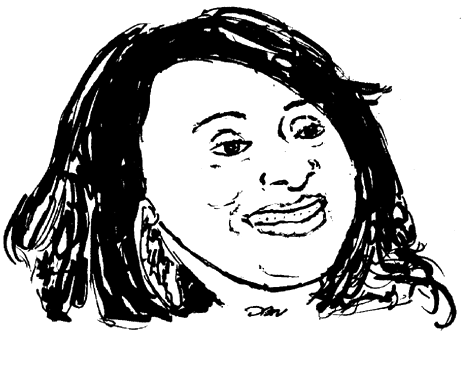 Youth ruled as never before. (Hard to believe now it was ever an "issue".) Young songstresses Sharnette Hyter, Miss Portia, Crystal Thomas and Candice G. were especially impressive. Young guns Solomon Thompson, Ra'Shad (The Blues Kid), R.J. Scott and Mr. Campbell had breakthrough years. Ronnie Bell struck a common chord with his women's-power-enhancing "I'll Pay The Shipping Cost," a sensation in the Mobile/Pensacola area, where it topped radio charts for months. Meanwhile, Georgia's newcomer Stan Butler continued to bring a rough-hewn, "Mississippi Boy"-like sound back to southern soul with hits like "I Left My Woman" and another new album.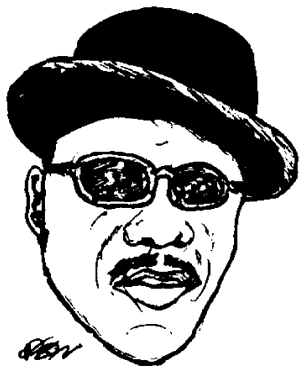 At one time inclined to go off in his own direction, the "King of Swing" Tucka, continued his seamless integration into the southern soul circuit. Mr. Sam recorded "Broke As Hell" (from his new CD) while T.K. Soul recorded "Cheap Ass Man"--and in a further irony, both singles came out at the same time. Luther Lackey put out another good song but still declined to get a stage act together and tour. J. Red's stock rose, as did that of Lomax with his second solid album's appearance. And the El' Willie we thought we knew turned out to be the El' Willie we thought he wasn't, surprising us with the best collection of songs of his career.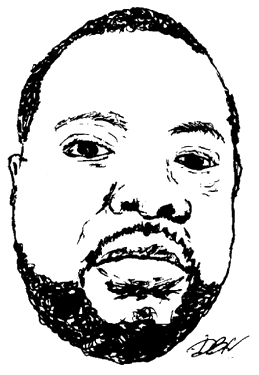 Big Yayo was a "Best Vocalist" award nominee in spite of (shades of Bigg Robb) singing through a vocal enhancer. Bishop Bullwinkle continued to sport a cowboy hat--not a pointy bishop's cap. Nelson Curry's brother Alan ("Ace") from the Klass Band Brotherhood got back into southern soul as a solo act. LaKeisha Burks resurfaced on Alonzo Reid's "Do You Want Somebody?", while fellow vintage southern southern singers Little Kim Stewart and Vickie Baker returned after near decade-long absences.

Gigging at clubs like Underground 119 (downtown Jackson), F. Jones Corner (on legendary Farish St.) or Vicksburg's Ameristar Bottleneck Blues Bar (west of town), Jackson, Mississippi's Stevie J re-tooled his name ("Stevie J Blues") and released a new album, but balked at uttering the word "shit" even though recording a song with the refrain and title, "I ain't getting that shit."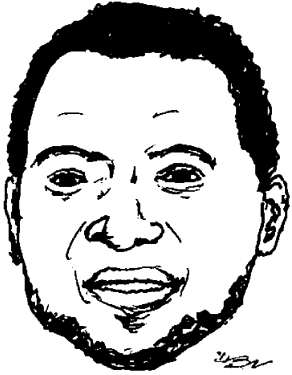 No such qualms from the "fronting" DJ Big Tony on the Jeter Jones single, "Single Footin'," from Jones' new album, in which Tony yells "Sheeeeeeee-it!", the obscenity caught up and swept away and immediately forgotten in the Dorothy-to-Oz musical mayhem.

Unforgettable sounds of the year:

The stark, descending, traditional-piano notes and Lil' Jabb's swirling cajun accordion on top of the deliriously-percussive instrumental track to the aforesaid Jeter Jones track, "Single Footin'";

The head-turning, "wasted-in-misery" vocal by David Brinston on "I Drinks My Whiskey";

Ms. Lady Blues ecstatically singing the lullaby-like melody line in the chorus of "Shake It (The Remix)" with J. Red and Columbus Toy;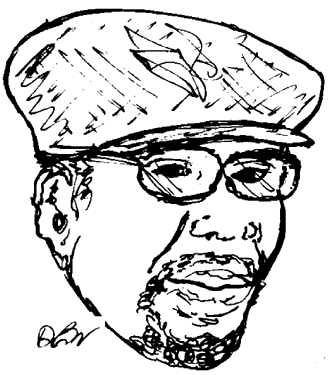 Gentry Jones and Omar Cunningham conjuring a mind-blowing, PET SOUNDS-like harmonizing to Big Yayo's "Bedroom Rodeo" Remix;

One-of-a-kind Wendell B. riffing on James Brown in "Bobalagaboom";

Sweet Angel exhorting her raucous background singers in "I Got Your Back";

Ms. Jody's sugary swagger as she relates the "lies" in "I Had To Lie".

As always, the strength of southern soul was the unparalleled quality of its singers.

Great lyrics? How about...

"You paid three hundred for your shoes./ I paid four-thousand for my boots."

That's the song where the guy gets mad when the gal steps on his boots. Who knew? I knew custom-made cowboy hats could cost a thousand dollars, but who knew about boots?

(From "Watch My Boots Part 2" the wild dance joint by Deacon Dukes, Jeter Jones, Pokey Bear et.al.)

--Daddy B. Nice


*********



Product, comments, information or questions for Daddy B. Nice?

Write to

daddybnice@southernsoulrnb.com

********


Daddy B. Nice Announces the 2017 (11th Annual) BEST OF SOUTHERN SOUL AWARDS! Click here!





*********



Product, comments, information or questions for Daddy B. Nice?

Write to

daddybnice@southernsoulrnb.com

********


Daddy B. Nice's Top 10 "BREAKING" Southern Soul Singles Preview For. . .

-------MARCH 2018-------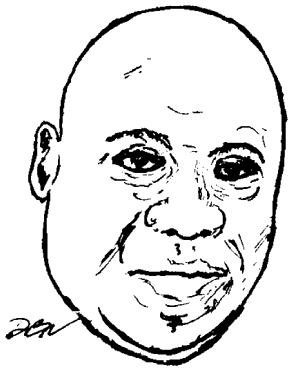 1. "The Mule"------O.B. Buchana

I prefer O.B. as the stud of "The Mule," brimming with swagger and sexuality, to the tentative, would-be dancer of "Teach Me How To Swing," another song featured twice on Buchana's new Parking Lot Love Affair album. "The Mule's" rhythm section slinks along like a giant king snake while the Bootsy Collins-style guitar distortion blends with the falsetto background-singing of Latoya Malone to make a new and fiery sound. O.B. hits #1 for the second month in a row.

Listen to O.B. Buchana singing "The Mule" on YouTube.

2. "Down In The Club"-------King Fred

From his new album, Soul 2 Soul, King Fred's "Down In The Club" is a remarkable piece of songwriting and production, highlighted by a lovely, African-tinged chorus line. Fred's vocal, in which each phrase seems to be half-swallowed and regurgitated as an ancient man's wisdom, is typically superb and off-the-chain.

Listen to King Fred Hicks singing "Down In The Club" on YouTube.

3. "Viagra Man"----The Cadillac Man

Yet another gospel artist gone secular, Sylvester Collins aka "The Cadillac Man" succeeds where many another artist has failed, weaving a reggae beat into authentic southern soul and making it work. A great novelty tune.

Listen to The Cadillac Man singing "Mr. Viagra Man" on YouTube.

4. "The Real Mississippi Boy"------Will T. feat. Billy Branch

It's Charles Wilson (or in this song "he who shall not be named") vs. Will T. again--see the "Mississippi Boy" controversy--in this throw-down from Songwriter of the Year Floyd Hamberlin and the original, the "real" Mississippi Boy, Will T. The blues harp by Billy Branch sounds almost exotic, and one hopes to see it featured in more southern soul, not just the blues. After all...Is the sound of the blues harp any more antithetical to southern soul than the presently-in-vogue, zydeco button accordion?

Listen to Will T. singing "The Real Mississippi Boy" on YouTube.

5. "Sidepiece On The Side"-----Willie Clayton

From a southern soul perspective, this is Willie's finest offering since his cover of the little-known Tony Troutman's "Your Man Is Home Tonight," and "Sidepiece On The Side" has the same (albeit different) pristine guitar sound.

Listen to Willie Clayton singing "Sidepiece On The Side" on YouTube.

6. "Johnny James"-----Heavy Presents Johnny James

This is potent and fascinating stuff. Highway Heavy's deep-soul organ. A scratchy-voiced singer in hitched-up running pants dancing around on his kitchen counter tops, proclaiming he's "Johnny--Johnny James". You couldn't even imagine it if it wasn't on YouTube.

Listen to Heavy Presents Johnny James singing "Johnny James" on YouTube.

7. "Georgia Kick"-----Stan Butler

Begging to be choreographed into a line dance, the "Georgia Kick" has antecedents in the marching-band-like instrumental tracks of Pokey Bear's "Get On The Good Foot" and Stephanie McDee's "Lion Of Judah". Most significantly, it shows wunderkind Stan Butler staying loose and fresh.

Listen to Stan Butler singing "Georgia Kick" on YouTube.

8. "Girls From Louisiana"------O Flava Psi

No singer under T.K. Soul's musical tent has a stranger name or more fuzzy and warm vocal tone than O Flava Psi. From 2017's overlooked sampler from Soulful Records (T.K.'s label), Southern Soul Mixtape, Vol. 3.

Listen to O Flava Psi singing "Girls From Louisiana" on YouTube.

9. "Wanna Feel Your Body"-----Chris Andrus (Uncle Fallay)

Formerly Lil' Fallay, Lafayette, Louisiana's Chris Andrus now calls himself Uncle Fallay.

Listen to Chris Andrus (Uncle Fallay) singing "Wanna Feel Your Body" on YouTube.

10. "Weekend"-----G'que

From the EP The Definition of Urban Soul.

Listen to G'que Mickens singing "Weekend" on YouTube.

************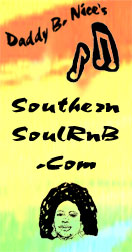 Send product to:

SouthernSoulRnB.com
P.O. Box 19574
Boulder, Colorado 80308

Or e-mail:

daddybnice@southernsoulrnb.com

**********

Daddy B. Nice's Top 10 "BREAKING" Southern Soul Singles Preview For. . .

-------FEBRUARY 2018-------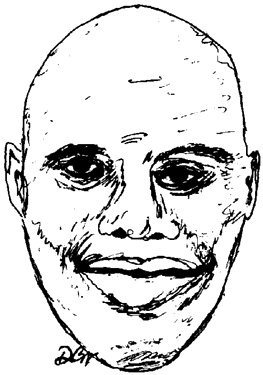 1. "Parking Lot Love Affair"-----O.B. Buchana

Who hasn't run into a stranger in a mall, been too bashful to approach, and later regretted it, sometimes remembering the stranger for years afterward? "Parking Lot Love Affair" is a universal fantasy and a giant step into a new frontier for southern soul's master stylist. O.B. puts everything into it: immediacy, a staggeringly-forceful vocal, a fan-friendly concept, great songwriting and, most prominently, all of himself, nothing held back.

Listen to O.B. Buchana singing "Parking Lot Love Affair" on YouTube.

2. "You Ain't Woman Enough (To Take My Man)"------Karen Wolfe

Karen Wolfe, the lady who re-defined rustic soul-singing with "Man Enough," has made a triumphant return with two singles (see #4 below). "You Ain't Woman Enough" is quintessential, mid-tempo southern soul (where in the world can you find music with as light a touch, yet as deep and elemental?). The song rocks along on a John Cummings-Terry Wright-Karen Wolfe instrumental track produced by the "I Lost My Good Thang" man. According to Karen, Sir Charles came up with the title; his "Dallas Dallas" provided some of the musical structure.

Listen to Karen Wolfe singing "You Ain't Woman Enough To Take My Man" on YouTube.

3. "Roll With You"-----Nelson Curry

You'll have to take my word on this one. There's no YouTube or retail yet. I tried to twist Nelson's arm to get just a rudimentary demo on YouTube in time for publication, but...no cigar. What makes "Roll With You" outstanding is that it distances itself from Curry's prior hits by striking out in a new direction, yet maintains just the right balance of the beloved Klass brand. The result? Nelson's vocal shimmers like a fine diamond in a new setting.

4. "That Chick Ain't Me"-----Karen Wolfe

She held off sending me this one. Karen must have known your Daddy B. Nice would cry out in pain. There are two songs too sacred to f--- with: Sam Cooke's "A Change Is Gonna Come" and Etta James' "I'd Rather Go Blind." You see, when you allow yourself to be seduced by a classic hook in a new song, you're giving up your allegiance to the classic (or at least a piece of it), in this case "I'd Rather Go Blind". Do you agree, millennials?...Well, maybe not, they say. And even I admit I love this remake, with a great guitar instrumental, a great background chorus--the only question then being, "Will I still be seduced by this song in a month or will I hate it?" So I packed a month's worth of listenings into a couple of days (which takes a lot of substance abuse, let me tell you) and the verdict is...I love it. "That Chick Ain't Me" endures.

Listen to Karen Wolfe singing "That Chick Ain't Me" on YouTube.

5. (Heavy Presents) "Take Care Of You"-----Adrian Bagher & Cold Drank

Regarding the title: Writer/Producer Heavy, aka Highway Heavy, aka Charles Lewis (the creator of "My Sidepiece" and "Three") is seeking a little recognition of the kind Beat Flippa routinely receives--and rightfully so. Regarding the song: super-passionate and deep--the Heavy trademark.

Listen to Adrian Bagher & Cold Drank singing "(Heavy Presents) I'll Take Care Of You" on YouTube.

6. "Somebody Get This Fool (Remix)"-----Jeter Jones featuring Vick Allen

Vick Allen sounds like "a million" on this remake of Jeter Jones' "Roommate (Somebody Get This Fool)". The song sounds more "mainstream," and the switch in title helps. For the first time I really understand the lyrics. The song poses the question, "Do we men of principle love "My Sidepiece" because it represents reality or because it's a preposterous fantasy that makes us laugh?"

7. "Southern Soul U.S.A."----Mo'B

You know I gotta love the title. There was "surfin' USA, now there's "southern soul USA". "Urban Soul" Mo'B inches toward southern soul.

8. "Rodeo"----Miss Lady Blues

Listen to Miss Lady Blues singing "Rodeo" on YouTube.

Starts slow but picks up.

9. "We Gone Do It"----Coco featuring Big Yayo

Another remake of the Staples' "Do It Again". The iconic bass line has graced "Slow Roll It" and many other southern soul songs. Like a saucy LaKeisha, Coco has that young-girl voice that will take her far.

Listen to Coco singing "We Gone Do It" on YouTube.

10. TIE:

"You Can't Raise Me"----Stephanie McDee

"She's Gifted"----Keith Frank & LA 26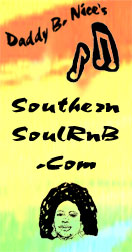 Daddy B. Nice's Top 10 "BREAKING" Southern Soul Singles Preview For. . .

-------JANUARY 2018-------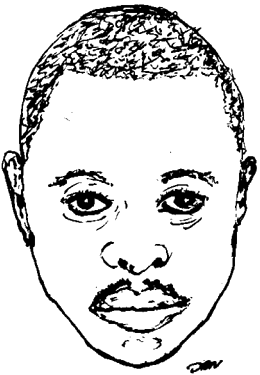 1. "Step It Out"------Sir Charles Jones featuring Prince Damons

Sir Charles is a balladeer. Most of his fast jams have fallen short. Not this one. It's got a great, gut-bucket rhythm section that makes it an essential dance jam by the "King," although the synthesized vocal track by Prince Damons adds little and--maybe because of that--is mixed down.

Listen to Sir Charles Jones singing "Step It Out" on YouTube.

2. "You Got That Southern Soul"-----Dave Mack featuring Omar Cunningham

Dave Mack discards his rough and raucous vocal style for a more middle-of-the-road, crooner style--and it works. New look, too--long locks! Written by Omar Cunningham, produced by Jerry Flood.

Listen to Dave Mack singing "You Got That Southern Soul" on YouTube

3. "I'll Pay The Shipping Cost"-----Ronnie Bell

New artist Ronnie Bell struck a chord with his women's-power-enhancing "I'll Pay The Shipping Cost," a sensation in the Mobile/Pensacola area, where it's topped radio charts for months. 100K YouTube views and growing.

Listen to Ronnie Bell singing "I'll Pay The Shipping Cost" on YouTube.

4. "Good Thang"----Bigg Robb

I'd guess-ti-mate Bigg Robb gets 50% more of his tracks on the charts simply because he knows the importance of the bass. Here he makes a welcome turn from funk to rock-and-roll.

Sample Bigg Robb's "Good Thang" on Shazam.

5. "Anybody Wanna Party"-----Solomon Thompson

Solomon follows up his December-charting "Neighbor" by recycling the riff from "One Big Party"--and for the better. The lyrics will remind you of the fame-loving club-celeb in T.K. Soul's "They Wonna Party With Me".

6. "High Heels And Jeans"----Magic One

With the swinging "It's The Weekend" and to a lesser extent the ballad "Loving For The Both Of Us," and now the impressive "High Heels And Jeans," I'm sitting up and taking notice of this T.K. Soul protege.

7. "Do Thangs"----Vick Allen

Here is my only fear: that with these recent witty songs, Vick is concentrating on words to the detriment of music. Where are the fresh, under-towing melodies of "Soul Music" and "My Baby's Phone"? The hooky riff and undulating bass line of "If You Can Beat Me Rockin'"?

Listen to Vick Allen singing "Do Thangs" on YouTube.

8. "Swing My Way"---- Chris Ardoin

Bubbly zydeco version of the beloved R&B classic by K.P. & Envy.

Listen to Chris Ardoin singing "Shorty Swing My Way" on YouTube.

9. "Deadbeat Lover"----Chris Ivy

In which Mr. Ivy addresses some grievances of the male gender: "Can I get to know you first/ Before you ask me to pay your bills?"

Listen to Chris Ivy singing "Deadbeat Lover" on YouTube

10. "Southern Soul Jukebox"----Shai' Simone

Now this is a case of a song that's TOO rock and roll. Too many rock and roll mannerisms, starting with the blatantly vintage chorus.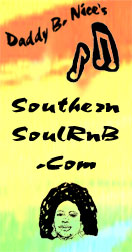 ***********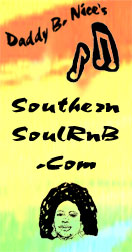 Send product to:

SouthernSoulRnB.com
P.O. Box 19574
Boulder, Colorado 80308

Or e-Mail:

daddybnice@southernsoulrnb.com

************