NEW!

Corner & Top 10


Concert Calendar
& Mailbag


Comprehensive Index


New CD Reviews


Index to Artist Guides
NEW!


Best of 2022

The Original Chart (1990-2010)

21st Century Chart (2000-2020)
NEW!

The New Generation Chart (2010-2030)
Southern Soul CD's, MP3's


Best of Pages
About the Music
About Us
Links
Home

"Green Onions"
Eric Perkins (Returns As EPX)
Composed by Steve Cropper, A. Jackson, B. Jones & Lewis Steinberg
September 1, 2022: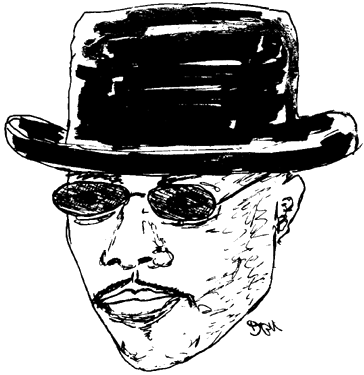 Eric Perkins Returns AS EPX
Listen to EPX singing "Mr. Uber Man" on YouTube.

Eric Perkins goes back to the dawn of 21st Century Southern Soul. He was the 94th-ranked artist on Daddy B. Nice's Original Top 100 Southern Soul Artists, and a prime contributor to the 2003 Mardi Gras compilation that defined southern soul in the 21st Century, Ultimate Southern Soul. "Hood Rat," Perkins' selection on that Sir Charles Jones-dominated sampler, also became the title of the artist's one and only album, Hood Rat, published in 2003. Two other songs from the CD, a cover of Booker T's "Green Onions" and the women's anthem, "Behind Every Strong Man Is A Good Woman," received widespead airplay on the Stations of the Deep South. (Hood Rat the album, by the way, is still available commercially---one of the few from that era.) Most of Perkins' time then and after, however, came as a producer for other artists, most notably Marvin Sease in the latter part of his career. (Scroll down this page.)

As the years passed, Eric Perkins was forgotten. Then, recently, an artist named E.P. Soul appeared to little notice, publishing no albums but making a few public appearances. No one outside of Perkins' inner circle really noticed. Another younger artist named M.P. Soul appeared, too. Both musicians were mimicking the well-known and popular T.K. Soul, the performance name Terry Kimble created for himself in the early 2000's.

It turns out the E.P. Soul moniker was Eric Perkins' tentative flirtation with a new stage name, which has now been superseded by EPX with the release of the new single "Mr. Uber Man". "Mr. Uber Man" has a classic, old-school sound in the mode of the melodic anthems of the late, great J. Blackfoot. It's crisply produced and convincingly sung, with lyrics about Uber rides that makes it up-to-date and of-this-moment.

Buy EPX's "Mr. Uber Man" at Apple.

Buy Eric Perkin's 2003 album HOOD RAT at Apple.

Listen to Eric Perkins singing "Hood Rat" on YouTube.

Listen to EPX singing "Mr Uber Man" on YouTube.





July 1, 2010: Daddy B. Nice highlights Mid-Decade Stars of Southern Soul

(Artists who flourished in the mid-years of the first decade of the 21st century.)

*********************

June 28, 2010: Update

I'm constantly alerting readers to the sounds that make Southern Soul music unique and distinct from other sub-genres of R&B. The unheralded artists behind the scenes often have as much or more to do with that sound than do the performers whose images grace the CD jacket.

Such is the case with Eric Perkins, who instead of recording albums as a solo artist has opted to work as a producer, writer and arranger on many of the cutting-edge Southern Soul releases of the last half-decade.

2005: Girl Talk by La'Keisha

Programming, Engineer

2005 & 2006: Live with the Candy Licker [DVD] by
Marvin Sease and Live with the Candy Licker CD by Marvin Sease

Strings

2006: 3rd Family of Southern Soul, Vol. 3: The Blues--Various Artists by Hep'Me Records

Producer

2006: You're My Angel by Ms. Jody

Programming

2008: Buy Her Roses by Eric P.

Bass, Composer, Producer, Writer

2008: Heart Of Soul by the King Tutt Band.

Eric Perkins' credits include: Arranger, Composer, Keyboards, Producer, Horn Arrangements, Group Member

2010: I'm the Man For The Job by Lee "Shot" Williams (CDS)

Producer

2010: Hard Times by Willie B.

Producer

2010: Smokin' by Will Easley

Producer

**********************

Daddy B. Nice's Original Critique:

The multi-talented newcomer Eric Perkins is like a kid in a candy shop. The "candy shop" is rhythm and blues, and Perkins has to taste everything (leaving wrappers everywhere, no doubt) in his rush to get to the next style. If he didn't execute his musical exercises with chameleon-like dexterity, delivering highly accessible, almost pop-like tunes, we wouldn't be talking about him. But his lack of a focused, artistic identity can be annoying.

For instance, Perkins' "Da Dogg" takes your Daddy B. Nice back to the cavernous, eighties-era Paradise Garage in lower Manhattan, with a couple of thousand half-naked dancers raising arms and tilting heads and barking at the rafters to "Atomic Dog."

Before you know it (if you listen to the Stations of the Deep South) you're liable to hear "Green Onions" done in a faithful but--you become increasingly aware--super-charged and charismatic version that is possibly a "smidgen" better than the Booker T. original. (At least at this point in time.) And who is responsible for this "Green Onions" sacrilege? Eric Perkins.

Listening to "Green Onions" done by Eric Perkins is a primer in how not to let go of a desired artistic goal. 99% of musicians would have quit on this cover a few bars into the song, content to rest on the technical freshness Perkins brings to the song in just those first few phrases. But Perkins isn't content with that.

He gets so far into Steve Cropper's guitar groove that you would think the MG's had been reincarnated in Perkins' head. Perkins takes "Green Onions" and just won't let go. He works it "every which way but loose"--sometimes emphasizing the organ, sometimes the guitar--but always pushing the faithful-to-the-original momentum.

"Hood Rat," with its anti-snob message, may be Eric Perkins' most original recording.

"I'm tired of these upper-class women.
I'm going to buy me a hood rat.
'Cause when I need me some good loving,
I know she'll have my back."

Perkins' vocal on "Hood Rat," with its heroine "who don't mind Kentucky Fried Chicken," owes something to Charles Brown, but it's more "pop," perking along with lots of energy and zip, with a rhythm section almost too full of bells and whistles. Mel Waiters is an obvious songwriting influence, but Perkins' vocal on "Hood Rat" has a long way to go to be ranked with the maestro of "Hole In The Wall."

"Hood Rat" is light fare in the way T. K. Soul or Vick Allen is "light," or in the way early Michael Jackson was "light." Like the tunes of those artists, "Hood Rat" carries a lot of "pop" DNA. So it should come as no surprise that the last Eric Perkins song to be featured here signals yet another dramatic departure in style.

"Behind Every Strong Man Is A Good Woman" is Eric Perkins' attempt at a slow, dramatic showpiece. Here the song's antecedents are Southern Soul heavyweights like the Latimore of "Let's Straighten It Out," the Tyrone Davis of "Where Are You, Lady?" and the
"Just One Lifetime" of J. Blackfoot.

What's most enlightening about "Behind Every Strong Man Is A Good Woman" is Perkins' vocal. Whereas his singing on the rest of his debut CD, Hood Rat, Mardi Gras, 2003) is one-dimensional, in "Behind Every Strong Man" Perkins uses the song's dramatic structure and theme to "stretch out" and show that he can project emotion and passion.

Which path Perkins takes into the future--the technical but derivative wizardry of "Green Onions," "Hood Rat" and "Da Dogg" or the emotionally-rich texture of "Behind Every Strong Man Is A Good Woman"--is anyone's guess, and probably Perkins' greatest challenge in taking the next step in his career.

--Daddy B. Nice
About Eric Perkins (Returns As EPX)
Eric Perkins is best-known as the "high-tech kid" behind the studio glass on Marvin Sease's CD's over the last decade, a period in which, coincidentally or not, Sease's career has been rejuvenated and solidified as one of contemporary Southern Soul's two or three undisputed masters.

Perkins' first credited technical work came as an engineer on Sease's 1996 album, Please Take Me. He garnered both engineering and programming credits on Sease's 1997 release, The Bitch Git It All.

In 2001 Perkins added drum and percussion programming to his duties on Sease's Women Would Rather Be Licked CD and, in 2002, keyboards on Sease's arguably most influential album of the decade, I Got Beat Out. This was the disc that contained Sease's popular singles, "Do You Qualify" and ""I'm Going Out."

Perkins has also undertaken studio work for other artists, including up-and-coming vocalist La' Keisha's sophomore effort (Girl Talk, Waldoxy, 2005) ("1-800-Good-Man," "What You Won't Do," "Girlfriend," etc.).

As a solo performer Eric Perkins has released one CD, Hood Rat (Mardi Gras, 2003). The CD has gained more than a little attention on the Stations of the Deep South, with the songs, "Hood Rat," "Green Onions" and "Behind Every Strong Man Is A Good Woman" in particular nailing down solid runs as singles on the chitlin' circuit. Perkins composed the bulk of the material on the CD.

Additionally, Perkins has been a popular choice for Southern Soul sampler albums. "Hood Rat" was featured on Mardi Gras' 2003 compilation, Ultimate Southern Soul, the album that introduced The Love Doctor's "Slow Roll It" and many other distinguished artists (Sir Charles Jones, Big Ike, etc.) to the public.

Also, Perkins' version of "Green Onions" was featured on Mardi Gras Records' Hot New Southern Soul, Vol. 2 (2004), and his Funkadelic homage, "Da Dogg," was highlighted on Down South Party Mix (Mardi Gras, 2005).

Song's Transcendent Moment
(Instrumental)
Tidbits
1. Eric Perkins has gained one huge fan among Southern Soul deejays. Highly-respected radio jock DJ Outlaw of Jackson, Mississippi's WMPR used "Behind Every Strong Man Is A Good Woman" as a theme song for the "Housewife's Hotline" segment of his daily "Blues In The Bedroom" program through most of 2005.

2. Eric Perkins' "Hood Rat" utilizes a time-honored technique, the listing of cities--in this case, urban black enclaves--in the fashion of Marvin Sease's "Hoochie Momma." "Hood Rats" takes the prize for the most geographically accurate list of such "hoods" yet, from the "west side of Montgomery, Alabama" to "Don't forget the 5th Ward in Houston, Texas."

If You Liked. . . You'll Love
If you loved Booker T. & The MG's' "Green Onions," chances are you'll also
like Eric Perkins' "Green Onions."

Honorary "B" Side
"Behind Every Strong Man Is A Good Woman"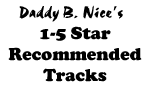 Green Onions


CD: Hood Rat
Label: Mardi Gras










Behind Every Strong Man Is A Good Woman


CD: Hood Rat
Label: Mardi Gras









Bad Fingers


CD: Hood Rat
Label: Mardi Gras









Hood Rat


CD: Hood Rat
Label: Mardi Gras








Da Dogg


CD: Hood Rat
Label: Mardi Gras








Home Away From Home


CD: Hood Rat
Label: Mardi Gras








I Came To Party


CD: Hood Rat
Label: Mardi Gras