October 25, 2021:
Gerod Rayborn: I Love My Blues (Ecko)
Four Stars **** Distinguished effort. Should please old fans and gain new.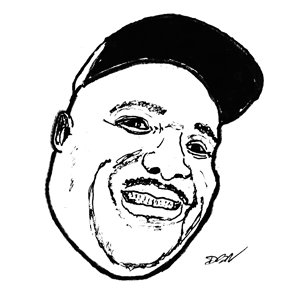 The title cut of Gerod Rayborn's new album I Love My Blues first saw light of day on Ecko Records' 2019 sampler Blues Mix 28: Dance Party Soul. The title was listed as "I Like The Blues" but the song was the same, including the lyrics, "I love my blues". Memphis musician Rayborn is well-known throughout the southern soul industry for his association with Ecko Records as a composer, producer and recording artist. He's written songs for Jaye Hammer, Sheba Potts-Wright, Carl Sims, Denise LaSalle, David Brinston, Ms. Jody and O.B. Buchana, making him a fixture in Ecko Records liner notes, in addition to guesting frequently in the Memphis label's Blues Mix Series---for instance, the catchy "Night Time Lovers" from the Ecko compilation Blues Mix 31: Dirty South Soul, reviewed here in September 2020 and, like "I Love My Blues," reprised on this new set.

A decade in the making (one of the tracks, "I Need It," dates back to 2013) Rayborn's new collection mirrors its predecessor---the 2010, Ecko-published, solo debut by Gerod, Call Before You Come--- with a generous fourteen-track assortment that belies the long and winding road between CD's. Vigor and "want to," including the craving to perform one's own work, are the calling cards of I Love My Blues, which manifests a marked progression from the by-no-means insubstantial pleasures of Call Before You Come. It appears that instead of writing for other artists, Gerod has saved some of his best stuff for himself.

In addition to "I Love My Blues" and "Night Time Lovers," a bevy of uptempo numbers stand out, none more so than "I Work Hard for What I Got". Its strength is in the indomitable bass line and the rousing vocal, but the message contained in the lyrics---that you work hard to get the things you want, and you're proud of it---fires up the proceedings. "That Groove," not to be confused with Katrenia Jefferson's "That Thang," which it emulates in tempo and phrasing, also gets the juices flowing. Another noteworthy club jam, "Sue's Daughter," traffics in the musical territory of Bobby Rush's "Sue,"punctuated by a stomping rhythm track and authoritative vocal. Ironically, and despite the variety of styles used throughout, Gerod's vocals are largely invisible, which may be one of the finest compliments one can give an artist.

There are miscues: for example the set-opening "I Need It," with a bass line you've heard ad nauseum on dozens of Ecko jams, or "Take Me Back's" shameless recycling of the oft-used, string-section hook from Ms. Jody's "Your Dog's About To Kill My Cat". But these lapses are more than offset by slow-jam jewels like "Show Me Some Love," "I Still Want You" and "Ain't Gonna Let Nobody Mess Up My Day". Even the stock blues of "I'm The Right Age To Sing The Blues" wins over the listener with its nifty customizing to Gerod Rayborn's personal-life specifications.

What really gets the blood flowing, however, are two tunes you'd never expect on a record by a musician thoroughly immersed in Ecko Records culture. "You Didn't Know What You Had" is Percy Sledge-like. It also recalls the best days (when the streets were cobblestoned in gold) of Stax and Hi Records, former Memphis institutions that the current, Memphis-area music scene seems to give short shrift.

The other head-turning track is "Somebody's Been Talking Too Much," a winsome, mid-tempo, domestic slice-of-life that begs for airplay. If you're not seduced by the musically-undulating verses (and, once again, Rayborn's expert but invisible-like-God, totally natural vocalizing), you'll be transported by the exotic, far-Eastern, musical fillip that tiptoes through the instrumental track.

Combined with already-mentioned stand-outs like "Night Time Lovers," "I Love My Blues," and "I Work Hard For What I Got," this music takes I Love My Blues to another level---and thrusts Gerod Rayborn into the unfamiliar role of being one of the most exceptional and surprising recording artists of the year.

---Daddy B. Nice

Buy Gerod Rayborn's I Love My Blues album at Apple.

See Daddy B. Nice's new Artist Guide to Gerod Rayborn.

************


Send product to:
SouthernSoulRnB.com
P.O. Box 19574
Boulder, Colorado 80308
Or e-Mail:
daddybnice@southernsoulrnb.com
*************

September 23, 2021: Double review, Same artist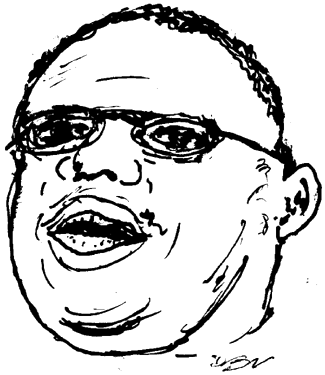 Ra'Shad The Blues Kid: Southern Side Of Soul (RaShad The Blues Kid) Four Stars **** Distinguished effort. Should please old fans and gain new. And....Ra'Shad The Blues Kid: Bluz Me (RaShad The Blues Kid) Three Stars *** Solid. The artist's fans will enjoy.
These two newly-released collections, with a combined total of 26 tracks, are the latest music from Laurel, Mississippi's Ra'Shad The Blues Kid, whose first southern soul single, "Shake It," debuted in 2016 and whose first long-play set, Country Soul, was published in 2017. Southern Side Of Soul, with fifteen songs, concentrates on southern soul, while Bluz Me, with eleven songs, focuses on blues.

The first couple of times I listened to Southern Side Of Soul, I was in seventh heaven, transported by the authenticity and originality of the music. Ra'Shad was filling a gap in southern soul music I wasn't even aware I had been missing: someone to replace the sounds of yesteryear artists like Billy "Soul" Bonds, Luther Lackey, Lee "Shot" Williams and Frank Mendenhall. Ra'Shad isn't quite on their level yet---his vocals and production still need improvement---but in songs like "Ride It," "Say Yea," "Let Me Love You" and "One Room," he furnishes the most enticing hope this side of young artist Arthur Young (of "Funky Forty" fame) of filling that sweet, humble, old-school southern soul niche that is increasingly difficult to find in today's market.

Apparently, few fans agree or are aware of him. Ra'Shad's YouTube numbers remain appallingly low, whether because fans are turned off by the lack of technique or because they simply won't register Ra'Shad on their radar until he scores a genuine hit single (like Young with "Funky Forty"). Ironically, The Blues Kid's finest single to date, "Singing The Blues," released in January of this year and charting at #4 in March, is a no-show on Southern Side Of Soul.

It's true that as a vocalist Rashad leaves much to be desired. There are hints here and there of something special, but power, clarity and projection---the basic tools of a gospel-bred southern soul singer---are not there, at least not yet. And the production also gets barely adequate marks, although the gospel backgrounds on some of the verses and choruses are a lovely tease (check out "Close To Me" and "Let Me Love You"), promising future delights if and when they're put into more streamlined and spectacular arrangements.

But Ra'Shad has a marvelous writing gift and more than passing familiarity with blues guitar, and with these two tools he ceaselessly beats the musical bushes, uncovering one gem after another of old-school style, southern soul melodies. His songwriting is a treasure trove, turning heads among his peers, and on certain songs on Southern Side Of Soul he comes enticingly close to putting it all together. Listen to his ladies' anthem, "Say Yea," and you can imagine the crowd waving their hands in the air, swaying to the lullabye-like tempo. Listen to the smoking drums and bass and the loose yet tenacious vocal on "Ride It" and there is no doubt this jam could fill the dance floor. "It's Over" and "That's What You Are" are deserving as well in spite of the variable execution.

Turning to his other just-released album, Bluz Me, the dynamic is very different. Here, perhaps due to the fact that he's been singing blues since his teens, Ra'Shad delivers more powerful and confident vocals and more precise and technically-compelling instrumental tracks, dominated by his bluesy lead guitar. Look no further than the crystal-clear, well-sung "Bad Feeling". "Ain't No Sunshine" is just as crisp and panoramic, with an assertive vocal and stand-up guitar. So on his blues album the strengths and flaws are reversed. The writing consists of covers and well-tread blues riffs (in other words, not much to write home about) while the vocals and production are outstanding.

After listening to Bluz Me I went back to Southern Side Of Soul and listened again to the instrumental tracks. Sure enough, the instrumentation has no guitar to speak of, meaning that to Ra'Shad the difference between the blues and southern soul is the lead guitar. If it's "southern soul," use keyboards, etc., if it's "blues" use guitar. This is an arbitrary and personal dichotomy. There is no reason Ra'Shad couldn't and shouldn't use his prime instrument---the guitar---on his southern soul songs, along with the more assured and assertive vocals the guitar seems to bring out in him. "Let Me Love You" from Southern Side Of Soul is proof of this: the guitar-dominant production fairly jumps off the music player. If Ra'Shad puts his two strengths together, he just might find that elusive audience.

--Daddy B. Nice



************


Send product to:
SouthernSoulRnB.com
P.O. Box 19574
Boulder, Colorado 80308
Or e-Mail:
daddybnice@southernsoulrnb.com
Mailed hard copies with liner notes given preference.
*************
September 1, 2021: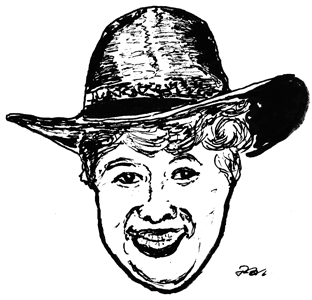 MS. JODY: Cowboy Style (Ecko) Two Stars ** Dubious. Not much here.
The honey-voiced and irrepressible Ms. Jody kicks off her new album Cowboy Style with "I Wanna Celebrate," a tune written by one of her best songwriters, John Cummings (with John Ward). She brings great enthusiasm to the vocal, as does Ward to the instrumental track, which is crisp as a potato chip from a just-opened bag. The track is embellished with solid string and brass accompaniments that add depth. It's followed by "Cowboy Style," which charted on Daddy B Nice's Top 10 Singles at #2 in August, barely missing a #1 showing. "Cowboy Style" sports a similar freshness of sound and even songwriting, with an unfamiliar composer for Ecko, Charles Burton (with Ms. Jody and John Ward), bringing a novel perspective to the legendary Memphis label's usual fare.

"This Ecko-recorded track begins like a Ronald Jefferson, Slacktraxx production," your Daddy B. Nice writes, "with that ubiquitous little, muffled guitar (or keyboard?) pecking sound that Slack has used on countless hit singles. What? Capitulation from Memphis? You can imagine John Ward and company tearing their hair out over the Louisianan's success with this elementary-school sound, but it segues into one of Ms. Jody's finest efforts. After all, Ms. Jody is the mistress of the understated vocal, and as the instrumental track blossoms into a gentle boogie-woogie the song becomes irresistible."

So what makes this collection go "south" so quickly? It begins with the aforementioned "I Wanna Celebrate," which despite its strengths is one of the most pedestrian melodies John Cummings has ever written. Ecko has long relied on the same group of composers. John Cummings, Raymond Moore, Gerod Rayburn, James Jackson, Henderson Thigpen, Rick Lawson, Marshall Jones, Sam Fallie (aka Mr. Sam) and John Ward himself come most readily to mind. Moore and Cummings alone have written hundreds of songs for Ecko over the last twenty-some years, not just for one artist but many artists---Brinston, Buchana, McKnight, Potts-Wright, Hammer and many more.

The problem is the creativity of these prolific songwriters is finite. There's just so much "manna from heaven" (music) any one man is blessed with. And when you multiply the writers' workload by Ecko's policy of an album per artist per year, you begin to understand the uphill climb these songwriters face. What happens in COWBOY STYLE is the compositional weakness one may be inclined to forgive (due to the great execution) in "I Wanna Celebrate" is completely undermined by the third song in the set, "Turn It Up, whose chords have been used on more Ecko tracks than the proverbial old whore. And musical sameness---derived, hackneyed chords and tempos---mar the majority of the remainder of the set.

With the Ms. Jody-written "Let's Have A Good Time," (done twice on the album) anticipation and enthusiasm momentarily revive. Here is a real groove, thanks to writer Vertie Joanne Delapaz (aka Ms. Jody). It's a bewitching and dance-friendly "hook," providing an opportunity to build on the good will gained from the fresh-sounding "Cowboy Style," but trouble arrives in the guise of the instrumental track. Here Ward has the opportunity to impress with a cutting-edge, monster-groove production that will launch this jam into the hit-single stands. He's done it before (O.B. Buchana's "The Mule" comes to mind) but he swings and he misses. It's the same-old-same-old, programmed rhythm section, just getting by technically speaking---good enough, but not really good enough---lacking any instrumental solos, talking interludes, double-tracking, echo/reverb, additional percussion or auditory novelties that might make the tune memorable. In a word, it's a missed opportunity in a collection that could use a stand-out track.


The appearance of Big G on "I Can't Tell Nobody" is a welcome sight, and as often occurs with unexpected juxtapositions, Big G's voice is a delight to hear in the context of a Ms. Jody album. However, the song really doesn't get off the ground because Big G himself is challenged compositionally, having himself released an album-per-year of by-now, very familiar material for almost the same length of time as Ms. Jody.

Neil Young sang that "Rust never sleeps," and it may be that after the year off with Covid-19, Ms. Jody and crew have a little rust to shake off. We can usually count on one or two hit singles from a Ms. Jody CD, but other than the title track, the balance of Cowboy Style doesn't encourage replaying. After three beginning-to-end listenings over a period of days (in addition to many "single" shots), I just didn't want to pick up this album again, and I wouldn't recommend it to a first-time listener hoping to make them a Ms. Jody fan. Few of the indefatigable Ms. Jody's albums are "classics"---she records too frequently for that---but of the more mediocre collections this may be the most forgettable.

---Daddy B. Nice

Buy Ms. Jody's new Cowboy Style album at Apple.



July 28, 2021: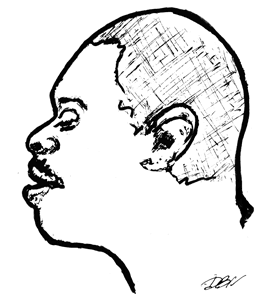 SIR CHARLES JONES: The Chosen One (Music Access) Five Stars ***** Can't Miss. Pure Southern Soul Heaven.
As most everyone conversant with southern soul music knows, Sir Charles Jones and Jeter Jones (no relation) got together in 2020 to produce The Jones Boyz: Two Kings". The collaborative album was successful, not to mention a validation for Jeter Jones, who had written and sung his way from obscurity to the top rank of southern soul artists, a moment further memorialized at the onset of the Sir Charles "Still In Love" video, when Charles welcomes an exhausted, road-tripping Jeter Jones into his studio with, "I know you're tired, man." The two performers brought out the best in one another, but who knew at the time that the partnership would stimulate their future output?

Jeter's new album (reviewed previously on this page) is among his best ever, and The Chosen One is an uncommonly powerful set from Sir Charles. The songs pour out in a torrent of inspiration. As a matter of fact the tunes are so varied, with so many contexts and points of view, it's tempting to wonder if Charles has a secret cache of songwriters on his payroll. Whatever the resource, the results are amazing.

Three of the tunes from THE CHOSEN ONE dominated Daddy B. Nice's Top 10 "Breaking" Southern Soul Singles in the month of June: "Eternity" at #3, "Forever" at #6 and "Midwest Party" at #9. In July the title track "The Chosen One" came in at #5.

The ballad "Eternity" is in the mode of last year's "Still In Love" but with much less visible artifice. It's a superb Sir Charles Jones love ballad, emotionally true.

Produced to cross over into the pop market, with a rock-and-rollish piano, doo-wop chorus and gorgeous synthesized chorus, "Forever" should endear Charles to the baby-boomer audience and anyone who loves the musicality of early rock and roll.

"Midwest Party" caters to the only geographical group that gets less respect than Southerners. Charles dedicates it to his far-flung, midwest family members but all Midwesterners will love this smooth-stepping hymn to the heart of the country. "Even Nebraskans" Sir Charles notes toward the end. "They sure know how to two-step too!"

With an instrumental sound reminiscent of early-seventies Marvin Gaye and a bracing, northern musical ambience (vintage Detroit and Philly), "The Chosen One" is a chest-pounding, selfie testimonial. Charles is aiming for the audience beyond southern soul with this chest-thumping and fronting, but the track is so purely focused and musical it comes off as natural and captivating, akin to a first-time artist introducing himself to the world. And who wouldn't want Charles leading the charge of southern soul into the mainstream, cape furling in the wind, "grown-folks" shield glinting in the sun?

Many of the songs in this ten-track set are three minutes in length, which adds to their power, and gives the set an explosive element. But even the longer songs---"I'm All I Got, I'm All I Need," for instance, roll by expeditiously, one after another, in waves of seemingly spontaneous energy.

"Morning Rain" indulges in synthesizer washes and vocally-enhanced vocals we fans recognize from Sir Charles' past work, but without any telltale barnacles of age or derivation clinging to it.

"I'm All I Got, I'm All I Need" offers a wickedly ornery take on the old saw that "no man is an island". Charles' narrator in this tune insists he can survive without anyone, and whether it's meant as a portrait of an egotist or a tongue-in-cheek satire, the lyrics are a brash reminder that there are no boundaries in songwriting except those made by songwriters themselves. Like all of the songs in the set, freshness and spontaneity are the order of the day.

How does a 25-year veteran of southern soul music re-invent himself, approaching his music as if he were a wide-eyed kid, bringing innocence and fresh perspective to bear on all the dues he's paid and techniques he's acquired? On The Chosen One it's as if Sir Charles Jones has been "reborn," achieving that most difficult and elusive state of mind for a show-business veteran. If you've grown blasé about the King of Southern Soul, I guarantee you'll be surprised by this album's freshness, curiosity and enthusiasm.

---Daddy B. Nice

Listen to all the tracks from THE CHOSEN ONE on YouTube.

Buy Sir Charles Jones' THE CHOSEN ONE album at Amazon.




************


Send product to:
SouthernSoulRnB.com
P.O. Box 19574
Boulder, Colorado 80308
Or e-Mail:
daddybnice@southernsoulrnb.com
Hard copies given preference for CD reviews.
*************
June 27, 2021:
JETER JONES: Trailride Certified Part 2 (Jones Boys Ent.) Five Stars ***** Can't Miss. Pure Southern Soul Heaven.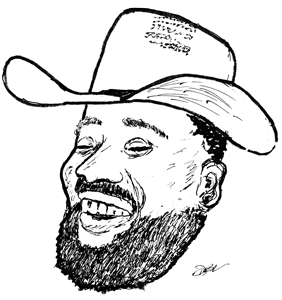 Jeter Jones is in the midst of one of the most productive runs by a southern soul artist in recent memory. Consider that since last summer (the Covid summer of 2020) Jones has released the following albums of all-new material: The Jones Boyz: 2 Kings with Sir Charles Jones, the solo project Mufassa, a Jones-inspired and Jones-dominated, multi-artist compilation titled Fish Grease Friday and now Trailride Certified 2, a 21-track, various artists compilation featuring Jeter Jones on practically every track. The long and short of it is that it's hard to imagine the last year in southern soul music WITHOUT Jeter Jones.

I previewed the new album last month in a "New Album Alert," recounting the shock of watching Jeter sucker-punch-shoot a Jeter Jones imposter in the YouTube-video, outdoor-prelude to the otherwise carefree, massive booty-twerking club jam "Back That Thang Up". And for the same reason many years ago I was horrified by Bigg Robb's remix of Mel Waiters' "Hole In The Wall," I explained why I didn't like Jeter's remix of his signature song "Black Horse". In short, if you've discovered enough magic to hit the sweet spot of southern soul i.e. "Black Horse," don't funkadelic it up!

But after the better part of a month spent listening to the surprising outpouring of music in TRAILRIDE CERTIFIED 2, I don't have another reservation to dispense. This is a set of music you can live with. Of how many albums, seriously, can you say that?

There may not be a song on this album as blissfully buoyant as Jeter & JL's "Love You Down" from "Fish Grease Friday," nor a song as captivating and guitar-inspired as "Mind Playing Tricks On Me" from "Mufassa," but TRAILRIDE CERTIFIED dwarves them and the preceding albums. In fact, given the excessive amount of material to be covered in TRAILRIDE CERTIFIED 2, I think the best way to approach it is simply to bullet-comment (pun intended, of course) on the songs I've been listening to most frequently this month.

"Boots Knockin'"

"Slow-motion sensuality slathered over a bed of heavenly instrumental sweetness." From Top 10 Single charts May 2021 #2. Jeter's seems inspired and "stretches out" with an eye-opening vocal. Urban Mystic joins him.

"(Something About The) Rain (Remix)"

This soulful slow jam featuring Jeter, Volton Wright, R&B Pooh, and David Jones is reminiscent of Wendell B and the Soul Music Representative's "Still Learning 'Bout Love". In other words, a quartet of street-corner serenaders blowing your mind.

"Plain Ole Country Boy"

This was the first pre-release single from the album (charting at #4 in April), and it's held up well. With lyrics like, "I go to church on Sunday/Work on Monday," it portrays the kind of humble man just about any woman would find huggable.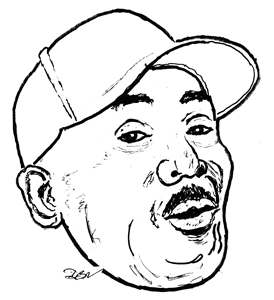 "My House"

This emotive ballad features Volton Wright, whom I gave four stars for his distinguished southern soul debut (reviewed on this page). And I notice his presence, writing and/or singing, in other spots of Trailride Certified 2.

"On My Way Home"

I've actually been listening to this tune the most, and today (as I'm writing) is Father's Day, so I was delighted to hear my daughter, who is not a southern soul lover, and who deployed twice to Iraq, and to whom I'd sent the song, say, "I liked the song you sent me." That was a first.

"Trailride Party"

You'll remember this one as the guy who sounds like Cupid. A young guy named Just-K joins Jeter on a rousing melody.

"Lady In These Streets"

The lyrics are over the top, and I haven't even "caught" half of them yet, but the instrumental track pulls me in like an outgoing tide. The vocal tracks are enhanced by female rappers Mizzbehave and KyaraBoo.

"Dirt Road Loving"

This tune's getting the most YouTube views. People love the lyrics, which revisit the territory described so well by Mr. (Chris) Ivy in "Turn Road".

That's ten songs discussed, and only half the album covered. Other songs that have caught my attention are "What You See" feat. DeShay, "I Shoulda Done Better" (from a con's perspective), "Put It In My Face" feat. Terry Rogers, the chant-like "Get My Shine On" and "Somebody Won't Make It" (about Covid 19). You begin to see the scope of this project. This album takes up the better part of an hour, and you can listen to its endless variety as you would have listened to top-forty radio back in the day.


One final note. In my "Album Alert" I promised to speak to the issue of production. I noticed a lot of the tracks on Trailride Certified Part 2 had new and/or unknown producers, and I noticed the absence of Ronald "Slack" Jefferson. And I said that might be a "good thing".

Well, no worries. These guys, Jeter and Slack, had this thing well in hand the whole time. Ronald "Slack" Jefferson is the executive producer of this album. Like a Joycean hero, Slack is unseen and everywhere (with a couple of exceptions) while a raft of new and mostly unknown producers---Carl Sanders, Daejuan Braxton, Bishop Burrell, Brandon O. Williams, Christopher Washington, Marcus Bell, Kevin Nelson, Eric "Smidi" Smith, Ronald Johnson---take over on the front lines. The result is a refreshing diversity of producing approaches becoming such a massive project. From song to song you don't know what to expect, just as it was in the aforementioned heyday of radio, and maybe still is in a few choice locations, namely southern soul's Stations of the Deep South.

My lasting impression of Trailride Certified Part 2 will be of its remarkable many-sidedness. Yet despite its panoramic scope, this is Jeter Jones' most personal album. A touching sense of familial intimacy and easy-going vulnerability permeates every track.

Digital customers will see, in the album cover work of a storm-threatening, horse-filled, western scene, a second cowboy-hatted man standing behind Jeter. And on the hard copy of the jewel case and the artwork of the actual CD disc, the name Troy Ford is given equal billing with Jeter Jones. When I asked Jeter who Troy Ford is, and what he contributed to the album, he replied that Troy Ford is his older brother, a black cowboy who has been rodeoing (specialty: steer wrestling) for twenty-five years.

"He is the one that motivated me to go back to my roots of Trailride Certified. Most of the songs, like 'Hold It In The Road' and 'Dirt Road Loving,' talk about our adventures. His nick name is Crow. When I say (on the album), 'Crow said take her to the watering hole.' That's him."

---Daddy B. Nice

Buy Trailride Certified Part 2 at Apple.

Listen to all the tracks from Jeter Jones' new Trailride Certified Part 2 on YouTube.




************


Send product to:
SouthernSoulRnB.com
P.O. Box 19574
Boulder, Colorado 80308
Or e-Mail:
daddybnice@southernsoulrnb.com
Hard copies given preference for CD reviews.
*************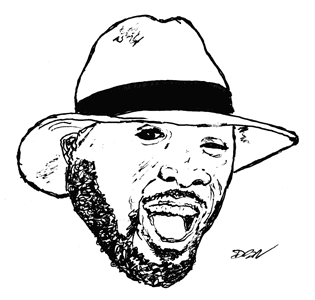 June 1, 2021:
Hisyde: Who Is Hisyde (Dirty South Journals) Four Stars **** Distinguished Debut By A New Southern Soul Artist.
I was reminded of the late Reggie P. while reviewing the debut album by Hisyde, Who Is Hisyde? Reggie P's debut was entitled Who Am I?

I'm not going to say Hisyde's debut is as auspicious as Reggie P's---well, yes I am. Reggie's legendary, break-out album was his second long-play, Why Me? Hisyde also reminds me a little of Luster Baker (Vickie Baker's little brother for the old school), who's a musical genius but less career-focused than Hisyde, and of Arthur Young, who is the more accomplished vocalist and writer but lacks Hisyde's producing acumen. That's some pretty elevated company for a debut artist. Hisyde's not a producer per se (he gets the cream of the crop---Beat Flippa, Tony T, Eric "Smidi" Smith---to do the work for him), but he understands the importance of getting the best out of every record (something Young still needs to work on), and that's half the battle.

Born in 1979 in El Dorado, Arkansas and raised just down the road in tiny Strong, Arkansas, Sernerick Greer (aka Hisyde) started managing and doing promotional work for a rap group called the Swangaboyz in south Arkansas after graduating from high school. In 2009 he moved to Dallas to pursue a gospel recording contract with gospel producer Flaco Da Great. When Flaco relocated to California, Greer pursued musical studies at Eastfield Community College, interned in "Artist Boot Camp" under engineer/professor Brad Cox and managed Cynithia Walker.

Hisyde published his first southern soul single "Ouchie Coochie" in March of 2019, and followed it up in 2020 with the release of his debut EP Hap Here, containing "Oochie Couchie" and the tunes "Fantasy Man," "Sleepin' Pill" (feat. Chrissy Luvz), "Hap Here" and "The Git Up" (feat. Big Mucci & Rico Cason).

Hisyde first appeared in Daddy B. Nice's Top 10 Singles in June of 2019 with "Sleepin' Pill" featuring Chrissy Luvz. The giddy and disarming "Sleepin' Pill" also gained year-end honors, coming in at #21 on Daddy B. Nice's "Top 25 Singles" as well as propelling Hisyde into a nominee for Best Debut artist of 2019.

Who Is Hisyde? essentially reprises the songs from the Hap Here EP while adding Hisyde's two head-turning, blockbuster singles of 2020 and early 2021, "Is It Ova?" and "For Your Love". The roof-rattling "Is It Ova?", featuring Avail Hollywood and produced by Beat Flippa on his celebrated P.O.T.Y. album, was #1 with a bullet in December of 2020, and the buoyant, swinging "For Your Love," produced by Eric "Smidi" Smith, was #2 in March of 2021 (and the 11th-ranked single of 2020), prompting Daddy B. Nice to comment:

Hisyde is really coming on. Two in a row! "For Your Love" comes at you as easily as Mr. Campbell's "I'm Stepping Out" a couple years ago. This song plus "Is It Ova?" should catapult Hisyde above the rank-and-file for good.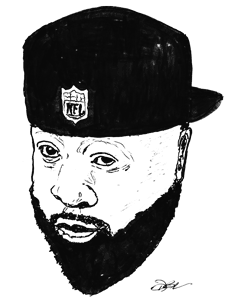 The rambunctious "Is It Ova?" was an outright smash, peopling deejay turntables across the South and not only lifting Hisyde's profile but revitalizing Beat Flippa's mojo. And just as with Chrissy Luvz's inspired vocal on "Sleepin' Pill," Avail Hollywood's turn on "Is It Ova?" was among the King of Grown Folks' best-ever, guest-artist spots, furthering Hisyde's reputation and knack for bringing out the best in his collaborators.

Southern soul devotees may do a double take at "If You Were Mine," a full-fledged country-western single that according to Hisyde has already attracted some attention in Nashville, and proving, like so many before him, that if you can sing southern soul you can sing country.

Of the handful of remaining tracks, there's not another song of which you could say, "This is a sure-fire new southern soul hit single." But there's more than enough to savor just catching up on the last two years of Hisyde's product. Debut albums seldom pack in as many deserving cuts as Hisyde delivers on Who Is Hisyde, and I would rank the not-to-be-missed songs in this order: "For Your Love," "Is It Ova?", "Sleepin' Pill," "Fantasy Man," "Ouchie Coochie," "Hap Here" and "Nookie Now," with the best of the new/unknown cuts the ballad "Yes Maybe No".

Hisyde takes to the road with a host of venues in 2021 including El Dorado and Crossett, Arkansas, Dallas and DeSoto, Texas, Monroe, Richwood and Choudrant, Louisiana, with big-city stops in Atlanta and Detroit, and if his official video to "For Your Love" is any indication, he should be great in concert.

---Daddy B. Nice

Listen to all the tracks from Hisyde's WHO IS HISYDE debut album on YouTube.

Buy Hisyde's WHO IS HISYDE album at Apple.

Visit Hisyde's official WHO IS HISYDE website.




************


Send product to:
SouthernSoulRnB.com
P.O. Box 19574
Boulder, Colorado 80308
Or e-Mail:
daddybnice@southernsoulrnb.com
*************
May 1, 2021: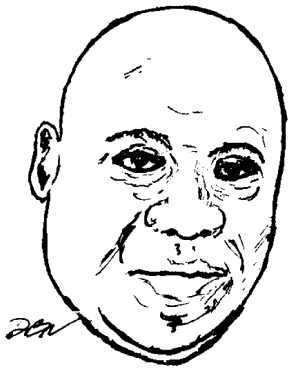 Double Review:
O.B. Buchana,
Urban Ladder Society
(w/ Stevie J. Blues)
O.B. Buchana: Southern Soul Brother (Ecko) Three Stars *** Solid. The artist's fans will enjoy.
Along with the buckets of love, I think familiarity does breed contempt. As great and durable an artist as O.B. Buchana is, I get annoyed with him every time he puts out a new album. I feel like I'm pushing for O.B. harder than O.B. is pushing for himself. He's singing the same type of songs in the same old style with the same old instrumental tracks by the same old label of twenty years, Ecko. Imagine if Jeter Jones put out an annual album twenty years in a row with his same producer, Slack. I'd probably feel the same way, and I might even say of Jeter, as I'm tempted to do with O.B., that he's "plateaued," and that he needs to surprise us with something different. But then, as I listen to the tracks again and again, I gradually break down. Differences and nuances do appear. The songs begin to take on shape and substance, and before I know it, I'm starting to warm to it. Such is the process I've gone through once again with Buchana's new CD, Southern Soul Brother.

The album title and title track are taken from the John Cummings song "Memphis Blues Brothers," which I touted as the stand-out tune from the sampler Various Artists (Ecko), Blues Mix 31: Dirty South Soul. (See the review in the right sidebar of New CD Reviews.) O.B.'s version expands the roll call of "southern soul brothers" cited in the lyrics to the entirety of southern soul. I still prefer the relative sweetness of the Cummings original, but it will be interesting to see how the greater southern soul audience (who may not have heard the original) reacts to what may in effect be the first time they heard "Southern Soul Brothers".

"Cruzin'," the gem of a ballad from O.B.'s 2019 Face Down album, comes in for a remix here, adding some whimsical, calypso-like, percussive effects. And in a bid for striking vintage gold, and just a couple of months following a successful Stevie J. Blues rendition of the late J. Blackfoot's and Ann Hines' "Just One Lifetime," O.B. teams up with Lacee on the legendary Blackfoot's "Two Different People".

The first single from the album was released in late April, just in time for Mother's Day, and "Mama You've Been Good" follows in the benign tradition of such maternal eulogies as Sir Charles Jones' "Take Care Of Mama".

Not to be overlooked is the potential "sleeper" from the album, "You Might Have To Hurt". The composition brings out Buchana's finest vocal performance of the set, and the song's refrain---

"You might have to hurt,
But you can hurt and move on."

---is a defining moment, lifting the song (and the album) to the status of an anthem.

Some of the more uptempo numbers---"Bend It Over," "Bet You Got A Good 'Un" and "Tear It Up"---aren't' as successful, actually coming off as more sentimental than the ballads and mid-tempo numbers in spite of their token ribaldry. However, if you're averse to sentiment, O.B. Buchana is probably not meant to be your performer of choice anyway. Southern Soul Brother may not hit on all cylinders---the songwriting is a little too flaccid for that---but the set is a worthwhile addition to the O.B. canon.

Buy O.B. Buchana's "Southern Soul Brother" at Amazon.

Buy O.B. Buchana's new SOUTHERN SOUL BROTHER CD at Apple.

-------------------------------------------------------


Urban Ladder Society: The Summit (PKMG - IP Exchange (IPX)) Three Stars *** Solid Debut By A New Southern Soul Band.

Listening to "Da Blues," the opening track of their debut album, THE SUMMIT, you might describe Urban Ladder Society as southern soul crossed with De La Soul and A Tribe Called Quest, but the styles mutate as the songs unfurl. The only constant is the blues.

"Some people say the blues is gone.
My friends, the blues is still alive."

This echoes the message in Urban Ladder Society's 2020 debut single, "Same Ole Thang," also included on the album.

"It's the same ole thang,
Like water in the brain.
Like one thing never change,
The blues will stay the same."

In a way, THE SUMMIT actually refutes that statement. Although blues influences are what the set is all about, they're interspersed with liberal dashes of southern soul, funk, rap and even touches of jazz. The blues does change (even as it stays the same).

Urban Ladder Society is composed of Victa Nooman (lyricist), Chris Gill (vocals & slide guitar), Jonte´ Mayon (vocals) and Stevie J AKA Rooster Man (guitar and vocals), and one can see why Stevie J was drawn to this particular aggregation. There is so much to explore, and fresh sounds abound.

"Chill Winds" is a particularly potent blues, simultaneously original yet traditional, which seems to be the formula Urban Ladder Society is striving for. Like other recent southern soul-blues (Narvel Echols' "Pour Me A Drank" comes to mind), rap is given a verse and adds valuable contrast. Voice-overs segue into rap and vice versa, as in the ballad "Prophecy".

Stevie J's vocals dominate throughout, reminding us whenever he's on the mike that he possesses one of the sweetest tones in southern soul, but this band is by no means a one-man show. Check out the country-western-tinged "We Got This Covered," in which Stevie J's vocal segues into Chris Gill's vocal.

In "Trouble Man" Stevie slides from a voice-over into a quasi-rap and ultimately into a conventional balladeering. Just when you think the tune has accomplished its mission, it morphs again into a rap by another member, with Stevie sliding in once more at the end, singing, "I'll play the blues/'Till my troubles gone".

The most interesting and uplifting feature of THE SUMMIT is, in fact, its ability to surprise. You never know what the next song may hold, nor even what direction the next verse may take. Not all of the elements in this gumbo-like approach work, but the diversity of this album makes for an appealing debut comparable to recent newcomers The Jay Morris Group, high on variety and verve.

Listen to all the tracks from Urban Ladder Society's debut album THE SUMMIT on YouTube.

Download mp3's from Urban Ladder Society's THE SUMMIT album at Amazon.

--Daddy B. Nice




************


Send product to:
SouthernSoulRnB.com
P.O. Box 19574
Boulder, Colorado 80308
Or e-Mail:
daddybnice@southernsoulrnb.com
*************






---Daddy B. Nice




************


Send product to:
SouthernSoulRnB.com
P.O. Box 19574
Boulder, Colorado 80308
Or e-Mail:
daddybnice@southernsoulrnb.com
*************



UNDER CONSTRUCTION! UNDER CONSTANT REVISION!!




TABLE OF CONTENTS

Gerod Rayborn, I Love My Blues 10-25-21

Double Review
Ra'Shad The Blues Kid, Southern Side of Soul
Ra'Shad The Blues Kid, Bluz Me 9-23-21

Ms. Jody, Cowboy Style, 9-1-21

Sir Charles Jones, The Chosen One, 7-28-21

Jeter Jones, Trailride Certified Part 2, 6-27-21

Hisyde, Who Is Hisyde, 6-1-21

Double Review:
O.B. Buchana, Southern Soul Brother;
Urban Ladder Society (w/ Stevie J. Blues), The Summit, 5-1-21

********



RECENTLY REVIEWED:

Tasha Mac, Now Dig This, 4-1-21 (Contained in the Tasha Mac Artist Guide. Click link.)

Volton Wright, Love On You Tha Album, 4-1-21 (Contained in the Volton Wright Artist Guide. Click link.)

Crystal Thomas, Now Dig This, 3-1-21 (Contained in the Crystal Thomas Artist Guide. Click link.)

Double Review:
Jeter Jones (Various Artists), Fish Grease Friday; 2-1-21 (Scroll down this column.)

Jaye Hammer, Jaye Hammer Time, 2-1-21 (Scroll down this column.)

Beat Flippa, P.O.T.Y. (Producer Of The Year), 1-1-21 (Contained in the Beat Flippa Artist Guide. Click link.)

Year-End Wrap-Up: Coco Wade, Uncle Wayne, R&B Pooh, Chuck Roberson, 12-1-20 (Scroll down this column.)

Wendell B, Real Talk, 11-1-20 (Scroll down this column.)

Ronnie Bell, 365, 10-1-20 (Contained in the Ronnie Bell Artist Guide. Click link.)

Various Artists (Ecko), Blues Mix 31: Dirty South Soul, 9-1-20 (Scroll down this column.)

*********

Rating Guide:

Five Stars ***** Can't miss. Pure Southern Soul heaven.

Four Stars **** Distinguished effort. Should please old fans and gain new.

Three Stars *** Solid. The artist's fans will enjoy.

Two Stars ** Dubious. Not much here.

One Star * A disappointment. Avoid.

********
Send CD's to Daddy B. Nice, P. O. Box 19574, Boulder, Colorado, 80308 to be eligible for review on this page. Or... E-mail daddybnice@southernsoulrnb.com

********

**********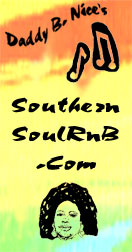 *********

February 1, 2021: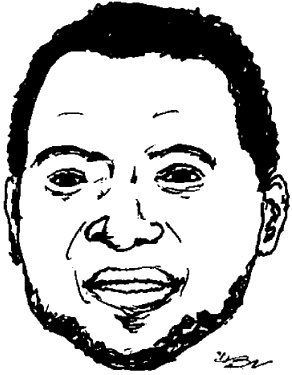 Double Review: Jeter Jones, Jaye Hammer

Jeter Jones & Various Artists: Da Fish Grease Friday (Music Matters Entertainment / SRG/ILS Group): Four Stars **** Distinguished effort. Should please old fans and gain new.

I grew up in an overwhelmingly Catholic parish where we ate fish sticks or tomato soup on Fridays. One Friday noon hour one of the strongest boys in the class ran into school from the playground and pushed his hand right through the glass of a swinging door, cutting his main artery. Blood geysered up, hitting the ceiling of the corridor outside the lunch room and bathing the floor tiles in red. We didn't have fish that day; we had tomato soup.

I don't know what Jeter Jones' "fish grease" story is, and his new sampler, FISH GREASE FRIDAY doesn't offer any hints, although the flex pipe pouring fish oil into a big vat on the CD cover promises something really "greasy," which could mean funky or trashy, although the album is anything but.

Originally scheduled for a 2020 publication in a crowded release calendar along with Jeter Jones' new solo album MUFASSA and Jeter's collaboration with Sir Charles Jones, JONEZ BOYS: TWO KINGS, Jeter subsequently held back FISH GREASE FRIDAY to kick off 2021.

The set is a sampler of all new material showcasing Jeter and the group of young performers---King South, R&B Pooh and Volton Wright primarily---whom he and producer Ronald "Slack" Jefferson have mentored since the appearance of SLACK: MY MUSIC, MY FRIENDS in 2019. (Many other producers and writers contributed to the project, a fact I learned more from YouTube than my hard copy, and that may have also caused delay.)

Joining them is an eclectic mix of guest artists including Karen Wolfe, Crystal Thomas, JD (not to be confused with new artist JL), Dawg, DJ Big Tony, DeShay, Jack Gaspard, Rhomey Rhone, Stan Butler, Mr. Smoke, Nadia Price and H-Town alumnus Billy Cook. None of them are household names in southern souldom outside of Karen Wolfe and Crystal Thomas, but that's the way Jeter (thankfully) thinks. He's after talent and new sounds, not hype.

The lead-off track "It's About To Go Down," a Jeter Jones duet featuring Billy Cook, is one of the best songs on the set. Jones lays down a superb vocal reminiscent of the mellow yet swinging mid-tempo atmosphere of "Black Horse".

"Love You Down," a duet with new artist JD, is another surefire winner, combining an irresistable melody with an uptempo
pace and an arrangement (by Ronald "Slack" Jefferson) that combines modesty and enchantment.

In fact, the set as a whole is an exercise in enchantment. Previously-released tunes like the beguililng "Southern Soul Garden" and the lively "Southern Soul Cowboy" are tailored for tender sensibilities and listening. Like the Platters from the early days of rock and roll, or the Stylistics from the early seventies, the voices-in-unison approach (Jones, RnB Pooh, Volton Wright and JD on "Cowboy," King South and Jones on "Garden") produces a chorale-like serenity, a good-vibes feeling that weaves its way through many of the CD's songs.

The gentle harmonies give FISH GREASE FRIDAY a throwback feel. Sometimes it's obvious, as in Volton Wright's nostalgic "My Baby". At other times it's overpowering, as in "Jood Wood," where Jeter, Rhomey, Stan Butler, Mr. Smoke and King South take turns on verses while even more background vocalists (including female) croon together on a vintage-styled chorus.

"Hot Body" (which seems inappropriate on this otherwise un-rowdy set), "It's Time To Leave" (which seems a little "down" on this otherwise airy set) and "Trust Issues" disappoint, whether because they clash with the aforementioned theme or are simply lower-caliber songs, but overall FISH GREASE FRIDAY maintains Jeter Jones' amazing run of recording excellence.

By the way, I don't follow mainstream R&B closely, but isn't DeShay in the DeShay/Volton Wright duet, "Lay With Me Tonight," Beyonce reincarnated?

--Daddy B. Nice

Buy Jeter Jones' new DA FISH GREASE FRIDAY album at Apple.

Listen to all the tracks from Jeter Jones' new DA FISH GREASE FRIDAY album on YouTube.

Listen to Jeter Jones' new DA FISH GREASE FRIDAY album on Spotify.

*********************************************

Jaye Hammer: It's Jaye Hammer Time (Ecko) Three Stars *** Solid. The artist's fans will enjoy.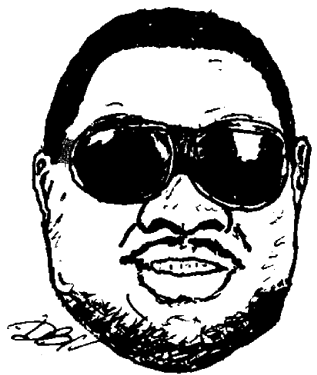 Memphis' Ecko Records, the grand-daddy of contemporary southern soul labels, minimized its releases in 2020, the year of the pandemic. For the first time in ages, neither of the label's top two recording artists, Ms. Jody or O.B. Buchana, put out a full-length album, although veterans David Brinston and Sheba Potts-Wright did. Now, as 2021 kicks off, one of Ecko's most promising artists, Jaye Hammer, arrives with an album of new material recorded during the worst of Covid-19, It's Jaye Hammer Time.

The mid-tempo, James Jackson-written gem "Come See About Me" combines a fine Hammer vocal with a unique arrangement (by John Ward) that adds a subtle and alluring, treble-clef keyboard fill to the instrumental track. The unique touch (it sounds like steel guitar filtered through cotton candy) makes the record. A stepping-styled rhythm track and a snippet of female background make this a perfect vehicle for Jaye Hammer. Incidentally, Robert "The Duke" Tillman recorded a southern soul single called "Come See About Me" a couple of decades ago.

The John Cummings-penned ballad "I'm In A Hole In The Wall Mood Tonight" is another stand-out, with Hammer's vocal meshing perfectly with an instrumental track that draws its strength from its exaggerated slowness. This is the most original song on the album, and it wouldn't top the peak it climbs if not for Jaye Hammer's inexhaustible emotive abilities.

His ability to infuse lyrics with believable emotions also buoys the otherwise marginal "You're A Keeper," another James Jackson tune. But Hammer can't do much with the unremarkable "You Deserve Better," and the balance of the CD is compromised by less than stellar songwriting. Hammer's "Party Mood," for instance, redone as a "Club Mix," loses much of its original fizz.

Jaye Hammer is good enough that he can pretty much write his own ticket by now, but like so many other singers he needs great material, inspired material, and it's slim pickings here. Slim pickings---but not bare. "Come See Me About Me" and "I'm In A Hole In The Wall Mood Tonight" are likely to join the other classics on Jaye Hammer's top shelf, and that's better than nothing to report for the year 2020.

--Daddy B. Nice

Listen to all the tracks from Jaye Hammer's new IT'S JAYE HAMMER TIME album on YouTube.

Buy Jaye Hammer's IT'S JAYE HAMMER TIME at Jazz N Blues Club.

Listen to Jaye Hammer's new IT'S JAYE HAMMER TIME on Spotify.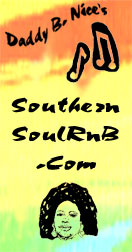 December 1, 2020: Coco Wade, Uncle Wayne, R&B Pooh, Chuck Roberson
Year-End Wrap-Up: Overlooked Albums From 2020 COCO WADE --- Get Up And Dance --- SOLID ***

This is a very smooth and groove-oriented album, with all the songs unusually similar in chording and tempo. Longtime southern soul fans may remember Walter Waiters and his album Just Me featuring
the singles "Don't Scratch My Back" and "Careful Woman," which worked the same chords and melodies to impressive effect. Coco Wade's dominant singles are "He Working Me (Over)" and "Get Loose". Even Wade's vocals hew to a sexy, understated, bedroom undertone. What the set suffers in sameness is more than compensated by the unfurling serenity of its kindred melodies.

Buy GET UP AND DANCE.


UNCLE WAYNE --- The Birth Of Hithm & Bluez Vol. 2 --- SOLID ***

Uncle Wayne's Volume 1 of Hithm & Bluez was high on urban R&B and short on southern soul. The talented singer/songwriter's tastes still reside in mainstream R&B, but Volume 2 has a lot better material, highlighted by his previously-recorded ballad, "Somewhere," the mid-tempo zydeco jam "Shake" and the stirring "I'm Free". The stepping song "Soul Stroke" illustrates the contradictions of Uncle Wayne's style: interesting but bereft of any southern soul technique.

Buy THE BIRTH OF HITHM & BLUES VOL. 2.


R&B POOH --- The Prince Of Trailride Blues --- Four Stars **** Distinguished Debut By New Sotuhern Soul Artist

This young disciple of Jeter Jones and producer Ronald "Slack" Jefferson scored a hit single with "Out In The Country". He also accomplished an enviable coup in co-starring with Jeter Jones and Sir Charles Jones on the now-classic "(Soul Brothers) Moonshine". Pooh has an unconventional voice for southern soul, somewhat like P2K, under-stated, fresh and youthful. But he has a nose for good melodies and benefits from Slack's southern soul touch. The riveting "Swangin" joined "Out In The Country" as a Daddy B Nice Top 10 Single.

Buy THE PRINCE OF TRAILRIDE BLUES.


CHUCK ROBERSON --- The Clean-Up Man --- SOLID ***

This is the album that's been mentioned a couple of times on Daddy B Nice's Corner. One thing's for sure, musically you'll find all of the southern soul memes, motifs and derivations Uncle Wayne (above) wanted nothing to do with. Chuck has always been a reliable reflection of whatever is current in southern soul music, although as he's aged the emulations are sounding a bit more forced. In fact, Chuck Roberson is so southern-soul old-school he can't/won't sell his album online through any of the major music-sellers. He blames CD Baby's now defunct website, a great loss to all of us, for the lack of distribution. But fans who want to buy the longtime, Florida-based, southern soul journeyman's THE CLEAN-UP MAN can do so by calling his label Cruise On Records at 850-643-2100.

--Daddy B. Nice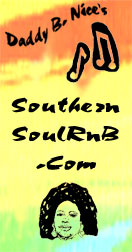 November 1, 2020:

WENDELL B.: Real Talk (Smoothway Music) Five Stars ***** Can't Miss. Pure Southern Soul Heaven.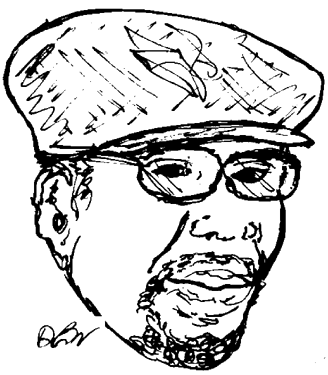 Wendell B kicks off "Cadillac Willie," the closing track of his new album Real Talk with, "Hey, Willie, here's a little change. Dance for me." "Cadillac Willie" is a new version (or an updated vision) of "Mr. Bojangles," the beloved folk-rock standard by the Nitty Gritty Dirt Band (written and also performed by Jerry Jeff Walker), which in turn is based on the real Mr. Bill "Bojangles" Robinson, who was born in the 1880's and was making $3500 a week---not exactly spare change---at his peak. The lyrics are delightfully personal and detailed, but it's the music in "Cadillac Willie," and indeed throughout this, the best album of Wendell B's career, that serves as the platform for all the good words---and "real talk".

It's hard to believe Wendell B already has eight major albums to his credit---hard to believe "Just Don't Understand You" was fifteen years ago! Virtually all southern soul insiders consider Wendell to be a major artist, and yet even the term "major" doesn't do justice to the man's off-the-charts vocal gift. Every time he opens his mouth, it's hard not to think (in a conspiratorial whisper), "He could be number one."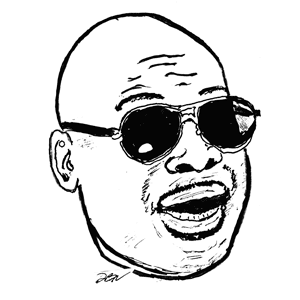 Currently in southern soul music there are two "W. Browns," Wendell and Wardell (the latter much better known under his recording and performance name of Big Pokey Bear.) The two outsized talents form bookends at opposite ends of the southern soul spectrum. Stylistically, Pokey plays it "rough" and Wendell B plays it "smooth." (Even his label is called Smoothway.) Pokey Bear presently rules the roost at #1, but no one is counting Wendell B out, and to imagine southern soul without either one of the "Browns" is unimaginable.

Wendell B's blockbusters from 2019 are both here. That would be "Beautiful," with the atmospheric, synth-washed, Sir Charles-like production, and "Still Learning 'Bout Love," with the Soul Music Representatives (Magic One, Jason Little & Curtis Jefferson), in which Wendell collaborates with his "brothers" but dominates like a man among boys. "Beautiful" charted as the #1 Southern Soul Single in April of 2019. "Still Learning 'Bout Love" charted at #3 in December of 2019.

The latter amassed nearly a million YouTube views (that was in 2019---the views in 2020 now number over 5 million) and achieved Daddy B Nice's "Best Collaboration of 2019," the second year in a row Wendell was an instrumental and indeed commanding cog in a southern soul communal effort. See Daddy B Nice's Best Collaboration of 2018: "High Heels & Jeans," with Magic One, Vick Allen, L.J. Echols & Avail Hollywood.

I gave REAL TALK an extensive and enthusiastic new album alert! in January when the CD first broke, cautioning that I didn't want to give the album too much hype on such scant and preliminary listening. To illustrate how long ago that now seems, the Covid-19 pandemic hadn't yet broken. In January I wrote prudently that "even a humble tune like "Get'cha Head Right" charms." Three months later, after months of listening, "Get'cha' Head Right" was #1 with a bullet in Daddy B. Nice's Top 10 Singles, occasioning the aside:

"Wendell is this generation's Ronnie Lovejoy, and if you were going to record a new version of top-rated southern soul classic "Sho' Wasn't Me," Wendell would be the no-brainer choice to sing it."

"Staying In Love Ain't Easy," charted at #3 in June, and "Cadillac Willie came in at #3 in July. There hasn't been such a run of Top 10 singles from a solo album since Tucka's "Working With The Feeling".

But what about the filler, you say? There is no filler. "Make'em Mad" is a typical Wendell B track, reminiscent of his earlier work, cloning hiphop techniques with Luther Vandross-style vocals.

"Check Now" has the stirring chords of a true anthem, accentuated by synthetic strings that wash over the chorus in pleasurable waves. Watch for it yet to hit the charts.

"That's What We Gone Do" pulses with feeling, propelled by a scintillating "stepping" beat. Background vocals lend even more to the sensation of dancing.

"Love Directions" rocks back and forth like a baby in an old-fashioned cradle, with pristine keyboard runs playing like light around Wendell's phrasings.

"Can We Just Talk" sails along on a "Summertime Madness"-like synthesizer line with Wendell weaving and bobbing vocally through the ascending and descending chords.

"Missing You" slows down to prime White/Vandross territory, with a dense, syruppey-sounding chorus.

There isn't a bad or reptitive cut on the album. Each song has something in common with the others---a certain style, a certain quality, Wendell's brand---yet each carries its own weight. Which leads me to proclaim: Real Talk is an honest-to-God primer in the art of production. In most of these songs, it's difficult to assess whether it's the melody or the arrangements toting the creative load. That's really remarkable.

As for the lyrics, I know most fans (and most recording artists, actually) place the importance on the words, but the fans wouldn't be listening to the words if the music hadn't gotten their attention. Take "Get'cha Head Right":

Listen to Wendell B singing "Get'cha Head Right" on YouTube.

The words are specific, urgent, and meaningful, from one lover to another---"If Shorty get her head right/ The Boss stay every night" (the "Boss" being Wendell B, of course)---but the music runs even deeper.

First, the delicate, moody, treble-clef strumming that sounds vaguely like one of those big harps you only see in movies anymore. Then the White-like opening voice-over. The pulsating of the drum. The thumping of the bass. Quirky. Hand claps. Spare. Yet ideal. Mixed to perfection, each element sounding like whole sections of a symphony orchestra.

And then, like a curtain opening on the main event, the Wendell B vocal in all its wandering glory, the "real talk" as only "The Boss" can sang it, synthesizer fillips curling around his prolonged phrases. Oh yes, and the rap, an undulating verse of words to spice it up. And then all the elements start swirling around one another as Wendell bobs between lead, background and chorus vocals. It's incredible.

This may be a year you want to put behind you, but before you evacuate 2020, pick yourself up a little Wendell B and bring it along with your pets, precious papers and memories.

---Daddy B. Nice

Buy Wendell B's Real Talk album at Apple.

Read Daddy B. Nice's Artist Guide to Wendell B.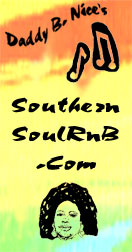 September 1, 2020: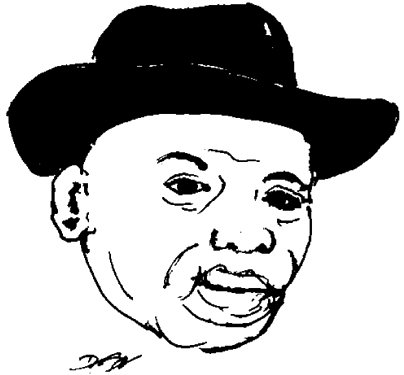 Various Artists (Ecko): Blues Mix 31: Dirty South Soul (Ecko)
Three Stars *** Solid. The artists' fans will enjoy.

I will always associate this latest entry, #31 in Ecko Records' Blues Mix Series, Dirty South Soul, with John Cummings and his grand finale to the sampler, "Memphis Blues Brothers".

This is a mellow album. Nothing much stands out or sticks out. Contributions by such heavyweights as Donnie Ray and David Brinston are pretty vanilla, and big guns like Ms. Jody and O.B. Buchana never get rowdy, much less cock their pistols. In such soft surroundings, it's easy for anyone---even a folksy-leaning blues man---to stand out, and Cummings' "Memphis Blues Brothers" indubitably does, although it's possible you have to be a southern soul insider to really appreciate it.

Listen to John Cummings singing "Memphis Blues Brothers" on YouTube.

John Cummings, for those who have never heard of him, is one of the most accomplished and well-loved songwriters in southern soul music. He's written or co-written such songs as:

"I Never Take A Day Off" by Ms. Jody
"Cutting Up Sideways" by Joy
"Girl In The Hood" by Jerry L
"Blue Collar Man" by Barbara Carr
"I'm Going Home" by O.B. Buchana
"Lipstick On His Pants" by Sheba Potts-Wright
"This Is The Party" by Rick Lawson
"A Man Like That" by Ms. Jody
"Why Can't I Be Your Lover?" by O. B. Buchana
and "Trail Ride" by Jaye Hammer

Not to mention his own tunes, especially the classic, "Here In The South (Everybody's Talking 'Bout The Dirty South)".

Research John Cummings history in Daddy B. Nice's Comprehensive Index.

Cummings is one of a select group of Memphis-area singer/songwriters who write songs for Ecko Records, where royalties form the backbone of the label. Cummings, whose lyrics combine an affection for Delta culture with a storyteller's knack for the right phrase and a nursery-rhymer's sense of compression, is the most compelling of all the talent in the house, many of whom are mentioned in this song, and "Memphis Blues Brothers" commemorates them.

Here are a few of the "blues brothers" your Daddy B. Nice recognized: David Brinston, Terry Wright, O.B. Buchana, Mr. Sam, Gerod Rayburn, Buster Brown (although later I'm thinking Booker Brown?), John Ward, Morris J. Williams (who comes in for special acknowledgement as "producer extraordinaire"), Kirby Smooth, Larry Chambers, Nate Dogg, Charles Holyfield, Sonny Mack, Fat Daddy, Jaye Hammer, Big Poppa, Marquis of Soul, Jerry L, Melvino, Stacy Merino, Willie Hall, James Jackson, Joe Butler "and others..." as the song says at the end of every couplet. Only think what a list it would have been if Cummings had included the Memphis-area "blues sisters".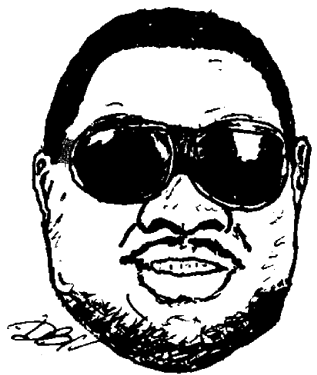 Of the other artists of note on Blues Mix 31:Dirty South Soul, Jaye Hammer is represented by perhaps the best selections---"Party Mood" (a remix) and the wondrous "Party At Home".

Rick Lawson, a Jackson, Mississippi artist who has starting recording again recently, contributes an affecting ballad called "She Don't Love Me" and Mose Stovall makes an unusual appearance on an Ecko label release with his somber slow jam, "Somebody's Gettin' It".

In addition to the already-noted appearances by Ms. Jody ("Turn It Up," "You Can Ride"), O.B. Buchana "Shugga Daddy"), Donnie Ray ("Drowning In My Own Tears") and David Brinston ("Don't Tease Me With It"), the compilation includes Gerod Rayburn's Lee "Shot" Williams-like "Night Time Lovers" and Val McKnight's pleasant "Boo Thang Man".

---Daddy B. Nice

Listen to all the tracks from Blues Mix 31: Dirty South Soul on YouTube.

Buy Blues Mix 31: Dirty South Soul at Amazon.

See Daddy B. Nice's Artist Guide to John Cummings.