March 1, 2021:
Crystal Thomas: Now Dig This! (Dialtone) Four Stars **** Distinguished Effort. Should please old fans and gain new.
Now Dig This by Crystal Thomas marks a first in my years chronicling southern soul music. Imagine....You go to the post office to check your box and instead of picking up a CD jewel case in a thin vanilla wrapper, you find a post-office key to a much bigger box with a much larger, strange-shaped package. Still puzzled, you take it home, only to discover it's a 33 rpm vinyl record with cover art that looks like the blues records from the 1950's and 1960's. Then comes the big surprise. The recording artist on the cover is a contemporary southern soul star: Crystal Thomas!

As luck would have it, I had bought a used, multi-component, stereo system with a turntable a few years ago with the intention of listening to all the great albums from my youth packed away in boxes in my closets. "Vinyl's coming back," friends told me. To my chagrin, I soon discovered that the landmark vinyl albums I thought I possessed were lost, given away to friends or simply abandoned in various moves around the country and globe. What remained were inferior collections I'd picked up in "Just Arrived" bins of used record stores.

So the turntable was dust-covered (I even had trouble remembering how to unhook the needle), but when I did figure it out, the experience of
watching the needle rise from its base and move to the exact point above the spinning record, stop, and drop down into the vinyl groove was accompanied by pure exhilaration. Then the music started, and Crystal started singing the blues, and it was bliss.

Crystal Thomas is impressive throughout this all-blues set, her gift and technique on lavish display. She doesn't dominate, but stays scripted, self-contained, part of a group effort, and yet my estimation of Crystal Thomas soared. She is an incredible blues singer. And it wasn't lost on me that just after writing a new profile of Nellie "Tiger" Travis (the "top-rated female vocalist in contemporary southern soul") and her two-track career as blues singer and southern soul star, Crystal Thomas should crop up as a potential, dual-career-path, heir apparent.

The excitement and novelty of the album brought a rush of thoughts, among them the divide between blues and southern soul, which has only grown wider since the days of Little Milton and Chick Willis, and the divide between white and black listeners, and between white and black artists, and how in the South it's taken for granted that southern soul is an extension of the blues, but not in the North or in the cities of the South like Austin, Texas, where this album was recorded.

From the "white blues" perspective, blues is all about technique. It's not what's being played; it's how it's being played. Blues or southern soul from the black perspective is about inspiration. It's about the song and the newness of the sound. For traditionalists, aka blues purists, new music is not the point. It's the same old chords from one small phase of the history of the blues played over and over and over again like a religion---a liturgy.

As a former classically-trained bassist, I was awed by the bass performance on "Can't You See What You're Doing To Me?". The bass (Chuck Rainey) is almost the "lead" throughout the song. Think of that live, bass-driven rhythm section behind O.B. Buchana from Ecko Records. You think his career wouldn't sky-rocket with a band such as this? And although I'm not well-versed enough in the traditional blues market to make judgments on the musicians or even the compositions on Now Dig This, I'm not too dumb to realize Lucky Peterson's organ solo on "The Blues Ain't Nothing But Some Pain" is something to die for.

But does this record's appearance mean blues and southern soul really could merge---and from the blues side? The one thing both camps would agree upon is that they are two distinct audiences. Still, Now Dig This shows how the traditional blues guys are watching southern soul out of the corners of their eyes even as they deny its existence.

For example, the liner notes call this Crystal Thomas's debut album. Technically, since its vinyl, that may be true, but it also effectively omits Thomas's two already published southern soul (and very bluesy) albums. But for the blues purist to even acknowledge Thomas's career in southern soul would be to accept the profane, even though the traditional blues they're playing on Now Dig This was considered "profane" when it first came out.

In the South it's different. When black southerners say "blues," they may be talking about blues from the past, but more likely they're talking about southern soul music: something they heard on the radio, something they danced to in the club---somebody like Pokey Bear---all of which they consider today's blues.

Twenty-five to fifty years from now, "traditional-blues" guys like those behind this NOW DIG THIS! will be riffing on Sir Charles Jones and Pokey Bear the way these musicians are riffing on Janis Joplin's "One Good Man," Albert King's "Can't You See What You're Doing To Me" and Ashford and Simpson's "Let's Go Get Stoned," and they will be doing it with the same reverence and love.

But make no mistake. There is more "blues" and "getting-stoned-ness" in a spoonful of Daddy B. Nice's #1 "Breaking" southern soul single for March 2021---hiphoppers Joe Nice's and Sean Dolby's cover of Lynn White's "Take Your Time,"-- than in Crystal and her illustrious backing band's "Let's Go Get Stoned," simply because the latter is so unconsciously and damnably respectful---or maybe "respectable".

On the other hand, if this is the "Living Blues" purists saying, "This is what southern soul---and one of southern soul's finest singers---sounds like with a "money" band backing her, I say, "Bring it on." I say to both sides---"Let's merge, let's unite, let's collaborate." Who can forget what Tre' Williams accomplished backed by The Revelations on "I Don't Want To Know"?

Which brings up another interesting question. Are southern soul artists and fans even interested in the blues anymore? We've come a long way from Little Milton. You don't hear as much blues along with the southern soul anymore. And southern soul's drift towards hiphop and de-emphasis of gospel and blues is a disconcerting trend.

Which brings us to the final irony regarding this album extolling Crystal Thomas blues expertise. Marketing. Even with all the expensive talent and exquisite packaging behind NOW DIG THIS, the "real world" marketing that southern soul artists utilize daily is evidently unknown or unnecessary in the more "collegiate world" of traditional blues, meaning no YouTube. No reaching out to the audience. Too crass? It speaks to the gulf that still and maybe forever divides traditional blues as celebrated by Caucasions and the blues and southern soul as celebrated by African-Americans.

On a side note, this album was also released in a digital version on the P-Vine label in 2019 under the title It's The Blues Funk!, a fact I only discovered by searching without any success for YouTube videos of the album's songs for my reader's edification. Here's the only one I could find:

Listen to Crystal Thomas singing "The Blues Ain't Nothing But Some Pain" on YouTube.

---Daddy B. Nice

Buy Crystal Thomas' new NOW DIG THIS vinyl album at Antone's Record Shop.

Buy Crystal Thomas' new NOW DIG THIS! vinyl album at Discogs.



*************

Send product to:
SouthernSoulRnB.com
P.O. Box 19574
Boulder, Colorado 80308
*************
February 1, 2021: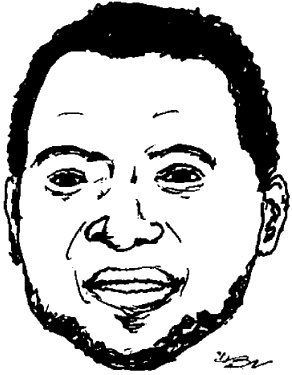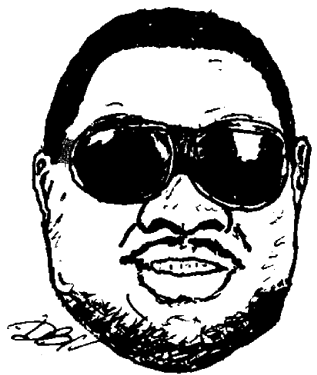 Double Review: Jeter Jones, Jaye Hammer
Jeter Jones & Various Artists: Da Fish Grease Friday (Music Matters Entertainment / SRG/ILS Group): Four Stars **** Distinguished effort. Should please old fans and gain new.
I grew up in an overwhelmingly Catholic parish where we ate fish sticks or tomato soup on Fridays. One Friday noon hour one of the strongest boys in the class ran into school from the playground and pushed his hand right through the glass of a swinging door, cutting his main artery. Blood geysered up, hitting the ceiling of the corridor outside the lunch room and bathing the floor tiles in red. We didn't have fish that day; we had tomato soup.

I don't know what Jeter Jones' "fish grease" story is, and his new sampler, FISH GREASE FRIDAY doesn't offer any hints, although the flex pipe pouring fish oil into a big vat on the CD cover promises something really "greasy," which could mean funky or trashy, although the album is anything but.

Originally scheduled for a 2020 publication in a crowded release calendar along with Jeter Jones' new solo album MUFASSA and Jeter's collaboration with Sir Charles Jones, JONEZ BOYS: TWO KINGS, Jeter subsequently held back FISH GREASE FRIDAY to kick off 2021.

The set is a sampler of all new material showcasing Jeter and the group of young performers---King South, R&B Pooh and Volton Wright primarily---whom he and producer Ronald "Slack" Jefferson have mentored since the appearance of SLACK: MY MUSIC, MY FRIENDS in 2019. (Many other producers and writers contributed to the project, a fact I learned more from YouTube than my hard copy, and that may have also caused delay.)

Joining them is an eclectic mix of guest artists including Karen Wolfe, Crystal Thomas, JD (not to be confused with new artist JL), Dawg, DJ Big Tony, DeShay, Jack Gaspard, Rhomey Rhone, Stan Butler, Mr. Smoke, Nadia Price and H-Town alumnus Billy Cook. None of them are household names in southern souldom outside of Karen Wolfe and Crystal Thomas, but that's the way Jeter (thankfully) thinks. He's after talent and new sounds, not hype.

The lead-off track "It's About To Go Down," a Jeter Jones duet featuring Billy Cook, is one of the best songs on the set. Jones lays down a superb vocal reminiscent of the mellow yet swinging mid-tempo atmosphere of "Black Horse".

"Love You Down," a duet with new artist JD, is another surefire winner, combining an irresistable melody with an uptempo
pace and an arrangement (by Ronald "Slack" Jefferson) that combines modesty and enchantment.

In fact, the set as a whole is an exercise in enchantment. Previously-released tunes like the beguililng "Southern Soul Garden" and the lively "Southern Soul Cowboy" are tailored for tender sensibilities and listening. Like the Platters from the early days of rock and roll, or the Stylistics from the early seventies, the voices-in-unison approach (Jones, RnB Pooh, Volton Wright and JD on "Cowboy," King South and Jones on "Garden") produces a chorale-like serenity, a good-vibes feeling that weaves its way through many of the CD's songs.

The gentle harmonies give FISH GREASE FRIDAY a throwback feel. Sometimes it's obvious, as in Volton Wright's nostalgic "My Baby". At other times it's overpowering, as in "Jood Wood," where Jeter, Rhomey, Stan Butler, Mr. Smoke and King South take turns on verses while even more background vocalists (including female) croon together on a vintage-styled chorus.

"Hot Body" (which seems inappropriate on this otherwise un-rowdy set), "It's Time To Leave" (which seems a little "down" on this otherwise airy set) and "Trust Issues" disappoint, whether because they clash with the aforementioned theme or are simply lower-caliber songs, but overall FISH GREASE FRIDAY maintains Jeter Jones' amazing run of recording excellence.

By the way, I don't follow mainstream R&B closely, but isn't DeShay in the DeShay/Volton Wright duet, "Lay With Me Tonight," Beyonce reincarnated?

--Daddy B. Nice

Buy Jeter Jones' new DA FISH GREASE FRIDAY album at Apple.

Listen to all the tracks from Jeter Jones' new DA FISH GREASE FRIDAY album on YouTube.

Listen to Jeter Jones' new DA FISH GREASE FRIDAY album on Spotify.

*********************************************


Jaye Hammer: It's Jaye Hammer Time (Ecko) Three Stars *** Solid. The artist's fans will enjoy.
Memphis' Ecko Records, the grand-daddy of southern soul labels, minimized its releases in 2020, the year of the pandemic. For the first time in ages, neither of the label's top two recording artists, Ms. Jody or O.B. Buchana, put out a full-length album, although veterans David Brinston and Sheba Potts-Wright did. Now, as 2021 kicks off, one of Ecko's most promising artists, Jaye Hammer, arrives with an album of new material recorded during the worst of Covid-19, It's Jaye Hammer Time.

The mid-tempo, James Jackson-written gem "Come See About Me" combines a fine Hammer vocal with a unique arrangement (by John Ward) that adds a subtle and alluring, treble-clef keyboard fill to the instrumental track. The unique touch (it sounds like steel guitar filtered through cotton candy) makes the record. A stepping-styled rhythm track and a snippet of female background make this a perfect vehicle for Jaye Hammer. Incidentally, Robert "The Duke" Tillman recorded a southern soul single called "Come See About Me" a couple of decades ago.

The John Cummings-penned ballad "I'm In A Hole In The Wall Mood Tonight" is another stand-out, with Hammer's vocal meshing perfectly with an instrumental track that draws its strength from its exaggerated slowness. This is the most original song on the album, and it wouldn't top the peak it climbs if not for Jaye Hammer's inexhaustible emotive abilities.

His ability to infuse lyrics with believable emotions also buoys the otherwise marginal "You're A Keeper," another James Jackson tune. But Hammer can't do much with the unremarkable "You Deserve Better," and the balance of the CD is compromised by less than stellar songwriting. Hammer's "Party Mood," for instance, redone as a "Club Mix," loses much of its original fizz.

Jaye Hammer is good enough that he can pretty much write his own ticket by now, but like so many other singers he needs great material, inspired material, and it's slim pickings here. Slim pickings---but not bare. "Come See Me About Me" and "I'm In A Hole In The Wall Mood Tonight" are likely to join the other classics on Jaye Hammer's top shelf, and that's better than nothing to report for the year 2020.

--Daddy B. Nice

Listen to all the tracks from Jaye Hammer's new IT'S JAYE HAMMER TIME album on YouTube.

Buy Jaye Hammer's IT'S JAYE HAMMER TIME at Jazz N Blues Club.

Listen to Jaye Hammer's new IT'S JAYE HAMMER TIME on Spotify.



*************

Send product to:
SouthernSoulRnB.com
P.O. Box 19574
Boulder, Colorado 80308
Or e-Mail:
daddybnice@southernsoulrnb.com
*************
January 1, 2021:
BEAT FLIPPA: P.O.T.Y. (Producer of the Year) (Ross Music/Music Access) Five Stars ***** Can't Miss. Pure Southern Soul Heaven.
From 2014 to 2016, a young Baton Rouge producer named Daniel Ross (aka The Beat Flippa) released four ground-breaking albums that changed the course of contemporary southern soul:

Pokey Bear's Josephine Son Pokey

The Louisiana Blues Brothas' Love On The Bayou

Beat Flippa's I Got the Blues, Vol. 1

and Beat Flippa's I Got the Blues, Vol. 2

The titles gave away Flippa's origins. A producer specializing in hiphop, he hadn't always HAD the blues.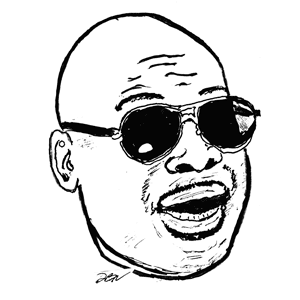 The quartet of albums introduced the southern soul audience to a queue of unknown or under-appreciated Gulf-Coast recording artists who have gone on to become the backbone of the industry: Pokey Bear with his mega-hit, "My Sidepiece," singer/guitarist Tyree Neal and reedy vocalist Adrian Bagher (Pokey's Louisiana Blues Brothas' mates), one-time-hitmaker Cupid, nearly-forgotten "Monkey Talk"-singer Stephanie McDee and soon-to-be-southern-soul-heaven-bound Big Cynthia.

In addition, Ross introduced fans to a slew of performers who have gone on to make names for themselves: Veronica Ra'elle, Rosalyn Candy, Isaac J, Vince Hutchison, Miss Portia, Laylla Fox, Mz. Pat, Lysa, Deacon Dukes, Sharnette Hyter, Coldrank, Sweet Nay and more.

Answering the time-honored question, "What have you done for me lately?", Beat Flippa now returns with a 27-track sampler entitled Producer Of The Year. It's impossible to do justice to the abundance of material.

Previously-released singles make up one strain of the contents: Ghetto Cowboy's "Can I Take You Home" featuring Tucka, Cupid's "In The Morning" (in which he tells his mate she's "gonna be sore"), Omar Cunningham's melody-rich "My Bed" and J-Fitz's amusing "I Could've Stayed Home," in which he complains he could've watched TV for all the action he received from his love interest.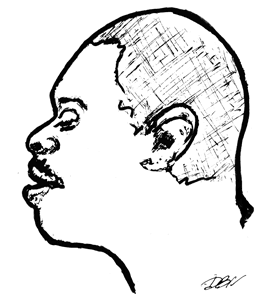 New, potentially "hit" singles make another: Hisyde and a never-better Avail Hollywood, who steals the show on the rousing "Is It Ova?" (DBN's #1-ranked December single); "Nose Wide Open," in which Benito and Lady Q trade gritty, amorous barbs; "We Steppin'" by funky new singer Derrick (Son of Jody) Salter; Sir Charles Jones' tasteful and delicate "Tell Me, Is It Love?"; the tongue-in-cheek-scandalous "No Drawers On" by Lil' Jimmie, which in a liner-notes typo is memorialized as "No Drawls On," meaning no slow-and-lazy, country-western speech; and Fat Daddy and Magic One's "99 Problems," not to be confused with Adrian Bagher's first single "Around The Corner: 99 Problems".

Songs by established guest artists make up yet another segment of the set: "Turn That Thing Around" by Ghetto Cowboy; Magic One's winsome "Mind Made Up"; Pokey Bear and O.B. Buchana's duet on the rollicking "Hate On"; Wilson Meadow's scorching, funk-influenced "We Doin' Alright," including the refreshing (for Meadows) addition of female background; "Is It Real?" a surprising out-take from the late and sorely missed Bishop Bullwinkle; a straight-ahead ballad by super-balladeer Donny Ray, as conventional as the rest of the tracks are innovative; "Leaving You For Me," a mid-tempo reflection from Sir Charles Jones; and Mose Stovall's male-obsessive "I've Got A Thing For You".

And there is still more: new work by Choppa Law, Isaac J, Tyree Neal, Jeter Jones, Napoleon Demps, Veronica Ra'elle and two, newer-to-the-scene divas in The Lady Songbird Jinda and Tip The Singer.


Fellow Louisiana producers Highway Heavy (who also appears here) and Ronald "Slack" Jefferson have been the producers of note in southern soul over the last two or three years, with Jefferson gaining honors as the best in the business of late. But listening to the "bottom" Flippa super-charges his tracks with, I realized what I have missed at times---and I stress "at times"---in Slack's productions. Booming bass and drums, and also the little treble-clef details that add depth (essentially more "bottom") and resonance to a song.

(Listen to Beat Flippa's production of Hisyde's "Is It Ova?" on YouTube.)

And Beat Flippa is having none of it. Spurred to action by his competitors, he's dropped an album that surpasses anything ever seen or heard in southern soul. If anyone has any doubt that southern soul music is the best new American music since Motown, with all of its vibrancy and swagger, he or she only needs to listen to the sounds contained on this rare and sprawling album.

--Daddy B. Nice

Listen to all the tracks from Beat Flippa's P.O.T.Y. album on YouTube.

Buy Beat Flippa's new P.O.T.Y. album and mp3's at Amazon.

Buy Beat Flippa's new P.O.T.Y. album and mp3's at Apple.



December 1, 2020: Coco Wade, Uncle Wayne, R&B Pooh, Chuck Roberson
Year-End Wrap-Up: Overlooked Albums From 2020
COCO WADE --- Get Up And Dance --- SOLID ***

This is a very smooth and groove-oriented album, with all the songs unusually similar in chording and tempo. Longtime southern soul fans may remember Walter Waiters and his album Just Me featuring
the singles "Don't Scratch My Back" and "Careful Woman," which worked the same chords and melodies to impressive effect. Coco Wade's dominant singles are "He Working Me (Over)" and "Get Loose". Even Wade's vocals hew to a sexy, understated, bedroom undertone. What the set suffers in sameness is more than compensated by the unfurling serenity of its kindred melodies.

Buy GET UP AND DANCE.


UNCLE WAYNE --- The Birth Of Hithm & Bluez Vol. 2 --- SOLID ***

Uncle Wayne's Volume 1 of Hithm & Bluez was high on urban R&B and short on southern soul. The talented singer/songwriter's tastes still reside in mainstream R&B, but Volume 2 has a lot better material, highlighted by his previously-recorded ballad, "Somewhere," the mid-tempo zydeco jam "Shake" and the stirring "I'm Free". The stepping song "Soul Stroke" illustrates the contradictions of Uncle Wayne's style: interesting but bereft of any southern soul technique.

Buy THE BIRTH OF HITHM & BLUES VOL. 2.


R&B POOH --- The Prince Of Trailride Blues --- Four Stars **** Distinguished Debut By New Sotuhern Soul Artist

This young disciple of Jeter Jones and producer Ronald "Slack" Jefferson scored a hit single with "Out In The Country". He also accomplished an enviable coup in co-starring with Jeter Jones and Sir Charles Jones on the now-classic "(Soul Brothers) Moonshine". Pooh has an unconventional voice for southern soul, somewhat like P2K, under-stated, fresh and youthful. But he has a nose for good melodies and benefits from Slack's southern soul touch. The riveting "Swangin" joined "Out In The Country" as a Daddy B Nice Top 10 Single.

Buy THE PRINCE OF TRAILRIDE BLUES.


CHUCK ROBERSON --- The Clean-Up Man --- SOLID ***

This is the album that's been mentioned a couple of times on Daddy B Nice's Corner. One thing's for sure, musically you'll find all of the southern soul memes, motifs and derivations Uncle Wayne (above) wanted nothing to do with. Chuck has always been a reliable reflection of whatever is current in southern soul music, although as he's aged the emulations are sounding a bit more forced. In fact, Chuck Roberson is so southern-soul old-school he can't/won't sell his album online through any of the major music-sellers. He blames CD Baby's now defunct website, a great loss to all of us, for the lack of distribution. But fans who want to buy the longtime, Florida-based, southern soul journeyman's THE CLEAN-UP MAN can do so by calling his label Cruise On Records at 850-643-2100.

--Daddy B. Nice




************


Send product to:
SouthernSoulRnB.com
P.O. Box 19574
Boulder, Colorado 80308
Or e-Mail:
daddybnice@southernsoulrnb.com
*************
November 1, 2020:
WENDELL B.: Real Talk (Smoothway Music) Five Stars ***** Can't Miss. Pure Southern Soul Heaven.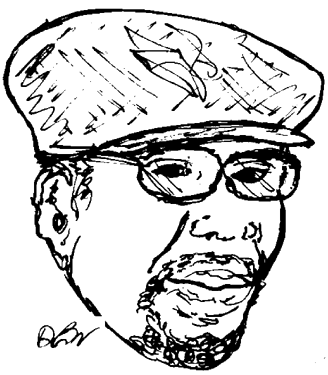 Wendell B kicks off "Cadillac Willie," the closing track of his new album Real Talk with, "Hey, Willie, here's a little change. Dance for me." "Cadillac Willie" is a new version (or an updated vision) of "Mr. Bojangles," the beloved folk-rock standard by the Nitty Gritty Dirt Band (written and also performed by Jerry Jeff Walker), which in turn is based on the real Mr. Bill "Bojangles" Robinson, who was born in the 1880's and was making $3500 a week---not exactly spare change---at his peak. The lyrics are delightfully personal and detailed, but it's the music in "Cadillac Willie," and indeed throughout this, the best album of Wendell B's career, that serves as the platform for all the good words---and "real talk".

It's hard to believe Wendell B already has eight major albums to his credit---hard to believe "Just Don't Understand You" was fifteen years ago! Virtually all southern soul insiders consider Wendell to be a major artist, and yet even the term "major" doesn't do justice to the man's off-the-charts vocal gift. Every time he opens his mouth, it's hard not to think (in a conspiratorial whisper), "He could be number one."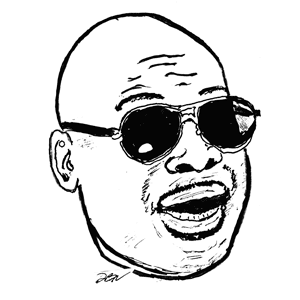 Currently in southern soul music there are two "W. Browns," Wendell and Wardell (the latter much better known under his recording and performance name of Big Pokey Bear.) The two outsized talents form bookends at opposite ends of the southern soul spectrum. Stylistically, Pokey plays it "rough" and Wendell B plays it "smooth." (Even his label is called Smoothway.) Pokey Bear presently rules the roost at #1, but no one is counting Wendell B out, and to imagine southern soul without either one of the "Browns" is unimaginable.

Wendell B's blockbusters from 2019 are both here. That would be "Beautiful," with the atmospheric, synth-washed, Sir Charles-like production, and "Still Learning 'Bout Love," with the Soul Music Representatives (Magic One, Jason Little & Curtis Jefferson), in which Wendell collaborates with his "brothers" but dominates like a man among boys. "Beautiful" charted as the #1 Southern Soul Single in April of 2019. "Still Learning 'Bout Love" charted at #3 in December of 2019.

The latter amassed nearly a million YouTube views (that was in 2019---the views in 2020 now number over 5 million) and achieved Daddy B Nice's "Best Collaboration of 2019," the second year in a row Wendell was an instrumental and indeed commanding cog in a southern soul communal effort. See Daddy B Nice's Best Collaboration of 2018: "High Heels & Jeans," with Magic One, Vick Allen, L.J. Echols & Avail Hollywood.

I gave REAL TALK an extensive and enthusiastic new album alert! in January when the CD first broke, cautioning that I didn't want to give the album too much hype on such scant and preliminary listening. To illustrate how long ago that now seems, the Covid-19 pandemic hadn't yet broken. In January I wrote prudently that "even a humble tune like "Get'cha Head Right" charms." Three months later, after months of listening, "Get'cha' Head Right" was #1 with a bullet in Daddy B. Nice's Top 10 Singles, occasioning the aside:

"Wendell is this generation's Ronnie Lovejoy, and if you were going to record a new version of top-rated southern soul classic "Sho' Wasn't Me," Wendell would be the no-brainer choice to sing it."

"Staying In Love Ain't Easy," charted at #3 in June, and "Cadillac Willie came in at #3 in July. There hasn't been such a run of Top 10 singles from a solo album since Tucka's "Working With The Feeling".

But what about the filler, you say? There is no filler. "Make'em Mad" is a typical Wendell B track, reminiscent of his earlier work, cloning hiphop techniques with Luther Vandross-style vocals.

"Check Now" has the stirring chords of a true anthem, accentuated by synthetic strings that wash over the chorus in pleasurable waves. Watch for it yet to hit the charts.

"That's What We Gone Do" pulses with feeling, propelled by a scintillating "stepping" beat. Background vocals lend even more to the sensation of dancing.

"Love Directions" rocks back and forth like a baby in an old-fashioned cradle, with pristine keyboard runs playing like light around Wendell's phrasings.

"Can We Just Talk" sails along on a "Summertime Madness"-like synthesizer line with Wendell weaving and bobbing vocally through the ascending and descending chords.

"Missing You" slows down to prime White/Vandross territory, with a dense, syruppey-sounding chorus.

There isn't a bad or reptitive cut on the album. Each song has something in common with the others---a certain style, a certain quality, Wendell's brand---yet each carries its own weight. Which leads me to proclaim: Real Talk is an honest-to-God primer in the art of production. In most of these songs, it's difficult to assess whether it's the melody or the arrangements toting the creative load. That's really remarkable.

As for the lyrics, I know most fans (and most recording artists, actually) place the importance on the words, but the fans wouldn't be listening to the words if the music hadn't gotten their attention. Take "Get'cha Head Right":

Listen to Wendell B singing "Get'cha Head Right" on YouTube.

The words are specific, urgent, and meaningful, from one lover to another---"If Shorty get her head right/ The Boss stay every night" (the "Boss" being Wendell B, of course)---but the music runs even deeper.

First, the delicate, moody, treble-clef strumming that sounds vaguely like one of those big harps you only see in movies anymore. Then the White-like opening voice-over. The pulsating of the drum. The thumping of the bass. Quirky. Hand claps. Spare. Yet ideal. Mixed to perfection, each element sounding like whole sections of a symphony orchestra.

And then, like a curtain opening on the main event, the Wendell B vocal in all its wandering glory, the "real talk" as only "The Boss" can sang it, synthesizer fillips curling around his prolonged phrases. Oh yes, and the rap, an undulating verse of words to spice it up. And then all the elements start swirling around one another as Wendell bobs between lead, background and chorus vocals. It's incredible.

This may be a year you want to put behind you, but before you evacuate 2020, pick yourself up a little Wendell B and bring it along with your pets, precious papers and memories.

---Daddy B. Nice

Buy Wendell B's Real Talk album at Apple.

Read Daddy B. Nice's Artist Guide to Wendell B.



************


Send product to:
SouthernSoulRnB.com
P.O. Box 19574
Boulder, Colorado 80308
Or e-Mail:
daddybnice@southernsoulrnb.com
*************
October 1, 2020:
Ronnie Bell: 365 (Reel Entertainment)
Three Stars *** Solid Debut by a new Southern Soul Artist
The title of Ronnie Bell's new, digital-only album, 365, comes from a line in Bell's first southern soul single, "Cotton Candy":

"24/7-365,
Wanna give you all my love until you satisfied."

I remember the single well although I declined to chart it in Top 10 Singles. The tune had promising qualities: a comfortable-sounding if not overwhelming vocal and a precise instrumental track with interesting motifs. However, the song also had a distinct pop flavor with little to no gospel influences, making it sound a little "thin"--in a word, like cotton-candy. I had Bell pegged as a southern soul singer/songwriter aspirant on the level of Tony Tatum, Leroy Allen or Keith Taylor (P2K DaDiddy): a budding talent with a decidedly easy-going style unlike the church-sourced intensity of most southern soul stars.

But Bell, a resident of the sophisticated and very un-chitlin'-circuit-like city of Santa Fe, New Mexico, a post-grad alumnus of Baton Rouge's Southern University and an already-seasoned, indie R&B artist, persevered. Eventually a club-jock named DJ Willis from Buddy's, a small club in Marrero, Louisiana which did live remotes aired in New Orleans, picked up the song and played it with a vengeance, giving Ronnie his first taste of success in the local southern Louisiana market.

Bell started working on his signature single and masterpiece, "I'll Pay The Shipping Cost," in the aftermath of "Cotton Candy's" new visibility, although he had recorded versions of it as far back as 2014. Bell's producer and southern soul mentor, Kim Frost, cautioned patience and trust, and "Shipping Cost" was recorded in sections, with Bell admittedly in the "dark" at times as to how the finished product would sound. But his faith in Frost was justified. In particular, the introductory and concluding voice-overs "made" the record, with Bell's modest, slightly-nasal asides to the "ladies" giving it a unique and contemporary relevance. The monologues, particularly the long exposition which closes the tune, also reflected back to the splendid instrumental track and understated vocal, giving "Shipping Cost" unusual personality and depth.

"Shipping Cost" charted here in January of 2018 with this capsule review:

******************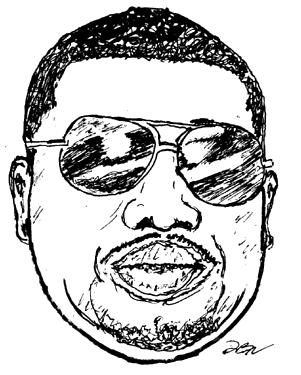 3. "I'll Pay The Shipping Cost"-----Ronnie Bell

New artist Ronnie Bell struck a chord with his women's-power-enhancing "I'll Pay The Shipping Cost," a sensation in the Mobile/Pensacola area, where it's topped radio charts for months. 100K YouTube views and growing.

Listen to Ronnie Bell singing "I'll Pay The Shipping Cost" on YouTube.
******************

100,000 views seemed eye-raising at the time, but since then, as most southern soul fans know, "Shipping Cost" has gone on to surpass many millions of YouTube views. Bell's music has even influenced other artists: for instance, fellow Louisianan J.J. Callier's "Return To Sender"---charting in June 2019---whose undulating groove owes much to the tempo and groove of "Shipping Cost". Which, by the way, is a another unremarked-upon virtue of "Shipping Cost": it's a ballad skipping along like a dance jam.

"I'll Pay The Shipping Cost" brought unexpected respect and accolades to the artist, culminating in Ronnie Bell securing a smattering of gigs (mostly Gulf Coast and Louisiana-based) in the prestigious Blues Is Alright Tour along with the top-producing headliners and revenue-producers in the genre. Covid-19 wiped out those appearances in 2020, and this at a time when Bell had still not published an album of southern soul material. To add to the adversity, Ronnie's producer Kim Frost had died a little over a year before. As Covid-19 persisted, Ronnie debated delaying his album debut, then thought better of it and released 365 in May. We talked shortly after and Bell sent me the album.

My first reaction was disappointment. I was sure I was going to find Bell's next big hit single, but the new songs on the album just didn't seem to be up to the quality of "Cotton Candy" and "I"ll Pay The Shipping Cost". Did it have to do with his mentor Frost's passing? On the whole, the new tunes were scant and sketchy, more like demos. Some tracks, like "Thinkin' Bout" and "Good Woman," had likable melodies and other good points, but they any lacked southern soul flavor.

Three or four months later, time I've allowed myself to revise my views of 365 (if needed), time to watch how the southern soul community has reacted to it, nothing much has changed. That Bell was strongly affected by Frost's death is evident by his choice for the first single release from the album, "Love Ingredients (Frost Song)," which has drawn mild response. Of the new songs, it's also the track on which Bell lavishes the finest vocal and the most attentive production, including background vocals on the concluding choruses.

And yet, in spite of the care taken in recording "Love Ingredients," Ronnie outfoxes himself: the fan has to work too hard to follow it. There's a "germ" of a good song in the chorus, but there are too many "moving" parts, including a disastrously dissonant bridge, to make it an easy and effortless musical memory.

I believe the song from the album that has the best chance of becoming a hit single is "Go Get A Room". I only wish Ronnie had lavished the care put into "Love Ingredients" upon "Go Get A Room". It could be so much more than it is. Unlike "Shipping Cost," the voice-overs are murky and hard to hear. The vocal is pretty pallid, too, especially in the first half of the song, and especially compared with the energy Ronnie puts into "Love Ingredients".

Bare, under-performed and under-produced, "Go Get A Room" nevertheless still has the potential to become the successor to "I'll Pay The Shipping Cost". And with a remix and video? Whooah! That's why I'm sticking with what I said in June: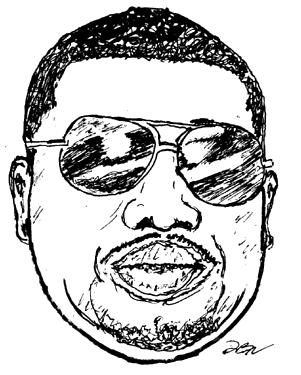 My bet is that "Go Get A Room," which combines the same seductive elements as "Shipping Cost," will be the next Ronnie Bell tune to blow up southern soul radio. The story line is captivating, the chorus rocks, and it even has a voice-over (to the guys, not the gals) that mimics the deal-sealing voice-over in "Shipping Cost". The chorus soars with a refrain that goes, "Hotel, motel, Holiday Inn/ Go get you a room/ So you can do it again..." And the later verses channel into a chorus that ends, "Go get a room/ So you can check out at noon."

Meaning that if you shack up at the "house," you might not be alive at noon.

Listen to Ronnie Bell singing "Go Get A Room" on YouTube.

---Daddy B. Nice

Buy Ronnie Bell's 365 album at Apple.

Buy Ronnie Bell's 365 album at Amazon.

*****************


************



Send product to:
SouthernSoulRnB.com
P.O. Box 19574
Boulder, Colorado 80308
Or e-Mail:
daddybnice@southernsoulrnb.com
*************



UNDER CONSTRUCTION!! UNDER CONSTANT REVISION!!





*************

Send product to:
SouthernSoulRnB.com
P.O. Box 19574
Boulder, Colorado 80308
*************
*************

Send product to:
SouthernSoulRnB.com
P.O. Box 19574
Boulder, Colorado 80308
Or e-Mail:
daddybnice@southernsoulrnb.com
*************
TABLE OF CONTENTS

Crystal Thomas, Now Dig This!, 3-1-21

Double Review: Jeter Jones (Various Artists), Fish Grease Friday; Jaye Hammer, Jaye Hammer Time, 2-1-21

Beat Flippa, P.O.T.Y. (Producer Of The Year), 1-1-20

Year-End Wrap-Up: Coco Wade, Uncle Wayne, R&B Pooh, Chuck Roberson, 12-1-20

Wendell B, Real Talk, 11-1-20

Ronnie Bell, 365, 10-1-20

********


RECENTLY REVIEWED:

Various Artists (Ecko), Blues Mix 31: Dirty South Soul, 9-1-20 (Scroll down this column.)

The Jones Boyz, 2 Kings, 8-10-20 (Contained in the Sir Charles Jones Artist Guide. Click link.)

Jeter Jones, Mufassa, 7-20-20 (Scroll down this column.)

Sheba Potts-Wright, So Damn Good, 6-21-20 (Scroll down this column.)

Dee Dee Simon, Ahh Hell Queen Dee, 6-1-20 (Scroll down this column.)

R.T. Taylor, The Mule Man, 5-16-20 (Scroll down this column.)

Various Artists, Unkle Phunk's Juke Joint, Vol. 1, 5-1-20 (Contained in the Unkle Phunk Artist Guide. Click link.)

Arthur Young, Funky Forty EP, 4-5-20 (Contained in the Arthur Young Artist Guide. Click link.)

David Brinston, I'm An O.G., 3-8-20 (Contained in the David Brinston Artist Guide. Click link.)

Itz Karma, Karma: Unleashed, 2-16-20 (Contained in the Itz Karma Artist Guide. Click link.)

*********

Rating Guide:

Five Stars ***** Can't miss. Pure Southern Soul heaven.

Four Stars **** Distinguished effort. Should please old fans and gain new.

Three Stars *** Solid. The artist's fans will enjoy.

Two Stars ** Dubious. Not much here.

One Star * A disappointment. Avoid.

********
Send CD's to Daddy B. Nice, P. O. Box 19574, Boulder, Colorado, 80308 to be eligible for review on this page. Or... E-mail daddybnice@southernsoulrnb.com

********

**********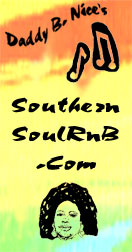 *********
September 1, 2020: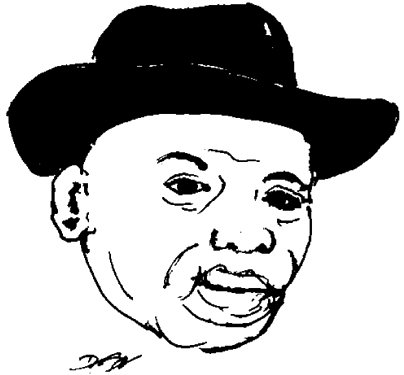 Various Artists (Ecko): Blues Mix 31: Dirty South Soul (Ecko)
Three Stars *** Solid. The artists' fans will enjoy.

I will always associate this latest entry, #31 in Ecko Records' Blues Mix Series, Dirty South Soul, with John Cummings and his grand finale to the sampler, "Memphis Blues Brothers".

This is a mellow album. Nothing much stands out or sticks out. Contributions by such heavyweights as Donnie Ray and David Brinston are pretty vanilla, and big guns like Ms. Jody and O.B. Buchana never get rowdy, much less cock their pistols. In such soft surroundings, it's easy for anyone---even a folksy-leaning blues man---to stand out, and Cummings' "Memphis Blues Brothers" indubitably does, although it's possible you have to be a southern soul insider to really appreciate it.

Listen to John Cummings singing "Memphis Blues Brothers" on YouTube.

John Cummings, for those who have never heard of him, is one of the most accomplished and well-loved songwriters in southern soul music. He's written or co-written such songs as:

"I Never Take A Day Off" by Ms. Jody
"Cutting Up Sideways" by Joy
"Girl In The Hood" by Jerry L
"Blue Collar Man" by Barbara Carr
"I'm Going Home" by O.B. Buchana
"Lipstick On His Pants" by Sheba Potts-Wright
"This Is The Party" by Rick Lawson
"A Man Like That" by Ms. Jody
"Why Can't I Be Your Lover?" by O. B. Buchana
and "Trail Ride" by Jaye Hammer

Not to mention his own tunes, especially the classic, "Here In The South (Everybody's Talking 'Bout The Dirty South)".

Research John Cummings history in Daddy B. Nice's Comprehensive Index.

Cummings is one of a select group of Memphis-area singer/songwriters who write songs for Ecko Records, where royalties form the backbone of the label. Cummings, whose lyrics combine an affection for Delta culture with a storyteller's knack for the right phrase and a nursery-rhymer's sense of compression, is the most compelling of all the talent in the house, many of whom are mentioned in this song, and "Memphis Blues Brothers" commemorates them.

Here are a few of the "blues brothers" your Daddy B. Nice recognized: David Brinston, Terry Wright, O.B. Buchana, Mr. Sam, Gerod Rayburn, Buster Brown (although later I'm thinking Booker Brown?), John Ward, Morris J. Williams (who comes in for special acknowledgement as "producer extraordinaire"), Kirby Smooth, Larry Chambers, Nate Dogg, Charles Holyfield, Sonny Mack, Fat Daddy, Jaye Hammer, Big Poppa, Marquis of Soul, Jerry L, Melvino, Stacy Merino, Willie Hall, James Jackson, Joe Butler "and others..." as the song says at the end of every couplet. Only think what a list it would have been if Cummings had included the Memphis-area "blues sisters".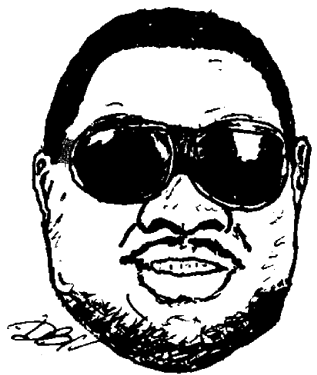 Of the other artists of note on Blues Mix 31:Dirty South Soul, Jaye Hammer is represented by perhaps the best selections---"Party Mood" (a remix) and the wondrous "Party At Home".

Rick Lawson, a Jackson, Mississippi artist who has starting recording again recently, contributes an affecting ballad called "She Don't Love Me" and Mose Stovall makes an unusual appearance on an Ecko label release with his somber slow jam, "Somebody's Gettin' It".

In addition to the already-noted appearances by Ms. Jody ("Turn It Up," "You Can Ride"), O.B. Buchana "Shugga Daddy"), Donnie Ray ("Drowning In My Own Tears") and David Brinston ("Don't Tease Me With It"), the compilation includes Gerod Rayburn's Lee "Shot" Williams-like "Night Time Lovers" and Val McKnight's pleasant "Boo Thang Man".

---Daddy B. Nice

Listen to all the tracks from Blues Mix 31: Dirty South Soul on YouTube.

Buy Blues Mix 31: Dirty South Soul at Amazon.

See Daddy B. Nice's Artist Guide to John Cummings.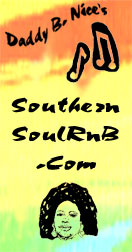 July 20, 2020: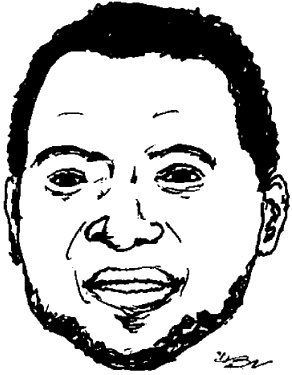 JETER JONES: Mufassa (Music Access) Five Stars ***** Can't Miss. Pure Southern Soul Heaven.

It's easy to forget, but one of the defining characteristics of southern soul music is its modesty. This goes all the way back to Johnnie Taylor and Tyrone Davis, whose hits didn't bowl anyone over technically.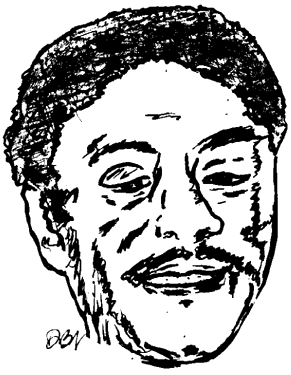 (Taylor's "Good Love" is an exception and also borderline southern soul, although nowadays, the way the music has changed, "Good Love" would be considered mainstream southern soul.)

Today's audiences are so used to show-boating, be it by the vocalist or the producer, that they often are bewildered by the casualness, the ordinariness, of southern soul. Southern soul may sound gentle, for lack of a better term. Often, a song or two doesn't do the job.

Accustomed to the hyperbole and technical wizardry of contemporary hiphop and urban R&B, strangers to southern soul expect to be "blown away" by spectacular productions and over-wrought (listen-to-me-I'm-technically-the-best) vocals. What these tentative newcomers to the genre often fail to understand is the volume---the sheer numbers---of southern soul songs, which as a totality reflect and refract off one another like a school of myriad fish in the ocean. So what the newcomer assumes are isolated instances (as they might be in the North) are actually songs throbbing with meaning from within a multitude of musical kin.

And in this southern soul perfectly mirrors the rock and roll and Motown-through-Stax, rhythm and blues classics of the sixties and early seventies (and also early rap and hiphop of the late eighties and nineties, which sampled those tunes). Take any two or three songs from today's Top 10 Southern Soul and they have more in common with a typical line-up from those earlier genres than they do with contemporary hiphop/R&B. So---for example---Little Eva's "Locomotion," The Teddy Bears' (Phil Spector's first group) "To Know Him Is To Love Him", and Puff Daddy's & Faith Evans' "I'll Be Missing You"---all from diverse genres and time frames---are the kinds of songs southern soul emulates: the "golden mean," or what your Daddy B Nice often calls "the sweet spot of southern soul".

Jeter Jones understands all this well. Like his predecessors in southern soul, he doesn't sing to draw attention to himself but to get the song across. His new album Mufassa is a smorgasbord of low-key and self-contained tunes with no other object than to fascinate and pleasure, and in this he succeeds. Great cover art, by the way---Jones in a gold-plated, chain-link, Game of Thrones-style helmet.

"Mufassa" is very like Jeter's last album, "Dhis Him," in that there's a lot of variety. That, by the way, is a by-product of Jeter's blossoming, mid-life career. He has no fear of going anywhere musically (thus the variety), even as he remains "Jeter," i.e. accessible, hook-driven and radio-friendly. And although "Dhis Him" remains the permanent showcase for "Black Horse," a song as primal as Sir Charles Jones' "It's Friday," Mufassa as a whole may actually be better.

Many of the tracks on this album are familiar to fans who've witnessed them charting over the past year in Daddy B Nice's Top 10 Singles: "Mind Playing Tricks On Me" being only the latest at #2 in June.

"Everybody should give "Mind Playing Tricks On Me" to their rap and hiphop-loving friends," said the capsule review. "It'll blow their minds while giving them an instant vision of what southern soul is."

Based on the Geto Boy's classic of the same name, this song is fascinating on a number of counts. It's very like--and to some extent an extension of--a track from Dhis Him with similar tempo, chord changes and vocal: "Ain't Gone Cheat No More."

"Mind Playing Tricks On Me" also marks the debut of a new producer on a Jeter Jones project, Chris "Bubba" Washington, although Ronald "Slack" Jefferson gets credit for most of the songs on the set. The leader of The Perfect Blend Band, Jeter's back-up band, does a magnificent job, referring back to the rap original's melodic hook but softening it with an entirely different---almost blue-grassy---acoustic arrangement.

Finally, "Mind Playing Tricks On Me" fares far better than "Candy," another cover of a vintage classic that Jeter sings with Sir Charles Jones on yet another summer-of-2020 Jones release, "The Jones Boyz: 2 Kings."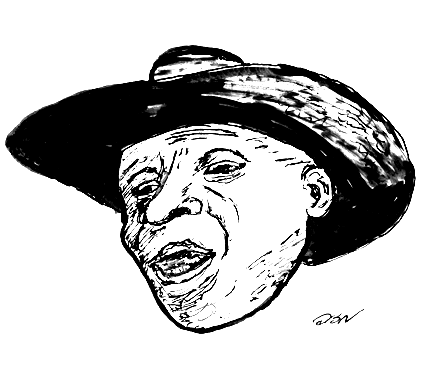 "(Can You) Back It Up," the duet with Best Male Vocalist of 2019 winner R.T. Taylor, sounds even better than it did when it charted. The track seemed a little thin then, and that went for Taylor's vocal too, unfamiliar as he was at the time. But but after listening to R.T.'s great new full-length album "The Mule Man" for a couple of months, Taylor's vocal also sounds fuller. Tasha Mac contributes.

"We Come To Party," with a just-published YouTube video, sounds like a venerable classic, its come-hither, low-key vocal and gut-bucket percussion made more irresistible encased in an album format (not to mention a great video). Jones' voice-over patter, delivered in a low whisper, adds zest. A wonderfully-realistic stream-of-consciousness takes effect.

Listen to Jeter Jones singing "We Come To Party" on YouTube.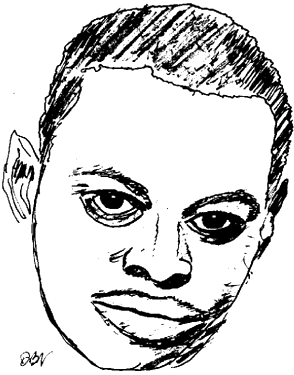 Jeter also provides scintillating reworkings of Sir Charles Jones' exceptional single "Soul Brothers Moonshine" and Itz Karma's "I Like Da Way," originally written for her by Jeter. "Soul Brothers Moonshine," in which Charles assists, is one of the finest cuts on the album. The mysterious third voice on the track is R&B Pooh, a recent Jeter Jones discovery.

And these songs only touch the surface. "Mufassa" includes three other tunes that have already charted here and gained notice across the country: ."Clockwise," with Gary Jenkins, "Package" and "Old Back Road," with Addison Jones & Chalie Boy (and also a great video) all of which sound far better than they did on their original releases months ago.

Of a handful of new, never-before-heard tracks, I recommend "You Know I Miss You," a Peter Gabriel-like ballad although I hesitate to compare it to Gabriel or "Solsbury Hill" (even though it's an accurate description) because the tune owes even more to Jeter's humble (here's that modesty again) but powerful "Country Girl," a breakthrough single from the "Trail Ride Certified" album.

--Daddy B. Nice

Buy Jeter Jones' Mufassa album (mp3 or audio) at Amazon.

Listen to all the tracks from Jeter Jones' new MUFASSA album on YouTube.

Buy Jeter Jone's new MUFASSA album at Apple.

Find Jeter Jones' charted singles in Daddy B Nice's Comprehensive Index.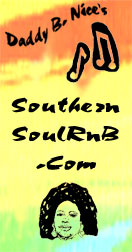 June 21, 2020: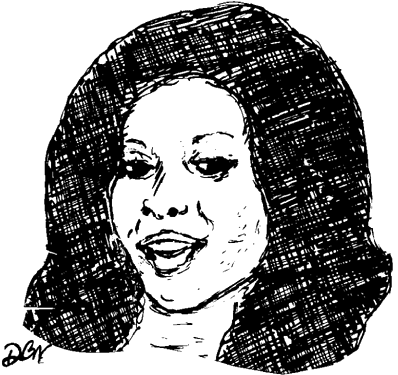 SHEBA POTTS-WRIGHT: So Damn Good (Ecko) Five Stars ***** Can't Miss. Pure Southern Soul Heaven.

I have to admit I was initially skeptical about So Damn Good, Sheba Potts-Wright's first album of new material since 2014's I CAME TO GET DOWN. Sheba released six LP's in the first decade of the new century but dropped off to only three (with one being a "greatest hits" collection) in the last decade. It was beginning to look as if Sheba had lost her edge and/or ambition, and tempting to consign her to the many has-been's left by the wayside from contemporary southern soul's break-out decade (2000-2010).

When the first single from the new album---the title cut "So Damn Good"---appeared, my response was lukewarm. The song was solid, yet it was also overly-familiar to anyone accustomed to Sheba's prior material, and I remained relatively unenthusiastic.

But when the second single---"Operate On Me"---came out, I was impressed by its commercial (for lack of a better word) simplicity and directness, a quality that had also been present to a lesser degree in "So Damn Good". Produced by Sir Charles Jones (surprise, huh!), "Operate On Me" was an eye-opener, a game-changer. The "pop" side of southern soul rather than the "bluesy" side. This song was radio-friendly in a big way.

Then I began to listen to the album as a whole. I played it at work, often in the background while carrying on business-at-hand, coming back to it in the pauses, and the first cut to grab my attention was the cover of Etta James' "I'd Rather Go Blind".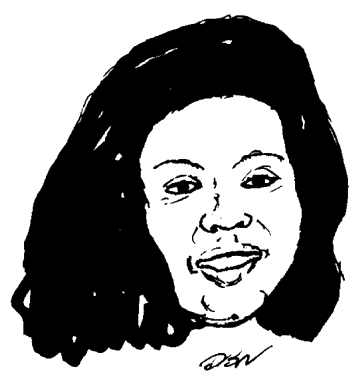 Being a straight-ahead cover track, I wasn't expecting much. Nor had I forgotten that just a couple of years back, I'd lauded Karen Wolfe's redo's of the uber-classic in "That Chick Ain't Me" and subsequently "That Bitch Ain't Me".

And yet, every time Sheba's "I'd Rather Go Blind" played, my ears perked. First, it was enjoyable in the most pure sense. Second, Sheba entirely took the song over. She sang it as casually as if she were sipping coffee at your kitchen counter. No hyperbole. Just slow-burning passion and worldly wisdom delivered by a southern soul journey-woman, a word I use in the most positive sense to describe a singer whose every syllable is infused with technique and tradition.

Then more tracks began to emerge, their hooks increasingly "hooky". "Because Of You," listed in the liner credits as "Nothing But Love," was such a song. "One Lover To Another" was another. In "One Lover To Another" as in "So Damn Good," the lyrics seemed at times to be too over-the-top in their willingness to please the male partner. But the overall effect was to make the album more bubbly and positive, more like the flirtatious and hedonistic Sheba of old.

Ultimately, I was left with this conclusion. There's a lot of music on this album, and nary a bad cut. "One Freak To Another," which ends the set, epitomizes the concept of the set: good times---one might almost say appreciative times--with the male species. And musically, it would be hard to imagine anything more enticing and tuneful. Producer John Ward has never been more masterful. The "bottoms" and "tops" of the instrumental tracks mesh perfectly and provide the perfect backdrop for Potts-Wrights' southern-sugared-lemonade vocals.

"I'm A Cougar" and the quasi-bluesy "Just Be Yourself" are the closest Sheba gets to the blues, and they're fairly upbeat besides. And in retrospect, that may be a good thing. "I Don't Give It Away," "You Did The Right Thing," "Lifetime Man"... They're all good numbers, and they all lean to the "soul" side of southern soul, like Sheba, Potts-Wright's self-titled debut. Although they may not all be hit singles, they're exceedingly listenable, and taken together they're a CD lover's dream.

Here's my take.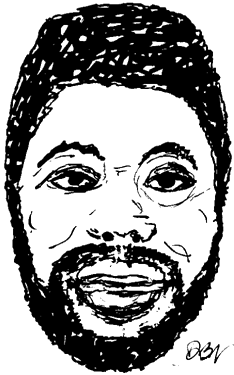 Encouraged almost immediately upon her initial success to double back and adhere to the blues tradition represented by her father, Memphis bluesman Robert "Dr. Feelgood" Potts, Sheba has published CD's more or less divided between soul and straight blues. And yet, up until now Sheba Potts-Wright has never put out an album of such acutely-honed, radio-friendly material.

And while Sheba has recorded a "Best Of" collection including such career-defining and bluesy singles as "Private Fishing Hole" and "I Can Bagg It Up," she has never been able to surpass the pop luminosity of "Slow Roll It," "Lipstick On His Pants" and "I Caught You" from Sheba, her stunning debut.

So Damn Good comes very close to replicating that album and re-establishes Potts-Wright as one of the top vocalists of her generation.

--Daddy B. Nice

Buy Sheba Potts-Wright's new SO DAMN GOOD album at Amazon.

Read more about Sheba in Daddy B. Nice's Artist Guide to Sheba Potts-Wright.

June 1, 2020: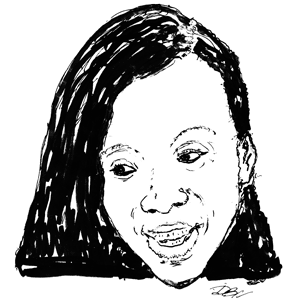 DEE DEE SIMON: Ahh Hell Queen Dee (Dream, Babyboy Publishing, Charlene Music Publishing)
Three Stars *** Solid. The artist's fans will enjoy.

As southern soul music grows in popularity, more aspiring R&B artists are casting inquisitive glances at the sub-genre and thinking about the possibilities. Right now southern soul has the insider buzz of early Motown. After all, it is a "smaller pond" than mainstream R&B in which to become a "big fish".

If that sounds cynical, it's not meant to be. Disappointment is more appropriate. Attracting performers who might otherwise be making it (or trying to make it) on the urban and hiphop circuits is a boon in talent for southern soul music, but there's a down side. We now have to worry about losing those artists.

Of course, when you talk about artists crossing from previous genres, the majority of southern soul artists who leave go back to gospel, like Al Green and Peggy Scott-Adams. But now we're beginning to see young people crossover from urban/hiphop to southern soul and vice versa.

Dee Dee Simon's "Walk That Dog" (#6 February 2019) and "Big Gun" (#9 September 2019) both charted here and might have been ranked higher, were it not for their very facility and ease of technique raising a red flag. Would the five-octave, already-much-decorated Simon get stuck in that revolving "crossover" door?

Dee Dee Simon made an impression with southern soul fans not only for her vocal agility, but with the great voice-overs in "Big Gun" and "Walk That Dog" ("I don't want no dog/ That's been in every yard/ You know what I'm sayin'?") She seemed instantly comfortable in the genre's patois. In heft, clarity and directness, Simon was reminiscent of a young Sheba Potts-Wright; in her smooth delivery, Sweet Angel.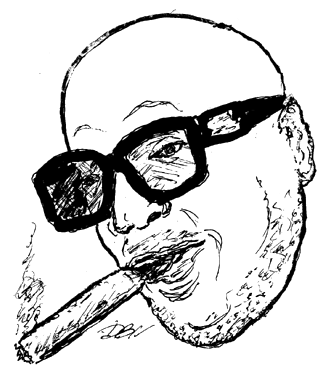 But right now I'd rate the chances of Dee Dee Simon staying with southern soul slim. Her most recent singles are solid urban-smooth. Dee Dee is a musical friend of 2 Buck Chuck, who gained favorable review here a couple of years ago, during which time he reverted to an urban format in a subsequent release. The review was a cautionary one, praising his "2 Buck Chuck" debut EP and urging him to stick with the southern soul. Sadly, he hasn't released any southern soul since.

Dee Dee's new single, "Halfway," is definitely and definitively not southern soul. It's not on Dee Dee's new album, Ahh Hell Queen Dee, and that's good because the contrast in styles is stark. But what will surprise avid southern soul fans about this album is the mingling of two styles--southern soul and urban/electronic/funk--that beget distinctly opposing audiences. If you want melody, story and heart, you go to southern soul. If you want technically-impressive vocals and state-of-the-art instrumental tracks, you go to mainstream R&B. The two don't mix: they're like oil and water.

However, Dee Dee Simon has another song, "Da Fire," that straddles both styles and just missed coming in with a number-one bullet on the southern soul charts earlier this year:


************

Daddy B. Nice's Top 10 "BREAKING" Southern Soul Singles For. . .

-------FEBRUARY 2020-------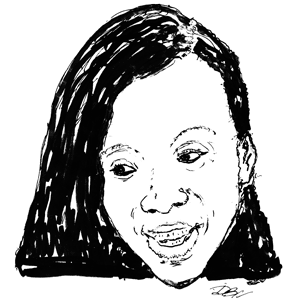 2. "Da Fire"-----Dee Dee Simon

The multi-talented Bay area diva strikes gold with an Isley-inspired tune instructing her enamored to "Put your wood in my fire/ 'Cause, baby, my flame is running low."

Listen to Dee Dee Simon singing "Da Fire" on YouTube.

*************

In April of this year Arthur Young was awarded a 4-star review for his four-song "Funky Forty" debut EP, and that was largely on the basis of only two tremendously popular songs, "Funky Forty" and "Stroking". If Dee Dee Simon had released a similarly scaled-down EP, including "Big Gun," "Walk That Dog," "Upgrade" and the extraordinary "Da Fire" instead of the album she did put out, the ten-song CD Ahh Hell Queen Dee, she would have garnered a 4-star-- perhaps even a 5-star rating.

What ruins Simon's much-hyped and long-awaited CD--for southern soul fans, at least--is the inclusion of incompatible material. I was actually doubly disappointed: first, because there are no new southern soul tunes of note (with one exception to be discussed later); and second, because I was under the impression Ahh Hell Queen Dee would be a southern soul debut. The tunes I already knew as successful southern soul singles are there, intact, but what I expected to be a bagful of new southern soul singles turns out to be something quite different.

Personally, your Daddy B. Nice would like to prescribe Dee Dee Simon a daily afternoon dose of southern soul radio. But here I'm betraying my annoyance with trying to play the CD as a whole, the same irritation I presume is experienced by the die-hard, urban-funk fan who doesn't want to hear any southern soul. The point is, it would have been far better for Dee Dee to present her southern soul songs in a generous EP and throw everything else out. (Or if that's a little harsh. Package for a different audience?)

"Dee Dee Slide" samples an early--almost Sugarhill-early--era rap. It's Afrika Bambaataa-percussive. It doesn't work as southern soul, and it's no fun to listen to, unless you're into history. "I Can't Leave Him Alone" is terrible. Who needs to live 80's and 90's funk over again? It's like Dee Dee has lifted her backing band out of a time capsule.

"Put It On Him" is the one new song that might qualify as a southern soul single. Dee Dee can sing southern soul when she puts her mind to it. Both the foreground and background vocal tracks are excellent. Like the other "greats" (chops-wise) before her, she's restrained (think Bobby Blue Bland), leaving her technique and power implied. And not to forget: the light zydeco button accordion is an endearing touch.

But then, back to the common-denominator funk with "Slow Motion". Again, the listener is yanked into another musical genre--with a backing band so vintage it's wrapped in vacuum-seal. "Shake That Derrier" is more of the same, a smooth-jazzy, percussive arrangement and a slick, urban vocal. Funk inspiration doesn't have to come this freeze-dried.

For a look at a tune that qualifies as southern soul because it is doing something original with "funk," check out Chrissy Luvz's new jam, "I Sing Da Blues". Of course, an even more well-known example of funk transformed into southern soul, (and one composed by a legendary southern soul songwriter, Floyd Hamberlin), is Nellie "Tiger" Travis's "Mr. Sexy Man". It can be done.

But in the end, to cross-over and back-and-forth with urban/smooth and urban/funk betrays an underlying disrespect for southern soul music. Like, what? You can't get a whole album of southern soul together? With her formidable talents, Dee Dee Simon could easily do just about any southern soul LP project imaginable. The only new song on Ahh Hell Queen Dee that truly qualifies as southern soul, "Put It On Him," more than proves that.

--Daddy B. Nice

Buy Dee Dee Simon's new southern soul debut album AHH HELL QUEEN DEE at Payhip.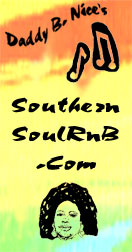 May 16, 2020: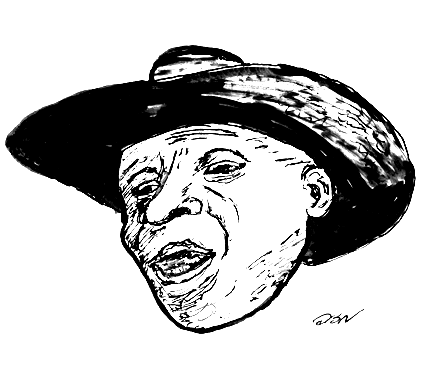 R.T. Taylor: The Mule Man (Jones Boys Ent.). Four Stars **** Distinguished Debut By A New Southern Soul Artist.

Top Ten Singles December 2019
The Top 25 Southern Soul Songs of 2019 (#8)
2019 Best Debut Nominee
Best Male Vocalist 2019: R.T. Taylor for "It's A Mule"

These are the entries for R.T. Taylor in Daddy B. Nice's Comprehensive Index. They were all made since December of 2019, only a few short months ago, based on music from Slack's My Music My Friends: Southern Soul Compilation.



Daddy B. Nice had raided this bounteous sampler for hit single after hit single in the course of 2019, including tunes by Jeter Jones, Crystal Thomas, Summer Wolfe, P2K DaDiddy, Tha Don and a bevy of exciting newcomers, among them Luziana Wil, Volton Wright, DJ Wildman Tim, Malcom Allen, and Slack (Ronald Jefferson) himself.

And yet, it wasn't until December 2019, after months of playing the CD over and over, that a "dark horse" charted on Daddy B. Nice's Top 10 Singles. His name was R.T. Taylor--as Bob Dylan once so aptly said, a "complete unknown". The song: "It's A Mule".


*********
2. "It's A Mule"-----R.T. Taylor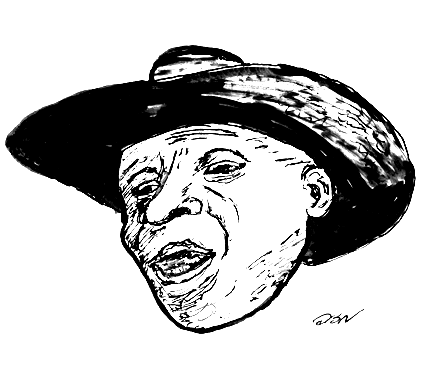 Obscure, from an overlooked album, and from an obscure artist (whose name--even if he was famous--would be hard to remember), this song reminds me of--and makes me feel as good as--the original "Mississippi Boy," which was just as obscure once upon a time. Like "Mississippi Boy," "It's A Mule" doesn't sound like much at first, but stay with it and you'll realize it runs on 100% heart. Slack on the track! Read Daddy B. Nice's five-star review.

Listen to R.T. Taylor singing "It's A Mule" on YouTube.

*********


Shortly after the December SouthernSoul charting, Jeter Jones, the indefatigable southern soul artist/impresario, published a new video of "It's A Mule," giving R.T. Taylor a face.

Listen to R.T. Taylor singing "It's A Mule" on YouTube.

Taylor was just as you might have imagined, unassuming, middle-aged-to-older, almost Bishop Bullwinkle-like, but tough-looking and virile, like he'd worked outdoors all his life. (On his Facebook page there are videos of R.T. performing in local venues in street clothes--cowboy hat and boots, jeans and down vest--which seems just about right.) And the juxtaposition of the weather-beaten singer and the astonishingly beautiful young girl in the video (who might have been his grandchild) only reinforced the bizarre chance that such a seasoned and rough-hewn artist would ever see the light of day.

But the voice! Something about the vocal (and certainly the material was part of it) brought out a grit, a soulfulness, a deep, yearning angst that once heard became unforgettable. A new tune by Taylor, "Do You Wanna Party," charted at #3 in March of 2020. Written by Jeter Jones (who also guested on vocals), "Do You Wanna Party" featured R.T. on a brisker, mid-tempo vehicle, but once again stressed the vocalist's ability to convey sensitivity--fragility, tenderness--along with hickory-hard, life experience.

Now comes the debut album from this unlikely senior vocalist. The Mule Man features compositions by Rodney Wayne Taylor (R.T.) with help here and there from Jeter and Gary Jones, Vernon Washington and DJ Wildman Tim. The production is by Ronald "Slack" Jefferson, again with input from Taylor. With the exceptions of the mid-tempo, Jones Boyz-penned "Do You Wanna Party" and "Back It Up" (done in two versions, one with Jeter Jones and the other with Tasha Mack and Jeter Jones), the album is mostly a compendium of ballads in Taylor's inimitable style in which romantic emotions and traditions mingle with details rooted in southern soul's gritty realism. "Country Woman" knows how to cook R.T.'s food. "She goes in the kitchen with her gown on," R.T. sings. "She goes in the kitchen with no drawers on."

In "Southern Soul (We Love You JW)" R.T. sings, "We're having a party..." Then, a long pause..."At southern soul," as if southern soul were a place name, leaving the what or where of his "southern soul" a mystery. With a gorgeously fleshed-out instrumental track by Slack and multi-tracked background chorus by Taylor, the kindred ballad "Rock With You" explores the same, romantic yet meditative mystique.

R.T. says that he wrote "Please Talk To Me" seven years ago, and the collection as a whole reinforces the old truism that accompanies strong debuts. Pent-up and unreleased material, in this case made more powerful by the artist's age, brings a head wind of originality, as in yet another slow jam, "Waitin' On You". And in "In It To Win It," a collaboration with DJ Wildman Tim, producer Slack replicates the rhythm track to Tim's "Funky Blues," one of the most irresistible tracks from Slack's MY MUSIC, MY FRIENDS, to raise the tempo before the set's close with a remix of "Back It Up" with Tasha Mac and Jeter Jones.

As for "It's A Mule," placed fortuitously at the start of the set so you can get your "mule-man" fix instantly, it will take its place as one of southern soul's classics. Compared with urban R&B or contemporary hiphop, it's modest and subtle, as are almost all of southern soul's great songs. But it's deep. It'll take you as deep as you want to go--or are in the mood for.

--Daddy B. Nice

Listen to all the tracks from R.T. Taylor's THE MULE MAN album on YouTube.

Buy R.T. Taylor's debut album THE MULE MAN at RT Entertainment.

See Daddy B. Nice's "New Album Alert" for track list.