June 21, 2020: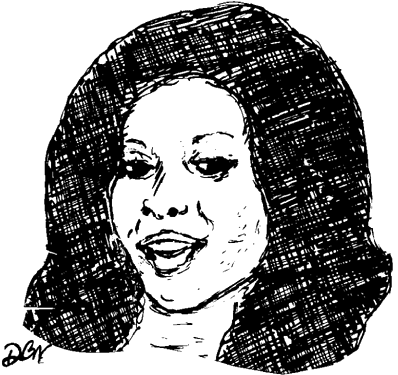 SHEBA POTTS-WRIGHT: So Damn Good (Ecko) Five Stars ***** Can't Miss. Pure Southern Soul Heaven.
I have to admit I was initially skeptical about So Damn Good, Sheba Potts-Wright's first album of new material since 2014's I CAME TO GET DOWN. Sheba released six LP's in the first decade of the new century but dropped off to only three (with one being a "greatest hits" collection) in the last decade. It was beginning to look as if Sheba had lost her edge and/or ambition, and tempting to consign her to the many has-been's left by the wayside from contemporary southern soul's break-out decade (2000-2010).

When the first single from the new album---the title cut "So Damn Good"---appeared, my response was lukewarm. The song was solid, yet it was also overly-familiar to anyone accustomed to Sheba's prior material, and I remained relatively unenthusiastic.

But when the second single---"Operate On Me"---came out, I was impressed by its commercial (for lack of a better word) simplicity and directness, a quality that had also been present to a lesser degree in "So Damn Good". Produced by Sir Charles Jones (surprise, huh!), "Operate On Me" was an eye-opener, a game-changer. The "pop" side of southern soul rather than the "bluesy" side. This song was radio-friendly in a big way.

Then I began to listen to the album as a whole. I played it at work, often in the background while carrying on business-at-hand, coming back to it in the pauses, and the first cut to grab my attention was the cover of Etta James' "I'd Rather Go Blind".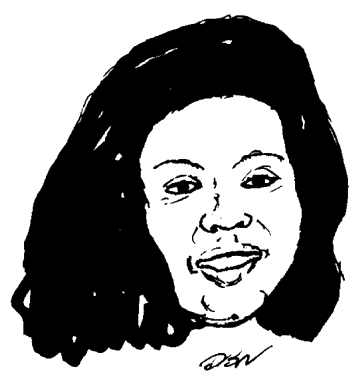 Being a straight-ahead cover track, I wasn't expecting much. Nor had I forgotten that just a couple of years back, I'd lauded Karen Wolfe's redo's of the uber-classic in "That Chick Ain't Me" and subsequently "That Bitch Ain't Me".

And yet, every time Sheba's "I'd Rather Go Blind" played, my ears perked. First, it was enjoyable in the most pure sense. Second, Sheba entirely took the song over. She sang it as casually as if she were sipping coffee at your kitchen counter. No hyperbole. Just slow-burning passion and worldly wisdom delivered by a southern soul journey-woman, a word I use in the most positive sense to describe a singer whose every syllable is infused with technique and tradition.

Then more tracks began to emerge, their hooks increasingly "hooky". "Because Of You," listed in the liner credits as "Nothing But Love," was such a song. "One Lover To Another" was another. In "One Lover To Another" as in "So Damn Good," the lyrics seemed at times to be too over-the-top in their willingness to please the male partner. But the overall effect was to make the album more bubbly and positive, more like the flirtatious and hedonistic Sheba of old.

Ultimately, I was left with this conclusion. There's a lot of music on this album, and nary a bad cut. "One Freak To Another," which ends the set, epitomizes the concept of the set: good times---one might almost say appreciative times--with the male species. And musically, it would be hard to imagine anything more enticing and tuneful. Producer John Ward has never been more masterful. The "bottoms" and "tops" of the instrumental tracks mesh perfectly and provide the perfect backdrop for Potts-Wrights' southern-sugared-lemonade vocals.

"I'm A Cougar" and the quasi-bluesy "Just Be Yourself" are the closest Sheba gets to the blues, and they're fairly upbeat besides. And in retrospect, that may be a good thing. "I Don't Give It Away," "You Did The Right Thing," "Lifetime Man"... They're all good numbers, and they all lean to the "soul" side of southern soul, like Sheba, Potts-Wright's self-titled debut. Although they may not all be hit singles, they're exceedingly listenable, and taken together they're a CD lover's dream.

Here's my take.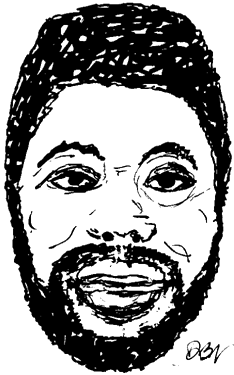 Encouraged almost immediately upon her initial success to double back and adhere to the blues tradition represented by her father, Memphis bluesman Robert "Dr. Feelgood" Potts, Sheba has published CD's more or less divided between soul and straight blues. And yet, up until now Sheba Potts-Wright has never put out an album of such acutely-honed, radio-friendly material.

And while Sheba has recorded a "Best Of" collection including such career-defining and bluesy singles as "Private Fishing Hole" and "I Can Bagg It Up," she has never been able to surpass the pop luminosity of "Slow Roll It," "Lipstick On His Pants" and "I Caught You" from Sheba, her stunning debut.

So Damn Good comes very close to replicating that album and re-establishes Potts-Wright as one of the top vocalists of her generation.

--Daddy B. Nice

Buy Sheba Potts-Wright's new SO DAMN GOOD album at Amazon.

Read more about Sheba in Daddy B. Nice's Artist Guide to Sheba Potts-Wright.



Send CD's to Daddy B. Nice, P. O. Box 19574, Boulder, Colorado, 80308 or e-mail to daddybnice@southernsoulrnb.com to be eligible for review on this page.

***********





***********

June 1, 2020:
DEE DEE SIMON: Ahh Hell Queen Dee (Dream, Babyboy Publishing, Charlene Music Publishing)
Three Stars *** Solid. The artist's fans will enjoy.
As southern soul music grows in popularity, more aspiring R&B artists are casting inquisitive glances at the sub-genre and thinking about the possibilities. Right now southern soul has the insider buzz of early Motown. After all, it is a "smaller pond" than mainstream R&B in which to become a "big fish".

If that sounds cynical, it's not meant to be. Disappointment is more appropriate. Attracting performers who might otherwise be making it (or trying to make it) on the urban and hiphop circuits is a boon in talent for southern soul music, but there's a down side. We now have to worry about losing those artists.

Of course, when you talk about artists crossing from previous genres, the majority of southern soul artists who leave go back to gospel, like Al Green and Peggy Scott-Adams. But now we're beginning to see young people crossover from urban/hiphop to southern soul and vice versa.

Dee Dee Simon's "Walk That Dog" (#6 February 2019) and "Big Gun" (#9 September 2019) both charted here and might have been ranked higher, were it not for their very facility and ease of technique raising a red flag. Would the five-octave, already-much-decorated Simon get stuck in that revolving "crossover" door?

Dee Dee Simon made an impression with southern soul fans not only for her vocal agility, but with the great voice-overs in "Big Gun" and "Walk That Dog" ("I don't want no dog/ That's been in every yard/ You know what I'm sayin'?") She seemed instantly comfortable in the genre's patois. In heft, clarity and directness, Simon was reminiscent of a young Sheba Potts-Wright; in her smooth delivery, Sweet Angel.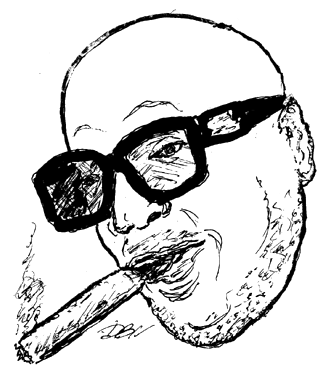 But right now I'd rate the chances of Dee Dee Simon staying with southern soul slim. Her most recent singles are solid urban-smooth. Dee Dee is a musical friend of 2 Buck Chuck, who gained favorable review here a couple of years ago, during which time he reverted to an urban format in a subsequent release. The review was a cautionary one, praising his "2 Buck Chuck" debut EP and urging him to stick with the southern soul. Sadly, he hasn't released any southern soul since.

Dee Dee's new single, "Halfway," is definitely and definitively not southern soul. It's not on Dee Dee's new album, Ahh Hell Queen Dee, and that's good because the contrast in styles is stark. But what will surprise avid southern soul fans about this album is the mingling of two styles--southern soul and urban/electronic/funk--that beget distinctly opposing audiences. If you want melody, story and heart, you go to southern soul. If you want technically-impressive vocals and state-of-the-art instrumental tracks, you go to mainstream R&B. The two don't mix: they're like oil and water.

However, Dee Dee Simon has another song, "Da Fire," that straddles both styles and just missed coming in with a number-one bullet on the southern soul charts earlier this year:


************

Daddy B. Nice's Top 10 "BREAKING" Southern Soul Singles For. . .

-------FEBRUARY 2020-------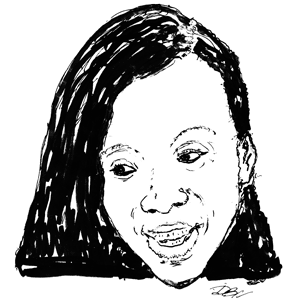 2. "Da Fire"-----Dee Dee Simon

The multi-talented Bay area diva strikes gold with an Isley-inspired tune instructing her enamored to "Put your wood in my fire/ 'Cause, baby, my flame is running low."

Listen to Dee Dee Simon singing "Da Fire" on YouTube.

*************

In April of this year Arthur Young was awarded a 4-star review for his four-song "Funky Forty" debut EP, and that was largely on the basis of only two tremendously popular songs, "Funky Forty" and "Stroking". If Dee Dee Simon had released a similarly scaled-down EP, including "Big Gun," "Walk That Dog," "Upgrade" and the extraordinary "Da Fire" instead of the album she did put out, the ten-song CD Ahh Hell Queen Dee, she would have garnered a 4-star-- perhaps even a 5-star rating.

What ruins Simon's much-hyped and long-awaited CD--for southern soul fans, at least--is the inclusion of incompatible material. I was actually doubly disappointed: first, because there are no new southern soul tunes of note (with one exception to be discussed later); and second, because I was under the impression Ahh Hell Queen Dee would be a southern soul debut. The tunes I already knew as successful southern soul singles are there, intact, but what I expected to be a bagful of new southern soul singles turns out to be something quite different.

Personally, your Daddy B. Nice would like to prescribe Dee Dee Simon a daily afternoon dose of southern soul radio. But here I'm betraying my annoyance with trying to play the CD as a whole, the same irritation I presume is experienced by the die-hard, urban-funk fan who doesn't want to hear any southern soul. The point is, it would have been far better for Dee Dee to present her southern soul songs in a generous EP and throw everything else out. (Or if that's a little harsh. Package for a different audience?)

"Dee Dee Slide" samples an early--almost Sugarhill-early--era rap. It's Afrika Bambaataa-percussive. It doesn't work as southern soul, and it's no fun to listen to, unless you're into history. "I Can't Leave Him Alone" is terrible. Who needs to live 80's and 90's funk over again? It's like Dee Dee has lifted her backing band out of a time capsule.

"Put It On Him" is the one new song that might qualify as a southern soul single. Dee Dee can sing southern soul when she puts her mind to it. Both the foreground and background vocal tracks are excellent. Like the other "greats" (chops-wise) before her, she's restrained (think Bobby Blue Bland), leaving her technique and power implied. And not to forget: the light zydeco button accordion is an endearing touch.

But then, back to the common-denominator funk with "Slow Motion". Again, the listener is yanked into another musical genre--with a backing band so vintage it's wrapped in vacuum-seal. "Shake That Derrier" is more of the same, a smooth-jazzy, percussive arrangement and a slick, urban vocal. Funk inspiration doesn't have to come this freeze-dried.

For a look at a tune that qualifies as southern soul because it is doing something original with "funk," check out Chrissy Luvz's new jam, "I Sing Da Blues". Of course, an even more well-known example of funk transformed into southern soul, (and one composed by a legendary southern soul songwriter, Floyd Hamberlin), is Nellie "Tiger" Travis's "Mr. Sexy Man". It can be done.

But in the end, to cross-over and back-and-forth with urban/smooth and urban/funk betrays an underlying disrespect for southern soul music. Like, what? You can't get a whole album of southern soul together? With her formidable talents, Dee Dee Simon could easily do just about any southern soul LP project imaginable. The only new song on Ahh Hell Queen Dee that truly qualifies as southern soul, "Put It On Him," more than proves that.

--Daddy B. Nice

Buy Dee Dee Simon's new southern soul debut album AHH HELL QUEEN DEE at Payhip.

*****************


Send CD's to Daddy B. Nice, P. O. Box 19574, Boulder, Colorado, 80308 or e-mail to daddybnice@southernsoulrnb.com to be eligible for review on this page.
*****************





May 16, 2020: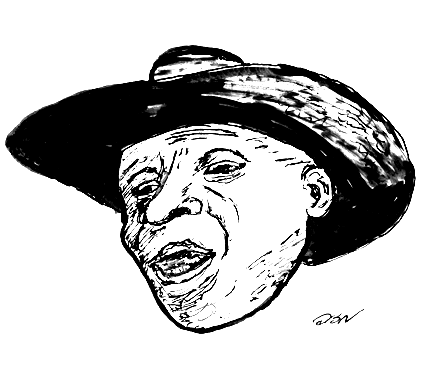 R.T. Taylor: The Mule Man (Jones Boys Ent.). Four Stars **** Distinguished Debut By A New Southern Soul Artist.
Top Ten Singles December 2019
The Top 25 Southern Soul Songs of 2019 (#8)
2019 Best Debut Nominee
Best Male Vocalist 2019: R.T. Taylor for "It's A Mule"

These are the entries for R.T. Taylor in Daddy B. Nice's Comprehensive Index. They were all made since December of 2019, only a few short months ago, based on music from Slack's My Music My Friends: Southern Soul Compilation.



Daddy B. Nice had raided this bounteous sampler for hit single after hit single in the course of 2019, including tunes by Jeter Jones, Crystal Thomas, Summer Wolfe, P2K DaDiddy, Tha Don and a bevy of exciting newcomers, among them Luziana Wil, Volton Wright, DJ Wildman Tim, Malcom Allen, and Slack (Ronald Jefferson) himself.

And yet, it wasn't until December 2019, after months of playing the CD over and over, that a "dark horse" charted on Daddy B. Nice's Top 10 Singles. His name was R.T. Taylor--as Bob Dylan once so aptly said, a "complete unknown". The song: "It's A Mule".


*********
2. "It's A Mule"-----R.T. Taylor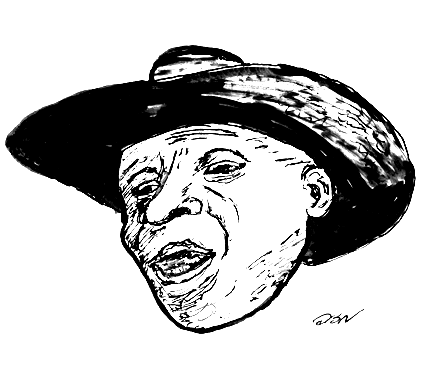 Obscure, from an overlooked album, and from an obscure artist (whose name--even if he was famous--would be hard to remember), this song reminds me of--and makes me feel as good as--the original "Mississippi Boy," which was just as obscure once upon a time. Like "Mississippi Boy," "It's A Mule" doesn't sound like much at first, but stay with it and you'll realize it runs on 100% heart. Slack on the track! Read Daddy B. Nice's five-star review.

Listen to R.T. Taylor singing "It's A Mule" on YouTube.

*********


Shortly after the December SouthernSoul charting, Jeter Jones, the indefatigable southern soul artist/impresario, published a new video of "It's A Mule," giving R.T. Taylor a face.

Listen to R.T. Taylor singing "It's A Mule" on YouTube.

Taylor was just as you might have imagined, unassuming, middle-aged-to-older, almost Bishop Bullwinkle-like, but tough-looking and virile, like he'd worked outdoors all his life. (On his Facebook page there are videos of R.T. performing in local venues in street clothes--cowboy hat and boots, jeans and down vest--which seems just about right.) And the juxtaposition of the weather-beaten singer and the astonishingly beautiful young girl in the video (who might have been his grandchild) only reinforced the bizarre chance that such a seasoned and rough-hewn artist would ever see the light of day.

But the voice! Something about the vocal (and certainly the material was part of it) brought out a grit, a soulfulness, a deep, yearning angst that once heard became unforgettable. A new tune by Taylor, "Do You Wanna Party," charted at #3 in March of 2020. Written by Jeter Jones (who also guested on vocals), "Do You Wanna Party" featured R.T. on a brisker, mid-tempo vehicle, but once again stressed the vocalist's ability to convey sensitivity--fragility, tenderness--along with hickory-hard, life experience.

Now comes the debut album from this unlikely senior vocalist. The Mule Man features compositions by Rodney Wayne Taylor (R.T.) with help here and there from Jeter and Gary Jones, Vernon Washington and DJ Wildman Tim. The production is by Ronald "Slack" Jefferson, again with input from Taylor. With the exceptions of the mid-tempo, Jones Boyz-penned "Do You Wanna Party" and "Back It Up" (done in two versions, one with Jeter Jones and the other with Tasha Mack and Jeter Jones), the album is mostly a compendium of ballads in Taylor's inimitable style in which romantic emotions and traditions mingle with details rooted in southern soul's gritty realism. "Country Woman" knows how to cook R.T.'s food. "She goes in the kitchen with her gown on," R.T. sings. "She goes in the kitchen with no drawers on."

In "Southern Soul (We Love You JW)" R.T. sings, "We're having a party..." Then, a long pause..."At southern soul," as if southern soul were a place name, leaving the what or where of his "southern soul" a mystery. With a gorgeously fleshed-out instrumental track by Slack and multi-tracked background chorus by Taylor, the kindred ballad "Rock With You" explores the same, romantic yet meditative mystique.

R.T. says that he wrote "Please Talk To Me" seven years ago, and the collection as a whole reinforces the old truism that accompanies strong debuts. Pent-up and unreleased material, in this case made more powerful by the artist's age, brings a head wind of originality, as in yet another slow jam, "Waitin' On You". And in "In It To Win It," a collaboration with DJ Wildman Tim, producer Slack replicates the rhythm track to Tim's "Funky Blues," one of the most irresistible tracks from Slack's MY MUSIC, MY FRIENDS, to raise the tempo before the set's close with a remix of "Back It Up" with Tasha Mac and Jeter Jones.

As for "It's A Mule," placed fortuitously at the start of the set so you can get your "mule-man" fix instantly, it will take its place as one of southern soul's classics. Compared with urban R&B or contemporary hiphop, it's modest and subtle, as are almost all of southern soul's great songs. But it's deep. It'll take you as deep as you want to go--or are in the mood for.

--Daddy B. Nice

Listen to all the tracks from R.T. Taylor's THE MULE MAN album on YouTube.

Buy R.T. Taylor's debut album THE MULE MAN at RT Entertainment.

See Daddy B. Nice's "New Album Alert" for track list.




************


Send product to:
SouthernSoulRnB.com
P.O. Box 19574
Boulder, Colorado 80308
Or e-Mail:
daddybnice@southernsoulrnb.com
*************
May 1, 2020:
VARIOUS ARTISTS: Unkle Phunk's Juke Joint, Vol. 1 (Full Of Soul Music/House Of Phunk Music, LLC) Five Stars ***** Can't Miss. Pure Southern Soul Heaven.
The last time I encountered an "uncle" who spelled his name "unkle" was Unkle Eddie. In 2009 Eddie had a novelty hit along the Gulf Coast called I'm Gone Tell Momma" featuring a precocious, borderline-cruel, little girl named Crystal Dylite who amused herself by getting Unkle Eddie into hot water with his long-suffering wife. Of course, Eddie had it coming.

Five years earlier, his single "Black Magic Woman" was the most-requested song on the now-defunct, Pensacola-based, Southern Soul website named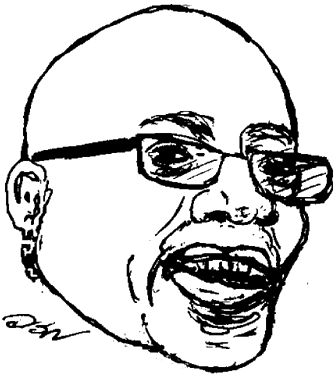 Chitlin' Circuit for what seemed the better part of two years (2004-2005) and became so popular along that stretch of the Gulf Coast that it was played as a Mardi Gras song. Unkle Eddie's songs were raucous, raggedy-assed and funny in a way we don't see often nowadays.

Enter Unkle Phunk in 2020. His collection of various artists, Unkle Phunk's Juke Joint Vol.1, is a welcome return to that kind of loosey-goosey entertainment. Featuring both vintage artists like Stephanie McDee and Vickie Baker and newly-minted entertainers like Jennifer Watts and Crystal Clark, Unkle Phunk's Juke Joint just happens to be the best southern soul sampler since Slack's "My Music, My Friends," awarded the Best Southern Soul Album of 2019.

While Unkle Phunk's Juke Joint can't boast the firepower (no Jeter Jones, P2K, Summer Wolfe or Crystal Thomas) nor length (fourteen cuts for Unkle Phunk, nineteen for Slack) of My Music, My Friends, this new collection comes close.

Both samplers have flaws, and Unkle Phunk's may be worse. Like Highway Heavy, Phunk is marinated in hiphop, and like Heavy and Slack and many other producers, his own solo-artist efforts are the weakest selections of the set. However, Juke Joint's defects are mainly abortive hiphop/crossover experiments.

The cover art proclaims this is "Southern Soul Hip Hop At Its Finest," but I would advise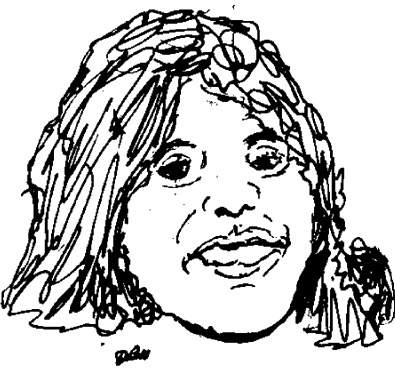 otherwise wary fans that with a couple of exceptions, this album is thoroughly rooted in southern soul--the first indicator being that pair of "vintage" ladies mentioned above, Stephanie McDee and Vickie Baker, both charter members of Daddy B Nice's Original Top 100 Southern Soul Artists.

Stephanie McDee's "My Monkey's Still Talkin'" reworks Stephanie's first hit single and signature song, "Monkey Talk". She's in remarkably feisty form. "Not only can I make it snap, crackle and pop," McDee sneers. "I can make it speak in five different languages." Modeled on Nellie "Tiger" Travis' "Mr. Sexy Man" video, with Stephanie and her ladies dressed up like debutantes, holding court in a limo, the music video is the most enjoyable of Steph's career.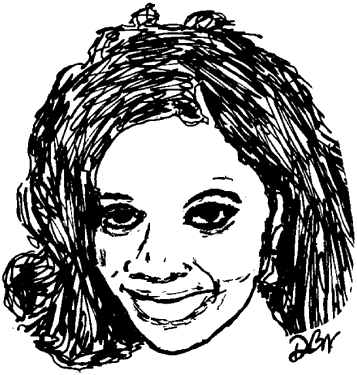 Vickie Baker's outing, "Talk In Your Sleep", is a revelation, a hit from the first time you hear it. With the usual genre modifications, this tune could make it on the Country charts. Impeccably produced, and in a traditional R&B style so different from the rest of the songs that I at first suspected the producer to be Mike Darden, it's hard to believe it's not a cover of a standard by someone like the Pointer Sisters. Of course, it's not "country" in Vickie's telling. It's black as night, with the swirling organ background punctuated with brass-section flourishes and the soulfulness delivered in blistering beginning and concluding voice-overs.

And...as it turns out...Unkle Phunk (aka Earl Williams) informed your Daddy B Nice that he DID produce the track. Unkle Phunk can do it all.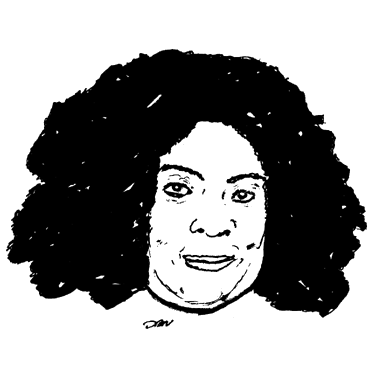 I haven't even gotten to the track that drew me to Unkle Phunk's Juke Joint in the first place. That would be "Nukie Pie" by Carolyn Staten. For those trying to place Carolyn Staten, I refer you to "Mr. Ain't Gone Do Right," perhaps her most well-known tune, produced by the aforementioned Mike Darden. It graces Ladies Night, Staten's 2018 release, which garnered a five-star review from your Daddy B Nice. The album also contains the one-of-a-kind single that jump-started Carolyn's career: "Thump Mr. DJ".

"Nukie Pie" raids the suddenly "in" riff from the 80's New Wave band Laid Back's "White Horse," a jam your Daddy B Nice used to dance to in NYC clubs like Studio 54, Area and Limelight. Now, a generation later, here it is in southern soul--how cool is that?--and Carolyn Staten, the most under-rated female singer in southern soul music, absolutely "mugs" it, obliterating any memory of the original. Jennifer Watts grafts her vocal onto Staten's tour de force, making it even more powerful, and Unkle Phunk mixes their combined chorus to perfection. The three words, "My, My, My..." never sounded so good.

Listen and watch Carolyn Staten & friends singing "Nukie Pie" on YouTube.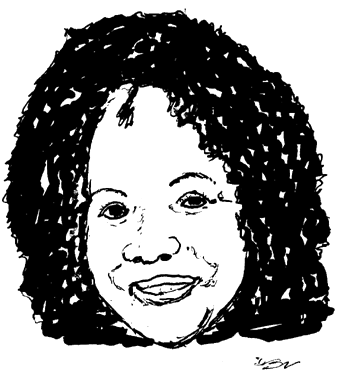 Next up on the list of enticements is Jennifer Watt's "Kiss Me Where You Miss Me," a take-off on the legendary Tyrone Davis's "Kiss You (Where I Miss You)". Everything Jennifer Watts does turns pretty-close-to-gold, and her vocal--simple, straightforward and dripping with sexual longing--gives the classic a rock and roll ambience that could attract a whole new audience. The signature guitar lick is the best of any version of the song I've ever heard, including the original.

If Unkle Phunk's Juke Joint appears female-centric, I suppose it is--at least the most successful tracks. The most effective songs by the male gender belong to Luster Baker, aka Mr. Juicy. Luster is probably weary of being referred to as Vickie Baker's little brother, but here at SouthernSoulRnB we keep the historical record up-front and center. Vickie, by the way, calls Luster the "musical genius" of the family.

Luster appears on the buoyant "Southern Soul Train," with an enthralling video that perfectly matches the tune's charm. "That's My Boo (Remix)" is a redo of Luster's much more effective original, "That's My Boo," whose YouTube video has close to a quarter-million views, an astounding number for a little-known recording artist.

Other men appearing on the sampler include Rodney Gant ("That Nookie"), Phunk Dawg ("Jones On") and master-of-ceremonies Unkle Phunk with two offerings. Among the female artists not already mentioned are new artist Jinda Harris (aka Lady Songbird), Crystal Clark (raw but robust on her debut "I Don't Want Your Man") and Mz. Barbie Dolle, who appears with Jennifer Watts on "Ride That Pony" and whose "Hey Puddy Puddy" is indubitably the most hiphoppy selection of the set.

I don't want to burden Unkle Phunk's Juke Joint with too much hype nor suggest it will be as successful as Ronald Jefferson's "Slack Traxx" opus from last year--it's too much fun and too modest for all that. Still, it deserves recognition for being the most entertaining southern soul compilation to come out yet this year, and that's great news for southern soul fans starved for new sounds.

--Daddy B. Nice

Buy Unkle Phunk's Juke Joint, Vol. 1 at Amazon.

Listen to all the tracks from Unkle Phunk's Juke Joint Vol. 1 on YouTube.



************


Send product to:
SouthernSoulRnB.com
P.O. Box 19574
Boulder, Colorado 80308
Or e-Mail:
daddybnice@southernsoulrnb.com
*************
April 4, 2020:
Arthur Young: Funky Forty EP (Vigor Music). Four Stars **** Distinguished Debut By A New Southern Soul Artist.
Arthur Young has a no-frills video posted on his Facebook page--just him casually singing a song. Underneath the video are the words: "Rough draft to "Catfishing" What y'all think!!"

I'll tell you what your Daddy B. Nice thinks. Terrific. "Catfishing" will be as big or bigger than "Funky Forty". Southern soul music has found itself a keeper.

But let's not get ahead of ourselves. "Funky Forty" is a four-song collection headlined by the tune, "Funky Forty". It snuck out a few days before Christmas last year--December 20th, to be exact--and without any publicity or industry recognition the YouTube video has already amassed over 700,000 views. Clearly, the young man is doing something that attracts an audience.

Listen to Arthur Young singing "Funky Forty" on YouTube.

Young didn't appear completely out of the void. Accompanied by southern soul up-and-comer Tony Tatum on the "Funky Forty" choruses, he was soon given the ultimate peer compliment when Rosalyn Candy recorded an "answer" song to "Funky Forty" which, when it first came through my e-mail, was how I first became aware of Young's original.

Listen to Rosalyn Candy singing "Funky Forty Reply".

Musically, "Funky Forty" is much more than its justifiably-lauded lyrics. It's got a good groove, a solid rhythm track, an easy-going yet memorable melody, and--grounding it all--an earthy, believable vocal. And, on top of that, you get all the funny lyrics about the in's and out's of keeping a forty-dollar whore. Wasn't there a single?--now what was the name of that?--called "My Sidepiece" with some of the same keep-you-laughing qualities?

Here's how it charted:



************

Daddy B. Nice's Top 10 "BREAKING" Southern Soul Singles For. . .

-------FEBRUARY 2020-------


...3. "Funky Forty"------Arthur Young

Bargain-priced sexual favors in the shadowy corners of the chitlin' circuit make for a funny and memorable tune that has already garnered a quarter-million YouTube views.

Listen to Arthur Young singing "Funky Forty" on YouTube.

************

And that was followed by...



************

Daddy B. Nice's Top 10 "BREAKING" Southern Soul Singles For. . .

-------APRIL 2020-------


...2. "Stroking"----Arthur Young

Clarence Carter would be proud of this young man's authoritative "Stroking". Young has already brought us the surefire classic "Funky Forty" (See #3, Top 10 Singles February 2020), and just as with that hit single, he has a knack for the right phrase. "I'll be crying in the morning/ I'll be begging in the evening/ But I bet I'll be strokin' tonight." From Arthur Young's Funky Forty EP.

Listen to Arthur Young singing "Stroking" on YouTube.

************

Easy to overlook, because the lyrics of the two tunes are so good, is the fact Young's music is substantial in terms of both composition and production. And when I think of "substantial," I think of Marvin Sease.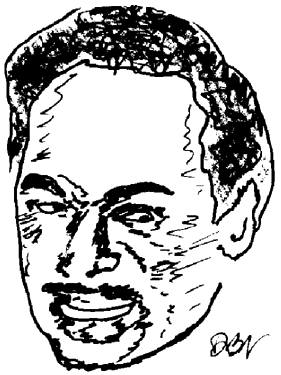 Marvin's "everyman" voice (which he used to his advantage) and cunningly accessible production more than made up for Johnny Taylor flash or Ronnie Lovejoy depth. Marvin's sound was consistently round and full, pulling you in, charming the socks off you, humble and humorous, yet always swinging, always pulsing that groove.

Young's artistry is much like that. He sounds like a Sease-kinda every-man, intimate with all the low-life details, the stories of the contemporary "culture" we delight in hearing about, and armed with the intuitive musical tools to bring them off.

Of the remaining two songs on the EP, "Windex Man" is an acceptable but in the end resistible take-off on Betty Wright's "Clean Up Woman," while "Knock It" is a well-received (75,000 views) but ultimately forgettable tune, well within the long shadows cast by "Stroking" and "Funky Forty".

Bring on "Catfishing"!

--Daddy B. Nice

Listen to all the tracks from Arthur Young's "Funky Forty" EP on YouTube.

Buy Arthur Young's new Funky Forty EP at Apple.

See Daddy B. Nice's new Artist Guide to Arthur Young.

***********





***********

*****************


************


Send product to:
SouthernSoulRnB.com
P.O. Box 19574
Boulder, Colorado 80308
Or e-Mail:
daddybnice@southernsoulrnb.com
*************
March 8, 2020: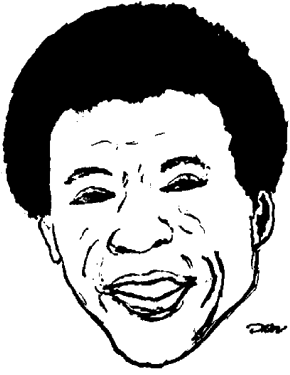 DAVID BRINSTON: I'm An O.G. (Ecko Records)
Three Stars *** Solid. The artist's fans will enjoy.
"David Brinston is undergoing a full-blown, career revitalization," your Daddy B. Nice wrote, announcing Brinston's new album KITTY WHIPPED a year and a half ago. Brinston had just released SIDEPIECE MOTEL the year before, garnering a 4-star "Distinguished Effort" CD review, and KITTY WHIPPED was even better, collecting a rare 5-star "Southern Soul Heaven" designation. (See "Tidbits" section of the 21st Century David Brinston Artist Guide for both reviews.)

David's new album I'M AN O.G. marks a return to earth of sorts. Not as dazzling as selected tracks from SIDEPIECE MOTEL, nor as brilliant across-the-board, top-to-bottom, as KITTY WHIPPED, I'M AN O.G. nevertheless captures one of southern soul's "old guys" recording relevant music in the twilight of his career.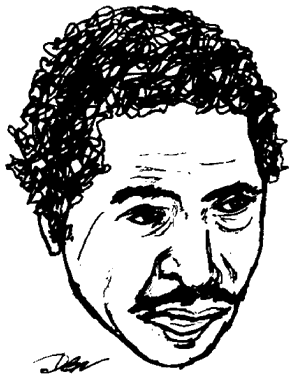 To gauge how special that achievement is, consider for a moment other older luminaries of the chitlin' circuit. Bobby Rush hasn't recorded a southern soul album since NIGHT FISHING. Latimore hasn't released any new music since BACK 'ATCHA. Theodis Ealey occasionally releases a single (usually a collaboration with a younger artist or group), but--like Lat' and Rush--no new albums in over a decade. Wilson Meadows and Carl Sims record a song now and then just to keep the fires flickering, while Peggy Scott-Adams and Shirley Brown have stopped recording entirely.

One can only assume that David Brinston's association with his label, Ecko Records out of Memphis, has benefited him greatly in that regard, although ultimately the credit for the perseverance is deservedly his. The best tracks on I'm An O.G., however, owe much to Ecko: the guitar work by John Ward that elevates the ultra-slow title ballad "I'm An O.G." to a higher artistic level; or the typically-charming, chitlin' circuit-inspired lyrics by John Cummings (co-written by John Ward), a longtime Ecko house writer, that transport "I'm Hot In Mississippi" to another level.

In "I'm Hot In Mississippi" Cummings summarizes Brinston's alleged liaisons by rhyming female names (the girlfriends) with their Mississippi locales. In "I'm An O.G.," Ward adds layers of deep-soul texture by using two guitars, one a lead guitar (a Fender Stratocaster) in an out-of-phase position (between lead and middle pickups) to achieve a "clean" amp sound while supplementing it with another guitar with a tremelo effect often used for rhythm guitar and playing chords. The effect is magical, at times like the feeling you used to get listening to a Rock & Roll or R&B classic.

John Ward also contributes greatly to the success of "I Didn't Know You Was a Freak Like That"--especially the "Club Mix"--with an arrangement (with layered guitar-chording and brass) that pirouettes magically around the dominant bass line. "I'm Getting You Ready" boasts a seductive rhythm track and a fine, anthem-like chorus. "Diamond In The Middle," one of the niftiest slang-terms invented for the vagina, reprises one of Brinston's rare, non-Ecko releases (Back On Track, Delta Down) from 2014. "This Is The Real Blues" isn't as singularly effective as "I Drinks My Whiskey" from SIDEPIECE MOTEL, but with his inimitable style Brinston spins a straight-blues vehicle better than just about anyone besides Bobby Rush.

Granted, there are just as many disposable songs as there are keepers on I'M AN O.G., and fans may want to pick and choose mp3's in order to get the biggest bang for their buck. For a full-album experience of Brinston at his best, I still recommend 2018's Kitty Whipped, which is looking in retrospect like the finest album of David's later career. Still and all, at a time when the genre is exploding with fan interest, new artists and stylistic experimentation, I'M AN O.G. is an astute and much-needed reminder of what southern soul music (and southern-soul singing) is really all about.

--Daddy B. Nice

Buy David Brinston's I'M AN O.G. album at Apple.

Buy David Brinston's I'M AN O.G. album at Amazon.

See Daddy B. Nice's Artist Guide to David Brinston.




************


Send product to:
SouthernSoulRnB.com
P.O. Box 19574
Boulder, Colorado 80308
Or e-Mail:
daddybnice@southernsoulrnb.com
*************



***********





***********

February 16, 2020: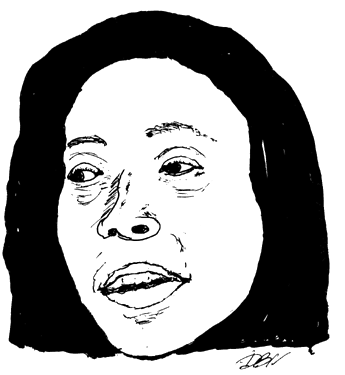 Itz Karma: Karma: Unleashed (Jones Boyz Ent.). Four Stars **** Distinguished Debut By A New Southern Soul Artist.
One of the finest of the scores of southern soul debuts in 2019, Itz Karma's Karma: Unleashed benefited mightily from her entry into the Jeter Jones/Gary Jones circle of musical creativity, including producer Ronald "Slack" Jefferson. Karma's artistic identity is predicated on being sexy, edgy and controversial, and it was the former hiphop artist's unfortunate timing to emerge in the same time period as fellow Louisiana producer Highway Heavy's debut artist Champagne and her even more shocking and licentious debut, "Mouth On You". Thanks to the Jones Boyz, however, Itz Karma was able to record and market a full CD.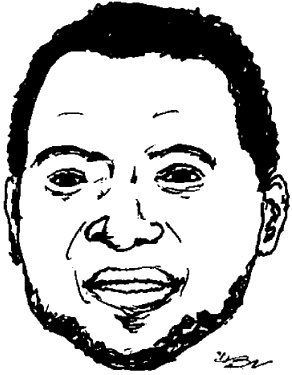 "Rodeo," co-sung by Jeter Jones and produced by Ronald "Slack" Jefferson, is the big draw on this LP. With many of the musical characteristics of Jeter's smash 2018 single, "Black Horse," "Rodeo" begins with a spectacular "Black Horse"-like first verse by Jones, then segues into Karma's unique soprano--not overpowering, and yet not without a precocious fearlessness--accompanied by well-timed, bravado-laced interjections. "Rodeo" successfully shuttles between an edgy, crisp, vocal technique and a softer, lyrical vocal style. The contrast is most effectively delivered in the graceful, Itz Karma-sung bridge, which wafts through the tune like a refreshing breeze:

"I love to ride,
As you can see,
There ain't nobody riding my horse
Better than me..."

Listen to Itz Karma featuring Jeter Jones singing "Rodeo" on YouTube.

If there were any lingering doubt about Itz Karma's southern soul bonafides, "I Need A Good Man," "Come And Get Your Man" and "Country Lovin'" situate Itz Karma squarely in the realm of female southern soul singers. "I Need A Good Man" covers all the requirements and potential pleasures in finding that rare commodity--a good man.

"Must have a good job
That J.O.B. (J.O.B.!)
I ain't worried about
No kids or college degree."

"Come And Get Your Man," on the other hand, is a sharply-honed look at the unwanted advances of the male species done in a bluesy style and slower tempo.

"Just because I'm single don't mean
I'm trying to be a sidepiece.
Come get your man,
Trying to holler at me.
Come get this fool..."

"I Like Da Way Pt. 1" has a zydeco edge and a typically assertive Itz Karma vocal on a tuneful melody, while "I Ain't With It" features another melodious vehicle.
Both songs percolate on interesting and inviting instrumental tracks by the inimitable Slack, honored by Daddy B. Nice as the best producer in southern soul for two years running.

The most overlooked track in the collection may be "I Ain't With It". Karma's vocal could be stronger and perhaps more prominently mixed, and yet the song carries a lot of emotional and musical weight. Slack's instrumental track percolates like a tea kettle, the chorus swings, Jeter Jones drops by with a mid-song voice-over, and the lullaby-like chorus returns. Together with the come-hither sexiness of "I Like Da Way Part 1," it consolidates Karma's southern soul identity to perfection. She's definitely logged definitive time with "playas".

There are a couple of clunkers. "For My Hittas" "Dat Juicy" and "Your Body And Your Mind" close out the set on a decidedly more mediocre note, while the disastrous funk exercise "The Party Don't Start" will only remind old-schoolers like your Daddy B. Nice of the mind-numbing club days of Parliament-Funkadelic, in which the only way to dance to the monstrously-slow grooves of George Clinton was to get stoned out of one's mind, like the band itself.

But these are minor flaws in a set with much to offer and please. KARMA:UNLEASHED is a pleasant and surprising addition to the ranks of southern soul divas.

--Daddy B. Nice

Listen to all the tracks from Itz Karma's new KARMA:UNLEASED ALBUM on YouTube.

Watch the official video of Itz Karma and Jeter Jones singing "Rodeo" on YouTube.

Buy Itz Karma's new KARMA: UNLEASED album at Amazon.

Buy Itz Karma's new KARMA: UNLEASED ALBUM at CD Baby.



Send CD's to Daddy B. Nice, P. O. Box 19574, Boulder, Colorado, 80308 or e-mail to daddybnice@southernsoulrnb.com to be eligible for review on this page.

***********




Send CD's to Daddy B. Nice, P. O. Box 19574, Boulder, Colorado, 80308 or e-mail to daddybnice@southernsoulrnb.com to be eligible for review on this page.

***********





***********





*****************


Send CD's to Daddy B. Nice, P. O. Box 19574, Boulder, Colorado, 80308 or e-mail to daddybnice@southernsoulrnb.com to be eligible for review on this page.
*****************



************


Send product to:
SouthernSoulRnB.com
P.O. Box 19574
Boulder, Colorado 80308
Or e-Mail:
daddybnice@southernsoulrnb.com
*************


***********





***********


UNDER CONSTRUCTION! UNDER CONSTANT REVISION!

July 13, 2020: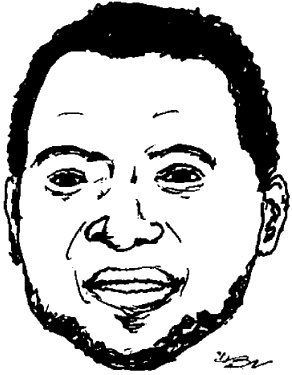 JETER JONES: (Ecko) Five Stars ***** Can't Miss. Pure Southern Soul Heaven.
I have to admit I was initially skeptical about So Damn Good, Sheba Potts-Wright's first album of new material


TABLE OF CONTENTS

Sheba Potts-Wright, So Damn Good, 6-21-20

Dee Dee Simon, Ahh Hell Queen Dee, 6-1-20

R.T. Taylor, The Mule Man, 5-16-20

Various Artists, Unkle Phunk's Juke Joint, Vol. 1, 5-1-20

Arthur Young, Funky Forty EP, 4-5-20

David Brinston, I'm An O.G., 3-8-20

Itz Karma, Karma: Unleashed, 2-16-20


********



RECENTLY REVIEWED:

Avail Hollywood, Black Locomotive, 1-26-20 (Scroll down this column.)

Various Artists: Ecko, Blues Mix Vol. 30: Swing Out Soul, 12-16-19 (Scroll down this column.)

Slack, My Music, My Friends: Southern Soul Compilation, 11-17-19 (Scroll down this column.)

Various Artists: Ecko, Blues Mix Vol. 29: Grown & Sexy Soul, 10-20-19 (Scroll down this column.)

Big Ro Williams, Shot House, 9-22-19 (Scroll down this column.)


*********

Rating Guide:

Five Stars ***** Can't miss. Pure Southern Soul heaven.

Four Stars **** Distinguished effort. Should please old fans and gain new.

Three Stars *** Solid. The artist's fans will enjoy.

Two Stars ** Dubious. Not much here.

One Star * A disappointment. Avoid.

********
Send CD's to Daddy B. Nice, P. O. Box 19574, Boulder, Colorado, 80308 to be eligible for review on this page. Or... E-mail daddybnice@southernsoulrnb.com

********

**********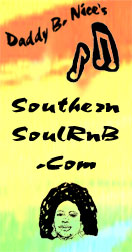 *********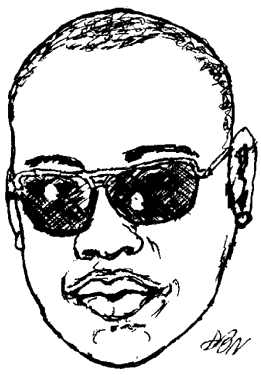 AVAIL HOLLY-
WOOD: Black Loco-
motive (Avail Hollywood / AvailMusic-Nlightn-
records). Four Stars **** Distinguished effort. Should please old fans and gain new.

Avail Hollywood's 2019 album Still King marked a major step forward for the unique tenor with the hard-to-define style. Known for his problem-drinking hit singles like "Drinking Again," "Wasted," "Rehab" and "Rehab Ain't Working"--songs that plunged into emotional darkness and resurfaced with a singular soulfulness not heard in quite the same fashion on the southern soul circuit before--the album painted a broader canvas, incorporating domestic joys and sexual pleasures. Not that Hollywood hadn't recorded other themes before ("Club In The Woods," "Fatal Attraction," "Country Road," "A Little Age On It"). But prior to STILL KING those tunes hadn't carried the heft of the drinking songs. Suddenly Hollywood was singing emotionally-convincing material on a wide range of subjects: "Girl, You Bad," "Unbelievable Booty," "Don't Rush" and "DJ Let Me Grind On Her".

Avail's new album, Black Locomotive, continues this remarkable artistic maturation. The two songs that open the album, the punchy, guitar-driven "Box Top Chevy (Deep In The Woods)" and the orchestral-sounding, mid-tempo, lullaby-like "Love Train," are surefire crowd-pleasers and potential hit singles. The latter would have been better served with the album title "Black Locomotive," but that is easily overlooked. Watch for one or both of these tunes on Daddy B. Nice's Top 10 Southern Soul Singles for February 2020. If they're any indication of what's to come, we're in for a marvelous year to come in southern soul.

Listen to Avail Hollywood singing "Box Top Chevy" on YouTube.

Listen to Avail Hollywood singing "Love Train" on YouTube.

Nor does the balance of the set disappoint. The ballads "Stop Playing With My Emotions" and "Temporary Nigga" combine worthy lyrics with first-rate vocals and production. What does Avail Hollywood's "Got To Get It" have in common with another new single by Narvell Echols called "Country Folks Party"? They both share the iconic horn riff (from KC & The Sunshine's Band "Boogie Shoes") used by Floyd Hamberlin to great effect in Nellie "Tiger" Travis's "If I Back It Up".

"This Hit For The Grown Folks" is a novelty tune with nifty special effects including a cartoon-character-like voice over. "The Grass Ain't Greener (But Sometimes)" is a Hollywood ballad with a simple message: Sometimes it is greener. "That Was The Liquor Talking" mines Avail's specialty, the ballad, extracting a surprisingly strong message of apology. The instrumental track and production are sure-handed and impressively distinct. as they are throughout. Finally, "Box Top Chevy (Music Mix)" reprises the opening track with its influences made more prominent: namely Curtis Mayfield's beloved masterpiece, "Diamond In The Back". And like Curtis, we can...

"Just be thankful
For what Avail's got".

--Daddy B. Nice

Listen to all the tracks from Avail Hollywood's new Black Locomotive album on YouTube.

Download all the songs from Avail Hollywood's Black Locomotive album at CD Baby.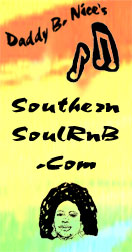 December 15, 2019:


VARIOUS ARTISTS (ECKO): Blues Mix 30: Swing Out Soul (Ecko). Four Stars **** Distinguished effort. Should please old fans and gain new.

Give John Ward and friends at Ecko Records credit for trying something new this time around with their #30--that's right, thirtieth--entry in the Blues Mix series: Swing Out Soul. The first three songs feature remixes of well-known, even iconic, tunes by Donnie Ray ("Who's Rockin' You?"), O.B. Buchana ("Just Cruzin'") and Jaye Hammer ("Making That Booty Roll"). Resistant as one always is to losing the pleasant memories of the original arrangements, the remixes still work. Much of what holds interest is the increased emphasis on bass and percussion, and as the rhythm tracks gel, the remixes take genuine flight.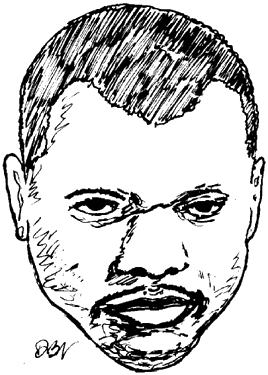 Not as compelling as the originals (which are pretty close to being "classics"), but just as engrossing for their adventurous variation, these three beginning remixes are followed by the best track ("I'm In Love With An Angel") Rick Lawson has released since his recent return to the recording studio, including if not surpassing last year's "I Done Found Your Good Thing". The vocal is confident and assertive, matching the comely melody. And Lawson is followed by another Ecko legend, Ms. Jody, with her new remix of "Still Strokin'". Once again, the percussion is dominant and textured, with a funky, dance-floor edge. In sum, the opening five tracks of this sampler--all previously unreleased--are unequivocally enticing, insuring this CD will not disappoint any southern-soul-inclined, holiday-gift recipient.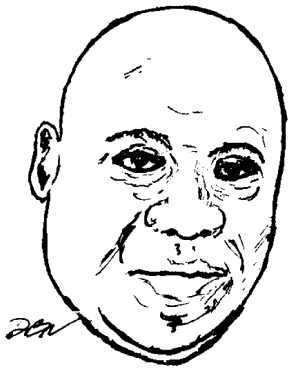 An uncharacteristically bland David Brinston tune ("Here I Go Again")--the only real lapse in power and energy of the entire set--is followed by a rambunctious O.B. Buchana romp ("I Was Searching") complete with giddy backing chorus that sent me back into Buchana's prolific stack of albums doing some searching of my own. (It's from O.B.'s Starting Over album, 2013.) And the next song up, the now-retired, southern soul diva Barbara Carr's "What Kind Of Love?", is just as good if not better, with a vintage tunefulness and vocal mastery that almost takes one aback.

Donnie Ray returns with a steamy-tempo-ed "Southern Soul Blues Slide," while Val McKnight makes her first appearance on the sampler with "Good Loving Will Make Everything All Right". Vivacious Val's strong vocal--every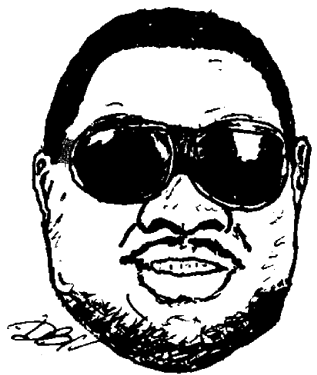 bit as robust as the legendary Carr--reminds us that Ecko the label has possessed and still possesses some of the best blues-singing talent in southern soul. Jaye Hammer pounds that point home with a sledgehammer in "The Mississippi Slide," and the energy doesn't flag a bit with Ms. Jody's "Booty Strut". By the time you get to the end of this compilation, you want to start it all over again. It's all of a piece--dance-able and musically compelling. Even better, every tune is a powerful vocal statement, testifying to the authenticity of the label's artists.

--Daddy B. Nice

Buy Ecko's VARIOUS ARTISTS: Blues Mix 30: Swing Out Soul at Amazon.

Buy Ecko's VARIOUS ARTISTS: Blues Mix 30: Swing Out Soul at Barnes & Noble.

Browse other Ecko Blues Mix samplers in Daddy B. Nice's CD Store.





SLACK: My Music, My Friends: Southern Soul Compilation (SlackTraxx / XLP) Five Stars ***** Can't Miss. Pure Southern Soul Heaven.


Relegated to behind-the-scenes, producer-composers are the life blood of southern soul music. Floyd Hamberlin (Nellie "Tiger" Travis, Will T.), John Ward (O.B. Buchana, Ms. Jody), Charles "Highway Heavy" Lewis (Pokey Bear, ColdDrank), Christopher "Big Yayo" Mabry (LaMorris Williams, J-Wonn) and Daniel "Beat Flippa" Ross (Jeter Jones, The Louisiana Blues Brothas) are the current heavyweights, taking over from early-century legends like Harrison Calloway, Charles Richard Cason, Senator Jones and Jimmy Lewis. And with the release of Slack's My Music My Friends: Southern Soul Compilation, we can now add another composer/producer to this list of luminaries: Ronald "Slack" Jefferson, 2018's Southern Soul Producer of the Year.

Jefferson produced P2K DaDiddy's remarkable 2018 debut, Welcome To Da Boom Boom Room, in addition to working on Jeter Jones's panoramic Dhis Him and Lady Q's debut, Class 'N Session.

This record hasn't been given the acclaim it's due. I look at the charts just six months after the release and there's not a sign of it, although far less valuable samplers abound. You can put this record on the top shelf with Beat Flippa's I Got the Blues, Vol.1, which pretty much wrote the current "book" on southern soul samplers. Like that much-heralded 2015 compilation, Slack's new Slack: My Music, My Friends not only introduces a raft of worthy new recording artists (along with some stars). It announces the emergence of a true southern soul impresario, from whom we may expect a (hopefully) steady stream of music in his intoxicating style for years to come.

Jefferson doesn't have the hiphop-influenced, instrumental finesse of fellow Louisianans Beat Flippa and Highway Heavy. (They're from Baton Rouge, he's from Shreveport.) Slack has a more casual and/or modest (some might say traditional) style befitting Memphis's Ward or Chicago's Hamberlin. He's not going to wow you with technique--just get the message across in the most accessible and mesmerizing way.

Slack's love for melody is his biggest strength. Indeed, he sometimes errs a little too much on the popular--that is, the "pop" side--of composition, as in one of a couple of songs he performs himself, "Don't Cry," which verges on the sentimental. Of course, Slack isn't his own best interpreter. In the hands of any of the powerful singers gathered together on this set, the tune's impact would be magnified and perhaps transformed into a gritty anthem.

But make no mistake...Melody rules. Hooks rule. Slack's colleagues would kill for some of these melodies and hooks. Just reading a list of the compilation's nineteen--yes, nineteen, no filler--songs is to recognize some of the most familiar and enjoyable sounds from this past summer's playlists:

Listen to all the songs from Slack's MY MUSIC, MY FRIENDS on YouTube.

Consistently musical, with a variety that holds your attention, the sampler gets better and better the more you play it. The songs benefit from the surrounding quality, too. Here's a necessarily brief snapshot of the album's sprawling content:

"That Thang"---Volton Wright

This opening track is representative of the whole album--casual, accessible, catchy,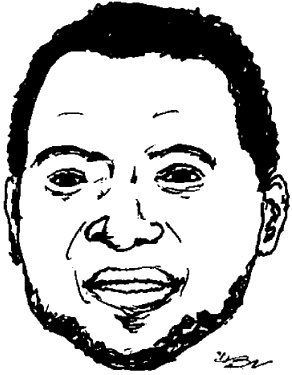 unsophisticated. It doesn't bowl you over; it's just steady rocking in the best southern soul sense.

"We Came To Party"---Jeter Jones

In Jeter's recent, understated style ("Black Horse," etc.), this is Jeter Jones at the top of his game.

"Got To Find Me A Lover"---Malcom Allen

Written and sung by a great new vocalist. Think Stan Mosley. The verses roll along, ending in choruses in which Allen riffs responsively to a female background singer.

"Teach You How To Love Me"---Crystal Thomas

All Crystal really needs to do to become a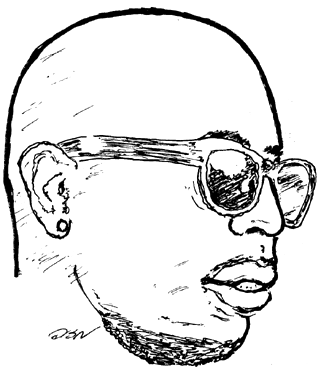 dominant, first-rank, southern soul vocalist is simply record more songs.

"Just Another Day"---P2K

More easy-going, melodic southern soul. No one keeps it as simple and informal as the charm-master, Keith "P2K" Taylor.

"Country Party"---DJ Wildman Tim

Everyone on this album knows their southern soul. As the pre-song drop says, "We're about to go to the juke joint, the hole in the wall, the sugar shack, the place called Annie Mae's." Great bass line.

"It's A Mule"---R.T. Taylor


In a set spilling over with hit singles, this may be the most durable single of all. "It's not no goddamned pony / It's a mule." Another notable new vocalist.

"It's Your Day"---Slack

A stepping song transformed into a romantic aria.

"All The Way Lover"---Ci Kelly

Kelly is a female artist with an urban r&b/jazz pedigree, and the tune successfully combines funk elements with a show-tune gloss.

"I Wanna Know"---Luziana Will

The singer has a novelty-song approach, talking more than singing, and (along the way) referencing Frankie Beverly, Pokey Bear, Marvin Gaye, Sir Charles Jones and more.

"Funky Blues"---DJ Wildman Tim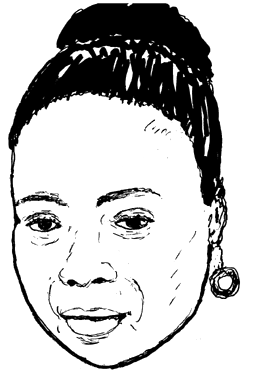 It's really a novelty song with a nursery-rhyme simplicity, terrific melody line and slinky/funky rhythm track.

"What You Looking For"---Luziana Will feat. Crystal Thomas

Luziana Will has a nasal twang that's authentically rural. Crystal Thomas brings utter credibility to this duet focused on Wilson Meadow's iconic "Still My Love".

"Love Don't Live In This House"---Tha Don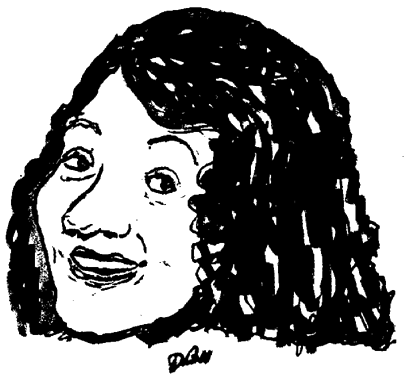 Introspective ballad filled with sadness and regret.

"Hoe To A Husband"---Summer Wolfe

One of the young diva's best songs yet. Beautiful melody. The verses roll out with skill and charm.

"Don't Cry"---Slack feat. Dee Shepherd

(Referenced above.)

"I Never Thought"---Who Am I
"Over Now"---Tony Sullivan
"Gave My Heart To The Wrong Man"--Tanji Emmeni
"Change Gone Come"---Franky Vocals

If there is a fallow section in this bounteous collection, it is probably the last few tracks (including the four songs above). They're not terrible projects; in fact, they're not even poor and generic enough to be labeled "filler". However, these culminating tracks don't shimmer and shine with identity and charisma, as do the almost two albums worth of material that precedes. The reprise of Sam Cook's "A Change Is Gonna Come" is done acapella, and although it might seem presumptuous on an ordinary sampler, on this set it seems apt and even perfect, like a reminder of the inspiration that generated this explosion of talent and tunefulness. Put another way, this album has earned the right to cover Sam Cooke's signature song. Slack: My Music, My Friends is by far the best southern soul sampler of 2019.

--Daddy B. Nice

Buy SLACK: MY MUSIC, MY FRIENDS SOUTHERN SOUL COMPILATION at Amazon.

See Daddy B. Nice's Artist Guide to Ronald "Slack" Jefferson.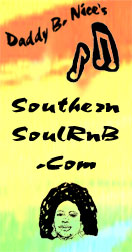 October 20, 2019:
VARIOUS ARTISTS (ECKO): Blues Mix Vol. 29: Grown & Sexy Soul. Two Stars ** Dubious. Not much here.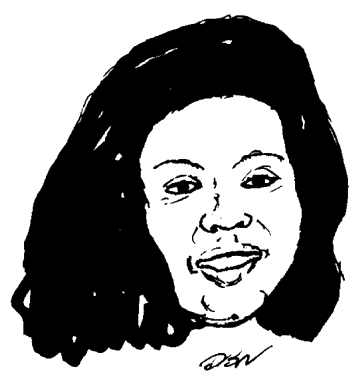 Ecko Records' newest compilation, Blues Mix Vol. 29: Grown And Sexy Soul, doesn't quite live up to the Memphis indie label's predecessors, Blues Mix 27: Ultimate Soul Blues and Blues Mix 28: Party Soul Blues, which gained 4-star and 3-star rankings respectively, and your Daddy B. Nice is torn between congratulating Ecko for being the last-man-standing among southern soul labels, a stalwart and priceless resource to the southern soul community, or chiding Ecko for compiling a sampler that doesn't put the most exciting face on southern soul--that may cause newcomers to shake their heads and say, "Not much to it."

The new set begins auspiciously with the return to recording of one of the company's earliest stars and one of the most distinctive female vocalists in southern souldom, Sheba Potts-Wright, with her new single "So Damn Good." All about appreciating a man, the lead track is garnering airplay across the Stations of the Deep South. "So Damn Good" segues into another interesting new single, "You Need A Real Man," a fresh, mid-tempo offering from a new vocalist named Melvino, who sounds a little like southern soul crooner Andre' Lee.

But just when you think the album is about to launch into southern soul heaven, or parts near-abouts, not unlike the great material in Blues Mix 27: Ultimate Soul Blues, the compilation takes a nosedive.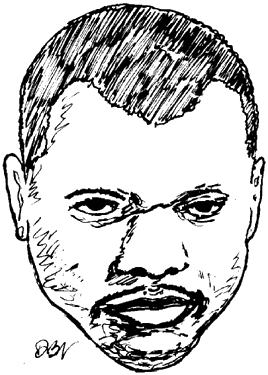 As a young man Rick Lawson flashed much potential, then left the music scene for about a decade before returning with a remake of Terry Wright's "I Done Lost My Good Thang". Lawson's "I Done Found Your Good Thang" was "middling"--it had a run on the radio--but it never came close to matching the inspiration evident already in the opening bars of Terry Wright's original. Here Rick tries reworking the "sidepiece" concept made famous by The Louisiana Blues Brothas with similar, "middling" results, never coming close to Pokey Bear's intensity.

Listen to Rick Lawson singing "He's Got to Be a Fool to Leave a Woman Like You" on YouTube.

And it's the same for a long list of the set's material. "Finders Keepers" (singer/songwriter Gerod Rayburn, one of Ecko's "house" composers), "It Was A House Until You Made it A Home" (the late Johnnie Tayor disciple Bill Coday), "Take Me Back" (one of David Brinston's more forgettable tracks) and "Two Places At The Same Time" (by Donnie Ray Aldredge, who has been hard-pressed to duplicate the charm and energy of his early hits) feature familiar phrases and sorry-ass licks. There's nothing to get excited about.

Val McKnight is represented by the one-dimensional, almost soldierly-like "Stroke That Cat". Ms. Jody doesn't fare much better with her lone offering, "I Needed That," one of the thinnest tracks ever produced at Ecko. Of course, it doesn't help that your Daddy B. Nice has been listening (with jaw dropped open) to the live bass and percussion (not to mention guitar and horns) on Bobby Rush's "Hey Hey Bobby Rush" from his new Sitting On Top Of The Blues album. I've always defended southern soul's programmers for various musical reasons too complex to go into now, but it's harder to defend them (or listen) when the material is less than original.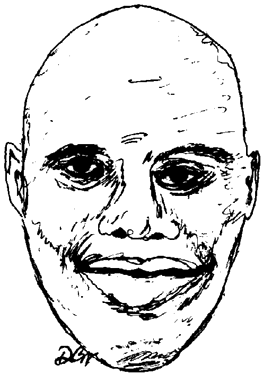 Even the great O.B. Buchana is represented by one of his limpest and most sentimental ballads, "Just Because He's Good To You". It's not a bad song. It would even sound good--real good--within the musical tapestry of a set packed with even finer songs. But it's not; it stands "naked," in all its beauty and, yes, wrinkles and warts.

I praised the original on the last sampler. This time around I can't stand "Kitty Kat Tamer (Remix)" by Lee Gibbs. It doesn't hold up; now it sounds like a commercial. Go figure. All I know is I want a divorce from Gibbs so I can go back to Billy "Soul" Bonds and "Scat Cat, Here Kitty Kitty"..

There is one song that has that infectious "hit"-like vibe: "Here In The South (Remix)" by John Cummings. This is also a remix, but one many years older, and many musical increments better. Suddenly you want to get off your ass and dance. Imagine if the sampler began with this song and only got better! So I'd recommend downloading the three songs I've given a thumbs up--"Here In The South (Remix)," "So Damn Good" and "You Need A Real Man"--adding a couple of songs accounting for taste--rather than buying the whole album.

Once again, thanks to Ecko Records for just "being there". They are a southern soul institution and their absence would leave a gaping black hole in contemporary southern soul. But with power (is that an exaggeration?) comes responsibility, "representing" for this musical world of which "the little Memphis label that could" is so instrumental a part. Ecko could start by releasing the very "best of the best" material by their ample and historic roster of artists on these samplers (along with any new singles being featured) not--as sometimes seems to be the case now--the crumbs and curiosities that appeal only to the few, the cognoscenti. And even if these songs--these "classics"--have been released many times before. People have short memories. Audiences are changing. And always, with each sampler, asking the question, "Are we showcasing southern soul in its most powerful (i.e. commercially attractive) form?"

--Daddy B. Nice

Buy Ecko's Blues Mix Vol. 29: Grown And Sexy Soul at Amazon.

Buy Ecko's Blues Mix Vol. 29: Grown And Sexy Soul at Apple.

Listen to all the tracks from Blues Mix 29: Grown and Sexy Soul on YouTube.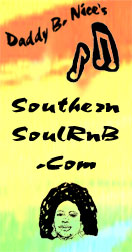 September 22, 2019:
Big Ro Williams: Shot House (Big Ro Williams / CD Baby). Three Stars *** Solid. The artists' fans will enjoy.
He's Birmingham, Alabama's claim to southern soul fame (after the "king," Sir Charles Jones, that is), and Big Ro Williams' song "Sweet Sexy Southern Girl" begins with a pure synth-disco instrumental track. You wouldn't know it was a southern soul tune through the first sixteen bars. Then Big Ro comes in, accompanied by a smoky organ (and later female background, and even later programmed strings), and it's transformed into a blues vehicle--a singular southern soul single. The song has everything: melody, groove, lyrics and atmosphere, but it's the infusion of the synth-disco elements meshing perfectly with Ro's rough-hewn vocals that lend the song its credence. Two opposites collide and uniqueness is found.

Listen to Big Ro Williams singing "Sweet Sexy Southern Girl" on YouTube.

Five years ago, "Sweet Sexy Southern Girl"--along with Big Ro's signature song, the even funkier "Good Love Muscle"--made Big Ro Williams a new name to be reckoned with in southern soul music. "Good Love Muscle" boasts one of the most original rhythm tracks of the decade, and Big Ro' was born to sing it. Unfortunately, neither "Good Love Muscle" or "Sweet Sexy Southern Girl" (collected in the five-song EP Good Muscle, 2013), is in danger of being eclipsed by any of the songs in Big Ro's most recent collection, Shot House, Ro's second southern soul release, and a full LP. The songs are party-ready, as Ro' himself promises, but they all seem to lack one or another of the qualities that make "Good Muscle" and "Sweet Sexy Southern Girl" so durable. And since the release date for Shot House was three years ago, we also have the historical record, which was lukewarm.

"Hog Status" probably comes the closest to "Good Love Muscle" and "Sweet Sexy Southern Girl". It has atmosphere, an edgy groove and good vocal, but it lacks melody. And what is "hog status"? "Hog status" is repeated constantly over a timeworn funk phrase, but the concept just doesn't catch on--in fact, it doesn't really register on initial listenings, making the lyrics (and the title itself) obscure. Like "Thiyow" (to be discussed momentarily), Big Ro employs a special vocabulary, obscure even by chitlin' circuit standards. Why not make the lyrics and titles (and the whole CD in general) more accessible?

Like "Hog Status," the title track "Shot House" follows the "Good Muscle" template--and that's a good thing. These songs play to Big Ro's strengths: his vocals, and specifically his country-boy robustness. "Shot House" percolates along on a brisk rhythm track, and it may keep people dancing, but in the end it too falls short for lack of anything musically memorable.

"Thiyow" has arguably the best chorus of any of the songs on SHOT HOUSE, and arguably the niftiest hook."Thiyow" sounds like "fire". And the lyrics even say, "You've got that fire." It should be a hit, and historically it should have been a hit, but it isn't and it wasn't. I've always loved good nonsense and nursery-rhyme take-offs in songs, but I wonder if even well-disposed fans couldn't relate to the title "Thiyow" (or whatever it meant). Put another way, in playing it coy with an obscure title to a coterie of insiders, did Roosevelt miss out on the larger audience "Thiyow" had the potential to reach?

By the time Ro' gets to "Good For The Gander," the instrumental tracks have been pared down to a conventional, four-piece background. Strong bass lines have been important throughout, but here, without much else (female background, voice-overs, novelty sounds), Ro's vocals have nothing to work against for contrast. The result is derivative and commonplace, which can also be said for Ro's gospel-like "It's Real," and one of his rare ballads, "Sexy Lady," which sounds at best like a Ricky White out-take. Ditto for songs like "Soul Stroll" and "Old School Party," which are a smidgen above cover-band status.

With the exception of his inimitable "Good Love Muscle" and "Sweet Sexy Southern Girl," which already stand on the southern soul "classics" shelf, Big Roosevelt Williams has a ways to go. More original material and more creative production are a must. That's the only way he is going to stand out from the pack. Imagine Big Ro's vocal huskiness in a Highway Heavy project such as last year's Highway Heavy/Johnny James collaborations ("Sweet Dick Johnny," etc.). Compared to those Baton Rouge dudes, Big Ro' is playing it bland and safe.

In my review of Williams' debut EP, Good Muscle Love, I wrote:

Big Ro touts a refreshing, "bad-boy" perspective in short supply as southern soul's stars have increasingly gained celebrity and a newfound decorum. "Good Love Muscle" looks straight back to Clarence Carter's "Strokin'" and other southern soul anthems too libidinous for radio, with a hugely entertaining rhythm section, wild lyrics and a big husky voice befitting the message.

Shot House, although competent, doesn't live up to that billing.

--Daddy B. Nice

Buy Big Ro Williams' SHOT HOUSE CD at CD Baby.

Listen to all the tracks from Big Ro' Williams SHOT HOUSE CD on YouTube.

See Daddy B. Nice's Artist Guide to Big Ro Williams.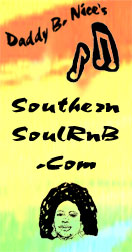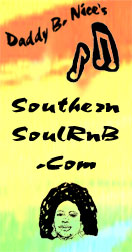 **********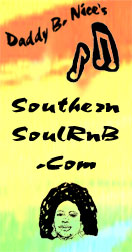 **********