April 18, 2022:
HIGHWAY HEAVY: Pinky Ring Music Vol. 2 (Pinky Ring Music) Five Stars ***** Can't Miss. Pure Southern Soul Heaven.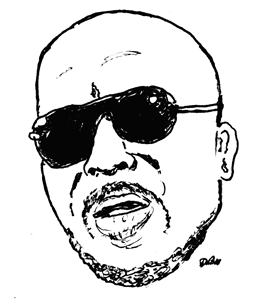 Pinky Ring Music has been waiting in the wings behind submitted material on my must-do list for quite some time now. Highway Heavy (aka Baton Rouge's Charles Lewis) never submits anything. It simply appears on YouTube, like a feather quietly floating to earth. The only time I ever heard from Highway Heavy was one of those "you-don't-see-me" rants I get from time to time, from an artist who believes he's been unjustly overlooked, which Highway Heavy was at the time.

And the communication was critical because Lewis told me the story behind "My Sidepiece," first released on the Louisiana Blues Brothas' "Love On The Bayou" but later just associated with Big Pokey Bear. Namely, that he, Highway Heavy, not Beat Flippa, had written and produced it. Lewis first took it to Coldrank, but Coldrank turned it down as too provocative for his style. Heavy then took it to Pokey Bear, who embraced it, added some brilliant lyrics and sang it to stardom. Beat Flippa (Daniel Ross) came in as overall producer and played keyboards on the iconic organ riff. Neither Coldrank or Beat Flippa has ever come forward to dispute that account, despite ample opportunity.

Highway Heavy, however, has maintained a strange, aloof and hermit-like stature on the hiphop flank of southern soul ever since, his only gesture to "reaching out" his prized YouTube videos recorded in the empty, eerily traffic-less streets of pre-dawn Baton Rouge. One of his eccentricities is flouting the tradition that a producer should be content with staying in the background. Although he doesn't perform or tour, he gives himself featured billing for each song (i.e. Highway Heavy featuring so-and-so...) and subs out the vocals, crediting the singers as "featured" artists.

But despite his vanities Highway Heavy has created an undeniably original sound. Along with Beat Flippa and Slacktraxx (Ronald Jefferson), he is one of the triad of most reliable creative forces in Louisiana. The music always begins with the keyboards, but to call them merely "keyboards" doesn't do justice to the rich, full, luxuriant sound Heavy coaxes out of his keys. It's an organ straight out of the church, evoking grace, reverence and transcendence, as if it were rolled down the cathedral steps and given a new, carnal life in the vernacular of the streets.

The "featured" performers in this densely-packed, sixteen-track album comprise a "who's who" of southern soul notables---Big Pokey Bear, Tyree Neal, Crystal Thomas, Omar Cunningham, Coldrank, Dave Mack, Champagne, Robert Butler, Johnny James, Fya Redd, C Loc and Cizzle---cavorting in and around the capital city with champagne in hand in spinner-decorated cars like the Baton Rouge version of Manhattan trust-funders. The tracks alternate between the fast and slow, but (surprisingly for a hiphop-forged ethic) the emphasis is on the ballads and mid-tempo vehicles tending to the languid and romantic.

Highway Heavy isn't big on verses and chorus, much less bridges. He's content to seize a good riff and turn it over and over, basting its modest expectations with unfailingly sophisticated production and mixing, the latter always dominated by his trademark, deep-soul organ.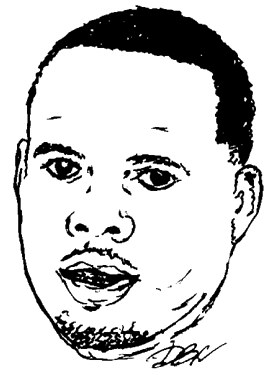 "Rain," with gravelly-voiced Johnny James---the Tom Waits of southern soul---on lead vocals, is a good example of how Heavy blends piano and organ, with the piano in the foreground for a change. And when Tyree Neal joins in with his tasty guitar-picking, as in "Stella," the music rises to an even more ethereal level.

But the base is always the Charles Lewis organ. The songs do sound all alike. You know immediately it's a Highway Heavy song---which is both a strength and a flaw. "Ride With Me (Reloaded)," with rapper C Loc, Tyree Neal, Johnny James and Robert Butler, is a good illustration of the pitfalls of the dripping-faucet, repetitive sound. On a Monday I might love it; on a Wednesday the repetition might annoy me to hell.

And yet the strengths far outweigh the flaws. The sheer musicality of songs like "I Think I'm In Love" (Coldrank), "Missing You" (Dave Mack) and "Private Party" (Dave Mack, Tyree Neal) is undeniable, and the tunes with their deep-soul keyboards linger long after hearing.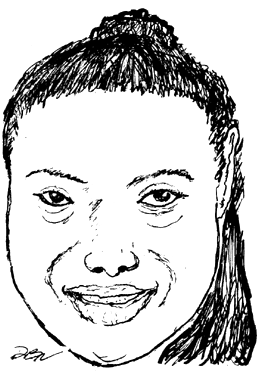 The epitome of this floating-on-clouds ecstasy occurs in "Mouth On You," the song that made Champagne infamous, in which Heavy's incredible organ and Tyree Neal's exquisite guitar combine on an instrumental track worth the price of admission before Champagne even opens her mouth. Yes, that's a pun. And yes, this is the scandalous but dead-on accurate primer on blow jobs whose YouTube page was finally taken down---evidently still as lyrically shocking today as Clarence Carter's "Strokin'" was to a far-more uptight and upright audience a half-century ago.

But disregarding the lyrics, the instrumental track to "Mouth On You" alone makes for heavenly listening. And on Pinky Ring 2, when "Mouth On You" segues into "Wrong Man" (Fya Redd, Omar Cunningham), it's a back-to-back musical experience second to none and a nifty summation of Highway Heavy at his best. And if you don't have Pinky Ring Music Vol. 2 (released in '21), you're missing out on a legitimate niche of southern soul music of the last half-decade.

By the way, in that initial conversation with Charles Lewis, years before he had thought of putting his music into compilations like Beat Flippa, he said, "We call it pinky ring music." "What do you mean by pinky ring?" I asked. Lewis explained that it was all about the "bling," the rap term for money. "Pinky ring" is how many diamonds you put on your fingers, and Highway Heavy has stayed true to that hiphop/gangsta context more than southern soul.

I mention this now because I'm not so sure Highway Heavy will continue his southern soul journey. The songs and their videos have diminished over the last year, and Heavy has even posted a couple of YouTube videos of himself doing rap (not recommended). So enjoy the music while you can. Who knows how long or how much is still coming? Although I do see a new Highway Heavy song sung by Champagne---"50 Bottles"---with a rap interlude by Highway Heavy just posted a few days ago. We shall see.

---Daddy B. Nice



************


Send product to:
SouthernSoulRnB.com
P.O. Box 19574
Boulder, Colorado 80308
Or e-Mail:
daddybnice@southernsoulrnb.com
*************
April 1, 2022:
Nelson Curry: Evolution Of The Blues (Neo Blues Music) Four Stars **** Distinguished effort. Should please old fans and gain new.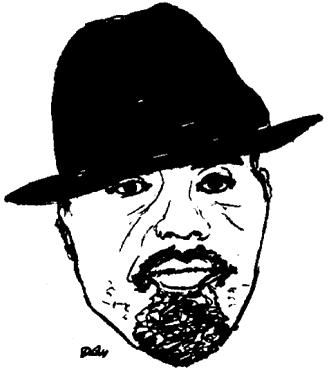 Nelson Curry's new album, EVOLUTION OF SOUL, comes eleven years after North Augusta, South Carolina's Klass Band Brotherhood (formerly Le Klass) blew up southern soul radio with "Sugaa Shack" from their 2011 "Out Of The Shadows Of Soul CD. Curry parted with the band (including his brother Allen) shortly after their second album "We Call The Shots In Soul," which included another classic hit single, "Dance Floor". And although Nelson has enjoyed a successful solo career, including winning Daddy B. Nice's Best Male Vocalist of 2018 for "Same Hotel," like Tre' Williams after leaving The Revelations he has never regained the live-band heights he experienced with Klass's national Blues Is Alright touring after "Sugaa Shack".

Perhaps aware of that discrepancy, Evolution Of Soul slips somewhat tentatively into the musical action with "Drinks On Me" and "Liquor House," picks up gradually beginning with "Pop That Lady" and "Pop That Thang" and really hits stride with "Party With Friends". This mid-tempo gem segues into a stirring personal hymn, "Father, Father" with universal qualities that reverberate long after the play ends. Next up is "Juke Joint," a light-as-a-feather, sugar-shack-like club jam. Both songs charted on Daddy B. Nice's Top 10 Singles back to back in February and March.

Nor is Nelson averse to delving further into the past, reviving and reprising "Honey Hole" from Klass's first album. "You Deserve Better" gives Curry a chance to stretch out on a majestic-tempoed ballad as well as a theme current in southern soul, as does "Big Thick," which Curry at one time considered as a thematic thread for the entire album.

Curry returns to personal reminiscence in "Mamma," and although not as successful as "Father, Father," the memories embedded in the lyrics imbue Curry's already sonorous vocal skills with an added dimension of emotional depth, and fittingly, the set culminates with a tune---"Sweet As Apple Pie"---that turns the personal back into the universal.

From "Sugaa Shack" with live bandmates to "Party Starter" with rappers Joe Nice and Blackfist, Nelson Curry has proven time and again that his carillon-pealing tenor can adapt to an amazing variety of influences. With its bazaar of styles and quirky, street-sourced interludes, Evolution Of Soul could easily have wound up a mess. Yet everything is pleasing to the ear and all of a fabric---all held together by Nelson Curry's trademark soulfulness.

---Daddy B. Nice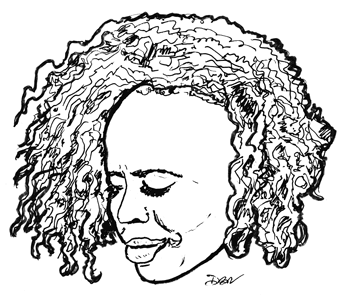 March 1, 2022:
Sweet Nay: Good Vibes (It's A Party)--- (Been A Boss Records) Four Stars **** Distinguished Debut by a New Southern Soul Artist.
Most debut albums feature a hodgepodge of styles due to first-time-out uncertainty about artistic identity. That's not the case with Sweet Nay's first long-play release, Good Vibes (It's A Party). Versatile, yes. But although there's variety from zydeco to r&b, the thick caramel center is pure, on-the-mark southern soul.

Sweet Nay's been quietly accumulating accomplished southern soul singles for three years. Many people don't realize she sang on Jeter Jones' "I Ain't Gone Cheat No More" in 2018, the same year she broke into southern soul with her first big single, "Do You (If I Ain't The One)," a lush, finely-sung ballad not soon forgotten. Written by Sweet Nay and produced by Lawrence Lee, it charted on Daddy B. Nice's Top 10 Singles in July of that summer.

Sweet Nay (the stage name of Shreveport native Renee Caldwell) actually has some of the qualities of her near-namesake, Memphis's Sweet Angel. Like the latter, Sweet Nay tends toward a slicker, produced-to-a-sheen style. She's also a flamboyant, multi-talented alpha female who does most of her own writing, with previous credits on Carl Sims "Hell On My Hands" and others.

Listen to "I've Been A Boss" and you'll get an idea of the energy and pounding-the-pavement it took for Caldwell to bring this ambitious project to completion. She's taken the utmost care and patience in presenting her music, working with the finest producers in the business to showcase her songs.

Beat Flippa produced the catchy club jam "Been A Boss," while Ron G. Suggs produced "Thick Thighs" and "Cloud Nine". Even the peripatetic Omar Cunningham shares writing credits with Nay on the Bo Richardson-produced "Get Closer".

"Whooped (I Put That Nookie On Him)" won the #3 spot in Daddy B. Nice's Top 10 Singles for February 2022, while Sweet Nay's duet with Poka Jones, "Thunder And Showers" took the #6 spot on the same month's charts. "Whooped" was written by Sweet Nay & P2K Dadiddy and produced by Avail Hollywood. "Thunder and Showers" was written by Sweet Nay & Poka Jones and produced by Neal Jones.

The high-profile collaborations on the set include "Action" featuring Roi Chip Anthony and "When We Make Love" featuring Avail Hollywood, both of whom bring their considerable production skills to Nay's table. Anthony also produced the title track, "Good Vibes".

Chris "Bubba" Washington produced "Just What I Need," the sumptious anthem "You're A Queen" and "Door #1," which tweaks the old story of the "lady and the tiger," but behind which door? Sweet Nay frames it as a romantic triangle and sheds no tears for the man who made the disastrous choice.

As debuts go, "Good Vibes" is one of the most wide-ranging and masterful in recent memory.

--Daddy B. Nice

Buy Sweet Nay's Debut CD Good Vibes at Apple.




************


Send product to:
SouthernSoulRnB.com
P.O. Box 19574
Boulder, Colorado 80308
Or e-Mail:
daddybnice@southernsoulrnb.com
Hard copies given preference for CD reviews.
*************
February 13, 2022: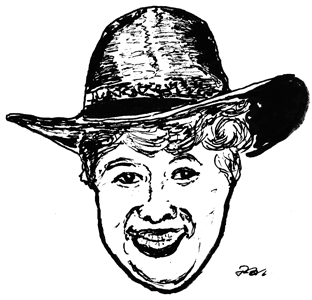 Various Artists (Ecko): Blues Mix 32: Southern Soul Gold
Three Stars *** Solid. The artist's fans will enjoy.
"I Wanna Chill," which opens up Blues Mix 32: Southern Soul Gold, Ecko's latest sampler, features Brenda Yancy, who reminds me of Stephanie Pickett in that she has the authentic roots, milieu and timing down but lacks first-rate vocal talent. That becomes obvious a few cuts later when you hear Ms. Jody singing "He's Coming In The Back Door" just a middle-of-the-road song for Ms Jody, but one that instantly conveys her singing charisma.

Brenda Yancy made an appearance on an earlier Ecko sampler (Blues Mix #9) a decade ago. Other than that, she's an unknown (Blues Critic calls her a "newcomer") with two new songs on Blues Mix 32. I'm not sure what producer John Ward sees in her to give her such a high-profile platform. Since I've seen her name listed as Brenda Yancy Williams, I've even wondered whether she might be the widow of Ward's late collaborator Morris J. Williams.

The real "southern soul gold" in Blues Mix 32 resides not in the new but the old. Look no further than David Brinston's "Two Way Love Affair" from David's golden (early) age, the era of "Party Til The Lights Go Out" and "Kick It". Or luxuriate in "Back Door Tipper" from O.B. Buchana when he was at the peak of his game. And it's not just the vocalists. The production will give old-timers (anyone listening before 2012) thrills. Deft. Swinging. Comfortable.

And although they're not blockbusters, Jaye Hammer's "Background Check" and "Strawberry Ice Cream Woman" carry on the hallowed tradition of vintage Brinston and Buchana with class and distinction. Stone River Record's prolific Big G appears to be filling the vacuum left by O.B. Buchana's apparent departure from the Ecko label. (O.B.'s latest single came out on Music Access.) G sounds as feisty and engaged as ever on his two featured tracks, one a remix of "I Can't Tell Nobody" with Ms. Jody.

Of the balance of new or nearly-new selections, Ju Evans "Tasty Girl," which charted here a couple of years ago, hasn't aged as well as I thought it would. Too slick and jingle-like for repeated listens, in my opinion. On the other hand, recent arrival Melvino's (Melvin Lee Smith) "Low Down Dirty Blues" has an interesting swagger and should burnish his growing reputation.

---Daddy B. Nice

Buy Blues Mix 32: Southern Soul Gold at Apple.




************


Send product to:
SouthernSoulRnB.com
P.O. Box 19574
Boulder, Colorado 80308
Or e-Mail:
daddybnice@southernsoulrnb.com
Hard copies given preference for CD reviews.
*************
December 20, 2021:
THE JAY MORRIS GROUP: Long Story Short (Jay Morris Group) Five Stars ***** Can't Miss. Pure Southern Soul Heaven.
The Jay Morris Group hails from Greenwood, Mississippi. The group consists of brother Jay Morris and sister K. Monique ("same mom, same dad" Jay adds) and Jay's best friend Zee Brownlow. In September of 2018 their first single, Ms. Wendy, charted on Daddy B. Nice's Top 10 "Breaking" Southern Soul Singles under the artist title Jay Morris featuring Mario Brownlow. Subsequently, the song was released as "4 Fa 4" by the Jay Morris Group and went on to collect over 5 million views on its various YouTube pages.

Meanwhile, a companion single, "Happy Weight," was released and became equally popular, charting on Daddy B. Nice's Singles in January of 2020. Both songs catered to a subject dear to southern soul fans: that weight and heft in a woman can be beautiful and sexy. Both songs were rolled into a bountiful, sixteen-song collection titled Like Food To My Soul, published in 2019.

And yet, as popular as "4 Fa 4" and "Happy Weight" became, their fame was eclipsed by the new single, "Knee Deep," a sensitive ballad sung by Zee Brownlow exploring the nuances between friendship and love. The tune blew up its YouTube page, gaining some 12 million views on its official music video. "Knee Deep" struck chords with the audience no southern soul song had accomplished since Bishop Bullwinkle's "Hell Naw To The Naw Naw," catapulting the Jay Morris Group to headliner status on the chitlin' circuit.

Now comes the Jay Morris Group's second album, Long Story Short, and it is a revelation. Both in style and substance, Long Story Short picks up where Like Food To My Soul left off, continuing the story of "Knee Deep" with the "bad dream" of thoughts of "her with another man". "I don't like the way that feels," Zee Brownlow sings. He doesn't want to be a "hater," but his feelings overwhelm him as he watches the new boyfriend kneeling in front of his former enamored with a ring in hand. "I want to see her happy," Zee confesses, "but not happy with him." "Still knee deep in my feelings," looking at things from the outside. The song is called "Knee Deep Part II," and it kicks off the new album.

But wait. The Jay Morris Group isn't lacking for inspiration by focusing on the past (and their most successful tune). They're just getting started. And if you thought the short stories contained in the songs on FOOD FOR MY SOUL couldn't possibly get any better, you would be wrong. In "My Baby Don't Love Me No More" Jay Morris not only describes another heartfelt relationship gone south but embeds it in an original instrumental track as good or better than "Knee Deep's". And just when you think the tune might flag, KMonique cuts in with a verse from the women's perspective. "They say a woman loves too early, and a man too late," and she goes on to explain her progress from romance to mere familiarity just the way women do in real life, and suddenly you realize this album is dealing with reality in ways you've seldom heard on record.

If there's one fear skeptics will entertain as this album proceeds, it's along the lines of sheer awe. Like, "I don't know how long they can keep it up..." Meaning: creating these vivid, intricately-told, above all realistic stories within songs. And yet, one by one, the new songs demolish those fears. "How Can You Love Me" is just what the album advertises, a "long story short". And although told from the man's perspective, the finely-toned KMonique comes in with the woman's point of view in the end. Those interludes---about as close to a formula as Jay Morris gets---provide exquisite contrast.

And for those worried that the melodies and instrumental tracks might get repetitive under all those airy harmonies and wordy monologues, "How Can You Love Me" has a great instrumental sound---an idiosyncratic guitar lick clucking over a traditional piano's chording, reserving the more familiar, high-pitched, Jay Morris-style keyboard/organ for the choruses.

Ironically, for a vocal trio who profess not to play any of the musical instruments on their records, the Jay Morris Group has an interesting, competent, live-feeling, instrumental sound. "Send Me That Cashapp" begins almost like an acapella track but morphs into a gracefully textured musical background.
"Still Pay The Bills" uses that familiar fuzzy, treble-clef, almost kazoo-like, keyboard-organ sound we associate with the group. The song is a typical southern soul message, but for the Jay Morris group it almost sounds overly simplistic. "Southern Soul Party," featuring Jeter Jones, sounds better now than when it came out a year ago.

But the latter tunes are relative filler in an album that obsesses in the day-to-day confrontations between the sexes, songs like "Give Me Some Credit" and "It Sounds Like I'm Lying". Is it any wonder the group has attracted legions of fans? Like some modern-day Dylan, they're talking about things that normally aren't addressed in song, and they make it work musically. And yet, so talky! So many words. So many thoughts. After awhile you're excused for thinking you're the Jay Morris Group's psychiatrist, psychologist and/or spiritual healer, with them sprawled on your couch, talking stream-of-consciousness.

But it's great. It's different. It's original. Not to make any literal comparisons, but it did remind me of when I was young, and how we looked forward to each new Beatles album because we knew it was going to be different and exciting. It's kinda like that with this sophomore disc from Jay Morris. You want to hear what they've come up with. Soulful, original, apparently without antecedent (although they pay tribute to southern soul stars at discreet moments), this music appears to be nothing less than a new blues for the younger generation.

---Daddy B. Nice



December 1, 2021:
Various Artists: Winter Is Coming:A Southern Soul And Blues Queens' Christmas (Various Publishers) Four Stars **** Distinguished effort. Should please old fans and gain new.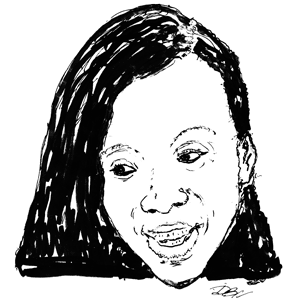 Let me tell you how it all went down. I was at this concert in Henderson, Texas when the divas on this album wrestled me to the floor in the lobby in full view of three security officers (!) twisting my arm painfully while repeating, "You must write about Christmas!" I've been telling recording artists for years not to bother with Christmas music, not that I have anything against Christmas. It's just fleeting---here one minute, gone the next---and I hate to see a good hook wasted on a song with such a temporary life span. The only Christmas song I can ever remember writing about was Pokey Bear and Crystal Thomas's amazing duet on "All I Want Is You," but that was because I was so hypnotized by the vocals and instrumental track I wasn't paying attention to the lyrics and didn't realize it was a Christmas song.

So that's my disclaimer as I sit here listening to (and actually enjoying) "Queen's Christmas," and if you're inclined to purchase a southern soul album with a little Christmas spirit this year, I can't think of a better choice. Not only are a host of up-and-coming southern soul demoiselles represented---Carletta Bush, Donna Renae, Dee Dee Simon, Tara Keith, Sassy D, Jessi Terrell, Jinda Harris, Sojo The Ladies Champ and Diamond Dollaz---but the song sequence is buoyed by intro/shout-outs from southern soul deejays around the country---Lady C, DJ Vonn, Lady B, Lady Jock, Down South Diva Ms. Bambie, Melle Mel That Lady DJ, Jazzi A, Alisha Jay and Anjali Queen---who pump up the volume and spice up the already panoramic variety.

Sojo's "So Good" fairly jumps out of the speakers with an appealing melody and memorable, harmonizing chorus that you'll be humming long after the CD ends. Sojo The Ladies Champ is the singer who debuted with Kinnie Ken on the impressive "I Got That Good Good" a couple of years ago and followed it up this year with the steamy solo ballad "Toes Curl".

Listen to Sojo singing "So Good" on YouTube.

Carletta Bush's "Christmas Slide" is a jam for any season---a stepping song that would stand on its own without the fairly superfluous "Christmas" tag. Donna Renae's "All I Want For Christmas" (not to be confused with fellow artist Donyale Renae) marks the return of an artist nominated for Best Debut of 2016 for "Steppin' Out". Before that she sang background on Unkle Eddie's "Crystal Delite". Tara Keith's "Holiday In Heaven" introduces a new artist with an impressive set of pipes on what may be the most romantic Yuletide track of the set.

Jinda Harris is on the cusp of genre recognition, marketing herself as The Lady Songbird Jinda. She brings a falsetto-scaled voice and special tone to "Dear Santa". And Diamond Dollaz, yet another new vocalist, closes out the album with the bonus track "You Ask Me". But there are many well-known artists as well, and just when you think the set might end, this CD keeps rolling.

Jesi Terrell, perhaps best known for "My Man Is A Full Grown Dawg", represents with "Secret Santa," a textbook case of Christmas on the down-low. Terrell is also known for her cover of Willie Clayton's "Love Mechnic" and her recent duet with Theo Huff, "Stay The Night".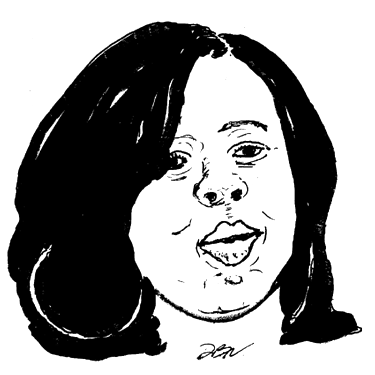 The perennially busy Sassy D, who has impressive duets with Tucka, Arthur Young, Jeter Jones and Coldrank to her credit, holds forth here with "Santa Didn't Buy That," in which she complains that "Santa gets all the credit"... "We're the real Santas," she continues, "working to the bone, running up our credit cards".

Which brings us to Dee Dee Simon, the unifying force behind this Christmas-themed, all-woman sampler. A year ago, Dee Dee recorded "Divorce," a bittersweet holiday ode instructing her husband to take his TV and car; she'd keep the house---"of course". This Christmas isn't much better. She's still thinking about the divorce. Should she let her ex "stop over for Christmas"? What about the kids? It's a dash of sober reality delivered in a strangely anonymous vocal style, as if Dee Dee were too emotionally damaged to inject any of her identifying vocal mannerisms into the song.

What I mean by that is you wouldn't necessarily know it was Dee Dee singing. You get the power in the last half that we associate with Dee Dee, but not necessarily the inflections, tones, little tics and gimmicks that are unmiskably Dee Dee Simon, and which are so important for an artist's brand. And which---come to think of it---we have precious little of from Dee Dee. She should be releasing a lot more singles than she is, which again is ironic because she is one of the most driven women on the planet and she wrote all of the music on this Christmas album! Talk about giving away some of your best hooks.

"Winter Is Coming: Queen's Christmas" wouldn't exist without Ms. Simon. The Queens Project started in 2020. Soliciting fellow artists for holiday-themed submissions, Dee Dee published two previous all-female sets. Last year's "Queens" featured, among others, Nellie "Tiger" Travis and Karen Wolfe. Unfortunately, "here today gone tomorrow," nothing of these two predecessor sets can be found online. They've vanished like last year's snow. So if you interested in this album, you'd better get it while you can. Like many Christmas projects, it's geared to fans of the artists and pressed copies are likely limited.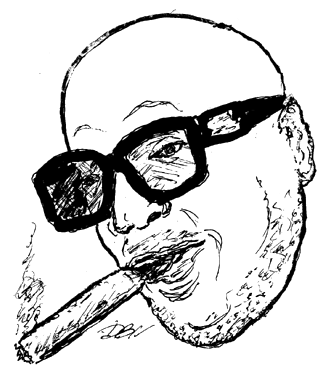 Simon wrote all the music on the album, then gathered the participating divas in Baton Rouge for four days of recording. 2 Buck Chuck, her worthy collaborator, produced all the tracks and took them back to California for mixing and mastering. The copyright credits belong to Babyboy Publishing, Katheryn Charlene Publishing, in association with the independent artist publishing entities featured on each track.

Merry Christmas, everyone!

---Daddy B. Nice

Buy "Winter Is Coming:A Southern Soul And Blues Queens' Christmas" at PayHip.




************


Send product to:
SouthernSoulRnB.com
P.O. Box 19574
Boulder, Colorado 80308
Or e-Mail:
daddybnice@southernsoulrnb.com
*************
************


Send product to:
SouthernSoulRnB.com
P.O. Box 19574
Boulder, Colorado 80308
Or e-Mail:
daddybnice@southernsoulrnb.com
*************




UNDER CONSTRUCTION!




************


Send product to:
SouthernSoulRnB.com
P.O. Box 19574
Boulder, Colorado 80308
Or e-Mail:
daddybnice@southernsoulrnb.com
*************
************


Send product to:
SouthernSoulRnB.com
P.O. Box 19574
Boulder, Colorado 80308
Or e-Mail:
daddybnice@southernsoulrnb.com
*************
TABLE OF CONTENTS

Highway Heavy, Pinky Ring Music Vol. 2, 4-18-22

Nelson Curry, Evolution Of Soul, 4-1-22

Sweet Nay, Good Vibes, 3-1-22

Various Artists (Ecko), Blues Mix 32: Southern Soul Gold, 2-13-22

The Jay Morris Group, Long Story Short, 12-20-21

Various Artists, Winter Is Coming: A Southern Soul And Blues Queens' Christmas, 12-1-21

********


RECENTLY REVIEWED:


Gerod Rayborn, I Love My Blues, 10-25-21 (Contained in the Gerod Rayborn Artist Guide. Click link.)


Ra'Shad The Blues Kid, Double Review, Southern Side of Soul / Bluz Me 9-23-21 (Click link)


Ms. Jody, Cowboy Style, 9-1-21 (Scroll down this column.)


Sir Charles Jones, The Chosen One, 7-28-21 (Scroll down this column.)


Jeter Jones, Trailride Certified Part 2, 6-27-21 (Scroll down this column.)


Hisyde, Who Is Hisyde, 6-1-21 (Contained in the Hisyde Artist Guide. Click link.)

*********

Rating Guide:

Five Stars ***** Can't miss. Pure Southern Soul heaven.

Four Stars **** Distinguished effort. Should please old fans and gain new.

Three Stars *** Solid. The artist's fans will enjoy.

Two Stars ** Dubious. Not much here.

One Star * A disappointment. Avoid.

********
Send CD's to Daddy B. Nice, P. O. Box 19574, Boulder, Colorado, 80308 to be eligible for review on this page. Or... E-mail daddybnice@southernsoulrnb.com

********

**********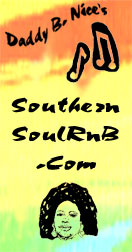 *********

September 1, 2021: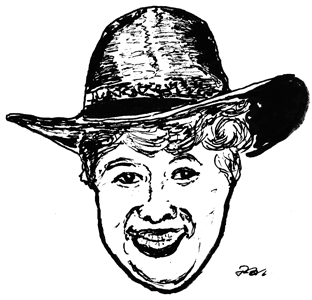 MS. JODY: Cowboy Style (Ecko) Two Stars ** Dubious. Not much here.The honey-voiced and irrepressible Ms. Jody kicks off her new album Cowboy Style with "I Wanna Celebrate," a tune written by one of her best songwriters, John Cummings (with John Ward). She brings great enthusiasm to the vocal, as does Ward to the instrumental track, which is crisp as a potato chip from a just-opened bag. The track is embellished with solid string and brass accompaniments that add depth. It's followed by "Cowboy Style," which charted on Daddy B Nice's Top 10 Singles at #2 in August, barely missing a #1 showing. "Cowboy Style" sports a similar freshness of sound and even songwriting, with an unfamiliar composer for Ecko, Charles Burton (with Ms. Jody and John Ward), bringing a novel perspective to the legendary Memphis label's usual fare.

"This Ecko-recorded track begins like a Ronald Jefferson, Slacktraxx production," your Daddy B. Nice writes, "with that ubiquitous little, muffled guitar (or keyboard?) pecking sound that Slack has used on countless hit singles. What? Capitulation from Memphis? You can imagine John Ward and company tearing their hair out over the Louisianan's success with this elementary-school sound, but it segues into one of Ms. Jody's finest efforts. After all, Ms. Jody is the mistress of the understated vocal, and as the instrumental track blossoms into a gentle boogie-woogie the song becomes irresistible."

So what makes this collection go "south" so quickly? It begins with the aforementioned "I Wanna Celebrate," which despite its strengths is one of the most pedestrian melodies John Cummings has ever written. Ecko has long relied on the same group of composers. John Cummings, Raymond Moore, Gerod Rayburn, James Jackson, Henderson Thigpen, Rick Lawson, Marshall Jones, Sam Fallie (aka Mr. Sam) and John Ward himself come most readily to mind. Moore and Cummings alone have written hundreds of songs for Ecko over the last twenty-some years, not just for one artist but many artists---Brinston, Buchana, McKnight, Potts-Wright, Hammer and many more.

The problem is the creativity of these prolific songwriters is finite. There's just so much "manna from heaven" (music) any one man is blessed with. And when you multiply the writers' workload by Ecko's policy of an album per artist per year, you begin to understand the uphill climb these songwriters face. What happens in COWBOY STYLE is the compositional weakness one may be inclined to forgive (due to the great execution) in "I Wanna Celebrate" is completely undermined by the third song in the set, "Turn It Up, whose chords have been used on more Ecko tracks than the proverbial old whore. And musical sameness---derived, hackneyed chords and tempos---mar the majority of the remainder of the set.

With the Ms. Jody-written "Let's Have A Good Time," (done twice on the album) anticipation and enthusiasm momentarily revive. Here is a real groove, thanks to writer Vertie Joanne Delapaz (aka Ms. Jody). It's a bewitching and dance-friendly "hook," providing an opportunity to build on the good will gained from the fresh-sounding "Cowboy Style," but trouble arrives in the guise of the instrumental track. Here Ward has the opportunity to impress with a cutting-edge, monster-groove production that will launch this jam into the hit-single stands. He's done it before (O.B. Buchana's "The Mule" comes to mind) but he swings and he misses. It's the same-old-same-old, programmed rhythm section, just getting by technically speaking---good enough, but not really good enough---lacking any instrumental solos, talking interludes, double-tracking, echo/reverb, additional percussion or auditory novelties that might make the tune memorable. In a word, it's a missed opportunity in a collection that could use a stand-out track.


The appearance of Big G on "I Can't Tell Nobody" is a welcome sight, and as often occurs with unexpected juxtapositions, Big G's voice is a delight to hear in the context of a Ms. Jody album. However, the song really doesn't get off the ground because Big G himself is challenged compositionally, having himself released an album-per-year of by-now, very familiar material for almost the same length of time as Ms. Jody.

Neil Young sang that "Rust never sleeps," and it may be that after the year off with Covid-19, Ms. Jody and crew have a little rust to shake off. We can usually count on one or two hit singles from a Ms. Jody CD, but other than the title track, the balance of Cowboy Style doesn't encourage replaying. After three beginning-to-end listenings over a period of days (in addition to many "single" shots), I just didn't want to pick up this album again, and I wouldn't recommend it to a first-time listener hoping to make them a Ms. Jody fan. Few of the indefatigable Ms. Jody's albums are "classics"---she records too frequently for that---but of the more mediocre collections this may be the most forgettable.

---Daddy B. Nice

Buy Ms. Jody's new Cowboy Style album at Apple.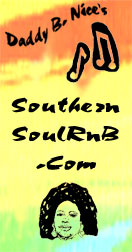 July 28, 2021: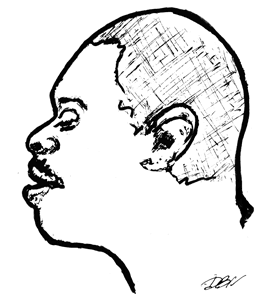 SIR CHARLES JONES:

The Chosen One (Music Access) Five Stars ***** Can't Miss. Pure Southern Soul Heaven.

As most everyone conversant with southern soul music knows, Sir Charles Jones and Jeter Jones (no relation) got together in 2020 to produce The Jones Boyz: Two Kings". The collaborative album was successful, not to mention a validation for Jeter Jones, who had written and sung his way from obscurity to the top rank of southern soul artists, a moment further memorialized at the onset of the Sir Charles "Still In Love" video, when Charles welcomes an exhausted, road-tripping Jeter Jones into his studio with, "I know you're tired, man." The two performers brought out the best in one another, but who knew at the time that the partnership would stimulate their future output?

Jeter's new album (reviewed previously on this page) is among his best ever, and The Chosen One is an uncommonly powerful set from Sir Charles. The songs pour out in a torrent of inspiration. As a matter of fact the tunes are so varied, with so many contexts and points of view, it's tempting to wonder if Charles has a secret cache of songwriters on his payroll. Whatever the resource, the results are amazing.

Three of the tunes from THE CHOSEN ONE dominated Daddy B. Nice's Top 10 "Breaking" Southern Soul Singles in the month of June: "Eternity" at #3, "Forever" at #6 and "Midwest Party" at #9. In July the title track "The Chosen One" came in at #5.

The ballad "Eternity" is in the mode of last year's "Still In Love" but with much less visible artifice. It's a superb Sir Charles Jones love ballad, emotionally true.

Produced to cross over into the pop market, with a rock-and-rollish piano, doo-wop chorus and gorgeous synthesized chorus, "Forever" should endear Charles to the baby-boomer audience and anyone who loves the musicality of early rock and roll.

"Midwest Party" caters to the only geographical group that gets less respect than Southerners. Charles dedicates it to his far-flung, midwest family members but all Midwesterners will love this smooth-stepping hymn to the heart of the country. "Even Nebraskans" Sir Charles notes toward the end. "They sure know how to two-step too!"

With an instrumental sound reminiscent of early-seventies Marvin Gaye and a bracing, northern musical ambience (vintage Detroit and Philly), "The Chosen One" is a chest-pounding, selfie testimonial. Charles is aiming for the audience beyond southern soul with this chest-thumping and fronting, but the track is so purely focused and musical it comes off as natural and captivating, akin to a first-time artist introducing himself to the world. And who wouldn't want Charles leading the charge of southern soul into the mainstream, cape furling in the wind, "grown-folks" shield glinting in the sun?

Many of the songs in this ten-track set are three minutes in length, which adds to their power, and gives the set an explosive element. But even the longer songs---"I'm All I Got, I'm All I Need," for instance, roll by expeditiously, one after another, in waves of seemingly spontaneous energy.

"Morning Rain" indulges in synthesizer washes and vocally-enhanced vocals we fans recognize from Sir Charles' past work, but without any telltale barnacles of age or derivation clinging to it.

"I'm All I Got, I'm All I Need" offers a wickedly ornery take on the old saw that "no man is an island". Charles' narrator in this tune insists he can survive without anyone, and whether it's meant as a portrait of an egotist or a tongue-in-cheek satire, the lyrics are a brash reminder that there are no boundaries in songwriting except those made by songwriters themselves. Like all of the songs in the set, freshness and spontaneity are the order of the day.

How does a 25-year veteran of southern soul music re-invent himself, approaching his music as if he were a wide-eyed kid, bringing innocence and fresh perspective to bear on all the dues he's paid and techniques he's acquired? On The Chosen One it's as if Sir Charles Jones has been "reborn," achieving that most difficult and elusive state of mind for a show-business veteran. If you've grown blasé about the King of Southern Soul, I guarantee you'll be surprised by this album's freshness, curiosity and enthusiasm.

---Daddy B. Nice

Listen to all the tracks from THE CHOSEN ONE on YouTube.

Buy Sir Charles Jones' THE CHOSEN ONE album at Amazon.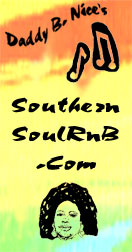 June 27, 2021:
JETER JONES: Trailride Certified Part 2 (Jones Boys Ent.) Five Stars ***** Can't Miss. Pure Southern Soul Heaven.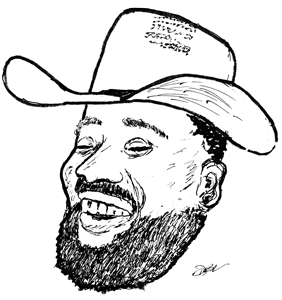 Jeter Jones is in the midst of one of the most productive runs by a southern soul artist in recent memory. Consider that since last summer (the Covid summer of 2020) Jones has released the following albums of all-new material: The Jones Boyz: 2 Kings with Sir Charles Jones, the solo project Mufassa, a Jones-inspired and Jones-dominated, multi-artist compilation titled Fish Grease Friday and now Trailride Certified 2, a 21-track, various artists compilation featuring Jeter Jones on practically every track. The long and short of it is that it's hard to imagine the last year in southern soul music WITHOUT Jeter Jones.

I previewed the new album last month in a "New Album Alert," recounting the shock of watching Jeter sucker-punch-shoot a Jeter Jones imposter in the YouTube-video, outdoor-prelude to the otherwise carefree, massive booty-twerking club jam "Back That Thang Up". And for the same reason many years ago I was horrified by Bigg Robb's remix of Mel Waiters' "Hole In The Wall," I explained why I didn't like Jeter's remix of his signature song "Black Horse". In short, if you've discovered enough magic to hit the sweet spot of southern soul i.e. "Black Horse," don't funkadelic it up!

But after the better part of a month spent listening to the surprising outpouring of music in TRAILRIDE CERTIFIED 2, I don't have another reservation to dispense. This is a set of music you can live with. Of how many albums, seriously, can you say that?

There may not be a song on this album as blissfully buoyant as Jeter & JL's "Love You Down" from "Fish Grease Friday," nor a song as captivating and guitar-inspired as "Mind Playing Tricks On Me" from "Mufassa," but TRAILRIDE CERTIFIED dwarves them and the preceding albums. In fact, given the excessive amount of material to be covered in TRAILRIDE CERTIFIED 2, I think the best way to approach it is simply to bullet-comment (pun intended, of course) on the songs I've been listening to most frequently this month.

"Boots Knockin'"

"Slow-motion sensuality slathered over a bed of heavenly instrumental sweetness." From Top 10 Single charts May 2021 #2. Jeter's seems inspired and "stretches out" with an eye-opening vocal. Urban Mystic joins him.

"(Something About The) Rain (Remix)"

This soulful slow jam featuring Jeter, Volton Wright, R&B Pooh, and David Jones is reminiscent of Wendell B and the Soul Music Representative's "Still Learning 'Bout Love". In other words, a quartet of street-corner serenaders blowing your mind.

"Plain Ole Country Boy"

This was the first pre-release single from the album (charting at #4 in April), and it's held up well. With lyrics like, "I go to church on Sunday/Work on Monday," it portrays the kind of humble man just about any woman would find huggable.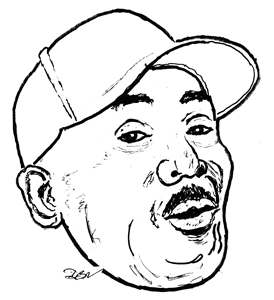 "My House"

This emotive ballad features Volton Wright, whom I gave four stars for his distinguished southern soul debut (reviewed on this page). And I notice his presence, writing and/or singing, in other spots of Trailride Certified 2.

"On My Way Home"

I've actually been listening to this tune the most, and today (as I'm writing) is Father's Day, so I was delighted to hear my daughter, who is not a southern soul lover, and who deployed twice to Iraq, and to whom I'd sent the song, say, "I liked the song you sent me." That was a first.

"Trailride Party"

You'll remember this one as the guy who sounds like Cupid. A young guy named Just-K joins Jeter on a rousing melody.

"Lady In These Streets"

The lyrics are over the top, and I haven't even "caught" half of them yet, but the instrumental track pulls me in like an outgoing tide. The vocal tracks are enhanced by female rappers Mizzbehave and KyaraBoo.

"Dirt Road Loving"

This tune's getting the most YouTube views. People love the lyrics, which revisit the territory described so well by Mr. (Chris) Ivy in "Turn Road".

That's ten songs discussed, and only half the album covered. Other songs that have caught my attention are "What You See" feat. DeShay, "I Shoulda Done Better" (from a con's perspective), "Put It In My Face" feat. Terry Rogers, the chant-like "Get My Shine On" and "Somebody Won't Make It" (about Covid 19). You begin to see the scope of this project. This album takes up the better part of an hour, and you can listen to its endless variety as you would have listened to top-forty radio back in the day.


One final note. In my "Album Alert" I promised to speak to the issue of production. I noticed a lot of the tracks on Trailride Certified Part 2 had new and/or unknown producers, and I noticed the absence of Ronald "Slack" Jefferson. And I said that might be a "good thing".

Well, no worries. These guys, Jeter and Slack, had this thing well in hand the whole time. Ronald "Slack" Jefferson is the executive producer of this album. Like a Joycean hero, Slack is unseen and everywhere (with a couple of exceptions) while a raft of new and mostly unknown producers---Carl Sanders, Daejuan Braxton, Bishop Burrell, Brandon O. Williams, Christopher Washington, Marcus Bell, Kevin Nelson, Eric "Smidi" Smith, Ronald Johnson---take over on the front lines. The result is a refreshing diversity of producing approaches becoming such a massive project. From song to song you don't know what to expect, just as it was in the aforementioned heyday of radio, and maybe still is in a few choice locations, namely southern soul's Stations of the Deep South.

My lasting impression of Trailride Certified Part 2 will be of its remarkable many-sidedness. Yet despite its panoramic scope, this is Jeter Jones' most personal album. A touching sense of familial intimacy and easy-going vulnerability permeates every track.

Digital customers will see, in the album cover work of a storm-threatening, horse-filled, western scene, a second cowboy-hatted man standing behind Jeter. And on the hard copy of the jewel case and the artwork of the actual CD disc, the name Troy Ford is given equal billing with Jeter Jones. When I asked Jeter who Troy Ford is, and what he contributed to the album, he replied that Troy Ford is his older brother, a black cowboy who has been rodeoing (specialty: steer wrestling) for twenty-five years.

"He is the one that motivated me to go back to my roots of Trailride Certified. Most of the songs, like 'Hold It In The Road' and 'Dirt Road Loving,' talk about our adventures. His nick name is Crow. When I say (on the album), 'Crow said take her to the watering hole.' That's him."

---Daddy B. Nice

Buy Trailride Certified Part 2 at Apple.

Listen to all the tracks from Jeter Jones' new Trailride Certified Part 2 on YouTube.