December 20, 2021:
THE JAY MORRIS GROUP: Long Story Short (Jay Morris Group) Five Stars ***** Can't Miss. Pure Southern Soul Heaven.
The Jay Morris Group hails from Greenwood, Mississippi. The group consists of brother Jay Morris and sister K. Monique ("same mom, same dad" Jay adds) and Jay's best friend Zee Brownlow. In September of 2018 their first single, Ms. Wendy, charted on Daddy B. Nice's Top 10 "Breaking" Southern Soul Singles under the artist title Jay Morris featuring Mario Brownlow. Subsequently, the song was released as "4 Fa 4" by the Jay Morris Group and went on to collect over 5 million views on its various YouTube pages.

Meanwhile, a companion single, "Happy Weight," was released and became equally popular, charting on Daddy B. Nice's Singles in January of 2020. Both songs catered to a subject dear to southern soul fans: that weight and heft in a woman can be beautiful and sexy. Both songs were rolled into a bountiful, sixteen-song collection titled Like Food To My Soul, published in 2019.

And yet, as popular as "4 Fa 4" and "Happy Weight" became, their fame was eclipsed by the new single, "Knee Deep," a sensitive ballad sung by Zee Brownlow exploring the nuances between friendship and love. The tune blew up its YouTube page, gaining some 12 million views on its official music video. "Knee Deep" struck chords with the audience no southern soul song had accomplished since Bishop Bullwinkle's "Hell Naw To The Naw Naw," catapulting the Jay Morris Group to headliner status on the chitlin' circuit.

Now comes the Jay Morris Group's second album, Long Story Short, and it is a revelation. Both in style and substance, Long Story Short picks up where Like Food To My Soul left off, continuing the story of "Knee Deep" with the "bad dream" of thoughts of "her with another man". "I don't like the way that feels," Zee Brownlow sings. He doesn't want to be a "hater," but his feelings overwhelm him as he watches the new boyfriend kneeling in front of his former enamored with a ring in hand. "I want to see her happy," Zee confesses, "but not happy with him." "Still knee deep in my feelings," looking at things from the outside. The song is called "Knee Deep Part II," and it kicks off the new album.

But wait. The Jay Morris Group isn't lacking for inspiration by focusing on the past (and their most successful tune). They're just getting started. And if you thought the short stories contained in the songs on FOOD FOR MY SOUL couldn't possibly get any better, you would be wrong. In "My Baby Don't Love Me No More" Jay Morris not only describes another heartfelt relationship gone south but embeds it in an original instrumental track as good or better than "Knee Deep's". And just when you think the tune might flag, KMonique cuts in with a verse from the women's perspective. "They say a woman loves too early, and a man too late," and she goes on to explain her progress from romance to mere familiarity just the way women do in real life, and suddenly you realize this album is dealing with reality in ways you've seldom heard on record.

If there's one fear skeptics will entertain as this album proceeds, it's along the lines of sheer awe. Like, "I don't know how long they can keep it up..." Meaning: creating these vivid, intricately-told, above all realistic stories within songs. And yet, one by one, the new songs demolish those fears. "How Can You Love Me" is just what the album advertises, a "long story short". And although told from the man's perspective, the finely-toned KMonique comes in with the woman's point of view in the end. Those interludes---about as close to a formula as Jay Morris gets---provide exquisite contrast.

And for those worried that the melodies and instrumental tracks might get repetitive under all those airy harmonies and wordy monologues, "How Can You Love Me" has a great instrumental sound---an idiosyncratic guitar lick clucking over a traditional piano's chording, reserving the more familiar, high-pitched, Jay Morris-style keyboard/organ for the choruses.

Ironically, for a vocal trio who profess not to play any of the musical instruments on their records, the Jay Morris Group has an interesting, competent, live-feeling, instrumental sound. "Send Me That Cashapp" begins almost like an acapella track but morphs into a gracefully textured musical background.
"Still Pay The Bills" uses that familiar fuzzy, treble-clef, almost kazoo-like, keyboard-organ sound we associate with the group. The song is a typical southern soul message, but for the Jay Morris group it almost sounds overly simplistic. "Southern Soul Party," featuring Jeter Jones, sounds better now than when it came out a year ago.

But the latter tunes are relative filler in an album that obsesses in the day-to-day confrontations between the sexes, songs like "Give Me Some Credit" and "It Sounds Like I'm Lying". Is it any wonder the group has attracted legions of fans? Like some modern-day Dylan, they're talking about things that normally aren't addressed in song, and they make it work musically. And yet, so talky! So many words. So many thoughts. After awhile you're excused for thinking you're the Jay Morris Group's psychiatrist, psychologist and/or spiritual healer, with them sprawled on your couch, talking stream-of-consciousness.

But it's great. It's different. It's original. Not to make any literal comparisons, but it did remind me of when I was young, and how we looked forward to each new Beatles album because we knew it was going to be different and exciting. It's kinda like that with this sophomore disc from Jay Morris. You want to hear what they've come up with. Soulful, original, apparently without antecedent (although they pay tribute to southern soul stars at discreet moments), this music appears to be nothing less than a new blues for the younger generation.

---Daddy B. Nice



December 1, 2021:
Various Artists: Winter Is Coming:A Southern Soul And Blues Queens' Christmas (Various Publishers) Four Stars **** Distinguished effort. Should please old fans and gain new.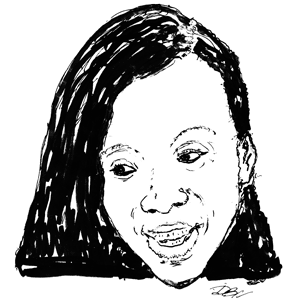 Let me tell you how it all went down. I was at this concert in Henderson, Texas when the divas on this album wrestled me to the floor in the lobby in full view of three security officers (!) twisting my arm painfully while repeating, "You must write about Christmas!" I've been telling recording artists for years not to bother with Christmas music, not that I have anything against Christmas. It's just fleeting---here one minute, gone the next---and I hate to see a good hook wasted on a song with such a temporary life span. The only Christmas song I can ever remember writing about was Pokey Bear and Crystal Thomas's amazing duet on "All I Want Is You," but that was because I was so hypnotized by the vocals and instrumental track I wasn't paying attention to the lyrics and didn't realize it was a Christmas song.

So that's my disclaimer as I sit here listening to (and actually enjoying) "Queen's Christmas," and if you're inclined to purchase a southern soul album with a little Christmas spirit this year, I can't think of a better choice. Not only are a host of up-and-coming southern soul demoiselles represented---Carletta Bush, Donna Renae, Dee Dee Simon, Tara Keith, Sassy D, Jessi Terrell, Jinda Harris, Sojo The Ladies Champ and Diamond Dollaz---but the song sequence is buoyed by intro/shout-outs from southern soul deejays around the country---Lady C, DJ Vonn, Lady B, Lady Jock, Down South Diva Ms. Bambie, Melle Mel That Lady DJ, Jazzi A, Alisha Jay and Anjali Queen---who pump up the volume and spice up the already panoramic variety.

Sojo's "So Good" fairly jumps out of the speakers with an appealing melody and memorable, harmonizing chorus that you'll be humming long after the CD ends. Sojo The Ladies Champ is the singer who debuted with Kinnie Ken on the impressive "I Got That Good Good" a couple of years ago and followed it up this year with the steamy solo ballad "Toes Curl".

Listen to Sojo singing "So Good" on YouTube.

Carletta Bush's "Christmas Slide" is a jam for any season---a stepping song that would stand on its own without the fairly superfluous "Christmas" tag. Donna Renae's "All I Want For Christmas" (not to be confused with fellow artist Donyale Renae) marks the return of an artist nominated for Best Debut of 2016 for "Steppin' Out". Before that she sang background on Unkle Eddie's "Crystal Delite". Tara Keith's "Holiday In Heaven" introduces a new artist with an impressive set of pipes on what may be the most romantic Yuletide track of the set.

Jinda Harris is on the cusp of genre recognition, marketing herself as The Lady Songbird Jinda. She brings a falsetto-scaled voice and special tone to "Dear Santa". And Diamond Dollaz, yet another new vocalist, closes out the album with the bonus track "You Ask Me". But there are many well-known artists as well, and just when you think the set might end, this CD keeps rolling.

Jesi Terrell, perhaps best known for "My Man Is A Full Grown Dawg", represents with "Secret Santa," a textbook case of Christmas on the down-low. Terrell is also known for her cover of Willie Clayton's "Love Mechnic" and her recent duet with Theo Huff, "Stay The Night".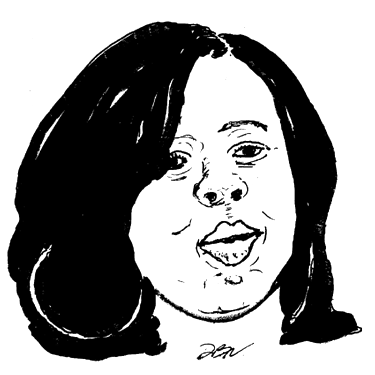 The perennially busy Sassy D, who has impressive duets with Tucka, Arthur Young, Jeter Jones and Coldrank to her credit, holds forth here with "Santa Didn't Buy That," in which she complains that "Santa gets all the credit"... "We're the real Santas," she continues, "working to the bone, running up our credit cards".

Which brings us to Dee Dee Simon, the unifying force behind this Christmas-themed, all-woman sampler. A year ago, Dee Dee recorded "Divorce," a bittersweet holiday ode instructing her husband to take his TV and car; she'd keep the house---"of course". This Christmas isn't much better. She's still thinking about the divorce. Should she let her ex "stop over for Christmas"? What about the kids? It's a dash of sober reality delivered in a strangely anonymous vocal style, as if Dee Dee were too emotionally damaged to inject any of her identifying vocal mannerisms into the song.

What I mean by that is you wouldn't necessarily know it was Dee Dee singing. You get the power in the last half that we associate with Dee Dee, but not necessarily the inflections, tones, little tics and gimmicks that are unmiskably Dee Dee Simon, and which are so important for an artist's brand. And which---come to think of it---we have precious little of from Dee Dee. She should be releasing a lot more singles than she is, which again is ironic because she is one of the most driven women on the planet and she wrote all of the music on this Christmas album! Talk about giving away some of your best hooks.

"Winter Is Coming: Queen's Christmas" wouldn't exist without Ms. Simon. The Queens Project started in 2020. Soliciting fellow artists for holiday-themed submissions, Dee Dee published two previous all-female sets. Last year's "Queens" featured, among others, Nellie "Tiger" Travis and Karen Wolfe. Unfortunately, "here today gone tomorrow," nothing of these two predecessor sets can be found online. They've vanished like last year's snow. So if you interested in this album, you'd better get it while you can. Like many Christmas projects, it's geared to fans of the artists and pressed copies are likely limited.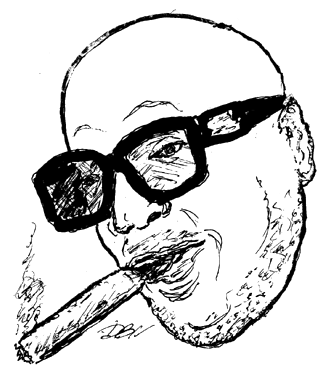 Simon wrote all the music on the album, then gathered the participating divas in Baton Rouge for four days of recording. 2 Buck Chuck, her worthy collaborator, produced all the tracks and took them back to California for mixing and mastering. The copyright credits belong to Babyboy Publishing, Katheryn Charlene Publishing, in association with the independent artist publishing entities featured on each track.

Merry Christmas, everyone!

---Daddy B. Nice

Buy "Winter Is Coming:A Southern Soul And Blues Queens' Christmas" at PayHip.




************


Send product to:
SouthernSoulRnB.com
P.O. Box 19574
Boulder, Colorado 80308
Or e-Mail:
daddybnice@southernsoulrnb.com
*************
October 25, 2021:
Gerod Rayborn: I Love My Blues (Ecko)
Four Stars **** Distinguished effort. Should please old fans and gain new.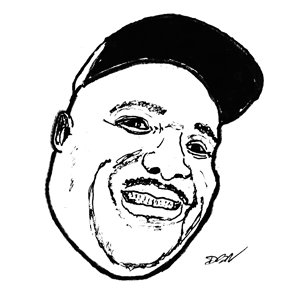 The title cut of Gerod Rayborn's new album I Love My Blues first saw light of day on Ecko Records' 2019 sampler Blues Mix 28: Dance Party Soul. The title was listed as "I Like The Blues" but the song was the same, including the lyrics, "I love my blues". Memphis musician Rayborn is well-known throughout the southern soul industry for his association with Ecko Records as a composer, producer and recording artist. He's written songs for Jaye Hammer, Sheba Potts-Wright, Carl Sims, Denise LaSalle, David Brinston, Ms. Jody and O.B. Buchana, making him a fixture in Ecko Records liner notes, in addition to guesting frequently in the Memphis label's Blues Mix Series---for instance, the catchy "Night Time Lovers" from the Ecko compilation Blues Mix 31: Dirty South Soul, reviewed here in September 2020 and, like "I Love My Blues," reprised on this new set.

A decade in the making (one of the tracks, "I Need It," dates back to 2013) Rayborn's new collection mirrors its predecessor---the 2010, Ecko-published, solo debut by Gerod, Call Before You Come--- with a generous fourteen-track assortment that belies the long and winding road between CD's. Vigor and "want to," including the craving to perform one's own work, are the calling cards of I Love My Blues, which manifests a marked progression from the by-no-means insubstantial pleasures of Call Before You Come. It appears that instead of writing for other artists, Gerod has saved some of his best stuff for himself.

In addition to "I Love My Blues" and "Night Time Lovers," a bevy of uptempo numbers stand out, none more so than "I Work Hard for What I Got". Its strength is in the indomitable bass line and the rousing vocal, but the message contained in the lyrics---that you work hard to get the things you want, and you're proud of it---fires up the proceedings. "That Groove," not to be confused with Katrenia Jefferson's "That Thang," which it emulates in tempo and phrasing, also gets the juices flowing. Another noteworthy club jam, "Sue's Daughter," traffics in the musical territory of Bobby Rush's "Sue,"punctuated by a stomping rhythm track and authoritative vocal. Ironically, and despite the variety of styles used throughout, Gerod's vocals are largely invisible, which may be one of the finest compliments one can give an artist.

There are miscues: for example the set-opening "I Need It," with a bass line you've heard ad nauseum on dozens of Ecko jams, or "Take Me Back's" shameless recycling of the oft-used, string-section hook from Ms. Jody's "Your Dog's About To Kill My Cat". But these lapses are more than offset by slow-jam jewels like "Show Me Some Love," "I Still Want You" and "Ain't Gonna Let Nobody Mess Up My Day". Even the stock blues of "I'm The Right Age To Sing The Blues" wins over the listener with its nifty customizing to Gerod Rayborn's personal-life specifications.

What really gets the blood flowing, however, are two tunes you'd never expect on a record by a musician thoroughly immersed in Ecko Records culture. "You Didn't Know What You Had" is Percy Sledge-like. It also recalls the best days (when the streets were cobblestoned in gold) of Stax and Hi Records, former Memphis institutions that the current, Memphis-area music scene seems to give short shrift.

The other head-turning track is "Somebody's Been Talking Too Much," a winsome, mid-tempo, domestic slice-of-life that begs for airplay. If you're not seduced by the musically-undulating verses (and, once again, Rayborn's expert but invisible-like-God, totally natural vocalizing), you'll be transported by the exotic, far-Eastern, musical fillip that tiptoes through the instrumental track.

Combined with already-mentioned stand-outs like "Night Time Lovers," "I Love My Blues," and "I Work Hard For What I Got," this music takes I Love My Blues to another level---and thrusts Gerod Rayborn into the unfamiliar role of being one of the most exceptional and surprising recording artists of the year.

---Daddy B. Nice

Buy Gerod Rayborn's I Love My Blues album at Apple.

See Daddy B. Nice's new Artist Guide to Gerod Rayborn.

************


Send product to:
SouthernSoulRnB.com
P.O. Box 19574
Boulder, Colorado 80308
Or e-Mail:
daddybnice@southernsoulrnb.com
*************

September 23, 2021: Double review, Same artist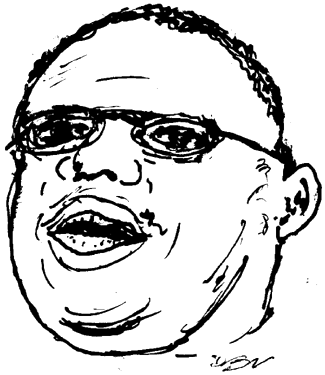 Ra'Shad The Blues Kid: Southern Side Of Soul (RaShad The Blues Kid) Four Stars **** Distinguished effort. Should please old fans and gain new. And....Ra'Shad The Blues Kid: Bluz Me (RaShad The Blues Kid) Three Stars *** Solid. The artist's fans will enjoy.
These two newly-released collections, with a combined total of 26 tracks, are the latest music from Laurel, Mississippi's Ra'Shad The Blues Kid, whose first southern soul single, "Shake It," debuted in 2016 and whose first long-play set, Country Soul, was published in 2017. Southern Side Of Soul, with fifteen songs, concentrates on southern soul, while Bluz Me, with eleven songs, focuses on blues.

The first couple of times I listened to Southern Side Of Soul, I was in seventh heaven, transported by the authenticity and originality of the music. Ra'Shad was filling a gap in southern soul music I wasn't even aware I had been missing: someone to replace the sounds of yesteryear artists like Billy "Soul" Bonds, Luther Lackey, Lee "Shot" Williams and Frank Mendenhall. Ra'Shad isn't quite on their level yet---his vocals and production still need improvement---but in songs like "Ride It," "Say Yea," "Let Me Love You" and "One Room," he furnishes the most enticing hope this side of young artist Arthur Young (of "Funky Forty" fame) of filling that sweet, humble, old-school southern soul niche that is increasingly difficult to find in today's market.

Apparently, few fans agree or are aware of him. Ra'Shad's YouTube numbers remain appallingly low, whether because fans are turned off by the lack of technique or because they simply won't register Ra'Shad on their radar until he scores a genuine hit single (like Young with "Funky Forty"). Ironically, The Blues Kid's finest single to date, "Singing The Blues," released in January of this year and charting at #4 in March, is a no-show on Southern Side Of Soul.

It's true that as a vocalist Rashad leaves much to be desired. There are hints here and there of something special, but power, clarity and projection---the basic tools of a gospel-bred southern soul singer---are not there, at least not yet. And the production also gets barely adequate marks, although the gospel backgrounds on some of the verses and choruses are a lovely tease (check out "Close To Me" and "Let Me Love You"), promising future delights if and when they're put into more streamlined and spectacular arrangements.

But Ra'Shad has a marvelous writing gift and more than passing familiarity with blues guitar, and with these two tools he ceaselessly beats the musical bushes, uncovering one gem after another of old-school style, southern soul melodies. His songwriting is a treasure trove, turning heads among his peers, and on certain songs on Southern Side Of Soul he comes enticingly close to putting it all together. Listen to his ladies' anthem, "Say Yea," and you can imagine the crowd waving their hands in the air, swaying to the lullabye-like tempo. Listen to the smoking drums and bass and the loose yet tenacious vocal on "Ride It" and there is no doubt this jam could fill the dance floor. "It's Over" and "That's What You Are" are deserving as well in spite of the variable execution.

Turning to his other just-released album, Bluz Me, the dynamic is very different. Here, perhaps due to the fact that he's been singing blues since his teens, Ra'Shad delivers more powerful and confident vocals and more precise and technically-compelling instrumental tracks, dominated by his bluesy lead guitar. Look no further than the crystal-clear, well-sung "Bad Feeling". "Ain't No Sunshine" is just as crisp and panoramic, with an assertive vocal and stand-up guitar. So on his blues album the strengths and flaws are reversed. The writing consists of covers and well-tread blues riffs (in other words, not much to write home about) while the vocals and production are outstanding.

After listening to Bluz Me I went back to Southern Side Of Soul and listened again to the instrumental tracks. Sure enough, the instrumentation has no guitar to speak of, meaning that to Ra'Shad the difference between the blues and southern soul is the lead guitar. If it's "southern soul," use keyboards, etc., if it's "blues" use guitar. This is an arbitrary and personal dichotomy. There is no reason Ra'Shad couldn't and shouldn't use his prime instrument---the guitar---on his southern soul songs, along with the more assured and assertive vocals the guitar seems to bring out in him. "Let Me Love You" from Southern Side Of Soul is proof of this: the guitar-dominant production fairly jumps off the music player. If Ra'Shad puts his two strengths together, he just might find that elusive audience.

--Daddy B. Nice



************


Send product to:
SouthernSoulRnB.com
P.O. Box 19574
Boulder, Colorado 80308
Or e-Mail:
daddybnice@southernsoulrnb.com
Mailed hard copies with liner notes given preference.
*************
September 1, 2021: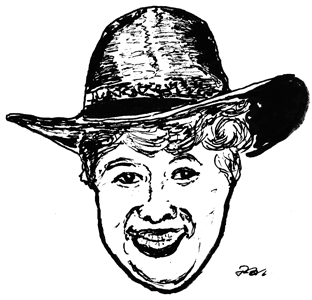 MS. JODY: Cowboy Style (Ecko) Two Stars ** Dubious. Not much here.
The honey-voiced and irrepressible Ms. Jody kicks off her new album Cowboy Style with "I Wanna Celebrate," a tune written by one of her best songwriters, John Cummings (with John Ward). She brings great enthusiasm to the vocal, as does Ward to the instrumental track, which is crisp as a potato chip from a just-opened bag. The track is embellished with solid string and brass accompaniments that add depth. It's followed by "Cowboy Style," which charted on Daddy B Nice's Top 10 Singles at #2 in August, barely missing a #1 showing. "Cowboy Style" sports a similar freshness of sound and even songwriting, with an unfamiliar composer for Ecko, Charles Burton (with Ms. Jody and John Ward), bringing a novel perspective to the legendary Memphis label's usual fare.

"This Ecko-recorded track begins like a Ronald Jefferson, Slacktraxx production," your Daddy B. Nice writes, "with that ubiquitous little, muffled guitar (or keyboard?) pecking sound that Slack has used on countless hit singles. What? Capitulation from Memphis? You can imagine John Ward and company tearing their hair out over the Louisianan's success with this elementary-school sound, but it segues into one of Ms. Jody's finest efforts. After all, Ms. Jody is the mistress of the understated vocal, and as the instrumental track blossoms into a gentle boogie-woogie the song becomes irresistible."

So what makes this collection go "south" so quickly? It begins with the aforementioned "I Wanna Celebrate," which despite its strengths is one of the most pedestrian melodies John Cummings has ever written. Ecko has long relied on the same group of composers. John Cummings, Raymond Moore, Gerod Rayburn, James Jackson, Henderson Thigpen, Rick Lawson, Marshall Jones, Sam Fallie (aka Mr. Sam) and John Ward himself come most readily to mind. Moore and Cummings alone have written hundreds of songs for Ecko over the last twenty-some years, not just for one artist but many artists---Brinston, Buchana, McKnight, Potts-Wright, Hammer and many more.

The problem is the creativity of these prolific songwriters is finite. There's just so much "manna from heaven" (music) any one man is blessed with. And when you multiply the writers' workload by Ecko's policy of an album per artist per year, you begin to understand the uphill climb these songwriters face. What happens in COWBOY STYLE is the compositional weakness one may be inclined to forgive (due to the great execution) in "I Wanna Celebrate" is completely undermined by the third song in the set, "Turn It Up, whose chords have been used on more Ecko tracks than the proverbial old whore. And musical sameness---derived, hackneyed chords and tempos---mar the majority of the remainder of the set.

With the Ms. Jody-written "Let's Have A Good Time," (done twice on the album) anticipation and enthusiasm momentarily revive. Here is a real groove, thanks to writer Vertie Joanne Delapaz (aka Ms. Jody). It's a bewitching and dance-friendly "hook," providing an opportunity to build on the good will gained from the fresh-sounding "Cowboy Style," but trouble arrives in the guise of the instrumental track. Here Ward has the opportunity to impress with a cutting-edge, monster-groove production that will launch this jam into the hit-single stands. He's done it before (O.B. Buchana's "The Mule" comes to mind) but he swings and he misses. It's the same-old-same-old, programmed rhythm section, just getting by technically speaking---good enough, but not really good enough---lacking any instrumental solos, talking interludes, double-tracking, echo/reverb, additional percussion or auditory novelties that might make the tune memorable. In a word, it's a missed opportunity in a collection that could use a stand-out track.


The appearance of Big G on "I Can't Tell Nobody" is a welcome sight, and as often occurs with unexpected juxtapositions, Big G's voice is a delight to hear in the context of a Ms. Jody album. However, the song really doesn't get off the ground because Big G himself is challenged compositionally, having himself released an album-per-year of by-now, very familiar material for almost the same length of time as Ms. Jody.

Neil Young sang that "Rust never sleeps," and it may be that after the year off with Covid-19, Ms. Jody and crew have a little rust to shake off. We can usually count on one or two hit singles from a Ms. Jody CD, but other than the title track, the balance of Cowboy Style doesn't encourage replaying. After three beginning-to-end listenings over a period of days (in addition to many "single" shots), I just didn't want to pick up this album again, and I wouldn't recommend it to a first-time listener hoping to make them a Ms. Jody fan. Few of the indefatigable Ms. Jody's albums are "classics"---she records too frequently for that---but of the more mediocre collections this may be the most forgettable.

---Daddy B. Nice

Buy Ms. Jody's new Cowboy Style album at Apple.



July 28, 2021: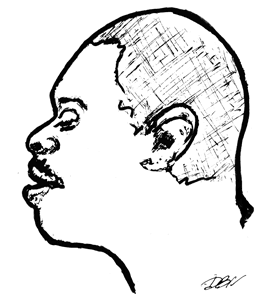 SIR CHARLES JONES: The Chosen One (Music Access) Five Stars ***** Can't Miss. Pure Southern Soul Heaven.
As most everyone conversant with southern soul music knows, Sir Charles Jones and Jeter Jones (no relation) got together in 2020 to produce The Jones Boyz: Two Kings". The collaborative album was successful, not to mention a validation for Jeter Jones, who had written and sung his way from obscurity to the top rank of southern soul artists, a moment further memorialized at the onset of the Sir Charles "Still In Love" video, when Charles welcomes an exhausted, road-tripping Jeter Jones into his studio with, "I know you're tired, man." The two performers brought out the best in one another, but who knew at the time that the partnership would stimulate their future output?

Jeter's new album (reviewed previously on this page) is among his best ever, and The Chosen One is an uncommonly powerful set from Sir Charles. The songs pour out in a torrent of inspiration. As a matter of fact the tunes are so varied, with so many contexts and points of view, it's tempting to wonder if Charles has a secret cache of songwriters on his payroll. Whatever the resource, the results are amazing.

Three of the tunes from THE CHOSEN ONE dominated Daddy B. Nice's Top 10 "Breaking" Southern Soul Singles in the month of June: "Eternity" at #3, "Forever" at #6 and "Midwest Party" at #9. In July the title track "The Chosen One" came in at #5.

The ballad "Eternity" is in the mode of last year's "Still In Love" but with much less visible artifice. It's a superb Sir Charles Jones love ballad, emotionally true.

Produced to cross over into the pop market, with a rock-and-rollish piano, doo-wop chorus and gorgeous synthesized chorus, "Forever" should endear Charles to the baby-boomer audience and anyone who loves the musicality of early rock and roll.

"Midwest Party" caters to the only geographical group that gets less respect than Southerners. Charles dedicates it to his far-flung, midwest family members but all Midwesterners will love this smooth-stepping hymn to the heart of the country. "Even Nebraskans" Sir Charles notes toward the end. "They sure know how to two-step too!"

With an instrumental sound reminiscent of early-seventies Marvin Gaye and a bracing, northern musical ambience (vintage Detroit and Philly), "The Chosen One" is a chest-pounding, selfie testimonial. Charles is aiming for the audience beyond southern soul with this chest-thumping and fronting, but the track is so purely focused and musical it comes off as natural and captivating, akin to a first-time artist introducing himself to the world. And who wouldn't want Charles leading the charge of southern soul into the mainstream, cape furling in the wind, "grown-folks" shield glinting in the sun?

Many of the songs in this ten-track set are three minutes in length, which adds to their power, and gives the set an explosive element. But even the longer songs---"I'm All I Got, I'm All I Need," for instance, roll by expeditiously, one after another, in waves of seemingly spontaneous energy.

"Morning Rain" indulges in synthesizer washes and vocally-enhanced vocals we fans recognize from Sir Charles' past work, but without any telltale barnacles of age or derivation clinging to it.

"I'm All I Got, I'm All I Need" offers a wickedly ornery take on the old saw that "no man is an island". Charles' narrator in this tune insists he can survive without anyone, and whether it's meant as a portrait of an egotist or a tongue-in-cheek satire, the lyrics are a brash reminder that there are no boundaries in songwriting except those made by songwriters themselves. Like all of the songs in the set, freshness and spontaneity are the order of the day.

How does a 25-year veteran of southern soul music re-invent himself, approaching his music as if he were a wide-eyed kid, bringing innocence and fresh perspective to bear on all the dues he's paid and techniques he's acquired? On The Chosen One it's as if Sir Charles Jones has been "reborn," achieving that most difficult and elusive state of mind for a show-business veteran. If you've grown blasé about the King of Southern Soul, I guarantee you'll be surprised by this album's freshness, curiosity and enthusiasm.

---Daddy B. Nice

Listen to all the tracks from THE CHOSEN ONE on YouTube.

Buy Sir Charles Jones' THE CHOSEN ONE album at Amazon.




************


Send product to:
SouthernSoulRnB.com
P.O. Box 19574
Boulder, Colorado 80308
Or e-Mail:
daddybnice@southernsoulrnb.com
Hard copies given preference for CD reviews.
*************



UNDER CONSTRUCTION! UNDER CONSTANT REVISION!!




TABLE OF CONTENTS

The Jay Morris Group, Long Story Short, 12-20-21

Various Artists, Winter Is Coming: A Southern Soul And Blues Queens' Christmas, 12-1-21

Gerod Rayborn, I Love My Blues, 10-25-21

Ra'Shad The Blues Kid, Southern Side of Soul 9-23-21

Ra'Shad The Blues Kid, Bluz Me 9-23-21

Ms. Jody, Cowboy Style, 9-1-21

Sir Charles Jones, The Chosen One, 7-28-21

********



RECENTLY REVIEWED:

Jeter Jones, Trailride Certified Part 2, 6-27-21 (Scroll down this column.)

Hisyde, Who Is Hisyde, 6-1-21 (Contained in the Hisyde Artist Guide. Click link.)

O.B. Buchana, Southern Soul Brother; 5-1-21 (Scroll down this column.)

Urban Ladder Society, The Summit; 5-1-21 (Scroll down this column.)

Tasha Mac, You're Not My Competition, 4-1-21 (Contained in the Tasha Mac Artist Guide. Click link.)

Volton Wright, Love On You Tha Album, 4-1-21 (Contained in the Volton Wright Artist Guide. Click link.)

Crystal Thomas, Now Dig This, 3-1-21 (Contained in the Crystal Thomas Artist Guide. Click link.)

*********

Rating Guide:

Five Stars ***** Can't miss. Pure Southern Soul heaven.

Four Stars **** Distinguished effort. Should please old fans and gain new.

Three Stars *** Solid. The artist's fans will enjoy.

Two Stars ** Dubious. Not much here.

One Star * A disappointment. Avoid.

********
Send CD's to Daddy B. Nice, P. O. Box 19574, Boulder, Colorado, 80308 to be eligible for review on this page. Or... E-mail daddybnice@southernsoulrnb.com

********

**********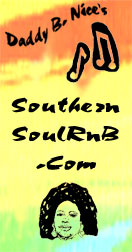 *********

June 27, 2021:

JETER JONES: Trailride Certified Part 2 (Jones Boys Ent.) Five Stars ***** Can't Miss. Pure Southern Soul Heaven.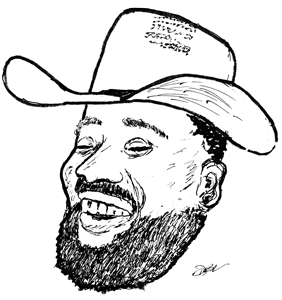 Jeter Jones is in the midst of one of the most productive runs by a southern soul artist in recent memory. Consider that since last summer (the Covid summer of 2020) Jones has released the following albums of all-new material: The Jones Boyz: 2 Kings with Sir Charles Jones, the solo project Mufassa, a Jones-inspired and Jones-dominated, multi-artist compilation titled Fish Grease Friday and now Trailride Certified 2, a 21-track, various artists compilation featuring Jeter Jones on practically every track. The long and short of it is that it's hard to imagine the last year in southern soul music WITHOUT Jeter Jones.

I previewed the new album last month in a "New Album Alert," recounting the shock of watching Jeter sucker-punch-shoot a Jeter Jones imposter in the YouTube-video, outdoor-prelude to the otherwise carefree, massive booty-twerking club jam "Back That Thang Up". And for the same reason many years ago I was horrified by Bigg Robb's remix of Mel Waiters' "Hole In The Wall," I explained why I didn't like Jeter's remix of his signature song "Black Horse". In short, if you've discovered enough magic to hit the sweet spot of southern soul i.e. "Black Horse," don't funkadelic it up!

But after the better part of a month spent listening to the surprising outpouring of music in TRAILRIDE CERTIFIED 2, I don't have another reservation to dispense. This is a set of music you can live with. Of how many albums, seriously, can you say that?

There may not be a song on this album as blissfully buoyant as Jeter & JL's "Love You Down" from "Fish Grease Friday," nor a song as captivating and guitar-inspired as "Mind Playing Tricks On Me" from "Mufassa," but TRAILRIDE CERTIFIED dwarves them and the preceding albums. In fact, given the excessive amount of material to be covered in TRAILRIDE CERTIFIED 2, I think the best way to approach it is simply to bullet-comment (pun intended, of course) on the songs I've been listening to most frequently this month.

"Boots Knockin'"

"Slow-motion sensuality slathered over a bed of heavenly instrumental sweetness." From Top 10 Single charts May 2021 #2. Jeter's seems inspired and "stretches out" with an eye-opening vocal. Urban Mystic joins him.

"(Something About The) Rain (Remix)"

This soulful slow jam featuring Jeter, Volton Wright, R&B Pooh, and David Jones is reminiscent of Wendell B and the Soul Music Representative's "Still Learning 'Bout Love". In other words, a quartet of street-corner serenaders blowing your mind.

"Plain Ole Country Boy"

This was the first pre-release single from the album (charting at #4 in April), and it's held up well. With lyrics like, "I go to church on Sunday/Work on Monday," it portrays the kind of humble man just about any woman would find huggable.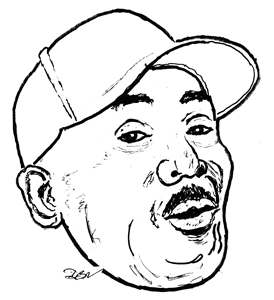 "My House"

This emotive ballad features Volton Wright, whom I gave four stars for his distinguished southern soul debut (reviewed on this page). And I notice his presence, writing and/or singing, in other spots of Trailride Certified 2.

"On My Way Home"

I've actually been listening to this tune the most, and today (as I'm writing) is Father's Day, so I was delighted to hear my daughter, who is not a southern soul lover, and who deployed twice to Iraq, and to whom I'd sent the song, say, "I liked the song you sent me." That was a first.

"Trailride Party"

You'll remember this one as the guy who sounds like Cupid. A young guy named Just-K joins Jeter on a rousing melody.

"Lady In These Streets"

The lyrics are over the top, and I haven't even "caught" half of them yet, but the instrumental track pulls me in like an outgoing tide. The vocal tracks are enhanced by female rappers Mizzbehave and KyaraBoo.

"Dirt Road Loving"

This tune's getting the most YouTube views. People love the lyrics, which revisit the territory described so well by Mr. (Chris) Ivy in "Turn Road".

That's ten songs discussed, and only half the album covered. Other songs that have caught my attention are "What You See" feat. DeShay, "I Shoulda Done Better" (from a con's perspective), "Put It In My Face" feat. Terry Rogers, the chant-like "Get My Shine On" and "Somebody Won't Make It" (about Covid 19). You begin to see the scope of this project. This album takes up the better part of an hour, and you can listen to its endless variety as you would have listened to top-forty radio back in the day.


One final note. In my "Album Alert" I promised to speak to the issue of production. I noticed a lot of the tracks on Trailride Certified Part 2 had new and/or unknown producers, and I noticed the absence of Ronald "Slack" Jefferson. And I said that might be a "good thing".

Well, no worries. These guys, Jeter and Slack, had this thing well in hand the whole time. Ronald "Slack" Jefferson is the executive producer of this album. Like a Joycean hero, Slack is unseen and everywhere (with a couple of exceptions) while a raft of new and mostly unknown producers---Carl Sanders, Daejuan Braxton, Bishop Burrell, Brandon O. Williams, Christopher Washington, Marcus Bell, Kevin Nelson, Eric "Smidi" Smith, Ronald Johnson---take over on the front lines. The result is a refreshing diversity of producing approaches becoming such a massive project. From song to song you don't know what to expect, just as it was in the aforementioned heyday of radio, and maybe still is in a few choice locations, namely southern soul's Stations of the Deep South.

My lasting impression of Trailride Certified Part 2 will be of its remarkable many-sidedness. Yet despite its panoramic scope, this is Jeter Jones' most personal album. A touching sense of familial intimacy and easy-going vulnerability permeates every track.

Digital customers will see, in the album cover work of a storm-threatening, horse-filled, western scene, a second cowboy-hatted man standing behind Jeter. And on the hard copy of the jewel case and the artwork of the actual CD disc, the name Troy Ford is given equal billing with Jeter Jones. When I asked Jeter who Troy Ford is, and what he contributed to the album, he replied that Troy Ford is his older brother, a black cowboy who has been rodeoing (specialty: steer wrestling) for twenty-five years.

"He is the one that motivated me to go back to my roots of Trailride Certified. Most of the songs, like 'Hold It In The Road' and 'Dirt Road Loving,' talk about our adventures. His nick name is Crow. When I say (on the album), 'Crow said take her to the watering hole.' That's him."

---Daddy B. Nice

Buy Trailride Certified Part 2 at Apple.

Listen to all the tracks from Jeter Jones' new Trailride Certified Part 2 on YouTube.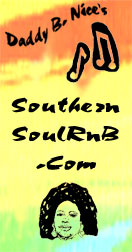 O.B. Buchana: Southern Soul Brother (Ecko) Three Stars *** Solid. The artist's fans will enjoy.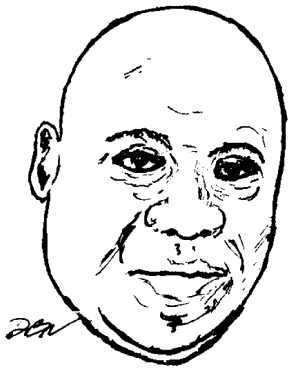 Along with the buckets of love, I think familiarity does breed contempt. As great and durable an artist as O.B. Buchana is, I get annoyed with him every time he puts out a new album. I feel like I'm pushing for O.B. harder than O.B. is pushing for himself. He's singing the same type of songs in the same old style with the same old instrumental tracks by the same old label of twenty years, Ecko. Imagine if Jeter Jones put out an annual album twenty years in a row with his same producer, Slack. I'd probably feel the same way, and I might even say of Jeter, as I'm tempted to do with O.B., that he's "plateaued," and that he needs to surprise us with something different. But then, as I listen to the tracks again and again, I gradually break down. Differences and nuances do appear. The songs begin to take on shape and substance, and before I know it, I'm starting to warm to it. Such is the process I've gone through once again with Buchana's new CD, Southern Soul Brother.

The album title and title track are taken from the John Cummings song "Memphis Blues Brothers," which I touted as the stand-out tune from the sampler Various Artists (Ecko), Blues Mix 31: Dirty South Soul. (See the review in the right sidebar of New CD Reviews.) O.B.'s version expands the roll call of "southern soul brothers" cited in the lyrics to the entirety of southern soul. I still prefer the relative sweetness of the Cummings original, but it will be interesting to see how the greater southern soul audience (who may not have heard the original) reacts to what may in effect be the first time they heard "Southern Soul Brothers".

"Cruzin'," the gem of a ballad from O.B.'s 2019 Face Down album, comes in for a remix here, adding some whimsical, calypso-like, percussive effects. And in a bid for striking vintage gold, and just a couple of months following a successful Stevie J. Blues rendition of the late J. Blackfoot's and Ann Hines' "Just One Lifetime," O.B. teams up with Lacee on the legendary Blackfoot's "Two Different People".

The first single from the album was released in late April, just in time for Mother's Day, and "Mama You've Been Good" follows in the benign tradition of such maternal eulogies as Sir Charles Jones' "Take Care Of Mama".

Not to be overlooked is the potential "sleeper" from the album, "You Might Have To Hurt". The composition brings out Buchana's finest vocal performance of the set, and the song's refrain---

"You might have to hurt,
But you can hurt and move on."

---is a defining moment, lifting the song (and the album) to the status of an anthem.

Some of the more uptempo numbers---"Bend It Over," "Bet You Got A Good 'Un" and "Tear It Up"---aren't' as successful, actually coming off as more sentimental than the ballads and mid-tempo numbers in spite of their token ribaldry. However, if you're averse to sentiment, O.B. Buchana is probably not meant to be your performer of choice anyway. Southern Soul Brother may not hit on all cylinders---the songwriting is a little too flaccid for that---but the set is a worthwhile addition to the O.B. canon.

Buy O.B. Buchana's "Southern Soul Brother" at Amazon.

Buy O.B. Buchana's new SOUTHERN SOUL BROTHER CD at Apple.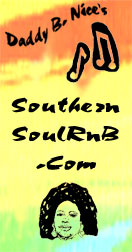 Urban Ladder Society: The Summit (PKMG - IP Exchange (IPX)) Three Stars *** Solid Debut By A New Southern Soul Band.


Listening to "Da Blues," the opening track of their debut album, THE SUMMIT, you might describe Urban Ladder Society as southern soul crossed with De La Soul and A Tribe Called Quest, but the styles mutate as the songs unfurl. The only constant is the blues.

"Some people say the blues is gone.
My friends, the blues is still alive."

This echoes the message in Urban Ladder Society's 2020 debut single, "Same Ole Thang," also included on the album.

"It's the same ole thang,
Like water in the brain.
Like one thing never change,
The blues will stay the same."

In a way, THE SUMMIT actually refutes that statement. Although blues influences are what the set is all about, they're interspersed with liberal dashes of southern soul, funk, rap and even touches of jazz. The blues does change (even as it stays the same).

Urban Ladder Society is composed of Victa Nooman (lyricist), Chris Gill (vocals & slide guitar), Jonte´ Mayon (vocals) and Stevie J AKA Rooster Man (guitar and vocals), and one can see why Stevie J was drawn to this particular aggregation. There is so much to explore, and fresh sounds abound.

"Chill Winds" is a particularly potent blues, simultaneously original yet traditional, which seems to be the formula Urban Ladder Society is striving for. Like other recent southern soul-blues (Narvel Echols' "Pour Me A Drank" comes to mind), rap is given a verse and adds valuable contrast. Voice-overs segue into rap and vice versa, as in the ballad "Prophecy".

Stevie J's vocals dominate throughout, reminding us whenever he's on the mike that he possesses one of the sweetest tones in southern soul, but this band is by no means a one-man show. Check out the country-western-tinged "We Got This Covered," in which Stevie J's vocal segues into Chris Gill's vocal.

In "Trouble Man" Stevie slides from a voice-over into a quasi-rap and ultimately into a conventional balladeering. Just when you think the tune has accomplished its mission, it morphs again into a rap by another member, with Stevie sliding in once more at the end, singing, "I'll play the blues/'Till my troubles gone".

The most interesting and uplifting feature of THE SUMMIT is, in fact, its ability to surprise. You never know what the next song may hold, nor even what direction the next verse may take. Not all of the elements in this gumbo-like approach work, but the diversity of this album makes for an appealing debut comparable to recent newcomers The Jay Morris Group, high on variety and verve.

Listen to all the tracks from Urban Ladder Society's debut album THE SUMMIT on YouTube.

Download mp3's from Urban Ladder Society's THE SUMMIT album at Amazon.

--Daddy B. Nice