September 15, 2023:
LYRICS

(Daddy B. Nice Defends Southern Soul's Lack of Literacy)
Hiya. Love your site.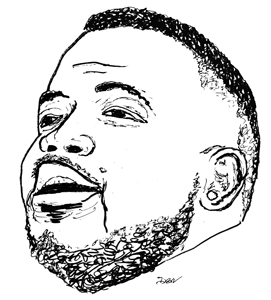 I'm looking for lyrics to "Pregnant again" by Adrian Bagher from "Willing and Able" but can't find them anywhere.

As a side note...I've had a hard time finding lyrics for a lot of southern R&B soul in the past. Why is that? You'd think to put up a site with your latest album with the lyrics would be a stone simple and cheap thing to do but yet…few in this genre do it. You can search for lyrics for popular songs (even more mainstream blues songs as well) and find lyrics all day long. But not much in this genre. Wouldn't cost anything really. Shame.

-greg


Daddy B. Nice replies:
Thanks for the question, Greg. Yes, it's true that southern soul musicians don't put as much time into the packaging and memorialization of their creative work as do recording artists in other genres, yet it wasn't always so. I have an entire spare bedroom with chests of drawers bulging with CD mailers and promotional packets I used to accumulate---the point being that no one in southern soul does that kind of thing any more. Lyrics,
biographies and even CD's/albums with informative liner notes are a rarity for southern soul's younger generation.

I couldn't make out all the words to this month's #1 single "Auntie Outside Tonight" until I happily algorithmed upon "Auntie Outside With Lyrics," and I assume you already know YouTube is the place to find southern soul lyrics (if available).

However, when you say it wouldn't be difficult for artists to create a website to feature lyrics---well, that depends. Tech savvy varies, as does the financial wherewithal and the time required. And when you wag your finger figuratively in judgment and say, "Shame," it implies that writing about the song after the fact is just as important as writing, producing and performing the song in the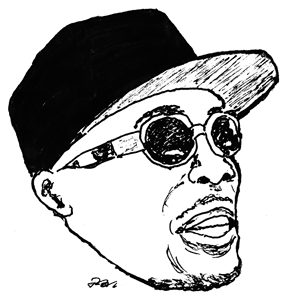 first place. No way!

Imagine if King George had recorded "Keep On Rollin'" and became so self-absorbed in transcribing the lyrics for fans and packaging it on a website that he never got around to recording "Too Long". (See the demented writer Jack Nicholson plays in "The Shining".) Inspiration is fickle. It trumps all other concerns.

Today's southern soul is a cauldron of creativity similar to classic mid-20th century Top 40 radio. Everybody's in the chase for "Who's got the next big hit"? It's all about the music, the sounds coming over the speakers. It's all about what's new. Or from the artist's perspective, "What can I do next?" Nobody wants to take the time with the kind of chores you take for granted. That's left for scribes and drudges like yours truly.



*************


Questions?
Comments?
Or Information for Daddy B. Nice?
e-Mail:
daddybnice@southernsoulrnb.com
*************
August 26, 2023:
Thank You Letter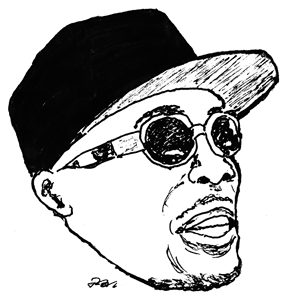 Daddy B Nice

I recently discovered King George on Deezer and I was searching out some reviews and found your site. I tend to lean towards straight ahead blues but I love classic/soul, R&B, Jazz/Blues, gospel, etc (ie: Little Milton, Bobby Blue Bland, a fair amount of Joe Williams these days, etc) so I searched YT for some videos and was floored when I saw what a big following King George garnered in such a short time. Great stuff.

Yours is one of the only websites I've found that discusses the crossover of the form---and how there's really no one classification for it these days. Unfortunately the blues circles I travel in (I play blues harp/sing at jams) here in the Boston area would never consider listening to King George or Sir Charles Jones. Hard enough to even get them to listen to some Jimmy Rushing or Joe Williams.

Again, thanks for the website. I bookmarked it---I find it a good resource to discover some of the newer artists I'm not familiar with.

Eric

Daddy B. Nice replies:

Much appreciated, Eric. The gulf between what the South considers contemporary blues (southern soul music) and what the North considers contemporary blues (legacy, tradition) has never been greater. Heads would spin in the Northeast if they knew half a million people from Texas to the Carolinas will be attending southern soul concerts this Labor Day Weekend. See Concert Calendar. I'm an old Manhattan clubber and I consider the black audience in the South the hipper audience.



*************


Questions?
Comments?
Or Information for Daddy B. Nice?
e-Mail:
daddybnice@southernsoulrnb.com
*************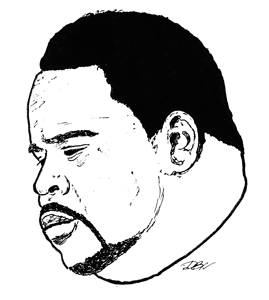 August 8, 2023:
Where Can We Buy Music?
Pictured: Bigg Robb

Hi there,

Where can we buy music on your site?

Tony & Antonia

Daddy B. Nice replies:

Here's a recap of pages to buy music:

CD Store

This is the best source to find vintage music over the past two decades, although many CD's are out of print and many sellers no longer exist.

Top 100 Countdowns

and...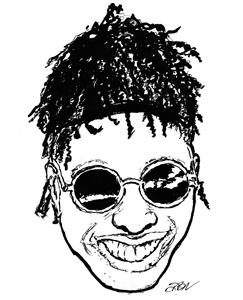 Artist Guides

Pictured: J-Wonn

These are the best sources to buy music by a specific artist. In the Top 100 Countdowns the buy-music links are located in the left column. In the Artist Guides they are located in the right-hand column under the title "Recommended Singles". There are 3 Top 100 Countdown charts and there are hundreds of Artist Guides.

CD Reviews

This is another source to buy currently-reviewed music by selected artists.

There are many other opportunities to buy music throughout the website's hundreds of pages, but these are the best sources.

Tony & Antonia reply:

Thank you so much. They say people aren't buying music but we do and we want it for our own! Love your website.







Questions?
Comments?
Or Information for Daddy B. Nice?
e-Mail:
daddybnice@southernsoulrnb.com
*************
July 13, 2023: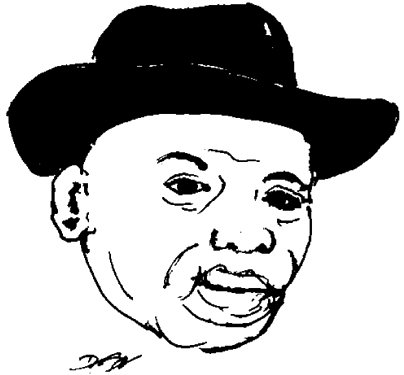 Pictured: John Cummings
Looking For Soul Radio Stations on the WWW
Hello Daddy B

Max Ruse here. I've been doing a radio show on a local station in Bonn Germany since 1994. The show is produced on a voluntary, non-profit basis but broadcast by a private radio station (under the regulations of the state in which the station is located)

Anyway...the show focuses on "Blues, Rhythm and Blues and Related Tunes". and I refer to your website a lot as a source for information on southern soul music. I noticed that you refer to some good southern soul radfio stations in the US.
Do you know if any of those can be heard on the www? If so, I would be very grateful if you would be kind enough to pass along a few of their call signs.

Thanks in advance.
Max

Daddy B. Nice replies:

Pictured: Big Cynthia

The first and most obvious source to check on this website is the Links page. Not many websites feature "link" pages any more. I still think recommending other websites is a valuable resource, but I will admit I've stopped updating the page as the years continue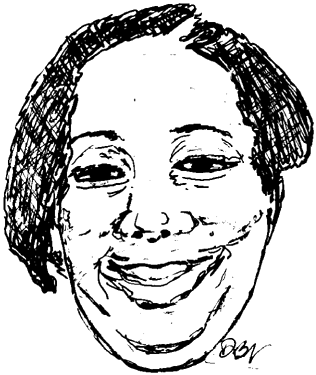 rolling by. These days I spend more and more time on YouTube where their algorithms for my southern soul tastes dispense a plentiful source of new music that just keeps giving and giving. The internet is also replete with deejay mixtapes devoted to southern soul music.

Having said all that, at this very moment I'm listening to my favorite land-line radio station (WMPR, Jackson, Mississippi) on the Web and enjoying the same deejay (DJ Ragman) who began schooling me a quarter-century ago. The best times to listen to WMPR are 12-6 pm week-days (Central USA time), when you'll catch "Rag" and fellow deejay Handyman. Memphis (WDIA) and Mobile (WDLT) are historically strong stations for southern rhythm and blues, but these days most of it is pushed into the weekends.

Don't hesitate to beat the bushes for the come-and-go small stations playing southern soul on the Net. That's half the fun. The South is teeming with them. For example, I was blown away by a Macon, Georgia deejay a couple of weeks ago. In addition, there are people like Cassie Fox and Rojene Bailey who do syndicated shows and deejays like DJ Haynes who do special web shows.

Daddy B. Nice

**************




Comments, information or questions for Daddy B. Nice?

Write to:

daddybnice@southernsoulrnb.com
**************

July 3, 2023: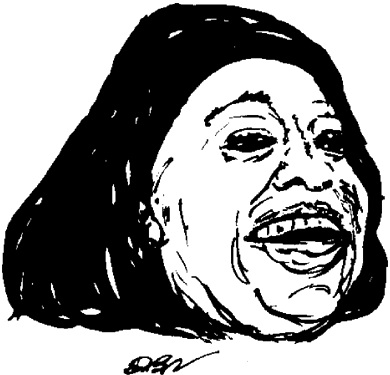 Looking For a Concert
Hi Daddy B Nice,

We love your southern soul coverage. Please settle an argument my friend and I had over the past weekend (June 10th). She insists she saw Millie Jackson, Chick Willis and Denise LaSalle all together at a Medgar Evers Homecoming Concert in Jackson Mississippi on this very weekend (before it was called Juneteenth) in 2011. As a concert-going resident in those days I insist that particular trio never appeared together. Do you have any concert records going back that far?

Thanks again for all you do,
Brianna

Daddy B. Nice replies:

Hi Brianna,

Yes, I do. Your friend is right. Here's the entry.


Saturday, June 11, 2011. The Room, 421 Woodrow Wilson Ave, Jackson, Mississippi. 48th Annual Medgar Evers Homecoming Celebration. Lebrado, Lina, Chick Willis, Millie Jackson, Denise LaSalle, Walt Love, Pat Brown, Dennis Fountain, Doctor Dee.



July 3, 2023: Pictured: Floyd Taylor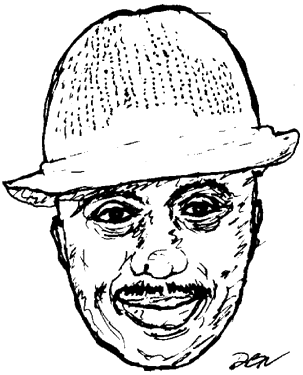 Southern Soul YouTube Videos
Daddy B Nice,

My name is Larry and I have a youtube channel called "Spiritual Soulful Syndication". This channel features a number of blues and southern soul video moments that I videoed over the years working with a concert promoter. Below are some youtube links to some of the videos. I would love for you to share these on your blog. I know that your audience would love to see these. Subscribe to my page because there are more videos soon to come so feel free to post my videos on your blog anytime. Keep my email in your file as well.

Thanks,
Larry

Who is the King of Southern Soul?
Sir Charles Jones and Mel Waiters

Johnnie Taylor sings with son Floyd Taylor.
Johnnie Taylor and Floyd Taylor

Never-Before-Seen Footage: BB King and Bobby Blue Bland's Final Concert
B.B. King and Bobby "Blue" Bland

Blues Legends: Theodis Ealey & Latimore Perform Together LIVE
Theodis Ealey and Latimore

Daddy B. Nice replies:

Thank you, Larry, and congratulations to you for filming the videos. I've never forgotten the Mel Waiters/Sir Charles Jones "Who Is The King Of Southern Soul?" video, and I've actually seen them all. Your message brings back fond memories and I'll post the links for the readers.

**************




Comments, information or questions for Daddy B. Nice?

Write to:

daddybnice@southernsoulrnb.com
**************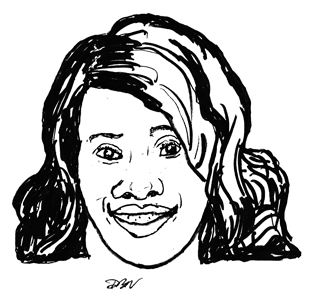 June 1, 2023:
THANK YOU LETTER: Stephanie McDee Facebook Post Dedicated To Daddy B. Nice
FEELING BLESSED...I WOKE UP TO DADDY B. NICE COMMENTARY ABOUT ME...HE WROTE MY WHOLE MUSIC CAREER AND GAVE ME ALL MY FLOWERS WHILE I'M STILL LIVING...(LIVING LEGEND)....HE CALLED ME ONE OF THE #1 LEADERS OF THE NEW GENERATION OF SOUTHERN SOUL...COMING OUT OF THE OLD ERA WITH PEGGY SCOTT ADAMS, JACKIE NEAL, SIR CHARLES JONES, AND SO MANY OTHERS....AS I READ IT, IT BROUGHT TEARS TO MY EYES....BECAUSE SO MANY PEOPLE IN THE MUSIC INDUSTRY HAVE TRIED TO DESTROY ME, LIE ON ME, AND BLACK BALL ME....ESPECIALLY THE NEW GENERATIONS THAT HAVE JUST CAME, THAT DONT UNDERSTAND HOW MUCH BLOOD, SWEAT AND TEARS THAT HAVE BEEN POURED OUT IN THIS SOUTHERN SOUL INDUSTRY, AND HOW MANY DUES HAVE BEEN PAID, EVEN TO DEATH....SO YOU MIGHT TRY TO OVERLOOK ME, LIE ON ME, TRY TO DESTROY ME, AND YOU MIGHT TRY TO HURT ME, AND NOT EVER BOOK ME, BUT YOU CAN'T TAKE AWAY ALL THE YEARS AND THE HARD WORK I PUT INTO THIS INDUSTRY WITH MY MUSIC....I'M SO GLAD THAT GOD HAS KEPT OLD PIONEER SOLDIERS THAT KNOW THE TRUTH AND STILL AROUND TO TELL THE TRUTH....THANK YOU SO MUCH DADDY B.NICE FOR RESTORING AND PLACING RESPECT, HONOR AND INTEGRITY BACK ON MY NAME IN THE SOUTHERN SOUL, ZYDECO AND BLUES ARENA....THIS MEANS THE WORLD TO ME....MAY GOD CONTINUE TO BLESS YOU TO KEEP DOING WHAT YOU LOVE TO DO, BECAUSE ONLY YOU CAN BREAK THIS MUSIC DOWN IN SUCH A POETIC AND ELEGANT WAY THAT YOU DO....LOVE YOU AND THANK YOU AGAIN FOR ALL YOU DO FOR SOUTHERN SOUL....ONE LOVE....

DA QUEEN....MOTHER AFRICA

Daddy B. Nice replies:

Brought tears to my eyes as well!

See Stephanie McDee #28 The New Generation Southern Soul.

Listen to Stephanie McDee singing "Let Me Take You There" on YouTube.



May 25, 2023:
Frank Lucas
Hi Daddybnice,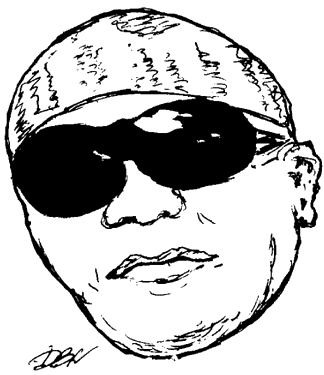 Just ran across your site. We may have communicated a few years ago. I was looking at the time to get back in touch with Frank Lucas. I just saw on your site a posting that Frank may have passed away a year or two ago. Darn, that's a shame. I really wanted to get back in touch with him. I and my partner produced and arranged a couple sides with him that we released back in 1978 or 79. I still have the 2" master tapes that I would have loved to have gotten to him. If you know someone from his family, pass along my email address, and I 'll talk to them about getting the masters to them.

Thanks.

Michael Francis

Daddy B. Nice replies:

By happy coincidence, Michael, I just heard Frank Lucas singing "Good Thing Man" on the radio courtesy of my favorite deejay, DJ Ragman. Frank Lucas (the famous gangster) died a few years ago, making people think Frank "My Singing Ding-A-Ling" Lucas had passed. Subsequently, one of my readers reported Lucas the southern soul singer had indeed also gone on. This is what you probably read in the Frank Lucas artist guide, although that report has never been confirmed. I don't know of any regularly-touring southern soul singers who knew him. Lucas was a fringe artist who made it in the southern soul market with his novelty hit, but little else is known. For that reason alone, I'll post your letter and see if it stirs the pot for posterity. The previous letter-writer, for example, was familiar with friends or relatives of Lucas who would be interested in your largesse.

Listen to Frank Lucas singing "The Man With The Singing Ding-A-Ling" on YouTube.



LOOKING FOR A SONG
Hi

I am looking for a very old album (artist Steve Perry), he use to have a album maybe early in the 2000's the name of the song I am looking for is (Party All Night Long) can you help

Daphne Steadman

Daddy B. Nice replies:

Daphne, I checked all of the usual places for Steve Perry, beginning with my own two artist guides Steve Perry #74 on the Original Top 100 Southern Soul (1990-2010) and Steve Perry #37 on the 21st Century Southern Soul (2000-2020). I checked the music sellers (including Apple), Perry's "topic" page on YouTube and my own southern soul music archives with no results for "Party All Night Long". I'm sure you know that Perry's brand was severely eclipsed by the rock star of the same name, Steve Perry of the band Journey. And his albums, which are meticulously documented in the "About The Artist" section of 21st Century guide, will give you some clues (for example, "Party All Night Long" was released on the 2002 album SHE CAUGHT ME (Bluesland)). However, the albums had scant production and exposure. You need to talk to old-school types or watch the Concert Calendar for one of Perry's occasional if rare live appearances, where you might be able to question the man himself. I'll also put your query in Daddy B. Nice's Mailbag in case any of my readers can help.



April 1, 2023:
MISCELLANEOUS LETTERS:

Thank You's, Looking For A Song, Looking To Book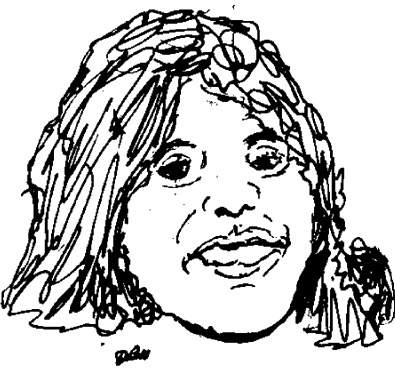 Stephanie McDee wrote:
Here is my new song called "We Love Our Southern Soul". Can you let me know when you receive it?

Stephanie McDee followed up:

Hi, how are you doing? Can you let me know your feedback?

Daddy B. Nice replies:

Awww it's not fair. You never give me any feedback to MY feedback….!

Stephanie replies:

Heyyy you're daddy b nice you don't need feedback you're the expert my feedback is nothing compared to yours. When daddy b nice speaks it's the law in Southern Soul, it's nothing else to be said after that plus everything you wrote about me I love it and I thank you so much for making me female vocalist of the year. That's one of my biggest highlights since I returned back to Southern Soul coming from you, because you know past history of my music career going on 30 years when I was coming up with Jackie Neal and her father Raful Neal. Thanks again for all that you do for me, I truly appreciate it!!!

#SSQUEEN

Daddy B. Nice replies:

Awww, you got me smiling. There for a minute I didn't know if you were reading my stuff! I haven't gotten to that song but you know I will!

See Stephanie McDee: Best Female Vocalist 2022.

Listen to Stephanie McDee singing "Let Me Take You There" on YouTube.

***********************************************************


Money Waters writes:
Daddy B Nice!

Thank you so much for the nominations & supporting Jus Epik and Money Waters new Southern Soul hit "Country Girl". If you need anything (drops, promo, etc) just let us know,

again thanks

Daddy B Nice replies:

Just send music to daddybnice@southernsoulrnb.com.

Listen to Jus Epik and Money Waters singing "Country Girl" on YouTube.

See Best of 2022: #6-ranked Song of the Year "Country Girl" by Jus Epik & Money Waters

***********************************************************

Looking For A Song:
Daddy B Nice,

First let me thank you for all the southern soul databases over the years. I DJ and you always help me stack my playlist and appreciate all you do.

Now I hope you can help me out with something. DJ Melvin is playing 2 songs that I can't find anywhere.

T Marvin - Watch Ya Self
Mr David - Sugar Daddy

If you have any information, record label, correct song title, etc or where to buy would be greatly appreciated.

Jesse

Daddy B. Nice replies:

I'm going to be honest. I haven't had time to search for this song, but I'll put it out there (in the Mailbag) to see what the readers have to say.

***********************************************************


Re: Booking For Event
Hi.

Are you available April 22, 2023 to play a private party at our venue?

What is your rate?

Thank you,
Penny

Daddy B. Nice replies:

You have me confused with the splendid and gutsy performers I write about. We writers are miserable wretches with soft-spoken voices that can't carry across a jail cell much less a club venue!






Questions?
Comments?
Or Information for Daddy B. Nice?
e-Mail:
daddybnice@southernsoulrnb.com
*************
March 13, 2023:
Thank You Letter (which leads to Avail Hollywood "Conversating" With Daddy B. Nice)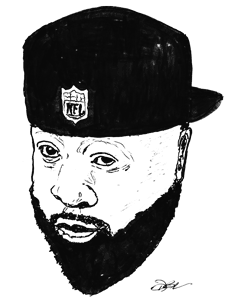 Re: Avail Hollywood #10 The New Generation

Number 10 is the bottom of the Beginning the top of the last's ... one would normally frown upon my Endeavor's & Culturely Influencing This New Game of Southern Soul but not me I'm proud of what you consider to be your chart.... first off to you: the Wonderful Daddy B Nice.. Thanks through out the years of keeping up with the name AVAIL HOLLYWOOD I know it ain't been easy because I probably have the biggest catalog in southern soul not only just for me--- I have wrote and recorded legends-to your best acknowledges it means the world to me!?? if I could rate you I would rate you next to superb ... not superb but next to it, but you are Definitely A Great Force of the Southern Soul Community!

I remember it like it was yesterday, some of my peers told me: NO JEANS, NO BASEBALL CAPS AVAIL!! Why does he wear shades, and cut the sleeves off his shirts, and what's with the big CIGAR, During that time of 2008 every one singing Southern Soul wore Suits and the ladies wore dresses,...

You can't use those RNB / HIP HOP bass lines in southern soul -- he's deluding Southern Soul... lol remember this Daddy B "IT JUST AINT NO SOUTHERN SOUL IN AVAIL HOLLYWOOD " I loved that first article you wrote on me..

Then it was his show is to Nasty, Don't curse, and his shows have too many show lights on stage and you don't need stage smoke ?? for your performances LOL! NoW LOOK AT THE NEW GENERATION OF SOUTHERN SOUL. I FREAKING LOVE IT!!!!!!!!! They do all this and more!!!

This new wave of TikTok is a blessing, it has definitely gave artist a chance that before now wouldn't have had this opportunity to be in front of the masses... in the same sense is the way I used facebook when I started, WHEN I SAY I HAD TO GET IT OUT THE MUDD I DON'T SAY THAT LOOSELY ..

...LET ME SAY THIS MY FANS HAS KEPT ME ALIVE I LOVE EACH AND EVERY ONE OF THEM FROM THE BOTTOM OF MY HEART you just don't understand how good they have been to me!!!...my god!!

IVE NEVER STEPPED FOOT ON THE BLUES IS ALRIGHT TOUR, NORE THE SPRING FLING AND THESE ARE THE SHOWS THAT HELP KEEP SOME OF MY CONSTITUENCES RELEVANT -in 15yrs of being in this Game.. I've always said those crowds are set crowds and a TICKET OF THE TOP TEIR ARTIST IN THE GAME -- when you are one of the highest paid, and can last 15years and still pack houses like I, with out the help of big Annual shows really speak volumes --- & and out of your top TEN IM THE ONLY 1 that hasn't been on any of southern soul's biggest platforms! It's not to bost or to pump my chest like Tarzan!!
Lol which you know I love to do!.... KING!!!!!!

It's just to show other artist you don't have to be listed among the top TO REALLY BE THE TOP ... GOD IS EVERYTHING

I LOVE YOU MR B NICE, keep doing your thang????



Daddy B. Nice replies:

Another blast! Thanks for checking in. You're not alone among Top 10 New Generation artists not being invited to the Blues Is Alright Tour. Neither have Wendell, Jeter, T.K. and before this year when he finally broke in, J-Wonn. Can I post this?



Avail Hollywood replies:

I make no mistake when I tell you—- They have all in your TOP 9 New Generation— been apart of the BLUES IS ALRIGHT TOUR. OR Either THE SPRING FLING!! And that's not a bad thing at all—THATS A GREAT THING IN MY EYES and they all ROCK!!

But I have not NOT either 1 and up until now I'm very much proud of that fact!!! But! One would think based off my remarks that I've never been invited—. Lol let me tell on myself -unfortunately I have, I was asked two years ago about the Spring Fling - but after being in the game 10 years and just now being asked… I thought to myself what's the point …. Lol Maybe I was just in my feelings- what u think DADDY B?? LOL Feelings?? and I forgot to mention, maybe I asked for a lil to much Cash too!

Again this is not to tare down anyone of my soul brothers or sisters because I'm proud of everyone's contribution to this thang we call southern soul — I just thought it might be a penny for your thought… and maybe it might inspire an up and coming artist- THAT THE GREATs Have OBSTACLES TOO! And yes u can post this!! Don't have me writing all this for NOTHING MAN!!!



Daddy B. Nice replies:

My thought on that (the Blues Is Alright Tour) is you should call Julius and tell him, "I'm ready, man." And work with him on the fee. The national exposure to be gained is tremendous! You've got the "jewels". Don't get bashful at this late date. Show those "jewels"!



Avail Hollywood replies:

You are 100% right Daddy B I just might do that!, Lol u know I hate admitting when you are RIGHT, just Kidding MAN… I have nothing but respect for the BLUES ALRIGHT as well as the SPRING FLING they both are absolutely beautiful as well as the TRI STATE that showed me mad love over the years! But you know I'm a SOUTHERN SOUL Renegade have and always will be. I LIKE THAT - IM START USING THAT southern soul renegade a*k*a* The King of Grownfolks Music Lol! Don't get me started man! As always Good talking to you brother!







Questions?
Comments?
Or Information for Daddy B. Nice?
e-Mail:
daddybnice@southernsoulrnb.com
*************
March 1, 2023:
"HOW DO I GET ON THE CHARTS?" LETTERS
Artist Ben Ether

Hello and top of the day to everyone at Daddy B. Nice. This is kelvin Austin AkA/Ben Ether. I'm trying to contact the person that lists artist music on the site. Here are my latest singles



How Do I Get on daddybnice charts

Hello daddybnice.

My name is Ben Ether. Im Host of The BluzBox with Ben Ether on KQPN 730am here in memphis on mon-wens-and Fri from 11am-2pm. And on WMQM 1600am our sister station every Saturday morning 11am-2pm. I'm an Artist also. Southern Soul/Blues & R&B. Hey can you guys please add me to the daddybnice charts. Or what do I need to do do to get on the charts. Im being played in a lot of places and I have solid online presence. Anyways here's 2 of my songs in this email,, and 2 more in a separate one.. that have been played a lot all over the place. Ok thanks and I look forward to hearing back from you.
Thanks in advance.



How do I get my music on your charts

Hello this is Ben Ether, I'm an artist from memphis. I'm trying to get some of my hits on daddybnice southernsoul/blues charts. What criteria is needed for me to do that
Here are some of my songs. I'm already being played on quite a few radio stations.



Song from Ben Ether

Please add me to the charts
Artist name-(Ben Ether)

Daddy B. Nice replies:
I'm going to post your series of letters in the Mailbag, Ben, not to chastise you for blowing up my email (although that notion did cross my mind) but to make it worth my time in answering by including others who've sent me similar letters. So if at any time you feel like it's a "scold," please bear with me. By the end you'll realize I'm telling you exactly what you want to know: what happens behind the scenes en route to the charts.

Are you asking me for a favor? The only reason I ask is because you already know how to submit your songs. You're emailing 'em in.

Nope, can't do that. Everybody's treated the same. Because once it gets here it's not about the people who made the music. It's about the music. It's about what we hear.

The thing to remember is there are approximately one hundred(!) new southern soul tunes submitted each month, and some we run down ourselves. That's stiff competition. And to keep sending in a couple of your tunes for the better part of a year is to bang your head against the wall. Many of your fellow artists are sending in a dozen or more newly-minted songs in the same amount of time. If you don't see your singles in the Top 10 or Top 40 in two months---three months at most---they didn't make the cut.

(By the way, one of those two Ben Ether songs did make the charts. June 2022.
….37. "(Gotta Get To) My Baby's House"---Ben Ether I even wrote you a note, so I'm puzzled by that.)

But here's how the process of selection works. We use our ears. And we don't just concentrate on a song once and then move on. We use what I call "random repetition". Each song that makes the initial "cut" (approximately fifty total) goes into the current playlist for the upcoming month, and that playlist runs on "shuffle" for at least two weeks, running while we're doing all sorts of other work. It's similar to listening to the radio or some app, the key ingredient being never knowing what you're going to hear next.

The key is the repetitions and the randomness. It's amazing how the ear tells you, "That is a keeper. I want to hear that again." Or, conversely, "I'm getting tired of hearing that already. Not as good as I thought." Gradually, as the first of the month nears, a smaller playlist, one with the best songs, emerges ("Daddy B. Nice's Top 10), with the runners-up spilling over into the "Top 40".

---Daddy B. Nice

See Daddy B. Nice's Corner for the "Top 10 Singles & the "Top 40 Singles".



*************



Questions?
Comments?
Or Information for Daddy B. Nice?
e-Mail:
daddybnice@southernsoulrnb.com
*************
February 5, 2023:
LOOKING FOR A SONG LETTER: Evette Busby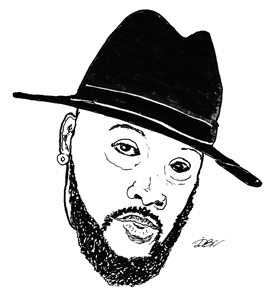 What's up Daddy Nice?

Don't know if you remember me from Peoria, Illinois, but I'm the one who introduced you to the song Mr. Willy about a year ago. Anyway, I have tried to no avail to get a copy of the song Mr. Big Stuff by Evette Busby. Can you by any chance send a MP3 copy of it to my email? If not, do you know where I can get a copy? I'd like to get it as soon as possible.

Thank you so much sir. I check out your top songs on a regular basis.

Happy New Year!

Dewayne Harris

Daddy B. Nice replies:

Yes, "Mr. Willy" became one of the top songs of the year. See Best Of 22. Thank you.

On the Busby single….did you try contacting Malaco Records?

Dewayne replies:

Actually I did contact Malaco Records last week, but they had no release date information.

I heard the song before Christmas and thought it would be out by now.

Dewayne

Daddy B. Nice replies:

Here's a Malaco Records promo for Busby's "Mr. Big Stuff".

Dewayne replies:

HERE IT IS. Finally found it. Check it out!

Listen to Evette Busby singing "Mr. Big Stuff" on YouTube.

Dewayne

Daddy B. Nice notes:

Stephanie McDee currently resides on Daddy B. Nice's Top 10 Singles for "the first notable cover song of the year". ("Girl You Got It," a King George cover). It looks as if Evette Busby has the second.

Listen to Evette Busby singing "Mr. Big Stuff" on YouTube. (New video posted February 3rd).

Listen to Jean Knight singing the original "Mr. Big Stuff" on YouTube.



*************



Questions?
Comments?
Or Information for Daddy B. Nice?
e-Mail:
daddybnice@southernsoulrnb.com
*************
January 9, 2023:
Thank You's, Looking For Songs, etc...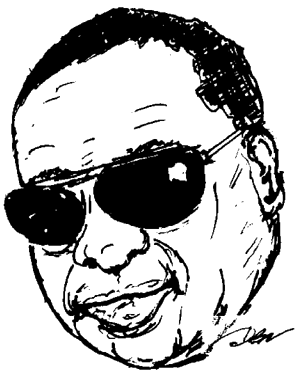 Omar
Daddy B Nice,

All I can say is "Thank You"
Your piece on Omar Cunningham leaves me at a loss for words!!
I'm more excited to see you're still writing, your eye-sight must be better? I pray that it is. I'm not ready for Daddy B Nice to go away.
Thanks again and please keep in touch

Kim Cole

Daddy B. Nice notes:

Kim Cole compiled the impressively-long list of southern soul singles written by Omar Cunningham featured this month in Daddy B. Nice's Songwriter Supreme.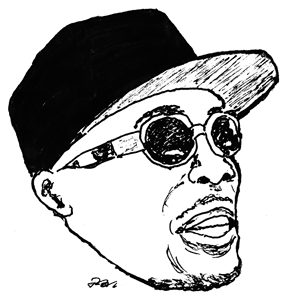 Year In Review...

DBN

Your "year in review" is eagle-eyed on target. Cheers.
Blues Critic
Daddy B. Nice notes:
King George. It was his year...
See 2022: THE YEAR IN SOUTHERN SOUL.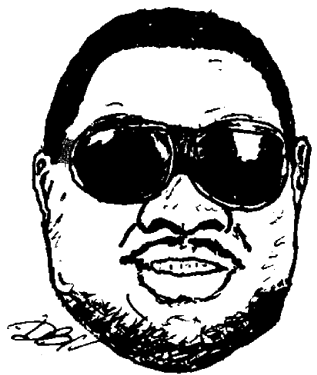 Jaye Hammer
Good morning,

I'm looking to purchase a copy of Jaye Hammer's album, work it on me. Any help would be very appreciated. Thank you.

Jawaun

Daddy B. Nice replies:

Sure. I'm going to walk you through the steps I'm taking. First I go to Jaye Hammer in the index, then to his artist guide, where I look in the right-hand column with the CD record visuals. As I continue to scroll down the page I find "Work It On Me" and click the hyper-link to "Buy". Oh no! The page (Amazon) has been replaced by another artist's album. It was too long ago, I'm afraid, Hammer's first and long out of print. I'm assuming you've already checked Apple and the usual suspects. Ecko Records would have it but Hammer wasn't with Ecko yet. And often the artists themselves can't place their early work. About all you can do is monitor E-Bay and the rare record sites.

Daddy B. Nice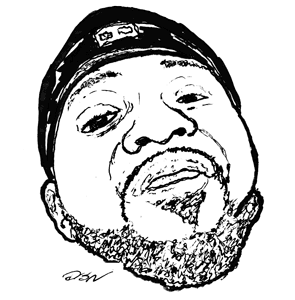 Music or Lyrics?
Hey Daddy B Nice!

As someone who's constantly "judging music," I want you to settle an argument between me and my friend. What is more important to the success of a record, the music or the lyrics?

Daddy B. Nice replies:

It's all in how you define your terms, but if by music you mean the instrumental tracks and vocals, and if by lyrics you mean the words and themes...the music. Of course! I never knew what Mick Jagger was talking about in "(Can't Get No) Satisfaction," and after enjoying "Jukebox Lover" for the better part of a year I still don't what Tucka's talking about. Granted, I don't listen that closely. That's because I'm having such a great time with the music. The exception, of course, is certain super hit singles like King George's "Keep On Rolling," Pokey's "My Sidepiece," Nellie Travis' "Mr. Sexy Man" and Theodis Ealey's "Stand Up In It," where the lyrics take the songs to entirely different and stratospheric levels. But even those lyrics wouldn't have seen the light of day without the music to make people stop and listen.



*************



Questions?
Comments?
Or Information for Daddy B. Nice?
e-Mail:
daddybnice@southernsoulrnb.com
*************
December 10, 2022: Pictured: West Love
Don't Forget The Contributions Of The Younger Generation
Hello Daddy B.


I received your monthly Newsletter. However, I have to disagree with a good majority of it. The Opinion I have about certain music sources falling off or behind may vary from others. For Ex: Mr. Jerry "Boogie" Mason who is considered legendary in book for doing what he does for Southern Soul/Blues. Many people such as myself still receive his email blast but I can't say for sure what's going on with The Website. I just know that he is one of the main music update sources on the scenes. Then there's myself. Although I personally haven't built a website to introduce new music and/or update concert info. But at the rate that new music is being released and the number of new artist coming onto The Scene that would be a 24/7 job for anyone. Plus Social Media has made it easier and easier for The Concert goes, artist, Promoters etc to find out what's happening on The Scene and what have you. There are hundreds of Southern Soul Groups on Facebook where upcoming shows are posted all throughout The Day. But Mr. Mason may or may not have converted to strictly email. I'm not sure. I just I know as for me I do strictly email blast along with weekly playlist of new music.. Then there's Lisa Good (of Five Star Promo) who you may or may not be familiar with, who does an outstanding job with distributing the music on a very regular basis. There's also Yolanda Marshall who is actually an artist herself that sends out music just to help out. My point is there are numerous of sources to keep us updated. So, it just may be the fact that a lot of those who are used to things just dropping in their lap aren't up to date with The New Sources themselves. Although My name isn't mentioned a lot for what I do, I know what I bring to the table and what a force I am. There's about 85% of The Artist who come to me behind the scenes for help. I service over 3000 DJs Nationwide. There's several songs and artist who have been mentioned on your site who weren't mentioned until months after myself or other sources sent that particular music out. Another reason that you and others may or may not be receiving as much music is because everything is so political and biased. An artist can release a hit single and everyone knows it's automatically a hit, But they won't get mentioned on anyone's site, playlist, website or anything all because they aren't attached to The Right people in Southern Soul. I have certain Radio DJs who won't play certain artist or even list them on their man-made list all because of who is sending The music to them. I'm only saying this because it's time out for all the shenanigans and discredit of Those of us who have worked tirelessly to keep Southern Soul going. And No this isn't just about me, It's about Southern Soul PERIOD

Melody Hudson (aka DJ Melle Mel)
That Lady DJ Productions

Daddy B. Nice replies:

Thanks, Mel, for your insights into the contributions of the younger generation. I'll post this for the readers because you deserve recognition as well. Understand that I was looking backward in my column and was most preoccupied with saving the archives of the hundreds of southern soul artists on my website and keeping them online for many years after I go down. Due to limited space I missed mentioning many other websites---for instance, the Southern Soul Paradise blog or the late Neal Furr who covered the Carolinas/southern soul/beach music scene, or Europe's Soul Express, which covered southern soul for many years. And when you say that having a website and covering the current music scene would be too much for anyone---"a 24/7 job"---well, that's exactly what I've been doing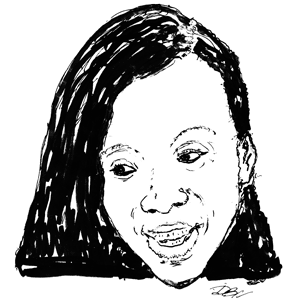 for the last twenty years, including weekends. All my labor free. Besides which I've spent over a $100,000 through the years just keeping it going tech-wise, something I never would have done if I had known what I was getting into, and definitely not recommended for you young people.

By the way, to make room for this letter, I had to delete some material at the bottom of the page from almost a year ago, including a very helpful answer to a reader's question about a Dee Dee Simon song popular in England a year ago. Who wrote the helpful reply? You (Melody Hudson) did! Thank you for all you do!







Questions?
Comments?
Or Information for Daddy B. Nice?
e-Mail:
daddybnice@southernsoulrnb.com
*************
December 4, 2022: Pictured (King George)
Southern Soul Music Is The Only Music We (The Black Community) Own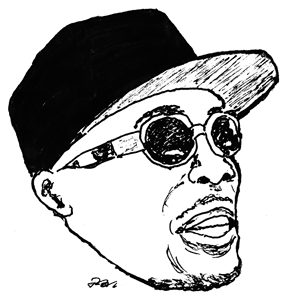 I decided, Daddy B Nice, to go ahead and give the story. Watch for the keyboard warriors or the ones who want to crucify me (throw me under the bus) as I am pointing out they will or won't support On Facebook on Facebook that is in their favor.

I had an interesting conversation today and I would like to share it. I was asked" why do the cities that host "southern soul" concerts not play "southern soul" music on their particular corporate media outlets? The reason is simple. It is because WE own it. If you listen to the corporate outlets they ARE playing BLACK music. They are NOT playing BLACK-owned music. "Southern Soul is the only music WE own. All the other genres and masters have been signed over, "stolen" or given away. Since they are in control, they have a business model we call "entertainment apartheid." In other words, organized segregation. We are a $1 1/2 Trillion Dollar spending population of 49 billion Black Americans. The "southern soul" listeners of the ages 25-years to 70-years alone is a $50-Billion Dollar underserved demographic. This genre is designed to redirect music revenues back to our community versus our own corporate media outlets discriminating against your son, daughter, mother, father, sister brother, etc., making us ONLY consumers and making sure those revenues do not reach our community. That is the reason, but I hope I answered the question. There is a lot more to this, but I'll wait on you keyboard warriors to attack as that is what you do when the correct information gets out there. I only want to instill in OUR people to wake up as to what is happening to them from a local and national level, why they have product (are producers), but seem to be standing still. A great deal is our fault as we fail to have the sensibilities to come together as a people, support each other and to conceive the concept of "concentrated power." Okay, I've said enough. Let the games begin.

Jerry King

Daddy B. Nice replies:

Jerry, putting your (or my) neck out is the best for all involved. It is what people really appreciate. It's what gets people's attention. (King George is only the latest example.) It's the stagnation between the rare, courageous moments that is the killer.

By coincidence, earlier today, I was looking up a way to contact Julius Lewis, the promoter behind the Blues Is Alright Tour, and I was pleasantly surprised and pleased to see the annual revenue of his company. Also, the top southern soul stars are now making $5-10K per gig. The energy, buzz and commercial potential of the genre is growing.

But I agree with your point. Southern soul music today IS faced with a kind of "segregation" or "apartheid" not unlike the "race music" before rock and roll and R&B. (I was there, in the 60's civil rights movement.) And southern soul is the new "rock and roll"---rawer, raunchier---threatening black radio today. I'm not sure that will happen until (at the least) the black intelligentsia---cultivated, literate, city types who currently abhor or marginalize southern soul (i.e. only to be played on weekends)---take up the southern soul cause and pound on the boardroom or bedroom doors of the financial powers that be.



*************


Questions?
Comments?
Or Information for Daddy B. Nice?
e-Mail:
daddybnice@southernsoulrnb.com
*************


Questions?
Comments?
Or Information for Daddy B. Nice?
e-Mail:
daddybnice@southernsoulrnb.com
*************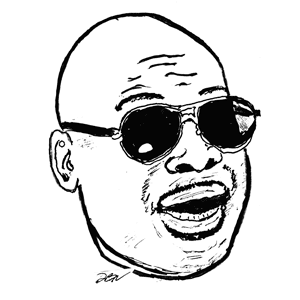 8 pm, Friday, September 29, 2023. Martin Marietta Center for the Performing Arts, 2 E. South St., Raleigh, North Carolina. The 12th Annual Raleigh Blues Festival.
Pokey Bear, King George, J-Wonn, Lebrado, Lenny Williams, Theodis Ealey.
Tickets.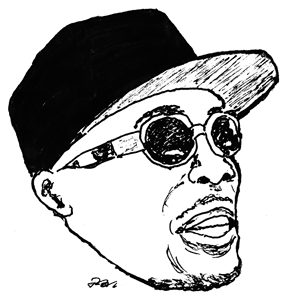 7 pm, Saturday, September 30, 2023. Bon Secours Wellness Arena, 650 North Academy Street, Greenville, South Carolina. The 6th Annual Greenville Blues Festival.
King George, Tucka, Calvin Richardson, Pokey Bear, J-Wonn, Ronnie Bell.
Tickets.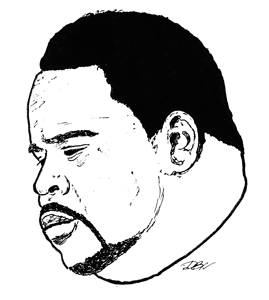 4:30 pm, Saturday, September 30, 2023. National Peanut Festival Fairgrounds, Dothan, Alabama. Wiregrass Heritage Festival.
Bigg Robb, Dru Hill, Sunshine Anderson, Urban Mystic, King South and more.
Tickets.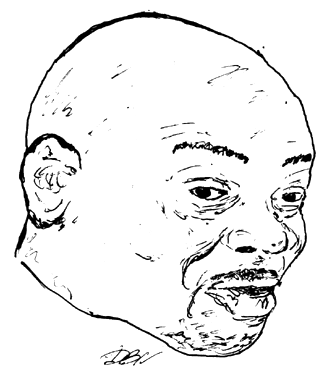 8 pm, Friday, October 6, 2023. The Lyric, 140 West Mount Royal Ave, Baltimore, Maryland. The Charm City Blues Festival.
Pokey Bear, King George, Calvin Richardson, Lenny Williams, Theodis Ealey.
410-900-1150.
Tickets.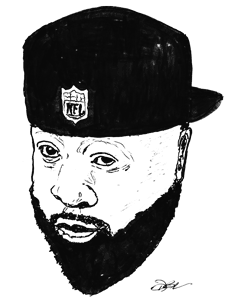 Friday, October 6, 2023. Taylors of Houston, 31000 South Post Oak Road, Suite B, Houston, Texas. Cancer Awareness Show.
Avail Hollywood, Jabo, Teslanay, Rue Davis, Rodnae, Kami Cole and more.
Doors open 8 pm. Birthday Bash for
Jabo.
Host:
Itz Karma.
817-673-2212.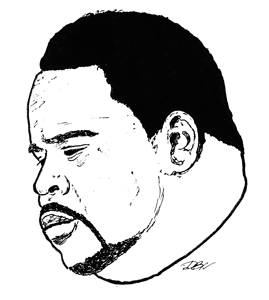 Friday, October 6 & Saturday, October 7, 2023. Bessie W. Munden Recreational Park, 194 Bessie Munden Road 1, Camden, Alabama. Blackbelt Trail Riders Blues Show & Tailgate.
Bigg Robb, L.J. Echols & The Neckbone Band, O.B. Buchana, Tamara (Mz Hollywood) McClain, FPJ, Big Mucci, Jennifer Watts, King Russell, King South and many more.
Host:
Angel Faye Russell.
October 6th: Tent Set-Up with Live Entertainment. Saturday, October 7th: 7:30 am Tailgate Set-Up; 11 am Trailride; Concert starts 1 pm. Tickets: Local ticket outlets. 251-593-7755, 205-499-4640.
Saturday, October 7, 2023. Leela Event Grounds, 1427 East Andrews Ave., Henderson, North Carolina. Southern Soul Fall Classic.
The Jay Morris Group, Jeter Jones, Fat Daddy, J-Wonn, Sir Charles Jones. P2K DaDiddy, Tucka.
Gates open 1 pm, rain or shine.
Tickets.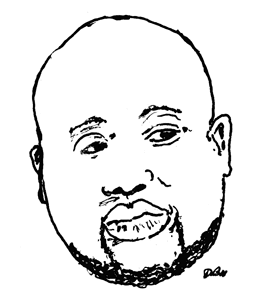 7 pm, Saturday, October 7, 2023. Chrysler Hall, 201 Brambleton Ave, Norfolk, Virginia. The 3rd Annual 7 City Blues Festival.
Ronnie Bell, King George, Big Pokey Bear, Calvin Richardson, Lenny Williams, Theodis Ealey.
Tickets.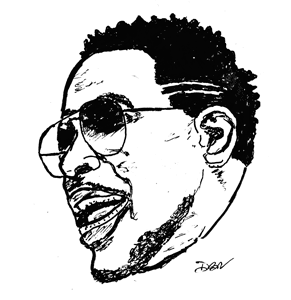 5 pm, Saturday, October 7, 2023. 72 County Road 2225, Douglass-
ville, Texas. 4th Annual ARK-LA-TEX Soul & Blues Festival / DJ Godfather's B-Day Bash.
Roi "Chip" Anthony, Big Yayo, Jeff Floyd, Magic One, Mz Connie, Kami Cole, J.J. Callier, Kiko Pryor, Ollie Moore, J. Lake, Memphis Jackson, Jack Forte, Chavonna Adams, Lil Runt, Lady Star and more.
Gates open 12 Noon. 903-277-7896.
Tickets.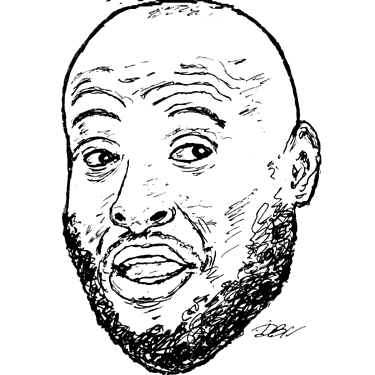 4 pm, Saturday, October 7, 2023. The Espee, 1174 East Commerce St (St. Paul Square), San Antonio, Texas. Alamo Fest.
Solomon Thompson, M. Cally, Juvenile, Tweet and more.
Doors open 3 pm.
Tickets.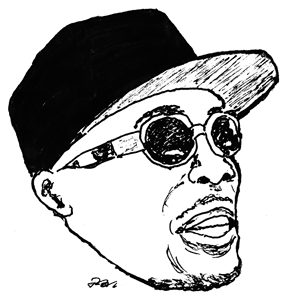 2 pm, Sunday, October 8, 2023. Skull Shoal Camp-
ground, 750 Skull Shoal Road, Washington, Georgia.
King George, DJ Trucker and more.
Gates open 1 pm.
Tickets.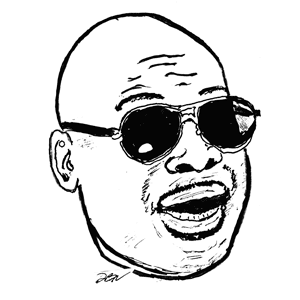 8 pm, Friday, October 13, 2023. Mark C. Smith Concert Hall, Von Braun Center, 700 Monroe S, Huntsville, Alabama. Rocket City Blues Festival.
Pokey Bear, King George, Calvin Richardson, J-Wonn, Willie Clayton.
256-533-1953.
Tickets.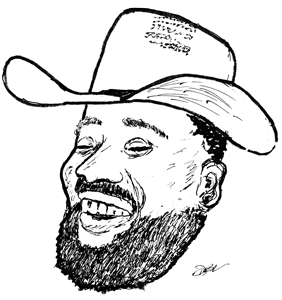 Saturday, October 14, 2023. 910 Cougar Crossing Road, Jackson, Alabama. The Lucy Gang Horse & Blues Show & Trailride.
Jeter Jones, Lebrado.
Gates open 10 am. Horse show at noon. Trailride at 3 pm. Blues show 6 pm. 251-769-6248.
8 pm, Saturday, October 14, 2023. Flagstar Strand Theatre, 12 N. Saginaw St., Pontiac, Michigan. Pre-Sweetest Day Blues Concert.
T.K. Soul, Magic One, T.J. Hooker Taylor, Priscilla Price.
Doors open 7 pm.
Tickets.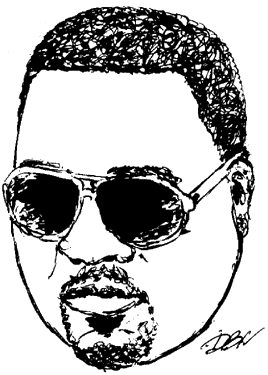 9 pm, Saturday, October 14, 2023. Silks @ Chandlar Bar & Grill, 2930 Ember Drive, Decatur, Georgia. The Atlanta Soul Blues Fall Ball.
J. Red The Nephew, O.C. Soul.
Doors open 8 pm. 404-308-3633.
Tickets.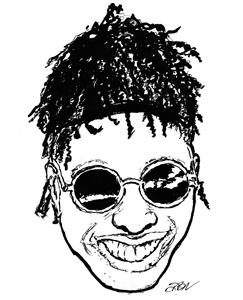 6 pm, Sunday, October 15, 2023. Monroe Civic Center, 401 Lea Joyner Memorial Expressway, Monroe, Louisiana. The Blues Is Alright Tour.
J-Wonn, T.K. Soul, Tucka, King George, Pokey Bear, Jay Morris Group.
318-329-2338.
Tickets.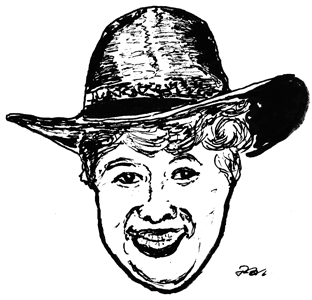 5 pm, Saturday, October 21, 2023. Union County Fairgrounds, 1432 East 19th Street, El Dorado, Arkansas. The Last Dance.
Ms. Jody, Jeter Jones, Jaye Hammer, Johnny James, Uncle Daddy, Rhomey, Veronica Ra'elle, Poppa Hussein.
Gates open 3 pm.
Tickets.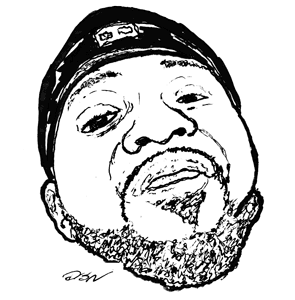 3 pm, Saturday, October 28, 2023. MLK Festival Grounds, 301 South 4th St., Temple, Texas. Central Texas Soul Fest.
Tucka, T.K. Soul, Midnight Star, Jay Morris Group, Dee Dee Simon, West Love, Jeff Floyd, Mr. Smoke, DJ Mr. Boo.
Gates open 12 Noon. 254-768-1334.
Tickets.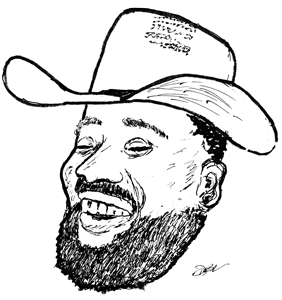 7 pm, Saturday, October 28, 2023. The Scottish Rite, 1051 Sam Rittenberg Blvd., Charleston, South Carolina. Magic 107.3 2nd Annual Sounthern Soul Awards.
Jeter Jones, Ronnie Bell, Ms. Jody, Miss Lady Blues, Joe Nice, T. Lyons, Ollie Moore.
Tickets.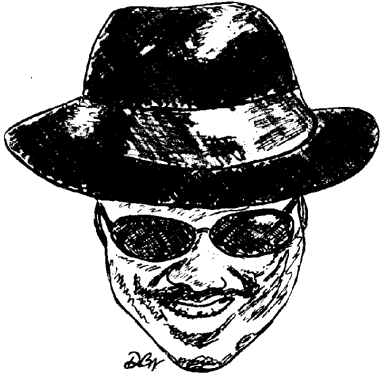 8 pm, Friday, November 3, 2023. Addition Financial Arena, 12777 Gemini Blvd., Orlando, Florida. Blues Is Alright Tour.
Theodis Ealey, Lenny Williams, Tucka, Pokey Bear, Melvia "Chick" Rodgers-Williams, King George.
Tickets.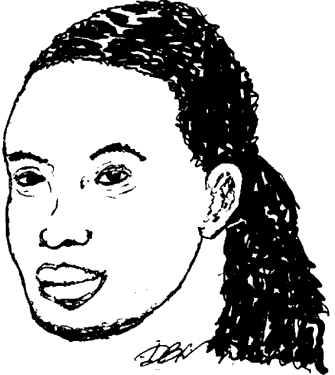 7 pm, Saturday, November 4, 2023. Crown Theatre, 1960 Coliseum Drive, Fayetteville, North Carolina.
The Ville City Blues Festival.
Tucka, J-Wonn, Pokey Bear, Theodis Ealey, King George, Calvin Richardson.
Tickets.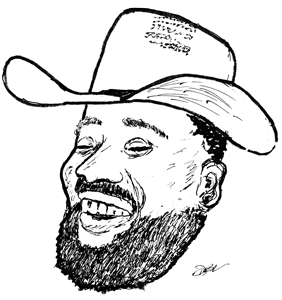 8 pm, Saturday, November 4, 2023. The Scoop Event Center, 1800 Hobson City, Alabama. Back To The Trailride.
Jeter Jones and more.
Local ticket outlets. 256-225-2846l.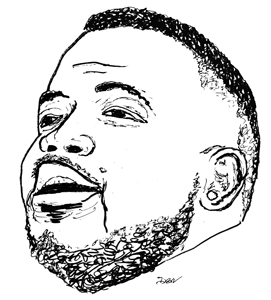 Saturday, November 4, 2023. Haney's Big House, 10 Greathouse St., Ferriday, Louisiana. Lawn And Cooler Fest.
Adrian Bagher, Coldrank, Tyree Neal.
757-237-3324.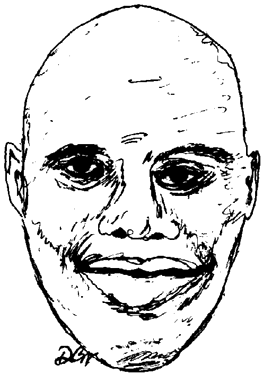 8 pm, Friday, November 10, 2023. Cadence Bank Arena, 375 East Main St., Tupelo, Mississippi (Memphis). Blues Is Alright Tour.
O.B. Buchana, King George, Tucka, Pokey Bear, J-Wonn, Jay Morris Group.
Tickets.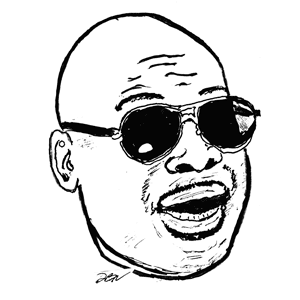 7 pm, Saturday, November 11, 2023. Mississippi Coast Coliseum, 2350 Beach Blvd., Biloxi, Mississippi. The Buck City Blues Festival.
Big Pokey Bear, J-Wonn, Tucka, King George, Jay Morris Group, O.B. Buchana.
Tickets.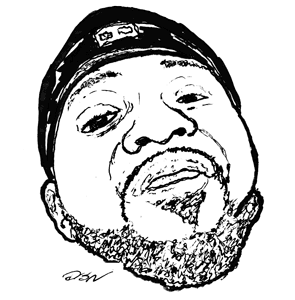 8 pm, Friday, November 17, 2023. Steven Tanger Center, 300 North Elm Street, Greensboro, North Carolina. The Gate City Blues Festival.
Tucka, Pokey Bear, King George, Lenny Williams, Calvin Richardson, Theodis Ealey.
Tickets.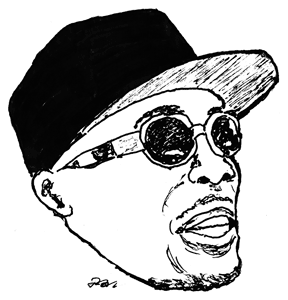 7 pm, Saturday, November 18, 2023. Albany Civic Center, 100 West Ogelthorpe Blvd., Albany, Georgia. The Good Life City Blues Festival.
King George, Tucka, Lenny Williams, Pokey Bear, Theodis Ealey.
Doors open 6 pm.
Tickets.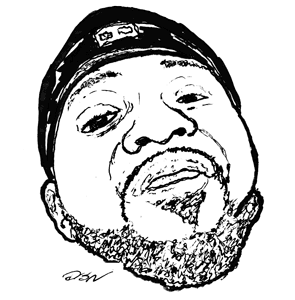 8 pm, Wednesday, November 22, 2023. Montgomery Performing Arts Center, 201 Tallapoosa St., Montgomery, Alabama. Turkey Day Blues Show.
Tucka, Cupid, DJ Trucker, Uncle Daddy, ERealist, Fat Daddy, Angel Faye Russell.
Doors open 7 pm. 800-982-2787.
Tickets.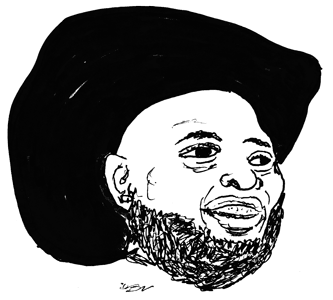 8 pm, Sunday, December 3, 2023. 6519 Chisholm Drive Southwest (5 miles off I-55), Summit, Mississippi. Boots & Blues.
Arthur Young, Portia P.
Gates open 12 Noon. Mix and mingle with artists 12-2 pm. Bonfire at 6 pm. Show at 8 pm.
Tickets.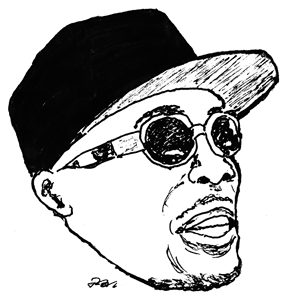 7:30 pm, Saturday, December 9, 2023. Matagorda County Fair Grounds, 4511 FM 2668, Bay City, Texas. B.C. Music Jam.

King George, Jay Morris Group, Badgir, Christie & Warren B, The Superior Band.

Doors open 6 pm. BYOB (hard alcohol only).

Tickets.


************

E-mail concert listings and corrections to:

daddybnice@southernsoulrnb.com

************
©2005-2023 SouthernSoulRnB.com

All material--written or visual--on this website is copyrighted and the exclusive property of SouthernSoulRnB.com, LLC. Any other use or reproduction of the material outside the website is forbidden unless authorized by SouthernSoulRnB.com.

Write daddybnice@southernsoulrnb.com

***********

********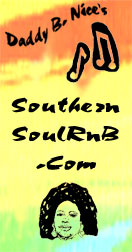 ********