NEW!

Corner & Top 10


Concert Calendar
& Mailbag


Comprehensive Index


New CD Reviews


Index to Artist Guides
NEW!


Best of 2022

The Original Chart (1990-2010)

21st Century Chart (2000-2020)
NEW!

The New Generation Chart (2010-2030)
Southern Soul CD's, MP3's


Best of Pages
About the Music
About Us
Links
Home

"How Come The Dog Ain't Barking"

Simeo

Composed by Simeo Overall






August 3, 2014: NEW SINGLE ALERT!

See Daddy B. Nice's #1-ranked Southern Soul Single for August 2014: Simeo's "How Come The Dog Ain't Barking".


Daddy B. Nice's Top 10 "BREAKING" Southern Soul Singles Review For. . .

----------AUGUST 2014------------

1. "How Come The Dog Ain't Barking"--------Simeo

In retrospect, the transformation was quietly in the works throughout his ever-more-impressive collaborations with the late Floyd Taylor, but to hear Simeo singing with such nonchalance, such unapologetic authority--especially on a dance-floor jam--is a happy revelation. With Stevie Wonder "Superstition"-like instrumentation on the verses and a satisfyingly bizarre "wall of sound" on the choruses, you have an updating of the blues, southern soul style: if not the biggest--the most important--hit of Simeo's career.

Sample/Buy Simeo's "How Come The Dog Ain't Barking" Single.

********

To automatically link to Simeo's charted radio singles, awards and other citations on the website, go to Simeo in Daddy B. Nice's Comprehensive Index.

To access his production and songwriting citations, go to Overall, Simeo in Daddy B. Nice's Comprehensive Index.

*********

8/3/14: A Note To Readers from Daddy B. Nice: The dearth of YouTube links for Simeo is not an oversight. He has (with a couple of exceptions) remained opposed to sharing his music on YouTube.

Also: The "broken" links to Simeo's HOTTEST IN THE GAME and I'M STILL LOVING YOU collections in "DBN'S RECOMMENDED SINGLES" (right-hand column) isn't an oversight. These CD's (even the most recent) have already gone out print and in some cases may be available at Amazon.

*********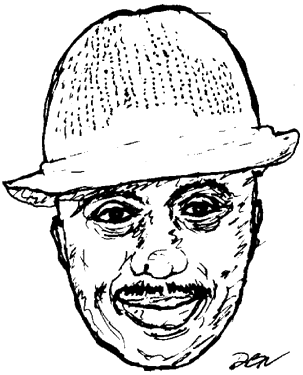 Listen to Floyd Taylor and Simeo (on the remix which follows) singing "I'm 'Bout 'Bout It" on YouTube.



*********


Daddy B. Nice's Original Profile: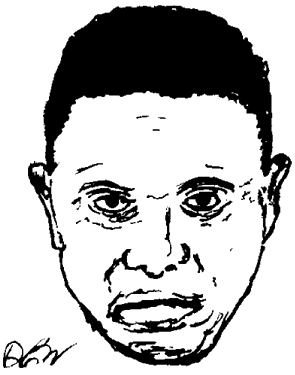 Two things will strike any Southern Soul fan new to the music of Simeo. The first is the temperament of the singer. Simeo's voice exudes melancholy, like a life lived in a minor key.

"This party's going on," Simeo sings, and you're already wiping away a tear. The sadness permeates every note of Simeo's music in much the same way it dominates the music of Neil Young and Roy Orbison.

The second thing you'll notice is the hiphop sound. In 2009, reviewing his Southern Soul Pimpin' album, I wrote:

He is the hiphopper lost in the land of Southern Soul. In voice, style, arrangement and production, Simeo is purebred hiphop. How did such an urban R&B-oriented artist become so fascinated by the chitlin' circuit and Southern Soul music?

Simeo declines to use any of the usual Southern Soul conventions in his music. His influences are Timbaland ("Running To The Dance Floor"), Snoop Dog and Warren G. ("Windows (We Roll, Southern Soul)") and R. Kelly ("Play 'N Roll"). Simeo's ballads hark back to Jodeci or KC & JoJo. All great artists and influences, by the way, but not Southern Soul.

"The windows in my house,
They keep moving, moving, moving.
We roll, roll,
Southern Soul.

Y'all can ride with me
'Cause we're rolling, rolling, rolling.
We roll, roll,
Southern Soul."

The lyrics to Simeo's
"Windows (We Roll, Southern Soul)" roll off the tongue in the iambic pentameter of old British poetry.

Simeo repeats that phrase "We roll, Southern Soul" like a mantra--at least a couple of dozen times--as if he were trying to will the music into sounding like Southern Soul. Of course, it isn't and he doesn't. What it is is a hiphop artist's celebration of Southern Soul.

In awarding "Windows (We Roll, Southern Soul)" the number twenty spot on Daddy B. Nice's Top 25 Southern Soul Singles of 2008, I wrote:

Hiphop culture refugee and Southern Soul convert Simeo sent me an acapella version of this, my favorite song from his debut album, that made it clear how passionate and accomplished a singer he is. When he adds Southern Soul-style female choruses, chitlin' circuit-style monologues and other accoutrements of the genre, there's no telling how far he'll go. In the meantime, this low-key anthem never fails to please and soothe.

By 2009 when "Running To The Dance Floor" appeared, none of these adjustments had made their way into Simeo's next big single. In fact, "Running To The Dance Floor" was a stupendous hiphop outing, as if someone had dared Simeo to match the rhythmic pull of "Windows (We Roll, Southern Soul)."

"City lights shining so brightly.
I'm going stepping with my baby tonight."

This time Simeo featured a rapping cameo, a clapping accompaniment and a Timbaland arrangement worthy of the master.

"She's got me running to the dance floor.
It's time we get up and do this thing right."

If anything, the song was even more insistent on its gleaming urban syncopation, and it boasted the same somber vocal tone that made "Windows (We Roll, Southern Soul)" unique.

In 2010 Simeo released remixes of Southern Soul diva Pat Cooley's "Boy Toy" and "Older Woman, Younger Man."

Listen to Simeo's duets with Pat Cooley on "Like Me" and "Boy Toy."

Even as he embraced the Southern Soul themes in Cooley's music, he avoided her style in favor of the lean, spare minimalism and sharp-edged syncopation of "young-folks" music.

There are precedents. T. K. Soul, from his very first records, went his own way, and in his early work in particular it was hard to tell where hiphop left off and Southern Soul began.

Bigg Robb also became successful in the Southern Soul market with a hiphop sound, although he has shown a much greater willingness to incorporate Southern Soul characteristics--choruses, monologues, even main vocals by more R&B-sounding vocalists than himself--into his music.

Nor has Simeo produced a genuine masterpiece of the Southern Soul genre as did Bigg Robb in remixing Carl Marshall's "Good Loving Will Make You Cry" Remix, which represents the high point of hiphop-grafted Southern Soul.

The number of songs Simeo has produced in such a short period, however, is staggering. He's a dynamic songwriting talent with a unique ear for melody and shading.

And surely Simeo, an intelligent and even cerebral artist, knows quite well how to concoct Southern Soul music--knows, in other words, quite well what he is NOT doing.

In stylistic terms, he's like Muhammed, demanding that the mountain--Southern Soul--come to him, rather than he--Muhammed--go to the mountain.

And so, along with Bigg Robb, Cupid, Rude et. al,
Simeo has breached a levee, as it were, in Southern Soul music and let hiphop pour through. Is this a good thing or a bad thing?

Traditionalists will say Simeo's influence is harmful. Once upon a time, even younger artists than Simeo--artists like LaMorris Williams and Avail Hollywood, who now use lean, hiphop arrangements--would probably have fashioned their music in a more traditional rhythm-and-blues style.

Who can categorically deny it's not Simeo's influence, and the relative success of his singles on Southern Soul radio, that has encouraged these even younger artists to drift away from the rougher, fuller, traditional Southern Soul sound the grown-folks audience craves?

Can this possibly be conceived as a good thing? A positive development? Only in the sense that hiphoppers--such a vast audience compared to Southern Soul--might find some "entry point" into Southern Soul and blues. That, of course, would be a very good thing. But at what price?

Your Daddy B. Nice was a rap and hiphop aficionado for nigh on twenty years, and believe me, not many blues lovers will admit to that. Rap (through its sampling) brought back the music I loved, the R&B music of the preceding twenty-five years. And having lived under the samba-band influence in Brazil, I was ready for any amount of percussion the rappers wanted to throw at me. I used to watch B.E.T.'s Top Ten Rap videos--the show the teenyboppers watched--every afternoon.

But hiphop's day is gone. Hiphop is as hollowed out as an old smoker. The hiphop sound no longer interests me. Southern Soul (thank God) is where it's at.

The only reason I belabor this lapse into my private life is to clarify what I can't understand about Simeo' hiphop style. And it's the same thing that puzzled me from the get-go.

What attracted Simeo to Southern Soul if not the sound of Southern Soul?

What made him want to be a Southern Soul performer if not the music of Southern Soul?

Was it the people?

Simeo is a man carrying around a contradiction--two conflicting goals. Either that or he hasn't yet forged the perfect musical answer to the contradiction.

In either case, he is one hell of an interesting artist--as driven as a pit bull--and one sure one to watch for future fireworks.

Listen to samples from Simeo's brand new (August 2011) CD: I'm Still Loving You.


--Daddy B. Nice




About Simeo

A native of Flushing and Flint, Michigan, Simeo Overall (aka Simeo) entered the music business in the 80's as a member of the hiphop group Cashflow. He also played keyboards for a time with Cameo and contributed studio work on other urban/R&B projects.

In 2007 he released his solo CD debut, a hiphop collection entitled Hottest In The Game (Jomar).

Around the same time, sensing that his career in hiphop had reached an impasse, Simeo decided to venture into Southern Soul music. In one of his blogs he describes how he was exposed to blues and soul, living in the midst of many Southerners who'd moved north to work at the auto plants.

Soon he undertook one of the most intensive marketing/networking campaigns seen up to that point on the chitlin' circuit.

He was greatly aided by former website personality Dylann DeAnna (Blues Critic), whose new indie record label CDS had just been incorporated. Simeo produced the remix of CDS's first release, "Dog Kinda Love" by Dicky Williams.

The association with CDS raised Simeo's profile even more, and he went on to produce a number of highly-touted singles and albums for the label.

Although a hiphop vehicle, the first single from Simeo's HOTTEST IN THE GAME CD, "Windows (We Roll, Southern Soul)," came in at number twenty on Daddy B. Nice's Top 25 Southern Soul Singles of 2008.

Simeo's second solo CD, Southern Soul Pimpin' (Simeo Enterprises, 2009), adhered to the same formula as his first, addressing Southern Soul themes and issues by name while maintaining a hiphop style in arrangement and production.

The same year, CDS released Slammin' Southern Soul: Remixes And Dance Jams featuring tracks produced by Simeo.

In 2010 Southern Soul recording artist Floyd Taylor (the son of Johnnie Taylor) issued a new CD which showcased a number of tunes written and produced by Simeo, in particular the popular chitlin' circuit single, "I'm 'Bout It 'Bout It."

Simeo's third solo CD, I'm Still Loving You (Simeo Enterprises/CDS), came out in 2011 and included both "I'm 'Bout It 'Bout It (Remix)" and another collaboration previously released by female Southern Soul singer Pat Cooley--"Like Me"--an "answer song" to Cooley's well-received single, "Older Woman, Younger Man."





Tidbits

1.

From The Archives:

May 24, 2009

SIMEO: Southern Soul Pimpin' (Simeo Ent ) Three Stars *** Solid. The artist's fans will enjoy.
Southern Soul Pimpin' is the sophomore CD from Simeo, the hiphopper lost in the land of Southern Soul. In voice, style, arrangement, and production, Simeo is purebred hiphop. How did such an urban R&B-oriented artist became so fascinated by the chitlin' circuit and Southern Soul?

None of Simeo's songs--even on this second album--betray the least indication of having absorbed any of the musical earmarks of the genre. The songs Simeo creates remain steadfastly crisp, slick and urban-sounding, as if he had never heard a note of Johnnie Taylor, Bobby "Blue" Bland or Tyrone Davis. And yet, no musician of recent years has worked so hard to be accepted by the Southern Soul industry and audience.

Southern Soul traditionalists beware. In spite of the many references to "Southern Soul," this is not really Southern Soul music. But if the contradictions in the young man's work don't scare you off, and if you're at least open to the techniques of mainstream urban R&B and hiphop, you'll find a collection of songs of exceptional variety, technique and--yes--even depth.

Simeo is a first-rate songwriter, vocalist and producer. He proved this on his best song from his first album, "Windows (We Roll, Southern Soul)," and on the albums he produced for Dylann DeAnna's fledgling label, CDS, in late 2007 and early 2008. On Southern Soul Pimpin' he expands his repertoire, presenting a collection of singles-worthy material he has been accruing and releasing at intervals over the last year and a half.

"Running To The Dance Floor," the intro cut, is as catchy as they come; it could be the latest joint from Timbaland. "Step Up" and "Potential" recall Jodeci or KC & Jo-Jo, and technically, even vocally, Simeo's work loses nothing by comparison.

"She Wants To Be My Girl," with its synth-piping background, sounds like Simeo stole a quiver from fellow hiphopper/Southern-Soul, fence-rider Cupid's arrows, while "How Can I" slows it down again with admirable vocal work and convincing emotion.

"Southern Soul Pimpin'," the title cut, is one of the album's few disappointments. Here the contradictions just don't work, showcasing lyrics paying homage to Southern Soul music and artists in a format that is unrelentingly hiphoppish. In the end, it probably displeases either musical camp.

But Simeo more than makes up for it on the next cut, the excellent, mid-tempo, easy-swinging, "Play 'N Roll," a potential hit single in the mode of Bigg Robb's "Keep On Steppin'". Here Simeo pounces on the magical symbiosis of hiphop with Southern Soul in the manner of "Windows (We Roll, Southern Soul)."

"Gas" was written in the summer of 2008, in the midst of the oil crisis and four-dollar-plus fuel. "Love Shake" and "I Need A Break" are interesting lesser cuts, like first dynamitings of a mountain mining operation. "Potential," anyone?

"Christmas Time" is an almost two-year-old holiday cut, and one of the best I've ever heard. Simeo's vocal is wondrous.

But the most fascinating--if not most musically-accomplished--cut on the Southern Soul Pimpin' album may prove to be "All My DJ's." This is the song that has been playing like some ego-adrenaline pill on various Southern Soul outlets over the last couple of months. The song consists of Simeo reciting one Southern Soul deejay after another over a generic uptempo beat, with a chorus of "Chico's radio/ And Funky Larry Jones/ And Boogie Mason Mase (sic)/ Were all up in the place/. . . You can feel it in your soul/ When they play that Southern Soul."

This song is the ultimate proof, if any were needed, of how much Simeo wants to "belong" in the Southern Soul community, and the massaging of the egos of everyone involved seems to pull down the guards of Simeo's hiphop techniques; you can almost sense the song pulling Simeo toward the rough country camaraderie and funky Southern Soul that eludes him on the rest of the album.

--Daddy B. Nice

Bargain-Priced Southern Soul Pimpin' CD



If You Liked. . . You'll Love

If you liked Warren G.'s "Regulate," you'll love Simeo's "Windows (We Roll, Southern Soul)."






Honorary "B" Side

"I'm Bout It Bout It (Remix) (w/ Floyd Taylor)"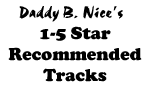 How Come The Dog Ain't Barking


CD: How Come The Dog Ain't Barking Single
Label: Simeo Ent.











I'm Bout It Bout It (Remix) (w/ Floyd Taylor)


CD: I'm Still Loving You
Label: Simeo Ent./CDS











Running To The Dance Floor


CD: Southern Soul Pimpin'
Label: Simeo Enterprises











Windows (We Roll, Southern Soul)


CD: Hottest In The Game
Label: Jomar










All My DJ's


CD: Southern Soul Pimpin'
Label: Simeo Enterprises










Like Me (w/ Pat Cooley)


CD: Various Artists "Slammin' Southern Soul: Remixes..
Label: CDS










One Thing About


CD: I'm Still Loving You
Label: Simeo Ent/CDS









Get It Tonight


CD: Hottest In The Game
Label: Jomar









How Can I


CD: Southern Soul Pimpin'
Label: Simeo Enterprises









I Need A Break


CD: Southern Soul Pimpin'
Label: Simeo Enterprises









Ka Dunk Ka Dunk (w/ Carl Marshall)


CD: I'm Still Loving You
Label: Simeo Ent./CDS









Play 'N Roll


CD: Southern Soul Pimpin'
Label: Simeo Enterprises








Gas


CD: Southern Soul Pimpin'
Label: Simeo Enterprises








Get Low (Remix)


CD: Various Artists "Slammin' Southern Soul: Remixes..
Label: CDS