NEW!

Corner & Top 10


Concert Calendar
& Mailbag


Comprehensive Index


New CD Reviews


Index to Artist Guides
NEW!


Best of 2020


Top 100 Countdown:
21st Century Southern Soul Artists


Top 100
Southern Soul Songs
21st Century Countdown
(00's - 10's)


Top 100
Southern Soul Artists
(90's - 00's)


Top 100
Southern Soul Songs
(90's - 00's)


Forerunners of
Southern Soul


NEW!


Daddy B. Nice's Top 100 Countdown: The New Generation (Chart In Progress)


NEW!


Top 100
Southern Soul Songs
The New Generation
(Chart In Progress)

Southern Soul CD's, MP3's
Best of Pages
About the Music
About Us
Links
Home

"Like You Used To"
Miss Lady Blues
Composed by Tikesha McMullen Boyd
Originally posted at Daddy B. Nice's New CD Reviews:
March 25, 2018:
MISS LADY BLUES: Pieces Of My Soul (Miss Lady Blues)

Four Stars **** Distinguished Debut By A New Southern Soul Artist
Miss Lady Blues' single (You Don't Do Me) Like You Used To Do" was a stunning debut in a year--2013--of noteworthy debuts: Pokey Bear's "They Call Me Pokey," J-Wonn's "I Got This Record," Krishaunda Echols's "Mad Dog 20-20," Adrian Bagher's "Around The Corner" and Fredrick (King Fred) Hicks' "When I Think Of You"and "Morning Delight," among others. The song charted here in June of that year.

**************
Daddy B. Nice's Top 10 "BREAKING" Southern Soul Singles Review For. . .

-----------JUNE 2013-------------

…5. "Like You Used To"---------Miss Lady Blues

You'd swear this was Bobbye "Doll" Johnson singing under a pseudonym, so similar is the clear, warm vocal timbre.

Listen to Miss Lady Blues singing "(You Don't Do Me) Like You Used To Do" on YouTube.
*************

Bobbye Johnson had only recently passed away, so nostalgia no doubt played a part in my commentary, but it was also the eerily similar empathy and emotional transparency conveyed in the vocal. Yet, Miss Lady Blues has never since quite recaptured--nor even chosen to pursue--that intimate, Bobbye Doll-like tone (which bled over into the deft production of that record), perhaps fearing that people would criticize the sound as too derivative--as I came close to doing, but did not.

I still think that "Like You Used To Do" is Miss Lady Blues' best song by far. Maybe that's why I haven't "taken" to the singles she has recorded with admirable regularity over the intervening years. What a surprise, then, to encounter these uncharted singles, here collected in Miss Lady Blues' first LP, PIECES OF MY SOUL, and discover that together, as a group and in unison, they possess a credibility they didn't have as individual records. The whole is greater than the sum of its parts.

I kept waiting for a bad song--something exasperating, annoying--that would confirm my modest expectations. It never came, and by the end of the set I was shaking my head and saying to myself, "There wasn't a bad song on that record." And as I played the album again and again, the seamless, unbroken sequence of "grown-folks-nite-out" ambience lifted all of the songs, like boats, in an ever-friendlier tide of familiarity.

In the single "Good Thang," for example, Miss Lady Blues sounds unable to achieve the pristine sound of her vocal on "Like I Used To Do". She sounds out of breath at times, perhaps uncomfortable with the key. And yet, in the album setting the underlying substance (the lyrical content and instrumentation) of "Good Thang" comes to the fore, thanks to the sure-handed production skills and southern soul know-how of Alabama producer Ron G (Ronald G. Suggs), who's also worked with newcomers Columbus Toy, Solomon Thompson, Napoleon Demps ("A Lie Don't Care Who Tell It") and Big Ro Williams.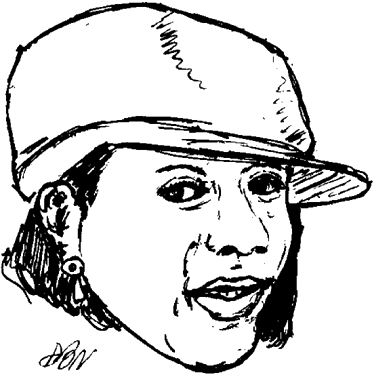 So, too, does "Come And Get It". As a single all by its lonesome, the vocal once again seems to be challenged, perhaps by singing in a lower octave than is ideal for the singer. The vocal tics reflect Lacee (albeit without Lacee's falsetto tools), herself a soprano whose vocals weaken when she sings in lower keys. Yet these flaws, too, disappear in the well-woven tapestry of the album.

"Certified Woman," with its booming bass line, the Staples-like "Beat Beat," the ballad "Sharing Ain't Easy," "Do It" and "Do It Again" all entertain as they roll by, and I readily admit I can't figure out why Pieces Of My Soul as a whole sounds so good and bears repeated, rewarding listenings while the individual singles--played alone, on their own merits...Well...Not so much.

I may be shooting blanks on this, but I suspect it comes down to the dynamic between Miss Lady Blues and producer Ron G., most obvious in "You Don't Do Me Like You Used To Do (The Remix)," featuring a rapper named Kutt The Check (get it?). On the one hand, the Ron G arrangement is quintessential southern soul, no doubt about it. And in the end that "fitting-like-a-fine-glove" quality of southern soul production may actually be the key to this album's success. There may not be a genuine "hit"--more like a "trampoline" of decent hooks and instrumental tracks, where you know no matter how high you bounce, you're not going to fall below a certain level of competence and variety and chitlin'-circuit PC.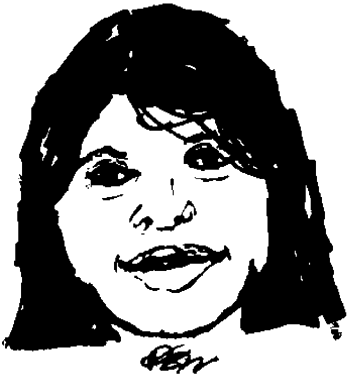 On the other hand, Miss Lady Blues' vocal is far better--and displayed with much more finesse--in the original. It may be based on the Bobbye Johnson style, but it's undeniably exquisite. The remix doesn't hold a candle to it.

Which brings up the one glaring negative with Ron G... Miss Lady Blues' vocals inexplicably suffer. Complacency--or relinquishing of creative control--on Miss Lady Blues' part? A technical thing? The key, the mix? These vocal outings from Pieces Of My Soul, while workmanlike, are definitely a grade below Miss Lady Blues' inimitable performance on the original "You Don't Do Me Like You Used To Do." Further evidence, if needed, is contained in the nugget of an "Intro" to Pieces Of My Soul. It harks back--almost like a flashback--to the up-front-in-the-mix, crystal-clear, "Johnson" style, which could readily be Miss Lady Blues' own, should she choose.

And therein lies the dynamic. With Ron G, something is gained and something is lost. Still, who's to say this partnership won't get better and produce hit songs as it goes along? "Rodeo," another track from the album, just released in November, may be a harbinger. No fuzzy, low-in-the-mix vocal here. Ms. Blues & Suggs are honing in on a "hit," with Miss Lady Blues circling and descending like a raptor toward her eventual prey-slash-vocal identity.

The same can be said for "Mr. Fix It," which does not appear on the album, released in 2016 with an exemplary Miss Lady Blues vocal. And brawny-piped rookie Aaron Cook teams up with Miss Lady Blues on the impressive and hormone-saturated "Stroke It," which charted here in November, and is included in Pieces Of My Soul..

I'd be remiss if I didn't mention that Ms. Lady Blues was singled out for praise in Daddy B. Nice's 2017: The Year In Southern Soul, in which I referred to her "ecstatically singing the lullaby-like melody line in the chorus of "Shake It (The Remix)" as one of the memorable musical moments of the year. The song won BEST COVER SONG OF 2017.

Listen to Miss Lady Blues, J. Red & Columbus Toy singing "Shake It (The Remix)" on YouTube.

Coincidentally, Miss Lady Blues and Columbus Toy ("You're The Kind Of Woman I Need") have formed a duo and recorded an as-yet-unpublished EP called BLACK VELVET DUO, containing some of the songs ("Beat Beat," "Good Thang" and "Do It") from PIECES OF MY HEART, along with recent Columbus Toy singles "Wheneva," "Let's Go," "You're The Kind Of Woman I Need" and "I'm Gone". The above-mentioned Miss Lady Blues/Columbus Toy collaboration, "Mr. Fix It"--not included on PIECES--also finds a home in BLACK VELVET DUO. Watch for it to appear, possibly with the addition of two or three tracks, as an album-length CD in the coming year.

--Daddy B. Nice

Buy Miss Lady Blues' new PIECES OF MY SOUL CD at Amazon.

See Miss Lady Blues' other appearances and citations on the website in Daddy B. Nice's Comprehensive Index.

************


--Daddy B. Nice




About Miss Lady Blues

Tikesha McMullen Boyd, a.k.a. Miss Lady Blues, was born and raised in Tuscaloosa, Alabama, and now resides in Atlanta, Georgia. She started her musical career as a promoter, then as a writer. In 2013, she recorded 3 self-released singles, "Like You Used To", "She Ain't Me, and "Back It Up With This Lip". "(You Don't Do Me) Like You Used To Do" charted at Daddy B. Nice's Top 10 "Breaking" Southern Soul Singles in June of 2013. The single gained favor with fans, and in the liner notes to her debut CD, Miss Lady Blues thanks Larry James Thomas Jr. for making the call to WTUG (radio in Tuscaloosa, Alabama) and setting up the meeting with the program director which led to a meeting with Mike "Airplay" Austin.

Miss Lady Blues began collaborating with producer Ronald ("Ron G") Suggs, Jr. on a series of southern soul singles released to good response over the years and culminating in 2018's self-released debut album, Pieces Of My Soul.




Honorary "B" Side

"Certified Woman"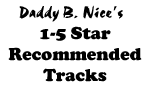 Like You Used To


CD: Pieces Of My Soul
Label: Miss Lady Blues










Certified Woman


CD: Pieces Of My Soul
Label: Miss Lady Blues










Rodeo


CD: Pieces Of My Soul
Label: Miss Lady Blues










Stroke It (w/ Aaron Cook)


CD: Pieces Of My Soul
Label: Miss Lady Blues









Beat Beat


CD: Pieces Of My Soul
Label: Miss Lady Blues









Come And Get It


CD: Pieces Of My Soul
Label: Miss Lady Blues









Good Thang


CD: Pieces Of My Soul
Label: Miss Lady Blues