NEW!

Corner & Top 10


Concert Calendar
& Mailbag


Comprehensive Index


New CD Reviews


Index to Artist Guides
NEW!


Best of 2022

The Original Chart (1990-2010)

21st Century Chart (2000-2020)
NEW!

The New Generation Chart (2010-2030)
Southern Soul CD's, MP3's


Best of Pages
About the Music
About Us
Links
Home

Best Of 2015: The Year In Review
January 6, 2016:

Overflow From Daddy B. Nice's BEST OF 2015 page...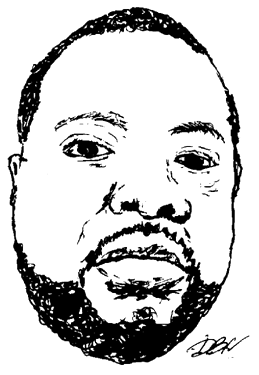 January began without holiday hangover, as up-and-coming producer Big Yayo debuted as a performer with a piece of "southern soul electronica" called "Cowgirl" featuring his protege, "I Got This Record's" J'Wonn, the ultimate balladeer, singing an uptempo chorus on his first-ever club jam.

February ushered in a Valentine's Day weekend to be remembered with southern soul concerts across a broad spectrum of the South, from Hooks, Texas (Avail Hollywood) to Memphis (Bertha Payne) to south Atlanta (Lomax) to Greenville, Ms. (J'Wonn) to Canton, Ms. (L.J. Echols, Terry Wright, J-Wonn, Krishunda Echols, Bigg Robb, Napoleon) to Vicksburg (Shirley Brown, Carl Sims, Jaye Hammer, Wilson Meadows, Pat Brown, Adrena) to Corpus Christi (Mel Waiters) to Decatur, Ga. and Talladega, Alabama (T.J. Hooker Taylor) to Tuscaloosa (Tre' Williams, Jeff Floyd) to Panama City, Florida (Ms. Jody) to Germantown, Tenn. (Mavis Staples) to Montgomery (Bigg Robb, O.B. Buchana, Tucka, Lebrado, Lomax, Toia Jones) to Farmerville, La. (Avail Hollywood) to Mobile (L.J. Echols, Andre' Lee, James Payne, Geno Wesley) to Dallas and the annual Blues Is Alright Tour (T.K. Soul, Theodis Ealey, Mel Waiters, Clarence Carter, Latimore, Millie Jackson) to Shiner, Texas (Rue Davis) to Texarkana (Omar Cunningham, Wendell B) to Indianola, Ms., B.B. King's hometown (Chris Ivy, Lil' Jimmie) to Baytown, Texas (Kenne' Wayne, AP Heavy But Sweet) to East Tyler, Texas (R. Kelly, Avail Hollywood) and back to Memphis (Jarekus Singleton), setting the bar for a record-breaking year in Southern Soul clubs.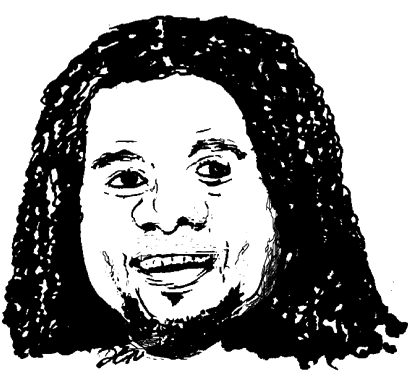 Mindful of the concert bonanza, Daddy B. Nice urged fans in March to get out of the airport hubs (Memphis, Atlanta, Dallas, Houston, New Orleans) and "walk on the wild side," visiting the "holes-in-the-walls" in the verdant countryside where the true contemporary blues reigns supreme. In Jackson, premier nineties' vocalist Robert "The Duke" Tillman (Ace, Ichiban) re-emerged, as did storied DJ Outlaw at WMPR, while young Jackson guitar-blues stars Jarekus Singleton, Grady Champion and Mr. Sipp parlayed their mass audience-friendly blues far beyond the Delta.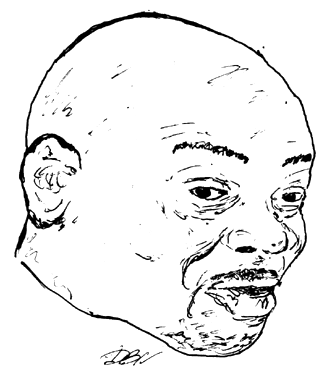 April saw the breakthrough collection THE LOUISIANA BLUES BROTHERS, explode in the southern soul demographic via its suddenly iconic single,
"My Sidepiece," featuring the powerful-piped, Reggie P.-like vocalist Pokey (or Big Pokey Bear), whose electric stage show featured the singer thrusting and gyrating with a passion not seen since Bobby Rush's twerking dancers.

The song's message that it was okay to have a "woman on the side" because it's in the "genes" alternately fascinated and disgusted listeners, and not always along gender lines, and the "sidepiece" theme became a motif in countless new southern soul songs. Meanwhile, Pokey et. al.'s new album, BEAT FLIPPA I GOT THE BLUES VOL. 1., released in February, shot up the charts, bringing a rock-and-roll-like energy, immediacy and accessibility to the southern soul scene that thrust its brilliant producer (Beat Flippa) and roster of talented artists (Pokey, Tyree Neal, Adrian Bagher, Vince Hutchinson, Mz. Pat, Veronica Ra'elle, Rosalyn Candy, etc.) into a level of popularity even southern soul's veteran artists had to envy.

Also in April, the great sixties' artist Percy Sledge, who recorded one of the most powerful southern soul songs of the last fifty years, "When A Man Loves A Woman," passed away with scant fanfare.

May was the worst month, the cruelest month...
....Mother's Day and Memorial Day weekends witnessed another slew of record-breaking fan-friendly southern soul concerts, but the nation and entire world mourned the passing of B.B. King, whose ties to Indianola and Jackson, Mississippi were real and renewed each summer, when B.B. always returned for the Medgar Evers Homecoming Celebration and played for his original chitlin' circuit fans in the Delta.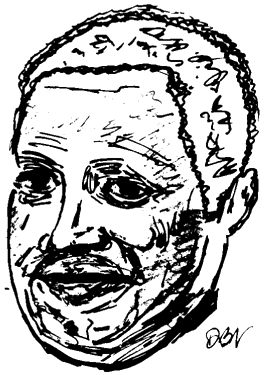 But for contemporary southern soul fans it was the passing of song-master Mel Waiters that really hurt. Unknown outside of blues circles (unlike the world-famous B.B. King), Waiters was an irreplaceable part of the southern soul pantheon of recording artists, having largely kicked off the contemporary scene with his "Hole In The Wall," fashioned in the late nineties in the tradition of Mel's inspirations, Z.Z. Hill and Buddy Ace. For many fans, Waiters was the number-one performer in the South, and Mel never shied away from the kudos. YouTube videos document his exciting "contests" with Sir Charles Jones, which did so much to enliven the concert scene.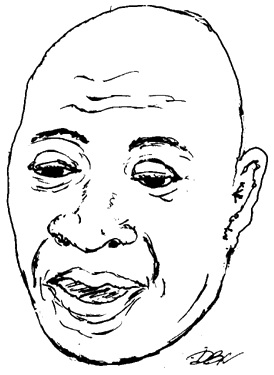 June marked the appearance of a rapping preacher named Bishop Bullwinkle, whose "Hell Naw To The Naw Naw" continued a trend of unknown artists (like J'Wonn, Tucka, Pokey) eclipsing southern soul's veteran artists in notoriety-slash-popularity in one fell swoop (be it a single or album). Whereas J'Wonn had stunned the southern soul community a couple of years earlier with his straight-forward youth and sensitivity, the nearly seventy-something Bishop Bullwinkle simultaneously astonished and dumbfounded fans with his fearless, back-woods vision of the world compressed into a six-minute, no-holds-barred sermon castigating hypocrisy in the church and gangsterism in the hood.

While J'Wonn had seemingly thrust the entire world off his back with the momentous words, "I Got This Record," the grizzled Bullwinkle did the same with his proclamation, "My name is Bishop Bullwinkle / From the church of nothing but the truth..."
....In less than a month his YouTube video (there was no published record) had a million views--unheard-of for a southern soul song--and by the end of the year it was approaching ten million. Clearly, Bullwinkle's "Hell To The Naw Naw" had cut through layers of padding and pretension to strike a deeply-felt, common nerve with fans.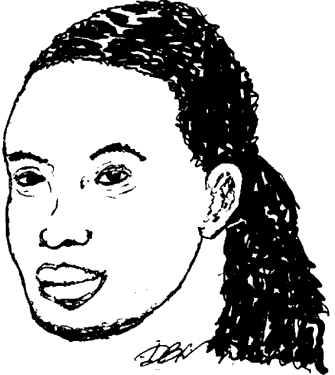 In August Tucka and T.K. Soul sold out the 3,000-seat Houston Arena Theatre, notching a new high in audience numbers for a pair of southern soul acts.

Jackson's own James "Hot Dog" Lewis, keyboardist, performer and producer, passed away in October.

Late summer sizzled with gigs--July 4th, Labor Day--the fans' thirst for the music couldn't be slaked--culminating in the biggest concert-venue weekend ever Thanksgiving.

From Thibodeaux, Louisiana (Cupid, Lebrado, Pokey) to Montgomery, Alabama (T.K. Soul) to Canton-Jackson, Ms. (J'Wonn, Big Yayo) to Opelika, Alabama (T.K. Soul) to Hattiesburg, Ms. (J'Wonn, Big Yayo) to Tchula, Ms. (Tre' Williams) to Grenada, Ms. (J'Wonn) to DC area Pomonkey, Md. (Jeff Floyd, J. Red, Hardway Connection) to Birmingham, Alabama (Calvin Richardson, Nellie "Tiger" Travis) and back to Hattiesburg (T.K. Soul) and way out to San Diego (Cupid) and back to Vicksburg (Bishop Bullwinkle, Terry Wright, Bigg Robb, Lacee, Stevie J) to New Orleans (T.K. Soul) to El Dorado, Arkansas (T.K. Soul, Ghetto Cowboy, Summer Wolfe) to Charlotte, North Carolina (Lenny Williams, Ann Nesby) and Wilson, North Carolina (Jeff Floyd, Wilson Meadows, Hardway Connection) down to Tampa, Florida (Clarence Carter, Bishop Bullwinkle, Betty Wright, Shirley Murdoch) and Sebring, Florida (Bobby Rush, Theodis Ealey) and way up to Gary, Indiana (Nellie "Tiger" Travis, Willie Clayton, Latimore, Otis Clay) and back to the Delta in Tchula, Mississippi (Big Yayo, J'Wonn) and Pickens, Ms. (The Love Doctor, Terry Wright, Sorrento Ussery, Pat Brown, Nathaniel Kimble, Doctor Dee, Lady Di) to Meridian, Ms. (Big Robb, Vick Allen, Lacee, JR Blu) and thence back north to St. Louis (Bobby Rush, David Dee) and Chicago (Nellie "Tiger" Travis, Willie Clayton, Otis Clay, Latimore) and back home to Jackson (Andre' Lee, T-Baby) and the re-opened Evers Blues Lounge on Pecan Park Circle next to WMPR (Roy C., LGB, Doctor Dee, Dennis Fountain).... From all of these venues, enthusiastic fans supplemented their turkey with southern soul music.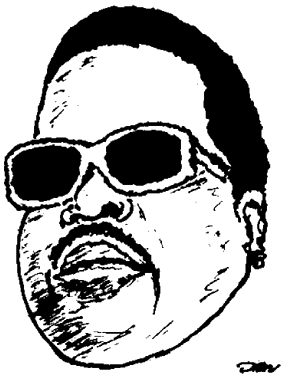 2016 marked Southern Soul's most serious forays into the mainstream yet, and Bishop Bullwinkle was southern soul's "Donald Trump," refreshingly candid, wildly off-the-wall. At year's end, Bigg Robb took down Bullwinkle's video for copyright infringement. Turns out the Bishop had used the instrumental track from Robb's "Looking For A Country Girl" for the backing track to "Naw Naw," but Bishop Bullwinkle was uncontrite, telling Daddy B. Nice in a profanity-laced interview that he "dared" Robb to take him to court. As one industry insider noted, it didn't matter that the song hadn't been published (as a record); its online streaming revenues alone amounted to the same thing. And so it went in the raucous, wild-west-like cradle of the musical universe--the Deep South--where the music is as primeval and super-sized as the SEC. (And still unknown nationally...Go figure!) And as Jaye Hammer (one of 2015's finest vocalists) says in his juking new ode to the Delta, "I Ain't Leaving Mississippi." ....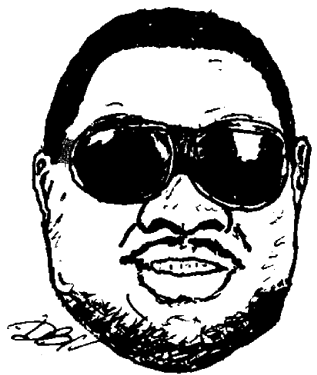 "You know, someone came up to me the other day and said, 'Hammer! They told me you had moved to Chicago."

I said, "What? Man! People are always spreading rumors. But let me say this. I ain't leaving Mississippi. Mississippi is my home. If you think I'm gonna leave Mississippi, you might as well leave me alone."

--Daddy B. Nice

***********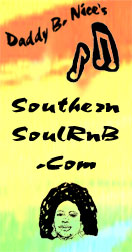 ************


--Daddy B. Nice