NEW!

Corner & Top 10


Concert Calendar
& Mailbag


Comprehensive Index


New CD Reviews


Index to Artist Guides
NEW!


Best of 2022

The Original Chart (1990-2010)

21st Century Chart (2000-2020)
NEW!

The New Generation Chart (2010-2030)
Southern Soul CD's, MP3's


Best of Pages
About the Music
About Us
Links
Home

"Can You Bagg It Up"
Nathaniel Kimble
Composed by Nathaniel Kimble

February 1, 2014: NEW ARTIST GUIDE ALERT!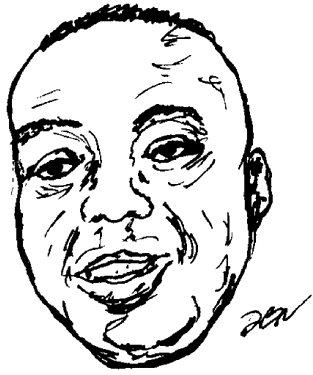 Nathaniel Kimble is now the #39-ranking Southern Soul artist on Daddy B. Nice's new 21st Century Top 100 Countdown.

Go to Daddy B. Nice's new 21st-Century Artist Guide to Nathaniel Kimble.

*************

Author's Forward: April 29, 2008

In awarding Nathaniel Kimble's "You Make Me Happy" the 18th-best Southern Soul Single of 2007, your Daddy B. Nice wrote:

"This song by the always-getting-lost-in-the-crowd Kimble gets the Stan Mosley "Rock Me (Until I Cannot Stand This Rocking Any More)" award for the humility, tenderness and love of the simple pleasures shining through its every syllable."

The "crowd" Kimble continually gets lost in is headed by Sir Charles Jones and T. K. Soul and a host of young-to-middle-aged peers, who ply the same hiphop-tinged borders of Southern Soul with a lot more flash. And yet, on every CD he releases, Nathaniel Kimble strikes Southern Soul gold with at least two or three singles that strike the perfect balance between rhythmic innovation and tried-and-true, from-the-heart, traditional Southern Soul.

--Daddy B. Nice

*************************

Daddy B. Nice's Original Critique:

Imagine a "skiffle" beat propelled by a rubber-ball bass line and an unprepossessing but sturdy vocalist walking an R&B shuffle (artistically speaking) through some bar-friendly lyrics about sexual intercourse, and you have an idea of the twisted charm of this modest little rocker. Bare bones in arrangement and production--in fact, self-produced by the young Nathaniel Kimble--the song succeeds in spite of (or maybe because of) its lack of ornament.

The cover art for the CD (Can You Bagg It Up, 2001) is just as rough-hewn, depicting a young, naked-to-the-waist Kimble standing over a bent-over, smiling female friend in a delicate pose usually reserved--at least in the mass media---for quarterbacks and centers.

"I had the front,
Now I want the back.
Give it to me, baby,
Don't cut no slack."

In every musical period in history, artists have rushed to provide what the listening audience demands to hear--the latest hot topic, fad or dance. In the late nineties and early years of the new century, a "back-it-up" dance craze was fueled by the enormous popularity of Southern hiphop artist Juvenile's "Back That Ass Up" (Cash Money) and its many remixes, remakes, and covers by other artists. "Backing it up" became an instant favorite on every dance floor in R&B America, a Dirty Dancing for a new era.

Nathaniel Kimble's "Can You Bagg It Up" bears no resemblance melodically to Juvenile's hiphop anthem, but it too became a best seller, albeit in the much smaller blues market, holding down the number one position on the Blues chart for five straight weeks in 2001.

"I need to know one thing, baby,
Can you bagg it up?
I can't get enough."

Nathaniel Kimble possesses a disarming modesty that comes through on all of his best songs, not only "Can You Bagg It Up" but on tracks like "Please Don't Go," "Sexy Lady," and "Let Me Live My Life." His husky, rough-hewn vocals anchor his light-hearted songs with a realism not often captured on record.


--Daddy B. Nice
About Nathaniel Kimble
Nathaniel Kimble was born in Benoit, Mississippi. He began singing in church choirs as a young man and became an avid blues collector as he matured. He began writing his own R&B compositions and self-produced his debut CD, Can You Bagg It Up, in 2001.

Sheba Potts-Wright covered the song on her 2002 CD, Love Fest, gaining even more airplay and recognition for the tune, and Jonathan Burton reprised the theme, if not the exact song, on 2002's Funky House Party CD.

Suzie Q. Records signed Kimble to a contract for his follow-up CD, Please Don't Go (2003). Sharon Jones contributed light-hearted background vocals on both discs.

Kimble moved to larger-label Mardi Gras Records for the release of his third LP, Better Get Ready (2005). The radio single from the CD, "Let Me Live My Life (Remix)," was up to the quality of "Can You Bagg It Up," and deejays of the Deep South made it a staple of their rotations.

Meanwhile, Kimble continues to ply his craft at chitlin' circuit venues, among them a 2003 appearance at Leland, Mississippi's Highway 61 Blues Festival and--most recently--a co-headliner appearance (with T. K. Soul and Vickie Baker) at Mississippi's Hilltop Blues Concert in July of 2005.

Discography:

2001 Can You Bagg It Up? (Nathaniel Kimble)
2003 Please Don't Go (Susie Q)
2005 Better Get Ready (Mardis Gras)
2006 I'm Back (Brimstone)


Song's Transcendent Moment
"You had a few drinks,
And a couple under your belt.
Let's go to bed,
I'm gonna make you melt."

Tidbits
1. You can't go home again--evidently that's a truism in Southern Soul, too. "Let Me Live My Life" contains a pointed reference to Nathaniel Kimble's home town. At the very end of the record, after Kimble's final plea to fans and friends to "Do your thing/ and I'll do mine," and "Let me live my life," he says, "I'm talking about my hometown--Benoit, Mississippi."

2. Nov. 25, 2006. Nathaniel Kimble's new CD,
I'm Back (Brimstone Ent.), will please Kimble fans. "Back In The Streets" is getting the airplay on the Stations of the Deep South. The song is impressive for its artistic commitment to what is becoming the "Nathaniel Kimble sound": a charmingly ragamuffin-like arrangement, a signature choppy beat and and Kimble's distinctive, jugband-rough vocals. With the CD just out this month, it's too early to tell, but Kimble may have a winner. DBN.
If You Liked. . . You'll Love
If you enjoyed "Jumpin' Jack Flash" by the Rolling Stones, you'll most likely appreciate Nathaniel Kimble's "Can You Bagg It Up."
Honorary "B" Side
"You Make Me Happy"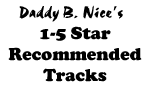 Can You Bagg It Up


CD: Better Get Ready
Label: Mardi Gras











You Make Me Happy


CD: I'm Back
Label: Brimstone










Back In The Streets


CD: I'm Back
Label: Brimstone










Let Me Live My Life (Remix)


CD: Better Get Ready
Label: Mardi Gras










Let's Get Down Tonight


CD: Better Get Ready
Label: Mardi Gras










Sexy Lady


CD: Can You Bagg It Up
Label: Nathaniel Kimble









Better Get Ready


CD: Better Get Ready
Label: Mardi Gras









Dancing Shoes


CD: I'm Back
Label: Brimstone









I'm Lonely


CD: Better Get Ready
Label: Mardi Gras









Please Don't Go


CD: Please Don't Go
Label: Suzie Q