NEW!

Corner & Top 10


Concert Calendar
& Mailbag


Comprehensive Index


New CD Reviews


Index to Artist Guides
NEW!


Best of 2022

The Original Chart (1990-2010)

21st Century Chart (2000-2020)
NEW!

The New Generation Chart (2010-2030)
Southern Soul CD's, MP3's


Best of Pages
About the Music
About Us
Links
Home

"Tell On You"
L.J. Echols #21 The New Generation Southern Soul
See the chart.

July 1, 2022: Daddy B Nice's Profile

Of course, over the years L.J. Echols has delivered the hits: "From The Back," "Well Runs Dry," "I'm Gone Party," "Good Motor," "Draggin'That Wagon," even his sister Krishunda's drenched-in-LJ "Mad Dog 20/20" (see "About The Artist" below and "Recommended Tracks" in right-hand column). But what makes L.J. particularly visible to today's younger generation is an Echols ballad whose primary YouTube page numbers astounded even yours truly. Over three and a half million views, many undoubtedly drawn by the acerbic lyrics: "If you want to tell on me, don't forget to tell on you."

Listen to L.J. Echols singing "Tell On You" on YouTube.

Although a rare ballad, it's thoroughly immersed in L.J.'s unique blend of southern soul and americana, and along with other recent work ("I Had To Tell Somebody," "Blind Cripple Crazy," "How Low Can You Go," "Big Leg Woman"), it testifies to the vitality of Echols' recent recording.

And yet L.J. Echols is a major player in southern soul's new-generation in another crucial way. See Concert Calendar. He is everywhere on the concert circuit. L.J. has always toured hard. But now he tours even harder, and in front of bigger audiences, often as headliner on multi-act bills. While other artists clamor for bookings, L.J. is always booked, proving week after week by virtue of the audiences he draws that his catalog remains up-to-date and relevant.

And he looks the part. Typically dressed in "house" tee-shirt and jeans, like he just got up from a nap on the couch, L.J. passes for a guy as young as the twenty and thirty-somethings opening for him. Explore his biography and discography below.

--Daddy B. Nice
About L.J. Echols #21 The New Generation Southern Soul
Herman (L. J.) Echols was born in Bassfield, Mississippi, near Hattiesburg in the southern section of the state. L. J. was the oldest sibling in a gospel group called the The Echols Family, which consisted of Herman Echols Sr. (his father and the lead guitar player), Mary Echols (his mother and the lead singer), L. J. (bassist and background singer), Demetric Echols (background singer), Sedrick Echols (drummer and background singer, and cousin Carlson McLoud (backgound singer). They published two gospel albums in the mid-nineties.

Led by L.J., the younger generation of The Echols Family moved en masse to the Dallas area around the turn of the century and started a secular group called the 4-Sho Band. The band was not successful, and in 2004 L.J. made the decision to become a solo performer specializing in Southern Soul music.

The songs from Well Runs Dry took shape in 2005, and the debut album appeared on the Big Baby label in 2007, highlighted by the singles "Well Runs Dry" and "Thank You Mamma."

Another Level, Echols' second album, was released by Neckbone Records in 2009, accompanied by the radio single success of "From The Back." Echols won Daddy B. Nice's Best Male Vocalist of the Year for "I'm Gone Party," in addition to "Hardest Touring Crowd-Pleaser" for his indefatigable concert schedule. With the new album, Another Level, , "L. J.'s on the cusp of becoming a major force to be reckoned with"--I wrote in a five-star review--"and an influence on all of Southern Soul."

In 2010 and 2011 Echols relaxed a grueling touring schedule in support of his Another Level material and undertook collaborative projects with fellow Southern Soul musicians, among them "Any Way You Want It" with Mr. Ivy and Columbus Toy and "Get Close To Me" with LaMorris Williams. In 2011 an atypical Echols single titled "Shake Something," based on the hook from New York New Wave band Blondie's rap/disco classic, "Rapture," was less successful.

In early 2012, with a new single--"Good Motor"--being distributed to deejays, Echols released a new album titled A New Beginning. Charting as Daddy B. Nice's #1 Single for April 2012. "Good Motor," combined L.J.'s knack for humble, salt-of-the-earth lyrics with an uptempo, locomoting riff in the mold of "Well Runs Dry" and "From The Back".

In 2013 L.J. published one of his most identifiable singles ever. The song was "Mad Dog 20/20," performed by his younger sister Krishunda, with L.J. on the instrumental track. "Mad Dog" went on to become Krishunda Echol's signature tune, as L.J. continued to support and produce her.

In 2015 L.J. Echols released one of his most iconic singles, "She's Dragging That Wagon" (#1, April 2015). It became the anchor track of Echol's new album Taste Like Candy. "Big Leg Woman" (with Luster Baker) and "I Had To Tell Somebody" were also radio-popular singles from the set.

Meanwhile, L.J. continued producing and collaborating with other artists, including Mz. Connie's #1 song (March 2019) "Neckbone Lady" Magic One's star-studded collaborative effort, "High Heels And Jeans," and "Loving Me On Borrowed Time," a reggae-syncopated duet with Jeter Jones.

Echols released another new CD in 2019, Call 911, headlined by the songs "Blind Crippled & Crazy" and "Tell On You". The latter became L.J.'s all-time, most successful single.

Listen to L.J. Echols singing "Tell On You" on YouTube.


Honorary "B" Side
"From The Back"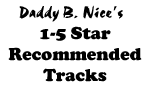 Tell On You
Label: L.J. Echols











From The Back


CD: Another Level
Label: Neckbone Records


Sample or Buy
Another Level









Big Leg Woman (feat. Luster Baker)


CD: Taste Like Candy
Label: L.J. Echols











Draggin' That Wagon


CD: Taste Like Candy
Label: L.J. Echols











Good Motor


CD: A New Beginning
Label: Neckbone Records











I'm Gone Party


CD: Another Level
Label: Neckbone Records


Sample or Buy
Another Level









Sneaky Girl


CD: A New Beginning
Label: Neckbone Records











Well Runs Dry


CD: Well Runs Dry
Label: Big Nate Publishing


Sample or Buy
Well Runs Dry