NEW!

Corner & Top 10


Concert Calendar
& Mailbag


Comprehensive Index


New CD Reviews


Index to Artist Guides
NEW!


Best of 2022

The Original Chart (1990-2010)

21st Century Chart (2000-2020)
NEW!

The New Generation Chart (2010-2030)
Southern Soul CD's, MP3's


Best of Pages
About the Music
About Us
Links
Home

"All For You (feat. Crystyle)"
Crystal Thomas #23 The New Generation Southern Soul
See the chart.

Listen to Crystal Thomas singing "All For You" on YouTube.

September 22, 2022: Daddy B. Nice's Profile

Among contemporary southern soul divas, Crystal Thomas holds an eminent and rare position, baffling in its contrariness. She's recognized by her musical colleagues as a freak of nature with a vocal prowess unsurpassed by even the top singers (Nellie Travis, Ms. Jody) in the genre, with a bluesy timbre second to none but the great Karen Wolfe. Musically and career-wise, Crystal has come of age in one of the genre's cradles of creativity, northern Louisiana, and she's been surrounded by the cream of the crop of the Shreveport/Baton Rouge southern soul prodigies, including Beat Flippa, Big Pokey Bear and Jeter Jones.

Listen to Pokey, Crystal, Jeter et.al. singing "Zydeco Blues & Trailride" on YouTube.

She was a knowledgeable and sophisticated member of the hiphop-surrounded, pre-pandemic, Louisiana southern soul scene. (This for the benefit of her pure-blues fans who assume she came bubble-wrapped through a time-warp from the mid-20th-century.) I once called Crystal Thomas the Thomisene Anderson of our era in deference to her many skillful collaborations, not only with the storied trio above but with Karen Wolfe, Magic One, Luziana Wil, P2K DaDiddy, The Deaconaires and many more. (Scroll down for biography, discography and reviews.)

Yet Crystal Thomas hasn't been successful as a solo artist, hasn't come close to a hit southern soul single, or even what could be considered a signature single. (Her highest number of YouTube views is a few hundred thousand for "Country Girl".) "Give her a beat!" I've often wanted to insert into my own past reviews, which I confess upon reflection do seem unusually harsh. "Give her some rhythm to go with those blues!"

But wait. From a southern soul perspective, it gets even worse. Crystal Thomas is AWOL---absent without leave! If you've been watching the Concert Calendar and the bountiful abundance of multi-act, southern soul concerts that has followed the pandemic, you have to be wondering, "What happened to Crystal Thomas?" She's nowhere to be seen.

Do you know where she is? Beat Flippa does. "I'm so proud of you," he told her recently. She's been in Europe all summer, playing the international blues circuit, traditionally the last venue for never-quite-made-it or over-the-hill bluesmen. And she's touring with a---if I'm not mistaken---all-Japanese(!) blues band, The Bloodest Saxophone (sic), who are said to be very good. This is her "new family," according to Crystal's own words, along with the Texas blues aggregation The East Side Kings, to whom she was introduced by producer Eddie Stout around the time she was doing the "ZBT Anthem" above with Jeter Jones and Pokey Bear, the same Eddie Stout behind her lavishly-received, 2021 classic blues album "Now Dig This," in which an even more heralded band of skilled white blues musicians brings out Thomas's best singing performances since Premeditated Love's (Beat Flippa sampler) "I Got That Good Stuff" and Bear Season's (Pokey Bear) "All I Want Is You".

Say what you will about the growing popularity of southern soul. The more lucrative and stable career path may very well still be the international, classic-blues market (which includes the college circuit in the good old USA (think Mavis Staples). That may be why Beat Flippa is congratulating Crystal. Crystal has even implied in interviews with blues media that the success of a lot of the "new" music---read southern soul---is based on "gimmicks". Which brings me to the point. Is southern soul going to lose Crystal Thomas to the mainstream blues circuit? Well, that remains to be seen. There is one ray of hope, and it is Crystal's latest southern soul album---Good Good Lovin'--- released in the long, dark shadow made by Now Dig This!

I experienced the hype and the hoopla of the mainstream blues embrace of Crystal Thomas personally with the release of NOW DIG THIS. (Scroll down for my review.) The media attention behind the project was so spectacular, so overpowering---not least because of the fancy, 33 rpm vinyl presentation---that I too was swept up in the euphoria, never once realizing that Crystal had released a companion album, "Good Good Lovin'," in a southern soul vein at the same time without a smidgen of promotion (and which, unlike Now Dig This, was never sent to me). It was only as I was getting ready to give Crystal her rightful due as one of the top divas in southern soul that
I discovered this overlooked album, Thomas's best southern soul set to date, with a blush testifying to my own lack of attention.

"Cleaning House" is just what the doctor ordered---a great rhythm section. Ditto on the bouncing bottom to "I Put That Smile On You". Crystal's personality oozes like maple-syrup dripping off waffles.

These songs deserve radio time, but the lack of promotion is concerning. Does it mean Crystal lacks faith in her own more-than-worthy southern soul? Or is it the fault of the fans for not being as aggressively enthusiastic as her straight blues fans?

"Big Ol Kitty" is as southern soul and chitlin' circuit-themed as a song can be. And it's more of the uptempo music that I've been suggesting Crystal try in my previous reviews (scroll down). There's nothing "limp" (like old blues) in "Good Good Lovin'". "When We're Making Love" is a ballad, but it's a pop or commercial-oriented ballad, not a blues. And "All For You," with a stepping tempo and an evocative instrumental track, is even better. Crystal's vocal is haunting.

That is why "All For You," featuring Crystyle, is my choice for Crystal Thomas's current #1 southern soul single. No one's heard of it, but only a few more have heard of the Good Good Lovin' album ! Crystal starts off the song by saying, "I kinda wanted to do something different with this one." Well, yes, that is what many of us look for in a new song. And this song has the words "southern soul" spoken in it(!), although they're spoken by rapper Crystyle (Crystal's daughter, perhaps?).

"Good Good Lovin," the title cut, adds a little funk to the uptempo mix, and like many of the songs on the album, it spices it up with a brass section. On this one it sounds like trombone, Crystal's instrument.

To think that southern soul music this good has come and gone without any notice is unfortunate. But to think that the adulation of "Living Blues" magazine and the blues purists crowning Crystal the "Queen of the Blues" (while a "blessing") will result in Crystal terminating her southern soul recording and touring and forsaking her southern soul fan base is an even sadder prospect. In the ranks of women performers, the #1 spotlight is more or less vacant. The crown is there, waiting to be taken by someone strong and aggressive enough. Crystal Thomas is lavishly talented and tenacious. Let's hope she doesn't rule out the quest to becoming the Queen of Southern Soul.

***********
For Crystal Thomas's discography, CD reviews, album alerts, YouTube pages and more, scroll down this page. To automatically link to Crystal Thomas's charted radio singles, awards, CD's and other citations on the website, go to "Crystal Thomas" in Daddy B. Nice's Comprehensive Index.
***********
***********
--Daddy B. Nice
About Crystal Thomas #23 The New Generation Southern Soul
Crystal Thomas was born in Shreveport, Louisiana and grew up in Mansfield, Louisiana, also the home town of Jeter Jones. She spent her childhood shuttling between Mansfield, where she went to school, and her grandparents' farm nearby, where she spent weekends. She participated in church singing and playing the trombone and got her first career break playing on a Bobby Rush gig in 1999. She also played trombone with Johnny Taylor's backing musicians for a short time until he passed away, then turned to independent gigs and eventually started her own band with keyboardist Gary Smith and trumpeter Don Crenshaw.

Thomas's first southern soul album, Lyrical Gumbo: The Essence Of Blues, was self-published in 2016. Her backing band included local church musicians and, on two of the tracks, fellow Mansfield LA. prodigy and still largely unknown Jeter Jones. Thomas also participated in what would become the first of many collaborations with southern soul artists, recording the ZBT (Zydeco Blues & Trailride) Anthem with Pokey Bear and others. The collaborations would continue through 2017, with Crystal recording with Pokey Bear, Jeter Jones, Beat Flippa and other Louisiana southern soul stars on such albums as Bear Season, Trailride Music Vol. 1 and Premeditated Love. "All I Want Is You," a duet with Pokey Bear, netted Thomas Best Female Vocalist Of The Year, culminating in 2018's Drank Of My Love, Thomas's second solo LP.

The singer also recorded two songs for a release that came out at the end of 2018, Texas Queens 5. on the VizzTone label, featuring five female vocalists backed by the Japanese band Bloodest Saxophone, who specialized in traditional blues. Around this time she was also invited to Austin, Texas by a blues-based impressario named Eddie Stout to meet the traditional, blues-oriented band Eastside Kings. The sessions for Now Dig This, a traditional blues album began in 2019 and was released on Stout's Dialtone Records in Japan as Don't Worry About The Blues. Now Dig This made its debut in the U.S. in 2021 to a flurry of traditional blues interviews and a rare 33rpm format. Practically unnoticed was a southern soul-oriented album, Good Good Lovin'. All of the albums but Good Good Lovin' were reviewed by Daddy B. Nice at SouthernSoulRnB and follow below in sequence.

September 18, 2016:


CRYSTAL THOMAS: Lyrical Gumbo: The Essence Of Blues (Crystal Thomas/Jones Boy Ent.) Two Stars ** Dubious. Not much here.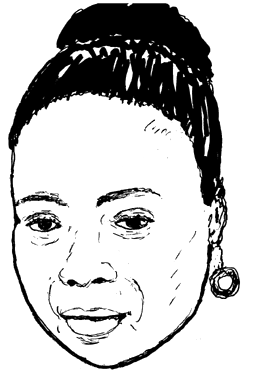 Lackluster material and lack of focus torpedo the debut of the talented Crystal Thomas, a strong-lunged vocalist who has been touring the Louisiana chitlin' circuit with Jeter Jones. Jones, an up-and-coming southern soul singer with two albums (one produced by Eric "Smidi" Smith) under his belt, executive-produced, with Thomas herself doing the writing and some of the producing, along with Slick Ross, Tomi Gran and Gary Smith.

The album may hold more interest for straight blues fans. The young songstress's vocals boast a wonderful, deep-registered tone and potential gale-force delivery, although the latter isn't called for in this collection of songs. But there is nothing that meets the more exacting, what-have-you-done-for-me-lately? standards of the current southern soul fan.

A near-miss on Daddy B. Nice's "Top Ten" Singles the last two months, Crystal's ballad "Country Girl" is the one song in the set that emits real feeling. Yes, there are programmed horns, and the overall production is rudimentary. But "Country Girl" contains believable, personal emotion and a corresponding sense of place, and jives with the performance identity Crystal Thomas could attain, with perseverance, within the southern soul world.

Listen to Crystal Thomas singing "Country Girl" on YouTube.

The other two candidates for radio play and concert performance are the collaborations with Jeter Jones, "Something Something" and "Work It." With the promising lyrical hook--

I like your front
And I love your back.

--"Work It" nevertheless sputters too generically along a well-worn funk riff to merit time-and-again listens, while "Something Something" utilizes much the same chords and chord progressions as "Country Girl." And the voice-overs by Jones on both duets have an empty, almost off-putting bravado. (His contributions on this CD come off as a little too facile.) There's nothing on this CD, for example, as original (and yet restrained and authentic) as the Jeter Jones/Crystal Thomas duet on the new Beat Flippa Vol. 2 album:

Listen to Jeter Jones and Crystal Thomas singing "Them Country Girls"on YouTube.

The balance of the Crystal Thomas album is straight blues: "Somebody Else's Man," "Baby Don't Leave Me," "What I Been Looking For" and maybe the puzzling "Excuse Me Miss." Not really the happy hunting-grounds of the southern soul fan. Two ballads in the latter half of the disc--"I Can't Be" and "Cheating On Me"--go in a more pop direction and are better specimens of what Crystal can do--like the acapella gospel ending of "I Can't Be" and the CD-ending, head-turning, acapella-gospel fragment, "Until You Come Home To Me."

--Daddy B. Nice

Sample/Buy Crystal Thomas' LYRICAL GUMBO CD at CD Baby.

***********


December 1, 2018: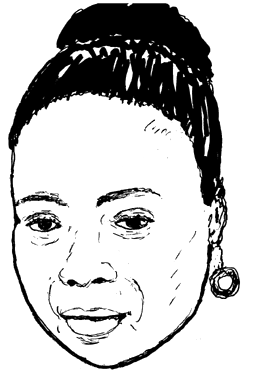 CRYSTAL THOMAS: Drank Of My Love (Crystal Thomas) Three Stars *** Solid. The Artist's Fans Will Enjoy.
Drank Of My Love, the second collection from Crystal Thomas, the uber-talented singer out of Shreveport, Louisiana, is disarmingly soft-focused and laid-back. It also suffers from the same malady that marred Ms. Thomas' debut album: a lack of significant new material. Ms. Thomas stubbornly insists on doing all her own composing and the bulk of her producing, revealing once again a wide discrepancy between her writing/producing skills and her breathtaking vocal expertise.

So just as her debut, Lyrical Gumbo: The Essence of Blues, had little to recommend it beyond the song "Country Girl," the new album has no obvious, radio-worthy singles beyond the title track, "Drank Of My Love". And even "Drank Of My Love," a simple blues phrase culminating in a minor-key-sounding note and repeated over and over, is more dispiriting than "bluesy," salvaged primarily by the marvelous background chorus (again Thomas).

The opening track and an already-released single, "Party" is no doubt meant to furnish an upbeat contrast to the taciturn "Drank Of My Love," but there's not a fresh note in the song-- one of those "in-one-ear, out-the-other" party songs. "Mr. Do Right" is a shameless recycling of Otis Redding's "Try A Little Tenderness"--why not just cover the original?-- and "Hey Baby" is a blues that has been done maybe fifty-thousand times. You have to be a blues fanatic to appreciate these brazenly generic exercises. And "Show Me How To Zydeco" fails to capture any of the fizz that cajun music usually gives a southern soul album. Once again the onus is on the songwriting: melodically and lyrically, Ms. Thomas' compositions fall short--that is, they fail to stand out, they have no novelty.

"I'll Be Right Here" is the closest Ms. Thomas comes to succeeding at putting it all--writing, singing, producing--into a vehicle with bonafide charisma. The relaxed, mid-tempo melody brings out the best in Thomas, and her vocal is a marvel. Similarly, the gospel of "Every Hour"--and the energy it infuses--provides an uplifting and refreshing contrast to the languor of the rest of the set. The remake of "Country Girl" in a re-booted tempo is also a pleasure.

Listen to Crystal Thomas singing "Country Girl (2018 Remix)" on YouTube.

Crystal's vocals deliver throughout, through good and bad, thick and thin. However, the fact that the new album doesn't include Crystal's 2018 single, "I Got That Good Stuff," is inexplicable. "Good Stuff" is better than "Drank Of My Love" or anything else on the set, and would have instantly raised the album's profile.

Listen to Crystal Thomas singing "I Got That Good Stuff" on YouTube.

Nor does this album include the song that garnered Crystal BEST FEMALE VOCALIST of 2018 honors: "All I Need Is You," the duet with Big Pokey Bear from his 2017 chart-topping album, BEAR SEASON.

A quick aside on "All I Need Is You." It came out in December a year ago. Dominating throughout was Beat Flippa's keyboard/organ in vibrato mode. Pokey Bear wailed a little on the intro, but Crystal took the first verse. I was so blown away by the sound she achieved with her vocal--and so blown away each time the intermittently-absent bass re-entered the rhythm track--so blown away by both the music and Crystal's vocal, in other words--that I never listened to the words, and never realized that she and Pokey were talking about getting each other Christmas presents--that, in short, it was a Christmas song. So a belated merry Christmas to all!

Listen to Big Pokey Bear and Crystal Thomas singing "All I Need Is You (For Christmas)" on YouTube.

Crystal Thomas' claim to fame remains the work she's done with Jeter Jones: "Something Something,". "Looking For Lovin'," "Them Country Girls," and "Trailride Certified". And with Pokey Bear: "All I Want Is You," "Zydeco, Blues & Trail Ride (ZBT Anthem)" (also with Jeter Jones). And, of course, with Baton Rouge producer Beat Flippa (Ross Music Group).

When she sings with these artists, Crystal rocks and rolls and swings on a level she has yet to achieve in her solo career. Released from the responsibility of writing and producing, she lets her vocals soar in a way her own material has yet to allow: raw and naked sensuality personified. It's hard to believe Beat Flippa, Jeter Jones and Pokey Bear wouldn't have given permission to Crystal to publish these songs. The money, after all, is in the songwriting, and the more the song is published, the more the royalties accrue. Which is to say... At this point in time, Crystal Thomas is less a legitimate solo recording artist than she is a distinguished and eminently-gifted background singer and collaborator: a present-day Queen Ann Hines, a contemporary Thomisene Anderson.

--Daddy B. Nice

Buy Crystal Thomas' new DRANK OF MY LOVE album at CD Baby.

Buy Crystal Thomas' new DRANK OF MY LOVE CD at iTunes.

See Daddy B. Nice's Artist Guide to Crystal Thomas.


September 1, 2018:
New Album Alert!
Buy Crystal Thomas's new DRANK OF MY LOVE album at CD Baby.
DRANK OF MY LOVE TRACK LIST:

1. Party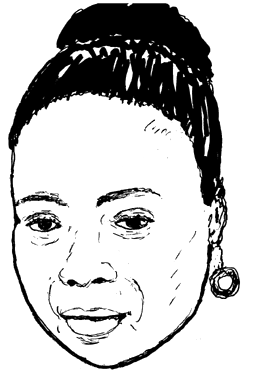 2. Show Me How to Zydeco

3. I'll Be Right Here

4. Hey Baby

5. Drank of My Love

6. Let Him Go

7. Mr. Do Right

8. It's Too Late

9. Every Hour

10. Country Girl


Daddy B. Nice notes:
Crystal Thomas's new album doesn't include her 2018 singles, "I Got That Good Stuff" and "Party"--strange omissions. Nor does it include the song that garnered her BEST FEMALE VOCALIST of 2018 honors: "All I Need Is You," the duet with Big Pokey Bear from his 2017 chart-topping album, BEAR SEASON. (Scroll down this page for more on "All I Need Is You".)

On the other hand, the new album contains two stand-outs from Crystal's debut album, LYRICAL GUMBO: THE ESSENCE OF BLUES: "Country Girl" and "Somebody Else's Man"

Listen to Crystal Thomas singing "Country Girl" on YouTube.

Listen to Crystal Thomas singing "Somebody Else's Man" on YouTube. (Not to be confused with Jocelyn Brown's "Somebody Else's Guy".)

Listen to Crystal Thomas singing "Mr. Do Right"--from the new album--on YouTube.

Buy Crystal Thomas's new DRANK OF MY LOVE album at Amazon.


March 1, 2021:
Crystal Thomas: Now Dig This! (Dialtone) Four Stars **** Distinguished Effort. Should please old fans and gain new.
Now Dig This by Crystal Thomas marks a first in my years chronicling southern soul music. Imagine....You go to the post office to check your box and instead of picking up a CD jewel case in a thin vanilla wrapper, you find a post-office key to a much bigger box with a much larger, strange-shaped package. Still puzzled, you take it home, only to discover it's a 33 rpm vinyl record with cover art that looks like the blues records from the 1950's and 1960's. Then comes the big surprise. The recording artist on the cover is a contemporary southern soul star: Crystal Thomas!

As luck would have it, I had bought a used, multi-component, stereo system with a turntable a few years ago with the intention of listening to all the great albums from my youth packed away in boxes in my closets. "Vinyl's coming back," friends told me. To my chagrin, I soon discovered that the landmark vinyl albums I thought I possessed were lost, given away to friends or simply abandoned in various moves around the country and globe. What remained were inferior collections I'd picked up in "Just Arrived" bins of used record stores.

So the turntable was dust-covered (I even had trouble remembering how to unhook the needle), but when I did figure it out, the experience of
watching the needle rise from its base and move to the exact point above the spinning record, stop, and drop down into the vinyl groove was accompanied by pure exhilaration. Then the music started, and Crystal started singing the blues, and it was bliss.

Crystal Thomas is impressive throughout this all-blues set, her gift and technique on lavish display. She doesn't dominate, but stays scripted, self-contained, part of a group effort, and yet my estimation of Crystal Thomas soared. She is an incredible blues singer. And it wasn't lost on me that just after writing a new profile of Nellie "Tiger" Travis (the "top-rated female vocalist in contemporary southern soul") and her two-track career as blues singer and southern soul star, Crystal Thomas should crop up as a potential, dual-career-path, heir apparent.

The excitement and novelty of the album brought a rush of thoughts, among them the divide between blues and southern soul, which has only grown wider since the days of Little Milton and Chick Willis, and the divide between white and black listeners, and between white and black artists, and how in the South it's taken for granted that southern soul is an extension of the blues, but not in the North or in the cities of the South like Austin, Texas, where this album was recorded.

From the "white blues" perspective, blues is all about technique. It's not what's being played; it's how it's being played. Blues or southern soul from the black perspective is about inspiration. It's about the song and the newness of the sound. For traditionalists, aka blues purists, new music is not the point. It's the same old chords from one small phase of the history of the blues played over and over and over again like a religion---a liturgy.

As a former classically-trained bassist, I was awed by the bass performance on "Can't You See What You're Doing To Me?". The bass (Chuck Rainey) is almost the "lead" throughout the song. Think of that live, bass-driven rhythm section behind O.B. Buchana from Ecko Records. You think his career wouldn't sky-rocket with a band such as this? And although I'm not well-versed enough in the traditional blues market to make judgments on the musicians or even the compositions on Now Dig This, I'm not too dumb to realize Lucky Peterson's organ solo on "The Blues Ain't Nothing But Some Pain" is something to die for.

But does this record's appearance mean blues and southern soul really could merge---and from the blues side? The one thing both camps would agree upon is that they are two distinct audiences. Still, Now Dig This shows how the traditional blues guys are watching southern soul out of the corners of their eyes even as they deny its existence.

For example, the liner notes call this Crystal Thomas's debut album. Technically, since its vinyl, that may be true, but it also effectively omits Thomas's two already published southern soul (and very bluesy) albums. But for the blues purist to even acknowledge Thomas's career in southern soul would be to accept the profane, even though the traditional blues they're playing on Now Dig This was considered "profane" when it first came out.

In the South it's different. When black southerners say "blues," they may be talking about blues from the past, but more likely they're talking about southern soul music: something they heard on the radio, something they danced to in the club---somebody like Pokey Bear---all of which they consider today's blues.

Twenty-five to fifty years from now, "traditional-blues" guys like those behind this NOW DIG THIS! will be riffing on Sir Charles Jones and Pokey Bear the way these musicians are riffing on Janis Joplin's "One Good Man," Albert King's "Can't You See What You're Doing To Me" and Ashford and Simpson's "Let's Go Get Stoned," and they will be doing it with the same reverence and love.

But make no mistake. There is more "blues" and "getting-stoned-ness" in a spoonful of Daddy B. Nice's #1 "Breaking" southern soul single for March 2021---hiphoppers Joe Nice's and Sean Dolby's cover of Lynn White's "Take Your Time,"-- than in Crystal and her illustrious backing band's "Let's Go Get Stoned," simply because the latter is so unconsciously and damnably respectful---or maybe "respectable".

On the other hand, if this is the "Living Blues" purists saying, "This is what southern soul---and one of southern soul's finest singers---sounds like with a "money" band backing her, I say, "Bring it on." I say to both sides---"Let's merge, let's unite, let's collaborate." Who can forget what Tre' Williams accomplished backed by The Revelations on "I Don't Want To Know"?

Which brings up another interesting question. Are southern soul artists and fans even interested in the blues anymore? We've come a long way from Little Milton. You don't hear as much blues along with the southern soul anymore. And southern soul's drift towards hiphop and de-emphasis of gospel and blues is a disconcerting trend.

Which brings us to the final irony regarding this album extolling Crystal Thomas blues expertise. Marketing. Even with all the expensive talent and exquisite packaging behind NOW DIG THIS, the "real world" marketing that southern soul artists utilize daily is evidently unknown or unnecessary in the more "collegiate world" of traditional blues, meaning no YouTube. No reaching out to the audience. Too crass? It speaks to the gulf that still and maybe forever divides traditional blues as celebrated by Caucasions and the blues and southern soul as celebrated by African-Americans.

On a side note, this album was also released in a digital version on the P-Vine label in 2019 under the title It's The Blues Funk!, a fact I only discovered by searching without any success for YouTube videos of the album's songs for my reader's edification. Here's the only one I could find:

Listen to Crystal Thomas singing "The Blues Ain't Nothing But Some Pain" on YouTube.

---Daddy B. Nice

Buy Crystal Thomas' new NOW DIG THIS vinyl album at Antone's Record Shop.

Buy Crystal Thomas' new NOW DIG THIS! vinyl album at Discogs.



*************

Send product to:
SouthernSoulRnB.com
P.O. Box 19574
Boulder, Colorado 80308
*************
Honorary "B" Side
"Country Girl"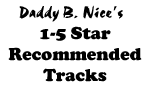 All For You (feat. Crystyle)


CD: Good Good Lovin'
Label: Crystal Thomas











Country Girl


CD: Lyrical Gumbo: The Essence Of Blues
Label: Crystal Thomas











All I Want Is You (w/ Pokey Bear)


CD: Bear Season
Label: Ross Music Group











Drank Of My Love


CD: Drank Of My Love
Label: Crystal Thomas











I Got That Good Stuff


CD: I Got That Good Stuff (Single)
Label: Ross Music Group











I Never Knew Love (with Pokey Bear)


CD: Bear Season
Label: Ross Music Group











ZBT Anthem (w/ Pokey Bear & Jeter Jones)


CD: Trailride Music, Vol. 1
Label: Ross Music Group










Cheatin' On Me


CD: Lyrical Gumbo: The Essence Of Blues
Label: Crystal Thomas










It's Too Late


CD: Drank Of My Love
Label: Crystal Thomas