NEW!

Corner & Top 10


Concert Calendar
& Mailbag


Comprehensive Index


New CD Reviews


Index to Artist Guides
NEW!


Best of 2022

The Original Chart (1990-2010)

21st Century Chart (2000-2020)
NEW!

The New Generation Chart (2010-2030)
Southern Soul CD's, MP3's


Best of Pages
About the Music
About Us
Links
Home

"I Put It On Him"
Dee Dee Simon #29 The New Generation Southern Soul
See the chart.

Listen to Dee Dee Simon singing "I Put It On Him" on YouTube.

7-5-23 See Dee Dee Simon's new number-one single "I Wanna Slow Dance"!

July 1, 2023:
Daddy B. Nice's Profile: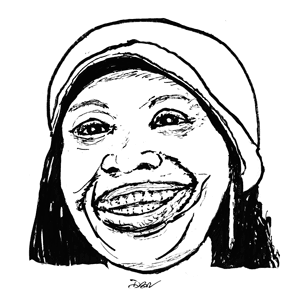 Brash, smart and uber-talented, Dee Dee Simon displaced a lot of water when she cannonballed into the southern soul scene in 2019 with her first singles "Walk That Dog" and "Upgrade". Here was an instantly credible artist, a powerful communicator, well-produced, at times sounding like the second coming of Peggy Scott-Adams. Her pre-southern soul resume was an embarrassment of riches: multi-time, Bay-area Entertainer of the Year, Steve Harvey honoree, Whitney Houston-portrayer and much more. Yet, a major southern soul hit single never materialized. Southern soul, the one musical genre ostensibly the easiest for Simon to dominate---the one genre in which she'd professed her desire to star---had ended up confounding her.

That southern soul hit single shoulda-woulda-coulda-been "I Put It On Him," a woman's version of male fronting, light-hearted sexual bragging, chitlin'-circuit grit combined with the operatic space in which to work out at least three of Dee Dee's four octaves. Watching her sing it live in concert, it's as if Simon were transported to some moon-drenched European castle, cape billowing in the wind, hair whipping her face, triumphant amid lightning flashes and thunder. The tune brings out the best in Dee Dee---a mixture of courage and comfort.

Would a remix give "Put It On Him" new life? Second time around does the trick? (Think Magic One's "High Heels & Jeans" w/ Wendell B and the boys?) The original "Put It On Him" could be improved, yes. The melody line carried by the instrumental track (keyboards/faux horns) might be improved, but the charm and balance of the original might just as well be destroyed. In this respect Simon's "Put It on Him" is similar to T.K. Soul's early hit single, "Try Me," another song with great emotive strength that succeeds in spite of minimal programming, and a song that Terry Kimble (T.K.) has never touched with a remix.

Dee Dee has made her mark nevertheless. Lots of word-of-mouth. Peer recognition. Everybody knows Dee Dee. Everybody from Bobby Rush on his near-celestial throne to Jus Epik and Money Waters (the latest southern soul newcomers posting two-million-plus YouTube views) knows Dee Dee. Dee Dee has never even gotten close enough to sniff those million-plus numbers, nevertheless her "failures" are on the level of most people's "successes". She just hasn't had that magical, musical, "stand-up-in-it" fan moment when everything clicks into place. She will.

In retrospect it's best to see Simon's work as a series of singles rather than a series of albums. After all, there have only been two albums. The first, Aah Hell Queen Dee, was hampered by its lack of genre consistency. Some of the tunes (the best tunes) were southern soul, but others were mainstream R&B with an entirely different sound. The second album, Dee Dee Simon, appears to be an attempt to fix that discrepancy by focusing on an album devoted entirely to southern soul. However, the second album lacks the firepower of some of "Ahh Hell Queen Dee's" best singles.

Taken on the whole as a singles artist, however, Dee Dee Simon's output is unassailable. Many of her best singles haven't even made it onto her two albums, among them "Upgrade," "Anaconda," "I Found A Man," "I Loved You Enough," "Divorce" and "Last Christmas". Check out the Recommended Tracks in the right-hand column of this page and consider whether a set consisting of those ten songs (with a couple more thrown in) wouldn't make a great Dee Dee Simon album.

As for the future, the canvas is still predominately blank. Who is Dee Dee Simon as a southern soul artist? We still don't really know. Why? Because, beyond the hardcore audience, Simon hasn't had a truly spectacular southern soul hit that would permanently define her. Add Dee Dee's preference for working from a palette of styles and the future remains a realm of possibilities.

*************
For the latest updates (including biography, discography, album sellers, CD reviews and contemporaneous reports) on Dee Dee Simon, scroll down this page. To automatically link to Dee Dee Simon's charted radio singles, awards, CD's and other citations on the website, go to "Dee Dee Simon" in Daddy B. Nice's Comprehensive Index.
************

**********
Note: Dee Dee Simon first appeared on Daddy B. Nice's...Top 100 21st Century Southern Soul (2000-2020).
**********

--Daddy B. Nice
About Dee Dee Simon #29 The New Generation Southern Soul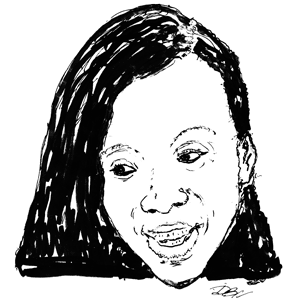 Dee Dee Simon, the performance name of Oakland, California-based Danesha Simon, debuted as a southern soul artist in 2019 with the singles "Walk That Dog" (which charted in Daddy B. Nice's Top 10 Singles in February), "Upgrade," "If I Leave You" and "Big Gun," the latter charting in the Top 10 in September. Simon was also a nominee for Daddy B. Nice's Best Debut Artist of the year.

Simon's "big splash" in southern soul was not unaccustomed. In addition to testing the waters in hiphop and mainstream R&B, Dee Dee had won acclaim as repeating Bay Area Entertainer of the Year and Northern California Female Singer of the Year as well as topping the KBLX-Berkeley Who's Got Soul Competition and the Steve Harvey National Neighborhood Awards Singing Competition. She had also produced, directed and acted in numerous stage projects, including stints portraying Natalie Cole and Whitney Houston.

Dee Dee kept up the torrid pace in 2020, releasing the singles "Da Fire," "Halfway House," "Anaconda," "What's Left To Give" and "Ain't Gonna Lie," as well as publishing her first southern soul album, Ahh Hell Queen Dee. The album included the juke joint jams "Big Gun" and "Walk That Dog," the Isleys-like ballad "Da Fire" a remix of "(I Need An) Upgrade" and a little-noticed tune at the time, "Put It On Him," which would go on to become a live-concert highlight and one of Simon's signature singles.

Released only as a single, the fast jam "Anaconda" was an "answer" song based on the single "Guatemala" by another up-and-coming artist, Benito. Both played on metaphors for sexual regions.

Simon's astonishing output diminished during Covid 19, although she managed three significant singles: "Divorce," "I Found A Man" (featuring L.J. Echols) and "Last Christmas" in 2021. More remarkable, however, were her collaborative efforts. Drawing on her experiences with the 2020 We Are The World video project, Dee Dee reached out to Karen Wolfe and other female southern soul singers (including Nellie "Tiger" Travis, Jesi Terrell and Krishunda Echols) for an all-women Christmas compilation entitled "Queen's Christmas" that came out in early 2021. "A Soulful Love Story," a collection of male/female duets, and "Winter Is Coming: A Southern Soul & Blues Queens' Chistmas," followed later that year.

The album "Dee Dee Simon," Simon's long-play follow-up to "Ahhh Hell Queen Dee, came out in 2022, albeit with very little fanfare or promotion. "We Gonna Party," "You Gone Make Me Cheat" and "I Wanna Slow Dance" (produced by Tony T) were noteworthy singles.
Tidbits
July 1, 2023:
Dee Dee Simon on YouTube
Listen to Dee Dee Simon singing "You Gon' Make Me Cheat" on YouTube.
Listen to Dee Dee Simon singing "I Loved You Enough" on YouTube.
Listen to Dee Dee Simon's "Virtual Concert" on YouTube.
Listen to Dee Dee Simon and L.J. Echols singing "I Found A Man" on YouTube.
Listen to Dee Dee Simon singing "Walk That Dog on YouTube.
Listen to Dee Dee Simon singing "Last Christmas" on YouTube.
Listen to Dee Dee Simon singing "Next Thang Smokin'" on YouTube.
Listen to Dee Dee Simon singing "How Does It Feel" on YouTube.
Listen to Dee Dee Simon singing "Whatcha Workin' Wit" on YouTube.
Listen to Dee Dee Simon singing "Divorce" on YouTube.
Listen to Dee Dee Simon singing "I Wanna Slow Dance" on YouTube.
Listen to Dee Dee Simon singing "Big Gun" on YouTube.
Listen to Dee Dee Simon singing "I Put It On Him" on YouTube.

2.
July 1, 2022:
Buy Dee Dee Simon's new DEE DEE SIMON CD at Apple.
"Dee Dee Simon" TRACK LIST:
1
We Gonna Party

2
I Think You're Ready

3
You Gon Make Me Cheat

4
Single

5
How Does It Feel

6
Whatcha Workin Wit (Talk Version)

7
Lay Up

8
I Wanna Slow Dance

9
Whatcha Workin Wit

10
I'm Still Here

11
Next Thang Smokin

12
(Bonus) Parlay

DADDY B NICE UPDATE 7-2-23:

Daddy B. Nice notes: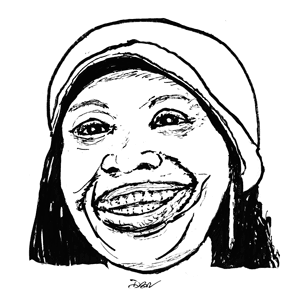 ALL OF THE TUNES ARE NOW ON YOUTUBE AND EASY TO FIND....
Listen to all the tracks from Dee Dee Simon's new DEE DEE SIMON album on YouTube.
Buy Dee Dee Simon's new DEE DEE SIMON CD at Apple.
Listen to Dee Dee Simon's new DEE DEE SIMON album on Spotify.
3.
December 1, 2021: Originally posted on Daddy B. Nice's New CD Reviews.
Various Artists: Winter Is Coming:A Southern Soul And Blues Queens' Christmas (Various Publishers) Four Stars **** Distinguished effort. Should please old fans and gain new.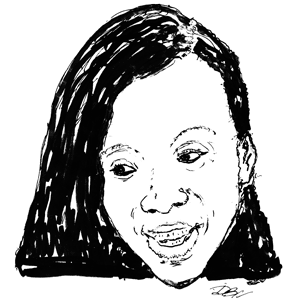 If you're inclined to purchase a southern soul album with a little Christmas spirit this year, I can't think of a better choice than "Queen's Christmas". Not only are a host of up-and-coming southern soul divas represented---Carletta Bush, Donna Renae, Dee Dee Simon, Tara Keith, Sassy D, Jessi Terrell, Jinda Harris, Sojo The Ladies Champ and Diamond Dollaz---but the song sequence is buoyed by intro/shout-outs from southern soul deejays around the country---Lady C, DJ Vonn, Lady B, Lady Jock, Down South Diva Ms. Bambie, Melle Mel That Lady DJ, Jazzi A, Alisha Jay and Anjali Queen---who pump up the volume and spice up the already panoramic variety.

Sojo's "So Good" fairly jumps out of the speakers with an appealing melody and memorable, harmonizing chorus that you'll be humming long after the CD ends. Sojo The Ladies Champ is the singer who debuted with Kinnie Ken on the impressive "I Got That Good Good" a couple of years ago and followed it up this year with the steamy solo ballad "Toes Curl".

Listen to Sojo singing "So Good" on YouTube.

Carletta Bush's "Christmas Slide" is a jam for any season---a stepping song that would stand on its own without the fairly superfluous "Christmas" tag. Donna Renae's "All I Want For Christmas" (not to be confused with fellow artist Donyale Renae) marks the return of an artist nominated for Best Debut of 2016 for "Steppin' Out". Before that she sang background on Unkle Eddie's "Crystal Delite". Tara Keith's "Holiday In Heaven" introduces a new artist with an impressive set of pipes on what may be the most romantic Yuletide track of the set.

Jinda Harris is on the cusp of genre recognition, marketing herself as The Lady Songbird Jinda. She brings a falsetto-scaled voice and special tone to "Dear Santa". And Diamond Dollaz, yet another new vocalist, closes out the album with the bonus track "You Ask Me". But there are many well-known artists as well, and just when you think the set might end, this CD keeps rolling.

Jesi Terrell, perhaps best known for "My Man Is A Full Grown Dawg", represents with "Secret Santa," a textbook case of Christmas on the down-low. Terrell is also known for her cover of Willie Clayton's "Love Mechnic" and her recent duet with Theo Huff, "Stay The Night".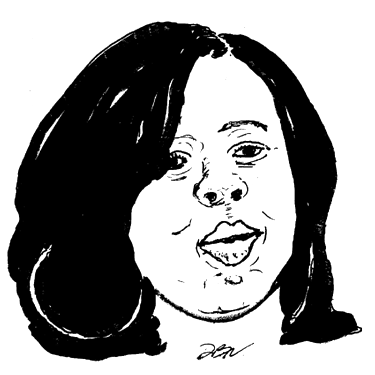 The perennially busy Sassy D, who has impressive duets with Tucka, Arthur Young, Jeter Jones and Coldrank to her credit, holds forth here with "Santa Didn't Buy That," in which she complains that "Santa gets all the credit"... "We're the real Santas," she continues, "working to the bone, running up our credit cards".

Which brings us to Dee Dee Simon, the unifying force behind this Christmas-themed, all-woman sampler. A year ago, Dee Dee recorded "Divorce," a bittersweet holiday ode instructing her husband to take his TV and car; she'd keep the house---"of course". This Christmas isn't much better. She's still thinking about the divorce. Should she let her ex "stop over for Christmas"? What about the kids? It's a dash of sober reality delivered in a strangely anonymous vocal style, as if Dee Dee were too emotionally damaged to inject any of her identifying vocal mannerisms into the song.

What I mean by that is you wouldn't necessarily know it was Dee Dee singing. You get the power in the last half that we associate with Dee Dee, but not necessarily the inflections, tones, little tics and gimmicks that are unmiskably Dee Dee Simon, and which are so important for an artist's brand. And which---come to think of it---we have precious little of from Dee Dee. She should be releasing a lot more singles than she is, which again is ironic because she is one of the most driven women on the planet and she wrote all of the music on this Christmas album! Talk about giving away some of your best hooks.

"Winter Is Coming: Queen's Christmas" wouldn't exist without Ms. Simon. The Queens Project started in 2020. Soliciting fellow artists for holiday-themed submissions, Dee Dee published two previous all-female sets. Last year's "Queens" featured, among others, Nellie "Tiger" Travis and Karen Wolfe. Unfortunately, "here today gone tomorrow," nothing of these two predecessor sets can be found online. They've vanished like last year's snow. So if you interested in this album, you'd better get it while you can. Like many Christmas projects, it's geared to fans of the artists and pressed copies are likely limited.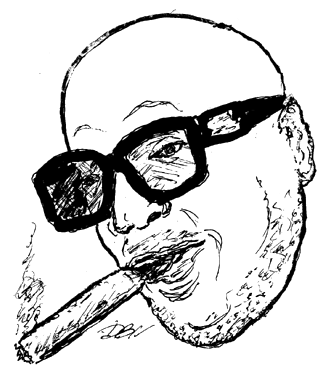 Simon wrote all the music on the album, then gathered the participating divas in Baton Rouge for four days of recording. 2 Buck Chuck, her worthy collaborator, produced all the tracks and took them back to California for mixing and mastering. The copyright credits belong to Babyboy Publishing, Katheryn Charlene Publishing, in association with the independent artist publishing entities featured on each track.

Merry Christmas, everyone!

---Daddy B. Nice

Buy "Winter Is Coming:A Southern Soul And Blues Queens' Christmas" at PayHip.



4.
June 1, 2020:
NEW ALBUM ALERT!:

Buy Dee Dee Simon's new southern soul debut album AHH HELL QUEEN DEE at Payhip.
AHH HELL QUEEN DEE Track List:
1
Big Gun

2
Dee Dee Slide

3
Walk That Dog

4
Upgrade

5
I Can't Leave Him Alone

6
Put It On Him

7
Slow Motion

8
Shake That Derrier

9
Standing On Top

10
Da Fire

Daddy B. Nice notes:If there were any doubts about Dee Dee Simon's urban-vocalist pedigree, know that she starred as Whitney Houston in at least two live shows titled "Whitney: 'One Moment In Time'". This is by way of introducing the New CD Review of Dee Dee Simon's Ahh Hell Queen Dee!, in which Daddy B Nice steps onto the Dee Dee Simon bandwagon but pauses and decides to think it over. Scroll down.

Buy Dee Dee Simon's debut album AHH HELL QUEEN DEE at Payhip.



Originally posted in Daddy B Nice's New CD Reviews:

June 1, 2020: DEE DEE SIMON: Ahh Hell Queen Dee (Dream, Babyboy Publishing, Charlene Music Publishing)
Three Stars *** Solid. The artist's fans will enjoy. As southern soul music grows in popularity, more aspiring R&B artists are casting inquisitive glances at the sub-genre and thinking about the possibilities. Right now southern soul has the insider buzz of early Motown. After all, it is a "smaller pond" than mainstream R&B in which to become a "big fish".

If that sounds cynical, it's not meant to be. Disappointment is more appropriate. Attracting performers who might otherwise be making it (or trying to make it) on the urban and hiphop circuits is a boon in talent for southern soul music, but there's a down side. We now have to worry about losing those artists.

Of course, when you talk about artists crossing from previous genres, the majority of southern soul artists who leave go back to gospel, like Al Green and Peggy Scott-Adams. But now we're beginning to see young people crossover from urban/hiphop to southern soul and vice versa.

Dee Dee Simon's "Walk That Dog" (#6 February 2019) and "Big Gun" (#9 September 2019) both charted here and might have been ranked higher, were it not for their very facility and ease of technique raising a red flag. Would the five-octave, already-much-decorated Simon get stuck in that revolving "crossover" door?

Dee Dee Simon made an impression with southern soul fans not only for her vocal agility, but with the great voice-overs in "Big Gun" and "Walk That Dog" ("I don't want no dog/ That's been in every yard/ You know what I'm sayin'?") She seemed instantly comfortable in the genre's patois. In heft, clarity and directness, Simon was reminiscent of a young Sheba Potts-Wright; in her smooth delivery, Sweet Angel.

But right now I'd rate the chances of Dee Dee Simon staying with southern soul slim. Her most recent singles are solid urban-smooth. Dee Dee is a musical friend of 2 Buck Chuck, who gained favorable review here a couple of years ago, during which time he reverted to an urban format in a subsequent release. The review was a cautionary one, praising his "2 Buck Chuck" debut EP and urging him to stick with the southern soul. Sadly, he hasn't released any southern soul since.

Dee Dee's new single, "Halfway," is definitely and definitively not southern soul. It's not on Dee Dee's new album, Ahh Hell Queen Dee, and that's good because the contrast in styles is stark. But what will surprise avid southern soul fans about this album is the mingling of two styles--southern soul and urban/electronic/funk--that beget distinctly opposing audiences. If you want melody, story and heart, you go to southern soul. If you want technically-impressive vocals and state-of-the-art instrumental tracks, you go to mainstream R&B. The two don't mix: they're like oil and water.

However, Dee Dee Simon has another song, "Da Fire," that straddles both styles and just missed coming in with a number-one bullet on the southern soul charts earlier this year:


************

Daddy B. Nice's Top 10 "BREAKING" Southern Soul Singles For. . .

-------FEBRUARY 2020-------

2. "Da Fire"-----Dee Dee Simon

The multi-talented Bay area diva strikes gold with an Isley-inspired tune instructing her enamored to "Put your wood in my fire/ 'Cause, baby, my flame is running low."

Listen to Dee Dee Simon singing "Da Fire" on YouTube.

*************

In April of this year Arthur Young was awarded a 4-star review for his four-song "Funky Forty" debut EP, and that was largely on the basis of only two tremendously popular songs, "Funky Forty" and "Stroking". If Dee Dee Simon had released a similarly scaled-down EP, including "Big Gun," "Walk That Dog," "Upgrade" and the extraordinary "Da Fire" instead of the album she did put out, the ten-song CD Ahh Hell Queen Dee, she would have garnered a 4-star-- perhaps even a 5-star rating.


What tempers the Simon's much-hyped and long-awaited CD--for southern soul fans, at least--is the inclusion of incompatible material. I was actually doubly disappointed: first, because there are no new southern soul tunes of note (with one exception to be discussed later); and second, because I was under the impression Ahh Hell Queen Dee would be a southern soul debut. The tunes I already knew as successful southern soul singles are there, intact, but what I expected to be a bagful of new southern soul singles turns out to be something quite different. The point is, it would have been far better for Dee Dee to present her southern soul songs in a generous EP and throw everything else out. (Or if that's a little harsh. Package for a different audience?)

"Dee Dee Slide" samples an early--almost Sugarhill-early--era rap. It's Afrika Bambaataa-percussive. It doesn't work as southern soul, and it's no fun to listen to, unless you're into history. "I Can't Leave Him Alone" is terrible. Who needs to live 80's and 90's funk over again? It's like Dee Dee has lifted her backing band out of a time capsule.

"Put It On Him" is the one new song that might qualify as a southern soul single. Dee Dee can sing southern soul when she puts her mind to it. Both the foreground and background vocal tracks are excellent. Like the other "greats" (chops-wise) before her, she's restrained (think Bobby Blue Bland), leaving her technique and power implied. And not to forget: the light zydeco button accordion is an endearing touch.

But then, back to the common-denominator funk with "Slow Motion". Again, the listener is yanked into another musical genre--with a backing band so vintage it's wrapped in vacuum-seal. "Shake That Derrier" is more of the same, a smooth-jazzy, percussive arrangement and a slick, urban vocal. Funk inspiration doesn't have to come this freeze-dried.

For a look at a tune that qualifies as southern soul because it is doing something original with "funk," check out Chrissy Luvz's new jam, "I Sing Da Blues". Of course, an even more well-known example of funk transformed into southern soul, (and one composed by a legendary southern soul songwriter, Floyd Hamberlin), is Nellie "Tiger" Travis's "Mr. Sexy Man". It can be done.

But in the end, to cross-over and back-and-forth with urban/smooth and urban/funk betrays an underlying disrespect for southern soul music. Like, what? You can't get a whole album of southern soul together? With her formidable talents, Dee Dee Simon could easily do just about any southern soul LP project imaginable. The only new song on Ahh Hell Queen Dee that truly qualifies as southern soul, "Put It On Him," more than proves that.

--Daddy B. Nice

Buy Dee Dee Simon's new southern soul debut album AHH HELL QUEEN DEE at Payhip.

*****************

*****************

Honorary "B" Side
"Da Fire"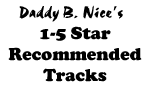 I Put It On Him


CD: Ahh Hell Queen Dee
Label: Danesha Simon Charles Boomer











Da Fire


CD: Ahh Hell Queen Dee
Label: Danesha Simon Charles Boomer











Ain't Gonna Lie


CD: Ain't Gonna Lie (The Single)
Label: Christopher Lamont Foster











Anaconda


CD: Anaconda (The Single)
Label: YungLife Studios / TBMG











I Wanna Slow Dance


CD: Dee Dee Simon
Label: Dee Dee Simon


Sample or Buy
Dee Dee Simon









Upgrade


CD: Upgrade (The Single)
Label: Hitlist Records











Walk That Dog


CD: Ahh Hell Queen Dee
Label: Danesha Simon Charles Boomer










Big Gun


CD: Ahh Hell Queen Dee










Halfway


CD: Halfway (The Single)
Label: Danesha Simon










I Found A Man (feat. L.J. Echols)


CD: I Found A Man (The Single)
Label: L.J. Echols