NEW!

Corner & Top 10


Concert Calendar
& Mailbag


Comprehensive Index


New CD Reviews


Index to Artist Guides
NEW!


Best of 2022

The Original Chart (1990-2010)

21st Century Chart (2000-2020)
NEW!

The New Generation Chart (2010-2030)
Southern Soul CD's, MP3's


Best of Pages
About the Music
About Us
Links
Home

"This Is The Party"
Rick Lawson
Composed by John Cummings and John Ward
September 6, 2018:
New Single Alert!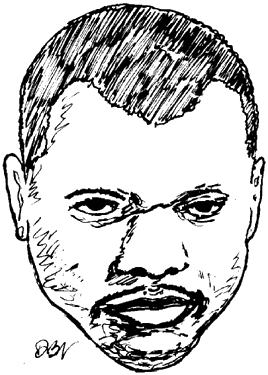 Listen to Rick Lawson singing "I Done Found Your Good Thang" on YouTube.
Daddy B. Nice notes:
Rick Lawson has been absent from the southern soul scene for about a decade. He returns via the Ecko Records release of "I Done Found Your Good Thang," an "answer" song to Terry Wright's sensational single of a couple of years ago, "I Done Lost My Good Thang," which has accrued two million YouTube views. Lawson's "I Done Found Your Good Thang" is the featured track on Ecko's new sampler, Blues Mix Volume 25: Slammin Southern Soul (Various Artists).

Listen to Terry Wright singing "I Done Lost My Good Thang" on YouTube.


***********
To automatically link to Rick Lawson's charted radio singles, awards, CD's and other citations on the website, go to "Lawson, Rick" in Daddy B. Nice's Comprehensive Index.
***********
Daddy B. Nice's Original Profile: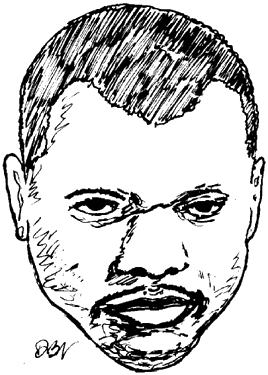 Rick Lawson was a student at Jackson State in Jackson, Mississippi in the early years of the new century when Lee "Shot" Williams' "freak" songs--"Somebody's After My Freak," "She Made A Freak Out Of Me," and "Somebody Blew The Whistle On Me"--were sweeping the Southern Soul airwaves.

Rick Lawson did a cover song called "Come And Get Your Freak" (24-7, Ecko, 2001) that rivaled the originals in its happy ambience, and it arguably surpassed them with its stunning chorus, which sounded as if a legion of angels had come down to earth to sing.

Your Daddy B. Nice first heard the tune queued up with Lee "Shot" Williams' "Somebody's After My Freak," with Williams' original transitioning into Lawson's cover tune with such charm that I played the two in tandem for years afterward. An added bonus was the Lawson song's chorus, which featured the name "Leeeeee-shaddddd" crooned in the best, slide-through-the-mud-slippery Mississippi accent, and over it all came the bullhorn-strength vocal, young Rick Lawson addressing Lee "Shot" to come and get his freak.

"Oh Leeeeee-shaddddd,
Come and get your freak."

The chorus's "Leeeeee-shaddddd" constituted an amazing, gospel-tinged bridge between the two songs.

"I thought I was really freaky.
But oh, your girl takes the cake.
I found out taking your woman
Was a big mistake."

It didn't hurt that the authors of the original, John Ward and Raymond Moore, had not only given Lawson their blessing but a new, typically witty lyric to take the cover song to the next level. Still, when your Daddy B. Nice looked for other, more original material, not much stood out, and I had pretty much pigeon-holed Rick Lawson as an interpreter, a journeyman---a younger version of Chuck Roberson. Lawson had already done a credible but not overwhelming version of Latimore's "Let's Straighten It Out."

Pride & Joy which arrived in 2002, was a big step forward, honing Lawson's old-school style on cuts like "She's Got Papers On Me," "Old School Music Mood" and the excellent "If It Feels Good."

Then Lawson released Ladies Night (Ecko, 2004. It included another prominent cover tune--more interesting and more successful--of R. Kelly's "Step In The Name Of Love."

Lawson's "steppin'" song, "I'm In A Steppin' Mood," once again displayed Lawson's natural vocal style, if also his penchant for being derivative. But then lightning struck, musically speaking. The Ladies' Night CD yielded the first two great radio singles of Rick Lawson's career, "Too Tight, Too Close" and "This Is The Party."

"Too Tight, Too Close" was a riff on the well-worn theme of loving more than one woman at the same time, in this case (gulp) three.

"I got a woman,
And I got a wife at home,
I got a girlfriend on the side,
Just as sweet as she can be.

My wife pulls me to the left,
And my woman pulls me to the right.
My sweet little girlfriend
Wants to see me every doggone night."

Musically, the song was a first cousin to O. B. Buchana's "Back Up Lover," combining a fine bass line with Lawson's ageless vocal style.

"This Is The Party" was even more radio-seductive, able to slip by you as quickly as a couple of sips of ice water on a hot day. That was on the first couple of listenings, and then, on the third or fourth hearing, in the right state of mind, the song suddenly leapt out of the speakers a full-grown, irresistible groove.

The wisp of a melody (hooky as it was) and the chunky, post-"Ain't Too Proud To Beg" rhythm section from "Too Tight" was in even finer form on "This Is The Party." And anchoring it all was the sturdy Lawson tenor, come of age, imitating no one, with all the subtle vocal nuances that Mississippi-bred musicians seem to imbibe along with their brown-colored drinking water.

"I asked this cutie chick
Did she want to dance with me?
She said, 'Why not?
I'm young, single and free.'"

That line, sung with the aplomb of a man who's been there, could be further traced to Lawson's statement in a 2005 radio interview that the "three women" lyric of "Too Tight, Too Close" was not pure fiction.

"This is the party,
The place to be.
Nothing but good times,
As far as I can see."

But as the musicianship of "This Is The Party" makes only too clear, Rick Lawson is now an artist of enough sophistication to know very well where he is really giving pleasure, and that is through his music. His maturation into a first-rank Southern Soul artist has been rapid and extraordinary.


--Daddy B. Nice




About Rick Lawson

The fourteenth of fifteen children born near Raymond, Mississippi, Rick Lawson was a musical child prodigy whose uncle, Willie Banks, was known as "The Godfather of Gospel." Rick Lawson recorded his first single, a gospel song, at the age of ten, and by the age of sixteen had recorded his first album with his own gospel group, the Gospel Carriers.

Lawson began singing R&B professionally with the Jackson-area Mighty Upsetters Dance Band in the early 90's, and in 1994 was proclaimed Jackson's "Most Outstanding New Artist Of The Year." His first CD, 24/7, debuted in 2001 on Ecko Records. The title track was a cover of Tyrone Davis's "Kiss You (Where I Miss You)."

Lawson, known as the "The Babe Of The Blues," followed up with Pride & Joy in 2002, I Wanna Have Some Fun in 2003, and Ladies Night in 2004.

All were produced at Ecko Records by Southern Soul's prolific hit-maker, John Ward. Another Ecko label mate, O. B. Buchana, recorded "Both In The Wrong," a Raymond Moore/John Ward composition first recorded by Lawson on his 24-7 CD, on Buchana's 2004 Ecko release, Shake What You Got. A new Rick Lawson album, Sexified is anticipated.





Song's Transcendent Moment

"This is the party.
This is the place.
Everywhere I turn,
There was booty shaking in my face."





Tidbits
1.

Dec. 7, 2005. Sexified (Ecko), Rick Lawson's newest CD, came out in the fall of 2005. "Freak Cowboy" entered playlists across the chitlin' circuit as the disc's favored radio single.


2.

Nov. 26, 2006. Rick Lawson's Sexified has been a veritable Thanksgiving feast of radio singles. In the year since its release the LP has spawned at least three solid chitlin' circuit singles in roughly this sequence: "Freak Cowboy," "If You Hit It," and "She Was Cheating Better Than Me."


3.
December 31, 2008. I asked Ecko Records' John Ward, who published his last CD, Sexified,, what Rick Lawson has been up to lately. Ward said Lawson is doing fine--just not recording . DBN.


4. April 1, 2010:

"Just Because He's Good To You," from Rick Lawson's Pride & Joy album, is slowly but surely becoming the performer's signature tune, and it is deserving. I hear it played most often on Southern Soul stations, and Southern Soul fans are well aware of O. B. Buchana's excellent remake of a couple of years ago. But I confess to enjoying the original (Rick Lawson's version) and Lawson's winsome vocal best.

Rick Lawson, according to Ecko's John Ward, is alive and well--just not recording at this time. Fans would do well to explore Lawson's catalog. Although not a "name" artist, his work is solid and memorable.

--Daddy B. Nice


5. Rick Lawson on YouTube:
Listen to Rick Lawson singing "Freak Cowboy" on YouTube.
Listen to Rick Lawson singing "I Wanna Have Some Fun" on YouTube.
Listen to Rick Lawson singing "Rooster Rooster, Guinea Guinea" on YouTube.
Listen to Rick Lawson singing "She Was Cheating Better Than Me" on YouTube.
Listen to Rick Lawson singing "I'm Your Man In The Streets" on YouTube.
Listen to Rick Lawson singing "It's Party Time" on YouTube.
If You Liked. . . You'll Love
If you loved Eddie Cochran's "C'Mon Everybody," you'll like Rick Lawson's "This Is The Party."

Honorary "B" Side
"Just Because He's Good To You"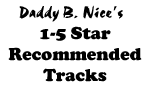 This Is The Party


CD: Ladies Night
Label: Ecko


Sample or Buy
Ladies Night









Just Because He's Good To You


CD: Pride & Joy
Label: Ecko










Come And Get Your Freak


CD: 24-7
Label: Ecko










I'm In A Steppin' Mood


CD: Ladies Night
Label: Ecko


Sample or Buy
Ladies Night








If It Feels Good


CD: Pride & Joy
Label: Ecko










She Was Cheating Better Than Me


CD: Sexified
Label: Ecko










Too Tight, Too Close


CD: Ladies Night
Label: Ecko


Sample or Buy
Ladies Night







Both In The Wrong


CD: 24-7









Freak Cowboy


CD: Sexified
Label: Ecko









If You Hit It


CD: Sexified
Label: Ecko









Old School Music Mood


CD: Pride & Joy
Label: Ecko








She's Got Papers On Me


CD: Pride & Joy
Label: Ecko