NEW!

Corner & Top 10


Concert Calendar
& Mailbag


Comprehensive Index


New CD Reviews


Index to Artist Guides
NEW!


Best of 2016


Top 100 Countdown:
21st Century Southern Soul Artists


Top 100
Southern Soul Songs
21st Century Countdown
(00's – 10's)


Top 100
Southern Soul Artists
(90's - 00's)


Top 100
Southern Soul Songs
(90's – 00's)


Forerunners of
Southern Soul
Southern Soul CD's, MP3's
Best of Pages
About the Music
About Us
Links
Home


Sample or Buy



From artists, their familes, friends and fans. . .





From Daddy B. Nice's archives. . .





Over 100 Southern Soul drawings. . .





Original Daddy B. Nice sketches. . .





All caricatures and satirical renderings are untitled. . .





It's a little piece of history. . .





Who want a keepsake, memento or souvenir. . .





To commemorate their time. . .





In the Southern Soul limelight.





Browse through all the Southern Soul satirical sketches in Daddy B. Nice's archives.





Browse through all the Southern Soul sketches in Daddy B. Nice's archives.





Browse through all the Southern Soul collectibles in Daddy B. Nice's Southern Soul Products Store. . .





"My Sidepiece (Pokey Bear & The La. Blues Bros.)"
Beat Flippa (New Artist Guide!)
Composed by Heavy (Charles Lewis)
***********

To read the latest updates on Beat Flippa, including CD reviews, scroll down this page to "Tidbits" section.

To automatically link to Beat Flippa's charted radio singles, awards, CD's and other citations on the website, go to "Beat Flippa" in Daddy B. Nice's Comprehensive Index.

***********
--Daddy B. Nice
About Beat Flippa (New Artist Guide!)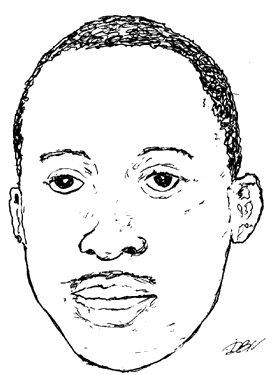 Beat Flippa is the recording name of Daniel Ross, producer and principal of Ross Music Group of Baton Rouge, Louisiana. Ross was born August 28, 1977 in Zachary, Louisiana. He founded his first label (in the hiphop genre), "Danked Out Records," in 1999 and got his first professional opportunity with the hiphop label Blood Tight Entertainment as a producer/engineer in 2003. In 2005 Ross went back to producing hiphop artists as an independent producer, recording 2 Gutta (who charted on Billboard's Urban Top 100), Jim Jones, Lil Boosie, Kevin Gates, Nussie, C-Loc, Max Manelli and others.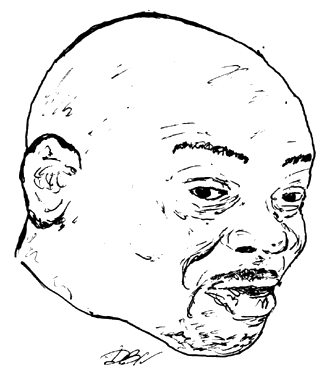 Then, in 2012, Beat Flippa transitioned to the southern soul genre and started his label Ross Music Group. The unknown Pokey Bear's Josephine Son Pokey, Pokey Bear's debut, came out on CD Baby in 2013. The quaintly-titled album featured Pokey's calling card, "They Call Me Pokey" and a duet with the more famous (at the time) Stephanie McDee: "Do Tha Hokey Pokey."

In 2014, the album The Louisiana Blues Brothers: Love On The Bayou appeared, featuring Big Pokey Bear, Tyree Neal and Adrian Bagher. The song "My Sidepiece," written by Charles Lewis and featuring Pokey Bear, became a huge and long-lasting hit single, permeating markets far beyond the usual southern soul/chitlin' circuit.

The song's upfront male naughtiness and witty cultural references mesmerized men, charmed the women who took it humorously, and infuriated many who took it seriously. But the song was quintessential southern soul, and the litany of places he "might be with his sidepiece" made Pokey Bear an overnight headliner throughout the South. Like the supposedly one-time-unique Bishop Bullwinkle's "Hell To The Naw Naw" the year before, The Ross Music Group's "My Sidepiece" gained YouTube views in the many millions, a staggering feat for a southern soul recording.

Beat Flippa raised his profile even more with the compilations Beat Flippa I Got the Blues, Vol.1 (2015) and Beat Flippa: I Got the Blues, Vol. 2 (2016), featuring various aspiring artists from Louisiana and east Texas.

In less than half a decade Ross Music Group became one of the top labels in the southern soul market and one of contemporary southern soul's greatest success stories. Beat Flippa's artists (Pokey Bear, Tyree Neal, Adrian Bagher, Vernonica Ra'elle, Rosalyn Candy, Ms. Portia, Jeter Jones, Crystal Thomas, Vince Hutchison and more) are now featured acts on the chitlin' circuit touring scene.

Producers are by profession usually invisible participants in the songs they produce, but if viewers watch closely, they will see Ross in the background of many of the YouTube videos of his artists' hits.

To read more about the development and maturation of Beat Flippa (Daniel Ross), go to Daddy B. Nice's Artist Guide to Big Pokey Bear.


Tidbits
1.
June 14, 2015:
VARIOUS ARTISTS: BEAT FLIPPA, I Got the Blues, Vol.1 (Music Access/Ross Music)

Five Stars ***** Can't Miss. Pure Southern Soul Heaven.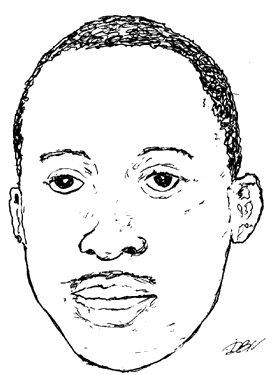 Coming out of nowhere, unheralded and unpublicized, yet making an immediate impact on the admittedly anemic CD sales charts, Ross Music's Beat Flippa, I Got the Blues, Vol.1 is an exhilarating collection of southern soul songs, proving once again that the reservoir of underground talent in the Delta and Louisiana in particular is as deep as ever.

In recent years, inspired by popular southern soul compilations put out by indie labels like Malaco, Ecko and CDS and one-of-a-kind samplers by individual artists and producers like Sir Charles Jones (Sir Charles & Friends) and Bruce Billups (Bruce Billups Southern Soul Mix Re-Loaded), artists as diverse as Bigg Robb and Ricky White have pleased fans with semi-autobiographical sets featuring material by otherwise deserving but unknown artists.

Bigg Robb's Blues Soul And Old School introduced Pat Cooley, Napoleon and Special in 2007. Ricky White Presents: Combination 2 went even further last year, featuring Gwen White, William Calhoun, Henry Rhodes, Tonya Youngblood and Larry Milton, in addition to the more well-known The Love Doctor, Betty Padgett, Jerry L. and Stephanie Pickett, not to mention undisputed star T.K. Soul.

Beat Flippa, I Got the Blues, Vol.1 appears to be the brainchild of Pokey. I say "appears to be" because your Daddy B. Nice has never received a hint of publicity or product from Pokey or Ross Music Group, although I have received material pretty regularly from Tyree Neal and also, of late, Adrian Bagher (Pokey's fellow Lousianna blues brothers). What I do know is that Pokey, along with Tyree Neal and Adrian Bagher, put out what amounted to a three-person sampler, the under-reviewed but terrific Louisiana Blues Brothers: Love On The Bayou late last year. If anything that album is even more musically powerful than this collection, showcasing two singles that have become the blockbuster hits of southern soul radio in 2015: Pokey's "My Sidepiece" and "Call Me Pokey."

The credits for Beat Flippa I Got the Blues, Vol.1 read as follows:

Produced by Beat Flippa, Brent and Cee Rock for Tha Super Friendz Productions. All Tracks recorded mixed and mastered by Beat Flippa at RMG Studios (DBN notes: That's Ross Music Group, Pokey's label.) ...With features from Tucka, Tyree Neal, Stephanie McDee, Dellanor, and Bruce Dillon.

Here's a rundown of the delights on this album:

"If It Ain't The Blues" by Pokey & Cupid

...A slow-percolating, infectious dance jam in which Pokey sings: God bless Muddy Waters/ And B.B. King/ If it wasn't for the legends/ There wouldn't be no me.



And...If it ain't that Willie Clayton/ If it ain't that Marvin Sease/ If it ain't Sir Charles Jones/ I don't even wanna hear the song.

And Cupid admits, without the blues...There would be no "Swing Around The Roses"/ Or no "Barbeque"....

"Thank God It's Friday" by Pokey, Vince Hutchinson & Adrian Bagher

First rate, all-out club anthem with great vocals and harmonies (the Crosby, Stills & Nash of Southern Soul?), a disco-ey rhythm track and a unique keyboard/organ back-fill that takes it over the top.

"Please Be My Love Jones" by Pokey and Lysa

Ballads. Pokey ain't afraid of no stinkin' ballads, nor afraid of being melodramatic. The unusual roughness of his vocal tone makes it interesting, like hearing Teddy Pendergrass the first time. And, as usual, it's the addition of the female co-singer (Lysa) that seals the deal.

"I Still Do Her Wrong" by Pokey

Another ballad by Pokey. Here he takes a contrite position on infidelity (reversing the entitled swagger of "My Sidepiece"), although he doesn't hold out much hope of hewing to the straight and narrow, either. Musically, it's strong.

"If It Ain't Broke, Don't Fix It" by Pokey

Mid-tempo is southern soul's prime tempo, and mid-tempo is Pokey's specialty. Another strong bass line, another typically rowdy vocal, with a great chorus and female background.

"The Best You Ever Had" by Rosalyn Candy & Veronica Ra'elle

This album is a coming-out party for new female singers. Rosalyn Candy is a find. Veronica Ra'elle is already receiving kudos for her debut on the entertaining "My Sidepiece Reply" with fellow songstresses Ms. Portia and southern soul star Lacee, from the LOUSIANA BLUES BROTHERS album.

"I'll Be The Other Man" by Tyree Neal.

In a nice contrast to Pokey's charismatic bullying, Tyree Neal provides the winsome, guy-next-door element, and his guitar work (which brought Stephanie McDee back to the brink of stardom with "When I Step In The Club") runs like a rich, exotic thread through many of these songs.

"I'm Here For You, Baby" by Big Cynthia


Along with Stephanie McDee, Big Cynthia (Junior Walker's daughter) serves as godmother to the explosive musical scene surrounding Pokey.

"Let's Do it" by Adrian Bagher, Veronica Ra'elle & Big Cynthia

Distinctively-produced, hard-core, dance-floor jam from Adrian Bagher, who rose from obscurity a couple of years ago with "Around The Corner."

"You Chose The Wrong Chick" by Ms. Portia

Another amazing discovery, Ms. Portia arrives without a trace of tentativeness.

"I Want Your Body" by Mz. Pat

Ditto for Mz. Pat.

If space permitted, your Daddy B. Nice could go on . A deejay could put together a two-hour program with the contents of this album and still be praised for showcasing variety. Ross Music Group's Beat Flippa contains an astounding seventeen tracks (a steal at $8.99 mp3, $13.99 CD).

Whoever's writing and producing all of this material (so far a well-kept secret) will ultimately get their share of benign karma, blessings and fans' love. With JOSEPHINE SON POKEY, LOUISIANA BLUES BROTHERS and BEAT FLIPPA, Southern Soul's creative center of gravity has been kidnapped from Big Yayo in Jackson and ferried across the Mississippi to the "Left Bank."

--Daddy B. Nice

Sample/Buy Beat Flippa, I Got the Blues, Vol.1 at Amazon.

Sample/Buy Beat Flippa, I Got the Blues, Vol.1 at iTunes.

See Daddy B. Nice's new Artist Guide to Pokey.


2.
November 17, 2016:
VARIOUS ARTISTS: Beat Flippa: I Got The Blues Vol. 2 (Music Access/Ross Music) Four Stars **** Distinguished Effort. Should please old fans and gain new.

I was about to write that, despite a bounteous, Thanksgiving-sized helping of new music (a generous fifteen tracks vs. sixteen on the first Beat Flippa sampler), nothing jumps off the liner credits of Volume Two like Volume One's "My Sidepiece" by Big Pokey Bear.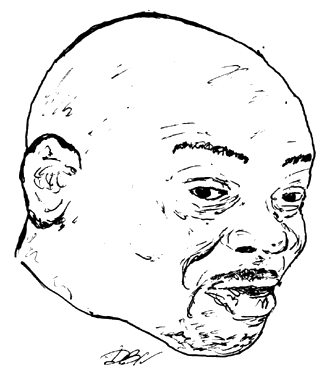 The trouble with that comparison is Pokey's new southern soul classic didn't appear on I Got The Blues Vol. 1. It graced The Louisiana Blues Brothers Love On The Bayou a year earlier.

Regardless of whether "My Sidepiece" debuted on Beat Flippa Volume 1, the album was a powerhouse in the Deep South, a cultural earth-shaker and a creative game-changer for contemporary southern soul music and the way the genre is produced, dropping a slew of new artists (headlined by Pokey) on a southern soul audience hungry for new sounds.

The single that woulda/coulda/shoulda been this album's "Sidepiece" was Cold Drank's "Three." In a September 2016 interview featured on Daddy B. Nice's Corner, "Three" producer Heavy, the original composer of "My Sidepiece," told your Daddy B. Nice:

"I don't do business with Beat Flippa (any more). I'm not discrediting him, but I wasn't happy with him doing the "My Sidepiece Reply" on YouTube, the one with the women (Veronica Ra'elle, Lacee, Ms. Portia), without talking to me."

But the end result, I fear, was a loss for all parties, on the one hand Beat Flippa, whose Vol. 2 CD otherwise lacks a showcase single on the order of "My Sidepiece," and on the other hand Heavy and Cold Drank, whose "Three" may never benefit from the much wider exposure and retail sales the single would have garnered on I Got The Blues: Volume Two.

Listen to Cold Drank singing "Three" on YouTube.

Any follow-up to Beat Flippa's Vol. 1, with exceptional anthems like "T.G.I.F.," (Pokey, Vince Hutchinson & Adrian Bagher), "The Best You Ever Had" (Rosalyn Candy, Veronica Ra'elle), "If It Ain't The Blues" (Pokey Bear, Cupid) and "Let's Do It" (Adrian Bagher, Big Cynthia, Veronica Ra'elle), was bound to be something of a disappointment by comparison.

And songs like Laylla Fox's "I Taste Like Candy," Rosalyn Candy's Let's Get The Business Clear" and Miss Portia's "Use What I Got" from the new CD lack not only the surprise factor but some of the outstanding musicality of the first collection, relying on simplistic and repetitive hooks.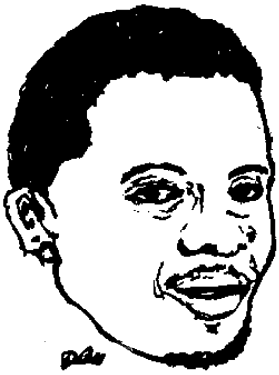 Meanwhile, in spite of their obvious merits, tracks one would anticipate to be sure-fire successes, such as L.J. Echols'"Is It True" or the Louisiana Blues Brotha's "Naked," are under-stated to an almost off-putting extent, lacking some of the indefinable energy and enthusiasm of Volume 1.

Which is not to say Volume 2 doesn't deliver an ample share of great music. Stand-out tracks, executed with the freshness and originality we've come to expect from Beat Flippa, include:

Napoleon Demps' "Ol' School Love"


Big Cynthia's "Come Saddle Up"

Sharnette Hyter's "I'm Classy"

Lady Soul's "Tighten Up"

Jeter Jones' and Crystal Thomas' "Them Country Girls"

and...

Nicole Jackson's "What You Gone Do For Me."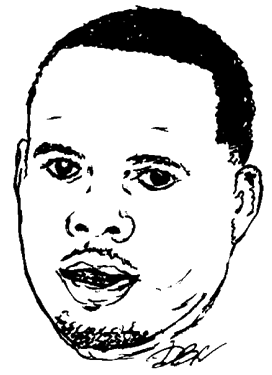 These and other tunes from the new sampler sparkle with all the special, atmospheric production touches evident in Vol. 1: the signature organ fills that run like "deep waters" through the entire set, the spacious but appropriately spare use of the zydeco accordion and the crystal-clear mixing. And not to be forgotten: the yoga-supple guitar work of Tyree Neal, whose picking is evolving and maturing into a sophistication we haven't seen in southern blues and soul since Theodis Ealey and, of course, B.B. King.

Listen to Tyree Neal's guitar on Napoleon Demps "Ol' School Love."

While I Got The Blues: Volume Two may lack some of the impact and overall consistency of Volume 1, it's still music to fill any righteous southern soul fan's day with pleasure, energy and intimacy.

--Daddy B. Nice

Sample/Buy Beat Flippa's I GOT THE BLUES VOL. 2 at Amazon.

Sample/Buy Beat Flippa's I GOT THE BLUES VOL. 2 at iTunes.

Listen to samples from "Beat Flippa I Got The Blues Vol 2 Promo pt 1".

Listen to samples from "Beat Flippa I Got The Blues Vol 2 Promo pt 2".

Listen to samples from "Beat Flippa I Got The Blues Vol 2 Promo pt 3".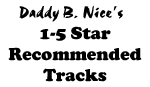 My Sidepiece (Pokey Bear & The La. Blues Bros.)


CD: Love On The Bayou (Beat Flippa)
Label: Ross Music Group











T.G.I.F. (Pokey, Vince Hutchison, Adrian Bagher


CD: Beat Flippa: I Got The Blues, Vol. 2
Label: Ross Music Group










Them Country Girls (Jeter Jones & Crystal Thomas)


CD: Beat Flippa: I Got The Blues, Vol. 2
Label: Ross Music Group