NEW!

Corner & Top 10


Concert Calendar
& Mailbag


Comprehensive Index


New CD Reviews


Index to Artist Guides
NEW!


Best of 2022

The Original Chart (1990-2010)

21st Century Chart (2000-2020)
NEW!

The New Generation Chart (2010-2030)
Southern Soul CD's, MP3's


Best of Pages
About the Music
About Us
Links
Home

"I Get By"
Omar Cunningham
Composed by Omar Cunningham and J. Courtney Gerrard
February 1, 2014:
NEW ARTIST GUIDE ALERT!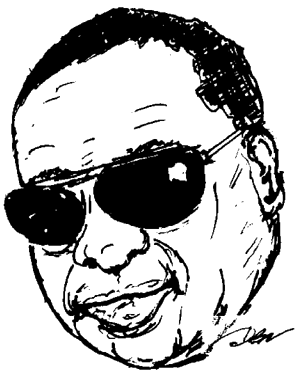 Omar Cunningham is now the #20-ranking Southern Soul artist on Daddy B. Nice's new 21st Century Top 100 Countdown.

Go to Daddy B. Nice's new 21st-Century Artist Guide to Omar Cunningham.

See the chart, which encompasses a fifteen-year period in southern soul music.

*************

See "Tidbits" below for the latest updates on Omar Cunningham.

To automatically link to Omar Cunningham's charted radio singles, awards, CD's and other references, go to "Cunningham, Omar" in Daddy B. Nice's Comprehensive Index.

********


Daddy B. Nice's Original Critique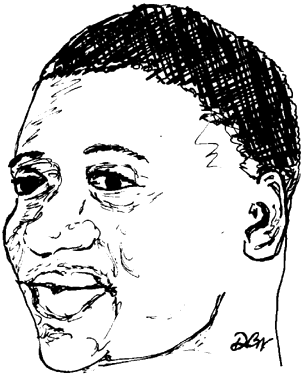 By your Daddy B. Nice's count, Omar Cunningham has produced four solid chitlin' circuit hits in a little over two years: "Check To Check," "I Get By," "Sorry Man" and "Sweet, Sweet." When a young artist achieves that much radio exposure, doing everything that veteran artists do, it comes as a surprise (if not a shock) to look back and remember that Cunningam's recording career only began in 2003.

There's a "folksy" aspect to Omar Cunningham's best work, in particular "Check To Check" and "I Get By." You can imagine (don't laugh) Peter, Paul & Mary or Pete Seeger singing these songs accompanied by banjo and upright bass. And although Cunningham would probably prefer to credit gospel as his primary source, there's an undeniable echo of such early rock and roll acts as the Everly Brothers and Buddy Holly.

That's not to say that Cunningham can't branch out into more bluesy material. On "Sorry Man" Cunningham sounds like Johnnie Taylor. "Sorry Man" (from the Omar Cunningham LP, Endzone, 2004) also features a laid-back rap verse (it creates contrast and is becoming a frequent fixture of Southern Soul records), yet the song slides back into the melody line--and a good one at that--just as simply as Johnnie Taylor used to segue back from a spoken monologue.

"Sweet, Sweet," also from Cunningham's sophomore CD, shows the performer's ability to deliver a love ballad with the finesse of a Willie Clayton or a Vick Allen. But the songs the Southern Soul audience has come to associate most with Omar Cunningham ("Check To Check" and "I Get By") are light-touched homilies to persevering through hard economic times.

"I fell on hard times
A long time ago.
Landlord said I had to find
Somewhere else to go."

"I Get By" and "Check To Check" deliver messages that describe real-life, pay-the-bills dread as few songs do, yet they are couched in upbeat melodies and arrangements that let the air out of the stress. "I Get By" in particular attempts to deflate the tensions of contemporary life.

"Now I don't know
About the rest of you all.
But I'm too busy worrying
About my cholesterol."

And:

"Now I ain't got
No mansion on the hill.
(All I need is)
A duplex, my Chevy,
And a loose ten dollar bill."

In "Check To Check" (Hell At The House, On Top, 2003). Cunningham is just "makin' it check to check." He has "bill collectors at the door" and he's "busting his butt" just to buy groceries. There's a spoken monologue in which a phone company representative calls about an overdue bill and Omar answers:

"Now look here.
I done told you all
That I'm living check to check,
And I just ain't got it.

I wish one of you all would come down here
And try to shut my phone off,
Because I'll come down there and. . .
Hello? Hello?"

All this anxiety takes place over a churning guitar lick that belies the despair. We laugh and we smile, knowing only too well that we wouldn't be doing so if we were considering our own debts. Yet it's easy to laugh given the comedic distance the song allows us, and the result is that we cherish the song even more. In some small way, it helps us face our own financial demons with a lighter heart.

Omar Cunningham has carved himself a nice little niche in just two album's worth of material. Along with young peers like Floyd Taylor, T. K. Soul and Vick Allen, he represents a talented new generation of Southern Soul hopefuls.


--Daddy B. Nice




About Omar Cunningham

Omar Cunningham was born in Gadsden, Alabama in 1969. Like most R&B musicians, he grew up singing gospel music, and he was exposed to secular music through his family members, including a grandmother who ran a boarding house that catered to musicians.

As a teen Cunningham began singing in local bands, one of which went on tour with Cameo in the mid-nineties, and Cunningham later played trumpet in Cameo's horn section. He also attended Jacksonville State University, where he reportedly won every talent contest he entered, and where he sang in the school's Gospel Choir, continuing a lifelong love for gospel music.

As the taste of professional life gained with Cameo faded in the late nineties, Cunningham worked to establish a solo career while holding down a day job as a policeman. He later published a book about his experiences titled You Be The Judge (Trafford, 2002).

At last, in 2003, Cunningham released his debut CD, Hell At The House, on the On Top record label. The radio single "Check To Check" (composed by Cunningham and Austin L. Hall) became a major hit on the Stations of the Deep South, establishing Cunningham as a purveyor of a rockabilly-tinged R&B in the style of Theodis Ealey's "Stand Up In It."

Sir Charles Jones added technical support on the CD, and although the credits aren't specific, the musical marks (and voice) of Sir Charles Jones are all over the track, "Baby Don't Leave Me." Indeed, for Sir Charles Jones' fans, this song--with its stately melody and impeccable, instantly-recognizable arranging style--constitutes a major contribution to the Jones oeuvre.

Cunningham followed Hell At The House with a masterful second album. Omar Cunningham (Endzone, 2004) displayed a rapidly maturing style, both as a performer and songwriter, and the CD vaulted Cunningham back to the top of the chitlin' circuit charts with another folk-and-gospel-blended hit, "I Get By." The song appealed to the same working-class audience that had enthusiastically responded to the message in "Check To Check."

The Omar Cunningham album gained even more prominence as the popular "I Get By" was succeeded on radio playlists with the evocative singles "Sorry Man" (late 2004) and "Sweet, Sweet" (2005). Southern Soul superstar Willie Clayton sat in as a vocalist on one of the album's cuts, "Shysters And Wannabe's."

Omar Cunningham has toured extensively, performing with Bobby "Blue" Bland, Shirley Brown, Willie Clayton and other R&B acts, including an appearance at the Air Jamaica Jazz & Blues Festival (headlined by Alicia Keys). He has also contributed vocals to Vick Allen's Simply Soul LP.

************

Omar Cunningham Discography:

2003 Hell At The House" (On Top)
2004 Omar Cunningham (EndZone)
2006 Worth The Wait" (EndZone)
2008 Time Served (Soul 1st)
2011 Growing Pains (Soul 1st)
2015 All My Best: The Soul Hits (Soul 1st)

*********




Song's Transcendent Moment

"Situations
Make me wanna cry.
Ain't gonna matter
As long as I get by."





Tidbits

1.

Omar Cunningham's Worth The Wait, produced by Willie Clayton's Endzone label, arrived to much chitlin' circuit fanfare in the summer of 2006. The first hit from the CD, "I'm In Love With A Married Woman," drew strong deejay and listener response. In his quiet way, Omar Cunningham is putting out product as worthy as anything by "young guns" Sir Charles Jones or Floyd Taylor.

2.

Both Omar Cunningham and the late Quinn Golden recorded "Hell At The House" in 2003. Golden's "Hell At The House" (with songwriter credits going to Cunningham collaborator Austin Hall) appeared on his Bottoms Up! CD (Ecko Records).

3.

November 21, 2006. The influence of gospel music is all over the significant but as yet under-played song "Give Me A Chance (Early Bird Catches The Worm)" from Omar Cunningham's Worth The Wait CD. The song is melodically sound, but what lends it its originality is the full-blown gospel-style chorus, replete with doo-wop-like harmonies. One wishes more records emanated this sense of fun. DBN.

4.

April 30, 2008. Author's Update:

My original critique of Omar Cunningham began by listing at least four "solid chitlin' circuit hits" to his credit. From the vantage point of 2008, Omar has produced a remarkable number of new hit songs to add to that list: no less than five (highest-possible) five-star rankings under DBN'S "Reommended Tracks," including three new entries since 2005. and that doesn't include bona fide Cunningham hits such as "I'm In Love With A Married Woman" and "Sweet, Sweet," which many fans would also give the highest-possible ranking.

The three newer tracks that deserve special merit, in my opinion, are "My Life," "Give Me A Chance ("The Early Bird Catches The Worm"), and "Baby Don't Leave Me."

It sometimes seems as if I waited the better part of a year to hear "My Life" in its full, finished version, knowing all the time from early "snatches" I'd heard that it was destined to be a hit.

Graced with a terrific acapella-like vocal that blossoms into a gospel-style chorus with a great accordion-like keyboard fill, "My Life" nevertheless contains much sober biographical information, including the troubling autobiograhical lines:

"I'm not going to lie.
It's been hard for me,
Been paralyzed by a football injury."

"Give Me A Chance" was the overlooked masterpiece from Cunningham's Worth The Wait album. (Although, thanks to DJ Ragman at Jackson, Mississippi's WMPR, not entirely overlooked.) In many ways, it foreshadowed "My Life," with another great gospel chorus, keyboard work, and--of course--an impassioned and impressive Cunningham vocal.

"Baby Don't Leave Me" is actually an older song (Hell At The House) but it's grown on me over the years. It's a Sir Charles Jones composition, and it's the "Jones sound" at its best.

Although Sir Charles has collaborated with just about every young Southern Soul star out there, I don't think I've ever heard a more melodious blending of male voices than on this duet with Omar Cunningham. You'd have to go back to the first album by Crosby, Stills & Nash or the Pet Sounds album by the Beach Boys to find its equal in harmonizing.

Bottom line: Omar's stock is rapidly rising, and it's reflected in his position on Daddy B. Nice's Top 100 Southern Soul Artists Chart. Originally ranked at #81, he has moved by increments (each succeeding CD) all the way up to #36. Omar Cunningham's hard work--and unique talent--can't be denied.

DBN

5.

Author's Update: February 1, 2009

As Omar Cunningham's "Beauty Shop" ("The beauty shop's puttin' our business out in the street. . . ") deservedly wrestled its way to the top of numerous Southern Soul singles charts at the outset of 2009--yet another hit from the Time Served album--here is what Daddy B. Nice wrote about Omar in awarding his "My Life" a coveted spot on Daddy B. Nice's Top 25 Southern Soul Singles of 2008:

24. "My Life"------------------------Omar Cunningham

Omar Cunningham's Southern Soul star continues to rise, and his considerable songwriting gifts (see Karen Wolfe's "Man Enough") may eventually catapult him ahead of peers such as Sir Charles Jones and O. B. Buchana.

In addition to being a coup of sorts in the personal-history department, "My Life" with its unique arrangement is sweet revenge for Omar's overlooked masterpiece, "Give Me A Chance (The Early Bird Catches The Worm)," from his last CD. Both songs feature beguiling barbershop harmonies and wonderfully rich, organ/accordion-sounding fills.

Omar Cunningham is quietly becoming too important to Southern Soul music to ever forget for long.

--Daddy B. Nice

6.

October 30, 2011: NEW CD REVIEW


OMAR CUNNINGHAM: Growing Pains (Soul 1st) Four Stars **** Distinguished Effort. Should please old fans and gain new.

Pent-up interest in this new Omar Cunningham album, Growing Pains, has been heavy, so let me just caution fans at the outset that it's not the home run some--including your Daddy B. Nice--may have anticipated. That speaks to expectations, and when you're beginning to put a guy up there with Sir Charles Jones and T. K. Soul and two or three other top young guns in Southern Soul music, expectations can get out of hand.

A lot of the expectations were based on two songs Omar Cunningham didn't even record but gave to others, both of which became very popular Southern Soul singles in the last two years, "Man Enough" by Karen Wolfe and "If They Can Beat Me Rockin'" by Vick Allen. If Omar could string together together two or three more classics like that on a CD, the thinking went, he'd have the Southern Soul equivalent of "Sergeant Pepper."

All of the selections on Omar Cunningham's Growing Pains CD are of excellent quality, but they blend into one another rather than jump out at you. In fact, the most surprising thing about the album is that there is no one spectacular cut: no song on the order of "Baby Don't Leave Me" or "I Get By" or "Give Me A Chance" or "The Beauty Shop" or "My Life."

"Maintenance Man," the first radio single and the most radical departure from any prior style of Omar's, is probably the best candidate for an exception, but let's get to the tracks in order first.

1. "Let Me See You Shake Your Jelly" is a variation on the most well-known "jelly" song, the late Fred Bolton's "It Must Be Jelly" ("Girl it must be jelly/ Because girls don't shake like that)." Omar's song honors the same tempo and keyboard sound.

2. You may shed a tear when you hear how close the rhythm track, tempo and overall sound of "Find A Good Woman" are to "Man Enough," the song Omar wrote for Karen Wolfe, the song that put her over the top, the song--let's admit it--that's better than this one. The tears may continue for two or three listenings, then the "Good Woman" hook begins to take over. You gradually forget about "Man Enough" and everything's okay.

3. "Here I Am" is as traditional and Vandrossian as you can get, almost--dare I say the dreaded word--"mainstream".

"Here I am standing here
Ready and willing and able.
I just want you to know
I'm putting my cards on the table."

The chorus is old-old-school (which I liked), Ames Brothers-old if anyone is left alive who remembers them. One oddity is a man/woman call and response in which Omar uses his own voice, rather than a female's, on the woman's part.

4. But just when you're maybe thinking this is Cunningham's bedroom album, along comes "If We Can't Get Along," a ballad on the subject of separation.

"If we can't get along
We need to get apart,
Because you broke up all of my shit
And now you're breaking my heart."

As with the preceding cuts, the production is crisp and lush.

5. A real change of pace, "I'm Your Maintenance Man" features upfront percussion and a Ray Manzarek-style keyboard on a fast, bare blues that visits the territory of Bobby Rush's "I'll Be Your Handyman." This is the toughest, most aggressive rocker ever by Omar.

6. "That's A Lie" returns to the separation theme of "If We Can't Along." Here Omar takes it to the limit, complete with rousing arrangement with urban r&b crescendos hitherto unheard (except for maybe Carl Sims and more recently Queen Emily) in Southern Soul.

Maybe this is the album's "spectacular" song. It's without a doubt Omar's most impassioned vocal.

7. "What You Want With My Momma" is a novelty song with children's voices somewhat reminiscent of the late Jackie Neal's "The Way We Roll" or, more recently, Unckle Eddie's and Crystal Dylite's "I'm Gone Tell Momma."

"Mr. Lowdown" (9) and "Do Right" (8) are mid-tempo, "Check To Check"-like tunes, the latter co-composed with Vick Allen. The hooks are generic but the scintillating sheen of Cunningham's production is everywhere evident.

Omar closes out the set with an extravaganza of guest cameos on a soulful, gospel-drenched coda, "Gotta Keep (Do You Know Him?)," in order of appearance Lacee, Bigg Robb, Vick Allen and LaMorris Williams. The album is co-produced by Soul 1st Record's Reginald McDaniel.

Growing Pains, I think, is an apt title. This album has a "transitional" feel to it.

One thing's for sure. Once you start playing it, you won't turn it off. Highly recommended.

--Daddy B. Nice

Sample or Buy Omar Cunningham's Growing Pains CD/MP3's.

Read Daddy B. Nice's Artist Guide to Omar Cunningham.

8.

January 23, 2011:

Omar Cunningham wins BEST SOUTHERN SOUL SONGWRITER OF THE YEAR: See 4th Annual "Daddies," Southern Soul Music Awards

Daddy B. Nice comments: With break-out hits like Karen Wolfe's "Man Enough" and Vick Allen's "If They Can Beat Me Rockin'" under Omar's songwriting belt in just the last couple of years, this award was long overdue.

9.

October 8, 2011: NEW ALBUM ALERT

Fans have been eagerly awaiting this one.

Sample or Buy Omar Cunningham's Growing Pains CD/MP3's.

See Daddy B. Nice's CD Review: Scroll down to Tidbits #6.

***********

10.
July 19, 2015:
NEW ALBUM ALERT!

Sample/Buy Omar Cunningham's ALL MY BEST: THE SOUL HITS at Amazon.

Sample/Buy Omar Cunningham's ALL MY BEST: THE SOUL HITS at iTunes.

Track List:

Hell at the House

Check to Check

Club 231

Party Have a Good Time

Something's Gotta Give

I'm in Love With a Married Woman

Shysters & Wannabes

Find a Good Woman

If We Can't Get Along

I'm Your Maintenance Man

That's a Lie

Can't Make You Do Right

What You Want With My Mama

That's My Jam

My Life

Right Woman

Same Soap

Beauty Shop

I Get By

Sweet, Sweet

She's Making Eyes at Me

Momma

Send Her to Me

Browse all of Omar Cunningham's CD's in Daddy B. Nice's CD Store.

*********


If You Liked. . . You'll Love
If you loved Chuck Berry's "Maybellene," you'll love Omar Cunningham's "I Get By."

Honorary "B" Side
"Check To Check"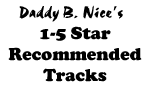 I Get By


CD: Omar Cunningham
Label: Endzone











Check To Check


CD: Hell At The House
Label: On Top











Baby Don't Leave Me w/ Sir Charles Jones


CD: Hell At The House
Label: On Top











Give Me A Chance (Early Bird Catches The Worm)


CD: Worth The Wait
Label: Endzone











My Life


CD: Time Served
Label: Soul 1st


Sample or Buy
Time Served









The Beauty Shop


CD: Time Served
Label: Soul 1st


Sample or Buy
Time Served








I'm In Love With A Married Woman


CD: Worth The Wait
Label: Endzone










Sorry Man


CD: Omar Cunningham
Label: Endzone










Sweet, Sweet


CD: Omar Cunningham
Label: Endzone










The Same Soap


CD: Time Served
Label: Soul 1st


Sample or Buy
Time Served







Hell At The House


CD: Hell At The House
Label: On Top









Why You Wanna


CD: Omar Cunningham
Label: Endzone








I'm So Sorry (w/ Vick Allen)


CD: Simply Soul
Label: On Top