NEW!

Corner & Top 10


Concert Calendar
& Mailbag


Comprehensive Index


New CD Reviews


Index to Artist Guides
NEW!


Best of 2022

The Original Chart (1990-2010)

21st Century Chart (2000-2020)
NEW!

The New Generation Chart (2010-2030)
Southern Soul CD's, MP3's


Best of Pages
About the Music
About Us
Links
Home

"Mississippi Boy"

Charles Wilson (21st Century)



Note: Charles Wilson also appears on Daddy B. Nice's original Top 100 Southern Soul Artists (90's-00's). The "21st Century" after Charles Wilson's name in the headline is to distinguish his artist-guide entries on this page from his artist-guide page on Daddy B. Nice's original chart.

***********

To automatically link to Charles Wilson's charted radio singles, awards, CD's and other citations and references on the website, go to "Wilson, Charles" in Daddy B. Nice's Comprehensive Index.

************


Daddy B. Nice's 21st Century Artist Guide to Charles Wilson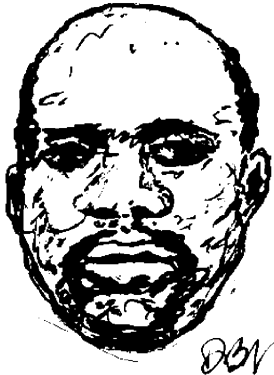 (To read Daddy B. Nice's original artist guide to Charles Wilson focusing on "Mississippi Boy," click here.)

He covered "Good Thing Man" by Frank Lucas, "Part Time Lover, Full Time Fool" by Jimmy Lewis, "Mississippi Boy" by Will T., "Plumber Man" by James Smith, and even "Is This Love?" by Bob Marley.

Now he's covered the old Joe Simon standard "Get Down, Get Down" to spectacular effect.

Along with Willie Clayton, Shirley Brown and Denise LaSalle (and in earlier years, Johnnie Taylor and Tyrone Davis), this artist is one of Southern Soul's premier interpreters of contemporary soul material.

He possesses a honey-tinged tenor accessorized with seasoned soul-singer techniques--impeccable phrasing, occasional (and rare in soul music) vibrato and perfect pitch.

He's a chameleon, changing guises from album to album and era to era, seizing upon the latest trends and trying to capitalize upon them.

And yet, he's never had an undisputed hit single--one, that is, that wasn't also associated with a prior performer--unless one counts the little-known but solid singles from his Ecko days in the late 90's: "In The Room Next To The Room" and "It's Sweet On The Back Street."

And now, in his latest decade of continuous musical activity, he is confused with and usually overlooked in favor of a brilliant new soul singer with a slightly different name and no shortage of hit singles: Charlie Wilson of "My Name Is Charlie (Last Name Wilson)" and "There Goes My Baby."

He is Charles Wilson.

If Wilson has any flaw as a singer that would explain his lack of high-profile singles, it is arguably his lack of power and immediacy, ingredients that have catapulted less-talented singers (Marvin Sease, for instance) to chitlin' circuit stardom.

Both Wilson and Willie Clayton began as proteges of Al Green--or, more accurately the smouldering slow side of the Stax/Hi catalog, also Syl Johnson--and their emphasis on technique to this day is part of that legacy. So is their emphasis on ballads, although it's safe to say that it was Green's uptempo tunes that made him a star.

Wilson brings a finesse and softer touch to his delivery that is more typical of jazz-singers than soul singers. One can't imagine him releasing a raw, in-your-face single like Grady Champion's 2011 surprise single, "Make That Monkey Jump," for example.

Or rather, one couldn't until the arrival of Charles Wilson's latest bid for a hit single, "Get Down" (Gaucho/Brittney, 2011).

Listen to Charles Wilson singing "Get Down" on YouTube while you read.

This Mel Waiters-produced tune sounds right out of the Sam & Dave--or Kool & The Gang--catalog of accessibility, and Wilson sounds exhilarated. He even uses a vocally-enhanced flourish on certain notes--not because he has to in order to hide his vocal inadequacies (i.e. Bigg Robb)--but because the technique turns up the intensity.

The backbone of the song is a killer bass line that's been used many times before but never more efficaciously than here. The lyrics are as simple and blunt as the rhythm track. The song features a line-by-line back-and-forth between Wilson's lead vocal and a background chorus (which sounds like Wilson partnering with Waiters).

Wilson: "Everybodyyyyyyy...
Get out on the floor."

Chorus: "Get out on the floor
And let your body roll."

Wilson: "We're going to party hardy
'Till it's time to go."

Chorus: "Get out on the floor
And let your body roll."

Wilson & Background Chorus:
"Come on and get down
Get downnnnnn."

Hand-claps and a staccato snare drum do the rest.

Surely one of the simplest tunes he has ever recorded, "Get Down" nevertheless showcases Wilson's sugary tenor to optimum effect. "Get Down" brings Charles Wilson full circle, back to the early Southern Soul of "It's Sweet On The Back Street" and "In The Room Next To The Room" and "Two Steps Behind."

Listen to Charles Wilson singing "Two Steps Behind" on YouTube while you read.

Play them back to back and you get a vision of what Charles Wilson's career might have been like in an alternate reality: one focused on uptempo dance tunes with powerful backing tracks over which Wilson's wispy tenor circles in carefree glory.

Wilson's always hard-working career has taken an even more aggressive turn since leaving Ecko. At CDS he's experimented with new songwriters and producers (Carl Marshall, Simeo Overall) and collaborated with the best male artists of his generation, Mel Waiters and Willie Clayton.

The quality of the new recordings--Wilson's vocals, the instrumentals, and the mixing of the two--is technically superior to the early work, but something has been lost, too. The songs are often more mechanical than soulful.

Wilson began to put a renewed hint of soulfulness into the experimentation with Carl Marshall on "You've Got That Sex Appeal" and he did even better in the soul department with Waiters on "Something Different About You," the latter in particular a bare-bones version of mid-tempo Al Green. With a vintage Stax rhythm section, it would have been a track to remember.

That's why "Get Down" has been such a pleasant surprise. For once in his career, everything is perfect. A clarion-call of a vocal. A smashing background, including a great bass. The song may be a bit repetitive (what dance floor jam isn't?), but it's also effortless and buoyant and indisputably feel-good. (And, it should be noted, produced by Mel Waiters at Brittney Records.)

"Get Down" is hands-down a better song than either "In The Room Next To The Room" or "It's Sweet On the Back Street," and it would be interesting to see Wilson attack those songs of yesteryear (or songs like them) anew with the fresh, hi-def clarity, confidence and compression of "Get Down."

To survey so few Charles Wilson songs (Wilson has recorded over a hundred) would be unrepresentative in any other than a hit single context. "Get Down" (whose time may already have come and gone) may not be that magical tune that'll make Charles Wilson bigger than Charlie Wilson, but it certainly points in a potent direction.

Please consult "Recommended Tracks" in the right-hand column of this page, wherein Charles Wilson rates an inordinately large number of five and four-star tracks. Wilson has had a long, varied and artistically satisfying career, even if it has been lived largely out of the limelight.

To read more about Charles Wilson's past and often controversial career, go to Daddy B. Nice's Original Artist Guide to Charles Wilson.

Charles Wilson on I-Tunes.


--Daddy B. Nice




About Charles Wilson (21st Century)

Charles Wilson was born in Chicago in 1957. A child prodigy and nephew of Little Milton Campbell, Wilson was already performing and recording in the Windy City before he was old enough to shave. His first national exposure came touring with Bobby Rush, and opening gigs with Bobby "Blue" Bland, Otis Clay, Tyrone Davis and others solidified his R&B credentials.

Wilson's career faltered as R&B was eclipsed by disco and funk in the 70's and 80's, but Atlanta-based Ichiban Records resuscitated Wilson's commercial prospects in 1991 with the release of Blues In The Key of C. The album, on which Little Milton played guitar, was well-received in chitlin' circuit markets.

Wilson took another artistic step when he moved to Ecko Records in the mid-nineties. It's Sweet On The Back Street (1995) featured Southern Soul-style material such as "In The Room Next To The Room" and "It's Sweet On The Backstreet," and also straight blues such as "Fannie Mae," setting up a southern-soul-to-blues template (with a little "urban R&B" thrown in from time to time) that Wilson would use on a series of subsequent Ecko discs.

The John Ward-penned "Keep It A Secret" (from 99's It Ain't The Size CD) was a minor chitlin' circuit hit, as was "I'll Be Your Lover" (from 00's Mr. Freak CD). "Why Don't We Get Together," "Hoochie Booty," and "Let's Stomp," also from Mr. Freak, showed Wilson's Southern Soul style maturing. Goin' Jukin' was recorded for Ecko in 2001.

However, eager for a change, Wilson moved to Greenville, Mississippi and started his own record company in 2001, recording CD's under his own name and also signing and recording other artists.

Ecko Records released The Best Of Charles Wilson in 2006. The compilation contains "In The Room Next To The Room," "It's Sweet On The Back Street" and other Ecko Records hits, including the overlooked "Two Steps Behind," which had been made into a chitlin' circuit hit by Memphis performer Jerry L.

Wilson seized upon a number of songs by other performers and writers in the mid to late 00's in a bid to score a hit single, including "Plumber Man" by James Smith and "Mississippi Boy" by Will T. None caused as much controversy as "Mississippi Boy," which writer Floyd Hamberlin Jr. protested had been appropriated without proper acknowledgement.

Denise LaSalle realized the most popular cover of the song under the title "Mississippi Woman". (See Daddy B. Nice's Original Artist Guide to Charles Wilson for in-depth coverage of "Mississippi Boy.") Both songs, "Mississippi Boy" and "Plumber Man," were featured in the CDS-produced The After Party album in 2007.

The Pay Myself First CD (CDS, 2009) continued Wilson's collaboration with the CDS-affiliated writer/producers Simeo Overall and Carl Marshall, branching out from mainstream Southern Soul into more urban-sounding music exemplified by the title tune and the single "You Got That Sex Appeal."

Wilson continued to explore more urban-sounding soul on the CDS-published That Girl Belongs To Me, which featured collaborations with Mel Waiters ("Something Different About You" and "Sex Appeal (Remix)"), Willie Clayton ("That Girl Belongs To Me") and Carl Marshall.

The single "Get Down," published by Brittney Records (Mel Waiters' label), was released in 2011.


Charles Wilson Discography


Blues In The Key Of C (Ichiban 1991)

It's Sweet On The Backstreet (Ecko 1995)

Why? (Traction 1997)

Love Seat" (Ecko 1998)

It Ain't The Size (Ecko 1999)

Mr. Freak (Ecko 2000)

Goin' Jookin (Ecko 2001)

Songs From The Vault (Wilson 2001)

You Got To Pay To Play (Wilson 2002)

If Heartaches Were Nickels (Delmark 2004)

If It Ain't Broke Don't Fix It (Delta Ent. 2005)

Sexual Healing (Hitmakers USA 2006)

The Best Of Charles Wilson (Ecko 2006)

The After Party (Deluxe) (CDS 2007)

Pay Myself First (CDS 2009)

Troubled Child (Severn 2009)

That Girl Belongs To Me (CDS 2010)

Think About What You Got (CDS 2012)

2 On 1: Pay Myself First & That Girl Belongs To Me (CDS 2014)

The Best Of Me (Music Access 2015)

Sweet And Sour (2015)

Southern Soul Juke Joint (Music Access)

To shop for all of Charles Wilson's albums, go to "Wilson, Charles" in Daddy B. Nice's Bargain CD Store.




Tidbits
1.

June 30, 2012: YouTube selections for Charles Wilson:
Listen to Charles Wilson singing "Get Down" on YouTube.
Listen to Charles Wilson singing "Love Seat" on YouTube.
Listen to Charles Wilson singing "Goin' Back To Cheatin'" on YouTube.
Listen to Charles Wilson singing "Two Steps Behind" on YouTube.
Listen to Charles Wilson singing "In The Room Next To The Room" on YouTube.
Listen to Charles Wilson singing "Is This Love" on YouTube.
Listen to Charles Wilson (joined by Willie Clayton and Mel Waiters) singing a medley of songs from the album THAT GIRL BELONGS TO ME on YouTube.
2.


October 21, 2012: NEW ALBUM ALERT!

Sample or Buy Charles Wilson's new THINK ABOUT WHAT YOU GOT CD.

Listen to a medley of samples from Charles Wilson's Think About What You Got CD on YouTube.

********


3.

September 5, 2015: NEW ALBUM ALERT!

Listen to Charles Wilson singing "Sweet & Sour Loving" on YouTube.

Sample/Buy Charles Wilson's new SWEET & SOUR BLUES at Blues Critic.

Even more than Wilson's superb 2003 Delmark CD, If Heartaches Were Nickels, this is a straight blues album, with a nice balance of shuffles, grinds and slow blues broken only by the funky beat of Hard to Teach, Hard to Learn. The backing's from a real band throughout, with a full horn section and Haddix's crackling guitar leads at times recalling Uncle Milton's. Haddix's biggest contribution, however, is the disc's 11 songs, as he proves that his knack for a good lyric extends beyond the risqué humor for which he's best known.... I don't expect to hear a more satisfying blues album this year.

(From the complimentary review by Jim DeKoster in LIVING BLUES MAGAZINE'S AUGUST 2015 issue.

********


4.


March 31, 2015: NEW ALBUM ALERT!

Sample/Buy Charles Wilson's new BEST OF ME CD at iTunes.

**********

January 4, 2015: NEW SINGLE ALERT!

See Daddy B. Nice's #3-ranked Southern Soul Single for January 2014:

"Mississippi Boy Part 2" by Charles Wilson featuring J-Wonn.

...from the upcoming album:

BEST SIDE OF ME.

********


5.

Re-printed from Daddy B. Nice's Mailbag: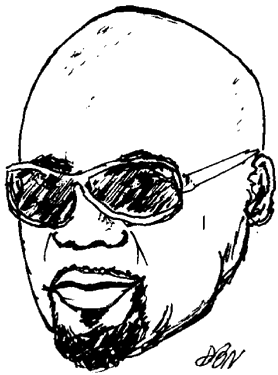 RE: CHARLES WILSON AND THE "MISSISSIPPI BOY" CONTROVERSY

Listen to "Mississippi Boy" on YouTube while you read.


Dear Daddy B. Nice,

Just thought you'd like to know. Your artist guide to Charles Wilson is down.

Best,
Brian

Daddy B. Nice replies:

Dear Brian,

Since I don't promote myself in any way outside of the website, I really don't know if this "situation" has a life of its own on social media. The short answer to your question is that I have taken down both Daddy B. Nice Artist Guides to Charles Wilson because Charles has threatened to sue me for copyright infringement and defamation of character.

But if you'll bear with me, I'd like to give you a long answer with some background. It's pretty well-known among the 500,000 visitors to my website this year that I don't make any money off the artists I publicize. That's why, in spite of being a one-man-show, readers and artists alike respect my objectivity.

That's not to say I don't reap any rewards. Let me cite just one example. I recently attended my first southern soul concert in the North. It was a predominately white audience in Ft. Collins, Colorado for the William Bell-Bobby Rush-headlined TAKE ME TO THE RIVER TOUR. See "William Bell and Bobby Rush Take Southern Soul North" on Daddy B. Nice's Corner.

One of the most amusing aspects of the gig was that none of the white performers (white bluesman Charlie Musselwhite, for instance) knew me; all of the black performers--including the two rappers--did. So after the concert, I met and embraced with great happiness Stax/Wilbe southern soul-man William Bell, a reader of my website and occasional correspondent, whom I'd never met in person. Twenty years of knowing each other through word-of-mouth creates a lot of empathy.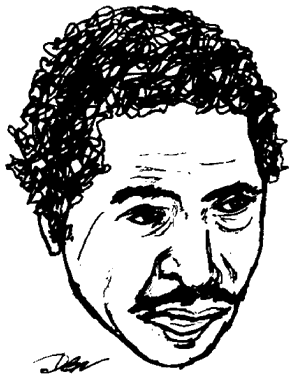 But my greatest joy was meeting eighty-something Bobby Rush, the oldest guy there. I'd never heard from him in two decades, had no idea if he'd ever read anything I'd written about him, but when I went up to him and said, "Hey, Bobby, I'm Daddy B. Nice from Southern Soul," Bobby jumped up from his chair, exclaiming, "My buddy!" That made my day, if not week. We exchanged pleasantries and then I did something I'd written about as a joke on my ballot for last year's "Village Voice" album awards.

Bobby Rush is the only guy your Daddy B. Nice would fall to his knees in the "face Mecca" position and chant, "I am not worthy, I am not worthy," even as he chattered utter nonsense.
Bear in mind, I wouldn't bow (or wouldn't have bowed) to B.B. King or any of the other greats. It's because Bobby Rush is so funny that I wanted to bow. I bowed to his ability to make me laugh. Bobby Rush is the Richard Pryor of southern soul.

So, on impulse, that's what I proceeded to do, surrounded by onlookers. I didn't actually fall to my knees on the floor, but I bowed twice real slow, long arms out-stretched, repeating "I am not worthy." It was hilarious. Bobby loved it, I loved it, and I floated away from the venue that night on a cloud of euphoria.

THAT was my reward, and that is the kind of reward I've been given countless times over the years. Sharing the laughs and the love--of the music, of humanity--with my fellow-travelers in southern souldom. And that is why something like my recent exchange with Charles Wilson hurts so deeply.

Awhile back, Charles Wilson asked me to call him—he had a favor to ask. Charles has asked me for favors and calls in the past, and I've always kept him at arm's length. He's never thanked me for the career publicity generated by my site. And I've always suspected that his requests for calls and favors had to do with my championing the Floyd Hamberlin-produced (Will T.-sung) version of "Mississippi Boy" over his version of "Mississippi Boy," as happened to be the case this time.

Ironically, I guess, my adamant praise over the years for this little filler song from an obscure sampler has turned the tune into a behemoth so big it can enhance or deter musical careers. (I've had "attacks" from Will T's camp, too.) Over those years Charles has often tried to co-opt the song as his own, at times marketing himself as the "Mississippi Boy" and on at least one occasion taking down the Will T. version of "Mississippi Boy" on YouTube for copyright infringement, a questionable if possibly legitimate action due to the song first appearing on a Wilson Records sampler.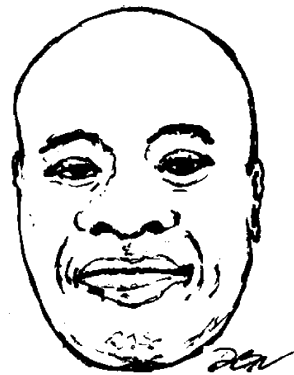 Everyone knows that I don't accept money or quid pro quo's with any of the artists on my site. I have never received any remuneration from an artist, nor for touting the original Will T. version of "Mississippi Boy". It's simply my opinion. I've always loved the rough, "one-take" ambience of the original. And if the song weren't such a makeshift session by "anonymous" artists, I'd call it the #1 Song in contemporary southern soul.

As to the "facts" of the controversy, I have always taken great pains to get the facts straight. And when Charles Wilson recently asked me to "take down" unspecified portions of my "Mississippi Boy" commentary, I told him to send me specific passages and I'd review them.

I hold no ill will towards Charles, and I'm willing to review or revise any specific passages regarding Charles that are inaccurate, or even uncomplimentary, but I won't be the "whipping boy" for any dissatisfaction Charles has with his career due to decisions he made or did not make via "Mississippi Boy". Nor will I continue to give free publicity and support to someone who is threatening to take me to court.

As some time has passed, I've tried to come up with a solution. There's no way I can take down an entire, legitimate artist guide--Daddy B. Nice's Artist Guide to Will T. How is that fair to Floyd Hamberlin or Will T.? And I don't want to eliminate any of the past postings on "Mississippi Boy," which is tantamount to wiping away the colorful history of the song.

Since threatening me at least twice with the statement, "There will be a law suit," Charles Wilson did send a somewhat conciliatory but confusing comment: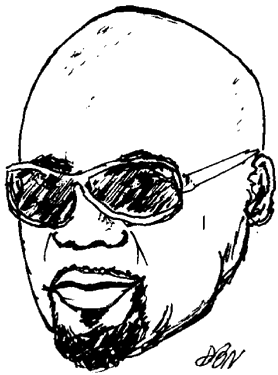 "All u have to do is google ms boy on you tube and your page will pop up...we don't care who say who sing what we just want my name taking out of it...it make the people think I stole something and it's been up long enough so what's the purpose...yes floyd wrote it and produce it and will t sanged it first...but the world wouldn't even know the song if I hadn't mailed it all over the world and I never would have touch the song as far as Sanging it...if will t would have came out and toured and supported the song...so enough is enough ...we want my name out of it...it's up to u what ever way u wanna handle this."

The first thing that gets my attention in this statement is Charles Wilson's apparent change of course regarding his "ownership" of "Mississippi Boy". Is Charles saying that he now wants to distance himself from the song? That he would rather wipe his hands of it?

However, when I google "Mississippi Boy," as Charles suggests, I get not my Artist Guide to Will T. but a YouTube posting of the Floyd Hamberlin/Will T. song under the "Charles Wilson" name! The confusion still surrounding this song is unbelievable!

I sense there may be a way out of this spat, and that would be doing a "news story" on Charles Wilson's re-alignment, if that's what it is, regarding "Mississippi Boy". Between us, we might be able to chisel out a story based on his insights that will clear the air once and for all on Charles Wilson and "Mississippi Boy".

I certainly have never disliked Charles' version of "Mississippi Boy". I have simply liked the original version better. I would like to see us--Charles, Will, Floyd, your DBN--get back to what makes this song covered by Sir Charles Jones, Denise LaSalle and so many others a genre touchstone.

"Mississippi Boy" and this music we call southern soul is about happiness. Happiness. Like being Bobby Rush's "buddy".

--Daddy B. Nice


Honorary "B" Side
"Get Down"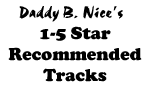 Mississippi Boy


CD: The After Party
Label: Deluxe/CDS











Get Down


CD: "Get Down" Single
Label: Gaucho/Brittney











Good Thing Man


CD: Songs From The Vault
Label: Wilson











It's Sweet On The Back Street


CD: It's Sweet On The Back Street
Label: Ecko











Plumber Man


CD: The After Party
Label: Deluxe/ CDS










Check Yourself


CD: Sexual Healing
Label: Hitmakers USA










In The Room Next To The Room


CD: The Best Of Charles Wilson
Label: Ecko










Sexual Healing


CD: Sexual Healing










Something Different About You (w/ Mel Waiters)


CD: That Girl Belongs To Me
Label: CDS










Two Steps Behind


CD: The Best Of Charles Wilson
Label: Ecko









Is This Love?


CD: Troubled Child
Label: Severn









That Girl Belongs To Me


CD: That Girl Belongs To Me
Label: CDS









Think About What You Got


CD: Think About What You Got
Label: Cirque Du Soleil









You Got That Sex Appeal


CD: Pay Myself First
Label: CDS