NEW!

Corner & Top 10


Concert Calendar
& Mailbag


Comprehensive Index


New CD Reviews


Index to Artist Guides
NEW!


Best of 2022

The Original Chart (1990-2010)

21st Century Chart (2000-2020)
NEW!

The New Generation Chart (2010-2030)
Southern Soul CD's, MP3's


Best of Pages
About the Music
About Us
Links
Home

"Money Can't Buy Me Love"
Jackie Neal
February 1, 2014: NEW ARTIST GUIDE ALERT!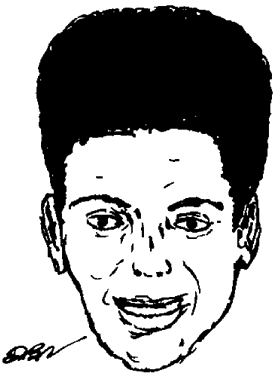 Jackie Neal is now the #28-ranking Southern Soul artist on Daddy B. Nice's new 21st Century Top 100 Countdown.

Go to Daddy B. Nice's new 21st-Century Artist Guide to Jackie Neal.

*************


April 1, 2010: Daddy B. Nice's Forward

As a recent posting of Southern Soul statistics on Daddy B. Nice's Corner made clear, interest in the late Southern Soul singer Jackie Neal remains uncommonly strong, although much of the attention pertains to the abrupt ending of her life and career at the hands of a disgruntled boyfriend.

Readers looking for details of Jackie's death and funeral will not find much here on those topics. Our focus has always been and will continue to be on her music, in particular her great ballad "Money Can't Buy Me Love," which proved her ability to record a ballad epitomizing the essence of Southern Soul music.

The tragedy of Jackie Neal was that she was cut down at such a young age, before she could build an oeuvre that would remain for posterity. However, the album she recorded right before her death--Down In Da Club--was an especially tantalizing and original first step in that career that might have been.

It's instructive to listen to it now and compare it to all the new divas that have appeared in just the few years since Jackie passed. One is left with a sigh and a rueful shaking of the head at the senselessness of the death that we must somehow work into our moral framework.

In the meantime, let's never forget that Jackie Neal was no prima donna. Here's a passage from "Money Can't Buy Me Love" to remind you of how daring and controversial she really was.

"I don't want to talk about what's between your legs,

Because, babe, that don't mean that much to me."

--Daddy B. Nice

*******************

See "Tidbits" below for the latest updates on Jackie Neal.

To automatically link to Jackie Neal's appearances on other pages of the website, go to "Neal, Jackie" in Daddy B. Nice's Comprehensive Index.

***************************

Daddy B. Nice's Original Critique: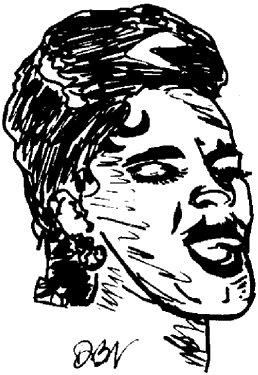 The great songs grab you from the first note and don't let go. Jackie Neal doesn't have exceptional pipes, and if she had to perform in a musical version of the NFL draft combine, or perhaps TV's "American Idol," she likely wouldn't score very high. But when she sings a song of substance such as this one, full of straight-ahead common sense and sly double-entendres, she's a "gamer".

Before she has uttered much more than a "Yay-yay-yayyy" and the first few words, "Sometimes women can feel so alone in this world," Jackie has your undivided attention. You know she's young. You can hear it in her yearning and hopefulness, yet her singing is infused with a gritty wisdom beyond her years.

"Money Can't Buy Me Love" focuses on marriage and commitment. Never blinking, Neal sings:

"You should provide for me,
And I should nurture you."

She sings it with a tender, drawn-out passion that conjures a breathtaking mirage of marital bliss. But in the next moment, she's challenging her guy:

"So before you go expecting
More than I'm giving,
Here's a mirror.
Take a look in it."

Against a subtle, swirling backdrop of organ, horns and chorus, Neal's vocal stands as naked as Isabella Rossellini on the porch in David Lynch's Blue Velvet. Her sandpaper-tough voice emanates with streetwise vibes--by turns coaxing, fidgeting, scolding and soothing--sometimes in the midst of a single, extended syllable. And with each eye-opening, technically-surprising phrase, the listener marvels at her sheer virtuosity. In "Money Can't Buy Me Love" Jackie Neal delivers a clinic in how to sing rhythm and blues.

And just when you think you've plumbed the depths of her demons, Neal goes deeper.

"What I'm talking about,
Instead of proposing,
I'll be your wife,
I'll continue to be one of your women,
Because the woman
Gets most of the giving."

Your Daddy B. Nice isn't going to pretend he knows what that's all about. Is Jackie resigning herself to being just one of her man's "women"? And what does she mean by, "the woman gets most of the giving"?

Finally, after cataloging all the insults she's suffered at the hands of her guy, not to mention doing "the cooking and cleaning, too," Neal growls--really growls:

"Jackie ain't nobody's fool!"

That instant telescopes the song's heroine into a thumbnail of unlimited possibilities. You can imagine Jackie Neal in a soiled dress, barefooted, yelling at a houseful of rowdy older brothers, or you can imagine her in a slinky black dress, flashing a diamond and standing next to her midnight man and a glittering black Navigator. Her voice contains it all.

As startling as life can be, the announcement of Jackie Neal's death in mid-March, 2005 was difficult for anyone aware of her contributions to Southern Soul to comprehend. She was--as they say--"so young". She had just released a new CD that had deejays across the Deep South enthralled. She was a headliner in a March concert in Mississippi.

"Money can't buy me love,
But it sho' nuff
A good down payment."

Her funeral took place on March 15th in Baton Rouge, Louisiana.


--Daddy B. Nice




About Jackie Neal

The little sister of the respected blues singer and Louisiana-based Alligator recording artist, Kenny ("I'm A Blues Man") Neal, Jackie is a member of a musical family parented by Raful and Shirley Neal that includes Frederick, Graylon, Larry, Lil' Ray, Noel, Ronnie, Darnell and twins Charlene and Darlene.

The Neal family members' collective resumes reads like a "Who's Who" of contemporary rhythm and blues: work with Little Milton, James Cotton, Fenton Robinson, Bobby Rush, Bobby "Blue" Bland, Buddy Guy, Junior Wells, Johnny Winter, Koko Taylor and Lonnie Brooks, among others.

Still, even amongst such gifted siblings, Jackie stood out from an early age for her riveting stage presence and unique vocal talent. Her first CD, The Blues Won't Let You Go, (Cititrax, 1995) is out of print. Looking For A Sweet Thang arrived literally at the dawn of the new century (Jan. 4, 2000, Backstreet). Two years later, Backstreet released Neal's Money Can't Buy Me Love.

The ballad got some air time on the Stations of the Deep South, but not enough to make it a "hit," and another two years passed: enough time for Neal's fans to wonder whether the young performer was coming back.

And then, to an almost triumphant response, a new LP, Down In Da Club, arrived in early 2005, filled with stark, uncompromising, minor-key-sounding, quasi-acapella blues tracks.

"He Don't Love Me," "My Kind Of Man," "Down In Da Club" and "The Way We Roll" all drew strong and immediate chitlin' circuit air play.

Jackie Neal's vocal style had matured. She sounded "blacker" than anyone on the scene, like a contemporary Esther Phillips--fearless--and with limitless reserves of inner strength. Deejays inserted the new songs into their rotations with a gusto that indicated a strong residual affection and respect for the young artist whose first big song ("Money Can't Buy Me Love") had been, frankly, to a large extent ignored.

Sadly, in March of 2005, not long after the passing away of fellow artist Tyrone Davis, deejays cued up Johnnie Taylor's "Soul Heaven" for young Jackie Neal, reportedly murdered by a jealous ex-boyfriend.




Song's Transcendent Moment

"Now when you look in the mirror,
Tell Mama what you see.
I don't wanna talk about what's between your legs,
Because, babe, that don't mean that much to me."






Tidbits

1. Check out the horn section of Jackie Neal's "Sweet Thang." Do you suppose that The Love Doctor and Sir Charles Jones were listening to those horn charts when they arranged what would become the "smash" chitlin' circuit hit for The Love Doctor, "Slow Roll It"?

2. Jackie Neal reportedly lost her life at the hands of a jealous ex-boyfriend, making the lyrical content of some of her last songs (such as "He Can't Stand To See Me With Another Man") all the more poignant.




If You Liked. . . You'll Love

If you liked Erykah Badu's "(You'd Better Call) Tyrone," you'll love Jackie Neal's, "Money Can't Buy Me Love."




Honorary "B" Side

"The Way We Roll"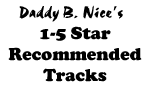 Money Can't Buy Me Love


CD: Money Can't Buy Me Love
Label: Backstreet











The Way We Roll


CD: Down In The Club
Label: Backstreet











Down In The Club


CD: Down In The Club
Label: Backstreet











He Don't Love Me


CD: Down In The Club










In Love With (Yo Stuff)


CD: Money Can't Buy Me Love
Label: Backstreet










My Kind Of Man


CD: Down In The Club
Label: Backstreet










Right Thang, Wrong Man


CD: Lookin' For A Sweet Thang
Label: Backstreet









M.A.N.


CD: Lookin' For A Sweet Thang
Label: Backstreet








Nooky Thang


CD: Lookin' For A Sweet Thang
Label: Backstreet








Sweet Thang


CD: Lookin' For A Sweet Thang
Label: Backstreet








Twurk It


CD: Money Can't Buy Me Love
Label: Backstreet