NEW!

Corner & Top 10


Concert Calendar
& Mailbag


Comprehensive Index


New CD Reviews


Index to Artist Guides
NEW!


Best of 2022

The Original Chart (1990-2010)

21st Century Chart (2000-2020)
NEW!

The New Generation Chart (2010-2030)
Southern Soul CD's, MP3's


Best of Pages
About the Music
About Us
Links
Home

"That Baby Ain't Black Enough"
Jimmy Lewis
Composed by Jimmy Lewis
June 20, 2013:

RE: UNCLAIMED DIGITAL ROYALTIES FOR JIMMY LEWIS ESTATE

Hello Daddy B. Nice:

The performance rights organization SoundExchange has collected unclaimed digital performance royalties on behalf of Jimmy Lewis, stemming from satellite, internet, and cable radio airplay.

SoundExchange is the nonprofit performance rights organization officially designated by the US Copyright Office to collect and distribute digital public performance royalties for all recording artists and sound recording copyright owners (record labels) for the use of their records by certain digital streaming services.

I am reaching out to find the appropriate party to speak with about registering his estate or an authorized heir to collect his royalties. Any assistance you could provide in this matter would be much appreciated as we seek to distribute his monies.

Please email me at rmacari@soundexchange.com with any information, and I'll be happy to discuss the necessary process for collection. For further information about our organization, please visit www.soundexchange.com.

Thank you for your time and I look forward to hearing from you.

Best regards,

Rebecca Macari

************

January 1, 2011 FEATURED ARTISTS:

Fallen Giants of Southern Soul Music (2000-2010)

************

See "Tidbits" below for the latest updates on Jimmy Lewis. To automatically link to Jimmy Lewis's charted radio singles, awards, CD's and many other references on the website, go to "Lewis, Jimmy" in Daddy B. Nice's Comprehensive Index.

*************

Daddy B. Nice's Original Critique:

Like the recording artist and songwriter Bob Dylan, Jimmy Lewis has only occasionally been the best performer of his own work. Routinely beginning with an almost lazy-sounding tempo, Lewis-arranged tracks tend to be easy-going exercises more akin to demos than impressive finished product. And anyone who follows Southern Soul knows that the quality of a Jimmy Lewis vocal won't soon have O.B. Buchana or Robert "The Duke" Tillman casting paranoid looks over their shoulders.

But with those warts on the table, it bears saying that Jimmy Lewis is arguably the most prolific composer in Southern Soul. He wrote Peggy Scott-Adam's one-of-a-kind secular sermonette, "I'm Willing To Be A Friend," not to mention "Bill," the early-nineties crossover hit that made Scott-Adams a household name throughout the South.

Poonanny, the renowned folklorist of the chitlin' circuit, wasted no time putting out a cover of Lewis' 2001 song "That Baby Ain't Black Enough."

"That baby ain't black enough.
The baby's eyes are green.
See if you got another baby back there,
Nice and dark like me."

Poonanny didn't just go through the motions with "That Baby Ain't Black Enough," either. He grabbed the Jimmy Lewis song by the throat and shook it.

"Ain't nobody in my family ever had green eyes. Both my eyes are brown.
They may be bloodshot, but they're brown.
The more I think about it,
That old mailman of mine
Is light-skinned with curly hair and green eyes
And when I came home one day
He had his shoes off."

The virtue of a Jimmy Lewis song is its willingness to go where other songwriters are too timid or politically correct to venture. This, after all, is the composer who wrote for Peggy Scott-Adams to sing:

"Don't care how he looks,
But he got to be clean.
No dirty bottoms.
Girls, you know what I mean."
(From Scott-Adams' "Sweaty Men")

Jimmy Lewis compositions attract material-hungry artists like kittens to catnip. This was never more evident than with "(Lies) You Said It, No I Didn't." First issued on Lewis' 2002 CD Communication (Mardi Gras Records), the original featured a duet with Natisse "Bambi" Jones that, predictably, few people noticed. But less than a year later The Love Doctor, aided by Thomisine Anderson, re-tooled the song into a passionate masterpiece of Southern Soul that dominated chitlin' circuit airwaves for months.

Another Lewis song, "Don't Send A Girl To Do A Woman's Job" (from the CD Soupbone, Mardi Gras, 2003) displays the give-and-take between a brazen girl and a skeptical older man. She wants to borrow a hundred dollars and when Lewis demurs, she says, "Why Mr. Jimmy, don't I look like I have enough assets and collateral? You'll get your money back, one way or the other."

He tells her he'd prefer to get it in cash, and besides, he says, "You ain't ready for prime time. . .I got my eye on your momma. . . I prefer experience over youth."

"Just because there's snow on the roof,
That don't mean there's no fire in the furnace."

Lewis is nothing if not prolific. The number of songs he's composed must number in the hundreds. "Still Wanna Be Black Again" (from Best of Miss Butch, 1999) is a worthy successor to Syl Johnson's Southern Soul classic, "Is It Because I'm Black."

Lewis has even done Christmas classics, most notably the funny "Wild Horses, Two Mules And A Tractor," in which Jimmy and longtime peer Billy Ray Charles are jailed for a 'DWB'--"driving while black."

In "Betty This And Betty That" a guy warns his lady that her girlfriend isn't what she thinks:

"It's Betty this and Betty that.
When you leave the room,
Betty pulls up her dress.
It's Betty this and Betty that.
When you turn your back,
Betty shows me her breast."

Musically, it may be the best of Lewis' songs. It has a good melody, and the arrangement is about as perfect as a Jimmy Lewis song gets. "That Baby Ain't Black Enough," however, remains Lewis's most outrageous and memorable. It's virtually impossible to listen to without smiling.

One word of caution. Pull out the rocking chair when you listen to Lewis. If you need energy, power, and speed in your music, listen to Peggy Scott-Adams doing Jimmy Lewis compositions. But if you're in a laid-back mood, and especially if you're into contemporary black folk "ways," you've hit the jackpot.

--Daddy B. Nice
About Jimmy Lewis
Jimmy Lewis was born in 1939 in Nashville, Tennessee. He recorded a dozen singles in the 1960's, including a duet with Ray Charles, but he soon found that his compositional skills were much more in demand. Based in Los Angeles, he continued composing for Ray Charles and other artists. In the 80's he wrote many of Z.Z. Hill's best songs for Mississippi's Malaco Records. He reunited with Ray Charles again in the 90's.

It was also in the 90's that Lewis began his stint as primary writer, arranger and producer for Peggy Scott-Adams. His easy-going style meshed perfectly with Scott-Adams' hard-hitting style, and the collaboration resulted in a string of Southern Soul hits that as much as any other song-producing team defined the sound of Southern Soul from the mid-nineties into the new millennium.

As a musical entrepreneur, Lewis has been a human dynamo. Besides writing, arranging and producing Scott-Adams and other artists for his Miss Butch label, Lewis has cranked out solo Jimmy Lewis CD's regularly through the 90's and 00's.

Despite limited "pipes," Lewis has won over chitlin' circuit deejays and fans by composing colorful, culturally "incorrect" portraits of real life, and novelty songs enriched with modern-day folklore. Today he's regarded as perhaps the foremost storyteller in contemporary Southern Soul rhythm and blues.

Jimmy Lewis Discography:

1974 Totally Involved (Hotlanta)

1980 Yeah Right (Bomp!)

1995 It's Getting Harder (Miss Butch)

1997 Soulgasm (Mardis Gras)

1998 Gossip from the Beauty Shop (Miss Butch)

1999 Never Met a Woman I Didn't Like (Miss Butch)

2001 That Baby Ain't Black Enough (Miss Butch)

2002 Communication (Mardis Gras)

2003 Soupbone (Miss Butch)

2004 Lighten Up (Mardis Gras)

Song's Transcendent Moment
"I should be a happy guy,
But when they showed me the baby,
I wanted to cry."

Tidbits
1. Obituary:

Towards the end of 2004, Southern Soul deejays began using the phrase "the late great Jimmy Lewis." Jimmy Lewis entered "Soul Heaven" on September 10, 2004. May he rest (and play) in peace.

2.

November 2, 2009: Jimmy Lewis somewhat surprisingly continues to be one of the most sought-after Southern Soul artists on Southern Soul RnB's statistics for search engine queries by name, consistently out-performing such giants of the genre as Johnnie Taylor and Tyrone Davis.


3.

December 1, 2010: . . . from the article posted on Daddy B. Nice's Corner:

DADDY B. NICE RECOMMENDS TEN GREAT SOUTHERN SOUL ALBUMS FOR HOLIDAY GIFT-GIVING

Peggy Scott-Adams, Live In Alabama (Miss Butch, 2000)

Contemporary Southern Soul began with this fearless little lady with the leather-belt voice singing the songs of the legendary Jimmy Lewis. This is arguably her best recorded set. (Not really much "live," by the way, for those who associate "live" with poorly produced.)

If You Liked. . . You'll Love
If you loved the 50's group The Coasters ("Yakety Yak," "Poison Ivy" and "Charlie Brown"), you'll be disposed to love Jimmy Lewis' "That Baby Ain't Black Enough."
Honorary "B" Side
"Betty This And Betty That"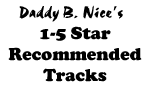 That Baby Ain't Black Enough


CD: That Baby Ain't Black Enough
Label: Miss Butch











Betty This And Betty That


CD: Soulgasm
Label: Miss Butch










Don't Send A Girl To Do A Woman's Job


CD: Soupbone
Label: Miss Butch










I Fool Around Sometimes (It's Not Gonna Happen)


CD: Soulgasm
Label: Miss Butch









Hold On To What You've Got w/ Little Richard


CD: Soulgasm
Label: Miss Butch









See You Next Weekend w/ Peggy Scott-Adams


CD: Best Of Miss Butch
Label: Miss Butch









Still Wanna Be Black Again


CD: Best Of Miss Butch
Label: Miss Butch









That Ain't The Way To Do It w/ Chuck Strong


CD: She's Special
Label: Miss Butch









You Said It, No I Didn't (Lies)


CD: Communication
Label: Mardi Gras


Sample or Buy
Communication






If It Wasn't For Bad Luck w/ Ray Charles


CD: Genius And Soul: The 50th Anniversary Collection








That's Okay With Me w/ Peggy Scott-Adams


CD: Undisputed Queen
Label: Miss Butch