NEW!

Corner & Top 10


Concert Calendar
& Mailbag


Comprehensive Index


New CD Reviews


Index to Artist Guides
NEW!


Best of 2022

The Original Chart (1990-2010)

21st Century Chart (2000-2020)
NEW!

The New Generation Chart (2010-2030)
Southern Soul CD's, MP3's


Best of Pages
About the Music
About Us
Links
Home

"Better Leave You Alone"
Summer Wolfe
Listen to Summer Wolfe singing "I'd Better Leave You Alone" on YouTube.
November 3, 2019:
NEW EP ALERT!
Sample/Buy Summer Wolfe's new GET 2 U EP at CD Baby.
GET 2 U TRACK LIST:
1. Get 2 U

2. Slippin'

3. Magic Stick

4. You Been Cheating

5. Good Ole Days


Daddy B. Nice notes: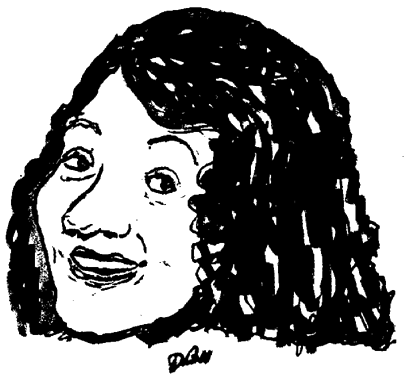 Long before Summer Wolfe was a blip on southern soul radar (2015), she released a series of southern soul singles (her first in the genre) on CD Baby which just as well could have been an EP. Among the tunes was
"Good Ole' Country Boy," co-written by Summer with then unknowns Keith "P2K DaDiddy" Taylor and Luster Baker and produced by then still unknown Ronald "Slack" Jefferson. Fast forward to 2019 and Summer Wolfe again has a new single produced by Jefferson, "Ho To A Husband," one of the most accomplished tracks on his content-rich Slack: My Music, My Friends compilation.

Buy Summer Wolfe's Slack-produced single "Ho To A Husband" at Amazon.

Watch for the review.

The GET 2 U EP, has all new songs, including the recently released "Slippin'," which may be Summer's most commercial-sounding record yet. "Get 2 U," the title track, is radio-worthy as well, with an Athena-like falsetto that will raise your eyebrows. In fact, it goes so high I think only a dog can hear it.

"Magic Stick," a funk-based vehicle, "You Been Cheating" (a standard bar blues) and "Good Old Days" (nostalgic memories) are a decided notch down in overall quality and/or interest, but the EP along with her other collaborations mark Summer Wolfe as a motivated southern soul artist who bears watching.

Listen to all the tracks from Summer Wolfe's new GET 2 U EP on YouTube.

Listen to Summer Wolfe singing "Ho To A Husband" on YouTube.

Buy Summer Wolfe's new GET 2 U EP at CD Baby.


***********
To automatically link to Summer Wolfe's charted radio singles, awards, CD's and other citations on the website, go to "Wolfe, Summer" in Daddy B. Nice's Comprehensive Index.
***********
--Daddy B. Nice
Tidbits
1. Summer Wolfe Checks In W/ Daddy B Nice
(Originally posted in Daddy B. Nice's Mailbag)


Summer Wolfe Checks In
Good morning!

I am a Southern Soul and Blues Artist. For the past few years other than a few songs on CD Baby...I have been releasing music the wrong way...by recording and just sending them out unmastered nor coded..I've learned that there are steps. This new EP that I'm releasing was done properly. Mastered & Coded through Disc Makers. I've been out here on my own and I'm learning as I go..I guess you can say I am a country girl thrown to the wolves...I've been watching your website for quite a while. I was so honored that you featured my song "Better Leave You Alone" on your site...I almost died..but I couldn't understand why none of my other music was featured..well now I know..it didn't go through the correct avenues...To have my new music featured on your website would mean everything..I just need to know what I have to do....thank you so much!

Sincerely,
Summer Wolfe

P.S...I tell all my friends "You ain't made it until Daddy B Nice draw your picture". I'm working towards my picture..lol

Daddy B. Nice replies:

Good to hear from you, Summer, and I do know about you and your music. You're not quite correct when you say you didn't go through "correct avenues" and that is the reason "none of our other music was featured". First, some of your other music has been featured. If you go to "Wolfe, Summer" in the Comprehensive Index under W's, you'll find at least one other single of yours that charted in March of 2017: "Slippin'". And it hasn't made it into the "Top Ten Singles" or "Comp Index" yet, but "Hoe To A Husband" from Slack's FRIENDS album has been charting in the "Top 10 Spillover" segment on Daddy B. Nice's Corner in August and, I believe, one or two months before that. (Just scroll down that page.) So my advice is: "Don't give up." There are always a lot of people (like me) constantly looking for new talent and compelling new songs. Which is to say: there are a lot of people listening to you even when you don't realize it. Just keep working at creating songs that make people listen and laugh or cry. Finally, here's a hint on the best way to getting that Daddy B. Nice caricature. Collect those songs into a debut album and send it to me. If it's good, I have to make a drawing for the CD review!

Daddy B. Nice

Summer Wolfe replies:

Wow...thank you so much..I just released a EP AUG 6 entitled "GET 2 U"..Slippin is featured on it ..I will be sending you my product first thing Tuesday morning

Thanks Again for the support

Summer




Feedback, comments, information or questions for Daddy B. Nice?
Write to
daddybnice@southernsoulrnb.com



Honorary "B" Side

"Slippin'"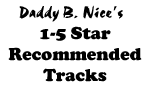 Better Leave You Alone


CD: Better Leave You Along (Single)
Label: Allen Omenka Webb, Summer Wolfe










Slippin'


CD: Get 2 U
Label: Webb / Wolfe / Omenka & Summer Wolfe