NEW!

Corner & Top 10


Concert Calendar
& Mailbag


Comprehensive Index


New CD Reviews


Index to Artist Guides
NEW!


Best of 2022

The Original Chart (1990-2010)

21st Century Chart (2000-2020)
NEW!

The New Generation Chart (2010-2030)
Southern Soul CD's, MP3's


Best of Pages
About the Music
About Us
Links
Home

Slack (Ronald Jefferson)
Breaking News 1/29/22: BEST PRODUCER OF 2021: Ronald "Slack" Jefferson CLICK HERE.

Breaking News 1/29/22: BEST DEBUT OF 2021: JD ----- "Love You Down," "SupaWoman" CLICK HERE.

Breaking News 1/29/22: BEST MALE VOCALIST OF 2021: Jeter Jones "Plain Ole Country Boy" CLICK HERE.

Breaking News 1/29/22: BEST COVER SONG OF 2021: Jeter Jones feat. JD "Love You Down" CLICK HERE.





November 17, 2019: Originally posted in Daddy B. Nice's New CD Reviews.
SLACK: My Music, My Friends: Southern Soul Compilation (SlackTraxx / XLP) Five Stars ***** Can't Miss. Pure Southern Soul Heaven.
Relegated to behind-the-scenes, producer-composers are the life blood of southern soul music. Floyd Hamberlin (Nellie "Tiger" Travis, Will T.), John Ward (O.B. Buchana, Ms. Jody), Charles "Highway Heavy" Lewis (Pokey Bear, ColdDrank), Christopher "Big Yayo" Mabry (LaMorris Williams, J-Wonn) and Daniel "Beat Flippa" Ross (Jeter Jones, The Louisiana Blues Brothas) are the current heavyweights, taking over from early-century legends like Harrison Calloway, Charles Richard Cason, Senator Jones and Jimmy Lewis. And with the release of Slack's My Music My Friends: Southern Soul Compilation, we can now add another composer/producer to this list of luminaries: Ronald "Slack" Jefferson, 2018's Southern Soul Producer of the Year.

Jefferson produced P2K DaDiddy's remarkable 2018 debut, Welcome To Da Boom Boom Room, in addition to working on Jeter Jones's panoramic Dhis Him and Lady Q's debut, Class 'N Session.

This record hasn't been given the acclaim it's due. I look at the charts just six months after the release and there's not a sign of it, although far less valuable samplers abound. You can put this record on the top shelf with Beat Flippa's I Got the Blues, Vol.1, which pretty much wrote the current "book" on southern soul samplers. Like that much-heralded 2015 compilation, Slack's new Slack: My Music, My Friends not only introduces a raft of worthy new recording artists (along with some stars). It announces the emergence of a true southern soul impresario, from whom we may expect a (hopefully) steady stream of music in his intoxicating style for years to come.

Jefferson doesn't have the hiphop-influenced, instrumental finesse of fellow Louisianans Beat Flippa and Highway Heavy. (They're from Baton Rouge, he's from Shreveport.) Slack has a more casual and/or modest (some might say traditional) style befitting Memphis's Ward or Chicago's Hamberlin. He's not going to wow you with technique--just get the message across in the most accessible and mesmerizing way.

Slack's love for melody is his biggest strength. Indeed, he sometimes errs a little too much on the popular--that is, the "pop" side--of composition, as in one of a couple of songs he performs himself, "Don't Cry," which verges on the sentimental. Of course, Slack isn't his own best interpreter. In the hands of any of the powerful singers gathered together on this set, the tune's impact would be magnified and perhaps transformed into a gritty anthem.

But make no mistake...Melody rules. Hooks rule. Slack's colleagues would kill for some of these melodies and hooks. Just reading a list of the compilation's nineteen--yes, nineteen, no filler--songs is to recognize some of the most familiar and enjoyable sounds from this past summer's playlists:

Listen to all the songs from Slack's MY MUSIC, MY FRIENDS on YouTube.

Consistently musical, with a variety that holds your attention, the sampler gets better and better the more you play it. The songs benefit from the surrounding quality, too. Here's a necessarily brief snapshot of the album's sprawling content:

"That Thang"---Volton Wright

This opening track is representative of the whole album--casual, accessible, catchy,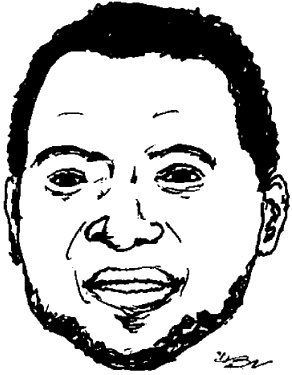 unsophisticated. It doesn't bowl you over; it's just steady rocking in the best southern soul sense.

"We Came To Party"---Jeter Jones

In Jeter's recent, understated style ("Black Horse," etc.), this is Jeter Jones at the top of his game.

"Got To Find Me A Lover"---Malcom Allen

Written and sung by a great new vocalist. Think Stan Mosley. The verses roll along, ending in choruses in which Allen riffs responsively to a female background singer.

"Teach You How To Love Me"---Crystal Thomas

All Crystal really needs to do to become a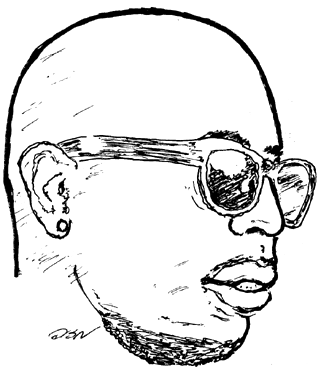 dominant, first-rank, southern soul vocalist is simply record more songs.

"Just Another Day"---P2K

More easy-going, melodic southern soul. No one keeps it as simple and informal as the charm-master, Keith "P2K" Taylor.

"Country Party"---DJ Wildman Tim

Everyone on this album knows their southern soul. As the pre-song drop says, "We're about to go to the juke joint, the hole in the wall, the sugar shack, the place called Annie Mae's." Great bass line.

"It's A Mule"---R.T. Taylor


In a set spilling over with hit singles, this may be the most durable single of all. "It's not no goddamned pony / It's a mule." Another notable new vocalist.

"It's Your Day"---Slack

A stepping song transformed into a romantic aria.

"All The Way Lover"---Ci Kelly

Kelly is a female artist with an urban r&b/jazz pedigree, and the tune successfully combines funk elements with a show-tune gloss.

"I Wanna Know"---Luziana Will

The singer has a novelty-song approach, talking more than singing, and (along the way) referencing Frankie Beverly, Pokey Bear, Marvin Gaye, Sir Charles Jones and more.

"Funky Blues"---DJ Wildman Tim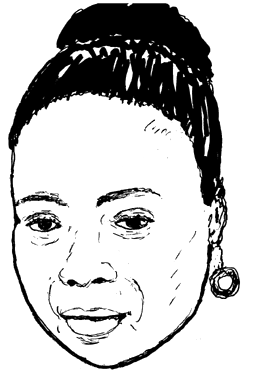 It's really a novelty song with a nursery-rhyme simplicity, terrific melody line and slinky/funky rhythm track.

"What You Looking For"---Luziana Will feat. Crystal Thomas

Luziana Will has a nasal twang that's authentically rural. Crystal Thomas brings utter credibility to this duet focused on Wilson Meadow's iconic "Still My Love".

"Love Don't Live In This House"---Tha Don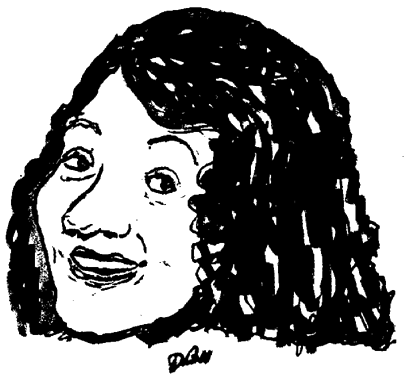 Introspective ballad filled with sadness and regret.

"Hoe To A Husband"---Summer Wolfe

One of the young diva's best songs yet. Beautiful melody. The verses roll out with skill and charm.

"Don't Cry"---Slack feat. Dee Shepherd

(Referenced above.)

"I Never Thought"---Who Am I
"Over Now"---Tony Sullivan
"Gave My Heart To The Wrong Man"--Tanji Emmeni
"Change Gone Come"---Franky Vocals

If there is a fallow section in this bounteous collection, it is probably the last few tracks (including the four songs above). They're not terrible projects; in fact, they're not even poor and generic enough to be labeled "filler". However, these culminating tracks don't shimmer and shine with identity and charisma, as do the almost two albums worth of material that precedes. The reprise of Sam Cook's "A Change Is Gonna Come" is done acapella, and although it might seem presumptuous on an ordinary sampler, on this set it seems apt and even perfect, like a reminder of the inspiration that generated this explosion of talent and tunefulness. Slack: My Music, My Friends is by far the best southern soul sampler of 2019.

--Daddy B. Nice

Buy SLACK: MY MUSIC, MY FRIENDS SOUTHERN SOUL COMPILATION at Amazon.

See Daddy B. Nice's Artist Guide to Ronald "Slack" Jefferson.




Send CD's to Daddy B. Nice, P. O. Box 19574, Boulder, Colorado, 80308 or e-mail to daddybnice@southernsoulrnb.com to be eligible for review on this page.

***********

July 1, 2019:
New Album Alert!
Buy Slack's My Music My Friends: Southern Soul Compilation (Various Artists) at Amazon.
MY MUSIC MY FRIENDS: SOUTHERN SOUL COMPILATION TRACK LIST:
1
That Thang
by Volton Wright (feat. Slack)

2
We Come To Party
by Jeter Jones

3
Find Me A Lover
by Malcolm Allen

4
Teach You How To Love Me
by Crystal Thomas

5
Just Another Day
by P2K Dadiddy

6
Country Party
by Dj Wildman Tim (feat. Slack)

7
It's A Mule
by R.T. Taylor

8
Your Day
by Slack

9
All The Way Lover
by Ci Kelly

10
I Wanna Know
by Luziana Wil

11
Funky Blues
by DJ Wildman Tim

12
What You Looking For
by Luziana Wil (feat. Crystal Thomas)

13
Love Dont Live In This House
by Tha Don

14
Hoe To A Husband
by Summer Wolfe

15
Don'T Cry
by Slack (feat. Dee Shepherd)

I Never Thought
by Who Am I

17
Over Now
by Tony Sullivan

18
Gave My Heart To The Wrong Man
by Tanji Emmeni

19
Change Gone Come
by Franky Vocals

Daddy B. Nice notes:
Here is a sampler--reminiscent of the Beat Flippa's first I Got The Blues collection--that has bubbled up from the southern soul underground largely unnoticed.
Ronald "Slack" Jefferson (producer for Jeter Jones, P2K DaDiddy and others) may or may not be the primary producer--I know he's on quite a few of the tracks--and that would account for the overall consistency of sound. Oh, my God. I just got it! Slack! Ronald "Slack" Jefferson! Slack IS producer Ronald Jefferson.

Well, you stumbled upon it here first, with your really slow Daddy B. Nice. Candidly, if you go back and read my profiles for southern soul artists through the last twenty years, you'll find I've always been more interested in conveying the joys (along with the contemporaneous farts and warts) involved in the process of discovering new musicians rather than researching them after they've become long-ago history.

I charted a song from the album last month without knowing it was from the album.

****************
Daddy B. Nice's Top 10 "BREAKING" Southern Soul Singles For. . .

-------JUNE 2019-------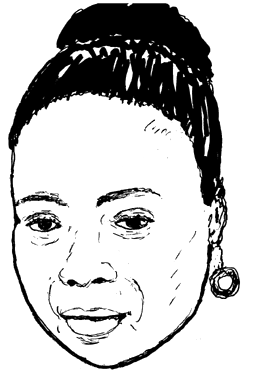 …4. "I'm What You're Looking For"----Luziana Wil featuring Crystal Thomas

This is the kind of music southern soul thrives on--from unknown sources with novel vocals (Luziana Wil)--music that embodies the obscure and scruffy character of southern soul itself. And who's the featured collaborator? Crystal Thomas, the lady I've called the present-day Thomisene Anderson for repeatedly giving just this kind of roots-real performance.

Listen to Luziana Wil & Crystal Thomas singing "I'm What You're Looking For" on YouTube.
****************

Like plums for he picking, likeable songs are everywhere. "Just Another Day," featuring P2K, was also published in the P2K DaDiddy debut. "Teach You How To Love Me" is one of Crystal Thomas' best singles yet.

Slack may or may not know the late Katrenia Jefferson had a substantial hit with "That Thang". (They also have identical last names.) Nevertheless, Slack appears with Volton Wright on his own take of "That Thang".

Among other songs from the compilation vying for spots on Daddy B. Nice's Top 10 Southern Soul Singles for July are "Funky Blues" (featuring DJ Wildman Tim), "We Come To Party" (featuring Jeter Jones) and "Hoe To A Husband" (featuring Summer Wolfe).

And these tunes merely nick the surface of the material included in this amazing compilation.

--Daddy B. Nice

*************

Listen to Slack's My Music, My Friends Southern Soul Compilation on Spotify.

Buy Slack's My Music, My Friends Southern Soul Compilation at Apple.

Listen to all the tracks from Slack's My Music, My Friends Southern Soul Compilation on YouTube.

Read more about Ronald "Slack" Jefferson in the Jeter Jones Artist Guide.


--Daddy B. Nice