NEW!

Corner & Top 10


Concert Calendar
& Mailbag


Comprehensive Index


New CD Reviews


Index to Artist Guides
NEW!


Best of 2022

The Original Chart (1990-2010)

21st Century Chart (2000-2020)
NEW!

The New Generation Chart (2010-2030)
Southern Soul CD's, MP3's


Best of Pages
About the Music
About Us
Links
Home

Best Of 2020: The Year In Review
December 26, 2020: Daddy B Nice's "Year In Review"

2020: The Year In Southern Soul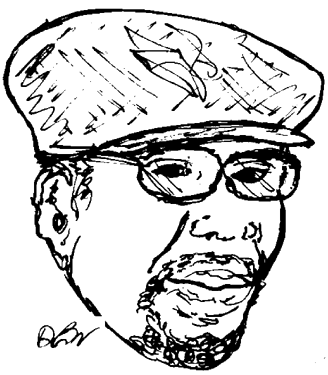 One thing's for sure. No one will soon forget 2020.

The Covid 19 pandemic hit southern soul artists where it hurt. Live concerts, their major source of income, all but disappeared in the spring and summer, even as outdoor gigs inched back towards normal in the fourth quarter. Filling the vacuum was recording on a scale never seen before in southern soul. Hundreds of new artists migrated to the genre from mainstream R&B and hiphop, while hundreds of veterans recorded albums and singles. Representing the former (not to mention the low cost of living in the South) was Arthur Young's popular debut single and EP "Funky Forty," while veteran Wendell B's hit-laden REAL TALK dominated the solo LP's for much of the year with songs like "Beautiful," "Get'cha Head Right," "Staying In Love Ain't Easy," "Still Learning Bout Love" and "Cadillac Willie".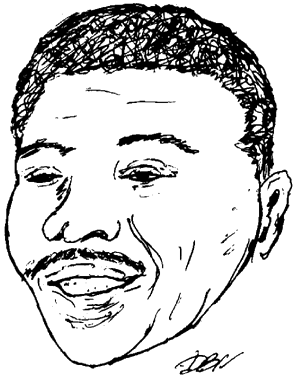 May, not April, was the "cruelest" month. Little Richard entered Soul Heaven May 9th, followed by Betty ("Clean Up Woman") Wright on May 10th.

Gerald Robinson, aka Larome Powers, followed on June 17th in Dallas. As a songwriter in the Johnnie Taylor/producer Don Davis constellation, Robinson penned over one hundred BMI-registered songs, including Jesse James' classic "I Can Do Bad By Myself". As a vocalist, Larome Powers recorded notable singles "Shake and Shimmy" and "Knocking" for Malaco-affiliated Waldoxy Records. He was 67.

Singer Bobby Jonz (aka Bobby Jones), who recorded everything from southern soul to country music, passed away July 21st in Las Vegas from complications brought on by the Covid-19 virus. He was 84. A powerfully robust vocalist, Jonz was a member of a stratum of singers one could best call interpreters. In recent years he had fronted a blues band that played the casinos.


Finally, Roy C. (aka Roy Hammond), the godfather of Carolinas' southern soul and an inspiration to artists as diverse as Hardway Connection, Big G and the Carolina beach music circuit, died in his home in Allendale, South Carolina on September 16th. Roy C's solo career roughly approximated the span of Johnnie Taylor and Bobby "Blue" Bland, but with one glaring difference. His extensive and widely-admired catalog of recordings never made it beyond the Carolinas to the greater chitlin' circuit, much less a national audience.

While Little Richard acquired great fame and fortune and Betty Wright achieved a short-lived celebrity, the trio of Jonz, Powers and Hammond were the quintessential toilers through southern soul's darkest, most obscure period---the chitlin' circuit circa the late eighties, nineties and early aughts---sustaining the culture that would become 21st-century southern soul. And what a scene it had become in 2020.

In the early days of rock and roll, the Lovin' Spoonful asked, "Do you believe in the magic of rock and roll?" The artists were so infatuated with rock and roll (already a decade in the making) they reveled in its distinctiveness. And it was like that for southern soul in 2020. Southern soul came in for much love, and the "haters" were sent scurrying back into their cubbyholes. Everybody, it seemed, was recording songs in and about "southern soul".

"Ain't no woman/Like a southern soul woman," sang Cadillac Man in "Southern Soul Woman".

"I'm a southern soul girl/I need a southern soul man," sang Sonya B to Mr. Nelson in "Southern Soul Man".

"We're stepping out to the southern soul," T.K. Soul sang in "Bout To Go Stepping".

"I represent southern soul all day/And until the day I die," King Fred sang in "Different From The Rest".


Mr. David may have said it best in "Cheatin' With The DJ".

"I took my woman to the hole in the wall,
To listen to some soul and blues,
Because hiphop is cool every once in awhile,
But southern soul is what we choose.

That old deejay was spinning
And people were dancing,
And no one sat down in a chair.
They played Sir Charles Jones,
Then they played T.K. Soul,
Put on some Tucka and Big Pokey Bear."

And like any other genre riding the headwinds of wider popularity, southern soul added a new meme to its celebrated list: "my sidepiece," "sugar shack," "twerk," "hole in the wall," "rocking the boat," "stand up in it," etc. The new term was "Nose Wide Open." (Imagine a bull's flaring nostrils). It meant to be totally "smitten" by a loved one. The new meme figured in not one but two popular singles in 2020.

In the Slack-produced song, Magic One sang, "You got my nose wide open/I think you know it/You can have anything you want from me/I can't control it."


And in the Beat Flippa-produced song, Benito sang, "You got my nose wide open/I never felt like this before/You got my nose wide open/I can't take this shit no more."

To which Lady Q responded: "Now you say/That I got your nose wide open/But you got mine wide open too/And you know we can work this thing out/Don't throw it away."

Both heralded Louisiana producers were extremely busy in 2020, Slack with well-received albums by Jeter Jones and a bevy of aspiring new singers, Beat Flippa with Pokey Bear and Flippa's own twenty-seven-track (count'em) compilation, P.O.T.Y (Producer Of The Year), a strong contender for album-of-the-year honors. Producers Ron G, John Ward and Unkle Phunk (with a new sampler announcing his bid for recognition) were also in the mix.

The "Black Lives Matter" movement coursed through the southern soul community as the debate over historic racial inequities raged across America. Dozens of singles on the topic overwhelmed radio and internet deejays. Charles Evers, the brother of civil rights martyr Medgar Evers and the "godfather" of Deep South, southern-soul, radio-station owners, passed away, but WMPR Jackson, Mississippi soldiered on under the guidance of his daughter Wanda, playing southern soul music on a daily basis. Meanwhile, CD Baby, the eponymous indie music seller (and southern soul artists' longtime go-to choice for distribution) closed its doors.

Jeter Jones continued his torrid recording pace, publishing no less than two full-length albums and too many collaborative singles to list, one of the best ("Flashlight") with the aforementioned young gun Arthur Young. The DBN 5-star-rated MUFASSA collection boasted a superb, southern soul remake of a rap single, "Mind Playing Tricks On Me". And one of the biggest and most pleasant of the surprises of 2020 was Jeter Jones teaming up with Sir Charles Jones (no relation) on the album THE JONES BOYZ: 2 KINGS.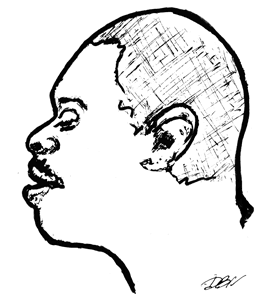 On the CD Sir Charles was represented with the third recorded version of "Moonshine," formerly called "Soul Brothers Moonshine" on P2K DaDiddy's WELCOME TO THE BOOM BOOM ROOM and Jeter Jones' MUFASSA albums, making it the "King's" most high-profile release of the last three years. Jones also released a purely romantic solo album called INTIMACY and a strong new ballad, "I Don't Understand".

Other artists recording two albums in 2020 were T.K. Soul (one new, one retrospective) and LaMorris Williams. Onetime musical partners Big Yayo (mentor) and J-Wonn (student) continued going their separate ways, each growing in professional stature. Tucka impressed with a tuneful new single, "Won't Disapprove," while Avail Hollywood published a powerful new album and guested on Hisyde's #1 single "Is It Ova?," from the Beat Flippa POTY sampler. Lil' Jimmie was featured on the same compilation with a single called "No Drawers On". The only problem was the "drawers" being mis-spelled as "Drawls" in the track credits, meaning no slow-and-lazy, country-western speech.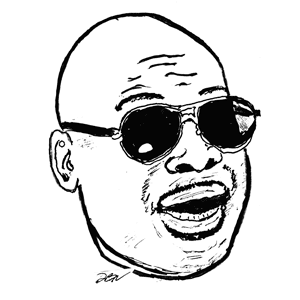 Just as the pandemic was first hitting America's shores. Pokey Bear held court at the most grandiose birthday extravaganza ever seen in southern soul. His new album CROWN ME arrived later in the year, and a new single, "Excuse Me," was slated for a DBN #1 Single spot to begin the new year. Most importantly, Daddy B. Nice made official what everyone knew in their hearts was right in proclaiming Pokey the #1 recording artist in southern soul on his new Top 100: The New Generation.

Bigg Robb released a new album and connected with Wendell B on a powerful collaboration called "Take It Off". Longtime veteran Lenny Williams reappeared with a new single, as did old pro Willie Clayton with "Love Don't Hurt Me". Bobby Rush was featured on the soundtrack of a neo-black-exploitation flick, THE DOLOMITE KID. Terry Wright and Vick Allen got together on a Wright-style ballad of regret, "It's Over," and Omar Cunningham told fans to "Call Me Daddy". Shirley Brown, Latimore, William Bell and Steve Perry of "Booty Roll" fame were among the artists conspicuously AWOL.

John Cummings' "Memphis Blues Brothers" catalogued the musicians populating the Memphis scene. Johnnie Taylor-sired TJ Hooker Taylor put out his most definitive album to date. Narvel Echols recorded the brand-defining album of his career, headlined by a scorching blues, "Pour Me A Drank". Ronnie Bell finally got "Shipping Cost" on an album, and Johnny James and Stan Butler were unlikely but ever-present purveyors of new material.

Southern Soul's trio of leading ladies---Nellie "Tiger" Travis, Ms. Jody and Karen Wolfe---released no new albums and only a few singles in 2020, but veteran Vickie Baker dropped a new single and Sheba Potts-Wright returned with a 5-star-rated album. Up-and-coming divas including Crystal Parker, Carolyn Staten, Adrena, Dee Dee Simon, Ms. Portia and Rosalyn Candy worked hard to narrow the gap between the "pack" and the "peak". Meanwhile, Lady Q, Shell-B, Annie Washington, Lady Trucker and Tasha Mac held down the "big woman" niche.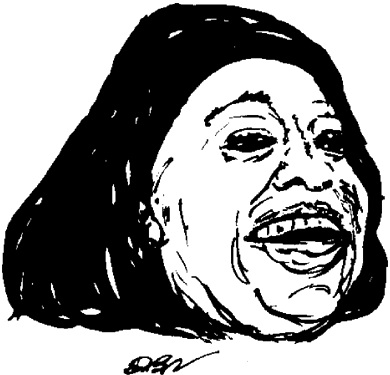 Near the end of the year, the ladies of southern soul (inspired by Dee Dee Simon) came through for the holidays with The Queens For Life Virtual Christmas, featuring Nellie "Tiger" Travis, Karen Wolfe Bass, Dee Dee Simon, Lady Q, Queen of Soul, Crystal Thomas, Jesi Terrell, Krishunda Echols, Zelda Tomas, Tiffany "Ms Tip" The Singer and Mz Pat. And last but not least, the late Denise LaSalle (2019) was commemorated in a new autobiography, ALWAYS THE QUEEN, co-written by David Whiteis and published by the University of Illinois Press.

--Daddy B. Nice




************


Send product to:
SouthernSoulRnB.com
P.O. Box 19574
Boulder, Colorado 80308
Or e-Mail:
daddybnice@southernsoulrnb.com
*************
--Daddy B. Nice