NEW!

Corner & Top 10


Concert Calendar
& Mailbag


Comprehensive Index


New CD Reviews


Index to Artist Guides
NEW!


Best of 2019


Top 100 Countdown:
21st Century Southern Soul Artists


Top 100
Southern Soul Songs
21st Century Countdown
(00's – 10's)


Top 100
Southern Soul Artists
(90's - 00's)


Top 100
Southern Soul Songs
(90's – 00's)


Forerunners of
Southern Soul




Daddy B. Nice's Top 100 Countdown: The New Generation (Chart In Progress)


Southern Soul CD's, MP3's
Best of Pages
About the Music
About Us
Links
Home


Sample or Buy



From artists, their familes, friends and fans. . .





From Daddy B. Nice's archives. . .





Over 100 Southern Soul drawings. . .





Original Daddy B. Nice sketches. . .





All caricatures and satirical renderings are untitled. . .





It's a little piece of history. . .





Who want a keepsake, memento or souvenir. . .





To commemorate their time. . .





In the Southern Soul limelight.





Browse through all the Southern Soul satirical sketches in Daddy B. Nice's archives.





Browse through all the Southern Soul sketches in Daddy B. Nice's archives.





Browse through all the Southern Soul collectibles in Daddy B. Nice's Southern Soul Products Store. . .





"Slow Roll It"
Roy C.
Composed by Sir Charles Jones
May 1, 2011:

In this blessed new age of YouTube music videos, in which at long last the obscure classics of Southern Soul music are being disseminated in their totality for everyone to hear. . .

. . .Your Daddy B. Nice is overjoyed to announce that Roy C's "Slow Roll It"--a bedrock classic of 21st-century Southern Soul--is now available in all its rugged glory.

If you like this song and the way it's performed, you'll like Southern Soul music.

Or, to put it another way, if you're not scared away by the unabashed, time-be-damned traditionalism of this record, a world of pleasure awaits you in Southern Soul music.

--Daddy B. Nice

Listen to Roy C.'s "Slow Roll It" on YouTube while you read.

Listen to Roy C.'s "Leaving On The Morning Train" on YouTube while you read.

Daddy B. Nice's Original Critique:

In a world where seemingly any middle-class teenager can buy a guitar, start a band, record an album and get tons of publicity, critical attention and CD sales, it boggles the mind that a poor, aging, indefatigable rhythm-and-bluesman can continue to make records in an obscurity so profound that the product can't make it to the outer world.

Such is the story of Roy C., a chitlin' circuit fixture since the late fifties, who records for a label so small (Three Gem) that there is no simple way in this internet age to sample or buy the two great Southern Soul songs, "Slow Roll It" and "Living For The Weekend," that represent the man's oeuvre on your Daddy B. Nice's "Top 100" Southern Soul chart.

Roy C., like many musicians over a given age, has written more than his share of second-rate music. At worst, his songs can sound like demos. But at his best, Roy C's music is breathtaking, blending real life and seductive musicianship as effortlessly as the legendary Bobby Bland or Joe Simon.

"Living For The Weekend" showcases the fantasies of a bar-stool dreamer over a delicious little melody milked to anthemic heights by a blissed-out chorus. Only a humble yet indomitable performer could narrate this adventure without a trace of self-pity, and Roy C. is all of that. He begins:

"I got a wife at home.
She's so hard to please.
The harder I work,
The more money she needs."

Yet while you're still digesting the grimmer import of these words, Roy C. has already changed moods. He's turned to the woman on the bar stool next to him.

"Hi, Honey."
"Hi, Roy C."
"What you drinking?"
"Are you buying?"
"Does the eagle fly?"
"Then I'll have three martinis."
"You can have whatever you please."

In the space of a few words, you have a three-dimensional portrait of a man in all his good-natured aimlessness and self-contradiction. And you have a picture of his neighborhood, too. It's in a deprived section of a big city or a small town, just around the corner from the weathered supermarket with every chicken product known to man, and just down the street from the convenience store where the young men stand in line at ten in the morning to buy quarts of cold beer placed front and center in an ice bucket beside the old-fashioned cash register.

"Living For The Weekend" highlighted the CD I'm Working Hard For You Baby (Three Gem, 1998). A Byrds-like guitar adds an exotic but "right" touch, as does a stride piano softly pounding away in the background. But the bulk of the atmosphere emanates from Roy C's seasoned vocal, which would be worth the price of admission if he were singing acapella.

Indeed, the only fault to be found in "Living For The Weekend" is that it was recorded so long ago--1998. And as the years have passed, one was left to wonder if the graying performer would ever have another chitlin' circuit hit.

Then, in 2001, The Love Doctor recorded a monster of a song (written by Sir Charles Jones) called "Slow Roll It." It arrived as an institution, an instant classic, and young Southern Soul artist Sheba Potts-Wright almost immediately put out an excellent cover that reprised "Slow Roll It" from a young woman's point of view.

But as good as The Love Doctor's and Sheba Potts-Wright's versions were, it fell to the grizzled Roy C. to create the most chitlin'-circuit-friendly rendition of "Slow Roll It" (Slippin' & Sliding', Three Gems, 2003).

Once again, the story concerned a young woman and an older man, only now--in Roy C's telling--it was the older man, and not the young lady, singing the praises of "Slow Roll It."

"She said, 'You may be twice my age,
But age ain't nothing but a number.'

. . .She told me I was moving too fast.
She told me I had to slow it down."

Roy C imbued the Love Doctor's already bluesy classic with another, deeper layer of the blues. He didn't play it safe at all. His vocal seemed to bare everything vulnerable hidden in a man's life and came out sounding stronger for it. You could hear the years of paying dues in shoebox-sized joints in every crack and wrinkle of Roy C's vocal. And the unrestrained yelp--like a superhero throwing off his last chains--Roy C lets fly near the end of the record was perfect, as bizarre yet appropriate as the rooster crowing in the middle of the Beatles' Revolver album.

"Well, that's the story of my life," Roy C. concludes in "Slow Roll It," and a Southern Soul fan's eyes will glisten every time he hears Roy C say that, because no one since Marvin Gaye has explained with such musical grace why sex is so important to a man.

--Daddy B. Nice
About Roy C.
Roy C. (the artist's pseudonym for Roy Hammond) was born in born in Newington, Georgia in August 1939, leaving for Long Island, New York when he was seventeen. He began his career as the lead singer of the Genies, a group that first entered the charts in 1958.

Not as lavishly talented as Johnnie Taylor or Bobby "Blue" Bland, Roy C was nevertheless just as ambitious and driven. He embarked on a solo career roughly approximating the span of Taylor and Bland, but with one glaring difference. In more than a dozen albums spanning every decade to the present, Roy C's catalog was bereft of a bona fide R&B hit. And yet, the performer never wavered.

Fans of fifties-era rhythm and blues will recognize a familiar but less than excellent production on many of Roy C's early discs. "Shotgun Wedding," a minor R&B hit from 1966, captures the far-out flavor of those recordings, displaying rhythm and blues in a bizarre, almost surreal setting, complete with whizzing gunfire and ricocheting bullets.

But over the years Roy C refined his craft and his production standards. 1998's I'm Working Hard For You, Baby (Three Gem) marked a "comeback" of sorts, both reminding the Southern Soul audience of Roy C's longevity and introducing Roy C to a new generation.

Around the same time reggae star Shaggy (of the How Stella Lost Her Groove soundtrack), sampled Roy C's "Love Me, Love Me" on the Stella disc, garnering an urban R&B hit in the process. Roy C. followed it up with an LP called Stella Lost Her Groove (TEG, 1999).

Meanwhile, a sequence of compilations of Roy C's work from the seventies, eighties and nineties has appeared in the early 00's, reacquainting Southern Soul audiences with forgotten Roy C classics. Roy C's radio single "I See Angels" (Roy C. Meets The Root Doctor, Jacques Johnson) entered many chitlin' circuit playlists in 2004.

Unfortunately, Roy C's extensive catalog--almost exclusively the domain of ultra-small label, Three Gem--remains out of reach for all but the most aggressive potential 21st century buyers.

New Roy C fans seeking Roy C's version of "Slow Roll It" should be warned that the version of "Slow Roll It" on Roy C Meets The Root Doctor (Jacques Johnson, 2004) is not the Roy C song from Daddy B. Nice's "Top 100" chart but a rendition by an uncredited female artist. Look for Roy C.'s "Slow Roll It" on the Three Gem disc, Slippin' & Slidin' (2003).

Song's Transcendent Moment
"Hey bartender,
I want you to give everybody here a drink.
Give me two,
Because I need some time to think."

Tidbits
1.

The Love Doctor must have taken notice of Roy C's rustic, from-the-heart rendition of his "Slow Roll It." The Love Doctor's next recording was that masterpiece of rusticity, "Lies (You Said It, No I Didn't)," his popular duet with Thomisene Anderson.

2.

July 4, 2009: New Album Alert!

Roy C. Live

3.

January 1, 2010: Author's Forward

The album liner notes say Roy C. Live is his sixteenth album! Tell that to Roy C.'s deprived fans. No one has recorded so many albums that have never seen the light of day, i.e. national distribution. Roy C. Live is therefore an inordinately welcome addition to the Roy C. catalog, reprising key standards--"Morning Train," "Shotgun Wedding," "Rock Me" and "Peeping Through The Window"--in addition to unexpected non sequiturs such as "Impeach The President" (that would be George W. Bush, not President Obama, but you probably already know that).

Sadly, "Slow Roll It" does not appear, nor does "Living For The Weekend."

Roy C. remains one of the most oft-visited artists on this website, and one can only dream of what an impact this master, who is currently gearing up for another run on the "Blues Is Alright" tour through more than two dozen major cities in the coming couple of months, would have on the current Southern Soul scene if he were based in the Delta. In the meantime, this live set gives his life's work some much needed exposure.

--Daddy B. Nice


Bargain-Priced Roy C. Live

Tracks:

1 Intro2 Rock Me3 I'm Gonna Love Somebody Else's Woman (Somebody's Loving Mine)4 Infidelity Georgia (Saved By The Bell)5 She's Gone6 After Loving You/Peeping Through The Window7 Impeach The President8 If I Could Stop Loving You9 Paradise10 Got To Get Enough (Of You Sweet Love Stuff)11 Shotgun Wedding12 Morning Train


If You Liked. . . You'll Love
If you appreciated Fats Domino's
"Blueberry Hill," you should warm to Roy C's "Living For The Weekend."
Honorary "B" Side
"Living For The Weekend"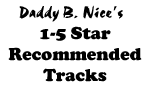 Slow Roll It


CD: Slippin And Slidin
Label: Three Gems











Living For The Weekend


CD: I'm Working Hard For You Baby
Label: Three Gem










Leaving On The Morning Train


CD: The Best Of Collection
Label: Three Gems










Morning Train (Live)


CD: Roy C. Live
Label: HT/CD Baby


Sample or Buy
Roy C. Live








Paradise (Live)


CD: Roy C. Live
Label: HT/CD Baby


Sample or Buy
Roy C. Live








Rock Me (Live)


CD: Roy C. Live
Label: Hammond Thompson


Sample or Buy
Roy C. Live








Those Days Are Gone


CD: Sex And Soul (Collectables)









After Loving You / Peeping Through The Window


CD: Roy C. Live
Label: HT/CD Baby


Sample or Buy
Roy C. Live







Don't Blame The Man


CD: Sex And Soul (Collectables)
Label: Collectables









Going Back Home To Mother


CD: I'm Working Hard For You Baby
Label: Three Gem









I See Angels


CD: Roy C. Meets The Root Doctor
Label: Jacques Johnson









I Wasn't There (But I Can Feel The Pain)


CD: Sex And Soul (Collectables)
Label: Collectables









I'm Coming From The Old School


CD: Roy C. Meets The Root Doctor
Label: Jacques Johnson









Shotgun Wedding


CD: That Shotgun Wedding Man
Label: Ember








I'm Falling In Love Again


CD: Sex And Soul (Collectables)
Label: Collectables








If I Could Love You Forever


CD: Sex And Soul (Collectables)
Label: Collectables