NEW!

Corner & Top 10


Concert Calendar
& Mailbag


Comprehensive Index


New CD Reviews


Index to Artist Guides
NEW!


Best of 2022

The Original Chart (1990-2010)

21st Century Chart (2000-2020)
NEW!

The New Generation Chart (2010-2030)
Southern Soul CD's, MP3's


Best of Pages
About the Music
About Us
Links
Home

"Rock That Man In The Boat"
Chuck Strong
Composed by Charles Richard Cason
Possessed of a riff so simple it's tempting to overlook it on first or second listening, "Rock That Man In The Boat" enters the cortex like a fast-acting drug combined with a "slow-release" component that soon has one in the true frenzy of a fan.

One of many respected, middle-rank chitlin' circuit artists who have never drawn a sniff from the "urban" R&B recording industry, Chuck Strong has been putting out solid material since the early 90's. The material, however, has never quite had the intensity and focus (nor included the career-defining hit song) that would catapult him into the front rank of Southern Soul performers.

For instance, Strong's "I Got A Good Woman," from 1995's She's Not The Cheating Kind (Miss Butch), possesses the winsome sincerity and melodic sureness of Willie Clayton's best, good-man-loving-a-good-woman ballads. Yet it never quite broke through to become a popular hit, even with Southern Soul audiences.

Perhaps Chuck Strong's most representative song--the ballad that both defines him and endears him to his most fervent fans--is "You're All The Woman I Need" from the 3-N-A-Bed CD (S&M). It's a typically melodic vehicle, and it suits Strong's aim-to-please temperament, but it's unfortunately titled. It should be:

"You're not perfect,
But neither am I."

That beautifully-sung refrain tells it all. And since it's a Southern Soul phrase, it bears no hidden malice or satire. It comes from the heart.

Prior to "Rock That Man In The Boat," "Southern Girl" from the CD 3-N-A-Bed (Waldoxy, 2002) was arguably Strong's best up-tempo track. Featuring evocative lyrics by songwriter Richard Cason ("Don't have to be no Haille Berry look-alike/ Or built like a superstar"), "Southern Girl" spotlighted a take-no-prisoners arrangement and a vocal so full of punches that the listener could practically picture Strong in front of the microphone, throwing combinations with the abandon of Bernard Hopkins.

"Been round the world,
Had a lot of girls,
Still I ain't satisfied.

They all hung up on material things.
How you look, how you work,
What kind of car you drive."

The drums and bass percolated along, buoying Strong's hard-hitting exhortations on the lost pleasures of rural life.

"I'm tired of eating caviar and tossed salad,
Give me catfish and collard greens. . .
What I need is some red beans and rice,
And drink sweet tea from a jar."

Your Daddy B. Nice always smiles when he hears that "sweet tea" reference, because whenever he's traveled the Deep South with his health-conscious, tea-loving wife, she never fails to choke on that first gulp of sweet Southern iced tea. "It's full of sugar!" In the South, you don't get your tea any other way.

Vivid but done in by a one-dimensional arrangement, "(Down Home) Southern Girl" received sketchy air time with Southern Soul deejays, and as the shadow lengthened on his career, many longtime listeners "typed" Chuck Strong as a performer whose limitations would always exclude him from the upper echelons. That's when artistic lightning struck.

"Rock That Man In The Boat" from the CD Let's Get Back Together (Waldoxy, 2004) had a simplicity and directness that finally gave Chuck Strong the triumphant chitlin' circuit hit that had long eluded him.

"'There's something new,' she said,
'I want you to do,
If you really want
To make a woman scream.'"

The song was indebted to Theodis Ealey's chitlin' circuit super-hit, "Stand Up In It," and the sexual metaphor was just as ambiguous and humorous and fan-friendly as Ealey's.

"She said, 'I'll teach you just
How to do it right.
I'll show you where
You can find my magic spot.'

I saw that look in her eye.
If I give this thing a try,
Don't tell nobody if I do."

--Daddy B. Nice
About Chuck Strong
Chuck Strong was born in Selma, Alabama. He graduated from a stint with a local group, the Oasis Band, to become lead singer of The Rhythm Aces, which eventually led to touring with Southern Soul stars such as Johnnie Taylor and Tyrone Davis.

Strong's debut CD, Stolen Love (Ace, 1994) and follow-up disc, She's Not The Cheating Kind (Miss Butch 1995), established Strong as a reliable presence on the chitlin' circuit, as did his subsequent efforts issued through the mid-to-late 90's: She's Special, Can't Wait To See You Again, I'm In Need Of A Good Woman, and She's Got Papers On Me.

Chuck Strong developed a relationship with songwriter/producer/recording artist Jimmy Lewis during his Miss Butch years, and not a few of his songs (i.e. "It's All Over" from the She's Special CD) feature Lewis as composer or back-up singer.

Strong's career took a major step forward after signing with Waldoxy Records and releasing 2002's 3-N-A-Bed. The album contained a number of radio-friendly hits and gave evidence of a new mellowness and artistic maturity on Strong's part. In addition to "(Down Home) Southern Girl," the CD featured the masterful ballad "You're All The Woman I Need" and a solid cover of the Thom Bell classic, "I Forgot To Be Your Lover."

The radio single of "Rock That Man In The Boat" (from Let's Get Back Together, Waldoxy) became Strong's first bona fide Southern Soul hit. The song was a staple on Stations of the Deep South throughout the autumn and winter of 2004, and another track from the CD, "Ex Love Next Love," about a man stuck in an awkward spot between relationships, garnered steady air time in 2005.

Song's Transcendent Moment
"You can stroke it every minute,
Make it talk, stand up in it,
But if you want to keep our love afloat,
Rock that man in the boat."

If You Liked. . . You'll Love
If you loved Sly and The Family Stone's "Everyday People," you should check out Chuck Strong's "Rock That Man In The Boat."
Honorary "B" Side
"Ex Love Next Love"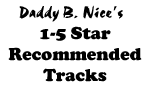 Rock That Man In The Boat


CD: Let's Get Back Together
Label: Waldoxy











Ex Love Next Love


CD: Let's Get Back Together
Label: Waldoxy










(Down Home) Southern Girl


CD: 3-N-A-Bed
Label: S&M










I Got A Good Woman


CD: She's Not The Cheating Kind
Label: Miss Butch










You're All The Woman I Need


CD: 3-N-A-Bed
Label: S&M









I Forgot To Be Your Lover


CD: 3-N-A-Bed
Label: S&M









It's All Over f/ Jimmy Lewis


CD: She's Special
Label: Miss Butch


Sample or Buy
She's Special







One Night Affair


CD: Blues Hits 99









She's Not The Cheating Kind


CD: 3-N-A-Bed
Label: S&M









That Ain't The Way To Do It


CD: Best Of Miss Butch Blues
Label: Miss Butch