NEW!

Corner & Top 10


Concert Calendar
& Mailbag


Comprehensive Index


New CD Reviews


Index to Artist Guides
NEW!


Best of 2019


Top 100 Countdown:
21st Century Southern Soul Artists


Top 100
Southern Soul Songs
21st Century Countdown
(00's – 10's)


Top 100
Southern Soul Artists
(90's - 00's)


Top 100
Southern Soul Songs
(90's – 00's)


Forerunners of
Southern Soul




Daddy B. Nice's Top 100 Countdown: The New Generation (Chart In Progress)


Southern Soul CD's, MP3's
Best of Pages
About the Music
About Us
Links
Home


Sample or Buy



From artists, their familes, friends and fans. . .





From Daddy B. Nice's archives. . .





Over 100 Southern Soul drawings. . .





Original Daddy B. Nice sketches. . .





All caricatures and satirical renderings are untitled. . .





It's a little piece of history. . .





Who want a keepsake, memento or souvenir. . .





To commemorate their time. . .





In the Southern Soul limelight.





Browse through all the Southern Soul satirical sketches in Daddy B. Nice's archives.





Browse through all the Southern Soul sketches in Daddy B. Nice's archives.





Browse through all the Southern Soul collectibles in Daddy B. Nice's Southern Soul Products Store. . .





"What She Don't Know (Won't Hurt Her)"

Maurice Wynn






November 8, 2014:

See letter of appreciation in Daddy B. Nice's Mailbag.

RE: GREATEST SOUL SINGER ALIVE

Dear Daddy B. Nice,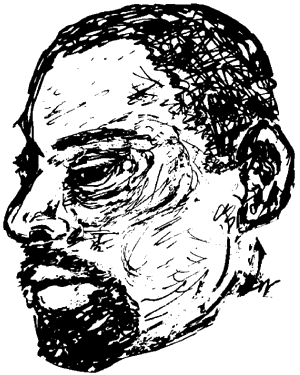 I had the opportunity to hear Maurice Wynn in September at a function in the Roanoke Rapids (North Carolina) area. I had heard his wonderful songs before but never had the privilege of seeing him in person.

Maurice Wynn

I visited your website a couple of times and I just wanted to say that Maurice is one of the best soulful singers on earth. His smooth, sexy and piercing voice resonate your soul and heart.

I have heard Roy C, Johnny Taylor and all the soul singers, but Maurice holds his own up there with Luther, Barry, Keith Sweat, R Kelly and everyone. We have visited Gwendolyn's other club called Blue Oasis several times lately to hear Maurice. He is now singing there on Thursday nights instead of the club called Gwendolyn's.

Our group will pay any price to hear this man sing. He has captured our hearts forever. Thanks for posting the information about Maurice. He is so talented and needs to be somewhere winning all kinds of awards for such a clean, extraordinary and distinctive voice.

Eunice Ward

Daddy B. Nice replies:

Dear Eunice,

Excellent letter. It's great to hear from someone touting her favorite artist with such heartfelt enthusiasm.

Daddy B. Nice


*********
Scroll down to "Tidbits" section for the latest updates on Maurice Wynn. To instantly link to all the awards, citations and other references to Maurice Wynn on the Southern Soul website, go to "Wynn, Maurice," in Daddy B. Nice's Comprehensive Index.
*********
Listen to Maurice Wynn singing "What She Don't Know Won't Hurt Her" on YouTube.
Daddy B. Nice's Original Critique: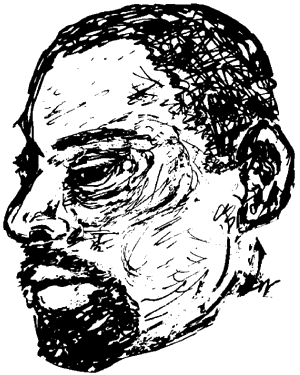 "What She Don't Know" can stand beside the best music that Southern Soul has to offer and not break a blush. Its simple yet powerful melody has remained impervious to repetition. Even now, years after its 2000 release (Better Safe Than Sorry), its understated arrangement and super-credible vocal are a model of everything a rhythm and blues classic should be.

Maurice Wynn is one of those unfortunate artists-- David Brinston also comes to mind--signed to small label Suzie Q Records and stuck in a kind of recording and distribution limbo. The studio had an ear for talent. Wynn and Brinston and O. B. Buchana were major talents and potential stars who might never have come to light had it not been for Suzie Q and its producer Marshall Jones. Donnie Ray recorded his classic, "A Letter To My Baby" during the halcyon years.

For a brief time in the early 00's, Suzie Q purveyed a cutting-edge Southern Soul sound, best exemplified by Brinston's "Party 'Til The Lights Go Out" and "Kick It" and O. B. Buchana's "Let's Get Drunk" that electrified the chitlin' circuit. "What She Don't Know (Won't Hurt Her)" is the closest the label came to ultimate R&B bliss with Maurice Wynn.

"How can I explain
You in my life?
To my children,
And mainly to my wife?"

The emotional directness in "What She Don't Know" bespeaks a country song, and country artist Gene Watson did record a hit (no resemblance to Wynn's) called "What She Don't Know Won't Hurt Her" in the 80's.

The arrangement, too, echoes the country feeling. A keyboard with a high-pitched, bagpipe sound dominates the record, giving it a distinct, south-of-the-Mason-Dixon-line atmosphere. One can imagine Johnny Horton looking down from the clouds in a Reb uniform, playing a flute.

"This kind of thing
Was wrong from the start.
But telling her
Will surely break her heart."

But "What She Don't Know" is all about rhythm and blues. You know it when Maurice Wynn sings about the self-contradictions inherent in his man-cheating-on-his-wife predicament.

"But it was all over
The second we made love.
What on earth
Was I thinking of?"

The song's seductive melody and Wynn's affecting delivery are an irresistible combination.

"I love my children,
My wife I adore.
I never had a woman
Quite like you before."

Much to the consternation of his fans, Maurice Wynn has not been heard from since his great, turn-of-the-century single. "What She Don't Know" has become a staple of Southern Soul--one of those hits that define the very form--yet it remains a brilliant anomaly, like a comet streaking across the sky. And Wynn remains, whether by choice or circumstance, the proverbial one-hit wonder.


--Daddy B. Nice




About Maurice Wynn

Maurice Wynn performed, produced, arranged, engineered and wrote all the material for his debut CD, Better Safe Than Sorry (Suzie Q, 2000). The CD was generally dismissed, but the radio single, "What She Don't Know," caught on with deejays of the Deep South and proved amazingly durable, evolving over the space of a few years into a classic "golden oldie" of chitlin' circuit R&B.

Five years after the release of "What She Don't Know," Hardway Connection, the first bona fide Southern Soul R&B group of the new era, recorded a cover version of Maurice Wynn's song (Hot Ticket, Wilbe, 2005), giving composer credit to Stacy P. Yook. The song was by and large faithful to the original, substituting a muted violin section for the keyboard, yet the Hardway vocal couldn't hold a candle to the focus and intensity of the Wynn original.

(Coincidentally, the same album by Hardway Connection reprised fellow Suzie Q artist David Brinston's "Party 'Til The Lights Go Out" with similar results.)

Wynn remains one of the most obscure of Southern Soul performers.




Song's Transcendent Moment

"What she don't know
Won't hurt her,
It won't hurt her,
Or hurt me."





Tidbits

1. Author's Update: April 26, 2008.

Maurice Wynn's first and only album, Better Safe Than Sorry, remains out of print, but earlier this year I was contacted by Chessboy Records CEO Shelia Cauthen on Wynn's behalf. It was the first and only communication on this obscure Southern Soul artist I have ever received.

She had one interesting piece of biographical information on the shadowy performer: namely, that Maurice Wynn attended Boston's prestigious Berklee College of Music, an unlikely destination for such a chitlin' circuit-sounding artist.

But the more significant news was that after an absence of eight years Wynn was scheduled to release a second CD entitled--aptly enough--Better Safe Than Sorry II.

Anticipation sometimes approaches dread when an artist "comes back" after such a long absence. Will it be something really great and unique, yet distinctly Maurice Wynn-sounding? Or will it be weak, derivative, imitative, a letdown?

We shouldn't have to wait long. Better Safe Than Sorry, according to Cauthen, is scheduled for a Spring 2008 release.

DBN.

2.

October 1, 2010.

This item of interest to fans of Maurice Wynn came through e-mail not long ago and was posted in Daddy B. Nice's "Mailbag":

RE: OMITTING MAURICE WYNN

Dear Daddy B Nice,

You surely omitted a great southern soul artist when you did not list Mr. Maurice Wynn, out of North Carolina. Please post his concert dates, for I want to see his show many many more times. He is a must see.

I'm new here and I really love your site.

Much thanks,

DJ from Raleigh, NC

Daddy B. Nice replies:

Thanks, DJ, I'm glad you found me.

I'm not sure what you mean by "omitting" Maurice Wynn. I presume you're aware he's the subject of a Daddy B. Nice Artist Guide--Maurice Wynn--and his "What She Don't Know (Won't Hurt Her)" the number 54-ranked song on the Top 100 Southern Soul Song chart.

But your letter reminded me that I had been contacted by his people awhile back regarding an upcoming album (see the artist guide), which never came out, I guess. It's been two years since.

In doing a little research I did find a new Maurice Wynn website, and that's where I discovered Wynn is playing--quote--"every Thursday night at Gwendolyn's night club in Raleigh NC."
Understand, DJ, that in order to put the dates in the Concert Calendar (which I think is your real question) I'd still have to get some advance notice that the dates were really going to be played.

That would have to come from some source, Maurice or his people, a news media outlet, or--if you had all the facts: date, time, venue, address, city/state--even yourself, should you decide to take on that function.

(Other fans have.)

Sometimes I'll put an artist's "regular" function in a small section underneath the regular Calendar. (I did this with Nellie Travis and a couple of other acts last year.)

I believe more artists should take advantage of publicizing their local gigs and I'm more than willing to do it.

Hope this helps clarify things,

Daddy B. Nice

Postscript: No response ever arrived.

********

3.

November 8, 2014:

October 1, 2010:

Here is yet another Southern Soul classic, long out of print and unavailable, and now just a click away on the flourishing musical world-wide web.

"What She Don't Know (Won't Hurt Her)" by Maurice Wynn

For years, only a handful of people had copies of this song, and it was so frustrating to attempt to describe something which no one else could hear. YouTube and other music-streaming sites are changing the way we listen to music, and it all bodes well for the long-marginalized Southern Soul genre.

--Daddy B. Nice

*******


4.

November 8, 2014: More Maurice Wynn on YouTube

Listen to Maurice Wynn singing "What She Don't Know Won't Hurt Her" on Southern Soul Paradise Blog Spot (scroll down to video).

(This is the only video of "What She Don't Know" currently available on the Internet. The YouTube link posted by Daddy B. Nice in 2010 (see below) has been removed.)

Daddy B. Nice notes: Rare copies of Maurice Wynn's only album, BETTER SAFE THAN SORRY (Suzie Q, 2000) are available through Amazon.

Listen to Maurice Wynn performing live at the 2014 Raleigh Blues Festival.

Listen to Maurice Wynn singing "The Part Of Making Love" on YouTube.

Listen to Maurice Wynn singing live onstage at the East Coast Trail Rides Western Gala in North Carolina on YouTube.

Listen to Maurice Wynn singing "Your Man Is Home Tonight" Live Onstage on YouTube.

If You Liked. . . You'll Love
If you loved Ray Charles's country-blues classic, "I Can't Stop Loving You," you'll appreciate Maurice Wynn's "What She Don't Know (Won't Hurt Her)."
Honorary "B" Side
"Can't Stop Loving You"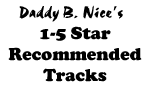 What She Don't Know (Won't Hurt Her)


CD: Better Safe Than Sorry
Label: Suzie Q










Can't Stop Loving You


CD: Better Safe Than Sorry
Label: Suzie Q









The Part Of Making Love


CD: Better Safe Than Sorry
Label: Suzie Q








Better Safe Than Sorry


CD: Better Safe Than Sorry
Label: Suzie Q